Back & Bachelorette - Palm Springs Edition!
What an amazing weekend, I feel so blessed. 6 out of my 9 bridesmaids were able to make my Palm Springs bachelorette party (the other 3 lived several states away & also have to fly to my wedding). We arrived Friday around 4:00 PM, and the house was decorated SO cute by my amazing MOH! The theme she chose was "The Hunt is Over" which is perfect for my fiance & me. Friday night we went out to a sushi dinner (I paid for this for all the girls - they really did SO much) then to a rooftop bar at a hotel in downtown Palm Springs. Saturday we did a mile hike at the Andreas Canyon Trail - it was SO pretty - I was a little hungover but it was worth it! We had brunch at FARM & went back to the house to lay poolside and hangout. The girls surprised me with an in-home hour long massage, I was so excited! We snacked & tanned the rest of the day. That evening, we got ready (the picture of me in the white dress with my Milk & Blush extensions - they are amazing - and dress/shoes from Amazon) and went out to an adorable dinner at The Tropicale. After that, we went to the Drag Show at Retro Room and had an amazing time! They called all the brides up on stage, so that was fun and interactive. Then we went to another tiki bar, and headed home (it was about 2:00 AM). The next morning, we packed up the house & headed home! I'm so thankful for the celebration and feel so blessed to have these amazing women. I didn't know any of the girls would even bring gifts, but I ended up leaving with: an adorable MRS. trucker hat, two silk pajama sets for our honeymoon, a Chanel wallet, a sweet necklace, and a ton of bride swag! Two of the bridesmaids didn't know any of the other ones, so they really appreciated this time to hangout & celebrate and get to know each other before the wedding.
Right after we arrived in Palm Springs!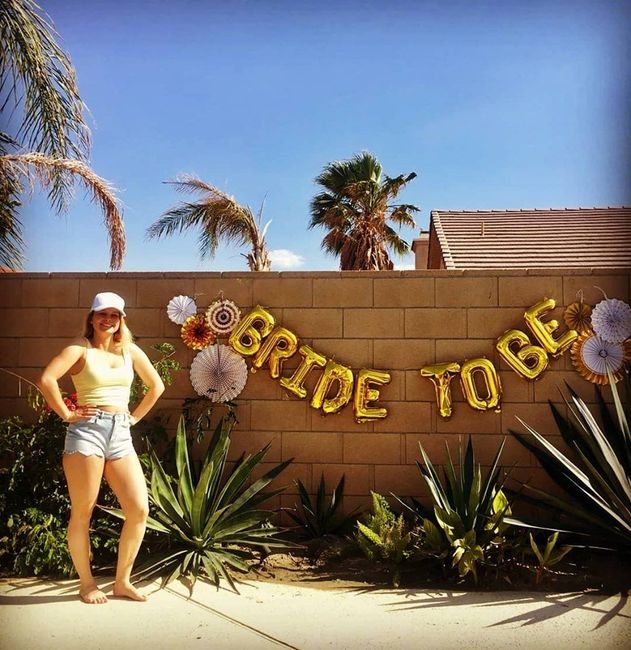 Adorable favors my MOH painted!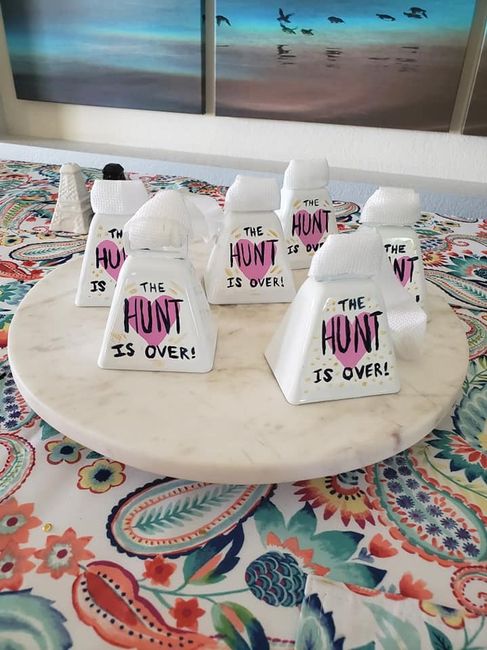 The master bedroom, gifts galore!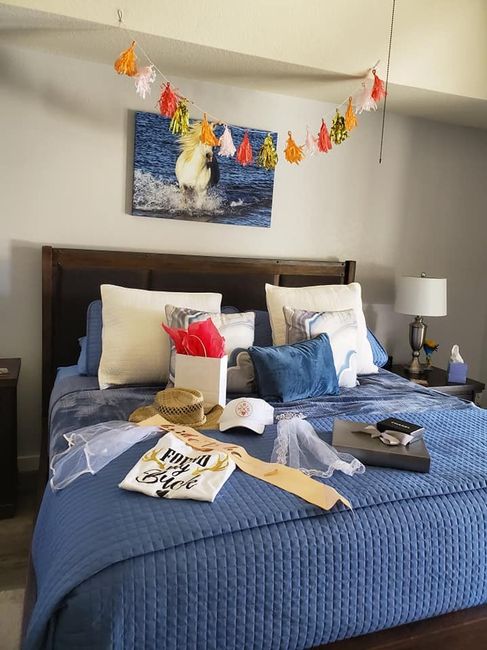 One of my BM brought her polaroid camera, it made for such cute pictures!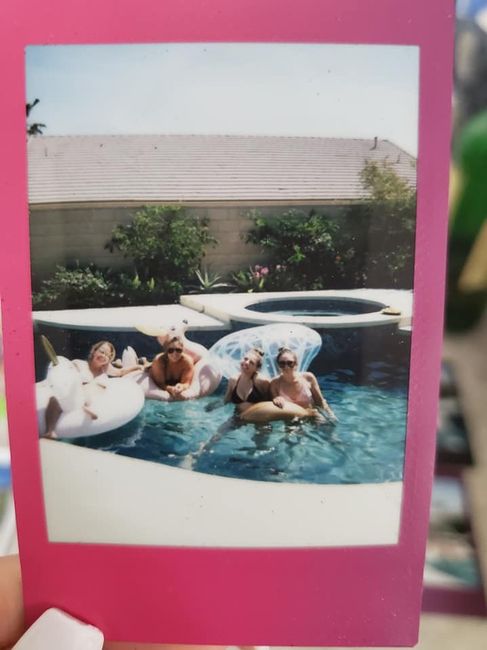 These are the favors I made for all the girls!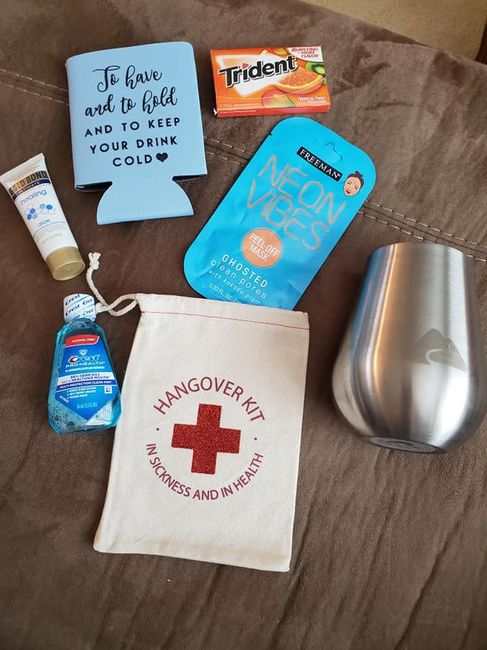 Me at the house before we went out Saturday night!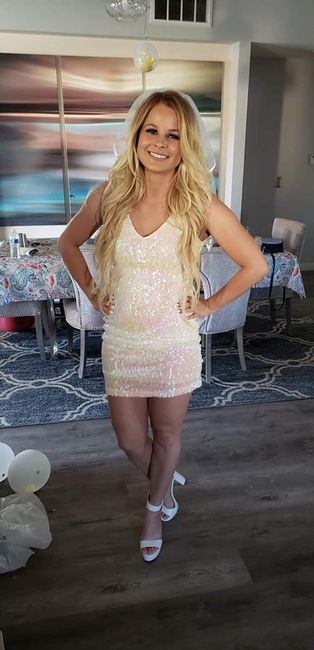 Me at the Drag Show at the Retro Room!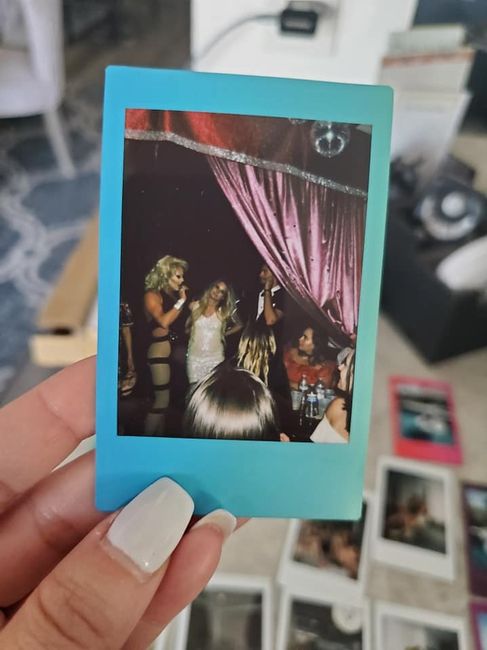 6/7 of the ladies on the hike we did Saturday morning!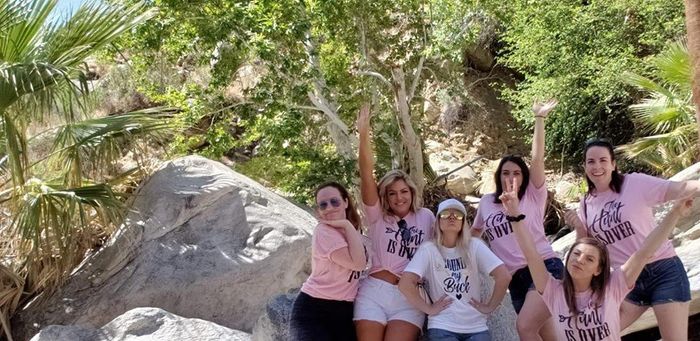 View from the hike we did!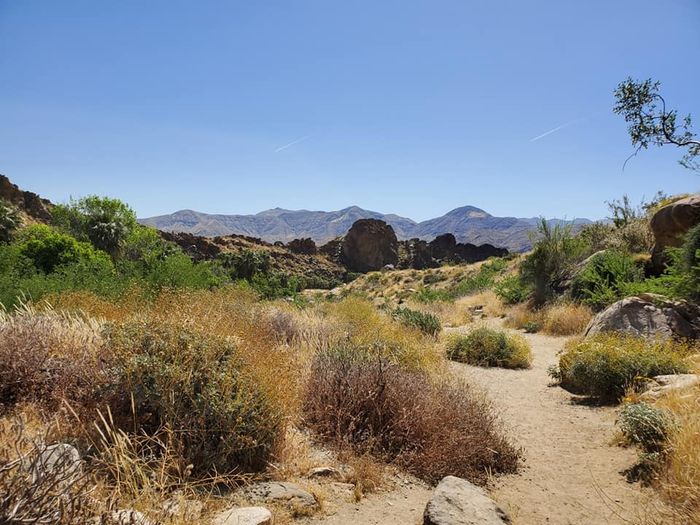 My MOH's mom made the cake & cupcakes!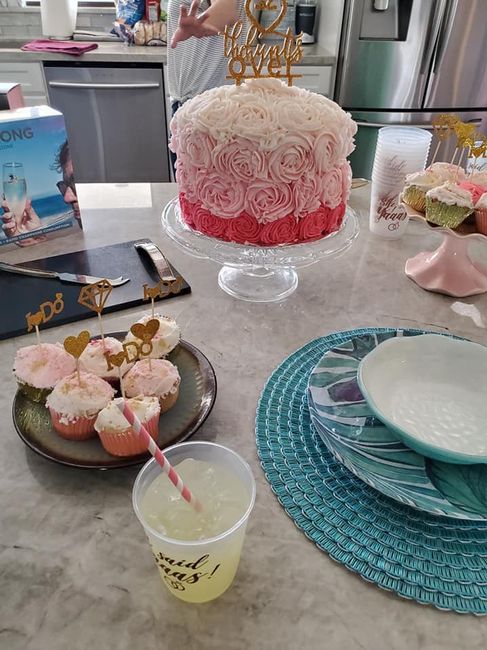 My MOH did SUCH a cute job with decor!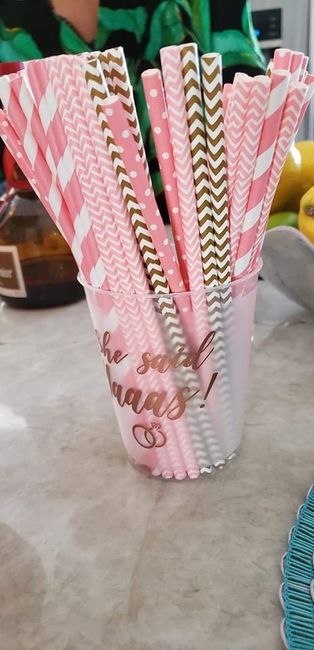 We had plenty of margaritas to go around!