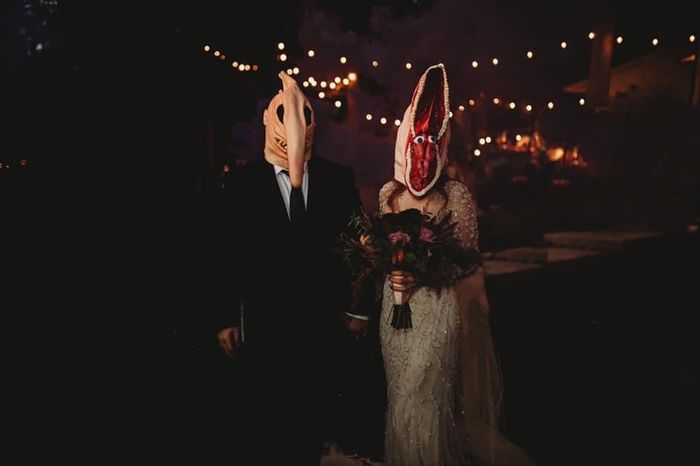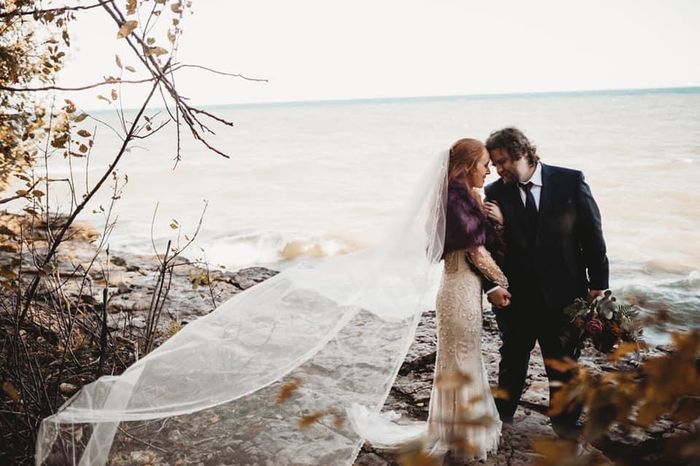 A few of the sneak peek photos we received from our 10/10/2020 wedding in Door County, WI! In June, we had to replan our entire wedding because of COVID. 2 years of planning and everything went out the window with only 4 months to go. Luckily, we found an amazing Airbnb that agreed to host our wedding!
My only worry was the weather and it ended up being one of the nicest fall days.
We hired a local Mexican food truck for dinner and they served tacos, tamales, and tortas which was a hit! We ended the night with a sparkler, smoke bomb send-off with a Beetlejuice twist.I am still floating from this most marvelous day! We went from a guest count of 100(pre-COVID) and narrowed it down to 27 for a more quaint feel. I 100% recommend keeping it smaller because the quality time with those fewer people turned out to be an amazing thing! I remember so much of the day because of it. Wishing all the best for you future brides! My advice is to just go with the flow and marvelous things will happen!