109 Reviews
Recommended by 100% of couples
Quality of service

5 out of 5 rating

Average response time

5 out of 5 rating

Professionalism

5 out of 5 rating

Value

5 out of 5 rating

Flexibility

5 out of 5 rating
5 User photos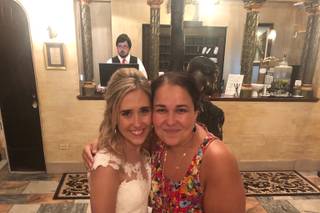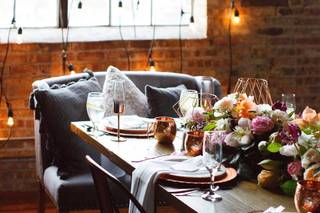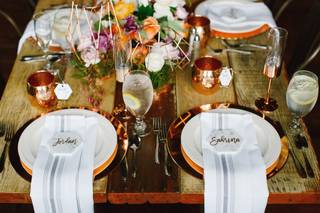 Dan R.

Married on 10/10/2022

Hire YNI for your event!

My husband didn't think we needed a wedding planner for our daughter's wedding, but he changed his mind after the incredible job Paige and Amber from YNI did coordinating the perfect wedding day for our daughter. The bridal party and guests were where they were supposed to be when they were supposed to be. Our vision for the decorations were executed perfectly. Everything was cleaned-up and organized at the end of the night. We highly recommend the services of YNI for your event. We couldn't have done it without them!

You Name It Events's reply:

Thank you so much for your review - it was such a pleasure to work with your sweet family on your daughter's wedding day! Folks like you make our work so rewarding and we're grateful to you for that as well!

Katie

Married on 09/25/2022

Amazing Day of Coordination!!

My husband and I are so thankful we hired YNI to help coordinate our big day. Leanne and Paige were so easy and fun to work with! They answered my endless questions and gave great suggestions. Leanne, Paige & Taylor coordinated the most beautiful wedding day for us. All of the decor was set up perfectly according to my vision! The girls worked tirelessly setting up all our Photo Booth props, place settings, and votives. Not to mention they lit over 250 candles for us :) Leanne, Paige & Taylor ensured our day ran smoothly from beginning to end. There was a miscommunication with our dessert vendor but Leanne and Paige resolved it immediately. The clean up was seamless as they organized and boxed up all of our items & loaded them into our cars at the end of the night. YNI allowed my husband and I, as well as my mother to enjoy the day without stress! Leanne even thought to bring our favorite cocktails out to my hubby & me during cocktail hour as we snapped a few golden hour photos. Our wedding day was an absolute dream and we couldn't have done it without YNI! Their professionalism and dedication is exceptional!

You Name It Events's reply:

It was such a pleasure to work with you and your family, Katie! Everything you planned added up to a beautiful and magical day and it was truly special to be there with you all! Best wishes for a fabulous holiday season!

Mary A.

Married on 08/06/2022

Hiring You Name It was a game changer!!

Hiring Leanne was a game changer!! We spoke with several planners but our interview with Leanne left us feeling that she would give us the attention and guidance we needed, but was not "upselling" us on planning we didn't need. She delivered as promised.
Leanne is a bundle of energy that inspires calm and trust. She exceeded all my expectations and is superb at her job. She made ever task a joy. She had solutions to issues before they became a problem. Her responsiveness was exceptional. Her talents allowed me to be a mom and hostess at our daughter's wedding. I enjoyed every moment of the day knowing we were in Leanne's capable hands.



You Name It Events's reply:

Thank you so much for your kind words! It was so much fun to get to meet you all and be a part of the celebrations! We are so thankful for wonderful clients like you!

Are you interested?

Send a message

David O.

Married on 07/09/2022

The BEST wedding-planning decision we made

Leanne at You Name It Events was INCREDIBLE!! Our wedding needed to be re-scheduled TWICE due to COVID, and Leanne was supportive, and beyond helpful throughout the entire process. She was prepared for everything that could possibly come up, had great relationships with all of our vendors, and took care of anything that could have been a distraction from our special day.

You Name It Events's reply:

Thank you so much, David! It was so lovely to work with you all - and you will always hold a special place in our memory as our very last COVID reschedule - The happy end to a very odd era! ;)

Casey S.

Married on 06/10/2022

Would hire them for every event

Where to begin with how much we love You Name it Events. After we booked our venue, Leanne was the second person we contacted to book her services! She is always willing to answer questions and talk you off the ledge when you are having *wedding planning panic*. At the wedding, the whole team was always on the ball and made everything go without a hitch. I did not even lift a finger on my wedding day. I gave them free reign on some set-up for décor items and they surpassed my every expectation. Our wedding was basically straight out of a movie and I could not have done it without them.

You Name It Events's reply:

Casey! Thank you so much for your kind words - you are pretty much our dream bride: kind, creative, unique, and willing to let us help make the day great :) If we could re-do your fabulous wedding every weekend, I think we just might! All the best to you and Brett!

Carolyn W.

Married on 07/08/2021

If you're on the fene, do it! So worth it!

If you're on the fence, hire a day-of coordinator--you won't regret it! We were contemplating not hiring a day-of coordinator because all of our other vendors (reception venue, church, & DJ) were super helpful, but we are SO happy that we ended up doing it! It was so nice to be able to sit down with Susan beforehand to talk through our vision for the big day and review any details that we may have missed, and her execution day of was flawless. She was always on top of communication with us, and it was a relief having her as our main point of contact to coordinate all details with all of the other vendors, as well. We said this to her many times throughout our wedding day, but we felt instant comfort whenever Susan would appear because we knew she was on top of everything and keeping the day flowing smoothly! It was especially helpful to have her helping out since we had different locations for getting ready in the morning, then moved to the church, then photos, then finally the venue reception--while each other vendor was awesome for each of their parts and also helped keep us on track, having a day-of coordinator to act as a quarterback for all of the moving pieces was so helpful and we couldn't be more grateful for Susan and team.

You Name It Events's reply:

Thank you so much for your review, Carolyn! Our team loved working with you and Greg and wish you a lifetime of love & happiness!

Kelley N.

Married on 06/26/2021

Best wedding decision!

We lucked out with a lot of great vendors for my daughter's recent wedding, but choosing Leanne at You Name It Events was probably our best decision. As COVID raged on during the engagement year and our stress levels were off the charts, we realized that we needed help as the details kept changing but we didn't want to change the wedding date. We pulled in Leanne a few months before the wedding and her day-of wedding coordination package had just the right amount of pre-event support and day-of expertise. She not only managed the rehearsal evening and the wedding day with a steady and kind hand, but she handled the inevitable hiccups (such as pouring rain and a broken zipper on a bridesmaid's dress) with calming finesse. If you want to enjoy your or your child's wedding day to the fullest, hire Leanne. It's money well spent!

You Name It Events's reply:

Thank you so much for your kind & thorough review - it was an absolute pleasure to work with your sweet family! Everyone in your group was so wonderful, which is not always the case ;) and we hope you all are doing so well!

Jenna F.

Married on 06/06/2021

Superior Event Planner

Leanne Valdes, owner and coordinator of You Name It Events, was fantastic. We utilized her Day Of Event Services, that included everything that needed to be done one month before the wedding. Included was advice, referrals, follow-up with vendors and on-site coordination. I am the Mother of the Bride and have had party planning experience with other events that I hosted but the services that YNIE, provided were exceptional, allowing me to enjoy my own daughter's wedding. Leanne was knowledgable with protocol, assessing the amounts of food and drink correctly, and addressing needs as they were presented. She and her staff were professional throughout the entire process. Most importantly, she listened to what we wanted to do and did not insist on changing things to her liking, as other planners do. If she thought that something needed to be done another way, she let us know so that we could decide. I would definitely use her services again and recommend her services.

You Name It Events's reply:

Thank you so much for your review! We love that you had such a great experience with our team and were delighted to be a part of your family's celebration!

Cassie B.

Married on 06/04/2021

Absolutely incredible!

Leanne and the entire you name it events team were incredible! They made the wedding day stress free and run so perfectly! The intentional communication and assistance leading up to the wedding was so helpful. They captured my vision perfectly and executed it flawlessly. I couldn't have imagined our special day without them. Very professional and experienced!! The knowledge and expertise they provide to help make wedding day the best it can be is priceless!

You Name It Events's reply:

Thank you so much for your kind words, Cassie! It was a delight to be a part of your lovely wedding with your sweet, sweet family!!

Katie

Married on 06/19/2020

Flexible & responsive!

We didn't actually end up having our wedding the way we had planned due to covid but Leanne was amazing every step of the way. We had multiple FaceTime calls on how to make our plans work despite a global pandemic. She's organized, and friendly. We would definitely hire her again next time we plan a party.

You Name It Events's reply:

Thank you for your kind words and review, Katie & Ryan! We wish you all the best in your life together!

Rachel

Married on 04/25/2020

Leanne, Sarah, and Taylor made sure everything ran smoothly from our rehearsal to our wedding ceremony all the way to the last clean-up of the night!! You often times do not realize how many quests will turn to you as the bride with questions/texts/phone calls the day before and of the wedding... and they made all of that so much more manageable, and gave the groom and myself ample more time and opportunities to enjoy ourselves and spend time with our guests!! We had a large wedding party, but everyone felt attended to, was in place on time, and able to enjoy the night thanks to this stellar team!! They are very friendly, smart, and fun to be around... Definitely a MUST for any wedding in Chicago/Chicagoland area!! We really loved working with them and know that you will to :)

You Name It Events's reply:

Thank you so much for taking the time to share your experience, Rachel! We loved getting to you know you all and have such a fun time working with you! We wish you the best in your newlywed time and look forward to staying in touch!

D Maley

Married on 11/05/2019

Mick/Courtney's Wedding May 11, 2019

Leanne and Susan from You Name It Events in Geneva, IL provided exceptional attention to detail and a personal touch during the planning and supporting of our son and daughter-in-law's wedding on May 11. We of course, thought we had everything outlined and ready to go with the events for this day. However, after meeting with Leanne/Susan, we quickly realized their experience and deep commitment did create that personal service and was emphasized on the day of the wedding. They were professional, but also politely direct when necessary, in their approach with the bridal party and parents, during the rehearsal at the church/day of wedding and with all transportation details to the reception. When asked to do the little things, which kept us focused on enjoying the moment, they didn't hesitate to complete any given task. We highly recommend using You Name It Events and utilize their portal to keep all plans streamlined and on schedule.

You Name It Events's reply:

Thank you so much for your kind & thorough review! We were delighted to be a part of the celebration and are so glad we were able to help relieve some stress and allow for you to really engage in the special moments!

Rachel B.

Married on 09/20/2019

Perfection

My personality isn't type A, it is type triple A. Thank goodness for Leanne and YNIE! I was able to thoroughly enjoy our entire day knowing they were our air traffic controllers.

It's clear Leanne and team can work with anyone and everyone as they are rockstar team players. She drives accountability across all vendors, which is so important for a successful event and a complicated dance to achieve. I might ask Leanne to come to my work to share her knowledge on expectations management.

YNIE gets you organized quickly with their easy-to-use portal. You up front understand the details that NO ONE TELLS YOU ABOUT that you'll need to think through with your partner and family. These materials can be distributed to all vendors and really helps you get organized during your wedding planning process.

Thank you thank you thank you! I can't recommend Leanne and her team enough.

You Name It Events's reply:

Thank you so much for your review, Rachel! You guys were an absolute delight to work with and still go down as one of our all time favorite weddings! We wish you all the best!!

Nick F.

Married on 09/07/2019

Leanne and her team are AMAZING. (Vendor - Videographer Review)

I've had the HONOR of working along side Leanne and her team on several weddings over the years, so I feel its time to let the world know how amazing You Name It Events really is. For starters, they are always cool, calm and collected; which, is contagious to everyone else on the wedding day (most importantly, YOU the couple.) They are great at leading the day with out coming across as micro managing, which, for a fellow creative is a great feeling. They always keep EVERYONE in the loop with whats coming next on the schedule, so we don't have to worry about missing anything. I could keep going, but I want to end with this. You Name It Events love and are great at what they do, but don't listen to me, find out for yourself!

You Name It Events's reply:

Thank you so much for your kind words, Nick! Our teams have always enjoyed working with you all as well and look forward to many more happy collaborations in the future!

K Aschenbach

Married on 09/07/2019

Excellent!!

I purchased a minimal package, but received a lot of advice and so much help on the day of!! Would definitely recommend booking as much as your budget allows!! Loved working with Leanne and Susan!

You Name It Events's reply:

Thank you so much for your review! We were honored to be a part of your day and are so glad you enjoyed it with your family & friends!

Alina L.

Married on 09/01/2019

Detail oriented, professional, MUST HAVE!

Leanne and the You Name It Events team is truly a must-have on your wedding vendor list! She is so helpful and pays attention to all the details so you don't have to. She helps to get you organized and ready for your wedding day. I didn't worry about anything and everything was perfect!

You Name It Events's reply:

Thank you so much for your review, Alina! We were so delighted to be a part of your day - which was filled with SO MANY perfect moments that we will never forget!

Laynee

Married on 07/27/2019

Absolutely Amazing!

Leanne and her team were so amazing throughout our entire wedding process! Right away, I could tell that Leanne has an extremely warm personality, attention to detail and is very organized. She and Danielle coordinated the day of with us and ensured everything was just perfect. Having done weddings at our venue before, I really felt I could trust her to know what would work best. Leanne answered any questions I had leading up to the big day and also gave us great referrals and ideas. I had no worries about the little things- like whether our signs and wedding bands made it to the church on time- and thanks to them, I remained calm and was able to really enjoy every moment of the day. They even took some photos so that I would have some to cherish before the professional shots were passed along to us. All of my family and friends were so impressed with the YNI team and greatly appreciated their assistance! Thank you so much YouNameIt Events!

You Name It Events's reply:

Thank you so much for your review, sweet Laynee! You and your entire family & friends were truly such a pleasure for us to work with - and your dream team of vendors made everything so wonderful all around! We wish you and Spencer nothing but the best!!

Fatima D.

Married on 06/22/2019

Just hire them now... seriously.

I am an anxious person by nature and knew that I would need a point-person on the day of my wedding in order to truly relax and enjoy myself. My husband and I were recently married and hired You Name if Events for their "week-of coordinating" package. Honestly, hiring You Name It was the BEST DECISION EVER. We worked with Leanne, Susan, and Jen. Susan was our day-of coordinator and we cannot thank her enough for being the calm presence in an anxiety inducing environment. Susan and I were in contact for 3 months prior to the wedding and she reviewed all of my vendor contracts and planning documents, went over the master timeline with my husband and I to ensure good flow, and was available with tips/ideas/suggestions on things we would have never thought of. The You Name It Events online planning portal is super helpful and forces you to think about things that you should think about, but would never do so without prompting. Susan ran my rehearsal since my officiant was a friend and made me feel at ease whenever an issue came up. On the day of the wedding, Susan was right where we needed her, when we needed her there. It was so nice to be able to say "just talk to Susan about it" or "Susan will handle that" whenever something came up on our wedding day.

Leanne was available to me by email and for random questions that would come up for almost 2 years before my actual wedding (we booked them pretty early on). What I love most about this team is their ability to give honest and helpful feedback about decisions being made while also respecting your autonomy as a couple to make sure your day is exactly what you want it to be. I can't stress enough how stress-free the You Name It team made everything out to be. They are well worth the money! Thanks again, Susan!

You Name It Events's reply:

Thank you so much for your kind words and thorough review! We adored being part of your special celebration and are so honored you chose YNI!

Lauren S.

Married on 06/08/2019

Highly Recommend

In the time leading up to our wedding, I had no doubt that everything was going to be perfect after meeting with Leanne. As someone who works in the wedding industry I had so many people ask why I hired a day of coordinator and designer and after her seeing Leanne and her team in action they all knew why! She helped with the design for the day and really pulled all of my ideas and Pinterest boards together so that everything was cohesive and beautiful! She even designed our invitations, seating chart, and other paper goods. If you are thinking about hiring You Name It Events as a planner or day of coordinator I strongly recommend that you do! We could not have been happier with how everything turned out!

You Name It Events's reply:

Thank you so much for your review, Lauren! You guys are the best and we were so happy to be involved in making your day amazing!!

Shereene

Married on 01/01/2019

Leanne was so great to work with for my destination Indian wedding. Her and Susan came down to New Orleans from the beginning of the wedding weekend and made me feel so calm through out the process. I felt like everything was under control and had peace of mind that all of my hard work planning would be taken care of. Hiring You Name It will be the best investment for your event so you can truly enjoy it and know that everything will go smooth!

You Name It Events's reply:

Thank you so much for taking time out of your busy schedule to share a review! We adored being part of your wedding and will remember it forever!

Pete

Married on 09/30/2018

I struggled with the need for a professional day-of as I "had already done their job for them" but was convinced by my wife to do so. As usual she was right and thank god that we did. Leanne was absolutely amazing. The things she picked up and ran with behind the scenes ensured that our wedding day went off without a hitch. For any guys or couples that doubt the value in a service like this I can't tell you enough how happy we are that we were lucky enough to stumble across Leanne. I can't imagine a better wedding planner.

You Name It Events's reply:

Aw, Pete! Thank you so much for sharing your thoughts! You guys were an absolute pleasure to work with and we're so grateful to have been a part of your day!

Jessie

Married on 09/30/2018

It was a perfect day thanks to Leanne and You Name it Events!! Both my Husband and I love having a hand in every detail, but we felt 100 percent comfortable letting Leanne lead the way. She executed it beyond our expectations!

You Name It Events's reply:

Thank you so much for your review, Jessie! We loved helping with your super unique day and can't wait to have more wonderful clients like you!

Jenna K.

Married on 09/01/2018

Amazing experience! Book them now!

Leanne was the best decision we made for our wedding day. We got married downtown Chicago at a venue that had to have everything brought in day of (plates, silverware, glasses etc.) and broken down and taken out that night. I started researching wedding planners and everyone pointed me to Name It Events. On my discovery call with Leanne i knew right away I wanted to book her. She was so nice and super knowledgeable. I booked her immediately. Over the course of the year Leanne was very responsive to my questions over email and always willing to jump on a quick call. We had a few meetings leading up to the wedding to make sure we were organized and ready to go day of. When the wedding day came Leanne and her team blew my expectations out of the water. I don't think we could have done it without her. I highly recommend her to anyone looking!

You Name It Events's reply:

Thank you so much for your feedback, Jenna! We had the best time with you and your fabulous family & friends. Everything you chose for your day was so exceptional - you have amazing taste!

Very professional service! I'm very glad to have Leanne there and she has helped me a lot to coordinate with all parties involved. My wedding day was perfect, and I strongly recommend Leanne and You Name It! Definitely the best wedding planner!!

You Name It Events's reply:

Thank you so much! We had such a fun time with your group - and loved the way you approached your intimate and beautiful wedding! Best wishes!!

Christina

Married on 07/07/2018

Best decision for an amazing, stress-free wedding day

Some people told me that hiring a wedding coordinator is unnecessary and a waste of money but I would completely disagree especially after working with You Name It Events for our wedding. My husband and I chose the partial planning package since we had most of our vendors already hired. Our biggest concern was our timeline and making sure everything goes smoothly on our wedding day. Leanne and her team went above and beyond our expectations. We literally did not have to worry about a single thing. Our day was almost completely stress free. I have to say almost because what wedding does not have at least a little bit of drama? Our wedding cake almost ended up on the dance floor because the cable of the floating cake stand snapped but Leanne and her team were still able to display our cake beautifully. We also did a Korean tea ceremony during our cocktail hour, which Leanne and her team did not have any experience with until our wedding. You would have never guessed that was the case. Leanne is really thorough and organized. There were things and questions that she thought of for our day that I did not even think about. The day was so well planned between Leanne and I that we actually ended up being ahead of schedule all day! Everything turned out better than I expected. It was also so nice to have my vendors go to her if they had any questions about schedule or where things needed to placed or any damage control that needed to be handled which allowed my now husband and I to enjoy our special day. You Name It Events was worth every penny and more! I highly recommend them to assist you with planning and coordinating your big special day.

You Name It Events's reply:

Thank you so much for your review! We love working with you and your sweet family and friends! Your day turned out just beautifully!
Are you interested?
Send a message