Reviews
5.0 out of 5 rating
Quality of service

5 out of 5 rating

Average response time

5 out of 5 rating

Professionalism

5 out of 5 rating

Value

5 out of 5 rating

Flexibility

5 out of 5 rating
100%
Recommended by couples
21 User photos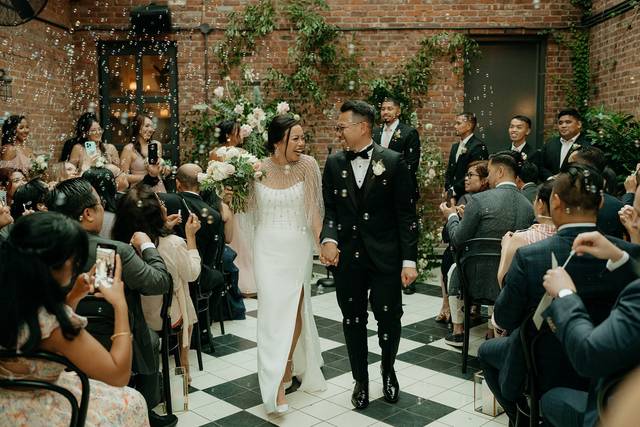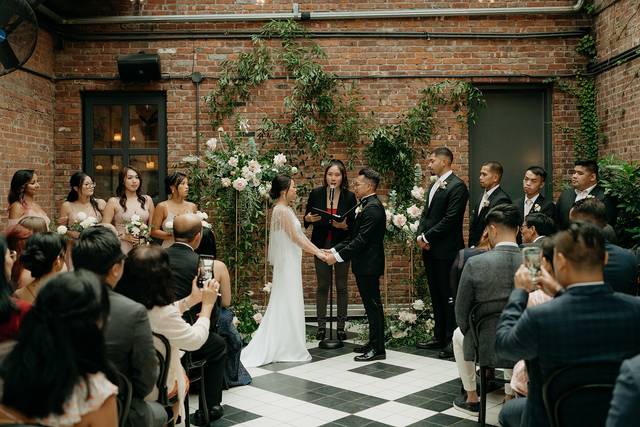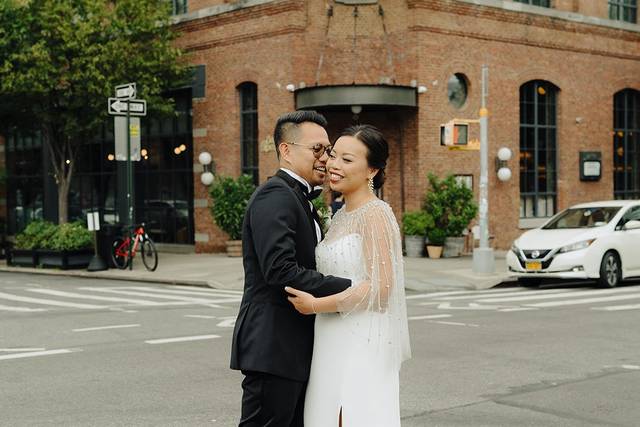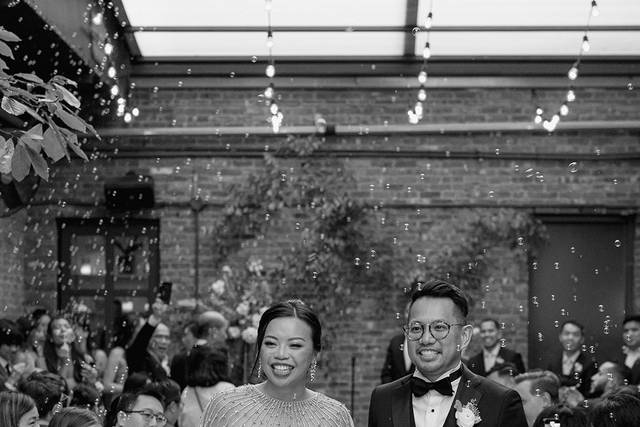 + 17

photos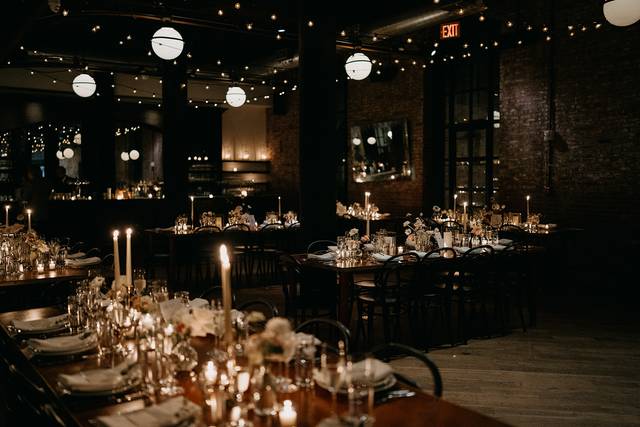 Carmen C.

Married on 08/25/2023

Amazing Wedding Coordinator!

Our experience with Valerie was such a joy from when we had our first consultation to the very end of our wedding reception! She is a dedicated professional, and such a talented person.

After our initial consultation, we met with her two months before our wedding day, which was extremely helpful because of all the components that we needed to put together. This is where we learned about how very organized and detail-oriented she is with every step of the coordinating. She knew exactly which questions to ask and when to ask them. She had a stepwise approach to her planning, asking about each component of the wedding on week-by-week basis, which helped planning not feel so overwhelming. She was patient with us, but also knew when to give a gentle nudge whenever it was needed!

On the day-of, she was there bright and early to start coordinating. Not only did she take on the responsibility of speaking with our vendors and arranging the decorative items, but she also handled the tip money we provided to our vendors. Furthermore, she made sure that everyone (myself, my wife, our bridal party, and our families) were doing great, despite how overwhelming the day seemed. She had such a calm demeanor and was super friendly with all our vendors, hotel staff, and our guests! We had a minor hiccup during our processional with the music, but Valerie made sure to rectify the situation the moment she learned of it. Despite this, we did not care much because of how great the rest of the night turned out.

We cannot say enough about how superb and talented Valerie is at what she does. I would recommend her to family, friends and anyone who is in need of a top-notch wedding coordinator!

Valerie, we love you!!!

+ 5

photos

with valerie's reply:

Carmen and Kris!!! You finally made it!! In between all the studying and trips, I don't know how you both did it and got to the point of saying I Do last month! I know I responded via email already, but reading your kind words here too only further make me feel how truly grateful I am to have met you both and to trust me in making your big day come alive. I am floored. Some unique highlights of the day I'll never forget: Jimmy dropping the bottle cap during the ring exchange (I sort of helped low-key facilitate that one haha!), the vocal performance during the ceremony, and all the Yifang bubble tea we set out at the end of the night. Your story, your bond, and your devotion to each other rang throughout the entire day/night. Thank you again for putting up with me and for being one of the most awesome couples ever! Congrats to forever!! xoxo, Valerie

Juliana K.

Married on 05/28/2023

Wow, valerie is incredible.

We started working with Valerie in 2021 when we were beginning to plan our May 2023 wedding. Over the course of nearly 2 years of planning, Valerie was our rock every step of the way. She went above and beyond in all aspects and ensured that not a single detail was forgotten. She was super responsive and thoughtful, extremely organized and best of all, incredibly kind. Wedding planning can be a very stressful process - her meticulous process and calm demeanor kept us stress-free as we knew we were in the perfect hands! Our wedding was amazing and was everything we dreamed of and Valerie helped us bring it all to life. We cannot thank her enough for helping us plan and coordinate our wedding to perfection. I would recommend Valerie to anybody and everybody!!!

with valerie's reply:

Juliana and Elliott!!! Your kind words hit home in so many ways, and I count myself incredibly lucky to have crossed paths with you both, THE most easiest going couple!! (It's not always I say that haha!!) Thank you for having this much faith in me for 2 years to make your wedding dreams come alive. Although it was a long journey to get there, I truly had such a great time working yours on the day, and seeing you happy and giddy as I sent you off at the end of the night made it all so worth it. Wishing you both all the best in life and marriage, and congratulations!!!!! Xoxoxo and with love, Valerie

Kate

Married on 10/01/2022

Valerie is AMAZING!!!

Wow, I don't even know where to start. We had read good things about Valerie before we hired her but she went above and beyond and totally exceeded any expectations we had. Her attention to detail is totally unmatched, she is on top of EVERYTHING! Not to mention, she is the nicest person you may ever meet.

We really cannot thank her enough for everything she did for us at our recent wedding. Not going to lie, we had some difficult vendors to work with and the day of there were a few setup snafus (none due to Valerie) but she did an amazing job at wrangling everything together. We didn't even realize there were any hiccups until we heard about them later because that's how good Valerie is! She kept the show going on and nobody even batted an eye, guests had no idea and we all had an amazing night. She gave us so much peace of mind and provided the sense of calm we needed on the big day. If you are looking for a coordinator, seriously, stop looking right this second and hire Valerie right now! You absolutely will not regret it.


with valerie's reply:

Kate!! Your positive review just blew me out of the water! I am so touched and am truly happy that you got a whole lot more than you paid for! I do have to give you some credit though, as it all worked out in part due to you being such an organized AND responsive bride -- a planner's dream :) I'm glad you loved how everything turned out and I'm equally SO relieved you didn't see anything behind the scenes because that's obviously not what you need to be thinking about that day haha! I'm so grateful to have been a part of your day and do wish you and Cody all the best in love and marriage (and kids, with Miles hehe!). Old-school vibes and disco all day, every day!! ;) xoxo, Valerie

Are you interested?

Send a message

Alexandra

Married on 09/01/2022

Amazing time with Valerie!

We are so happy we worked with Valerie to coordinate our September wedding. She was wonderful to work with, helping us navigate the difficult months of wedding planning. A few months before the wedding she stepped in and provided a sense of calm and level of detail and organization we never could have achieved on our own. Similar to other reviews, we had a completely blank space that required everything to be brought in! Valerie helped us understand options and trade offs and made the logistics happen without missing a beat. Arriving to the venue and seeing all of those choices come together was pure magic

with valerie's reply:

Alex!!! Eeek!! Thank you so so much for taking the time to write this! It all means a lot to me, although I'm sure I missed a beat somewhere ;) Everything turned out so beautifully, in part to your own colorful and fun aesthetic! I still remember your words on the day when you arrived at the venue: "This turned out so much better than I could have imagined/expected!" and I truly took that to heart. And seeing you two walk out still as happy as ever -- my heart was full. Thank you both, Alex and Sean, for being such a wonderful couple to work with and I wish you all the best in love and marriage!

Nicky T.

Married on 06/25/2022

Absolutely Amazing!!

It was such a pleasure working with Valerie on our wedding day! I truly don't know how we could have done it without all her help. Valerie helped us navigate the whole wedding planning process and went above and beyond to make sure we had the wedding day we dreamt of. She is incredibly responsive, organized, thoughtful, and truly one of the kindest people.

Valerie helped coordinate all our vendors, reaching out to all of them ahead of time and bringing so many important aspects to our attention we would have never though of. She beautifully set up our venue- I couldn't believe how stunning everything looked. We cannot recommend Valerie enough! Please do not look any further for a wedding planner-Valerie, is the absolute best choice!!

with valerie's reply:

Nicky and Elliott!! Ahhh thank you so so much for your kinds words! It's amazing to hear that you got the wedding of your dreams and I was able to help make that happen! Again, your day was one of the most FUN and BEAUTIFUL weddings I had the pleasure of putting together in 2022 -- ngl it's not often planning can be that enjoyable haha :) I couldn't have asked for more! Thank you again for being such an amazing couple and I wish you both all the best in love and marriage, xoxo Valerie

Elena

Married on 04/22/2022

Best Decision Ever

Valerie was the BEST decision we made! We really went back and forth about hiring a coordinator, but in retrospect we cant believe we wavered for a second.

From minute one, we felt so relieved having Valerie by our side. She gave us a ton of advice, told us all the things to anticipate that we hadn't considered, and made our wedding run smoothly from start to finish. The devil is most definitely in the details when it comes to wedding planning, and Valerie is the most detail oriented person we've come across.

Our wedding day was a bit chaotic as the venue was a blank canvas, and we only had about 4 hours to set every single thing up. This was a total breeze for Valerie to handle. She was so sharp, organized, and thoughtful. As a bride, I felt incredibly at ease to not worry about all the chaos that was likely going on behind the scenes. Amazed at how she managed to somehow be everywhere at once. She also balanced that line of recommending what works best based on her expertise and making our vision come to life beautifully!

Outside of all of that, Valerie just a wonderfully kind human being. She was a JOY to work with. Thank you, Valerie, for everything.

with valerie's reply:

Oh my goodness... you really had me at "BEST decision"! Please don't make me cry haha!! What an honor it is to hear such kind words from you both and to also see that my help gave you the wedding you were going for! Honestly, every few days, I still get flashbacks to how it all turned out -- from the most amazing weather, blue/teal florals and decor, firepits, late night chicken sandwiches, and the warmth from all your loved ones around and laughter abound. Thank you both for being one of my all time favorite couples EVER! (Seriously!) Your love and kindness is unlike any other and you really did kill me with it. Wishing you the absolute best in life and marriage, and please keep in touch! xoxo, Valerie

Tommy

Married on 11/05/2021

so glad we went With Valerie!

Valerie is a professional. We highly recommend! Wedding planning obviously requires a lot of effort. Having Valerie by our side for the month running up to the event, and especially on the day, was key for creating a smooth and fun celebration. With her help, we were able to really sink in to our bespoke experience and not worry about logistics. During the planning phase, Valerie clued us in to many details we weren't initially considering. Besides being amiable, Valerie was timely and exceeded all expectations for a "Day of Wedding Planner." Thank you, Valerie!

with valerie's reply:

Masha and Tommy!! Thank you, thank you, and thank you (again)! It's been less than two weeks since your big day and it feels like it was just yesterday. So much magic, laughter, and dance moves all around. I hope more future couples will have a wedding as bespoke, creative, and enchanted as yours was. And bringing your most adorable son into the equation was just the cherry on top! I take every single one of your positive words to heart and am so happy you walked away from your event content and loved. That's what matters most to me. All the best to you both!!! xoxo, Valerie

Mark F.

Married on 10/24/2021

Dream coordinator

Valerie was a dream to work with -- we really lucked out having her as our coordinator for our wedding at The Green Building. She's super detail-oriented, thoughtful, and considerate which is exactly what we were looking for in a coordinator. She was able to identify any potential issues or get us to think of certain details that we did not consider -- always guiding and pushing us towards the best decision we can make. She went above and beyond our expectations to make sure our day not only went smoothly, but also it was an enjoyable experience for our guests and everyone involved. Our wedding was postponed a couple of times but Valerie was always responsive and there for us -- we can't thank her enough for her flexibility. The day wouldn't have been as special without Valerie. She really helped us take it to another level and we're forever grateful.

with valerie's reply:

Jinah and Mark!! Oh my goodness, when you mentioned you'll be writing a positive review (which I was incredibly grateful to hear), oh boy I did get an absolute glowing one instead!! Thank you so, so much for trusting me with the coordination/planning from day one, and for allowing me to maximize your wedding's efficient-yet-fun potential as much as possible. Likewise, it honestly couldn't have gone as well without you two-- you both were decisive yet laid-back with decisions and that in itself was a dream combo! Please do keep in touch and I wish you both all the best as you navigate marriage until forever and ever. Much love!!!! xoxo, Valerie

Amanda P.

Married on 10/09/2021

Fantastic wedding coordinator

I don't know what we would have done without Valerie on our wedding day. She was calm, kind and patient with us -- and remembered every single detail. Getting hitched went off without a hitch because of her! Valerie was also so flexible and understanding as we navigated having to push our wedding date back not once, but twice due to the pandemic. My husband Matt and I can't recommend her highly enough.

with valerie's reply:

Amanda and Matt!! The sweetest, most laid-back and charismatic couple I could have ever asked for. My heart hurts (but touchingly!) reading your kind words. I'm so glad to hear I wasn't breathing down your necks haha!! It means the world to me that you both walked away from this special day feeling content with everything. Thank you so much again for letting me be a part of it all and wishing you both an amazing year ahead of marriage bliss!! xoxo, Valerie

Xarissa H.

Married on 10/03/2021

A total pro

Valerie did an incredible job as our month-of-coordinator, and we couldn't have been happier that we chose her. She really made the planning flow smoothly, kept our preferences in mind as things came up, and on the day she was there to make sure we weren't worried about the details. She even jumped when our best man needed an assistant for a joke in his toast -- truly great. Thank you for everything, Valerie!

with valerie's reply:

Xarissa and Yaz!!! I know I responded via email as well, but I just wanted to thank you again for your review! I'm sitting here like the happiest camper reading the words "incredible job"! I'm so honored to have been chosen to make your day come alive and I wouldn't have done it any other way. It was honestly one of the most enjoyable to work. All the best and I wish you both a wonderful marriage!!! xoxo, Valerie

Sydney S.

Married on 09/05/2021

Highly recommend!

Valerie was a great month-of-coordinator. From our first meeting, back when we still thought we were going to get married in fall 2020, she was clear about what was included and what wasn't, and was extremely fast to respond to emails. When the pandemic hit, she was very understanding about postponing and moved to fall 2021 at no extra cost, at her old rates. We really appreciated how low-stress she made that process, as from hearing about other couples' vendors not everyone was so lucky.

As the final date drew near, Valerie was very prepared. She poked us appropriately when we didn't do our homework (a very thorough survey to make sure everything was covered!). We didn't have to think about any of our vendors on the days leading up to the ceremony or the day-of which was great. The venue looked incredible, she did a wonderful job setting out all of the table decor and managing our other vendors. Plus she seemed prepared for anything - during the ceremony/reception, she literally helped put band-aids on my feet when I wrecked them with my shoes. We're super glad we hired Valerie, and would definitely recommend her to anyone!

with valerie's reply:

Ah, you lovebirds, Sydney and Jack!! With the pandemic, I can't believe it took over 2 years to make your big day come alive, but we finally did it!!! Thank you so much for your patience and for taking the time to write these kind words-- it's still helpful to know band-aids are always a great talking point haha! I'm so happy that I made the coordination process stress-free for you both and that you two were actually able to enjoy it all come day-of. That warms my heart the most! Wishing you both the best and forever and ever!! xoxo, Valerie

Elizabeth

Married on 09/03/2021

Valerie is the BEST!!

Our wedding day was perfect thanks to Valerie. We hired her when our wedding was booked for May 2020, and she ended up guiding us through multiple postponements until our eventual wedding date in September 2021.

Even before she started working with us closely about two months ahead of our wedding, she was so responsive and proved to be an invaluable resource for us. Closer to the date, she was in touch almost every day with questions for us that we wouldn't have ever considered to make sure the wedding day fit our preferences and went smoothly. She put in as much effort and hard work into the lead up to the wedding as she did on the wedding day, which was impressive since we knew she had multiple events the same weekend. We had some last-minute changes due to the pandemic, and she helped us to remain calm. Once the wedding was in her hands we no longer had to worry about the details.

She ran our event efficiently and seamlessly. She put together an extremely detailed schedule, yet we never felt rushed. As far as we know, nothing went wrong, and if anything did, she handled it without alerting us. We were able to focus completely on enjoying the wedding and didn't think about the schedule or logistics at all. I don't know how she managed to run the entire event, corral our wedding party and families, coordinate with our vendors, set up all of our decor and favors, all while allowing us to enjoy our party with only a few check-ins and gentle reminders throughout the night.

She is so professional, and has such a positive, calming, and warm demeanor. Both of our families were so impressed with her and genuinely enjoyed spending time with her during the rehearsal and wedding.

She consistently went above and beyond and was so thoughtful, tailoring the schedule to our preferences while offering guidance as to what would work best. She made sure we had a moment to ourselves after the ceremony with food and drinks, and even checked in to make sure I was getting enough cake since she knew it was a priority for me. At the end of the night, she packed up all of our personal items and brought them to our room so we could enjoy the after party (she even left us a little treat!).

We are forever grateful to Valerie for making our wedding day the magical day that it was! We truly couldn't have done it without her, and we HIGHLY recommend hiring her for your wedding!

with valerie's reply:

Elizabeth and Hugh!!

I know you've already received a response from me via email but I wanted to acknowledge once more how appreciative I am of your kind words! Funnily enough, it's almost difficult for me to read your review again as it is easily bringing a tear to my eye, hahaha! Nevertheless, I am so lucky to have crossed-paths with such an amazing and beautiful couple, and feel so incredibly grateful to have been a part of it all, whilst navigating all these postponements and pandemic-related wedding planning changes the past couple of years. Thank you again for your undying support for me to make it finally happen and I wish you both all the best and a happy happy marriage!!!!

Eric M.

Married on 09/18/2020

We were in good, capable hands with Valerie! Highly recommended!

At one point in our planning process, Valerie noted "sorry for asking to go over this again, I'm kinda OCD about details." That's exactly what you want to hear from someone managing the biggest day of your lives! It was music to our ears, and as a control freak who like to plan to the last detail, it was like finding our match. We felt completely in safe hands from that point to the end of the wedding as she more than delivered on it. We're UK based and had to plan a destination wedding in NYC, all remotely online. Valerie made this process easy. We hired Valerie to be our Month-of coordinator. She was always quick with replies, or status updates if she was still working through for answers. Even when we thought we had something figured out, she would often be one step ahead, sometime with creative solutions we never saw coming. An example is when we were concerned with a pole in the line of sight at the ceremony. Proactively, Valerie offered up a surprising floor plan that surprised even the venue handlers themselves. In all, we felt Valerie was sincere, personable, detailed and thorough. But most of all, she managed and helped deliver a perfect day for us that we'll always look back on with fond memories. With 2 locations between the day time ceremony and evening reception, a guest list that consisted almost all of international arrivals, and us control freak grooms planning an international wedding thousands of miles away in a different time zone, we couldn't have asked for a better wedding coordinator. Thank you Valerie!

+ 2

photos

with valerie's reply:

Oh. Em. Gee. My jaw has dropped from your kind words AND the photos!!! What have I done to deserve you both? (Ok, actually quite a lot since a substantial amount of work went into your wedding haha!) I know I already responded to your email, but really want to thank you both again for your kind words and also being one of the nicest and coolest couples I've ever crossed paths with. It's always interesting what parts of the day that couples insert their personality in and boy how awesome yours turned out! Definitely one for the books!! You both have such a real love and I'm so happy to have helped manifest that into one amazing day/night. All the best!! xoxo, Valerie

Thea

Married on 06/20/2020

Valerie is amazing - hire her!

There are endless great things I can say about Valerie. She is trustworthy, detail-oriented, calm, professional, extremely thoughtful, and a joy to work with. All of our original wedding plans changed due to the pandemic. We decided with only 3 months to go that we were going to have a smaller wedding in NYC at a venue where we needed to bring in all the vendors. I am very organized myself, and I knew I needed to work with a month-of-coordinator who was even more organized who I could trust with all the details. As soon as I talked to Valerie, I knew that was her!

Our wedding was perfect, and it would not have been possible with Valerie. She thinks through all the tiniest details that really matter that you would never think of yourself. She also helped us visualize the space and floor plan options, and worked with us as we iterated the run of show for the day. There were definitely a few moments of stress, and Valerie kept calm and helped us work through them. She takes over communication with vendors towards the end about logistics. Perhaps most importantly, on the day of, we were able to just completely enjoy ourselves and be present in the moment. Any hiccup that came up, Valerie handled it quietly and expertly. She is also a joy to work with and a very sweet, thoughtful person. My cousins went to the venue to drop off some of our personal items and set up some of the lights, and they loved hanging out with her. We are going to miss working with her!

If you need an amazing month-of-coordinator, hire Valerie now!

with valerie's reply:

Thea and Daniel!! You two. Your love. My heart. I'm sure there IS an end to all the things you can say about me haha! :) I am in your debt with your kind words, support, and you both as the most amazing people. I know it was quite a beginning to get you all situated and ready to start the coordination process, but thank you so, so much for fully trusting me to make your day come alive. It was really important to me that you got what you envisioned and were able to just truly enjoy. Your union was such a long time coming, and you finally did it!! Very happy for you both and congratulations! All my love, xoxo Valerie

Heather B.

Married on 03/14/2020

Hire Valerie!!

Working with Valerie was one of the best decisions we made in planning our wedding! She was incredibly organized and thought of every possible detail throughout the process. We wouldn't have been able to plan this without her, and she was so thoughtful and kind! We both felt comfortable and relaxed on the day of, because she had everything covered! We had so much fun and haven't stopped hearing from our guests about what a blast they had and that is in no small part to Valerie!

with valerie's reply:

Heather and James!! Thank you so much for your review-- it is SO amazing to hear how much of an impact I had on your day and most importantly, how much you both were able to enjoy it all! What a whirlwind the world has been the past several weeks, and your wedding has been a daily reminder of great times before all the chaos ensued. I am so grateful to have been a part of it and wish you both all the best! Congratulations once more!!

P.S. Love the teaser photo in your profile!!! :)

Sarah

Married on 03/07/2020

The absolute best!

Working with Valerie was the best decision we made in planning our wedding. From beginning to end she was incredible to work with. Valerie is so organized and anticipated every little detail and question. We would never have been able to plan such a seamless event without her expertise and guidance. On the actually day of the wedding it was so easy to just enjoy the night knowing she had everything covered. Hire her!

with valerie's reply:

Sarah! Thank you again-- I know I responded via email, but I just want to give my appreciation once more. Weddings are never easy to put together, and when you say working with me was the best decision you made in the whole planning process, that is the #1 motivation for me to keep going. Hearing a couple, like you and Robert, having placed so much faith and trust in me for the past few months to make this union happen, makes it all worthwhile. Thank you so much!!

Renee

Married on 01/18/2020

You NEED Valerie!!!

Trust me, our wedding day was absolutely perfect and it was all thanks to her. She went above and beyond when it came to every single aspect of our day. Valerie met with us a couple times before and was in contact with us the months coming up to our wedding. She contacted all of our vendors to make sure that every moment went smoothly. Day of she created a perfect schedule for all of us to follow. All throughout our wedding day she made sure every detail was perfect no matter how big or small. Down to fixing glue on a sign that has bubbled and adding beautiful details around the rooms to tie our emerald theme together. She is such a kind person and had a heart of gold. Her professionalism blew us away and all of our vendors loved her! We are so grateful for Valerie!

with valerie's reply:

Ahhh!! Renee and Larry!
You two are the BEST! And so unforgettable. Thank you so much for taking the time to write this review. I really couldn't have asked for a better couple to begin my 2020 with. I can't believe it's already been a month since your big day and I can't help but radiate positivity and nostalgia when reading your kind words over and over again. You both are the true example of why I keep doing this and I am so incredibly honored. Thank you so much!!

Ashley A.

Married on 11/23/2019

Super Organized and Attentive!

Valerie is great! She has all the tools you will need to make sure you are organized for your big day, including timelines/schedules and lists of questions that you didn't realize you missed. She is amazing on the day of, as well! In addition to being at the venue to make sure our vendors showed up on time, she constantly checked in with to us to see if we needed anything. She also made sure that we only knew about issues that we actually needed to deal with (as opposed to her making the call). Amazing!

with valerie's reply:

Dearest Ashley and Jimmy,

Thank you so, so much for taking the time to write this review and post it! It's always amazing to hear feedback like that as that is the reason why I keep doing what I do. The best words are knowing you both had a wonderful time, and that that is forever etched in your memory for years to come. I am so grateful!

Happy married life to you both!! Thank you again!

David S.

Married on 11/01/2019

With Valerie, Our Wedding was a Success!

From the start, Valerie was detail-oriented and an avid listener. We were impressed by the level of details in her quote. Her planning window is generous, and we had no trouble setting appointments with her. On our wedding day, she was a BOSS and made sure everything went as planned. With Valerie, our wedding was a success!

with valerie's reply:

Oh my goodness, thank you David and Cynthia!! I hope the married life has treated you both very very well the past few months! Thank you so much for taking the time to write a review and provide such kind words. It brings me so much joy to know that I helped create a wonderful wedding day for you both. So happy and grateful to have been a part of it all and cheers to forever!! #ceenschottdavid

Chad E.

Married on 10/26/2019

Everything you could ask for in a wedding planner!

Valerie was the ultimate package as we looked for assistance on planning the wedding. She is an amazing coordinator and brought up many questions/scenarios we would have never thought about that made the wedding run super smooth. She has a great attitude and helped us with many key decisions based on her previous experiences and knowing what works best. Would 100% recommend her for your wedding!

Diana

Married on 10/05/2019

Amazing experience!

Working with Valerie was amazing. She is super organized, detail oriented, responsive, and thinks of everything you need/would never think of yourself. She does this all with a positive attitude. Valerie was wonderful with taking initiative with my vendors and handled them all perfectly. I worried about literally nothing on my wedding day because of Valerie. Everything went super smoothly. Highly recommend and would work with her again in a heartbeat!

Lisha

Married on 09/28/2019

Wonderful wedding coordinator!

We found Valerie via WeddingWire and it was kismet! She was fabulous to work with, and extremely organized. Valerie has a very calming presence, which was great for this nervous bride! She helped ensure that our day went smoothly, orchestrated all the final details with vendors, and was available to me for all of my "what if" scenarios and etiquette questions.

Our wedding had about 120 guests, and we didn't have a big bridal party. Without Valerie there to help on the day of the wedding, I don't think I would have enjoyed it nearly as much. My Type A "manager" mode would have kicked in! Like with any wedding, there were unexpected things that came up and it was much easier to relax and go with the flow knowing that Valerie had it covered.

She definitely went above and beyond to ensure that we enjoyed our big day, and worked really hard on the day of the wedding as well as the weeks leading up to it. Thank you Valerie for being an indispensable part of our wedding team!

Natalie G.

Married on 09/08/2019

Thorough and Efficient Wedding Coordinator!

We wanted a Wedding Day-Of Coordinator to ensure our wedding went smoothly and no friends/family had to really "work." I spoke with 3 coordinators in the NYC area, and Valerie came across as the most organized with the best cost value.

She started working more robustly with us 6-8 weeks prior to the wedding. She organizes herself with multiple shared Google docs/tabs. She follows up with EVERY.SINGLE.DETAIL that you would never think of yourself (unless you work in the wedding industry). She remains available via phone/text/email and reminds you to stay calm despite your planning circumstances.

On the actual wedding day, she was thorough, present, calm and warm. She gives you time reminders throughout the evening and ultimately feels like another wedding guest partaking in the joyous occasion. I was prepared for some things to be out of my control and go "wrong", but honestly I was shocked at how smooth the night went with very minimal hiccups.

I would HIGHLY recommend Valerie if you are looking for someone incredibly organized, thorough and assertive. With so many moving parts at stake during a wedding, these qualities are key.

Caroline

Married on 09/01/2019

Seriously AMAZING, made every aspect of wedding enjoyable

I remember wondering if I really needed a wedding planner/day of coordinator. And I am SO GLAD we hired Valerie. She is the one vendor that I am the most grateful we had for our wedding. Why?
1. She is the reason I got to enjoy my wedding day SO MUCH! Valerie makes it so the day goes by so smoothly, her timeline leaves plenty of room and time to actually enjoy every aspect of the day. Never once did I feel rushed: from getting ready, to first look, to family photos. Everything was SEAMLESS.
2. She'll ask your vendors questions you never thought you needed to ask. This helps to make the wedding day that you have in mind- come into fruition
3. Detail oriented: there is a detailed spreadsheet that has everything organized. Ex. There were personal items that I wanted to make sure I didn't forget at he end of the night. She asked me to list them (and she listed some common items as well) and all was packed and ready for me to take into the car by the time the event ended!
4. Reception: she had everything planned and was on top of making sure we stick to the timeline in a way that did not feel rushed or hurried. She has a calming demeanor about her, and is always focused. Ex. When it was time to cut the cake, she would let me know that in 5-7 mins - we would cut the cake. It just felt so easy. There were many guests at the end of the night who asked me about her info for her DOC Services.
5. Ceremony- she created the entire timeline of ceremony based on what I wanted to include in the ceremony she even coordinated the rehearsal. And would give recommendations we didn't think of that made the whole experience even better. For ex. Our ceremony was at the Botanical gardens, she suggested a cooler with water bottles for guests. We did that - all the water was gone and it was a bit hot out that time. It made such a huge difference for guests.

In summary, she was the best thing we did for our wedding day and I would definitely recommend hiring her if you want to enjoy every minute of your wedding day. If you're hesitant, I would say DO IT. That's the advice I would give my past self. Again, I truly know that te reason our wedding was so spectacular was because we had Valerie's expertise

Margie

Married on 07/20/2019

Awesome wedding planner

So many great things to say about Valerie - she was super attentive to detail, sweet, professional and patient. She helped my husband and I make our day super special and she went above and beyond for us. Will definitely miss talking to her practically everyday!
Are you interested?
Send a message