Reviews
5.0 out of 5 rating
Quality of service

5 out of 5 rating

Average response time

5 out of 5 rating

Professionalism

5 out of 5 rating

Value

5 out of 5 rating

Flexibility

5 out of 5 rating
100%
Recommended by couples
46 User photos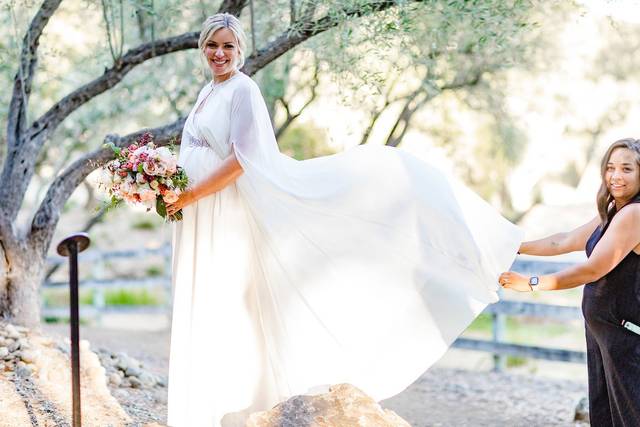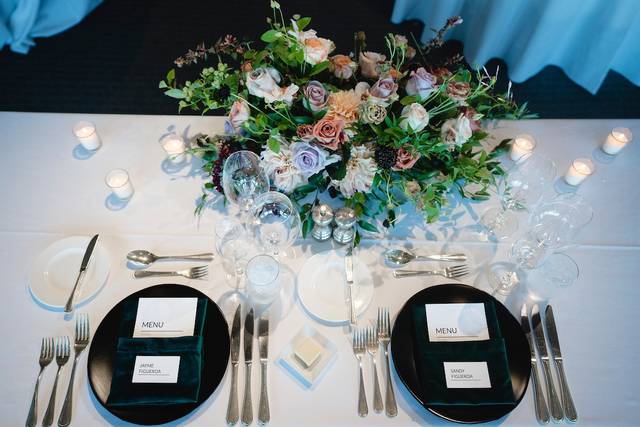 + 42

photos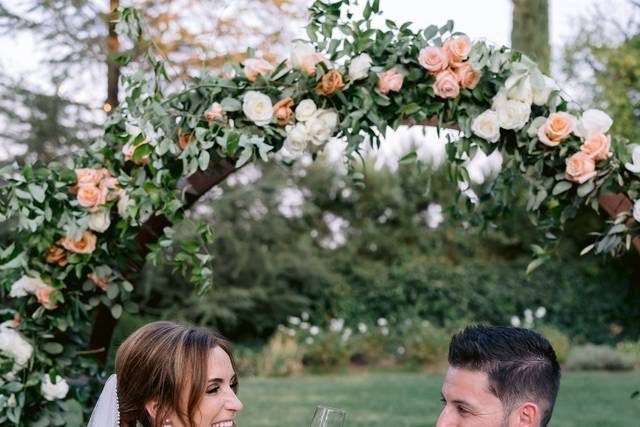 Maria C.

Married on 05/06/2023

Highly Recommend!!

Words cannot express how grateful we are to Hannah and her team for helping us create a perfect and seamless wedding event consisting of almost 200 guests. She and the Curated by Grace + White team provided us with white glove service every step of the way with professional suggestions on final touches and gentle reminders to keep us on track with the timelines, ensuring we made the most of every precious moment. If you are looking for a coordinator for your event, please look no further. They are the best of the best hands down and worth every bit and more. Thank you so much for the invaluable memories you helped us create. It wouldn't have been the same without you.

Lauren R.

Married on 04/23/2023

Book them now!!

I love Mary SO MUCH!!! If I could only write one review for my wedding, it would be for Mary and the whole Curated by Grace + White team. I cannot recommend them enough! Seriously, if you're a bride to be, go send in your request to them now. You will not regret it. Throughout my entire vendor booking process, whenever someone asked who my coordinator was and I said Mary, they said "Oh, she's the best." I wholeheartedly agree!! I am actually sad that we don't get to work together anymore now that the wedding is over; I loved our chats so much! I felt so taken care of by Mary at every step of the way. She and her team on the day of were complete rockstars. The day after our wedding, my husband commented on how incredibly professional and helpful the Curated by G+W team was. Anything you could possibly want on the day of your wedding, they had it there for you immediately! I initially asked Mary if she needed the two assistants on the day of (I was worried about budget at the time), but I am SO glad Mary stuck to their package and said she needed the assistants. The closer I got to the wedding, the more I wondered if she needed more than 2! They do SO MUCH; I can't even begin to explain. I know you've read that a coordinator is the #1 vendor you need to book, but I didn't realize how true that was until my own wedding. Just go book Curated by G+W now for your wedding and watch how easy everything becomes. If you get Mary like I did, lucky you!! THANK YOU Mary for making my wedding the best day ever!

Kalyn

Married on 09/17/2022

The best possible!

We just had our wedding this past weekend and I'm compelled to write a review for Carrie. She was our DOC and really was so instrumental in our perfect wedding day. Throughout the whole planing process, she's been extremely responsive, organized, and reliable. She took over all of our vendor communication in the final weeks leading up to our wedding and made things super easy for us. We had a few small mishaps on the day of our wedding, and she handled them calmly and efficiently like they were no big deal at all. I went to a wedding recently where the wedding planner was running around like the place was on fire for no good reason, that stressed me out even though I was just a bridesmaid! So I really appreciated Carrie's easygoing and relaxed attitude, like she knew the day was gonna go perfectly from the beginning. if the other planners at Curated by Grace and White are anything like Carrie, I would highly recommend them with no reservations!

Are you interested?

Send a message

Sandy F.

Married on 07/16/2022

Best Decision We Made

We worked with Mary from Curated by Grace + White and we tell everyone we possibly can that it was the best decision we made for our wedding. I don't even know where to start on how amazing she was to work with. We were originally scheduled to get married in May of 2020 and had to postpone MULTIPLE times and Mary saved the day in getting all of our vendors moved and working with the venue to accommodate the shifts. Beyond the scheduling, she understood the type of day and vibe we wanted and helped us find the best vendors at the right price and could help us navigate what would make the most impact to our guests and creating the day we wanted. The price of the planning was reasonable to begin with, but when you consider how they help you find vendors within your budget the service essentially paid for itself. Mary was so fun to work with through the whole process and helped us so much in being the sounding board to make decisions. She really got to know us and the type of day we were looking for. When it came to the actual wedding day, I was blown away by the team. Their attention to detail, the way they took care of our guests and family, and made sure the party was fun and kept going (not to mention, on schedule) was unparalleled. They took care of so many little things that we never would have been able to do on our own that made it memorable for our guests. After waiting 2+ years for the big day I worried it wouldn't measure up in my head but it was even better than I could have imagined thanks to having a great planner. I truly can not say enough good things.

Pia M.

Married on 04/22/2022

Sara is the Best- Hire Curated by Grace + White NOW!

Sara and her team at Curated by Grace and White went above and beyond and came through for us when we needed it most - you will be so glad you decided to go with her! We got married April 2022 in Napa and it was the best day ever. Just a few things she helped us with through our 12 months together:
-Great organization/note taking - this was very key as our venue was difficult to deal with and not very detail oriented. Sara was able to correct any inaccuracies quickly and kept everything on track.
-Vision - Sara was able to interpret the ideas of our dream wedding day. Every wedding is unique and we had a very specific vision. Sara was so collaborative throughout the vendor selection and gave us a thorough checklist of all the small details.
-Day of issues - Sara will handle EVERYTHING on your wedding day; she did stuff we didn't even know about until after the wedding that honestly averted a few crises that were caused by our venue. She also drove us around in her car to all the places for photos so we didn't have to rely on anyone else. It is hard to put into words just how much she helps and how hard she works for her clients throughout the journey but especially on the wedding day.
-She handled all the vendor interaction on the wedding day and made sure everything was set up correctly and even made last minute changes that enhanced the entire experience.
-Sara helped talk us through some issues we had with other vendors throughout the planning process and provided guidance and empathy to get through the stressful parts of planning a wedding.

Sara is also just a great human being and we felt so lucky to have here - honestly having someone you trust running the show on your wedding day is key and Sara is absolutely worth it! Besides the essential day of services that her team provided, we cannot express how much she helped us the months leading up. Let's face it, planning a wedding can be stressful and Sara was able to help with all the nerves.

We are sad the wedding is over because we don't get to interact with her anymore - book her and the team at Curated by Grace and White; you won't regret it! From the bottom of our heart, thank you Sara for making our dream wedding a reality!

Kathleen C.

Married on 12/10/2021

Fabulous beyond words!

Mary and her team made my daughter's wedding during these pandemic times MAGICAL!! Beyond words...it was fabulous, better than we could have hoped.
As the mother of the bride that resides out of town, I depended on this team to take care of all those details that I was not here to handle! They were superb, totally professional , and spot on with their advice... on regret that I don't live in town to pass their name along to friends and family.

Caitlin O.

Married on 11/06/2021

Best Decision We Made!

There's very little that could be said to truly honor what Carrie and her team at With Grace & Love have done for us. When planning a wedding, hiring a wedding coordinator might seem like a luxury rather than necessity, but it wasn't long before we realized how integral Carrie was to every aspect of our wedding. From the moment we met with Carrie, her low-key, kind demeanor and patience with our oh-so-terrible communication made coordinating endless details feel effortless. While we only hired her for day of coordination, we felt so supported with every detail, suggestion, and item she researched on our behalf well before our wedding day arrived.

When COVID hit, and we found ourselves having to reschedule our wedding entirely, it was Carrie who comforted us and somehow magically managed to get all 6 of our vendors to agree to a new date. And, as we approached our wedding day, Carrie took the reins and made it so easy for us to be able to truly enjoy the experience without stressing over timelines or setup and break down. From the decor they artfully put out with zero direction from us, to the fact that we quite literally never had to lift a finger (even to drink!), we would not have survived planning a wedding through COVID if it weren't for Carrie and her team. We are forever grateful for the memories With Grace & Love helped us to create! 5 stars simply isn't enough to show our love for Carrie and her team!

Sami R.

Married on 10/04/2021

Couldn't of tied the knot without Liz!

We have nothing but positive comments and an overwhelming feeling of gratitude that Liz was our coordinator. Our big day could not have ran any smoother and we know this is all thanks to her and her amazing team. Aside from being extremely helpful with communicating with whatever vendor questions we had prior to the wedding, she kept our wedding planning on track over our 2 year engagement. Liz was impeccable at communication. She always responded promptly to any questions we had, and treated us like royalty on our big day. Throughout our wedding she always asked us if we needed anything, and helped ease our nerves with her organized schedule and positive spirit. My grandparents after the wedding commented that they felt so grateful they were always informed of the timing of the different events the day of. They never had to wonder when we were going to do the toast, or where the cake cutting would take place. Liz made sure to make them feel special. After the wedding her and her team neatly packed up all of our decorations and rentals, making it easy for us to grab the next day. We honestly could not of had a better experience with WGL and just love Liz so much!!

Jessica C.

Married on 08/07/2021

Review for Carrie Nangle

My husband and I worked with Carrie Nangle at With Grace and Love and we couldn't have been more thrilled. Carrie was there every step along the way of our journey. When we had to postpone our wedding due to Covid restrictions, Carrie took care of reaching out to all of our vendors offering new dates that worked for us, looking over our contracts, making sure everyone was aligned. She also set everything up so beautifully on the day of our wedding and made sure we stayed on track with our timeline. She has such a calm demeanor while always being one step ahead. I would highly recommend working with Carrie! She literally went above and beyond!

Emily H.

Married on 04/24/2021

Legendary Service and Flawless Execution

I am so happy with our choice to go with "With Grace and Love". Although they are the more pricier choice for a wedding planner service, they are worth every cent. We had a quick engagement (engaged in November and married in late April on a new private estate), and Mary and her team executed it perfectly. There were a lot of moving parts (as always with weddings), but we were also the first wedding to take place at a new venue, so that obviously increased the risk. When I was interviewing Mary for my planner, she brought up different things that are important to a "soft opening" event that I did not even think of, so she was on it from the start.

Throughout our short engagement, she was directly involved and quickly responded to any texts/calls I sent her way (especially in the week leading up!). I felt I was in such good hands, which took care a lot of my stress. All their hard work leading up to the wedding truly paid off, as during the day of I felt like I was just seemlessly floating to one event to the next. I cannot reccomend this team enough.

Thank you!!

Kathleen V.

Married on 04/18/2021

Best decision we made for our wedding day!

Having a day of coordinator was the best decision we made for our wedding day. We worked with Kayla for my wedding at Park Winters. She was absolutely fantastic and went above and beyond day of coordination. She is such a calm light, but she has a fire in her and gets things done. She was always so responsive, kind, patient, honest, and always checked in on me along the way to make sure everything was going smoothly and that I was ok. When my wedding had to get postponed twice because of COVID, she communicated with all my vendors on my behalf and was able to set new dates within a couple hours. She was so quick and efficient I was so blown away. She was honest with my options when my wedding had to be postponed and she offered so much help in navigating my planning during the pandemic. On the days leading up to my wedding, my rehearsal, and the day of my wedding I always felt her presence and she was ready to be there whenever I needed her. My wedding day was an absolute dream because of her and was way better than I could have ever imagined. I had given instructions for all my decorations and she took initiative to make the changes she saw fit to make everything work better and everything she and her team did made everything so much more beautiful and perfect. I had such a large wedding party, but she was able to handle everyone with such grace and professionalism and my ceremony went so smoothly. Even my family felt so well taken care of that day and they kept telling me how awesome Kayla was. I couldn't have enjoyed my wedding day as much I did without Kayla and With Grace and Love Events.

Kristi S.

Married on 04/17/2021

Pulled off A Magical Miracle

It's taken me a while to review because I have not been able to find the words to express what With Grace & Love Events was able to do for us. They pulled off nothing short of a miracle, and literally did it With Grace & Love.

Long story short, my wedding date was over a year away when I was suddenly diagnosed with Cancer. During my appointment with the Oncologist, I requested that we hold off starting Chemotherapy for just one week so that I could plan a wedding and get married. Everyone thought I was crazy. I thought I was crazy. But I wanted to get married in the best of health and was determined to do it.

Somehow I was linked up with Liz, and I'm pretty sure it was a cosmic meeting. From our first phone call I knew that she could pull this off and I had been connected with a true Professional.

During our ONE WEEK together, she was able to create the wedding of my dreams from complete scratch. Not a quick "Let's get hitched" type of deal, but a full blown, nothing left out, no compromises needed, absolute dream of a day. I rattled off a list of "wishes" knowing that most things probably could never happen with no notice...but hey, I figured I would try! Liz was able to create and support my vision for the ceremony and reception, make suggestions that were useful, cost saving, and realistic...she was able to secure a String Trio to play, procure one of kind pieces for our vintage Bride and Groom lounge set up, link me up with hair and makeup, the last limo bus in town, coordinate with events, DJ, rentals, photography, videography, florals...AND..she searched to the ends of the Earth to find me a baker to make a Geode Cake-and found one (it was the most impossible thing on just a few days notice, as was the rest of it all!)

She is truly one of a kind and I was so thankful to have her at my side that day. She is professional, genuine, kind, and gets the job done! I never was left waiting for a response. I felt she was my advocate for every avenue of the day. Securing the best services at the best price, controlling hiccups, thinking of many little things that I never would have on my own. Even down to a joyfully tearful moment we shared as she sent me down the aisle, I felt truly cared for on such a special day. I knew I was in good...no, the best of hands.

I highly recommend Liz and her team at With Grace & Love Events. I am forever grateful to them for creating one of the most Beautiful days of our lives.

+ 5

photos

Beatrice V.

Married on 04/10/2021

Best Decision I Ever Made, Best Planner, Best Person

I don't even know where to start. Hiring Sara to help me plan my wedding (during COVID) was the best decision I ever made. She was always available to answer all my questions, immediately understood my vision, and was just always kind and helpful. On my wedding day, we had the biggest storm Napa has ever seen, and she had every shit storm thrown at her, but she handled it so well to the point where I had no idea what was going on. I would hire her over and over again and will recommend her to everyone I know. I've also made a lifelong friend through this process, one that should be stressful but she made it fun and did everything in her power to make sure I had the best day possible. This girl goes above and beyond for not just the bride, but the bridal party, the mother of the bride, and the other vendors. Don't look further!!!

Mariah C.

Married on 04/10/2021

Great Planner That Handles Everything So You Can Enjoy Your Day!

Sara and her team helped to bring our wedding reception dreams to life! The communication was great, she was warm and happy to help - insisting there are no silly questions or ideas when planning any event. With their help, I was able to really enjoy myself and know that everything was taken care of. Sara was professional, helpful, organized, accommodating, and positive during the entire process. Planning a wedding during these changing times would have been so much more challenging without their help! Highly recommend using With Grace & Love Events for your wedding!

Eric C.

Married on 03/19/2021

WGL is Amazing!

Nothing but positive things to say about Carrie and With Grace + Love. Great communication, attention to detail, and organization, which are all must haves for a wedding planner. Very professional and all around great people to work with. Do yourself a favor and hire WGL!

Natalie B.

Married on 05/30/2020

Best Decision We Could've Made - Allstar Planning Team!

Sara and her team were absolutely incredible. We had to postpone three times because of COVID and would not have survived the last two years without this team. When we started the wedding planning process, my then fiancé was iffy about needing hiring a wedding planning team and to this day he tells everyone that the best wedding decision we made was hiring Sara and her team. My husband and I do not live in the area so we relied on Sara to guide us throughout the process and she exceeded every single one of our expectations. She made herself available via call/text whenever I had a question or needed to vent about wedding stress, communicated with all vendors for us, and even negotiated with the venue for us during a crazy year. Even on the wedding day, I was incredibly anxious and having Sara around made me feel better because I knew she was organized, on top of everything and knew how to handle any situation that may come up. Our wedding day was perfect and such a dream.. none of which would have happened as smoothly as it did without Sara. I gained a friend in Sara over the last few years and one of the sadder moments of the wedding finally happening is not texting/emailing with Sara everyday! I can't recommend Sara enough. If you are looking for a wedding planner or coordination team for your wedding or event - you cannot go wrong with their team. We are so appreciative and grateful for With Grace and Love Events, we love you Sara!

+ 4

photos

Kim C.

Married on 12/07/2019

Kayla is amazing

Kayla is truly amazing. During the months leading up to my wedding Kayla was there whenever I needed her with her warm and positive presence. She answered all my questions, which often arrived in frantic emails, and gave me peace of mind in my planning. Whenever I had a weird request, like finding giant wooden boards for an escort card display at the eleventh hour, she calmly found the solution. Everything that was a priority to me and my partner on our wedding day Kayla noted and made sure it happened. Little emergencies, like how I had accidentally wrinkled my wedding dress, were quickly and calmly resolved through her direction. Above all, Kayla is a genuine, kind, and caring person. I always felt heard and understood by Kayla. Like the name "With Grace & Love Events" Kayla is full of grace and you could feel how much love she puts into her work. Kayla kept everything running smoothly up to and during my wedding day. I was hesitant to book coordination services because I thought I would be able to get by without it. I'm so glad we ended up booking with With Grace & Love Events. Coordination services with Kayla was the single best investment we made in our wedding. I'm so grateful to have met her this year and cannot recommend her enough.

Stacey T.

Married on 11/05/2019

Best Wedding Planning Decision!

We came to Sara with disorganized Pinterest boards, high stress levels and big dreams and she worked her magic and brought our vision and personalities to life. After our first meeting with Sara there wasn't any question of whether we wanted to hire her. Sara was a calming presence when we needed it most, assuring us we were on track with our planning and offering so many helpful tips. Hiring With Grace and Love for full coordination on our wedding day was by far the best decision we made during our wedding planning process!

Sara was there for us every step of the way - from planning and researching countless vendors to making sure every last box was packed up on our wedding night! Sara even made herself available after our wedding for any questions or issues. There wasn't anything Sara left us to manage on our own.

On the day of our wedding, Sara took care of every little detail. She thought of things we wouldn't have...like picking up lunches for our wedding party and making sure we had drinks, appetizers and a quiet moment after the ceremony. Sara's team took a blank canvas of an outdoor venue and turned it into something magical, a wedding that really brought to life our vision and dreams and incorporated so many personal touches.

We can truly say that we don't know of a single thing that didn't go according to plans on our wedding day...everything from our perspective happened without pause and we are still getting compliments 6 months later! Trust us, you can't go wrong with having Sara on your team and you won't find another planner as special and supportive as she is. We would not have had our dream wedding without Sara and WG&L!

Katie F.

Married on 10/05/2019

Best wedding planner out there!!

The best decision was hiring Sara and With Grace & Love Events to help plan and execute my private estate wedding. From the very start, I loved Sara! Through the entire process she was always very transparent with me about all aspects of planning my DREAM wedding and didn't drop the ball on anything. She always responded to my hundreds (and I MEAN HUNDREDS) of texts, emails, and calls promptly. I always felt like I had her support 100% of the time, which made for a wedding day that was stress free. My now husband even commented "WOW, Sara really is full service". There aren't enough positive things I can say about working with Sara and her team at With Grace & Love Events. If you are looking for an amazing, supportive, confident wedding planner look no further! I'd hire Sara again in a heartbeat :)

Michaella

Married on 09/19/2019

Amazing!!!

If I could have married Sara instead of my husband the day of our wedding, I would have! She is such a kind soul with a exquisite eye for detail. I was able to take the backseat and let Sara and Team at With Grace and Love Events handle all the details the day of the wedding. She executed everything that I wanted seamlessly. If you are on the fence about getting a wedding planner, time to cross over that fence and leave the magic to Sara. She provides top line services to allow you to really enjoy your day. My husband and I will be forever grateful to With Grace and Love Events for making our dreams come true on our wedding day ❤️

Maritza H.

Married on 09/19/2019

My Telenovela Wedding

Words cannot express my gratitude for Mary. My wedding was something out of a telenovela! It was the PERFECT wedding and I couldn't have pulled it off without her. She took my crazy ideas and brought them to life. It was a perfect blend of romance and sexiness.

Mary is a top-notch planner and I am incredibly lucky to have had her help. She always made use feel as though she had everything 100% under control and took very good care of my family. Trust me, you want this from a planner!! The day of the wedding ran so smoothly. Everything, every person, every moment. Thank you Mary, see you in 9 years!


+ 13

photos

Sofia W.

Married on 06/21/2019

My day was a dream, because of Kayla.

When planning my wedding, the most useful thing my money went to was my wedding planner kayla!!!!! There are no words to describe my experience, but simply amazing. Kayla worked day in and day out for a full year, when planning my wedding. She responded to my billions of questions, right away. No matter what time it was, Kayla was constantly perfecting planning my wedding. Everything turned out so beautiful, and it was all because of her. My day was so perfect that I felt as if it was a dream, Kayla seriously has a gift for wedding planning, and I am so lucky to have been able to have gotten her as my wedding planner. Don't hesitate to reach out and book, just do it because I promise you, it is worth every penny.

Allie E.

Married on 06/01/2019

Best money we spent on our wedding.

We hired Sara & WGL Events for our June 2019 wedding at The Maples. She was the best money we spent on our wedding. Initially, I was not going to hire a wedding coordinator, except that our venue required at least a day of coordinator. I was of the mindset that I am a very organized person and can manage this on my own. How thankful I am that I had to hire a coordinator, Sara was worth every penny. She helped us better understand what we didn't understand about planning a party for 200 people. Her comprehension of the industry, vendors, norms, etc. was so helpful. We had my father in law officiate our wedding (his first time doing so) and she was a wonderful help to make sure every last detail went off smoothly with the ceremony. As for the day of, her team worked so incredibly hard to set up the wedding and arrange the decor, as well as breakdown the wedding so we could continue our celebration. Had I not hired her, I am not sure how smoothly this would have gone. All the parents/ family members noted multiple times how wonderful she was. She would politely let us know when a critical moment like speeches, cake cutting, etc. was about to happen. Both my husband and I were so incredibly grateful for our decision to hire With Grace & Love for our wedding. I would highly recommend With Grace & Love Events to anyone planning a wedding or large party.

Casey L.

Married on 05/18/2019

The best decision of our wedding planning process!!

We feel so lucky to have found Sara and her amazing team at With Grace & Love Events! If you are like us and contemplating whether a planner is really worth it, the answer is: YES! If you have Sara, it is totally worth every penny! We truly feel our wedding went off without a hitch because of Sara and her great attention to detail.

As a very busy working couple, we had very little time to put towards planning our wedding, and very little experience with planning anything at all. We came to Sara with a venue picked out and a handful of Pinterest photos. Sara was able to take our mixed ideas and transform our vision into a stunning instagram-worthy reality.

Sara helped us with all aspects of the wedding process. She helped get us in touch with our amazing A-list vendors, find/create our wedding invitations, double check contracts before signing, and even bustled my dress while handing my new husband and I a cocktail after the ceremony! She was literally on top of every single detail.

On the day of the wedding, my husband and I were walking around and seeing everything for the first time. We often found ourselves getting emotional seeing all of our abstract ideas becoming a reality. Sara literally got everything perfect down to the little minor details.

We picked a late May wedding date because we didn't want to risk being rained out. Unfortunately, a freak California rainstorm occurred. Being a type-A bride, I was panicked all week about something I couldn't control. Sara called us multiple times during the week just to make sure we were okay. Sara not only made several contingency plans for the rain (including securing a tent last minute), but by the end of the night we were actually ecstatic that it rained. We couldn't imagine a more perfect wedding!

Not only was the planning of the wedding not stressful, the more surprising part was how unstressed we were the day of the wedding. We were able to just relax, have fun, and enjoy being surrounded by all of our friends and family. We could not have done this without Sara!

With as much as Sara did for us, it still feels like this review doesn't do her justice. Her communication, artistic style, and attention to detail is unrivaled. It's been six months since the wedding, and we are still getting asked who planned it.

Go hire With Grace & Love Events. It will be the best decision you'll ever make!

+ 3

photos

Macy

Married on 04/27/2019

Best decision you could make! (other than your hubby)

Hiring Grace and Love Events was the BEST decision I could have made for my wedding. There are not enough words to describe the work, effort, and thoughtfulness that Sara added to my day. I am a type A (control freak) and her talent, execution, and calmness allowed me to give up all control and have the most seamless day ever. From a day of coordinator to the whole process, no matter what she helps with its worth every penny plus some! My day was everything I could of thought of and thats due to Grace and Love Events. Thank you thank you thank you.
Are you interested?
Send a message