259 Reviews
Recommended by 86% of couples
Quality of service

4.3 out of 5 rating

Average response time

4.4 out of 5 rating

Professionalism

4.3 out of 5 rating

Value

4.2 out of 5 rating

Flexibility

4.3 out of 5 rating
50 User photos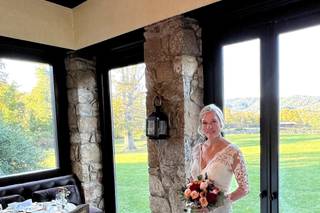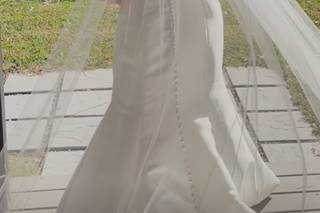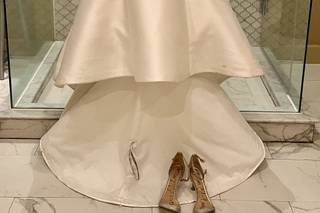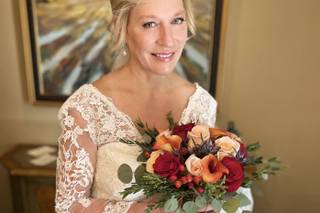 + 46

photos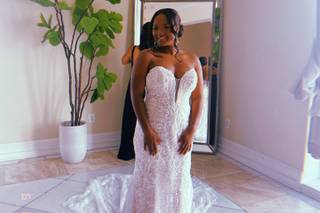 Martha J.

Married on 10/14/2022

Wedding Gown

White Swan Bridal came to my rescue. After a difficult situation with another bridal gown shop, close to my wedding, I came to White Swan for help and they delivered. They literally made me a dress that was exactly what I wanted in short order. Their service is amazing and they truly care about their clients. Extremely professional and they listen. I would highly recommend them. Thank you White Swan for what you did for me to save my day!

Bria M.

Married on 06/18/2022

Great Experience!

I enjoy my experience at White Swan Bridal from finding my dress through the entire alteration process. They were attentive and finished everything in a timely manner. I would recommend this bridal shop to other brides!

Emily S.

Married on 05/14/2022

Amazing experience!

After going to many different bridal salons, my mom and I found ourselves at White Swan Bridal. Their dresses were beautiful and affordable. I tried on a dress I loved but wished the bodice was different. I kept saying, "I wish this looked like this" to which the woman helping us responded, "we can do that!" The seamstresses at White Swan Bridal are EXPERTS. During my fitting they came out and we talked through my vision for the bodice and what I would like changed. They instantly understood the look I was going for and made it happen. Instead of doing one big set of alterations, they do one alteration at a time. As a result, I was able to try on my dress throughout the process and see how the alterations were going. Each time I came in everyone made me feel comfortable. The entire experience was lovely and my dress ended up being exactly what I envisioned. Thank you, White Swan Bridal!

Are you interested?

Send a message

Caitlin

Married on 10/09/2021

Highly Recommend White Swan

My wife and I both purchased our wedding dresses at White Swan. They were incredibly attentive and helped us pick out the perfect dresses to fit our very different styles. White Swan was incredibly flexible with our timelines and did a phenomenal job with all of the alterations. We can't recommend White Swan enough!

Lola A.

Married on 10/09/2021

I said yes to the dress

After 2 weeks of trying on dresses in New Orleans, Maryland, and Virginia I said yes to my wedding dress at this location. When I walked in I thought I wasn't going to find a dress because I could not see my style on display. I figured I'll try some dresses and move on to my next appointment. The owner Mila figured out my style, after a few dress tryouts and talking to me about what I wanted. She made a recommendation on a particular dress which I originally thought would not work but I was dead wrong. This dress ticked all the boxes on my list of criterias and I also got a nice discount off the original price. One of the many great thing about the experience was the dress arrived at the store the day before my scheduled appointment, I was the first customer to try it on and it looked elegant and exquisite on me. I am so pleased with everything. Thank you Mila and Anna the mother daughter duo, you ladies are amazing.

Ashley T.

Married on 04/10/2021

Great Experience!!

White Swan was the perfect bridal shop for me. They knew exactly what type of dress I needed and were very professional. I had multiple appointments at other bridal boutiques but canceled them because White Swan helped me choose the perfect dress!

Yasmeen I.

Married on 01/06/2021

Best bridal collection in the area

White Swan Bridal has THE BEST wedding dress collection in the area. Their dresses are of exceptional quality, fashion-forward designs, and reasonable prices. Mila and her staff went above and beyond to make sure that I had a pleasant experience during my appointment. They searched throughout the boutique and the stock room for dresses in my size and preferred style and helped me find THE PERFECT DRESS! Not only was this dress in my size (finding a size 16 was not an easy task), but it was also a gorgeous couture gown that fit me perfectly and does not even need any alternations! Mila was even kind enough to give me a generous discount when she found out that the dress was not within my budget. She said that after seeing how beautiful I looked in that gown, she couldn't let me wear any other dress on my very special day. How sweet!! Ana-Maria was also extremely helpful, understanding, and even carried the dress all the way to my mom's car in the parking lot. I have worked in the wedding industry for over 13 years and have heard nothing but amazing things about White Swan Bridal, and my experience and outcome truly confirmed this! Thank you Mila and Ana-Maria for making my special day a fashionable one!!

Lea C.

Married on 10/30/2020

Wonderful Bridal Boutique!

Mila and her team at White Swan Bridal Boutique were amazing. They have a wide variety of dresses, and they helped me find the perfect dress. They even helped me customize it with a sequin layer the seamstress sewed in that added a little extra sparkle.
Once I found the perfect dress, they were very efficient and communicative in scheduling the fittings.
My final fitting was in March 2020, and I took the dress home with me. I was supposed to get married in July of 2020, but we had to move the wedding to October because of COVID. When the new date was about 2 weeks away, I tried on the dress to make sure everything still fit perfectly. I panicked because the dress was a bit snug, and I wasn't sure if there would be enough time to alter it (after 6 months of quarantine, I probably should have thought to try the dress on sooner!) I called Mila and she told me to come in the next day. They re-fitted me, and were able to complete the alterations in 24 hours! I picked up the dress the very next day, and it fit perfectly again. I was very impressed with the seamstress!
I had a wonderful experience with all the women I worked with there, and I would highly recommend White Swan Bridal Boutique!

Erica

Married on 10/30/2020

Vast Selection of Gowns + Talented Seamstress!

What really drew me to White Swan is how they have their gowns displayed on mannequins instead of just hanging on racks, from the pictures I saw online I thought it would be really easy for me to pick out dresses I loved. When I arrived to the store I realized they also have an incredible selection of gowns. I went to other bridal salons and the selection just did not compare. White Swan not only has classic silhouettes and fabrics, but more modern styles as well. Their seamstress is also incredibly talented and kind. She was able to accommodate any request and the implementation was impeccable.

Jennifer

Married on 10/17/2020

Amazing service!

When I called the shop to see if they had a specific dress from a magazine I loved, Mila (owner) said "yes, but we're having a sale soon, so come then to see before you buy". I did and found a dress by the same designer with similar lace and Mila and her team customized it for me- allowing me to save $$. You can see in the photos how they added a back and cap sleeves for me! Every time I went for a fitting - the experience was positive and fun and filled with expert advice and nice chocolate treats! Also - they are COVID safe. Do not go any other place for your wedding dress. Period.

Jane

Married on 09/14/2019

The best bridal shop

This is by far the best place to find your perfect dress and complete alterations. I bought a dress out of state and had alterations done which ended up being a disaster. I brought my dress to White Swan Bridal and Mila and Anna took care of me right away. They fixed the terrible alterations and transformed my dress into my dream gown. I could not have asked for better customer service. This is by far the only place you should look for a wedding gown in NOVA. I am forever grateful for this team.

Monica

Married on 07/20/2019

Best Store in NOVA

Can't speak highly enough about my experience picking out a dress at White Swan Bridal! Mila, the owner, and her daughter, Anna, are the best. They have an amazing selection of dresses in so many different styles. Not only that, but they are incredibly flexible, and will help you find the perfect dress at a price you can afford. Even if they don't have exactly what you're looking for, they can help alter any dress into the dress of your dreams. Nothing is impossible with them! Both ladies are patient, kind, attentive, helpful with styling, and very clearly prioritize and value their brides. I had been to many other stores before I came to White Swan; I wish I could go back in time and skip all the other salons because my search would have been so much shorter. Can't wait to be a White Swan Bride in my perfect dress next summer!

White Swan Bridal's reply:

Dear Monica, thank you so much for your kind words, we truly appreciate it! Thank you for letting us be a part of this experience with you!

Rafi S.

Married on 06/01/2019

Lovely & Affordable

Mila was just lovely and patient despite all my many requirements and small budget.

Ashley

Married on 05/17/2019

Say Yes to this Dress Shop!

Absolutely loved my experience at White Swan Bridal in Vienna. From picking out the dress to the final fitting the ladies at the shop were nothing but kind and helpful. When searching for a dress, one thing I worried about was going to a shop that tries to push you to buy a dress then and there. Even as I tried on countless dresses they never made me feel rushed or pressured. They even offered to put any dresses I like on hold if I wanted to go check out other shops and come back the next day. They were extremely helpful and accommodating through the alterations phase and always made sure the dress was up to my standards. Price was a big factor for me as well and they had a ton of reasonably priced options to choose from.

Kathy

Married on 12/01/2018

Had a wonderful experience tagging along with a friend for her fitting and even got a little something for my own wedding day! Friendly staff that really know what they are doing and gorgeous dresses! Thank you!

White Swan Bridal's reply:

Dear Kathy! Thank you so much for your kind words! We truly appreciate your business!

Meghan O.

Married on 10/13/2018

I love my dress!

I loved my dress! I went to a couple other places first but none of them really "spoke" to me then I went to white swan bridal and found the perfect dress! It was gorgeous, it had everything I wanted. The salesperson who helped me was very helpful, she was honest with how they looked which was very helpful to me. When I tried on "my" dress she told me the color of the dress looked very good with my skin color. They do all the alterations in store which is nice because at my last fitting I needed something fixed and they fixed it in store so it was ready in an hour. They added straps too!

Yuni

Married on 09/20/2018

I had a fantastic experience here! I expected this to be my first stop in a series of shops, but I didn't need to go anywhere else! I had a very vague idea of what I wanted, but the staff figured it out before I did. After maybe an hour of trying different styles, they told me they had the perfect dress, and it was indeed perfect! They were also so great about matching my limited budget, and they added a lace jacket to my strapless dress within a couple of days. I cannot thank the staff and the owner enough for being fun and accommodating!

White Swan Bridal's reply:

Dear Yuni! Thank you so much for your kind words! We truly appreciate you taking the time! Have a great day!

Dorothy

Married on 09/08/2018

Alterations, anyone!

I purchased my dress in Virginia Beach. I had about two months until my wedding. I called White Swan Bridal to do a few alternations. I need the hem done and the sleeves were too loose. Honey! Mila and her ladies took very care of me. They turned my off the rack dress into a custom made only for me. Mila explained each alternations. They also sewn in my mother's and mother-in-law's trinkets into my dress. So they can be with us at the wedding. They even made my bustle so easy that my husband had no problems putting it up. Even though, I didn't buy my dress from them. They made me feel like one of their most cherish customers.

Vanessa

Married on 08/25/2018

White Swan has been a staple in the town i grew up for YEARS. I'd drive by it and always think "when i get engaged, i'm gonna go there!" So..when i got engaged in March 2018, White Swan was the first place I made an appointment. The consultants were super friendly and helpful and my consultant actually ended up choosing my dress...she chose one i'd said no to because it was out of my comfort zone and it ended up being the first dress i tried on, the one i purchased, and the one i wore as the dress of my dreams on 8/25/18. I LOVED how White Swan had their gowns on mannequins...that helped me visualize so much better than peeling through endless plastic bags of white dresses. The owner, Mila, is amazing. She spoke to the designer of my dress to have it rushed given my shorter timeframe and helped me choose all the right alterations. I felt like a princess on my wedding day in the gown I chose and I'm so thankful I went to White Swan!

White Swan Bridal's reply:

Dear Vanessa! Thank you so much for your kind words and the beautiful photos! You look simply stunning! It was an honor to be a part of your wedding journey! Congratulations!!!!

Natalia

Married on 08/18/2018

I was able to find the best dress for me on the first visit there - the stuff was very helpful and on top of things! They also offer alteration and preservation services right in the shop, all the high-quality service. Highly recommend this shop for everyone!

Nana Y.

Married on 08/04/2018

Everyone know how difficult it is to search for the best fit wedding dress for your dream wedding however White Swan Bridal helped made this anxiety vanished in a heartbeat. Miss Miller and her assistants made me felt at home and provided me with guidance and flexibility in the process to have all the unique wedding dresses i deserve and I had dreamt about. They were very professional and patient. It didn't matter how many times I went to the store and how often I tried on the dresses, they were supportive and always ready to provide their professional opinion and constructive criticism to finally arrive at my final choice of dress which wowed all my guests on my wedding day which was August 4, 2018. For all the bride-to-be out there who are searching online and stores for your dream wedding dresses, please, I urge you to visit this amazing bridal shop and trust me, you will definitely find your dream dress. There are several top designer and trending dresses to choose from but even if you don't find what you want, Miss Miller will search through her list of designers and ensure she finds that dress with all the wow factors you're looking for and order for you and also ensure that you receive it on time for your big day.
Finally, her alterations are flawlessly done, perfect and neat. Her prices are very reasonable compare to all the shops I visited. She is always ready to work with your budget which for me, i found it to be very awesome. Thank you White Swan Bridal for making my dream wedding dress and day a reality and very very special.

White Swan Bridal's reply:

Dear Nana, thank you so much for your kind words! It was such a pleasure working with you! Milla and I (Anna) send our warmest wishes and congratulations on your wedding day! We can't wait to see your photos!

Mary K.

Married on 07/07/2018

I purchased the dress for my daughters wedding at White Swan Bridal. She fell in love with a Calla Blanche L'amour. They worked within my budget and altered the dress so it was beautiful. They were friendly and fantastic. Mila was great as was Anna. We also purchases a veil and a comb there. It was a wonderful experience! I highly recommend the shop.
Mary Kay

White Swan Bridal's reply:

Dear Mary Kay, thank you so much for your kind words! We truly appreciate you taking the time to give us feedback about your experience. It was an honor to be a part of your wedding experience!

Christine

Married on 06/30/2018

I asked Mila to do alterations on the dress my mother wore for her wedding. Everything came out beautifully! She is very upfront about the cost - it is higher end and more expensive, but the results can't be beat! Everyone at the store was accommodating and pleasant and some of the alterations she suggested based on her advanced knowledge. For example, she added bones to the dress to give it more structure and it looked wonderful and I felt beautiful on my wedding day!

White Swan Bridal's reply:

Dear Christine! Thank you so much for your feedback about your boutique! We truly appreciate your business and we look forward to helping you in the future for any of your alterations needs!

Clara

Married on 06/23/2018

I found the most beautiful dress at White Swan Bridal, and was very impressed with the knowledge that the owner of the store had about style & material choices! When I walked in, I thought I had an idea of what kind of dress I wanted... until I tried those kinds on and wasn't happy. It was then that I tried on a different style, recommended by the store owner (and my mother!) and found my dream dress. I can't tell you how many people complimented me on the dress throughout my wedding day! The dress, for its quality, was priced well and I was able to get alterations & my veil at White Swan as well. All of the work was done beautifully and on time. I recommend White Swan Bridal for quality wedding dresses and professional expertise on fashion & fabric!

+ 7

photos

White Swan Bridal's reply:

Dear Clara, Thank you so much for your kind words! You look fantastic in your photos! We are honored that you selected our shop to be a part of your wedding journey! Congratulations!

Amanda

Married on 05/18/2018

I purchased my original dress two years ago from a boutique shop in Leesburg. Unfortunately, after taking the dress for my fittings I realized that I purchased a dress that was not meant for my figure. With 19...yes...19 days until my wedding I drove to Vienna and found a replacement dress. Mila and her team were able to alter the dress within a few days. When I returned to try on my new dress, I happened to see another dress that I had my eye on however was unable to locate. Just for fun I decided to try the dress on...just to put my mind at ease. Well, that was THE DRESS. The one I had been looking for and dreaming of. Now...with 12 days until my wedding...I changed my mind again. Once again Mila and her Team were right there to begin the fitting process. They had my dress ready with an absolutely perfect fit within only a few days. I wish I had started my dress hunting at White Swan. Between their large selection, excellent customer services, and AMAZINGLY talented team...I spent my wedding day feeling like a queen.

White Swan Bridal's reply:

Thank you so much for your kind words and the beautiful photos! Its as truly a pleasure to be a part of your wedding experience! You look simply stunning!
Are you interested?
Send a message