Reviews
4.9 out of 5 rating
Quality of service

4.9 out of 5 rating

Average response time

4.9 out of 5 rating

Professionalism

4.9 out of 5 rating

Value

4.9 out of 5 rating

Flexibility

4.8 out of 5 rating
97%
Recommended by couples
89 User photos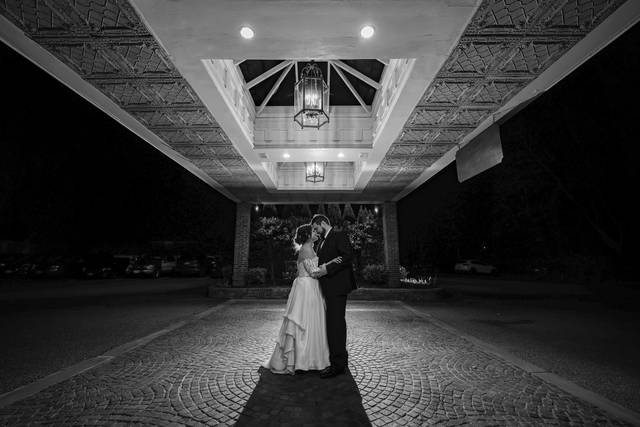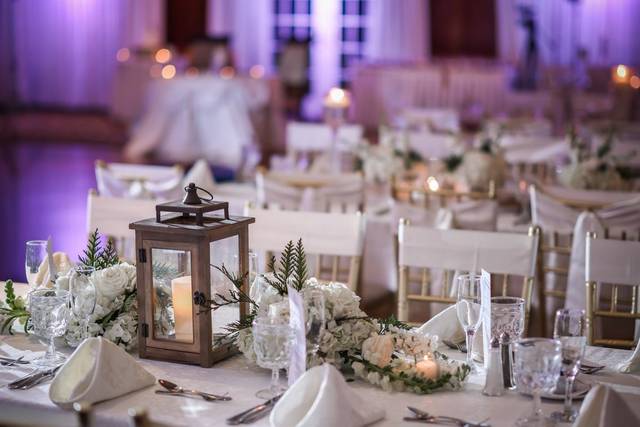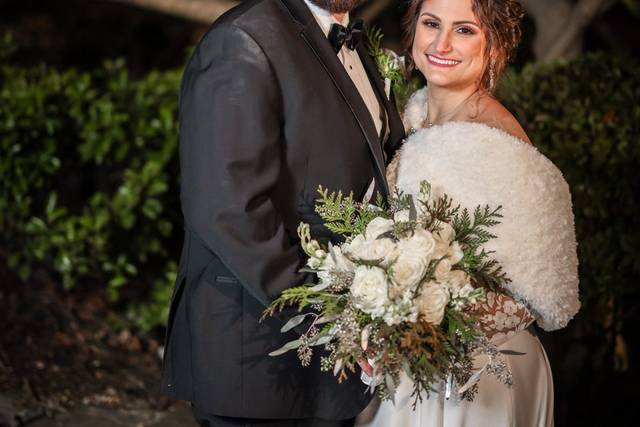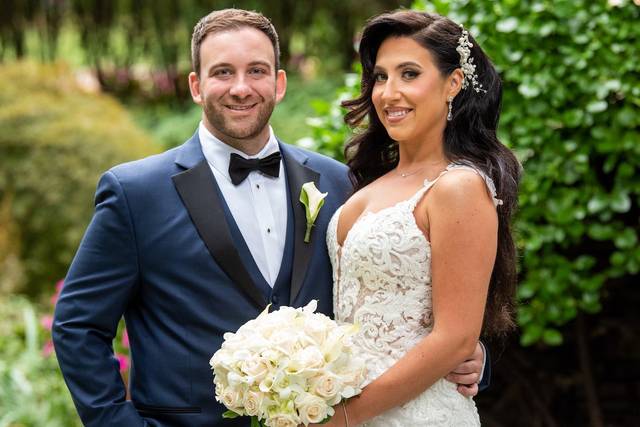 + 85

photos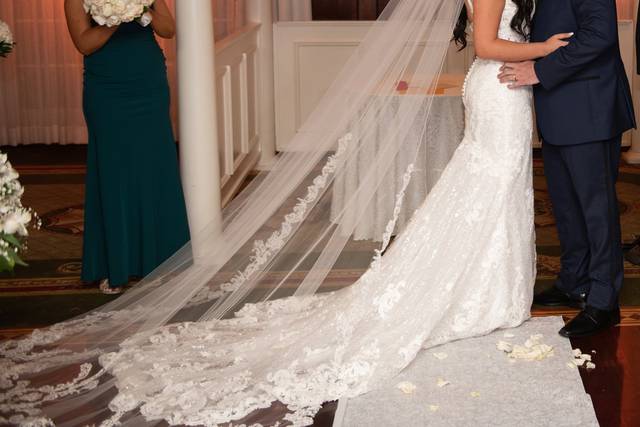 Megan B.

Getting married on 09/14/2024

Superb Staff

There are so many things that made our wedding night perfect from the food to the outdoor ceremony, the cocktail hour and the decor. But what made this day so wonderful was the staff. This was a two bride wedding and our bridal attendant, Claudia worked so hard to cater to both of us. She was there at every turn to help with our dresses during photos, give us food and drinks through the entire evening, and keep the night going smoothly. She was part of a dynamic duo along side the Matre D, Phil. Phil was absolutely incredible in every day. He checked in with us and our families throughout the entire day and made each transition so smooth. He even called the florist who forgot our cake flowers and arranged them himself. We are so grateful for the amazing staff, and the Manor is simply beautiful.

Carol T.

Married on 11/05/2023

Wonderful experience

We had a great experience with Westbury Manor. The guests told us that they enjoyed the food. The team at the venue were absolutely wonderful. Phil made sure that everything ran smoothly. He has a very calming presence. Teresa was a very helpful and sweet bridal attendant. Needless to say, I would recommend this venue.

Mary K.

Married on 10/01/2023

Amazing venue!

Westbury Manor truly exceeded our expectations when it came to our wedding! We were blown away from the moment we visited to tour and everything turned out wonderfully. Our banquet manager and maitre'd Sandra really catered to our every need and helped the days leading up to the wedding and the wedding day itself run smoothly. Our bridal attendant Teresa was so sweet and attended to our every need including bustling my dress and providing us a break during dinner so that we could eat uninterrupted. Our family and friends have raved on and on about how good the food was (particularly during cocktail hour) and how beautiful the Manor and grounds were. The staff truly went above and beyond to take care of us and our guests. I couldn't recommend Westbury Manor more if you're thinking of hosting your wedding there.

Are you interested?

Send a message

Annie Y.

Married on 08/05/2023

Professionals that made my dream wedding come true

Westbury Manor exceeded all expectations and helped us have our dream wedding in August 2023. They were true professionals who understood our vision for our American - Polish wedding and promptly addressed any concerns we had. Ian was a patient banquet manager who was kind enough to give additional tours of the venue for our parents, throw in a free chocolate fountain, and waive some fees when our headcount came in lower than expected. Sandra smoothly handled our request for kosher meals. Phil and Claudia were on top of everything the day of the wedding and made sure everything progressed smoothly while taking care of me and my husband. Claudia spent over ten minutes on her knees scrubbing my dress when I accidentally got dirt on it during pictures. On top of this wonderful staff, the venue itself is gorgeous and the food amazing. All of our guests raved about how attentive the staff was (frequently asking if anyone needed another drink), all of the great food options, and the amazing Grand Viennese Table we added (highly recommend this add on). When choosing venues, it was down between Westbury Manor and a well-known venue in Tarrytown; I'm so glad we picked Westbury!

Bianca A.

Married on 05/14/2023

The experience of a lifetime.

A true gem. Do not pass up on the opportunity to have your wedding at the Westbury Manor. From the first meeting, I knew it was the place for us. The owner is very professional and honest. This is important when picking a venue as you want to work with people who care about the couple and not just the money. The staff obviously values their couples and their job. It is a warm and welcoming atmosphere with staff who have been there years, which is a good sign! I will next start with my experience visiting venues. I searched all over Jersey, Brooklyn, and Long Island. Other venues offered little, the food I could tell would not be quality, the places were cookie cutter looking, and overpriced. The WBM offers what they do not. It's all about the money with most places. When we got to the WBM, I initially was drawn by their professionalism, honesty, and the beauty of the venue. Two men dressed in butler style attire opened the doors for us. There was a live piano player at the bar to the left. The venue is a Victorian Mansion with wood and decoration and paintings. There are old school phone booths to the right. The waiters are also dressed elegantly. I truly stepped back in time! I love the Victorian era. You are not in a typical catering hall here. This might seem minor, but at other places, the bathrooms look like you're at the airport. Not here. The bathrooms were very elegant too. Your guests will be impressed with the fine quality of everything they see as soon as they enter. The manager took us into the garden. It was spectacular. Fountains, greenery, flowers, little ponds, rocks with waterfalls, peacocks, quaint bridges. You just have to see it for yourself. Now, another thing I noticed at other places was if it is raining, there is no beautiful place for cocktail hour. This is important. The WBM has a gorgeous indoor library and also a sunroom with antique, stained glass windows. So do not worry about bad weather, because the cocktail hour will be gorgeous, not in some corner room like I've seen at other weddings with everyone cramped together. One of the most important things about a wedding is the food. The guests said the food was excellent. The recipes are passed down through generations, so it isn't commercial food. Just eat at the restaurant on a day when it is open, and you'll see how excellent the food is. There was so much good food at the cocktail hour, my guests were blown away. They offer many options and stations which is hard to find now. Our wedding was outside in the garden area on a nice, warm day, which made it stunning as well. The experience was out of a movie. My niece thought she was in the Secret Garden and playing. As for the party, it was a lot of fun, the food was raved about, the service was quality, and there were many options for dinner, not just three. That is also a huge plus. Much is included. The cordial bar was fantastic; guests can get cappuccino and other drinks, not just regular coffee like at most places, and the drinks were good too. You can get different desserts. My Maitre'D Phil, and Bridal Attendant, Claudia, were professional and helped us a lot. He helped decorate the cake with my aunt and make the place look beautiful. I would not pass this place up as the quality is hard to find. Also Sandra worked with us towards the end and is the most patient, kind and helpful person. Everyone was great. Thanks Westbury Manor and Jerry for having us!

Valentina N.

Married on 03/25/2023

Best wedding venue on long island

Me and my husband had the wonderful opportunity to celebrate our wedding at Westbury Manor. There are soo many wonderful things to say! For starters maitre d'
Phil went above and beyond for us! He took charge and coordinated everything to ensure that we were happy and comfortable! It's safe to say we had a stress free evening and a most definite night to remember! So we 1001% recommend asking for Phil to maitre d' your wedding. You will not be disappointed! My bridal attendant Teresa also went above and beyond and took care of me the whole night. She made sure my dress looked amazing in every photos I took. Even when we were taking photos outside while it was raining, she made it her mission to keep my dress clean and away from huge puddles. So I recommend asking for her as well! Both Teresa and Phil were very attendant! They gave us drinks and food whenever we asked, as well as checking in to see if we needed anything else. Overall Westbury Manor is truly a gem and the best venue on Long Island. You will not be disappointed!

Lina E.

Married on 03/18/2023

10/10 would recommend

I got married here on March 18 2023. It was everything I imagined it would be. The only con I had was that it went by too quickly. George was our Maitre'd and kept me calm cool and collected. My bridal attendant never left my side and was with me every step of the way. The food was awesome. My guests couldn't stop talking about it. I didn't want them to leave hungry and they didn't. 10/10 would definitely recommend.

Catherine F.

Married on 01/15/2023

The perfect day

Westbury manor was the first venue we visited and we really liked it from the get go. We visited a few more after that but ultimately decided that WBM was the right price and location for us. We worked with Ian over the course of about a year and a half and he was always very helpful and quick to respond. As our wedding approached we worked with Sandra to finalize the details and really enjoyed working with her as well. I requested Phil to be our Maitre D' but I've heard that everyone is great to work with. Phil and my bridal attendant, Claudia, went above and beyond. Making sure John and I ate, always had a drink, were in the right places at the right times, etc.

The manor itself was beautiful. The standard decor they do for the winter was perfect for our wedding. We took some pictures outside in the cold but it was so worth it for the gardens.

Christina M.

Married on 12/10/2022

Perfection

We honestly had the most perfect wedding ever this past weekend, 12-10-22. It was everything I ever dreamed of and More! I know a lot of reviews say, no need to worry, you're in good hands, but at Westbury Manor it is the ultimate truth. We were treated with such care and felt like true royalty since the moment we booked with them. We met with both Ian and Sandra for the planning process and they were helpful and diligent every step of the way. On our wedding day, we arrived early for our reception for pictures and we were instantly greeted by our maitre d and bridal attendant (Phil and Claudia). They assisted with us taking pictures, from carrying my dress to getting us drinks to enjoy ourselves and everything in between. They made sure our bridal party was also taken care of with food and drinks inside. They both went above and beyond what we could have ever expected. I cannot say enough nice things about them both and the venue. There is nothing I would change from our big day.

Rachel S.

Married on 11/27/2022

Magical dream!!!!

I don't even know where to start. I had my wedding on 11/27/22. It was really a fairytale. The night was magical. It was incredible from start to finish. As soon as I arrived I felt like royalty. I had the honor of having the most AMAZING maitre d, Phil and my attendant Teresa. They were a dynamic duo. Freaking impeccable team!!!! Where ever I turned they were there. They completely understood the assignment. I never had to lift a finger or ask a question. They just knew what to do and it's like they were psychic and read my mind the whole duration of my wedding. Wow. Literally blown away by the 5 star service. It was elegant and Hollywood just how I wanted!!! Execution was perfect. Everything was unbelievable. A total dream. I thank Westbury Manor for giving me the wedding of my dreams!!!!! Everyone had a blast. My husband and I are beyond pleased, the whole process was just the best. Thank you guys sooooooooooooooooo much!!!!!!!

Paulina L.

Married on 11/05/2022

Wedding 10/01/22

Westbury Manor was amazing. I had my wedding on 10/01/22. Claudia and Phil were beyond amazing. They went above and beyond and I couldn't be happier. They made my day stress free, anything I needed they had it done before I even asked. I felt like I knew them forever that's how comfortable they made me feel. If your getting married definity ask for Claudia and Phil.
Love, Paulina & David O.

Jillian C.

Married on 10/21/2022

Phenomenal!

If you want your wedding to be the most talked about event in your friends' and families lives, Westbury Manor is your venue! We got married three weeks ago and both my parents and in laws have friends who are STILL raving! Everything was exceptional: food, service, the grounds and the Manor itself! Our Maitre'd was Phil and bridal attendant was Evelyn (also my daughter's name so I felt the stars really aligned!). Phil and Evelyn were amazingly attentive. They are the epitome of professional. I was seconds from walking down the aisle realizing, how are the strings going to know how to change the song? How will I know if Evelyn is done fluffing my dress? They were like, don't worry, we got it under control!

Westbury Manor goes above and beyond, more than any other venue we toured or heard about from others. They literally take care of everything and will not steer you wrong! I'm not someone who likes being the center of attention but Westbury Manor makes me want to do it all again!

Pauline

Married on 10/16/2022

Absolutely wonderful!

We had our wedding at Westbury Manor earlier this fall, and we couldn't be more grateful that we found such a wonderful venue. From the facilities to the staff, we really couldn't have asked for better. The venue was absolutely breathtaking, with its interior design and outdoor waterfalls, bridges, and gazebos. The cuisine and services provided were top-notch. Our guests had a spectacular time at our wedding! Several of them raved to us about the quality and quantity of the food!

Our banquet managers Mike and Sandra were incredibly responsive, kind, and thorough. Our wedding was stressful, but they helped to smooth out the process from beginning to end. Since the staff worked together for decades, their team was very efficient and detail-oriented. They dealt with any requests that we had with ease and understanding, which we greatly and sincerely appreciated.

We can't rave enough about Phil and Claudia, who were our Maitre D' and Bridal Attendant respectively. Phil was so on top of everything on the wedding day, from finding our family for photos to making sure our ceremony and reception were on time. His leadership and coordination saved us so much time and stress. Claudia was a godsend; she was with us the entire time, making sure we had drinks and food, as well as handling any and all needs we had. Their presence calmed us at a time when everything was hectic and we are forever grateful to them for being with us on that day. If you're reading this, thank you both so much!

We highly, HIGHLY recommend them for any wedding or event. They are the very best in the industry!

Anna O.

Married on 10/03/2022

Beyond Awesome!

I'm delighted to write a review regarding the Westbury Manor. My son and now daughter-in-law had their wedding ceremony and reception on Saturday evening, October 1, 2022. We had hoped for an outdoor ceremony and cocktail hour but unfortunately, due to the weather it was not possible. However, I must say, the staff waited till the 11th hour hoping the weather would cooperate in hopes of accommodate our request for an outdoor ceremony.

The venue speaks for itself. The grounds are absolutely beautiful and the building has the charm and warmth of an old world victorian mansion. The food was abundant, delicious and tastefully displayed. Unlike may other venues we looked at, the dinner menu gave our guests the choice of 7 entrees to choose from! But then, everything they offered was above and beyond!

Since we were indoors, we didn't feel cramped or confined. Everyone seemed comfortable as there were multiple rooms for them to explore. I loved the fact they had multiple bars set up during the cocktail hour avoiding long lines.

But, by far, the most wonderful part of our experience was the warmth and attention to every detail by the Maitre'd - Phil and the bridal attendant - Claudia!!! There aren't enough words to express how wonderful they were to work with as they exuded warmth and personality! They were keenly aware of what was going on at all times and knew what we needed before we even asked for it. Clearly, the two of them love, love, love their job! By the end of the evening it felt like they were family, not two people just doing their job. I would also be remiss if I didn't mention Mike, the initial person we met when we toured the venue. What we loved about Mike was his laid back demeanor. He wasn't pushy, aggressive or dismissive. He was always quick to respond via email or phone wherever we had a question or concern.

Thank you to everyone at the Westbury Manor for making such a special day memorable and amazing!






Alexis R.

Married on 09/18/2022

Wedding of my dreams!

The beautiful Westbury Manor gave me the wedding of my dreams!! Since the moment we walked in, we were treated like royalty. The whole team made us feel so important and right at home. The gardens and lavish decor made us fall in love right away as we booked with them as fast as we could. Mike Jannotte was our coordinator and he was so sweet, professional, easy to talk to and the literal BEST person to help me plan my wedding!! We can't thank him enough :). The food is absolutely AMAZING!! We even dine in the Polo Lounge on the regular and have the best service at the restaurant! Now fast forward to September 18 and we literally had the most INCREDIBLE and MAGICAL wedding of our lives :). Sandra and Theresa were so wonderful in making the day go smoothly and our guests RAVED about the decor, gorgeous gardens and beautiful flowers put together by Gary the Florist. EVERYONE LOVED the food and desserts, and especially the beautiful cocktail hour :). I'm just sooooon happy with how everything went! I can't thank the WM enough for making this long awaited dream come to life. Can't wait to celebrate with you every year for the rest of our lives!! Thank you again, Mr. & Mrs. Rubin

Lori K.

Married on 08/05/2022

Wedding day of my dreams come true!

I can't say enough about westbury manor. From our first meeting with Ian through every decision detail to my actual wedding day this venue made my wedding dreams come true. Impeccable service, food and staff. Maitre d Phil was a life saver. He paid attention to every detail so I didn't have to. My bridal assistant Evelyn was an absolute angel. Guests are still raving about the food and entire experience. I wouldn't change a single thing. Thank you westbury manor!!

Gaelle L.

Married on 07/08/2022

Westbury Manor is on POINT!!

What can I really say about this venue but in short - AMAZING. We had our wedding here on July 8th and the staff at Westbury Manor was so wonderful to us. The gardens and inside of the manor house are gorgeous, the service is impeccable, and the food was delicious. We did have to pay a $250 fee to do our first look/bridal party photos onsite before the church, but it was totally worth it. From the moment we arrived, we felt taken care of. Phil, the maitre'd made sure we were comfortable and fed, and checked in on us constantly to make sure we were happy. Theresa, my bridal attendant was the sweetest, helping to carry my cathedral length veil, made sure we had drinks and food, and did both my bustles (I had 2 dresses) in a flash. Our guests couldn't have been happier with the food and atmosphere and communication was so simple. When I asked for pigs in a blanket for cocktail hour, it was no problem. When I wanted to bring in Haitian rum for one of our signature drinks, also no problem. They worked with my planner seamlessly to make sure everything went exactly as we wanted. We really hope someone we know gets married here soon so we can attend as guests!! I'm proud to say that I did have food at my own wedding but not nearly as much as I wanted due to running around lol. We did have delicious leftovers packed for us at the end!! They even allowed us to take our time leaving, despite our party ending at midnight, we didn't hustle out till at least 12:30pm. We really felt like family, which we loved.

Janice I.

Married on 06/18/2022

Absolute Perfection

Our daughter's wedding on 6/18/22 was perfect from start to finish. The Manor and gardens are stunning, the food is delicious and beautifully presented and the service is impeccable. Maitre d' Phil and bridal attendant Kelly saw to every detail and were there for us the entire time. They truly went above and beyond to create the most magical day!

Joseph R.

Married on 06/17/2022

It was the most flowing and magical day of my life.

Our wedding was the most magical day of my life. We absolutely loved our venue, the food was delicious, the florist whose through the venue was wonderful, and the service was absolutely amazing. Our maître d', Phil and hour attendant, Evelyn were absolutely amazing, always was there to help us, we really hardly had to ask for anything because they were on top of everything. All in all, the best day of my life.

Lyle S.

Married on 06/04/2022

Amazing day!

One word to describe our experience at Westbury Manor, AMAZING! We were fortunate to have an absolutely perfect June day- high 70s, clear skies and blossoming flowers all around. Our guests absolutely loved the gardens to roam freely and the multiple manor rooms so that kids can also run around and enjoy the space. The nice thing about this venue for weddings, we were the only event on the location during the day. George was our matte d' and was super helpful. Dilcia was my bridal attendant and deserves her own A++ rating. She went above and beyond. She was beside me all day and helped with everything and anything I needed. When I got some mud on the bottom of my dress during pictures and had a minor freak out, she was there with a bottle of club soda and multiple cloth napkins. Somehow able to get almost all of it out without any soap. As soon as she saw that our drinks were low, before we even had to ask, there she was with another one. She added so much to the day. The food was delicious as we knew it would be and multiple family members and friends said it was the nicest wedding they had been to. I would 100% recommend Westbury Manor to any bride/couple.

Melanie R.

Married on 04/07/2022

Picture perfect best day of our lives!

We got married on April 7th, 2022 and it was the absolute best day of our entire lives! We got so many compliments from our guests for the food, atmosphere, absolutely every last detail! Special thanks to our maitre d Phil and Bridal Attendant Susan. Phil went above and beyond for us and we are so grateful. My husband's button fell off his tux 5 minutes before the ceremony and Phil came to the rescue and sewed it back on in no time! He was so wonderful coordinating our day and we were so grateful to have him. Also special thanks to our Bridal Attendant Susan. An absolute sweetheart, she was there whenever we needed her, from placing my bustle, getting us food from cocktail hour, making sure I wasn't cold when we were taking pictures, keeping our glasses full! She was always there and we are so grateful for all her help she was truly amazing! We absolutely loved both Phil and Susan they made our day picture perfect! We love the Westbury Manor. My parents got married here 32 years ago and we were told everything was as beautiful then as now. We would recommend this venue to everyone ten times over. Thank you from the bottom of our hearts for the best day of our lives!!!

Robyn G.

Married on 03/06/2022

Perfection!

We just had our wedding there on 3.6.22
From the minute we decided to book there Mike J. Was amazing!!!!! With us every step of the way!
The day of the wedding everything went smoothly nothing at all went wrong!
Phil my Maitre D' & Kelly my Bridal Attendant were AMAZING as well!
Angie as well was amazing!!!!
If you book any party book it with mike and ask for Phil & Kelly the day of your party.
The food was outrageous.
Everything was complete perfection!!!!!
Didn't want the day to end!

+ 4

photos

Caitlin D.

Married on 02/20/2022

The BEST place to get married

We loved Westbury Manor so much we had two receptions in a year! We had a small dinner party in March of 2021, it was small, intimate and perfect!
We recently had our big wedding (2/20/22) and it was just as perfect! PHIL was our Maitre'd and he went above and beyond for us! Anything we needed or wanted he got for us right away. Most of the time we didn't even have to ask! KELLY and ANGIE were our bridal attendants. They were so helpful and always there for anything and everything. The entire staff was amazing. The food was amazing and everyone said how great everything was. My French fry bar exceeded my expectations! My only regret of the night was not spending the entire cocktail hour eating French fries! Thankfully PHIL, KELLY, and ANGIE made a sample platter for us to enjoy so we could still talk to all our guests while enjoying everything cocktail hour had to offer.

Everything about this place is perfect! The inside is beautiful, the outside grounds are beautiful all year round, and the staff goes above and beyond for you from the second you walk in the door! From booking the wedding with IAN, and all our appointments with SANDRA leading up to the wedding. We had the best time and made such great memories we will keep with us forever.
Thank you Westbury Manor!
- Caitlin and Keith

Meggan R.

Married on 01/30/2022

Dream Wedding venue.

We were finally married at Westbury Manor on 1/30/22 in the afternoon. This was our 4th wedding date. Due to the pandemic and a blizzard, we went from 6/6/20 to 1/30/21 to 1/29/22 and finally landed on 1/30/22. Throughout the entire process from the very beginning, Westbury was incredible to work with. They helped us seamlessly move the dates and were always there to answer any questions or concerns we had along the way. Ian was hugely helpful from the start of our journey with Westbury and was a big part of our decision to work with this amazing venue from the very start. We had gone back to the venue before COVID to show our family the venue, and he always greeted us with kindness, excitement, and a calm and welcoming demeanor. After finally getting through multiple postponements throughout the pandemic to celebrate our Wedding day, a major Nor'easter was forecasted for the day of our Wedding on 1/29/22. We received a phone call from Jerry Scotto, strongly advising us to postpone again. Our hearts sank. We quickly inquired if there was any availability on Sunday 1/30/22 to which Jerry stated there was an afternoon spot available. With one day's notice, Jerry's candid honesty helped us through a very difficult and challenging situation and decision, especially after what we had been through. Westbury shifted our entire Wedding Day, the day we had been waiting so long to celebrate and it was more perfect, and more beautiful, than we could have ever possibly dreamed of! Jerry was always present throughout our time with Westbury, incredibly helpful, kind, caring and responsive. From the second we arrived there, we were greeted with grace, kindness, attentiveness and genuine caring and excitement. We had been working with Sandra in the weeks leading up to the Wedding and she was there with us on our Wedding Day throughout the entirety of the party. We were so, so, so lucky to have Sandra with us on our day. Her genuine compassion, kindness and true whole-hearted hospitality and care guided us through a seamless day. I felt in my heart that she truly empathized with us in what we had went through throughout the entire process, and I will never forget that feeling. She went above and beyond in every possible way, and is a true asset to this venue! Our day wouldn't have been complete without Sandra, she was supportive and helped coordinate so many aspects of our day with grace and precision. Susan was our bridal attendant. Susan's kindness, patience, attentiveness and dedication allowed us to have such a wonderful experience at Westbury Manor from start to finish. Susan helped us feel comfortable and secure. Susan graciously helped me with my dress when I needed to head up the stairs, or into the restroom, and bustled my dress up so beautifully and quickly. Susan was there for everything we needed for the duration of our time there. Susan allowed us to enjoy all of the delicious food from our cocktail hour and brought up beautiful sample platters to the bridal suite for us to enjoy. Susan made sure we enjoyed all of the delicious food throughout our Wedding, and we truly did. I am so thankful Susan was there for our Wedding Day. Our day was even more incredible because she was there to help us! The presentation of the Bride and Groom platter was absolutely stunning, which was only the start as the food was absolutely delicious. Every single item we tasted that day was perfect. The variety, quality and amount of food served at our Wedding was unbelievable. From start to finish, from cocktail hour to dessert, even the chocolate fountain was amazing! We were given a beautiful platter from the chocolate fountain to enjoy and try, everything was delicious! We were greeted with libations and platters of appetizers upon arrival, and Sandra, Susan and every single staff member at Westbury manor made sure we and every one of our guests were well fed, taken care of, happy, comfortable and never wanted for anything. The service was impeccable. Our guests are still raving about how incredible the food was, and how the entire experience was just breathtaking. The Manor made our signature drinks to perfection! The guests loved them, and so did we! They were beautiful, and so delicious! They even accommodated a special request for Justin's favorite beer! Our Wedding was originally intended to be a Saturday evening. Looking back, I am stunned at the versatility of this venue, in the daytime and the night time it is the most beautiful place to be. We felt so special there in the day, the snow on the grounds of the manor, combined with the sunlight of the day shining in through the windows made our Sunday afternoon Wedding even more special, it was absolutely beautiful. The grounds of this venue in any season are just perfect. We can attest to an absolutely beautiful canvas for a true Winter wonderland Wedding. Our photos outside on the grounds were perfect. I felt like we were in a secret garden, walking through the snow in the most beautiful setting there is. In a days' time they cleared 2 feet of snow from the grounds and the parking lot, allowing us to take beautiful pictures outside, and for our guests to arrive safely and easily. Throughout the party, the room's lighting was consistently adjusted, which actually made it feel like evening time. We felt so lucky as it felt like we had the best of both worlds, a beautiful day time afternoon party, combined with the evening feeling! It was amazing! Our guests partied, laughed, danced, ate, drank and celebrated with us at Westbury Manor until the very last possible second! The rooms for the cocktail hour were so beautifully decorated. Each room more captivating than the next. When we entered the Manor Room before our reception began, I couldn't believe my eyes. The staff at Westbury Manor decorated the space, personalized for us with the items we brought, moving and relocating these items throughout the Manor from cocktail hour to reception to allow us to enjoy them, which made us feel so special as we noticed these incredible details throughout the party. We worked with Gary for flowers at the Westbury Manor, and his talent for creating the most beautiful floral arrangements for every one of our tables, and for our bouquets and boutonnieres was absolutely incredible. The room was breathtaking. The variety in the centerpieces was so perfect, the combinations of high and low, the fresh flowers on each table gave the room such beauty. The flowers on our Wedding cake were also so perfect and beautiful, and the use of our bouquets on the tables was also a perfect touch! Gary was incredible to work with throughout the entire process, we so appreciated his honesty, guidance and recommendations, which helped our floral vision come to life! Gary was there for us too when we had to move the Wedding date due to the snow. He drove out in the snow the next morning, and hand delivered all of our flowers. He was readily available by phone, calling us to update, discuss and plan and eased our worries. He helped us feel that everything would be alright! And it was, in every possible way. Westbury even accommodated us to arrive early in order to take photos prior to the Wedding, which allowed us more time to enjoy our party! The professionalism of this venue and every possible aspect of it is unmatched. We will never forget this day for the rest of our lives. Perfect in every way. Our dream Wedding Day. Words cannot express how grateful we are to the Westbury Manor and all of the incredible staff there! Thank you SO much for everything!

+ 3

photos

Stephanie S.

Married on 01/08/2022

Absolutely Amazing

On January 8th, we held my daughter's baby shower at the Westbury Manor. It was absolutely perfect. From the initial booking stage with MARY, through the execution day of, Westbury Manor was available to help and advise through every aspect and detail of the planning process. Emails were answered promptly, phone calls were addressed immediately, and JERRY SCOTTO made it a point to include his input and influence over the course of time. He also made it a point to come into the room prior to the start of the event to make sure we were happy and everything was as promised. Of course the actual day of could not have gone off as flawlessly without the expertise of our Maitre d', PHIL who was such an integral part of our affair. He was hands on from start to finish and was a complete joy to work with. His professionalism, outgoing personality, and addressing of working staff set the tone for a stress free, fun filled day for all who attended. The food was fresh, beautifully presented, and replenished quickly. Executive CHEF TONY, you are AMAZING! A very heartfelt thank you to the other Senior Managers, GEORGE and JOAQUIM who not only stopped by to make sure set-up and break down went smoothly, but who also assisted in helping our guests carry in gifts and helped us bring everything to our cars on exit. Another thank you as well to the Corporate Director, LANA who worked with me by telephone and email as we are from out of town. Her expertise made the paperwork and drop-off a breeze. In closing, the ENTIRE staff (receptionists, hostesses, coat check, waiters/waitresses, and bartender) at The Manor was welcoming and helpful from start to finish and our guests could not stop raving about the service. Of course once again, none of this would be possible without the direct supervision and overseeing of the Westbury Manor owner, JERRY SCOTTO, who has in the past, and continues to this day, to set the bar for catering standards in the industry. My sincere thanks to ALL of you!
Are you interested?
Send a message