Reviews
4.9 out of 5 rating
Quality of service

4.9 out of 5 rating

Average response time

5 out of 5 rating

Professionalism

5 out of 5 rating

Value

4.9 out of 5 rating

Flexibility

4.9 out of 5 rating
99%
Recommended by couples
80 User photos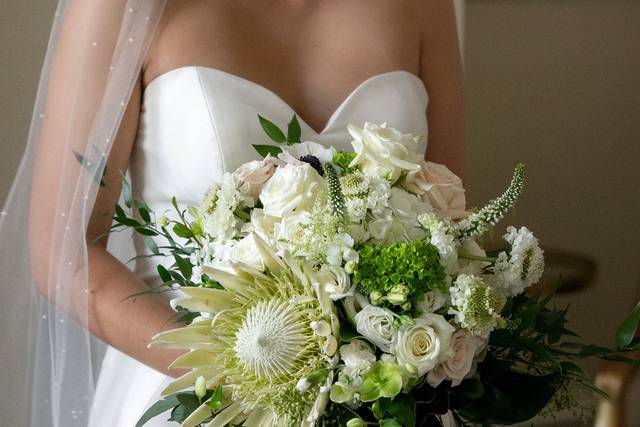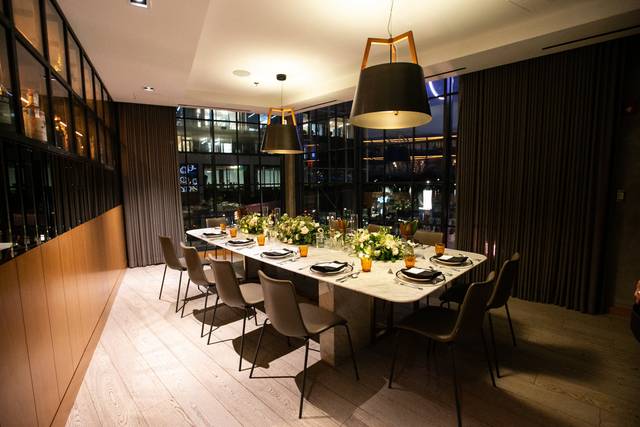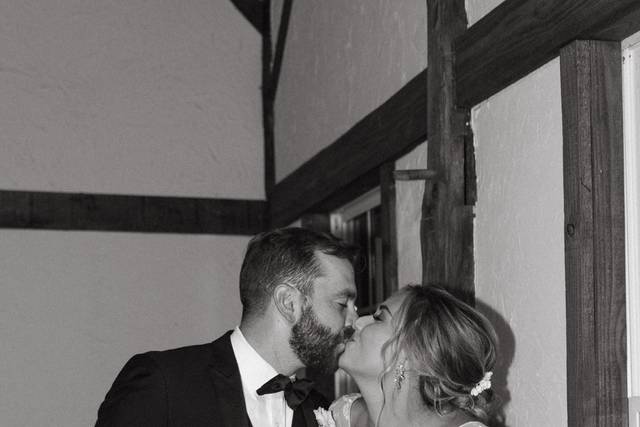 + 76

photos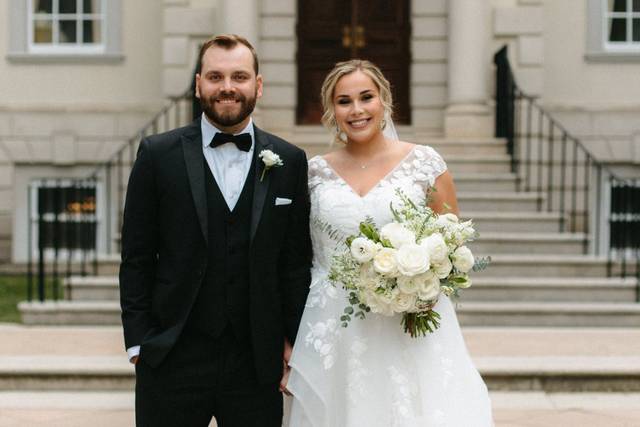 Featured

Lu Tong

Married on 06/06/2021

Fabienne is AMAZING!

We LOVED working with Fabienne. She felt like one of our family members guiding us with our wedding step by step from the beginning. While we barely knew anything about wedding planning, she helped us make our big day truly beautiful, happy, and memorable! We know Fabienne and her team did a lot of work on our big day. Even though it was super hot and humid outside, they worked incredibly hard to set up everything truly beautiful and managed the entire wedding perfectly! All of our guests enjoyed our big day and we received lots of fantastic compliments! Unmarried couples especially said they would like their wedding to be like ours! LOL!

From the beginning of the planning, Fabienne started by helping us search and book venue tours. We had tons of questions every step of the way. She is incredibly professional and patient to listen to all of our questions. She addressed all of our concerns and gave us truly great suggestions and solutions. COVID-19 started just as we were started our wedding planning. We were stressed and didn't know how to handle the schedule and each step of the process. After a lot of conversations with Fabienne, she helped us work with each vendor to make sure everything was done smoothly with no hiccups. We genuinely appreciate Fabienne's work. We cannot imagine if we didn't have her for our big day.

Fabienne, you're always an A+!!! We truly THANK YOU AND LOVE YOU!!!

Lu & Alex

Wedding Muse's reply:

Okay, so now this one made the tears come. You were so wonderful and so special and we will never forget you! It is always amazing to us how we are trusted with these special days. The best to you and Alex and all that life brings. I'll miss all of our chats:-)

Jessica A.

Getting married on 01/01/2028

Phenomenal!

As our day-of wedding coordinators, Fabienne and her crew made our wedding day truly perfect and as seamless as anything I've ever experienced. They anticipated everything in terms of setup, managing the schedule, potential snafus or complications, and everything else—and thanks to their efficient professionalism and behind-the-scenes sleight of hand, we (the bride and groom) had only to follow their lead for a perfectly executed wedding day. In the weeks leading up to the wedding, Fabienne was always on the ball, responsive and knowledgeable and well prepared, and equally importantly, always very kind and easy to work with. In short, Fabienne and her crew are absolutely top-notch and we'd hire them again in a heartbeat!

Wedding Muse's reply:

We enjoyed you guys so much. You had the perfect little plan for your wedding and trusted us to make it piece together. That is our ideal situation and it was a great party! Thank you!

Michaela S.

Married on 10/14/2023

Fabienne was all we could have asked for and more!

Fabienne helped us plan the most amazing wedding. She felt like a true friend throughout the process and we could not have done it without her. She was particularly great as a planner for our wedding in an outdoorsy venue and we appreciated all of her attention to detail. We truly love working with Fabienne!

Wedding Muse's reply:

Thank you so much for choosing us and we feel the same, you were lovely to work with. All of your decisions were geared to make sure everyone had a great time and the evening was perfect. We were so delighted to assist and wish you all of the best to come.

Are you interested?

Send a message

Whitney R.

Married on 12/03/2022

Top Notch Florist

We hired Fabienne to create the florals for our intimate wedding of 11. From beginning to end, she had a "top notch" level of professionalism, care and attention. Fabienne was knowledgeable and went above-and-beyond to bring our vision to life. She made sure that every detail was absolutely perfect. The blooms were fresh and top quality.

In fact, I loved the flowers so much I had them sent to be dried and pressed to be kept forever.

Thank you so much Fabienne! You made our dreams come true and I felt absolutely stunning holding my fabulous bouquet.

Wedding Muse's reply:

You were lovely to work with and we loved all of your ideas and excitement for your beautiful, intimate city wedding. We are so happy to have been part of it. and the best to both of you!

Shelby S.

Married on 09/24/2022

Dream team!!

Fabienne and her team were AMAZING to work with. We had no idea what we were doing and Fabienne guided us through the whole process. I trust her 100% and recommend her to all of my friends. She was extremely professional and made our wedding day completely stress free. My husband and I are so thankful for everything she did for us, she truly made our wedding stress free and perfect. We love Fabienne and her team!!

Wedding Muse's reply:

Oh, wow! Every once in a while a review makes me get just a little emotional. You two AND all of the parents AND the wedding party were all so positive and upbeat. Delightful!!! Thank you so much for trusting us and letting us do what we do. All the hugs and best wishes!

Susan J.

Married on 09/17/2022

Calm, Friendly, and Professional

We were so grateful to have Wedding Muse assisting us with the planning and coordination of our wedding! Fabienne brings a wealth of knowledge and experience in the wedding industry and can provide guidance on any situation and detail of the big day. She is great about keeping track of all the little details that would have otherwise been forgotten, and she was extremely responsive whenever we had a question or wanted advice.
On the day of our wedding, the Wedding Muse staff were a huge part of how smoothly everything flowed. They graciously took care of many minute details that would have added a lot of extra stress to our day, and handled the few last minute changes with agility.
I would not hesitate to recommend Wedding Muse wedding planning/coordination services to anyone looking for a wedding day free of unnecessary stresses. We were confident that we were in good hands through the entire process.


Wedding Muse's reply:

Susan and Bill, we also felt this way about you - gracious, calm and kind. As a consequence you had the sweetest party. Thank you so much for the opportunity and a great night at the 'office' for us.


Lydia G.

Married on 07/16/2022

Fantastic!!

Fabienne was such a valuable addition to our wedding team. As a planner, she coordinated with both us and our venue to make sure everything went smoothly on the day-of, and was wonderfully responsive, warm, and organized throughout the planning process. She also provided all of our florals, and they were absolutely stunning! We feel so lucky to have worked with Fabienne, and would absolutely recommend Wedding Muse to any future couples.

Wedding Muse's reply:

You two were fantastic! We felt very lucky to be on your event team, it was such a perfect match. Wishing you both all of the very best.

Chloe B.

Married on 03/05/2022

Fabienne is wonderful!

Fabienne and Arielle are AMAZING! I highly recommend! They are so helpful from day 1 and helped me plan my wedding out of state.

Wedding Muse's reply:

Chloe, you and your families were so great to work with and you really planned the sweetest ever wedding! Thank you so much for trusting us, especially being so far away and never meeting live before the wedding day. The extra very best to both of you!

Suzy

Married on 11/20/2021

Look no further

She really helped me create a vision. She was very timely in responses and I felt like we were always on the same page. I did not have any specific flowers in mind, she picked out beautiful flowers and greenery that matched my white and silvery blue vibe. She is very knowledgeable and is willing to coordinate the flow of the wedding day and step up if there is any issue! Look no further you found your florist!

Wedding Muse's reply:

What can I say? I love the way we initially met through your friend who was getting married, and later when it came your turn you remembered us! You had a beautiful design idea and so happy we could help with making it all come true.

Teresa

Married on 11/06/2021

"I would not change a thing." Best decision we made!

If you can, hire our wedding coordinator and florist, Fabienne Laveau, of Wedding Muse, Planning and Design + Florals! Fabienne and her team love what they do, it is so evident. When we were working with them, we felt we had their undivided attention. It seemed like our wedding was the only event they had on their calendar, they were so present with us. Our plans leading up to the wedding evolved, guided by Fabienne's invaluable experience. She always acknowledged our communications immediately and answered all of our questions in a very timely manner, given her very demanding schedule.
The actual day of the ceremony Fabienne and her team, Esther, Sean, Nicole and Whitney, just made everything happen! It was a simple as that, from the wedding ceremony, which took place in the early afternoon, to the reception in the evening. The entire day went without a hitch for all of us involved. We had a wonderful time, not a care in the world! Thank you so much Fabienne, Esther, Sean, Nicole and Whitney!
As the Mother of the Bride, I have relived and retold many stories about our daughter's marriage. It was one of the happiest weekends of our lives. The wedding ceremony was held at Dahlgren Chapel, on Georgetown Campus, and the reception was at Sequoia DC in November 2021. At the end of each retelling I close with, "I would not change a thing." I must give credit where credit is due.


Wedding Muse's reply:

Teresa, don't forget to give yourself oodles of credit, too! Not only did you make the original chemistry match between Wedding Muse and your daughter and SIL, you also offered a gentle guiding hand while valuing our expertise. Somehow you knew just what it would take and how to pull us in as part of the family team. We're forever grateful and thanks for the memories!

Elisabeth L.

Married on 11/06/2021

Fabienne became one of the family!

Just do yourself a favor and hire Fabienne and her team; they will make your wedding! I was doubly lucky, because we hired Wedding Muse to help us with planning and to do the flowers. I will admit to being pretty hands off with the flowers, I gave Fabienne a palate and aesthetic I was going for and really left it up to her. I think I felt so comfortable doing this because over the course of getting to know Fabienne, I trusted her 100% with my vision. This proved to be a great decision, and it allowed me to experience the complete wonder of walking into the venue for the first time along with my guests. The elegant simplicity of the table settings coupled with the drama of a few well-placed showstoppers, simply took my breathe away, and continues to do so as I see the pictures.
As planners, I could not have asked for more from Fabienne and her team. When I say that by the day of our wedding I did not have to think of a thing or make one decision, I am not exaggerating. Nothing we planned on didn't happen, and nothing unplanned happened (or at least I was blissfully unaware). I cannot thank them enough for our perfect day and could not more highly recommend them. Fabienne became a part of our family over the last year and I feel like the lucky one for sure to have met her!

+ 2

photos

Wedding Muse's reply:

We agree on all! In reverse, you also became family and there were no surprises for us, no hiccups or slips. There was such good communication and we were all so fortunate to work so effortlessly together. I HAVE to mention that your Mom was a fabulous team member, too. One to remember as we began our closeout to 2021!

Megan

Married on 10/23/2021

The best decision we made for our wedding!

I cannot speak highly enough about Fabienne and her team. From our first conversation with her, we knew she was the right "match" for our wedding team and vision. Throughout the process, she was always available to check in and answer questions, and guide us through the process (and provide helpful reminders of some of our to dos!). Esther was our main coordinator for the day of the wedding, and I don't know how we could have had such a perfect day without her. Everything went so smoothly, and we did not have to worry or stress about a single thing the entire time... Esther was always on hand to answer any questions, take care of any last minute items, and ensure everything stayed on time. What really stood out to me was her emotional intelligence- she handled everything so calmly and professionally, and never missed a beat. Sean was the assistant coordinator on the day of, and I remember at one point, my husband turned to me and said, "He is somehow always in the right place at the right time!" Truly, Fabienne's team was everything we could have asked for and more. I cannot recommend them enough- hiring the Wedding Muse was the best decision we could have made for our wedding!

Wedding Muse's reply:

I cannot thank you enough for being such a great and genuine couple during the planning process. It warms my heart to hear that your assigned team brought such shine to the wedding day experience. The best to you both!

Nina H.

Married on 09/18/2021

Fabienne is an angel!!

Fabienne and her staff were absolutely amazing. I hired her for florals and month of coordination and she was an absolute pleasure to work with. She was very quick to respond to all my questions throughout my year of planning for the wedding. She was always honest and upfront with me and was so helpful in thinking through the logistics of my day. Her florals were amazing! She brought my vision of my wedding come to life and it was just so perfect. To say my wedding couldn't have been as perfect as it was without her is an understatement. She truly is a kind, caring, amazing human being! Love her!

Lauren P.

Married on 08/27/2021

Perfect Flowers for a Perfect Day

We hired Fabienne (Wedding Muse) as our florist for our wedding, and we couldn't be more happy with our decision. Fabienne was an expert consultant from the very beginning, providing us with helpful advice and honest opinions. She really worked hard to create a package that perfectly fit our floral needs. The flowers were delivered to our venue (The Market at Grelen) on time, and they were gorgeous and smelled amazing! We could see Fabienne's talented touch in every arrangement, bouquet, and in the flower crown. She always responded quickly to emails or was happy to talk over the phone. Our flowers were so beautiful, we had to take them home, and we've just been marveling over all of the lovely flowers from our wedding that now adorn our home for the past week. We highly recommend Fabienne; she was a joy to work with.

Wedding Muse's reply:

You two brightened my life during our relationship that went that little extra. In that short afternoon we spent together talking wedding things, I could see the abundant love and caring you have for each other and it was reflected perfectly in your collectible vases and joyful color palette. Thanks for having us and for trusting us in the beginning when we said 'let me show you how maybe we can combine your DIY plan with a sensible professional plan'. It turned out to be a perfect match, I'd say!!! Cheers to you and Joe!

Arlette

Married on 06/20/2021

The most amazing and fabulous wedding planner on Earth!!!

We have been trying to find the right words to describe how much Fabienne did for our wedding planning, and all the effort and dedication she put in to organize and ensure our special day turned out with perfection. We still cannot find the right words but we will proceed…. We have known Fabienne since 2019 - right before Covid - and as soon as we spoke, we knew she was the right person for us. Fabienne is a true professional. She is not only very knowledgeable at  the art of planning and organizing weddings, she LOVES what she does and it shows. She is caring, very well organized, and innovative.  We inevitably canceled our wedding last year due to the circumstances of Covid-19 and, without her help, we are not sure what we could've done!  Fabienne told us not to worry and she handled all the arrangements and complications that were parts of those changes with CLASS!!! My stress level dropped tremendously !!! Fabienne made it so easy for us by suggesting a DJ (a true gentleman like she said and yes she was on point), a photographer (just as excellent) and much more. Fabienne was a real professional while contacting the venue to reschedule our wedding and all the vendors involved; she made sure my husband and I were  always included in all correspondence. Fast forward…. I was delighted on our wedding day when I saw the magnificent venue, the decorations, and THE FLOWERS (I was blown away) - the bouquet was to die for!! By the way, I did not throw away my beautiful bouquet arrangement, it was so beautiful and colorful like I wished and so amazing that I kept it for a good while! I was a true princess on my wedding day! Fabienne's organization was so smooth, classy and so beautiful that, until today, I am still so thankful because deep inside I know that if I wouldn't have met Fabienne, I am not sure our wedding would have turned out like a fairytale!! 
Fabienne, Thank you so much for your professionalism, dedication, hard work and extreme kindness !!  We will be FOREVER in touch! Love always !!!

Wedding Muse's reply:

Oh, my. I feel the love and you know it is returned! It was a fairytale no doubt and so many great people came together to make it all happen, we are so thrilled that you and your Prince Charming ( wink wink ) had your most perfect day. Cheers and yes, let's keep in touch.

Demet W.

Married on 05/07/2021

Wedding Day

Fabienne and her team were great! They helped make our big day seamless!! She was very flexible as well with calls and scheduling.

Wedding Muse's reply:

It was quite a day! We enjoyed getting to know you and assisting with your beautifully planned details and special touches. Elegant and sophisticated in every way.

Anna B.

Married on 02/10/2021

Outstanding - nailed the look for my fall wedding!

Fabienne was outstanding to work with from start to finish. I immediately appreciated her responsiveness to our accelerated timeline and multiple methods of communication (phone, email, Pinterest). I was blown away by how spot on she was to the look we were going for: from the bouquets to the big arrangements to the greenery lining the fireplace. She was willing to work with our budget and pulled together a fantastic vision. We didn't meet until the day of the wedding which required me to let go a bit, but WOW was it worth it!

Wedding Muse's reply:

Oh, Anna you are the sweetest! We loved working with you and wishing you all the best! Great teamwork for you to give us your ideas and then let us sort out the right designs within your esthetic and budget - win win!

Pam M.

Married on 01/10/2021

Flowers provided the POP for our wedding

Thank you so much for the AMAZING flowers for our big day. As the day becomes a memory, the images that come to mind are of a beautiful sunny day adorned with seasonal and stately floral arrangements that complemented the style of our wedding just perfectly. This didn't happen by accident. Fabienne worked closely with me to ensure that the arrangements fit my personal style and the vision of the event.

Ashley L.

Married on 01/05/2021

Great experience!

Fabienne was an exceptional wedding planner. She was always available to address any concerns that I had as a bride. She was great with listening to everyone's wants and needs, while always keeping my interests in the forefront of the wedding planning process. I am glad that I had the opportunity to work with Fabienne and her team, and would recommend Wedding Muse to anyone. Her day-of team was also Fantastic! There wasn't a request to big or too small that they couldn't address in a heartbeat.

+ 2

photos

Wedding Muse's reply:

We had a lot of fun with this wedding, the venue, the other vendors and getting to know your family so well. Special mentions to the father of the bride for doing the inquiry and hiring process all on his own and the mother of the bride taking over after he gave his full seal of approval. This all meant so much to us, getting to work so closely as a team with both the parents and the couple. What a family, what friends we made.

Geraldine

Married on 11/21/2020

Just great

If you are looking for a wedding coordinator and florist, look no further. Fabienne and her team were simply the best. I was supposed to get married in April 2020, but due to COVID-19 had to postpone. After uninviting a significant number of guests, I downsized my wedding to 62 people on November 21. A week before the wedding, the governor of Virginia issued new regulations prohibiting gatherings of more the 25 people. Fabienne was with me in every one of these changes, guiding me and supporting me. I did get married on November 21, and Fabienne did a PHENOMENAL job with the flowers and the coordination. In the midst of all of these issues, Fabienne made my dream come true. Hiring her was the best decision of all my wedding planning. Thanks so much, Fabienne. We owe you so much.

Wedding Muse's reply:

It was so easy to be your support team. Every step was a chance to make sure you had as much of your dream as possible. Those DC rooftop views, the vendor team, the kindness of you and your guests, the music, the love, the food - perfection! Best of everything to you and special gratitude for making your vendors feel so appreciated.

Dorian R.

Married on 11/07/2020

Fabienne is AMAZING!!!!!

I had a small flower budget and had little to no idea what I wanted. I sent Fabienne ONE pinterest photo of a bridal bouquet that I loved and that was it. She literally crafted the most INCREDIBLE floral display I have ever seen. There was a wedding tour going on at the venue while they were setting up, and they said they had to have the florists name.
Not only is she soo amazingly talented, her proactive communication went above and beyond. Getting married in the time of COVID is odd, but Fabienne emailed me regularly to check in, see how I was doing, ask how my dogs were (so she got an A+, obvi).

If my venue hadn't included a wedding coordinator, I would have asked Fabienne and team to help with EVERYTHING!

Wedding Muse's reply:

Thank you so much! It was truly teamwork that got us all through the COVID era of weddings this past year. We were super happy to be on board as your floral designers, you were in great hands with the coordination that the venue offers and we got to do the easy, fun stuff:-).

Maureen H.

Married on 10/24/2020

Fantastic Coordination and Flowers!!

Planning a wedding during COVID sure wasn't easy, especially when you had to change the venue (site unseen), cut the guest list, and work with the vendors on a new location. Cue Fabienne. She was everything I could have asked for in a planner and more. She knew the venue so well, she was incredibly communicative and responsive, and she worked with the other vendors well. The day of, there were some minor setbacks, but Fabienne did a fantastic job making sure we got back on schedule and resolving the situations. I was able to fully enjoy my day. Not to mention the flowers were beautiful. She did such an incredible job, and I highly recommend her services!!

Wedding Muse's reply:

Oh, my goodness! What are nice review and very appreciated! We enjoyed working with you and all of the ups and downs of planning these days, did not keep it from being a lovely wedding to remember.

Viki L.

Married on 10/10/2020

Extremely Helpful and Responsive

Fabienne was extremely helpful and responsive from the day that we booked with her. Even though we just booked for day of services she sent us emails to check up on our wedding planning process and to see in we needed help navigating wedding planning in a COVID world. It was so nice having someone check in to make sure we were doing alright with the wedding planning. Fabienne and Sarah made sure things ran smoothly and safely during our rehearsal and wedding. We're so thankful for their help, I new I could trust them to run everything and we could enjoy our wedding.

Wedding Muse's reply:

Thank you so much for your kind review. You planned the perfect wedding and we were very appreciative of your attention to COVID concerns, while still having a festive night to remember! The desserts!!! The beautiful gift baskets!!! The wine!!! Thank you, thank you, thank you for making us feel like family!

Alicia V.

Married on 10/03/2020

Easy and Stressless

Fabienne was extremely helpful helping my husband and I through the process of getting our wedding plans in order. She was truly knowledgeable and helped us think of a plethora of things to make our day run smoothly. We are so happy we chose wedding muse to handle our day of coordination. She was quite easy going and worked with us at our level. Boy, did we have a laid-back wedding, and she was so flexible and understanding to our crazy way of doing things. She took our chicken scratch directions and piles of junk and turned it into a magical wedding with class!!! I have no complaints at all, and we will recommend her to everyone we know!

Wedding Muse's reply:

Aww, that is the sweetest! Heehee, the chicken scratch and piles - there 'may' or may not be a little truth to that part:-) In the end, everyone pitched in and together we made it happen. It was indeed one of the most magical, the ending with the bonfire, the bluegrass tunes and everyone sitting around by the beautiful moonlight - awesome and you deserve more credit than you are giving yourself for creating such a perfect atmosphere full of genuine love. Thank you for having us be a part of it!

Brooke Y.

Married on 09/19/2020

Expert coordinator & inspired florist

BLUF: Fabienne is an industry pro, a fierce advocate, a talented creative, and a kind person with integrity. Hire her and rest assured that you made an excellent choice.

Fabienne was everything we wanted and everything we had no idea that we needed. In a setting where COVID-19 changed many aspects of our wedding plans and her own workflow, Fabienne remained a constant, assuring presence. She made us feel like no detail was too small to be addressed and no question was irrelevant. Even with her having to reschedule many of her clients due to the pandemic, we never felt lost in the mix.

The wedding industry can be also overwhelming and opaque sometimes. Fabienne asked us questions about how we imagined our ideal wedding day and then helped us keep focus – and out of the rabbit holes of Instagram and Pinterest. Her network of other wedding professionals is extensive, and we took advantage. She also suggested helpful ways for us to save money and guided us as we tried to understand our wedding contracts.

Even though we postponed our larger celebration until 2021, Fabienne advised us on our micro-wedding and provided vibrant, luscious florals that elevated the whole setting. Her arbor adorned with florals made a gorgeous focal point for the ceremony. With the flowers she selected for my hair and bridal bouquet, I literally could not imagine feeling more beautiful.

We had a magical wedding day with our families and are looking forward to revisiting those memories for years to come. Fabienne worked tirelessly to make that vision a reality and she will always be in our fond memories, too. THANK YOU, Fabienne, to you and your team! We can't wait to see you next year.

Wedding Muse's reply:

Wow, tears! We try so hard to do all that we can during this time that is challenging for all. It is lovely to be so appreciated and acknowledged for that, by couples who are facing their own various challenges. We also look forward to next year's celebration with you and it will be here before we know it!
Are you interested?
Send a message