Reviews
5.0 out of 5 rating
Quality of service

4.9 out of 5 rating

Average response time

5 out of 5 rating

Professionalism

5 out of 5 rating

Value

4.9 out of 5 rating

Flexibility

5 out of 5 rating
99%
Recommended by couples
40 User photos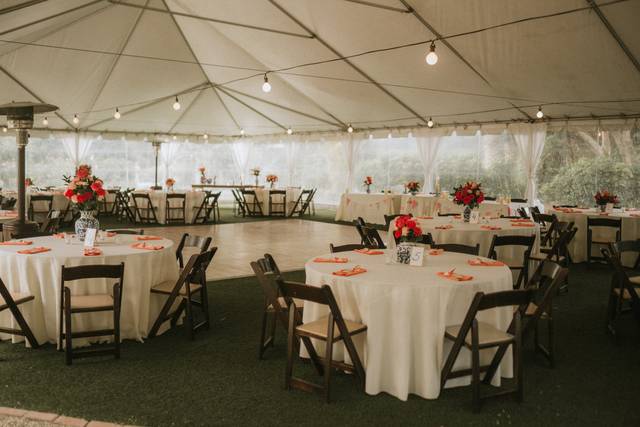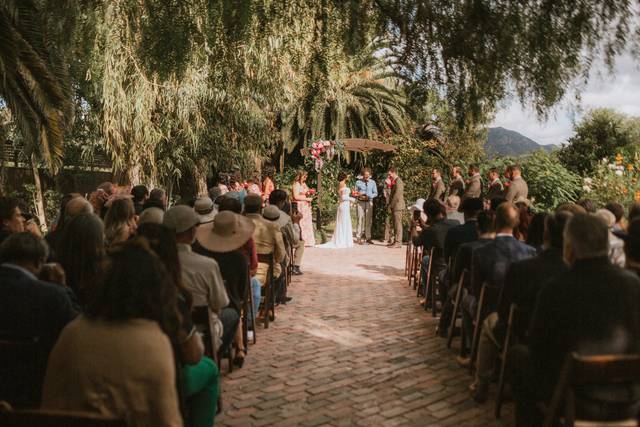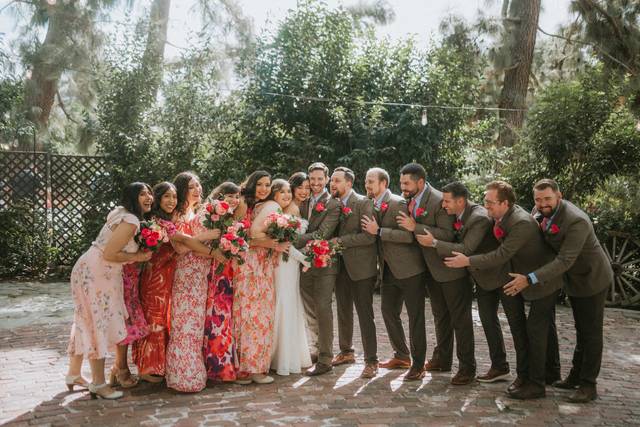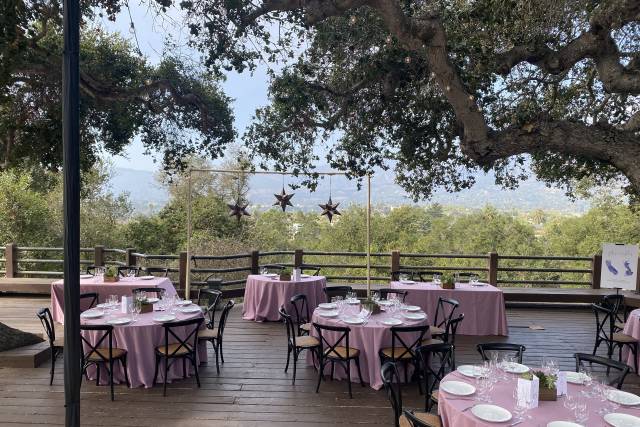 + 36

photos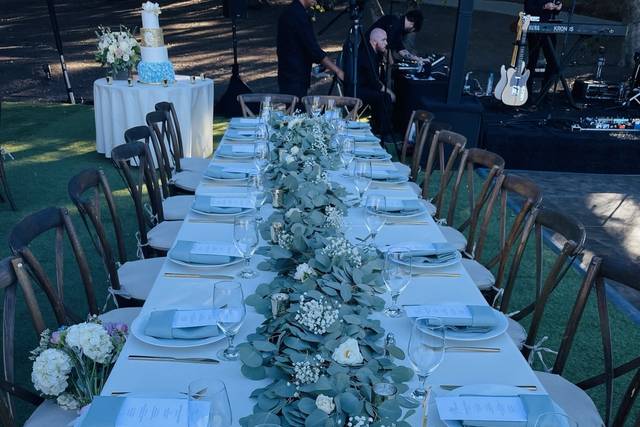 Valerie Z.

Married on 11/03/2023

Best Coordinator Ever!

Cat is amazing! She assisted me from time to time when needed and a month before our wedding she went into full coordinator mode. Her timeline for our wedding was very detailed and thorough. As she said her OCD kicked in but I was so happy it did! The day of our wedding was absolutely amazing and Cat was there every moment to make sure we stayed on track. We had a couple of minor changes and she made sure everything still went smoothly. Thanks again for making our day perfect!

Kristen D.

Married on 10/14/2023

Choose Cat and her team--you can't go wrong!

Cat provided Day Of (really Month-of) coordination services for my wedding in Santa Barbara last month, and she and her team did such a wonderful job! Cat was always available for questions for the entire year leading up to the wedding as I was planning, and during the month of the wedding, she was on it! She was in constant contact with me and coordinated all the vendors and the venue to make sure everything was exactly the way my husband and I wanted. Cat was booked on the actual day of my wedding, so she sent members of her team Lindsay and Lindee to handle everything, and they also did an amazing job! They were so responsive and made sure every little detail was in place. I kept saying after the wedding that I was amazed literally nothing went wrong--and I think that's in large part thanks to Cat and her team! I can't recommend them enough!

Megan R.

Married on 10/14/2023

Cat Crenshaw: Wedding Wizard!

Cat Crenshaw was an absolute gem as our wedding coordinator. Her attention to detail, calm demeanor in handling challenges, and genuine passion for her work made our special day seamless and unforgettable. From personalized touches to expert guidance, Cat's creativity and professionalism shone through, turning our vision into a reality. We wholeheartedly recommend her to any couple looking for a dedicated and talented wedding coordinator.

Are you interested?

Send a message

Natalie L.

Married on 09/30/2023

Cat is the Greatest

I had 2 years to plan my wedding while living out of state, so I thought I had everything under control. In the final two weeks leading up, I had family shenanigans, a forecast of rain and thunderstorms, and our photobooth vendor cancelled DURING our wedding to say they weren't coming. You think all that scared Cat? No way! She has a plan for everything! My husband and I agree wholeheartedly that the reason our wedding ran so smoothly and stress-free was all because of Cat's coordinating. She wrote a comprehensive timeline, thought of all the questions for my vendors I never thought to ask, and remained super supportive/flexible with my family drama. She will smile and reassure you that everything will be okay - and it will be amazing! A wedding coordinator is the single most important person at your wedding you never knew you needed.

Annabelle C.

Married on 07/29/2023

Cat helped bring our vision to life!

Cat was wonderful! We are so glad we chose her as our wedding coordinator! She communicated promptly and thoroughly throughout the process and was so helpful in answering all of our questions leading up to the wedding. She ensured our day ran smoothly and we thought it was perfect! Professionalism, great communication, organization, attention to detail, and all the above. Thank you, Cat, for being part of and leading our vendor team for our wedding!

Stefanie

Married on 10/28/2022

Cat the Great

We needed a planner on a short amount of time and luckily Cat was available for us. Cat was awesome to work with, she was very easy going and answered all our questions. Very helpful with our vendors and getting any documentations needed for our venue. The day of the wedding my husband and I were very at ease and no stress knowing that Cat and her team were taking care of everything. Our timeline ran very smooth and on time and they had a great handle in making sure that we the bride and groom were taken care of and as well that our families were taken care of. Great experience working with Cat and her team. Cat you are awesome!

Amy D.

Married on 10/07/2022

Incredible coordinator!!!

Cat was an absolutely amazing coordinator!! She helped us reschedule twice and made sure our Santa Barbara wedding was fantastic and everything we wanted! We had to plan our wedding from abroad and couldn't have done it without her. She was so communicative with us and all of our vendors. We would highly, highly recommend her!!

Aaron F.

Married on 09/30/2022

Stellar. Absolutely stellar.

After our wedding, and I say this with all humility, people told us that it was the best wedding they had ever been to. We had so many moving parts -- a mariachi, a live band, a DJ, outdoor games, a caricature artist -- at one point there might have been an elephant, it's all a blur -- but the night ran perfectly on time and with absolute ease. And it had nothing to do with my wife and I. It was all due to Cat. If it had been up to my wife and I to run the show, someone's hair would have spontaneously caught on fire. We had an absolute train wreck brewing and Cat made it so that every detail, every moment was captured. The one thing we told every person that came up to us after the wedding, sweaty and blushing and gushing, that it was Cat, all Cat.

Andi C.

Married on 09/16/2022

Thank you Cat!

Cat was our month of coordinator for our wedding. I am so grateful to have had her helping me well beyond the month before the wedding. She answered all of my questions leading up to the day immediately and with so much kindness. I am so grateful for her organization and thorough work. She provided such a calming presence on our wedding day and rehearsal.
The wedding went so incredibly smoothly and we have Cat to credit for that!


Maddie B.

Married on 09/03/2022

Don't Look Any Further!!

Cat was the most amazing day of coordinator we could've ever asked for! She answered all my questions prior to the day of our wedding, made an extremely detailed timeline for our wedding day, reached out to all our vendors, and made our day run flawlessly. If you're looking for the best wedding planner, don't look any further!

Racquel A.

Married on 07/09/2022

Amazing!!!!

I was required by my venue to have a wedding planner and thought I can totally do this on my own. Then we found Cat and I had complete faith and trust in her. She relieved a ton of stress and had great ideas and was absolutely a joy to work with. Everything tuned out better than expected ❤️ Thank you Cat for everything you did and for being amazing! We love you!!!!

Madeline S.

Married on 05/21/2022

Amazing Wedding!

We had an amazing wedding thanks to Cat and her team! We hired her for the "month of" package about 1.5 years before our wedding! From early on to the day of the wedding, she was timely in her responses, assisted with suggestions/advice, organized, and helped us execute the wedding of our dreams. Everything was flawless - usually people say not everything will go according to plan when it comes to weddings, but it did for us thanks to Cat (even if something did go wrong… my hubby and I didn't notice at all!)! All the guests had a great time! We had many small details/items and she took care of it all on wedding day! If you're looking for someone detail oriented and trustworthy, Cat Crenshaw is the way to go!

Teresa

Married on 04/30/2022

Highly Recommend Cat Crenshaw Events!!

Cat Crenshaw and her team are absolutely amazing!! From the moment I first spoke to Cat on the phone to get to know her I knew she was the person I wanted to help me plan my wedding. Cat is positive, creative, approachable, caring and fun! She helped me plan two dream wedding days. One intimate church wedding and one grand ranch wedding!! My husband and parents also loved working with Cat, we feel like she is part of our family now! Cat goes above and beyond for her clients, we are forever grateful for everything she did for us!

+ 4

photos

Kristen L.

Married on 04/23/2022

Perfectly executed

Cat is a great coordinator! From the moment we had a preliminary call you can tell she is on it! Throughout the entire planning process she was extremely communicative and responsive, which is so appreciated! She executed the most beautiful wedding of our dreams with absolutely no hiccups, at least that we know of...which is telling as she made sure our experience was stress free! She has a great personality and a get-it-done attitude, we cannot be more happy to have had the chance to work with Cat! 10/10 will use her for any future coordinating events and HIGHLY recommend for your future wedding.


Lindsay T.

Married on 03/07/2022

Cat was a joy to work with and helped make our day magical!

Hiring Cat Crenshaw Events was one of the best decisions we made leading up to our wedding. From our first email inquiry to the follow-up after the event, Cat was responsive and helpful and never made us feel like a bother. She asked questions at the venue we never thought to ask and she achieved everything we hoped for in our little backyard wedding in Santa Barbara. We loved working with her and would recommend her highly! Our only regret is we don't have another event to work with her on.

Lacy A.

Married on 11/27/2021

I would definitely recommend Cat!

I booked Cat for the month of coordination initially in 2020 for my wedding, covid hit and we cancelled our wedding and didn't have a plan. Cat kept up with all of our plan changes first we told her we wouldn't need her anymore and then fast forward a year later we decided to plan a new venue within a month and I asked her if she might be still available and she was! So we were so happy she was always emailing to make sure everything was okay and she was on top of everything. She really helped out a lot and just a pleasure to be around on my big day! She made everything go so smooth. She set up sooo much of my personal decor items. Nothing went wrong on our wedding day and Cat was a big part of that. Thank you Cat!

+ 2

photos

Sharon M.

Married on 11/22/2021

Highly recommend Cat Crenshaw and her team!

Cat and her team were a joy to work with. Throughout the planning of the wedding, and the wedding day itself, they were professional, flexible, available, and easy to work. As mom of the bride, they were my right hand in ensuring that the wedding matched the desires of our daughter and her now husband. I Highly recommend Cat's services.

Julie M.

Married on 11/13/2021

Cat is Great

Cat and her team did an excellent job making sure our day was perfect, and it was!! We could not have asked for a more perfect day and CAT did an amazing job making sure every little detail was perfect.

Piper M.

Married on 11/06/2021

Great Experience!

Cat helped me bring my dream wedding to life! She was able to recommend amazing local vendors and she knew the ins and outs of our venue. Cat was incredibly responsive to emails/texts throughout the planning process. I would work with her again in a heartbeat!

Diana L.

Married on 10/16/2021

Amazing best planner around

CAT WAS THE BEST! Punctual and on task. Always full of creative ideas. By my side for support. Overall was amazing and fabulous. Made my day stress free and would definitely use again

Hunter

Married on 10/09/2021

Totally Worth it!

Cat was very helpful and wonderful on our special day! She made sure everything went flawlessly so my husband and I could soak up and enjoy every minute! Thank you, Cat!

Brielle M.

Married on 09/05/2021

Saved the Day!

Our wedding was beautiful but we had a near disaster at the very beginning when one of the groomsmen's tux bag did not have his shirt! But i barely even had time to worry cause Cat and her team ran and found a new shirt for him within 30 minutes! They did amazing and it all was perfect!

Brock P.

Married on 08/07/2021

We'd be Lost Without Cat

Where do I even begin? Saying Cat was integral to our wedding doesn't even begin to cover how helpful and necessary and fabulous she was. Like many other couples our wedding was postponed because of covid. Cat worked with us seamlessly and with an amazing attitude through the entire process. And that included THREE wedding dates, TWO venues, TWO caterer swaps, a last minute DJ switch and a very difficult transportation vendor. And that's not to mention all the crazy we threw at her on top of it. I had a very particular vision for our wedding involving three aisles during the ceremony, a homemade wedding cake, an extra wedding party photoshoot and a pool party reception. Cat handled all of it with poise and expertly helped me manage all the anxiety that came with planning our special day. I can't imagine having done it without her. We felt so much more at ease and such an amazing time knowing Cat was handling everything. 10/10 would recommend.

Shannon

Married on 07/19/2021

Cat Crenshaw is the best wedding planner!!!

Cat Crenshaw is the ABSOLUTE BEST! She came through like no other. Helped me with anything Me or my husband needed for our wedding. She is calm and trustworthy. She definitely made our dreams come true with planning and coordinating our wedding. So grateful & glad she was a huge part of our wedding ❤️

Jenn C.

Married on 07/15/2021

Stop looking & hire Cat!!

When we first started our wedding planning I really didn't think we would need an event coordinator but boy am I glad we hired Cat!! From the first time we met her my husband & I left that first meeting thinking "I feel like I've known her forever" she is so warm & welcoming. Cat was very well prepared & organized, she had printed our schedules as well as emailed them, did the walk through with us, took decor & little stuff like guest book in advance so her & her team could set up the day of. Everyone always tells you how stressful something was & I can honestly say our wedding day… I didn't stress AT ALL. Everything was taken care of & if I needed anything or had any questions Cat was right there to help me figure it out. She even got the wedding party food & drinks!! Cat & her team made our wedding go on without a hitch & we couldn't be happier we hired her! Worth EVERY SINGLE PENNY. She's available to help you every step of the way with any little questions you may have from finding a seamstress to transportation to communicating with the rest of your vendors to make sure everyone is on the same page.
Are you interested?
Send a message