81 Reviews
Recommended by 98% of couples
Quality of service

4.9 out of 5 rating

Average response time

4.9 out of 5 rating

Professionalism

4.9 out of 5 rating

Value

4.9 out of 5 rating

Flexibility

4.9 out of 5 rating
13 User photos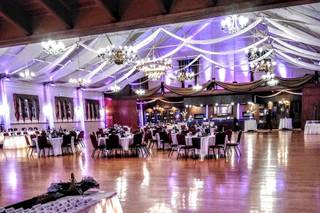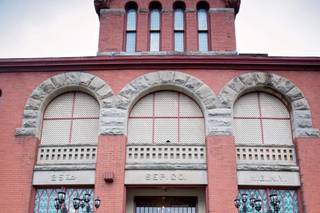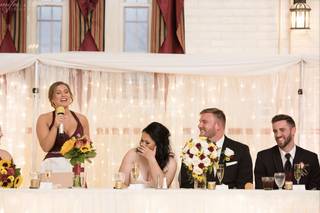 + 9

photos
Angela

Married on 08/15/2020

Relieved & Ecstatic

The Tonawanda Castle is truly an all in one stop, on our approaching big day. With a detailed tour of every square inch, along with a sit down discussion of budget and options available, we ended up booking the same day!

Brandi

Married on 01/04/2020

Amazing experience and service

My husband and I did a ceremony for our 15 year anniversary, I've planned a lot of events including my actual wedding, The level of service here was top notch. Nothing can compare to how much the staff cared.

Taylor W.

Married on 10/05/2019

Dream Location

If you are in the Buffalo, NY area and are looking for a venue I HIGHLY suggest the Tonawanda Castle. It is a beautiful, historical building. We had our ceremony and reception there and continue to get compliments about it. It is spacious and there is a lot of room to relax as well. They do their own catering and the food is AMAZING. Kelli, our wedding coordinator was a savior and so experienced.

Are you interested?

Send a message

Karen

Married on 11/10/2018

The Tonawanda Castle made our day a dream come true

The Tonawanda Castle couldn't have been a better fit for us. From the day we toured the venue to day we picked up all of our items after the wedding, the staff could not have been any more helpful or supportive, The staff was incredible! Any question, no matter how many I had, was answered in a immediate fashion. Lindsay, Teena, Kelli and Rich make an amazing team as well as the entire staff. We had numerous guest reach out to us after our wedding to compliment us on the venue with the most wonderful comments about the staff. Our guests were impressed with the attentiveness of the wait staff and the quality of the entire meal and drinks. From the time our guests walked in the front door for our ceremony, they were welcomed with a drink, then enjoyed an amazing cocktail hour with great appetizers then were welcomed into the ballroom. The staff was so accommodating to our guests. Food was out of this world and the attention to detail the staff provided was outstanding. Our guests also complimented how "neat" it was to be able to explore all the rooms of The Castle, Not only did our guest have a fantastic dining experience (we received compliments such as "better meal they have ever had at a wedding") but a reception venue full of history. The Tonawanda Castle far exceeded our expectations (We have very high expectations by the way!)
The Tonawanda Castle provided us the best back drop for all our wedding photographs and video as well. The building is so rich in history, architecture and has so many little details that really made all of our memories in pictures and video make you just say WOW! The Tonawanda Castle literally made our Fairy Tail come true! Thank you Lindsay, Teena, Rich, Kelli and the entire staff for the best day of our lives!

Courtney C.

Married on 10/05/2018

Food and staff are AMAZING

We worked with Teena and Rich and I cannot day enough good things about them. Firstly, the food was amazing. Very accommodating to food allergies!!! You cannot beat the quality of the food! Teena is amazing. Always willing to answer any questions and suggest things! The decor was breath taking. We used the castle for both ceremony and reception and it was beautiful.

+ 2

photos

The Tonawanda Castle's reply:

Hi Courtney,
Thank you for sharing such beautiful photos from your special day. It was a pleasure working with you! Thank you for allowing us to be a part of this wonderful time in you life!
Sincerely,
Tonawanda Castle Staff

Shannon

Married on 08/08/2018

My daughter and now son-in-law chose Tonawanda Castle for their wedding ceremony and reception. WOW! Amazing venue! I can't thank everyone at the Tonawanda Castle enough, especially Lindsey and Teena. As the mother of the bride and organizer of the wedding, they worked with me and my family through it all. Weddings are a lot of work and stress, but the Castle took care of everything, down to the smallest detail. I literately dropped off the center pieces and decorations for the reception and they set everything up perfectly. They allowed me to hang a garland from their archway in the ceremony room without a problem. They offered to put it up for me,but I'm a little O.C.D. with stuff and wanted to do it. Areas were clean. Food was epic! All the guests commented on the freshness and originality of the Hors d'œuvres. The cocktails and drinks were NOT watered down at all. I have been to other weddings where it tasted like they watered the liquor down. Not at the castle. Guests commented on the great drinks the bar tenders were serving. I received nothing but compliments from the wedding guests about the service, food and uniqueness of the Tonawanda Castle. The staff at the castle worked with the DJ and photographer to keep the timeline moving flawlessly. My daughter and son-in-law did not do a dry run rehearsal the day before the wedding, so it was chaotic before everyone walked down the aisle UNTIL Teena organized everyone and got the job done without a problem. So grateful for Teena. The staff at the Castle treated us as if we were family, went over and beyond what would ever be expected at a venue. They made the night magical. Even lite the sparklers at end of the night
Wedding guests came from LA, Florida, NYC, Washington DC, PA and other parts of NY and Canada. They all said it was worth the trip to see such a beautiful wedding in such a beautiful setting.
THANK YOU to everyone at Tonawanda Castle.
You made my daughters special day perfect!
Shannon Schultz

Vanessa

Married on 05/05/2018

Our wedding couldn't have been more perfect! Rich went out of his way to make sure our food was just what we wanted. The decor was just the way I dreamed. Wait staff were speedy and very polite. Plenty of space to get ready on site. I wouldn't have changed a single thing. Photos came out amazing, You won't be disappointed.

The Tonawanda Castle's reply:

Hi Vanessa,
Thank you for sharing such beautiful photos from your special day. We are so happy that everything just as you had imagined! Thank you for allowing us to be a part of this wonderful time in you life!
Sincerely, Tonawanda Castle Staff


Courtney

Married on 05/04/2018

We just had our wedding at the Castle last night and oh my goodness it was amazing. We fell in love with the Castle on our first visit and throughout the whole process it was so stress free. The staff work so well together from Lindsay getting us started well the initial logistics, to Rich taking our menu and preparing the most amazing meal that everyone raved about, to Teena who not only helped us plan the details of the day, but also did what seemed like every job there was to do one point or another and really made sure the evening was perfect, we could not have asked for a better experience. I also have to mention the rest of the staff that worked the wedding, they were absolutely amazing, especially Kelli who was taking care of us during the reception. If you are thinking of having a wedding or any event here, do it. It's a gorgeous space, the staff is incredible and the food is amazing. They will do everything in their power to make sure you have an excellent experience and your event goes off without a hitch.

The Tonawanda Castle's reply:

Hi Courtney,

Thank you for the beautiful review! We can not thank you enough for allowing us to be a party of your special day.

Sincerely,
Tonawanda Castle Staff

Alicia

Married on 04/28/2018

I would recommend the Tonawanda Castle to anyone! From the first time my husband and I visited the castle and met with the team there, we knew that was where we wanted to have our wedding. The team was great to work with - responsive, helpful, and definitely experts in their industry. I knew that all I had to do was tell them how I wanted things and that they'd take it from there. On the day of, it looked better than I could've even imagined. The day before the wedding, I was having an issue with one of my vendors. They could tell that it was really stressing me out, and they had a relationship with the vendor. They were kind enough to get on the phone and straighten it out for me, which wasn't something they had to do, but they did. The food was amazing - I still have people tell me how great the food was. Rich is a chef and lets you come up with your own menu. He literally told us "whatever you want, I will make it." We had no limits in terms of menu which was really awesome. You also get the entire castle to yourself on the day of your wedding which was convenient and nice not to have everyone crammed into one of our parent's houses or a hotel room getting ready. Myself and the bridesmaid had an entire floor, and the groom and groomsmen also had their own floor. Both floors are huge.There was 12 of us in the bridal suite at one point and we still had a ton of room and didn't feel crammed together. The Castle itself is beautiful and I would recommend it to anyone thinking about having their wedding there.

The Tonawanda Castle's reply:

Hi Alicia,

Thank you for the great review! We are thrilled everything came together to beautifully for your special day - you deserved it! We greatly appreciate you allowing us to host such a special event for you and hope to work with you again in he future!

Sincerely,
Tonawanda Castle Staff

Erin

Married on 04/21/2018

We chose the Tonawanda Castle for catering after looking at reviews, and were not disappointed with our choice. Rich was very flexible with the menu, and he created some really interesting and delicious stations for our guests at the Botanical Gardens. The food was amazing! Teena was our coordinator for catering, and she was always prompt and professional with her replies - she made it a stress-free evening!

The Tonawanda Castle's reply:

Hi Erin,

Thank you so much for allowing us to cater your beautiful wedding at the Botanical Gardens! We are glad everyone enjoyed the food! It was a pleasure working with you and hope to be able to work with you again in he future.

Sincerely,
Tonawanda Castle Staff

Jaci

Married on 04/14/2018

We had our wedding on April 14th, 2018- the night we had the surprise snow/ice storm! I have to say that choosing Tonawanda Castle was the absolute best decision we made for our wedding. Firstly, the staff are all amazing. Lindsay was so great through the entire process- whenever I had questions she would always get back to me quickly and had all the information I was asking about. Rich is so passionate about food and he made a completely custom brunch (for dinner) menu for us that was absolutely amazing. Teena is a great event coordinator and everything was set up even better than I could have ever pictured it. The service staff that took care of us and brought us food and drinks all evening were great too. I did not have to worry/stress over anything the day of. Everything went wonderfully, despite the surprise April storm. I would 10000% recommend the Castle. The staff are pros and can help make your dream wedding come true.

The Tonawanda Castle's reply:

Hi Jaci,

We can not thank you enough for taking the time to write such a nice review. We greatly appreciate the opportunity to work with you and host such a beautiful event for your special day!

Sincerely,
Tonawanda Castle Staff

Jan

Married on 09/22/2017

Amazing wedding reception at this enchanting location! It certainly lives up to its name!
The food was amazing! So many people told us how good it was. Rich and his staff went above and beyond. The staff decorated the tables as explained and the ballroom was huge. There was room for so many on the dance floor! We cannot thank you enough for being everything our daughter ever dreamed of for her special day.

Jillian

Married on 09/22/2017

The venue is absolutely beautiful with the large windows, high ceilings, chandeliers, and hard wood floors. Moreover, the staff made planning our wedding reception seamless. Rich met with us personally to customize our menu - and the guests ended up raving about the food. Lindsay met with me several times in advance to plan out the other details. Both Rich and Lindsay were professional and helpful in every sense. The staff set up our decorations, including centerpieces, ahead of time for us. We just had to drop everything off and show them how we wanted the room arranged. It came together beautifully! The staff also boxed everything up for us afterwards. They went above and beyond to make our wedding reception a remarkable and unforgettable experience for us and our guests.

Kimberly

Married on 07/30/2017

I cannot say enough about how grateful I am that I chose this venue as both my wedding and reception venue. I worked very closely with Rich and Tena who both were absolutely amazing every step of the way. Rich, the chef, customized the food to exactly what we wanted and the food was magnificent. Every one even came up to me during and after the reception and said it was probably some of the best food they ever had. The day of wasn't even as stressful as some brides say it is because tonawanda Castle has staff to basically bring your day to life, so they do all of the setting up for you. The only thing you have to worry about on the day is getting yourself ready and that's it. It's spacious but not too spacious either and it just looked so beautiful. Everything was so organized and so many people said it was the best wedding they had ever been involved with. The staff there is so great and made the process pretty painless and as stress free as possible.

Carol

Married on 05/07/2017

Our daughter's wedding was fabulous, absolutely beautiful. Everything was done with perfection.the staff 5 stars to you. Rich our guests were raving about the food was it delicious and a request for Rich to have a food truck. I'm craving for your food! it's so good. The team is very professional and you can tell they love what they do. That in it's self made my daughter's day a dream come true. You're the best. Thank you so much.

Shanon

Married on 04/28/2017

I cannot say enough good things about the Tonawanda Castle and its staff. I just had my wedding there on Friday April 28, 2017. It was absolutely perfect! It was my first choice, and the perfect choice. The food was extraordinary, and everything went off without a hitch the day of. As far as preparations, I barely had to lift a finger. Jamie, Lindsay, Rich, and everyone else(I'm sorry if I am forgetting any names) took great care of us to customize my absolute dream wedding. Thank you, thank you, thank you!!!

Lisa

Married on 01/06/2017

Just celebrated my dsughters wedding last night. Everything was beautiful and exactly as she dreamed of. Thank you Rich Lindsay Jamie and staff for an amazing day. Beautiful venue deliscious food!!!

Elizabeth

Married on 11/26/2016

From the day we met with Jamie, my husband knew this was the place. The staff was amazing and truly made this our day. Rich worked with us to create a food menu and he knocked it out of the ball park. The day of and after the wedding Lindsay was extremely kind and patient. I honestly can't even say enough about how fabulous this venue and it's staff is. If your considering this venue just book it, it will be the best choice you can make!

The food was amazing and we come from a family of professional cooks and business owners so the bar was set high! We had them also make our "cake" we choose tiramisu and Rich put a lot of effort into giving us a tasting and making it exactly the way we wanted it. We choose to do a buffet service for our 300+ guests and the food was better than when we did our tasting!
I can't honestly say enough how happy and thankful I am for them. They made the night a fun party that I will never forget!

Rich and his team are great! Our venue gave us a list of specific caterers and their price was the best by far. We had a trial meal and he sat with us to create our perfect meal. The food was phenomenal and our guests raved about it. For sure the best meal I've had. The team is very professional and willing to work with everyone involved. I highly recommend them for catering jobs.

Tonishea

Married on 09/25/2016

Jamie, lyndsay are wonderful women to work with, they think of everything you might overlook. Rich is an amazing chef, our food was fantastic. I had guests messaging me about how great it was and if I knew if he would sell them his raspberey vinaigrette dressing to the in a bottle. Between the location, the nostalgia, the girls and the amazing chef & his team they deserve more than 5 stars!!!!!

Darleen

Married on 09/17/2016

Our daughter and son in law had their wedding reception at the castle last weekend, September 17, 2016. We could not have asked for a better experience. Richard Kellogg, Jamie Bell and Lindsay Valois know exactly what they are doing and were very accomodating to all our requests. The catering was phenomenal and the castle was decorated beautifully. Every aspect of the wedding reception was wonderful! We thoroughly enjoy the day, thanks to their outstanding efforts.

Whitney

Married on 09/03/2016

My husband and I had our wedding at the Castle, and we had a great experience from the very beginning. We loved how spacious the ballroom is, the history of the Castle, and the never-ending rooms throughout the venue!

The staff is spectacular! They worked with our needs, and never tried to push add-ons that we didn't need. Jamie, Lindsay, and Rich in particular were some of the staff we worked with, and they were all so kind, helpful, attentive, and patient with us. They answered any and ALL questions that I had (and I asked LOTS of questions!). I love that Rich worked with me to figure out a menu that we liked. He didn't give me choices...he asked what our tastes were, and we even came up with some of our own ideas and he executed them perfectly. The food was excellent and was served right on time. He's an excellent chef, and it's obvious how much he loves his job!

We had a LOT of decorations to display at our wedding, and the staff did a beautiful job with our event. It was better than I could have imagined, and they are so creative- they really know their stuff! I just about cried when I walked in on our wedding day!!! I can't thank the staff enough- they made our day so flawless and special. We received compliments from the decor, and the food, and the venue itself. It's a great place for photos as well- it's a freakin' CASTLE!!!!

I HIGHLY suggest having your event here- you will be so happy that you did.

Gina

Married on 08/21/2016

If you're looking for a gorgeous venue with staff that takes care of literally everything for you - then this is your venue! I was thrilled with the way I didn't have to worry about a thing because Jamie had everything taken care of! The Tonawanda Castle is absolutely gorgeous inside and out. We had so many photo opportunities for both inside and outside so weather wasn't even a concern. The ballroom is HUGE and did not feel crowded in the least with all our guests!! The food is FIVE STAR AMAZING! Rich the chef is absolutely wonderful and helped us create a custom menu (healthy/gluten free options) and it was amazing! All of our guests raved about the food and how beautiful the castle was. We couldn't be happier!

Shawn

Married on 07/16/2016

I cant begin to tell you how amazing everything was. My wedding was on 7/16 and the staff went above and beyond to ensure everything was perfect. Jamie answered all of my questions within minutes of asking and the setup on the day of the wedding was perfect. Thank you Teena for calming our nerves!....

Caroline

Married on 06/18/2016

My husband and I just had our wedding at Tonawanda Castle. I can't say enough fantastic things about Lindsay, Teena, Jamie, Rich, and the entire staff. They made our wedding more beautiful than I ever imagined. They were so attentive, responsive, and were always 5 steps ahead. Our guests could not stop raving about the venue and how delicious the food was. Everybody has such a fantastic time and it was all thanks to this incredible team!! I can't thank you enough!
Are you interested?
Send a message