38 Reviews
Recommended by 100% of couples
Quality of service

5 out of 5 rating

Average response time

5 out of 5 rating

Professionalism

5 out of 5 rating

Value

5 out of 5 rating

Flexibility

5 out of 5 rating
58 User photos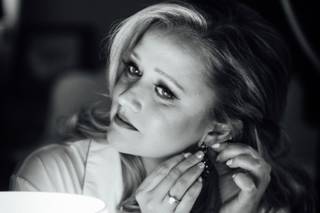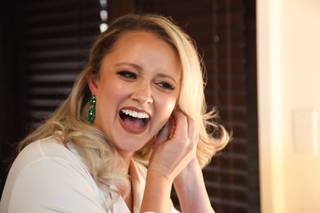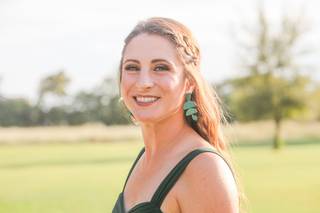 + 54

photos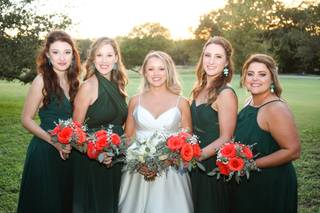 Rachel W.

Married on 11/08/2022

Photo shoot hair & make up

I met Martha during a photo shoot where she did my hair & make up. I highly recommend Martha for any hair &/or make up needs you might have. She asks great questions about your personal feelings regarding your thoughts on the needs & concerns you might have for your skin & hair and gives thoughtful & professional input. I loved the color palate Martha used for my make up and all of the products she used felt great and my make up looked fresh the whole day as did my hair. I would recommend Martha's services to anyone and will definitely use her for any future needs I have.

Miabel G.

Married on 10/22/2022

Amazing experience!

I was so unbelievably pleased and happy! As a very picky bride, Martha listened to my ever desire and even when above and beyond- doing even more than I could have ever dreamed possible! DEFINITELY book her for any event coming up!

Marissa R.

Married on 07/17/2022

Amazing I highly recommend

Martha is the best person to choose for any special event. I had my bridal shoot outdoors in the peak of summer and my makeup and hair did not move out of place and it photographed flawlessly. Martha really took her time and listed to every concern I had given it was last minute and it would be outdoors. She executed the look flawlessly. She made me feel comfortable, confident and beautiful. Martha is truly passionate, caring and very considerate 10/10 I'll definitely be choosing her for all my future events.

Are you interested?

Send a message

Sterling

Married on 10/16/2021

Ideal experience!

I spent 3 hours with Martha on my wedding day - more time than I spent with the majority of my guests - and she was a constant delight. Martha is both a calming influence when you're feeling overwhelmed and a fun addition to a bridal party. I have a great wedding-day memory of her jamming out to a playlist I made. The day of, Martha gave me a massage and styled my makeup and hair. (I really do recommend getting a massage as well. Best one I've had in years. Pretty sure I fell asleep.) Leading up to the wedding, when my photographer and other contacts were slow to respond, Martha was prompt and available. What you want most is a stylist who actively listens to your requests, offers helpful recommendations, and does not sulk or argue if you disagree with a suggestion. In our initial meeting, I asked for the front strands of my hair to be twisted away from my face. She suggested braiding the hair instead. We tried both - as she was very generous with her time - and she was absolutely right; the braid accomplished the look I wanted far better. While I was extremely hesitant to wear fake eyelashes for the first time, she made me feel at ease enough to try it. Even then, I figured I wouldn't end up wearing them on my wedding day. Now, I'm beyond grateful I gave it a shot! Not only did they make the color of my eyes and eye shadow pop, but she applied the eyelashes with such accuracy and gentleness that they stayed on the entire night, without giving me a moment of grief. She was also refreshingly easy-going and understanding when I departed from her recommendation. I don't like wearing lipstick. Would I have looked better in pictures with it? Almost certainly. But Martha was respectful and professional when I expressed my decision to forego lipstick. If you want to get an idea of her personality and sense of humor before contacting her, I know she has a podcast/YouTube channel. In summary: gold stars all over the place. Props to Martha!

Falon C.

Married on 10/15/2021

My vision was met!

Martha did the makeup for myself and bridal party in October 2021. I was beyond satisfied with her professionalism and talent. None of the ladies that got their makeup done wear makeup regularly. Martha managed to show off their natural beauty while at the same time making them look timeless. My bridal makeup was phenomenal. I didn't have a vision. I told Martha "noticeable makeup yet still want to look like myself." That's exactly what she did. I loved my bridal look, including the winged eyeliner and darker lip stain. Martha even put a little blush on my step daughter to make her feel included. Martha was communicative, transparent, dependable, and kind. Everything you want in a makeup artist for any and ALL occasions!

📸: Ren Morrison Photography

+ 2

photos

Gabby M.

Married on 07/10/2021

She is an amazing MUA

She did an amazing job on everyone! She made everyone feel and look beautiful! I would hire her again!! She's amazing and so sweet as well!

Arlene D.

Married on 06/26/2021

Amazing! I highly recommend!

Martha did an amazing job doing my daughter's make up and hair as well as myself, my mother, and other daughter. I received compliments ALL night on my makeup and I did not have to touch up once. I highly recommend Martha. She takes the time to listen to what you want to look like and she follows through!! Thank you Martha!

Susie L.

Married on 06/17/2021

Great makeup and hair

Had hair and makeup done for my daughter for her senior photos (also had my makeup done by her) everything turned out beautiful! The shot was outside and it was hot but the makeup stayed on perfectly and felt light too!
Great experience!

Vidhyashree N.

Married on 05/08/2021

Amazing experience

I wanted a very subtle make up for my graduation shoot. Martha did an amazing job and I couldn't be happier how the make up turned out to be 🥰 she was very patient from the day I booked her services to the day of the event and answered all my questions, helped me pick the best outfits, make up and hairstyle that suited all the different outfits I had planned for the shoot.

Amy C.

Married on 11/08/2020

Great experience.

Nicole did my wedding makeup along with others and we all looked flawless. She has a great vibe about her too.

Kaitlyn

Married on 10/24/2020

Makeup stayed on all night

Martha did a great job doing some of my wedding party's hair and makeup. My makeup stayed on all night and did not need any powder, and my very thick and heavy hair stayed curled and in place. Everyone looked beautiful.

Kelly R.

Married on 06/20/2020

11/14/2020

Loved working with Martha! She was professional and prompt. I felt safe despite Covid and all her precautions. She even took my temp and wiped EVERYTHING down before starting. She told me she does makeup for underwater shoots so it LASTS. Shes not lying. Mine was applied at 10 am on Saturday and I finally had time to take it off at 6:30 pm on Sunday. And I had to work to get it off. Def worth every penny.

Tatiana E.

Married on 12/22/2019

Martha is the absolute best

I got married in Dripping Springs,TX and I am not originally from there. I was nervous about contacting any makeup artist because my previous experiences have been a little less than ideal. With Martha it was a completely different story, from the beginning she was up front with cost and flexible to travel to our venue. The day off she was very helpful. She came in and did her magic without making me look crazy.
I am one of those people that never wears makeup and the way she did my makeup made me feel like a natural beauty.
I cannot say enough good things about her. If you have the chance book her!

Mayela

Married on 11/16/2019

Wedding/Event

Best makeup artist ever, trust me!! She will literally make you feel and look like a whole new woman!! Martha is also extremely professional. Prepare to get pampered.

Lori B.

Married on 11/09/2019

Amazing - would hire again!

Martha and her team made the wedding day and trial a breeze. She was very calm and patient throughout the entire process - and very knowledgeable about current trends, what would work with my skin-tone and features and was able to provide guidance on the look I was trying to achieve for the big day. Her craft for hair and makeup is impeccable - you can tell she's been doing it a long time. Me and my squad looked flawless. I'd def hire her again!

Rich C.

Married on 11/07/2019

One of the Best I have Ever Worked with

I am a portrait and boudoir photographer in Austin and when I need makeup and hair stylist for a photo session, Martha of The Root of Beauty is my absolute first choice.
I have worked with Martha countless times since relocating to Austin just over 14 months ago.
In that time she has consistently done a fantastic job with women ranging in age from mid 20s to over 60, varying skin tones, skin types and even handled some very tricky skin conditions with amazing results.
Very professional, she shows up well prepared, on time and ready to work and she makes sure my clients look their best and feel confident before they even step in front of the camera.
Highly Recommended!

rich cirminello


Martha appears to be an expert at mixing color to match skin tone and her amazing attitude and professionalism is

Karen

Married on 10/31/2019

Such a great experience!

Martha did my hair and make up for my brother In laws wedding. I sent her a few pictures of the styles I liked and she exceeded all my expectations. Great communication, and very responsive. she made me feel and look so pretty!
I highly recommend Martha! She will make you and feel your best!

Nelly L.

Married on 10/12/2019

Best hair and makeup artist in Austin

Martha did my makeup for my boudoir photography session and I loved it! It didn't just look good on my face, but also was perfect makeup for photography.
I love her working style. She's fun and friendly, but 100% knows her stuff, is a professional, and makes sure you love the results. No one else is now allowed to do my makeup anymore, only her.
I highly recommend.

Rebecca

Married on 09/27/2019

Martha was a joy to work with!

Martha did such an amazing job on my makeup! She kept my look natural and made me look and feel absolutely beautiful! She is very easy going and flexible. When I felt like my lipstick was a little dark, she had no problem lightening it up to the perfect shade. I decided to give the false eyelashes a go, but ultimately decided they were a little much for me. Martha works quickly without seeming rushed. You can tell she is a born makeup artist. She's so sweet to talk to and will make you feel so special and beautiful. Many of our wedding guests complimented my make up and my husband especially thought I looked amazing. If you choose Martha for your makeup, you will not be disappointed!

Kayla

Married on 05/17/2019

Great experience!

I highly recommend Martha! She created my perfect wedding look with just a couple photos. I didn't have time for a trial because it was an out of town elopement, so I had to put my faith in her 100%. My make up was flawless and stayed on perfectly through an outdoor ceremony in almost 100 degree weather. My hair didn't budge either! Her products are fantastic quality- absolutely lightweight and natural. No complaints at all about my experience.

Amber L.

Married on 03/02/2019

The Root of Beauty- Martha is Amazing!

Martha is extremely professional and passionate about her talent. Martha did my trial for my wedding and I new immediately she was the one. Martha was able to create exactly what I wanted for my wedding day, a natural look. I am super pale and I was so worried that I would be orange etc.. Martha blended my face amazingly!! Also, my hair... I am extremely OCD with my hair and Martha nailed it! She used a sea salt product that allowed my hair to fall into beachy waves that I was very pleased with... I highly recommend The Root of Beauty❤️

Ali R.

Married on 12/02/2018

Amazing wedding make up experience from Nicole with The Root of Beauty

Nicole with The Root of Beauty did my makeup for my wedding and it was a really great experience! I didn't really know what I wanted, but she was a great listener and crafted a look that was perfect for me. Subtle and beautiful. I cannot recommend enough, she is really the best!

Jennifer H.

Married on 11/17/2018

Simply amazing....

Martha is the only person I trust with the task of hair and makeup for our special events. Her ability to make us look absolutely flawless never ceases to amaze me. Whether you're looming for a light natural look, or completely glammed up, she nails it every time!

Paulina

Married on 10/14/2018

Fast & fabulous hair and make up

Martha was the best vendor at our wedding. She showed up early, moved through each hair and make up quickly, listened to all our requests, and even fit in an extra unplanned updo. She listened to my feedback from my trial and did my hair and make up perfectly for the big day. Everyone looked gorgeous!

Whitney C.

Married on 10/06/2018

The best in the business!

My wedding, Halloween, and interview looks would not have been nearly as amazing if not for Nicole. She really listens to what you want and flawlessly executes it. She is always on time and fully prepared to make your glam dreams come true. She goes the extra mile to ensure your complete happiness and she's just a great person to be around with great energy! I would never look any further than her, as shown by all the times I have used her expertise already and will continue to do so in the future.
Are you interested?
Send a message