Reviews
5.0 out of 5 rating
Quality of service

5 out of 5 rating

Average response time

5 out of 5 rating

Professionalism

5 out of 5 rating

Value

5 out of 5 rating

Flexibility

5 out of 5 rating
100%
Recommended by couples
25 User photos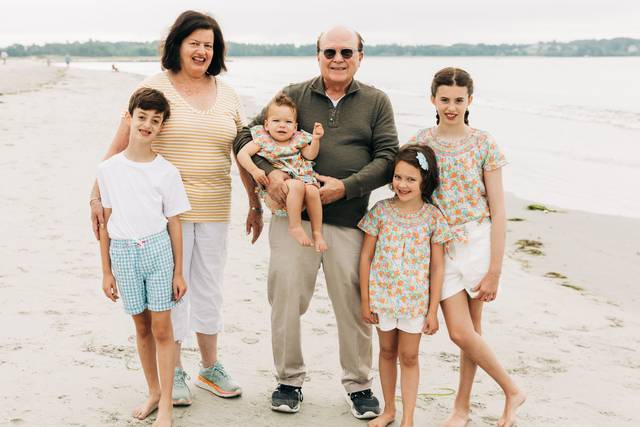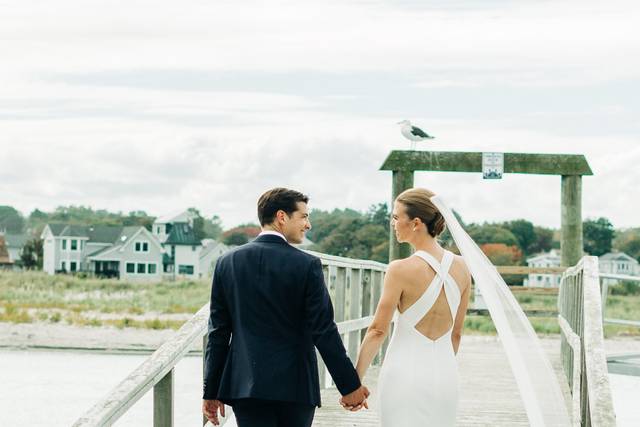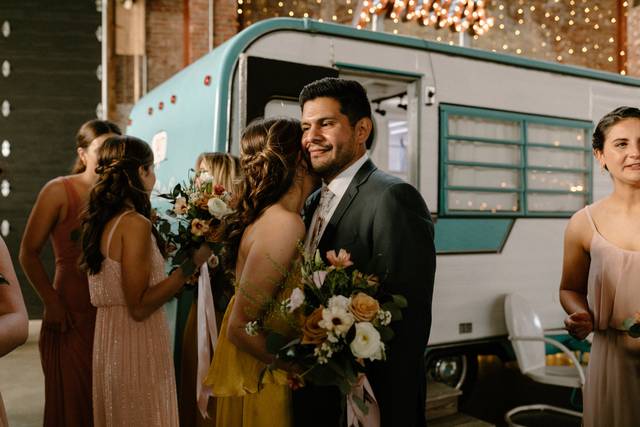 + 21

photos
Addison

Married on 09/10/2022

Siobhan is amazing!

Siobhan is amazing! We worked with her on our engagement photos and wedding over a two-year span. We could not have imagined our wedding experience without her. Not only is she extremely talented, but she is a joy to be around while also managing to work quickly and efficiently. We felt very awkward in front of the cameras and she made us feel comfortable, including teaching us how to pose and guiding us through our engagement session and wedding pictures every step of the way.

We were slightly delayed and disorganized on the day of the wedding, and Siobhan showed up and took control, which was what we needed. We also had a case of missing car keys mid-reception, so we went on an adventure with her in her truck for our sunset pictures, which is something we are still laughing about. Her adaptability was an extraordinary asset to us on such a hectic day. Our wedding party and family also loved working with her and are still talking about how much of a great experience it was.

She got us both galleries in record time and delivered many more pictures than we would have expected. The pictures are amazing - she is an expert with color and light, and we are so thankful to have not only the typical posed pictures but also many candid moments.

We highly recommend working with Siobhan!

Frank W.

Married on 08/30/2022

Frank Wish...

Siobhan worked with 3 families perfectly. I don't know how she got us all in our best positions, but she did. Every single picture is a treasure. From 18 months to 70 years old. 3 generations. Thank you for Siobhan, from Maine Tinker Photography in Portland Maine. She is very reasonable and responsible.

Kayla

Married on 06/04/2022

Amazing Photographer, Even Better Person!

Hiring Siobhan as our wedding photographer was one of the best decisions we made, hands down! The quality of her photos speak for themselves, so I'll just share our experience in working with her. Going into our engagement session, my fiancé and I were somewhat uncomfortable in front of the camera. However, after meeting Siobhan, we immediately felt at ease with her. It honestly felt like we were hanging out with a new friend. When the wedding day finally came, she was truly unbelievable. She had the perfect balance between directing us into posed positions, and capturing beautiful, candid, authentic moments throughout the day. She also works so incredibly fast when taking portraits- shots of us, the bridal party, and family. Because she works so efficiently, we had extra time to actually enjoy our day, and truly soak in every moment. For that, we are beyond grateful! There's a reason why her couples continue to work with her over the years as their families grow. We can't wait to work with her again in the future!

Are you interested?

Send a message

Anna J.

Married on 09/25/2021

Exceeded all expectations!!

We have used Maine Tinker Photography for engagement photos, and both our small backyard/covid wedding in addition to our big wedding a year later. We couldn't love our photos from all three of these events any more! I do not have enough good things to say about working with Siobhan, she is so perfect at directing the shots and seeing every single detail. The editing she does on all of her photos has blown as away as well. She captured everything I wanted and more from my wedding photos and am SO glad we picked her!

Christine

Married on 07/17/2021

Amazing photos, wonderful person!

I can't say enough good things about Siobhan and her work! She captured our day so perfectly — the pictures are absolutely gorgeous and every special moment is documented. On our wedding day, Siobhan's organization, warmth, and sense of humor made the process so easy. Before the wedding, she took the time to get to know us a little better and understand what we were looking for, which made it feel so seamless when she showed up the morning of the wedding. Our friends and family couldn't stop talking about how kind she was and how comfortable she made everyone feel. If you are not only looking for a very talented photographer, but also a wonderful human being, Siobhan is your person!


Bailey

Married on 05/15/2021

We Love Lucy!

In 2019 we saw photos from a friend-of-a-friend's wedding that featured Lucy, one of Maine Tinker's photo campers, and new instantly that we had to include her into our 2020 wedding plans. Maine Tinker was our second vendor call of the entire planning process, second only to the venue, and was worth every single penny! Siobhan and Geoff were so kind and professional, and also so helpful with thinking through our needs and logistics with the venue/electricity.

Due to COVID, we pushed back until May 2021 and they could not have been kinder and more helpful throughout the entire process. They were *genuinely* the most thoughtful vendor that we had, and they felt like family as we worked through the sadness, frustration, and difficulties of postponing a wedding together. They prioritized their 2020 couples, ensuring we were all rebooked before taking on new clients, and sent adorable and thoughtful care packages making sure we felt the love in a time when it was so challenging to do so. They even welcomed a new little one into their own family, and despite the challenges of a newborn and running a business, they made the transition to the following year feel seamless and communicated flawlessly.

On wedding weekend, Geoff was our number one guy, and made sure the night ran smoothly! He was very attentive to COVID precautions, and ensured that the enclosed space within the camper felt clean and safe for our guests. He was so patient and accommodating to our crew, and even allowed us to add a few personalized props to the collection. We received our photos within a day, and were surprised with a photo album that contained all of the photo strips and notes from our loved ones. Not only did the camper add to our overall aesthetic in a fun way, Lucy was a HUGE hit with our guests, and the photos will be cherished forever. We're so thankful we worked with Siobhan and Geoff, and 100,000,000% recommend adding them to your wedding team!

+ 4

photos

Meghan

Married on 11/16/2019

AMAZING photos, AMAZING photographer!

Siobhan was awesome and we cannot recommend Maine Tinker Photography enough! Siobhan is just an all-around AMAZING human! You absolutely want her around on your wedding day - she works quickly, gets the shot, and makes you feel like her best friend. We both had several people recommend Maine Tinker for our wedding photographer and once we talked to Siobhan on the phone we knew she was the perfect person to capture our wedding day. She had us laughing and making jokes from the first phone call. We also worked with Siobhan to do an engagement photo session, which took place in February. We wanted to do it around downtown Portland in the cold, and Siobhan helped us feel comfortable right away (and worked quickly so we weren't freezing for too long)! She made us feel completely comfortable and directed us to pose certain ways during both the engagement session and the wedding photos. It all felt so natural and fun!
On the day of the wedding, hair and makeup for the bride and the bridesmaids took a little longer than expected and so we were running a bit behind for the first look. I (the bride) was very stressed about being behind schedule, but Siobhan was able to calm me down and everything turned out amazing! It was also super cold on our November wedding day and we decided to do our first look outside, but Siobhan and her second shooter, Heather, worked so quickly to get the shots for our first look. We got so many amazing photos from that freezing cold first look and I know it's mostly because Siobhan and Heather worked quickly to instruct us where and how to pose, while keeping us laughing.
We also had the idea to do sunset photos just us, and we all continued to brave the cold for these. Siobhan worked so efficiently, capturing the moments of just the two of us at sunset on the Western Promenade in Portland. She also very smartly advised me (the bride) to take off my leather jacket I had been wearing for many of the photos so that I could have some portraits taken without it. I would not have thought to do that and I am so glad that I had her there to advise!
We didn't book any special transportation for us (the bride and groom) to get around for the first look and our sunset photos, but Siobhan was so kind and drove us around in her car.
The photos we got back are beautiful! They perfectly capture the vibe of our wedding day and the love between us. She caught intimate moments, emotional moments, funny moments, and all the special moments. We loved that she gave us so many photos back so that we could relive many moments from the wedding day.
Bottom line: you need to book Maine Tinker Photography for your wedding photos. Siobhan's work is beautiful and she is there for you as another person supporting you on your big day.

Mia D.

Married on 09/07/2019

Amazing Photographer

From the minute I talked to Siobhan, I felt like I knew her! She is the most kind, warm and sweet person you will ever meet! We bonded over our love of French Bulldogs and I knew she was the right fit for us! We did a package with her that included our engagement photos, wedding photos and the photo camper (Ricky). As soon as we met her in-person, she put as at ease. I was very nervous for our shoot but she made it so easy! She was amazing on our wedding day - totally changing plans at the last minute to come to my hotel to take some photos which we didn't plan on doing originally. But she didn't even skip a beat!

I am so glad we hired the photo camper and had that as part of reception! It was a HUGE hit with out guests and we have so many fun photos from it! Geoff was so patient and such a good sport when we popped back in as he was packing up and asked to take a final picture.

I'm so thankful we worked with Siobhan and her team. She will make you look and feel amazing and all with such ease!

Ciruelaga

Married on 07/06/2019

All-around amazing!

Siobhan is absolutely incredible - just a wonderful human being and SUCH a talented photographer/artist. One of the best decisions we made was to choose Siobhan as our wedding photographer. The photos came out better than I could have ever imagined!! I am usually awkward in front of a camera, but her kind, laid-back, and fun personality brings out the best in everyone around her. She has such an amazing eye, all of the photos look so beautiful and fun and really captured the spirit of the day. She really knows what she is doing! I would highly, HIGHLY recommend her to anyone!

Chelsea J.

Married on 06/29/2019

Amazing photos, joy to work with!

Siobhan was amazing from start to finish. She made herself available when we came to visit Maine before our wedding so that we could meet and be more comfortable on the day of so it wasn't a total stranger for us. We had her photograph our Field Day on Friday and she captured perfect and fun action shots! And Saturday she was able to help rally everyone for fast family photos. All the photos came out amazing, we couldn't be happier with the images we received! Siobhan does a really great job of getting lots of candids and close ups without being intrusive. We also hired them for the photo booth trailer, and our guests really wanted enjoyed it! Highly recommend Siobhan!

+ 4

photos

Nicole

Married on 06/08/2019

The BEST day because of Siobhan!

I am so glad we had Siobhan on our wedding day! We got married in Portland, a city that she has lived in and near for years which made her so confident in the places we picked for our photos. Her calmness was so present the entire day, and I feel like we were able to enjoy our wedding day so much more because of her being there! She knew when to snap great shots, and when to pull us away to grab a couple cute candids. Her photos are unbelievable-the quality, the ideas, the angles she got were things I never would have thought. And THE PHOTOCAMPER! Do not have a wedding without it! It was such a hit, and we have so many amazing photos of our friends and family in a guest book that she provides-it was one of the best parts of our day!!!
We knew Siobhan through a friend of ours, but for our wedding she made us feel like we were the bestest friends she's ever had-and THAT made us so comfortable and happy! We're still best friends...I hope!! ;). You will not regret hiring Siobhan and team!

Dani L.

Married on 06/04/2019

The Maine Tinker made us feel

One of the BEST decisions we made was to work with Siobhan Bogle at the Maine Tinker. She is a miracle worker! Honestly one of the nicest humans and a stellar photographer. She put our whole family at ease, and efficiently shot the most stunning photos. It was fast and friendly and the shots came out so awesome! I adored working with her and could not recommend her enough. She made our day even more special. She made my partner and I feel so special, comfortable, and really captured such romantic moments. I still can't get over it!

Anna K.

Married on 06/01/2019

Such a joy to work with

We absolutely loved having Siobhan as our photographer for our wedding day. From our initial conversations to the day itself, she was incredibly easy to work with. She was very upbeat but still laid back, and came with lots of great ideas about where to do our photos (while delivering on everything we wanted to capture). It was actually fun hanging out with her on the wedding day! The pictures turned out amazing and I'm so happy we went with her as our photographer!

Carol G.

Married on 09/09/2018

Amazing photographer!

Maine Tinker Photography exceeded our expectations! Siobhan is warm, friendly and open to collaborating with any special needs or requests. From our fun engagement shoot in Portland's Old Port to our elegant wedding at Inn by the Sea, Siobhan crafted beautiful images. We would strongly encourage you to meet and choose Maine Tinker as your photographer!

Amber

Married on 09/01/2018

Best decision we made!

I couldn't have asked for a better photographer than Siobhan. She totally "got" me and my husband and couldn't have made us more comfortable on our wedding day. She's an excellent photographer and just a fun person to be around - we were so sad to say goodbye! Our photos came out excellent and working with her was a great memory in itself.

Erica

Married on 07/14/2018

We were introduced to Siobhan through a mutual friend and having her as our photographer was the BEST decision we made. From the engagement session to the wedding day, she made us both feel so comfortable in front of the camera (which is something I thought I would never say). She was easy going, extremely friendly, and kept the laughs going from start to finish. For the wedding day, she was extremely organized - making sure that all the important shots were taken... I had full trust in her that she was going to absolutely CRUSH it (and of course, she did). I think one thing overall that really stood out for us was how much she valued our time. She was on a mission to capture the many shots of family members, friends, etc., while also making sure we had plenty of time to enjoy the celebration. She was able to get all of the photos of the bridesmaids and the groomsman prior to the ceremony, so that we had most of the images done ahead of time. Let's just say… our wedding party was very pleased that they were able to enjoy most of the cocktail hour! Siobhan was just another part of our family that wedding day, and it brings me great joy that we can continue to use her as our "go-to" photographer throughout the next phases of life!

Hazel

Married on 07/07/2018

The Maine Tinker is completely unbelievably awesome! Siobhan is a true artist - she captured our wedding in exactly the way that I hoped, and with details I didn't even think to ask her to shoot. She made us feel so comfortable and ourselves when she was photographing us. She has great communication skills and was extremely prepared for our day - she got our input well beforehand, so she was sure to do her homework and we had no stress from her side on our day. Love her, recommend her to everyone!

Jessica

Married on 10/07/2017

Maine Tinker was an incredible photographer for our wedding. We also had the Maine Photo Camper "Ricky" and everyone had their pictures taken in this camper. The pictures from the camper were hilarious and everyone had SO MUCH FUN! It was the single best thing we had at our wedding.


+ 3

photos

Alison

Married on 05/19/2017

We booked Siobhan for our city hall wedding. I had seen her work from a childhood friend's wedding pictures and knew I had to get her for my own wedding. From the initial email she got back to me so quickly! And we met in person and really clicked. She understood what we wanted and was totally on board. We even did our engagement pics in her house! The day of the wedding I was really nervous and overwhelmed (I'm not a great public speaker) she came early and was a calming presence to me. We had so much fun. Our wedding pictures were amazing. We always get compliements on them and people ask who our photographer was. I would recommend Siobhan to anyone. I would insist my sisters and best friends get her for their weddings. I will hopefully have more life events that require professional photography and I will call Siobhan!

Cindy

Married on 05/06/2017

Siobhan is amazing! She is so personable and does fabulous work. It really felt like we were her only clients during the whole process. She answered emails very quickly but also was so reassuring and positive along the way. We were getting married in a new venue and we she was great at being flexible about the day and our needs prior to the wedding and during the actual day. She definitely had our best interests in mind. She also did our engagement photos and we loved them both. Her photos are so vibrant and are truely stunning! We couldn't be happier. We used the photo camper as well and it was amazing! It was the highlight of the wedding, well you know, besides getting married :).

Margaret

Married on 09/10/2016


Siobhan is an amazing artist! The photos she captured are truly stunning and we could not be happier with her work. Her work is consistent. Both the engagement photo shoot and the wedding photos are great.

Siobhan was absolutely amazing, and I am not just talking about the amazing quality of all the shots she took. She is very artistic but she is really able to capture and enhance the moment. She made everyone so comfortable when taking pictures. She was assertive enough as well which really helped keep everyone on track during the day. Everyone at our wedding (20 total) were shocked, no one ever saw her during the ceremony and people were generally concerned that she missed it. She did not miss it but she made it about us, no one knew where she was but she took amazing shots from all angles, capturing the true joy of our ceremony. Our wedding was outdoors in a quiet location. It was nice to have a photographer that worked to not take attention away from the ceremony. The best part was that he stayed at the event all the way to the end. It is with our highest regard that we would recommend Siobhan to anyone for any occasion. She is a true professional and does not take the run of the mill shots; she is artistic and creative and will truly enhance your already memorable day. She made us feel like her only client, she paid a lot of attention to us leading up to our wedding and was never stressed.

It was very easy to work with Siobhan. She is an excellent communicator and was always on time. She worked well with all of our other vendors. Siobhan got us sneak peak photos very fast and the remainder of the photos were delivered soon after.

We would recommend her for any kind of photo shoot, but especially weddings!

Sarah

Married on 09/04/2016

Siobhan of Maine Tinker Photography is truly a photographic artist. Her work is impeccable- with the utmost attention to detail while simultaneously capturing the movement and emotion of every event she photographs. Our wedding photos were beyond words! Siobhan was able to freeze moments in time, during a day that often moves so quickly. Many of the moments, details and interactions she notices and focuses on are the ones that we would have otherwise missed. The range of her portfolio is a testament to the artistic eye and style that she lives by and embodies in her work. Working with Maine Tinker was an absolute pleasure from start to finish; Siobhan made my husband and I feel completely at ease from the moment we made initial contact through to the very end of our wedding day. There is an instant connection Siobhan is able to make with her clients that allows her to invest in them and their "stories." She makes every client feels as if they are the ONLY client. She is the consummate professional in all ways and we cannot wait to work with her in the future!

Becky

Married on 07/30/2016

We used The Maine Photo Camper for our wedding in July and are so happy we did. It was by far the favorite activity among the guests, and there were lines of people waiting to use it all night long! The pictures came out fabulously and the props included are great. Even better, we got a copy of everyone's photos and they were also all uploaded online for all of our guests to view. We are so happy we found Siobahn and Geoff and that the photo camper was available for our wedding- it added such a unique and fun touch to our night.

Liza

Married on 09/26/2015

Siobhan of The Maine Tinker surpassed all of our expectations! We are both in the creative industry and have critiquing eyes of art school graduates. When it came to our wedding photography, we knew Siobhan was it. Her portfolio displays artful compositions, natural and dramatic light, and beautiful, muted colors. She has an incredible eye. We had our engagement session with her and were very pleased with the results. We knew she was going to capture our day perfectly. She met and exceeded all of our expectations for our wedding day. She captured EVERY moment. Each with an artful eye. We had so many wonderful shots to choose from, the hardest part was picking which ones we wanted to frame. Not only does she do amazing work, she is so wonderful to work with. Calm and focused. HIGHLY RECOMMEND. Thanks Siobhan!!!!

Betsie

Married on 09/12/2015

One of the things about planning and throwing a wedding that caught me by surprise was how much I would come to love the vendors that helped make the day so special. Siobhan of the Maine Tinker Studio is at the top of that list.

Our first impression of Siobhan was based on the fantastic work found on her blog and website. Our second impression was based on our introductory phone call, where Siobhan was warm, direct, and easy to talk to. When we met her in person for our engagement photo session, we knew we had struck gold. Siobhan has a knack for immediately making people comfortable, for finding beautiful backgrounds and beautiful moments, and for capturing emotion and context. We could not be happier with the photos from our wedding, or with Siobhan as a true professional and overall wonderful person. We have no doubt that the body of photos she captured will become family treasures. We count ourselves very lucky to have had her be a part of our wedding.
Are you interested?
Send a message