46 Reviews
Recommended by 98% of couples
Quality of service

4.9 out of 5 rating

Average response time

4.9 out of 5 rating

Professionalism

4.9 out of 5 rating

Value

4.9 out of 5 rating

Flexibility

4.9 out of 5 rating
54 User photos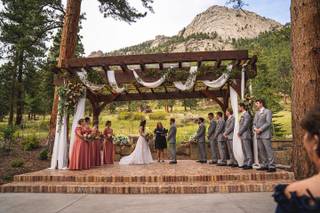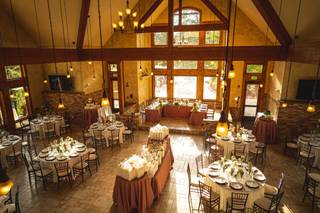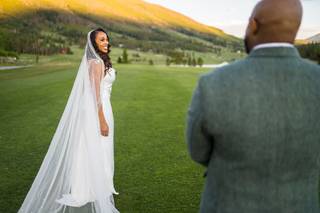 + 50

photos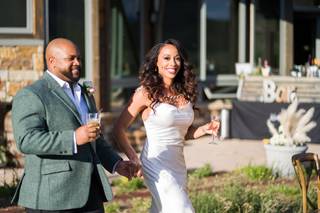 Featured

Katharine C.

Married on 05/30/2022

Worth Every Penny

Amanda was nothing short of extraordinary, leading up to our wedding and during. She is thorough, thoughtful, and responsive - what more could a couple want when they are planning their day? My husband and I were affected by the fires in Superior at the end of 2021 and while we didn't lose our home (thankfully), we were evacuated and could not return home for some time due to the toxins. Amanda was right there with us providing support and additional guidance during this difficult time which was honestly the more generous and kind thing we could have ever asked for. She went above and beyond in every way helping us find vendors, acting as a liaison between our vendors and us once they were booked, and she even has this extremely fun decorating party where you get to go to her home and make selections from her endless supply of beautiful wedding decor to rent for your day. On our wedding day, everything went off so smoothly. We had many guests that made comments to us during the wedding about how incredible she was! You would be doing yourself a huge disservice by not booking Amanda. She is worth every penny. Thank you so much, Amanda, for helping to make our day so special!

The Event Troupe's reply:

Oh my heavens. Such kind words. Thank you, and your family was so incredible. I loved working with everyone so much, from the rehearsal (where your father was a crack up) to the wedding night, and the best man was the best best man ever. He was so funny and overly helpful, I want to keep him. You were a beautiful bride (in both dresses!) and I wish you both a world of happiness. Thank you for trusting me to help.
Warmly,
Amanda

Brie U.

Married on 09/15/2022

Above and Beyond Wedding Coordinator

Amanda was the best decision we made when we started planning our wedding! From the first meeting we had with her, we knew she would help make our wedding a success and ease a lot of our stress. She helped us realize all the little details we were not considering and had a solution for each (transporting guests up a mountain, table arrangements, etc), which was a great help when planning a wedding in Estes Park but living in Texas.

She went above and beyond just helping coordinate the day of the wedding, she coordinated with all of our vendors so they knew where to be when, she arranged all of our wedding favors and table seating, she let us deliver wedding material to her house so we wouldn't have to travel with it, she set-up and took down the decorations at the ceremony site and reception, and she even found us a photographer a week out from the wedding due to a last minute cancellation. We cannot say enough great things about working with Amanda and the Event Troupe. Our wedding would not have been a success without her.

The Event Troupe's reply:

Thank you Brie. You and your family were a true pleasure to work with, thank you! I'm so glad you enjoyed your time up in Estes Park and had a beautiful wedding day. I was very honored to help make the day special for you and Nick. Best wishes for happiness always.

Denise M.

Married on 09/10/2022

Amanda went above and beyond our expectations

If you would like a wedding coordinator with experience, work ethic, maturity and care you will find them all with Amanda. I'm the MOB and my daughter and I were continually amazed at all Amanda did to make the wedding day and lead up to it a smooth experience. She is worth every $ and more.

The Event Troupe's reply:

Thank you Denise! You all were such a pleasure to work with, thank you for that. The venue was amazingly beautiful, even in some low clouds. I"m so glad your daughter had the day of her dreams, surrounded by a group of wonderful people. Best wishes to your family always.
Amanda

Are you interested?

Send a message

Tom M.

Married on 09/02/2022

Absolutely the best

Amanda is truly the best in the business. Our wedding turned out better than we could have imagined. Every step along the way, Amanda was organized, transparent, and accessible. Even when issues came up, she handled them perfectly. Every last detail was truly perfect. We could not have had a better experience working with Amanda!

The Event Troupe's reply:

It makes everything wonderful when you have fabulous clients. I loved our year together, thank you for being so fun, kind, creative, energetic and helpful. Everything about your day was so cool. Best wishes always.

Wonderful!!

Amanda truly went above and beyond to make our wedding absolutely magical! Amanda assisted us in a "micro" destination wedding (from MO to Colorado) by ensuring that the logistics flowed seamlessly. She is professional, detail oriented, enthusiastic, and passionate about her work. I highly recommend her to future brides, as I received 10/10 experience!!!

The Event Troupe's reply:

Thank you for such kind words. I loved everything about your wedding and I was delighted to award you with an "Amanda's Favorite Things" 2022 award for "favorite dress". OMG you were so stunning in that dress. I think Alex was blown away, too, he just smiled all day long. Thank you for trusting me to help make your wedding day special.

Colt B.

Married on 06/25/2022

Absolutely Worth It

Amanda took over for us after my then wife to be spent 6 months thinking she could manage this all herself. It was the best decision we made. Amanda took all the pressure off, handled every detail, had incredible communication, and delt with all issues, including when 2 weeks before the wedding we discovered we actually were going to have a lot more people show up! Yikes. I cannot recommend her more highly, if there's one single person on this planet that made the biggest contribution to our weeding, its Amanda. You won't find better than her.

Adam H.

Married on 06/18/2022

Amazing and Genuinely Cares!

Amanda and her team were absolutely instrumental in helping us have a wonderful day! Her attention to detail, ability to be flexible as things evolved and passion for her work took so much stress out of our day. Her recommendation of vendors, locations, products, etc. allowed us to have confidence that we were getting a fair price, quality products and reliable service. We could not imagine trying to plan this wedding without her. The value you get from her extremely reasonable pricing is well worth it. I would hire her again in a heartbeat and would without a doubt recommend her to anyone. Again, I cannot stress how much value she adds, both from an experience and stress reduction standpoint; likewise, although hard to quantify, I'm sure we saved money through her product & service recommendations along the way. In addition to the planning and coordinating, the amount of physical work and tasks she takes on were above what we initially expected from her. Amanda and team are true professionals that will genuinely care about your day as much as you do! Do not think twice about going with Amanda/The Event Troupe for any size event, I guarantee she will execute it to perfection!

The Event Troupe's reply:

Thank you, Adam. I absolutely loved working with you the past year. You are a great Groom and amazing planner and your new wife is lucky to have you. I wish you all the best in your new life adventures in Colorado!

Amy N.

Married on 04/23/2022

A dream to work with!

Amanda was the absolute best part of my wedding! She gave me referrals and coached me for 14 months so that my day was perfect, and it was. Amanda is not an "in a box" planner which made me feel special. She is creative and pin pointed specific details just for me, my colors, venue, etc. She kept me organized, sent reminders, and made sure all of my vendors and guests were doing their job and to me, this is the hardest part. I am forever grateful for Amanda; thanks to her, my day was beautiful and worry free.

The Event Troupe's reply:

Amy!! These are such nice words. Thank you. I can't believe our 14 months is over. I noticed your name on here already took Andrew's last name. I am so happy for you both. Thank you for trusting me.

Delia L.

Married on 02/18/2022

Amanda will make your dream wedding come true

Amanda is one of kind. She will bring your wedding vision into reality! She had ideas and tips that I wouldn't have thought of for my wedding. She will relieve your stress and has her own props and great recommendations to vendors that are a click, phone call, email away. She has it all!! Once Amanda was hired all fell into place!! I would hire her again!

The Event Troupe's reply:

Thank you, Dee. You and Josh were a dream to work with, and I'm so glad your day was wonderful at Red Rocks. The pictures are stunning. I've never done a wedding with a twin, so I"m just hoping that we got the right person married. Ha. Thank you all for being so much fun wot work with. Best wishes always.

Amy M.

Married on 10/17/2021

Don't think twice! Hire Amanda!

We hired Amanda to assist us with our destination wedding. We immediately fell in love with her creativity, honesty, and passion for planning. For a year we had a nightmare experience with our venue and when I say Amanda is the only reason we had an event at all, I'm not kidding. She went above and beyond what we hired her for. We had constant communication, compassion, and advice. Her wedding knowledge and network of vendors was invaluable. After the venue put us through hell and back Amanda pulled off our most amazing day ever. We don't consider her just our planner, she is our friend. Hiring a wedding planner is so worth it but hiring Amanda is a must. You'll be in great hands! I promise!

The Event Troupe's reply:

Amy,
Thank you so much for the kind words. I absolutely loved your wedding, and helping you was truly my pleasure. I know you had a rough time with the venue and I'm so happy that it worked out to give you such a beautiful vow renewal day. I loved your kids, and they are a reflection of amazing parents. Best wishes for another amazing 15 years together.
Warmly,
Amanda

Ashley P.

Married on 09/24/2021

Couldn't have done my wedding without Amanda

I knew I wanted a very decorative wedding, but I also knew I didn't need a full wedding planner. I just needed someone to set up my decor the day of, and Amanda happily agreed to do so. Everything was so simple with her. I brought everything over to her house in boxes labeled per table number, decor area etc, printed pictures of how I wanted it set up, and she created the magic! I was also able to rent linens through her, and she patiently assisted me through choosing, showing me more and more lookbooks until I found the perfect linens. She sets up the linens. Napkins. Chargers. Then comes back after the wedding to take it all down. Literally would have been miserable without her. Book her. You won't be disappointed. AND she fosters dogs. So 9/10 times we went to her house, there was a new puppy to meet!

The Event Troupe's reply:

Ashley, thank you so much, and yes, there are puppies here right now.... I loved working with you and your design vision. It's so much fun when clients have a vision and we get to make it come to life. Thank you for trusting me and I wish you, Brandon and your two pups a lifetime of happiness together.

Tess K.

Married on 08/14/2021

Best choice I could have ever made for my wedding!

Amanda was the best choice I could have ever made for my wedding! (Minus my man of course)

Amanda is a wedding Angel from heaven! She is flexible and always willing to help or give ideas. I was a destination bride with a lot of questions and wanting a lot of attention on the little details. Amanda helped me plan my wedding for over a year and a half and helped me every step of the way! She spent months helping me pick the perfect venue, a few weeks helping me design a custom dessert table mini branch tree with hanging lights, and everything in between! She's even let me ship things to her house so I wouldn't have to fly with them and I got full access to her garage of wedding decor! On a budget, she also spent a lot of time giving me options to bring down the cost of some of my more expensive ideas. She knows and has relationship with many venues and vendors in the area which really helps too. I also love that it's a family affair with her daughter and mom joining in to help occasionally.
I would recommend Amanda many times over, and she deserves 3 times what she charges!

The Event Troupe's reply:

Thank you Tess for such kind words. Working with you and Pablo to make your vision come to life was a real dream for me. Let's do it again! I hope you both are enjoying married life. Cheers to 50 years together!

Ashley B.

Married on 08/14/2021

The Fairy Godmother of all wedding planners

Amanda was such an asset to our wedding day. She comes with Tina of experience and knowledge, and she helped make the process as smooth as a possible. When I described her to other people, I would say she is like a sweet, loving aunt who wants to do everything in her power to make sure your wedding day is as perfect as you imagine it to be. The biggest thing we needed from her was help to decorate the venue, which she did an amazing job with, literally exactly how I pictured it. (And trust me I was incredibly particular) BUT she ended doing soooo much more. If you are looking a wedding coordinator or wedding planner is going to support you the whole way, Amanda is the right hire for your special day.

The Event Troupe's reply:

OH thank you! I love being a "fairy godmother"! Last week someone described me as the "Quarterback" but I like "Fairy Godmother" better. :) I loved working with you and Sam, I loved your families! Absolutely the best and you are both so fortunate. Thank you for such kind words and I wish you both a lifetime of happiness. Thank you for trusting me.
Warmly,
Amanda

Ashley L.

Married on 06/05/2021

Best Around!!!

Amanda is a life saver!! She really goes above and beyond to make sure your day will be perfect and she takes the stress away. We can't say enough great things about her. She made sure they day ran smooth, and so many of our guests told us how impressed with her she was. She makes you feel at ease that your special day will be exactly what you were hoping for! Thank you Amanda for everything you did for us, our day was beautiful and we can't thank you enough!!

The Event Troupe's reply:

Oh my heavens. Thank you, Ashley for the kind words. I enjoyed you as a client, and your family, so very much. It was a true pleasure to work with all of you!

Patience K.

Married on 05/08/2021

Our Wedding Saving Grace

We enjoyed our experience working with Amanda so very much! We had all of our major vendors booked by the time we hired her and she helped us put together the most beautiful wedding day. She coordinated our vendors, she gave us advice on style choices and helped us coordinate all of the decor so that everything actually matched. She helped to ensure that our wedding day ran so smoothly we had not a thing to worry about except for enjoying ourselves, even when it poured rain for the 30 minutes that was supposed to be our outdoor ceremony. I would not have been able to have the beautiful wedding day of my dreams, nor sleep at night without being overly stressed out if not for Amanda. If you're looking for wedding coordination, tons of decor items to choose from that you don't have to buy or keep forever, and support every single step of the way - Amanda with The Event Troupe is your best shot!

The Event Troupe's reply:

Thank you Patience and Robert, and I love that you included photos! Your day was so pretty and dreamy! I enjoyed working with you both and wish you and that new baby a lifetime of happiness together. Thank you for trusting me to help.

Ali H.

Married on 04/10/2021

You NEED Amanda!!!

Amanda was an absolute dream to work with. We did not even know where to start, and she helped us through the entire process from start to finish! She went above and beyond as a day of coordinator. She truly treated us like family. Amanda is very organized and personable - super fun to work with! We met with her often to talk about our big day and every little detail. All of our vendors complimented her as well. Our wedding in April 2021 was absolutely perfect and went off without a hitch because of her. We couldn't have pulled it off without her, especially since we were from out of state and doing a destination wedding in Estes Park. We highly, highly recommend The Event Troupe for any and all wedding coordination services!

+ 13

photos

The Event Troupe's reply:

Thank you, Ali! You two were like family from the SEC. I loved working with you and wish you all the best for a lifetime of happiness. Your pictures are so dang fantastic as well, you can just see how happy you were all day long. That is why I love what I do....to see you happy all day long!

Danielle B.

Married on 03/06/2021

Amanda the amazing

To say thank you seems to be a very underwhelming statement. But truly, thank you to Amanda of the Event Troupe for providing an opportunity for us to have a Pop Up Wedding during Covid.

Amanda helped curate our event that included EVERYTHING. As someone (me) who doesn't fret over the details but wanted a memorable experience, Amanda made it happen to the extreme. A wedding in 30 days? With spectacular vendors? This turned out to be the exact thing that my (now) husband and I needed. From start to end, it's been a wonderful experience to make sure that we had a memorable memory of the wedding. Friends and family are still raving about how well put together it was, and how intimate it felt.

If anyone is looking for an experienced planner who knows the industry, has so many helpful thoughts/connections, who you can truly trust to make an event a beautiful experience, PLEASE do yourself a favor and connect with Amanda.

To Amanda specifically - you rock. Thank you for connecting with us and making this happen for us in 30 days all via zoom and email. The communication was greatly appreciated, and also making sure we had all the right people in place for ours and our guests experiences.

**Also - the wedding was 3/6/21, uncertain why WW is setting this off a future date of 6/2/21**

The Event Troupe's reply:

Oh my goodness. You are making me tear up over here. You were such a pleasure to work with. Thank you for the patience while our team learned how to do a Pop Up Wedding! Covid is teaching us something new every day. I wish you both the very best, happiest married life ever.

Kari S.

Married on 10/17/2020

My right-hand woman!

I am so so grateful for Amanda - she literally thought of everything leading up to my special day. So happy to have her there making sure it all goes as perfect as can be. Very connected to local vendors, organized, highly recommend.

Cherianne S.

Married on 09/12/2020

An amazing experience!

Amanda was wonderful! I decided to plan my wedding last minute and she helped me pull off a beautiful wedding that was exactly what I wanted in 45 days! She's very organized and helped me be more organized and know what to do next. She was patient through all of my indecision and last minute mix ups or changes. She helped me find vendors and took over organization of all of my vendors which was so helpful. My vendors all mentioned how much they appreciated her and how helpful she was in supplying the needed information to each one. Everyone seemed to be on the same page and not needing to talk to me much at all, which was great! There is so much on your plate when planning a wedding, I really don't know how I would have done it without Amanda. I highly recommend The Event Troupe!

The Event Troupe's reply:

Thank you, Cherianne. I loved working with you, and it was so amazing how you could make immediate decisions and keep things moving since we did this in about 50 days total! You were a Rock Star! And your family was so wonderful. I loved working with you all and wish you the happiest moments together.

Katie O.

Married on 08/01/2020

The Best Wedding Planner

Amanda is simply the best. She's a true professional with tons helpful advice and suggestions. We could not have functioned without her, she's a life saver. And fun! Highly recommend.

The Event Troupe's reply:

Thank you so much, Katie! 2020 was a challenge and you handled everything with amazing grace. Now let's get to that party in 2021!

Andrea S.

Married on 06/27/2020

She's amazing!

We hired Amanda back in 2019, and we could not have made it through 2020 without her. Even before Covid hit, she made everything so easy. She has amazing connections, and we were able to plan everything with no headaches whatsoever! I am a planner, but Amanda takes it to the next level. She thinks of everything, and has fantastic recommendations for the things you hadn't even thought to consider. When Covid hit, she continued to be an amazing support system and flawlessly rescheduled all of our vendors for next year. We can't wait to keep working with her! We know she's going to continue to make everything seamless. Hiring Amanda was the best decision we could have made!

The Event Troupe's reply:

Hi Nick and Andrea! Thank you for your kind words and I can't wait to get this party started for 2021! We are going to have a real celebration after all that 2020 brought. Thank you for being such amazing people to work with. Hugs to you in Seattle!

Laney B.

Married on 06/19/2020

Great wedding planner!

Amanda was so great and easy to work with. She kept me so organized that I didn't have to be! She was personable and just great. Due to Covid my destination wedding in Estes Park was canceled and moved back home to Texas. Amanda had already done so much for us I pretty much just had to change locations. Even after the original wedding was canceled Amanda still helped plan our plan B wedding! Highly recommend.

The Event Troupe's reply:

Thank you so much. I was so sad we couldn't finish it up here in Estes Park, but it warmed my heart that I could help you move everything and get what you needed for your big day in Texas. Best wishes to you and your new family!

Christie H.

Married on 01/11/2020

Fairytale wedding!

My wedding was an absolute fairytale!!! I hired the event troupe for day of wedding planning. Amanda helped make my vision and dream of a winter wedding in the mountains come true. I was a destination bride and she was so patient and welcoming with me getting my items shipped to her home. It was great to land in Colorado and get off my plane to find all my wedding props sorted neatly in categories in her home and my signs already framed. She helped double check every detail of my day and eased the stress of a destination wedding. She had no problem communicating with my mom and sister when they had questions. If I was on the fence about something or just felt like it was too hard to accomplish, she had a way of easing my negative thoughts and making it a reality! I 100% recommend Amanda for your big day!

Tina M.

Married on 09/06/2019

Organized, Attentive, and Collaborative

I hired Amanda as our Day of Wedding coordinator. Even though my contract states she steps in 45 days before the wedding she has been fantastic at checking in with me to see if I need help or guidance. She provided insight and vendor recommendations. She is prompt in her responses and has been wonderful at follow through. She provided us with a day of timeline template, a selection of props to choose from enhance our decor. Our special day is September 6, 2019 & I am so happy we have her as our wedding coordinator....I'm relaxed and I know we are in good hands.

The Event Troupe's reply:

Thank you, Tina. I am so excited about your wedding. You have been an amazing bride who really has it all together. Thank you for including me in your special day.

Ellen R.

Married on 07/20/2019

The best wedding planner!

After a different wedding planner tried to raise her price after working with us for several weeks, we contacted Amanda to take over, and we couldn't be happier with the service we received. Amanda has a ton of contacts and was able to put together the perfect day with incredible vendors with only six weeks of notice. She was easy to work with and truly listened to and respected our vision, putting together the perfect day. She was very attentive to detail and included elements of our theme in every aspect of the wedding. She went above and beyond, including coming to my hair trial to make sure the vendor was listening to me and making sure I was happy with the result. Amanda has a lot of resources available so we didn't have to spend a ton of money on props and decor beyond what she was able to offer. We really wouldn't have changed anything about our day, and it never would have come together without Amanda!

The Event Troupe's reply:

OMG y'all are so awesome, thank you. I loved your wedding. You both, and your families, were amazing to work with. Thank you for including me! And your cat cut-out is a true inspiration to others...
Are you interested?
Send a message