Reviews
4.4 out of 5 rating
Quality of service

4.6 out of 5 rating

Average response time

4.4 out of 5 rating

Professionalism

4.6 out of 5 rating

Value

4.5 out of 5 rating

Flexibility

4 out of 5 rating
89%
Recommended by couples
5 User photos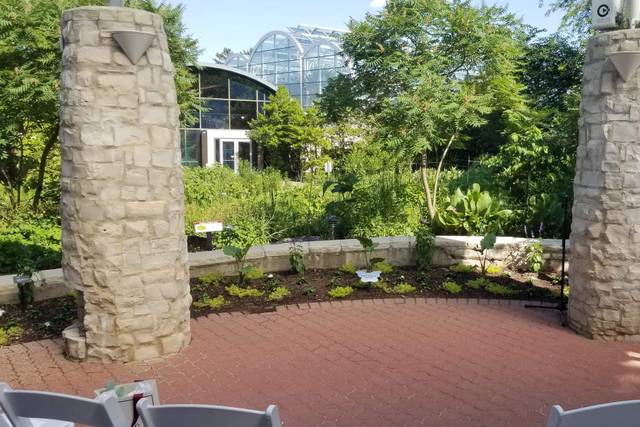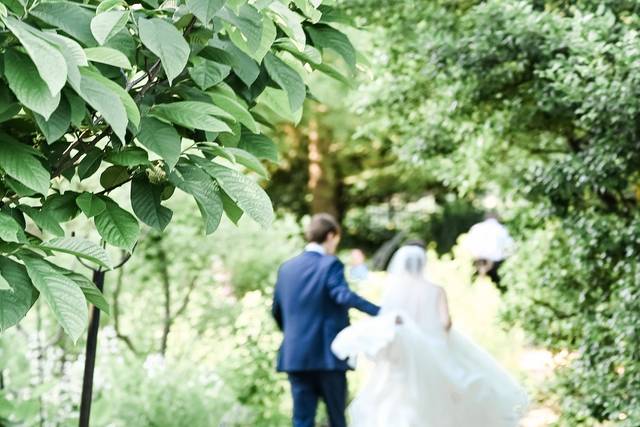 Paul E.

Married on 09/03/2021

Elaisa - Ewald Wedding

Great venue and great service by the staff.

Danielle

Married on 07/24/2021

Excellent Service

Phenomenal coordinator! We had a beautiful wedding and everything worked out well! Beautiful areas for photos and videos on site.

Alexandria K.

Married on 09/28/2018

My wedding was last friday and The Butterfly House was nothing short of perfect! They were awesome along the way as well. Definitely affordable and I will be recommending them to friends!

Are you interested?

Send a message

Meaghan

Married on 11/11/2017

My now husband and I did our ceremony in the conservatory. Our wedding was magical, and everything we could have hoped for. The conservatory wedding was absolutely perfect for our intimate wedding. The event staff was wonderfully professional, and helpful.

Stephanie

Married on 08/26/2017

We had a very intimate wedding ceremony inside the Butterfly House and it was absolutely beautiful. Everyone was very accommodating. Once we arrived we were directed on where to go and what to do. It turned out perfect. Thank you!

The Butterfly House's reply:

Thank you for the review Stephanie! We were honored to host your wedding!

Melissa

Married on 05/06/2017

Such a beautiful venue and no decorating needed, it was the perfect spot for pictures after as well

Shirly

Married on 10/09/2016

We were so lucky and grateful to have the Butterfly House as our venue on our special day! Not only is a gorgeous place and our guests loved the opportunity to tour and take pictures in the conservatory, but the Butterfly House staff was absolutely wonderful! Stephanie, Hannah, and everyone else who was involved just made the ceremony flow smoothly! They were all very nice and accommodating and made us all very comfortable. Thank you so much to everyone who made were part of our special day! It was just perfect!

Krista

Married on 09/23/2016

We absolutely loved our venue. It is beautiful and affordable! The gardens are so pretty. We loved the entrance to the wedding. We loved the candles lit up everywhere! It was seriously the best day ever and we know the venue was a huge part of that. It was perfect!

Kristin

Married on 09/18/2015

My wife and I had an amazing wedding. I only wish we had more time! I feel like the night flew by. The staff was superb and helpful. Our family and friends stated," By far, the best wedding we have EVER been apart of, so beautiful and heartfelt." The staff was by our side every step of the way, very attentive. I would recommend the Butterfly House to anyone getting married. We have so many awesome memories of our wedding to share with loved ones, thank you so much for everything!

The Butterfly House's reply:

It was our pleasure to host your special day. Congratulations once more and enjoy endless years of happiness together!

I love this place. First as a place to go to with my family, then on a date, and last for my wedding venue! I felt like a princess in an outdoor castle! Thank you very much for our special day!! :)

Bill

Married on 09/24/2014

Wow! What a great venue! We searched diligently for the perfect setting for our wedding. And we found it in the Butterfly House. The grounds are so meticulously kept with beautiful flowers, plants and the water features added an additional calming presence to the environment.

Megan, the wedding coordinator, was very pleasant and eager to accommodate our specific needs. She provided many options to meet all of our wedding plans; from the ceremony setting to our sound system requests. Megan and her staff were easy to work with and provided excellent service from start through the reception clean-up. The Butterfly House made our wedding perfect in every way!

Kimberly

Married on 09/20/2014

Megan, our contact person was not only very sweet and patient, she talked me through everything I needed to know to make my daughter's wedding day perfect!
The venue was stunning! There is nowhere in St. Louis that could compare with the beauty of the gardens in the Butterfly House. Even though there was a festival going on that day, it didn't matter at all. Our guests were treated like royalty.

Adam

Married on 09/13/2014

We got married September of 2014. The price was good compared to other vendors, we looked all around the country and this was the best price for this type of venue. Everything was beautiful and looked great, and went very smoothly. We got so many compliments on the venue, everyone had a great time.

But what made me give 5 stars was the help given to us by the Butterfly house wedding coordinator Megan. She helped us through all 10 months of our planning process. She called every vendor we had and made sure they knew when to arrive so we didn't have to worry about that. We also made a couple special requests last minute that she was happy to accomodate. I'm not really sure anything could have gone any better. She was on site the entire time of the wedding and reception. And was still there when we left at 11pm helping with cleanup and any last questions or requests we had
Adam the Groom



Justine

Married on 05/10/2014

Megan was the wedding planner at the Butterfly House in Faust Park for my son and new daughter in law's ceremony recently. She met with us a few times at our request, gave us suggestions, returned our calls quickly. She is so patient and thoughtful. She is also very supportive and positive in her comments which really made us feel at ease. The ceremony went off perfectly, the weather was wonderful and Megan is fabulous. I would recommend the Butterfly Garden to anyone for their wedding ceremony; it is beautiful!! And ask for Megan Powell!

Jennifer

Married on 09/21/2019

Pefect Location

We had our wedding under the Pavilion outside in the gardens. The location provided a beautiful backdrop to our ceremony and for pictures. The staff was wonderful helping us plan the details to ensure everything ran smoothly for our big day. We had a wonderful experience and highly recommend the Butterfly House as a venue.

Keerthi

Married on 06/18/2017

We had our ceremony and reception in the Butterfly House and we're so happy that we chose them!! Our guests, especially the one with kids, absolutely loved the place, and so did our photographer. Stephanie and her team were very professional and they were a major reason why the day went so smooth.
I especially liked the way Stephanie took lead on our rehearsal. My fiancé and I are Indians and we had little idea of all the elements in an American Civil Ceremony. But she took the reins during the rehearsal and made it so easy on all of us, including the bridesmaids and groomsmen.
Butterfly House has a list of catering vendors from which you can choose and they also have recommended vendors for Photography and DJ. Their recommendations are all good and honestly it made the whole decision making process much easier than I anticipated.
If your guest list has only 80-100 people and you want an outdoor wedding, then this is the place to go !!

Trish

Married on 04/23/2016

This is the perfect location if you want a very intimate wedding ceremony with all the beauty of a larger venue! Any time of year, any weather, the conservatory is perfectly green and full of butterflies! All you have to do is show up!
The staff were great to work with and everything went as planned. Very simple so that we could actually enjoy our day!

Natalie

Married on 10/16/2010

The employees at the Butterfly House set up and clean up, and there is backup for rainy weather. Overall, I am very pleased with the smoothness of the ceremony, and the fact that I didn't have to worry about times and schedules because they did it all for me :) Not to mention, this place is BEAUTIFUL! The only complaint I have is that you only get 2 hours, because they do multiple weddings in one day.

Angie

Married on 05/30/2009

The actual facility used for the wedding ceremonies is absolutely gorgeous, and their pricing really isn't bad either. The only thing my husband & I really didn't like was how quickly you & your guests had to be out of the building. We had the 10 to 12 time slot, so we had to have our pictures & everything finished by 12. Well, with an 11 o'clock wedding & the ceremony not being over until 11:30, there really wasn't much time to gather the entire wedding party for quick pictures in the Butterfly Conservatory. Other than the short time periods you are given, the Butterfly House is a beautiful place for a ceremony.

Natasha

Married on 09/01/2018

The Butterfly House is one of the most beautiful places to have an outdoor wedding/reception in the St. Louis area! It was a magical night and our guests loved being able to go see the butterflies in the conservatory during the cocktail hour! It was everything I imagined and more. If you are looking for an outdoor fairy garden complete with good food, lots of twinkle lights, beautiful flowers, butterflies, this is definitely the place for you! Furthermore the staff was very professional and accommodating. They do this so often that everything is set in auto-drive and you can sit back and enjoy your wedding!

Courtney

Married on 06/25/2011

I couldn't imagine having our ceremony anywhere other than The Butterfly House! It was perfect, even with the little bit of rain that we had during the ceremony. Everyone was very helpful and kept things moving and in order both on the day of and for the rehearsal. The price was a little more than I originally wanted to spend but in the end it was totally worth it, the staff and everything about the location was wonderful. They have a back up plan built in, so you don't have to worry about quick changes, or planning for two options in case of inclement weather. There was a storm moving in before our ceremony so we were given several options; move the location to the tented area near the lake, go ahead as planned without our music, or try and wait out the storm and start later. The choice was our and making the last minute change was taken care of to add no additional stress to the day. Everything was wonderful!!!

Tracy

Married on 10/04/2008

The Butterfly House was absolutly beautiful. The only thing that was a bummer was you only got a total of two hours and they did two weddings a day so you had a 10am to noon spot or noon to 2pm. Then you and your guests had to be out of there. But it did work out GREAT, and all of the guests get to tour the Butterfly House for Free! It was a beautiful place, they took care of coordinating everything and telling everyone when they needed to walk and where they needed to be, which was wonderful as well. I would definately recommend this place. We DID NOT have our reception here, it was just the Ceremony.

Haley K.

Married on 06/04/2022

Beautiful Venue!

I always dreamed of getting married at the butterfly house, as it is a beautiful venue. Their outdoor garden is perfect for a small wedding and allows for the reception to be at the same location. They had a backup plan for rain or bad weather. The only issues we faced were we went through 3 wedding coordinators during our year of planning and things got confusing. Our timelines got mixed and I had to do some last minute hotel booking so I'd be able to get ready on time. The timeline is fast so if you're doing elaborate decorating, you'll have to work fast. Luckily the venue is so pretty we only needed minimal wedding decorations. Overall, every person we worked with was lovely and the wedding turned out beautiful. They even sent us a gift after the wedding. I'd recommend giving the butterfly house a look!! It was perfect for our wedding and I couldn't be happier with our day.

+ 2

photos

The Butterfly House's reply:

We are so happy you enjoyed your wedding at The Butterfly House! Best Wishes for you and your husband. Enjoy the next amazing milestones to come with your marriage!

Lasandra

Married on 09/07/2013

I loved having my wedding ceremony at the butterfly house in Faust park, the scenery was beautiful for an outside wedding an made for wonderful backdrops in our wedding photos. However I did feel like everything was a little rushed.

Theresa

Married on 09/11/2010

Pricey, but for us so worth it! We had very sentimental reasons for wanting to have our reception at the Butterfly House and we were not disappointed. It is a beautiful site and Faust Park, in addition to the gardens and BH itself, has lots of great photography spots. The staff are very professional and cordial to work with.
Are you interested?
Send a message