37 Reviews
Recommended by 98% of couples
Quality of service

4.9 out of 5 rating

Average response time

4.9 out of 5 rating

Professionalism

4.9 out of 5 rating

Value

4.9 out of 5 rating

Flexibility

4.9 out of 5 rating
8 User photos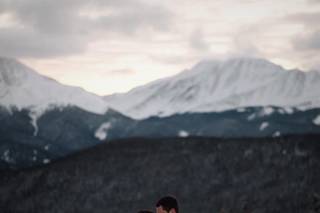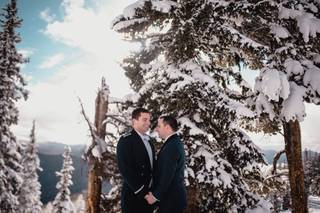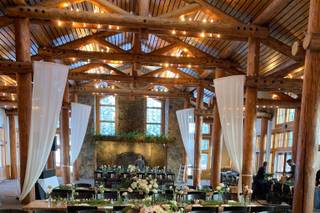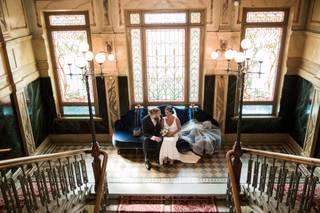 + 4

photos
Jen B.

Married on 09/03/2021

Stress free wedding day!

Whitney from Sweetly Paired made our wedding day stress free and even better than we possibly could've imagined! Before the wedding, our venue was trying to charge us extra for a cost they had previously agreed to cover. Whitney called the venue and had the issue resolved that day. On the day of, Whitney and her assistant Lori had everything set up beautifully before we even arrived. When it started pouring during our ceremony, Whitney immediately held an umbrella over me and Lori handed them out to the guests. During the photos after the ceremony, Whitney brought us champagne and our appetizers so we didn't miss out. Thanks to Whitney and the team at Sweetly Paired, we were able to just relax and enjoy our wedding day!

Alice R.

Married on 03/12/2020

What a Great Day!

Lilli and her team were super easy to work with. They were so honest and helpful! After seeing everything they do, I couldn't imagine doing it myself! They were just amazing and took care of everything. If you want to feel taken care of, Sweetly's the best!


Shauna W.

Married on 08/24/2019

Exceptional

Responsive, professional, creative, tireless, organized - Lilli and her Sweetly Paired team cannot be beat. Leave the details to them and enjoy the wedding day!

Are you interested?

Send a message

Trey R.

Married on 12/08/2018

Long Distance Planning, Incredible Results

I can't say enough amazing things about Lilli Black the Sweetly Paired team! My husband and I were planning a wedding at the top of a 12,000 ft mountain, in mid-December, while living 3,300 miles away in Honolulu. Lilli was a godsend from day 1! Over an entire year of planning, the team constantly kept checking with us, even when there was nothing yet to do, and helped us make every important decision along the way. They come prepared with a list of outstanding vendors, and all you have to do is choose which best suits you.

When the day finally came, everything was so well planned that literally all we had to do was wake up and start enjoying ourselves. Everyone always talked about how stressful a wedding can be for the couple, but I can honestly say that my husband and I were able to enjoy every single minute of that day thanks to Sweetly Paired and the incredible vendors who put it all together for us.

10/10 would do it all over again the same way!

Larisa

Married on 10/26/2018

Hire Sweetly Paired!

Lilli and her team at Sweetly Paired were amazing to work with. Our wedding day was perfect because of them. Do yourself a favor and hire them.

Cooky

Married on 09/09/2018

My *now husband* and I just got married last week in Keystone, Colorado on top of a mountains and we couldn't have done it with Lilli and the Sweetly Paired team! Darren and I just moved to Colorado and were living here for about 5 months before we got engaged so we had no idea where to even look for venues or even gone to any weddings here to get suggestions from friends. I HIGHLY recommend Sweetly Paired for couples who just moved to Colorado!! They literally took such good care of us!
I found Sweetly Paired online and it was the best decision we made for ourselves! It is possible to plan a wedding in 5 months with Sweetly Paired by your side! The Sweetly Paired team were awesome with keeping in touch with weekly emails and the weekend/day of was just perfect! We chose the "Partial Planning" Package which was perfect for us. We still wanted to be a part of the planning process! Being from out of town and being new Coloradans, we literally had no idea where to start! Lilli has a lot of connections (florist, DJ, photographer/videographer and so on...) and made it very easy for us to find other vendors that she works closely with. However, if you choose to pick another vendor, they were super supportive of it and by no means try to push their vendors on you!
The week of the wedding, I was nervous and anxious about the weather since we were getting married on top of of a mountain (I mean, come on, what's a Colorado wedding without views?!) and the forecast was showing lighting bolts and rain the whole weekend of our wedding. Lilli was super helpful with easing my mind and making sure that if we needed to bring up umbrellas or blankets, she would take care of it!! The day of the wedding went so smoothly. My family and friends literally didn't have to do anything! Lilli and Hannah took care of it all! They brought blankets and umbrellas just in case but the weather ended up clearing and it was perfect. The Sweetly Paired team is the way to go!

Tara

Married on 08/09/2018

Lilli and her team did an outstanding job with our wedding and truly went the extra mile for us! If you are on the fence about getting a wedding planner, I highly recommend it! Lilli was incredibly organized and asked us about so many small things that we would've completely forgotten if it weren't for her. My bridal party was very impressed with how on top of things she was at our rehearsal. She even told us how to pose properly while we exchanged rings!

Lilli and her team know the wedding industry very well so they had great suggestions for vendors of different price ranges. Our wedding was everything we had hoped for and more and we could not have done it without Sweetly Paired!

Elizabeth L.

Married on 07/28/2018

Absolutely Amazing!

Lilli was my wedding planner for my wedding in Sweden and I cannot say enough good things about her. She knows everything about everything, pays attention to the tiniest details and works well with everyone; family, location, vendors-even with language and cultural barriers for an international wedding. All of the vendors reached out to me after and complimented Lilli on her work and the ease of working with her on our very large and very complicated American/Swedish wedding. We had a last minute flower emergency and Lilli solved it quickly with experience and contacts. She personally did all the flowers and they were more beautiful than I had imagined. I had the most beautiful wedding and perfect day and it would not have been that way without Lilli. All brides will be lucky to have her!

Jana

Married on 06/22/2018

Lilli and her team at Sweetly Paired were so wonderful!! We were planning a Vail, Colorado wedding from afar from Atlanta GA so we were having to choose our vendors and venue site unseen. Without Lilli's help, I don't think we could have pulled it all together and I KNOW it wouldn't have been as amazing! The whole team was so sweet and very responsive. I highly recommend!!

Elissa

Married on 06/22/2018

After deciding to do a small destination wedding to the Colorado mountains this summer, I quickly realized I needed help with planning. I reached out to Lilli and after speaking with her just once, my stress level went way down! She provided great suggestions, ideas, and recommendations for vendors and helped me plan it all in about 6 months! On the day of the wedding, everything went perfectly and our guests couldn't believe we planned it sight unseen. The credit goes to the Sweetly Paired team. They were there every step of the way making sure things went smoothly and had such a calming and supportive presence. I highly recommend Sweetly Paired!

Brynn

Married on 01/11/2018

They were amazing and there was NO stress whatsoever for our elopement. They handled everything and replied quickly to emails as well as sent me weekly updates about everything! I couldn't not have asked for a better planner team! Thanks so much y'all! If you want more inf on my day here's the link to my blog where I featured my vendors including Sweetly Paired! http://lipstickandwhine.wordpress.com/2018/01/16/colorado-elopement/

Peggy

Married on 09/24/2017

Lilli and her team are fabulous to work with! From start to finish, we felt we were in extremely capable hands and experienced the wedding of our dreams.

Malcolm

Married on 08/05/2017

We loved working with Lilli as a planner and the flowers were beautiful!

Amber

Married on 07/15/2017

Lilli and her associates were AMAZING!! My now wife and I are located in Texas, she made every aspect of our wedding so easy being that we were away. She recommend venues, places to stay, food, an AWESOME photographer and even our amazing officiant, (her husband Scot). We were so pleased and put at ease with the whole process. My bouquet was perfect and so were the rest of the flowers for our ceremony. If I had to do it all over I'd book with her in a heartbeat!! Thank you from Amber and Katie!!!

Stephanie

Married on 07/08/2017

Sweetly Paired and Lilli Black dont need any more fantastic reviews, but they did such amazing work I HAD to write them one! Lilli was available all the time to answer questions and help us find photographers, DJs, and set us up with beautiful flowers through Bella Calla. Lillis team was able to help us every step along the way: from budgeting, to loading our guests onto shuttles. Our guests have all commented that they can't understand how a wedding could go SO SMOOTHLY- we owe it all to this team!

-I accidentally posted this review with their floral page "Bella Calla." For the record, the flowers were AMAZING as well. I would highly recommend their services.

Erika

Married on 06/23/2017

I knew the day I met Lilli that she was going to be the perfect planner for us. She is honest, creative, smart and a pleasure to work with from start to finish. She answered my MANY questions quickly (day or night) and never made me feel like a bother, even when I thought I was losing my mind. My wedding would not have been the same without Lilli and her team, and I am FOREVER grateful for them!

Sam

Married on 06/10/2017

I used Lilli and the Sweetly Paired team for my wedding in June. My family made it a pretty stressful process (espeically my mom), and I needed help with planning so I could enjoy getting married. We got married in Vail, and since we don't live there and all we needed someone to help us to plan. We were just looking for a day of coordinator, since our venue required one, but we ended up choosing the partial planning package. It was totally worth the extra money, having someone to keep us on track and make sure we didnt' mess anything up. I would absolutely go with them again if I ever had to plan another wedding.

Kristie

Married on 04/07/2017

My wedding experience would have been drastically different without Lilli Black as my wedding coordinator. My wedding venue came with a wedding coordinator, so I was told I would not need further assistance. This was not true. The venue's coordinator offered little to no help and was very unorganized. Lilli designed the most beautiful ceremony and reception design I could have ever imagined. She was also my florist (Bella Calla) and I absolutely loved my silk flower bouquets. Looked so real and lasted the entire cold windy day up on the mountain. Lilli totally handled all of my vendors and conducted my rehearsal and wedding in a very efficient, classy way. She got people where they needed to be without being overbearing. I was able to totally sit back and enjoy my day because I knew she had everything covered. She took over things I forgot to do and was such a professional through the whole thing. I gave her some things beforehand but other than that, she brought all baskets, chalk boards, vases, flowers, cake stands, baskets, etc. so that was a huge help. Lilli is awesome.

Erin

Married on 02/23/2017

I don't even know where to begin to sing the praises of Sweetly Paired? I guess a good start would be a quote from my new mother-in-law, two weeks after the wedding: "it was the closest thing to perfect I've ever seen!" I totally agree. A wedding is so filled with emotion and has so many things going on and decisions to be made that require an inner calm, friendly communication, patience, and foresight. Lilli had that and more! From the beginning, she worked with me and really listened to my vision. She made suggestions for vendors, shaped the timeline, and made everything such a breeze. She was concise and timely getting back to us and coordinating all of the moving parts. As a result we were able to relax and revel in our love, our family and our freinds. Hiring Sweetly Paried was the best thing we could have done and we wouldn't hesitate for a second to do it again!

Missy

Married on 11/12/2016

I can't put into words how wonderful an experience working with Lilli was for our intimate mountain wedding. We were trying to plan the entire thing long distance and wanted a planner who would help with vendors and make the process easier. Lilli was very understanding of our particular circumstances and customized a package just for us.

Lilli and her whole team were so great throughout the entire process. They were all very personable and easy to talk to. We were amazed at how well they got to know us as a couple and understood what we were looking for. All of the vendors she recommended were truly amazing, and weren't the ones that we found in our wedding research. I doubt we would have found them otherwise.

She guided us through the entire process to make sure that all of the details were accounted for, and I'm so glad she did because we'd have definitely overlooked things... Weddings are tricky events! Lilli was totally on top of the tons and TONS of emails that I sent her and really helped put me at ease.

So, no surprise, that with her help the wedding went off without a hitch. Lilli and her team were there making sure that the entire event was an amazing success. They took care of everything! Not only that, they were such a delightful presence, so encouraging, upbeat, and really seem to enjoy their work. I can say with absolute confidence that without Sweetly Paired there, our wedding would not have been the outstanding success that it was!

Kim

Married on 11/05/2016

We worked with Lilli for our wedding at the Manor House in Littleton, CO. She was our day-of coordinator as well as florist. First of all, Lilli is so much more than a day-of coordinator. She stepped in about six weeks before and took over all communication with the venue and our vendors. We had an issue with our caterer and she took charge and made sure we had everything we needed to be relaxed before our wedding day. We felt as if she was 100% on our side, which is what you need to feel when you are juggling so many different deadlines, people, and of course, emotions! She has so many creative ideas and told us about issues that could arise that we never thought of. If there were any issues the day of our wedding, we never knew about them. She gave great advice, was honest, promptly responded to all emails and never made us feel as if a concern was unfounded. She is a true professional, and she's also really fun to work with!

I can't say enough great things! Hiring Lilli and Sweetly Paired/Bella Calla was the best decision we made and I would recommend her to everyone I know who's recently engaged or in need of any sort of event planning. Our day would not have been the same without her and her team.!

Adrienne

Married on 10/22/2016

Lilli planned my daughter's wedding and she did an absolutely amazing job. I'm so happy that she found sweetly paired, and I highly, highly recommend them. Lilli stayed for the entire day, until all of the other vendors had packed up and made sure everything was tidy before she left. She even helped pack up all of the stuff so we could take the cake and gifts home. She made sure the day flowed well and kept me and my daughter at ease all day. Everyone was extremely impressed. Thank you sweetly paired for making my daughter's wedding day the best day of her life.

Sarah

Married on 10/15/2016

I worked with both Bella Calla (Lilli's flower shop!) and Sweetly Paired for my wedding. I absolutely could not believe all the things I didn't think about when I was planning. Lilli and her assistant were both amazing before the wedding, helping me calm down about details, and settling my mom down. When we sat down, one of the things she told me was that the goal of the coordinator is that me, my fiancee, and my family would not be working that day. She told me her team would have everything under control so that we could have fun... and she was SO right! I'm sure something went wrong that day, but I have no idea what it was! My day was as close to perfect as I could have imagined. THANK you, Lilli and team!

Amanda

Married on 10/15/2016

I worked with Lilli at Sweetly paired and, oh my goodness gracious, she made sure that the whole day run so smoothly. At first, I thought I could pull off our wedding without a day-of coordinator, but I'm so grateful I changed my mind! There is no way our day would have run nearly as smooth if we hadn't. Lilli had a package which worked perfectly for us.
Lilli was incredibly sweet and personable. It felt like I was planning my wedding with a close friend. I have no doubt she saved me from a couple of melt downs that would have been inevitable without her help. Everyone from Sweetly Paired that worked with us was so nice, professional and helpful and I STRONGLY recommend that you call them to help make your wedding dream come true.


Jenni

Married on 10/08/2016

At first, I totally couldn't decide if I wanted to spend the money on a wedding planner. But after a lot of thinking, I decided to pick Sweetly Paired and I COULDN'T BE HAPPIER. Lilli who runs Sweetly Paired was extremely responsive and super friendly. I am a very organized and particular person and I had been pseudo-planning the wedding in my head for about six months. I was so sure I knew the in's and out's of weddings. But after our first meeting, boy did I realize I had a lot to learn! She asked all of the questions I wouldn't have ever thought of but that were crucial for a wedding. Who knew there were so many details! She was a huge help and extremely supportive. Anything that I needed, Lilli took care of. She took all of the pressure and stress off me. On the wedding day, I had the best time ever and never worried about a thing. Lilli took care of it all. I did find out the day after that not everything went according to plan, but Lilli did such an awesome job that I didn't even notice. I was in awe at all of the details she took care of. I am astoundingly happy with this company and would recommend it to everyone. Thank you from the bottom of my heart! You made my dream come true and I couldn't have done it without you!
Are you interested?
Send a message