36 Reviews
Recommended by 100% of couples
Quality of service

5 out of 5 rating

Average response time

5 out of 5 rating

Professionalism

5 out of 5 rating

Value

5 out of 5 rating

Flexibility

5 out of 5 rating
Awards
3 User photos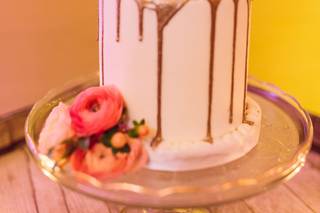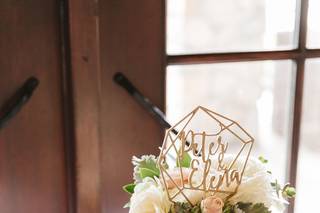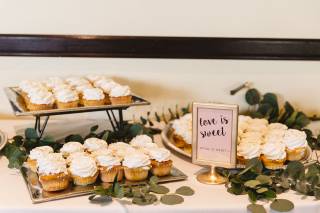 Amanda E.

Married on 06/11/2022

Absolutely Amazing

Christina was so easy to work with for my wedding dessert catering. She was incredibly flexible and really willing to customize whatever my husband and I asked for. The day of, the desserts were GORGEOUS and absolutely delicious. We received a ton of compliments. Thank you so much for helping make my wedding such a success!

Erika V.

Married on 08/28/2021

Amazing desserts and very professional

Supreme Sweets review

Christina is amazing to work with. I reached out to multiple bakers in the area for my wedding for information about a dessert bar and cakes. Christina sent me ideas, photos, and pricing. I wanted to try some samples and since she no longer has a storefront, she offered to drive to where I was in Petaluma to drop off a box of samples. She didn't charge anything— she just happily dropped it off went on her way. My fiancé and I devoured everything in the box (cupcakes, cookies, cake pops, buckeyes) and we're so impressed, we booked her right away.

She worked with me through a ton of emails to come up with the perfect assortment for my dessert bar and the best design for our cake. She charges a reasonable fee (I think it was around $125) for delivery and set up. She has an Instagram account that shows all kinds of photos and various dessert bar set ups to give you ideas. She was always super sweet and patient during the whole process. The dessert bar and cake turned out wonderfully! And my guests raved about the desserts, especially the cake pops and cupcakes!

I would definitely recommend her for any sort of event or wedding. One small recommendation I would suggest is to have a price list on Google docs or something to save her some time from having to list them out in email. I felt bad that I kept having to ask her prices for so many things but she was always happy to reply and let me know details. Would save her a lot of time to put it all in one place for the future. Thanks for everything, Christina!

Stephanie

Married on 06/01/2019

Easy to work with and affordable!

Christina was referred by our wedding coordinator and we were really glad we chose them. We got a 4"/6" tall 2 layer cake with an 8" circumference and chose our favorite flavor (cookies n cream) with gold drips. We showed Christina a few examples of what we wanted and she made it perfectly. It was delicious and was a very photogenic cake. Her pricing was very affordable and we inquired about 3 other bakeries in the area. She's got the small business feel and was very easy to work with. Everything went as smooth as can be and she was always super responsive and ready to answer any questions we had. Thank you!

Are you interested?

Send a message

Paulina

Married on 08/25/2018

Christina is THE BEST. She is the sweetest and makes sure she gives you exactly what you ask for. She went above and beyond, and made our dessert table look and taste phenomenal.

Nicole

Married on 04/14/2018

We wanted a small wedding cake, with an elegant design, that was still unique and totally us. Supreme Sweets definitely captured this for us! Plus it was a delicious as it looked :)

Elena

Married on 04/22/2017

Christina provided the cake and cupcakes for our April 2017 wedding. Not only did she accommodate multiple food allergies (some gluten free, some diary free) but also delivered. Christina was a breeze to work with and our cake was BEAUTIFUL- I say magazine worthy ;)
We will keep going to Supreme Sweets for all of our celebrations!

Sydney

Married on 04/01/2017

We loved working with Christina! She was so accommodating and really worked with us even though we really wanted a dessert that wasn't really well known in the states. Christina made sure that they were up to the standard and all of the desserts - 2 tier cake, apple pies, and butter tarts (believe me, you want them!) were outstanding. Her prices are reasonable, she is a normal person and her food is incredible!

Jodie

Married on 08/27/2016

My three tier champagne and dark chocolate wedding cake was amazing. Delivered to the venue right on time and exactly decorated exactly how I envisioned. Flavors were delicious and cake was fresh. Highly recommend Supreme Sweets : )

Mandy

Married on 05/07/2016

We used Supreme Sweets for our wedding desserts and they were a HUGE hit! We had a combination of cake pops and pie pops (yes, pie pops!) and they were delicious, adorable, and totally affordable! Christina was extremely easy to work with throughout the whole process and had great ideas for decorating the cake pops to match our colors. Plus, the new shop is super cute and has tasty milkshakes. Just the best!

Michelle

Married on 12/13/2014

So happy with your wedding cake! Not only was it beautiful, all my guest loved it! Christina was extremely flexible with our needs and budget

Marisa

Married on 11/01/2014

Now called Supreme Sweets, but this place doesn't even need to have a name to be the best place hands down! I won a gift at a wedding expo for a free grooms cake and I knew exactly what I wanted. I wanted a race car tire with a checkered flag draped over it and based on picture and reviews I was very confident she could handle this task. We ended up using this as one of our desserts at our dessert table and it turned out so amazing. Without even hesitating she told me this was a different project, but that she would give it her best shot, and boy she did amazing!!!! The cake was more then I even imagined in my head and looked beyond cool! Everyone at our wedding loved it and thought it was a perfect representation of my husband and I.

Gail

Event on: 12/07/2013

We had a cake show up that was a Rattle snake ~ AWESOME true life, enough cake to feed the block ! Right date, on time, Great cake ~ Ocakes is the way to go ~

Kyle

Married on 12/04/2013

Best tasting and best looking cake I've ever seen and had the pleasure of eating. I found out about Christina's cake shop through my family.

10\10 would eat again.

-Kyle

Molly

Event on: 10/15/2013

Occasional Cakes is always amazing!!

Karen

Married on 10/05/2013

I loved the cake at my wedding! Not only was it beautiful, but it tasted delicious as well! Christina was so easy to work with, and she really got my vision. Her prices were also very reasonable. My only regret is that we didn't get a bigger cake :)

Supreme Sweets's reply:

Thank you Karen! I'm so happy the cake was enjoyed, and I was glad to see your reaction to it on your wedding day - a rarity for me!

User1504462

Event on: 09/08/2013

Loved my mustache themed cake and cookies for my baby shower! Super yummy and moist!!

Emily

Married on 08/22/2013

I can't say enough good things about Christina and Occasional Cakes! I got her name through my florist, from another bride who used her and I'm SO glad I did! Christina was the only baker I contacted that was willing to create the design I had in mind. She did a great job. Also, the cake was delicious! I would recommend Occassional Cakes to anyone looking for a great looking yummy cake at a great price.

Supreme Sweets's reply:

Thank you Emily, I cannot believe you had trouble finding a Baker for your sweet doily cake. It was my pleasure to bake for you.

Bevin

Married on 07/27/2013

We did mini cupcakes and cake pops for our wedding and they came out perfectly! We were able to have a variety of flavors in champagne, vanilla, chocolate, chai tea and red velvet and they were delicious! They set them up on all different tiers and decorated them so sweetly to match the venue and our colors. My only regret is that I should have done more cake pops as all 100 of our cake pops were gone in less than an hour. The mini-cupcakes were just as delicious, though, and were similarly gone by the end of the night!

Supreme Sweets's reply:

Thank you Bevin, you were an awesome Bride to work with. I'm so glad you were happy with everything, loved your design choice.

Some people during the wedding process just make your heart happy along the way. Christina is one of them! I adored working with Christina. I was not very particular about our cake and Christina came up with great ideas. We had a 2-tier cake for cutting and a selection of 3 types of cupcakes. The grooms' cake was a sand castle with surfboards. Everything was easy, fun, affordable and beautiful. Thanks Christina!

Nicole

Event on: 05/11/2013

Christina took the dream of my son for his cake and made it a reality. Not only was she amazing in consultation with a little guy turning 6, but she heard what he said and made a cake that was just as he requested... cheetah's running and all! Not only did she create amazing 3d imagery, but all of us adults were also very pleased with the flavor! Moist, flavorful... amazing. Thank you Christina!

Kate

Event on: 02/24/2013

My husband surprised me with a party for my 40th birthday. He contacted Occasional Cakes to make something special and Christina came through! The guests at the party raved at how beautiful the cake was, and then we sliced it. Guests couldn't believe how delicious it was! The chocolate was so rich and moist, and fortunately for me, there was a slice or two to bring home at the end of the night.
We love Occasional Cakes, but not just because the cakes and goodies are delicious and beautiful, but because Christina is wonderful too!

Kristen

Event on: 02/15/2013

I was going to San Francisco and Napa to celebrate my 30th birthday, and knew I needed a cake to celebrate the occasion. I found Occasional Cakes and after reading other reviews I knew I had found my birthday cake baker! I sent her pictures of what I wanted and was so happy to receive it! It was beautiful and when we finally cut it, it was delicious! A perfect birthday cake for a perfect birthday trip! Thank you Occasional Cakes!

Spring

Event on: 11/03/2012

I orderes my daughters birthday cake from Ocassional Cakes. It was a bowling theme. The cake looked and tasted amazing. She designed the cake to look like a bowling lane. With pins and bowling ball. My daughter was overjoyed with her cake.

Tania

Married on 07/21/2012

We are so glad to have had Christina as our cake designer and baker!

Her cake was the best cake we ever had in our entire lives and her baking skills are superb! We had a 5 tier cake with 2 flavors. The chocolate raspberry and yellow cake with fresh fruits. I could eat this all day! We had so many wonderful comments about the taste and design of the cake.

Christina is a great listener and is very patient. I had no idea what sort of design we wanted so she made like 5 personalized drawings of what design we wanted to help us out! It looked like it took days to do all of that! I don't know any other baker who would do this on their own time. She went above and beyond for our wedding cake in so many ways by sending us pictures and even decorating our cake topper that we had ordered. She also had a great working relationship with our vendors. She is so sweet and caring, we felt right at home! We are so happy that we hired her to do our wedding cake! It looked and tasted amazing! I will be going back for other occasions soon, just to have another slice.

Supreme Sweets's reply:

Thank you! Your cake is my largest to date! An experience I won't forget, and the swirling rice paper butterflies - it will always be one of my favorite cakes! ...but I had actually forgotten that I re-painted your topper for you, ha ha...

Josie

Married on 09/26/2011

Christina is a genius. Plain and simple. From the moment we met with her, she made us feel comfortable, she was professional and she was NORMAL! After dealing with stuffy, rude, pushy people, she was a breath of fresh air. We came to her with an idea for a red peanut butter and jelly flavored cake. She not only didn't batt an eye, but she created a cake that was totally eaten at the ceremony. We ordered cake for 100, had only 60 guests total, and not a crumb was left it was so delicious. We have been married for 5 months, and we still hear from people weekly how our wedding cake tasted better than any that folks had ever had. She kept in email touch, took everything we said into consideration and made us the most beautiful and DELICIOUS wedding cake! Her energy, friendliness and professionalism kept us so comfortable; I had not a care in the world regarding my cake. She also made a fabulous surprise groom cake for my husband. I sent her a photo of his first meal he made for me (Rack of lamb and mashed potatoes) and she recreated it beautifully, down to the chives on the potatoes and the texture of the herbs on the lamb!!! She is the person to use if you want a gorgeous, delicious, and well put together cake. She should be charging double!

Supreme Sweets's reply:

The unforgettable PB&J Wedding cake!! LOVED working with you - I received your thank you note, and tried to reply, didn't have your e-mail anymore... I had wanted to tell you congratulations on that news, and thank you for creating a new favorite flavor on my menu!
Are you interested?
Send a message