25 Reviews
Recommended by 98% of couples
Quality of service

5 out of 5 rating

Average response time

4.8 out of 5 rating

Professionalism

5 out of 5 rating

Value

5 out of 5 rating

Flexibility

5 out of 5 rating
49 User photos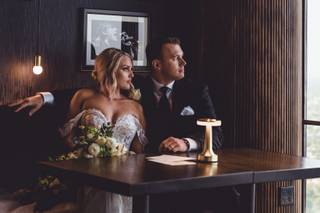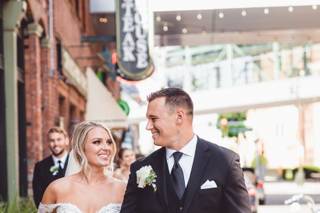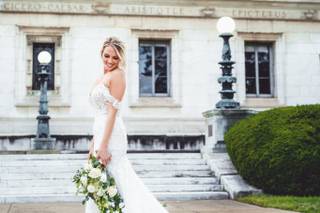 + 45

photos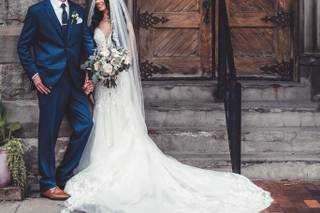 Featured

Kaitlyn E.

Married on 08/27/2022

The Best Engagement/Wedding Photographers

We had the absolute pleasure of working with Jae, Courtney, and Olivia for our engagement and wedding day photos. We were so impressed with how professional, organized, and kind they were. They are so passionate and creative with their work, and it shows in the photos. It was very difficult choosing just a few photos from the collection they provided, we were so happy with them all. On our wedding day, Jae made the effort to memorize everyones names in the bridal party (there were 14) for photos, which we were very impressed by! They know exactly what they're doing when it comes to getting a huge group together for photos. They were so organized with our timeline and worked very well with our other vendors. I cannot say enough amazing things about these photographers. We can't wait to work with them again in the future! I am recommending them to all my friends and family, they are simply the best in the business :)

Storytellers Photo Studio's reply:

Thank you!!!! You guys were the sweetest. It was our privilege and BLESSING to be part of your wedding. You guys are something special. Can't wait to share the whole album!

Gina R.

Married on 08/13/2022

Picture Perfect Wedding Photos!

I cannot say enough great things about Jae, Courtney, and Olivia. I had the pleasure of booking them for both my engagement shoot & wedding and both sets of photos were absolutely breathtaking. Having two sessions, I have had experience with each of the photographers on the team and everyone is phenomenal!
It was important to us that we book photographers my fiancé & I felt comfortable with because neither of us are used to being in front of a camera & have no idea how to pose for photos. However, you would never know by looking at our photos :) They were great at suggesting poses that turned out looking completely natural. You can just tell by the candid shots how much we really enjoyed the whole experience. Generally I hate having photos of myself, but I fell in love with each of our galleries and cannot stop looking at them. You can truly feel how happy we were that day.

My engagement shoot was in Belle Isle and I had no plan on specific locations. Courtney and Olivia came up with a plan of where we would start and end based on how the lighting progressed through the evening. We had to have had at least four different locations all within close proximity which made for a great variety of photos to choose from for our save the dates.
For our wedding, I (yet again) had no plan on where we would take photos around Detroit. Jae and Courtney had a meeting with me as the wedding approached to discuss potential locations near my ceremony and even mapped it out so i could get a visual of where the spots were in proximity to my church. On the day of, Jae entirely handled giving the party bus driver directions and directing him so I could enjoy myself - I truly was along for the ride :) we had a group of 18 traveling to different locations for photos and Jae and Courtney were GREAT about getting the group together, posing them, etc. all while remembering everyone's names!
In our call, we discussed shots that we wanted/would consider "must haves". After the day was over, I realized I forgot to ask for multiple shots. When I received my gallery, I was so happy to find that every shot I wanted and forgot to mention made its way into the gallery. There were photos of every single table of guests at my wedding (something I would never think to ask for), photos of my entire bridal party crying during my first dance with my dad (since I was only paying attention to my dad, I did not realize this was going on), and so many photos of the details of our day. The photos told so many stories that I can be reminded of for years to come.
We were married in August (obviously peak wedding season), and still received our gallery filled with tons of photos within 30 days! This entirely exceeded our expectations.
In addition to being phenomenal at what they do, the whole team is just a pleasure to be around. They are both professional and such fun to be around.
They gave us exactly what we wanted - tons of timeless, elegant, breathtaking photos. I can never thank the team enough!


+ 8

photos

Storytellers Photo Studio's reply:

Thank you!!! We had SOOO MUCH fun at your wedding! Such an emotional and memorable wedding. We are thankful to have been part of your day to capture your story:)

Paige

Married on 08/15/2020

Like a Dream

I LOVED having Storytellers Photo Studio take the pictures for our wedding. Olivia and Jae took care of us throughout the whole process. They helped me feel like a princess on my wedding day. They were so accommodating and made our day feel like it was as special to them as it was to us. Our pictures were stunning and honestly looked like they came out of a magazine.

On the day of, Olivia made me feel so heard. I gave her a list of picture ideas and had a plan for several different spots we were going to go to, even though we were on a tight schedule. She didn't waste any time and ran around with us taking great pictures all day. Her second shooter, Courtney, was wonderful as well.

Since the beginning, Jae has been great with communicating with us and very clear about wanting to get what we wanted.

Overall, very dependable crew and AWESOME pictures that we'll get to cherish for a lifetime. Thank you, Storytellers Photo Studio!!

+ 4

photos

Are you interested?

Send a message

Elliott M.

Married on 08/15/2020

Best photographers ever!

Storyteller Photo Studio really was the best! The photographers were so friendly and easy to work with, not to mention great at what they do. From beginning to end, our experience with them was everything we could have hoped. Communicating with them beforehand was easy and clear. They were very flexible during the shoots. They had great ideas for what would look the best. They were very affirming. Our wedding day was a little better and less stressful because we used Storytellers. Our prints look phenomenal. They are high quality. The photo editing is perfect. Everything was quick, from responses to inquiries we had to getting the photos and prints sent to us. Everyone was happy with our interactions with them and there were no problems anywhere throughout the process. I can't think of a way they could have been more helpful, classy, skillful or overall good as a Photo Studio.

Sarah

Married on 07/25/2020

Sweet, kind and an eye for detail! The best photographer ever!

Jae and Clarisa were an amazing duo! From the beginning Jae and Clarisa were amazing because they were friendly, kind and sweet and took amazing and unique photos. I had seen Jae and Clarisa work with another couple on their wedding photos and knew they had to take my wedding photos someday. That someday wasn't that far off! Before I knew it, I was planning a wedding and didn't know exactly all the plans I needed to make, Jae and Clarisa asked me questions and helped me plan a schedule were they needed to be and when. Jae and Clarisa are experienced and well thought out with their planning. Jae edited my pictures and Clarisa actually took the photos with her husband catching some candid shots from the side lines. The wedding day had it's stressful points but Clarisa was able to get all the photos I wanted and the people organized for me. She was sweet and helpful getting all the people in and out for photos in a timely manner. She checked out the venues before hand and helped me pick out places to take photos and poses for the photos. She was amazing! She has an eye for it! I highly recommend this photographer because they are good people, amazing photos(clear and unique and colorful), efficient, helpful, organized and reliable. You cannot mess around with who you have take photos. You can count on Jae and Clarisa to do an amazing job!

+ 17

photos

Don A.

Married on 07/25/2020

Jae & Clari

Amazing photos! Clarity and color was beautiful as well as candid shots just so perfect.
They are so professional, kept things moving and yet had care and attentiveness throughout.
We would highly recommend!

Jeremie M.

Married on 07/10/2020

Great experience

They were great to work with and they made the whole wedding day seamless for us. Highly recommend working with them.

Becky S.

Married on 09/27/2019

Excellent Wedding Photographer

We had an excellent wedding photography experience with Moments Forever Studio. We already do and will continue to recommend Jae to our friends and family. Everyone who has viewed our photos, loves them, just as much as we do.

Ingrid F.

Married on 08/09/2019

Jae and olivia are awesome

I had my wedding yesterday and jae and olivia made it perfect! I honestly think they are very talented and i enjoyed working with this studio due to their responsiveness and availability to answer any question/request i had.

Kara L.

Married on 07/20/2019

Pictures that make up for a Wedding venue nightmare

The power went out at my reception venue the morning of my wedding and the reception had to be moved to a high school gym. Jae made sure to visit the new location that morning and did an excellent job of taking photos in the space that "hid" the background.

Jae took beautiful photos that captured our day perfectly!

Chelsea M.

Married on 03/23/2019

Beautiful Wedding pictures!

Jae is a phenomenal photographer. The name of his business perfectly describes his ability to capture every detail of your wedding day for you and your spouse to cherish forever! Our wedding photos are as beautiful as the day itself! Jae is also a great person to work with! He is extremely professional, kind and very patient. Photography is one of the most special ways for you to remember your bid day; you will not regret choosing Moments Forever Studio!

Michaela

Married on 09/15/2018

AMAZING Photography Service

Moments Forever Studio (Jae) is an amazing photographer. We used him for our engagement photos, as well as for our wedding. Jae was able to capture all of the special moments, as well as candid pictures we were unaware of! His editing skills are phenomenal and his pictures are timeless. From our first encounter with Jae, we know he would be easy to work with, yet professional. For the quality of work Jae and his team provides, Moments Forever Studio is extremely affordable. My husband and I would recommend Jae to our friends and family and give him a 5 star rating.

Tiffany

Married on 01/03/2018

Jae was great to work with! We had family pictures taken at a gorgeous location and the outcome couldn't have been better! The portraits he took of my girls perfectly captured their sweet, little personalities. I will definitely be reccomending him to my friends!

Storytellers Photo Studio's reply:

Thank you Tiffany!! Your family is so fun to photograph. Your girls will break so many guys' heart that it's kinda tragic... You guys make me want to have a family.. Someday:)!

Carissa

Married on 07/01/2017

Jae has always been responsive and professional with me. He is shooting my wedding in about 4 weeks and he has made me feel completely at ease with the work that he has promised to do. He took the pictures on the day of my engagement and I was completely in love with them. One of his pictures was even posted on the instagram account of the jeweler who my fiancé got my engagement ring from

Storytellers Photo Studio's reply:

Thanks Carissa! I'm so excited to be at your wedding soon. It is my pleasure to help plan your wedding easier, and I believe it's part of my job too. All I can guarantee is that your wedding pictures will be 10 times better than the engagement pictures and any pinterest board ever existed.

Cindy

Married on 05/20/2017

We loved how are pictures turned out! We received so many compliments on them. I would definitely recommend Moments Forever Studio to everyone.

Andy

Married on 03/31/2017

Our Family has had two weddings since last August. First our son and then our daughter in March. Two very different weddings expressing the personalities of each couple. This studio captured the flavor of each. Both beautifully documented and some images as my wife commented, "This could be on the cover of any wedding magazine." Our final child and his bestie are expecting to use Jay and his team in a couple of years, if you don't book them first. I have come to think of them as a family friend for they have certainly served us well here in South Carolina.

Isabelle

Married on 03/31/2017

Jae was an amazing photographer! He was so willing to listen and understand exactly what I as the bride wanted. The photographs all turned out AMAZING!!! Thanks Jae!

Chelsea

Married on 07/02/2016

Moments forever studio made our engagement in NYC absolutely magical. He scouted the city and park for the perfect places for shots, captured our engagement in the moment and we now have unforgettable photographs of such a special day. Incredibly professional, with such a personal touch. Moments forever will truly capture all the moments you treasure with stunning photography and artistry!

Sophia

Married on 10/19/2013

Seriously Impressed from Vendor to Vendor!

As a bridal hair and makeup vendor, I see a lot of wedding photography. Moments Forever Photography stands in it's own category of incredible. Jae is detail oriented, responsive and most importantly his style is fresh, modern, clean and every bit of PHENOMENAL! Thank you Jae for sharing your art with my onsite bridal beauty team! I hope more of our brides select you as their photographer in 2019 and beyond!

Ethan C.

Married on 08/06/2021

An Excellent Professional to Work With

Storytellers Photo Studio are master photographers and excellent individuals to work with. My wife and I were very impressed with their photos. Jae and Olivia really took the time to get to know us and figure out what kind of photos we wanted. They are also very professional and timely with their appointments. I would definitely recommend Storytellers Photo Studio to my friends. I hope our paths cross again.

Kristin C.

Married on 05/09/2021

Great experience with Moments Forever!

We really appreciated Jae's calmness and flexibility on the wedding day. He helped everything run smoothly and went above and beyond to make sure we had wonderful photos to look back on. Our wedding day coincided with heavy rain, but you would never guess by the pictures. They are truly beautiful and captured the day well. Thank you Jae and Moments Forever.

Lauren

Married on 10/06/2018

Very Happy!

We were very happy with Jae! He did an amazing job capturing the special moments on our big day. Could not be happier that we selected him for our engagement/wedding photos!

Kirsten

Married on 06/30/2018

Beyond Pleasant & Delivers Magic

My family voluntarily expressed to me their enjoyment of interactions with Moments Forever Studio on our wedding day. Jae is organized, kind, calm, thoughtful, composed, and flexible. He even took the time to meet with me before our wedding to ensure we communicated well since I was from out-of-town. I expressed that we wanted candid photos most of all, and Moments captured some of the most tender moments of our wedding day, right next to some of the most hilarious. My Husband, who is not fond of photos, even smiled in our photos - gasp! I'd recommend the Studio to anyone for an event, family photo, or a private shoot.

Jillian

Married on 06/29/2018

A great experience

A great guy and a great photographer, I recommend him for your special day. We love our pictures :)

Anna

Married on 09/28/2019

Beautiful Photos!

Jae was a great photographer for our wedding, he is a decent price and his photos are just beautiful. I would recommend him to any couple looking for classic timeless photos!
Are you interested?
Send a message