144 Reviews
Recommended by 98% of couples
Quality of service

4.9 out of 5 rating

Average response time

4.9 out of 5 rating

Professionalism

4.9 out of 5 rating

Value

4.9 out of 5 rating

Flexibility

4.9 out of 5 rating
21 User photos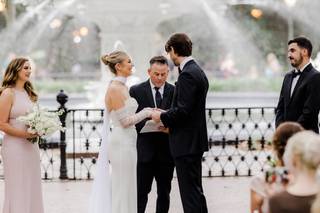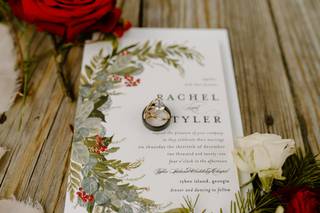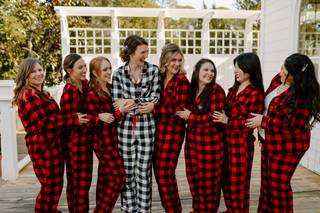 + 17

photos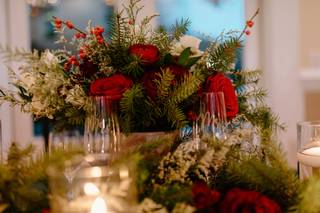 Dana

Married on 05/07/2023

Perfect wedding day

Everything was seamless and perfect on our wedding day. Vanessa was on top of every little detail and very communicative with me. I truly wasn't worried about anything. Everything went according to plan and she made things super easy for us when dealing with our vendors. She helped make game day decisions for me which took any and all stress off of me. All of our decorations, tables, etc were set up exactly how I wanted it all to look!!! She nailed my vision. She's also a very sweet person to work, with which is the icing on the cake!

Sara V.

Married on 04/29/2023

Soo reliable

Vanessa was our week of planner for our wedding this past April and she is literally AMAZING! I am an out of town bride so her expertise (especially around vendors and securing our spot at the park where we had our ceremony) was truly priceless. On the day of the wedding, the weather radar was so unpredictable and we werent sure if our outdoor ceremony would happen. Vanessa kept me updated on how the weather was looking but did it with such an ease that didn't stress me out. She would tell me the weather situation and give me 2 options of how to move forward - which was so helpful for me as the bride to just pick out of two options instead of over-thinking a solution. Luckily the rain held off and we were able to quickly get our ceremony done outside. I would recommend her to anyone, but out of town brides should definitely consider her!!

Katie F.

Married on 02/25/2023

Flawless Because of Vanessa

Hiring Vanessa as our planner was one of the best things I did for my wedding. She is an absolute pro. The moment I got off the bus at my venue to start getting ready for photos, my stress disappeared. She handled everything and made sure we were on time. She executed my vision to a T and made everything look and flow beautifully. Absolutely recommend.

Are you interested?

Send a message

Lourdes

Married on 11/22/2022

The best coordinator

We couldn't have asked for a better coordinator! We were from out of town and Vanessa helped us so much. She put all my worries at ease and I am so thankful we chose her!

Kendall G.

Married on 11/12/2022

Perfection!!!

Vanessa is beyond AMAZING!!! I only had week of planning but wish I would've used her for full planning. She made the last bit of wedding planning so easy, took so much stress off my shoulders, and made everything just fall right into place. From the moment I arrived at the venue, Vanessa and her assistant kept me calm and they organized everything so beautifully. Seeing my two years of planning become a reality brought tears to my eyes. They put everything together perfectly and it was more beautiful than I could've ever imagined. They were both there at every second of the day to help with anything and everything and I was 100% stress free. Every time I think about my wedding day, I am still in awe at how perfect and magical the entire day was because of them. I would hire Vanessa over and over.

Ariana G.

Married on 09/18/2022

Absolute Perfection

Vanessa and Shannon knocked it out of the park. I was an out of town bride, getting married at the Mansion on Forsyth in Savannah, GA. Vanessa was 100% communicative and helpful leading all the way up through the wedding day (and I only had a "week of" package!). On the wedding day, she and Shannon handled EVERYTHING. Despite being a Type-A personality, I felt I could totally relax and leave them to handle the flow of everything. The result was a SPECTACULAR wedding day (the best day of my life). I wholeheartedly recommend this team; they will deliver an excellent event and a great attitude to boot! 10/10

Kelly B.

Married on 09/10/2022

Hire her :)

Vanessa was SO helpful and responsive throughout the whole wedding planning process. I don't know how I would've done a destination wedding without her- from helpful tips about what other vendors to select, to explaining aspects of the ceremony that worried me and what my options were, to keeping me on track with selection due dates and payments, she was SO easy and kind to work with. We had a great day and I was so much less stressed knowing she was in charge and really understood what we wanted from the day

Samantha

Married on 05/15/2022

Perfect Worry Free Wedding Day!

Vanessa is amazing! One of the best decisions I made for our wedding was hire her for my day-of-coordinator. We are from IN and wanted someone local to help manage everything day of. I wanted to be able to plan my own day and knew I could take care of getting vendors hired but she was there for everything. If I had questions, she would answer them and offer advice. She also directed our rehearsal which we really needed. My wedding day went so smoothly start to finish. I just had to wake up, stay calm, and enjoy my day. She coordinated with all my vendors and made sure they were all on the same page. She set up my decorations exactly how I imagined and made my day everything it could have been. It rained for 20 mins about an hour before my ceremony and she made sure to wipe off all the guest chairs. I didn't have to worry about a thing. Don't wait to book her!

Caitlyn I.

Married on 05/07/2022

They are Spectacular!

Vanessa and team were amazing! From the moment I met with Vanessa I felt at ease. A lot of stress is relieved with a good planner and she made the weekend absolutely perfect. Somehow they even got candles lit on a very windy day! My bridal party and family loved the planners as well and couldn't have been more complimentary!

Allison L.

Married on 03/05/2022

So wonderful to work with

Vanessa and her team were absolutely amazing! The day of, Shannon was so helpful and great at her job. By the time I went to ask her something, she already had it handled. Everyone from Spectacular Saturdays was a joy to work with. I could completely relax and enjoy my day, they made sure everything went perfectly. I'm so, so thankful for everything they did! Hands down the best vendor.

Rachel P.

Married on 12/26/2021

Incredible Experience!!

Spectacular Saturdays could not have been a better hire! Vanessa was made everything so easy and was a joy to work with! She was present on the day of the rehearsal and when I came in carrying 4 bags of decor she didn't even blink! She was happy to make sure everything I brought was set up beautifully. She reached out to all my vendors in a timely manner and reached out when she had not heard from one. On the day of I continually thought I was running behind (because that is just who I am as a person) and was always so happily surprised to see we were right on schedule thanks to Vanessa. I knew she always had my back throughout the day and could not have asked for a better person to keep everything flowing perfectly. I could not recommend her more!

Susan P.

Married on 12/11/2021

Exceptional Service with attention to detail!

Vanessa was wonderful to work with. She exceeded expectations! The evening was just as I had envisioned and having Vanessa ensuring our wishes were met was invaluable.

Sarah E.

Married on 12/10/2021

Created our absolute dream wedding!

Vanessa did a wonderful job helping us plan and coordinate our wedding, especially considering all the last-minute changes that were being made due to COVID. We were planning our wedding in Savannah from North Carolina and had limited opportunities to actually drive to Savannah to plan in person. Vanessa knew a lot about the Savannah vendors and her recommendations were spot on. She stayed true to what my vision for the wedding was and did everything she could to help us carry it out. The day of the wedding, everything was perfect and my husband and I did not have to worry about a single thing. Even when there was a slight mishap with my bustle, Vanessa was on it right away safety pinning my bustle back into place. I could not have imagined a more perfect day. Thanks Vanessa for all your hard work and helping create our dream wedding!

Kristine C.

Married on 12/01/2021

Vanessa Saved Me

I was all about 2 months into wedding planning when I started to break down in tears from being overwhelmed. I was trying to plan a destination wedding and had only been to Savannah one time prior so I was not confident in my decisions. Vanessa was my dream come true and took the heaviest weights off my shoulders. She would send me an email with all my different options and I could just reply which one I liked and she took care of the rest! Day of she made sure the focus was on us at all times and made sure everything ran with no hiccups. She truly was a dream and I adore her and her team so much! Thank you greatly!

Lainey S.

Married on 11/13/2021

RUN, don't walk, to hire Spectacular Saturdays

WHERE do I even begin? We decided on the Week of Wedding Coordination package— and in hindsight— had we known how valuable and fantastic they would have turned out to be, we would have booked the Month-Of package or more. However, let me praise them all regardless:
Vanessa was awesome. She answered every email I'd send to her from the very beginning, including vendor recommendations, answered any questions, helped me begin a timeline, and then two weeks out, started reaching out to my vendors, establishing contact, touching base and making all arrangements and double checking times/delivery arrangements.

We had Shannon help us coordinate our rehearsal, and I cannot say enough good things about this woman! She is so attentive, such a pleasurable person to talk to, and absolutely puts the bride and groom at ease. She led the rehearsal with skill, promptness and expertise— told everyone where and what to do, and had it flowing smoothly! On the day of, Shannon stepped up, with her assistant Kim, and let me tell you, they are ROCKSTARS. She put out fires, ran around and made sure everything happened the way it should— they set out my desserts and cake when I realized the company didn't, they brought us food and water from cocktail hour during our photos after the ceremony, they brought us drinks and our dinner so we didn't have to worry about serving ourselves— coached us through the whole day and SAVED THE DAY by climbing under my wedding dress and figuring out that french bustle when MOH and MOB couldn't. In a heartbeat I would absolutely scream to the heavens, if you don't do Month-Of coordination, HIRE THEM for Week-Of. The stress that I would have had dealing with last minute vendor problems were ZERO because of Vanessa, Shannon and Kim.

Marissa K.

Married on 10/09/2021

Great experience

I was on the fence about hiring a wedding planner and it turned out to be the best investment of the whole event. Vanessa is personable, professional and she took so much of the stress off my plate. It is truly invaluable to have someone by your side to be your advocate and to make sure everything goes the way you planned/envisioned. Vanessa's was this person for me and I cannot express how happy I am to have found her! Thank you for everything Vanessa! Highly recommend!

Eddie N.

Married on 10/08/2021

An Absolute Lifesaver!

We can not say enough positive things about our experience with Vanessa for planning our wedding. We had been planning this wedding for almost two years by the time that it happened and she was there with us every step of the way (even in the onset and aftermath of the COVID-19 pandemic). She remained very responsive to all of our MANY questions and did her best to accommodate all of our requests. We had a very large guest size (approximately 250) and a VERY large wedding party; Vanessa was incredible at herding everyone where they needed to be in a timely and respectful manner. She was willing to give us her honest opinion about various aspects of the wedding and she helped us select vendors that would best compliment the event that we wanted. On the day of the wedding, her calm, reassuring demeanor was absolutely needed and appreciated. She was quick to intervene with any unexpected details that came up. Overall, Vanessa's wedding planning services were worth every penny and we miss our regular conversations with her. Do not hesitate to book this company for your wedding!!

Kim G.

Married on 09/11/2021

Every wedding needs Vanessa!!!

My wedding wouldn't have been as amazing and magical if it wasn't for Spectacular Saturdays. Vanessa is the true queen when it comes to wedding planning. Even in times where I felt like a mad woman, Vanessa always stayed calm, collected, and reassuring.

Savannah was a destination wedding for me and my husband. Vanessa was incredible with recommending excellent vendors, keeping up with vendors, sending quotes, pictures, and making sure we had everything we needed. When it came to the day of the wedding, I knew I could relax and focus on what I needed to because Vanessa was in charge. She made sure everything ran smoothly and how we wanted it to. It truly was the best day of my life and I cannot thank Vanessa enough. You will not be disappointed!!!!

Monica M.

Married on 06/19/2021

A sweet life saver

If you are thinking that you don't need a day of coordinator, you are very wrong! I was hesitant to book one at first, but we had to because our venue (Tybee Wedding Chapel) required for us to have a coordinator. Let me tell you, she went above & beyond during our day. She was exactly what we needed & more. She made a few days & the day of the wedding stress free/worry free. Vanessa and her team did great with the rehearsal, set up, coordinating the time line, and basically the whole wedding. I don't think I would've survived the day without Vanessa's help. They helped me bustle my dress, helped us pack up the place, to even driving us home at the end of the night. (transportation was difficult to find in Tybee island). Do yourself a favor, and book Vanessa and her team. You won't regret it. Again thank you Vanessa for your professionalism & kindness throughout our wedding. You are literally the best!

Kim L.

Married on 05/30/2021

Vanessa Will Make Your Wedding Worry Free

Vanessa Saturday is a master wedding planner! She is honestly exceptional! Her expertise is unsurpassed and her professionalism top notched. The process of planning my daughters destination wedding was actually an enjoyable process. Vanessa genuinely cared about my daughter and went above and beyond to help us create her dream wedding. Not once were we overwhelmed with the planning process. From our very first phone call, all the way to packing up our car after the bride and groom exit, we never felt any stress, all thanks too Vanessa. She was extremly responsive and super helpful every step of the way. Vanessa shared her incredible team of vendors with us that are truly exceptional in their fields. I believe her knowledge in the wedding industry and her relationships with the vendors, truly made my daughters wedding day a dream come true. Because of Vanessa's experience, and attention to EVERY detail, we all were able to enjoy every moment her wedding day without worrying, Her timeline was essential to ensuring things went as planned and getting everyone where they needed to be on time. We were so impressed with the professionalism and sense of security Vanessa provided to us throughout this entire process. She was able to take my daughter's vision and fine tune every detail and bring it to life. Vanessa is kind, patient, and a calming force throughout the entire process. Her organizational skills and desire for perfection can't be matched. Our family and friends are still talking about what a perfect day it was :) If you are lucky enough to have an opportunity to work with Vanessa, you will never regret your decision. I 100% recommend her services. Vanessa felt like family by wedding day! I am so grateful we found her! Thank you Vanessa for making all of Katlyn's wedding dreams become a reality.

Lindsay

Married on 12/06/2020

Vanessa is GREAT!

Vanessa has such a talent for event planning. She is very organized, great communication, and her attention to detail is exactly what you would want and ask for when planning your wedding. You are in good hands with Vanessa and I could not recommend her more.

Faith M.

Married on 11/14/2020

Our Day of Angel!

We hired Vanessa to be our Week of Coordinator about a year before our big day. Not only was Vanessa not just a week of contact, Vanessa was a huge source of peace of mind through this whole wedding planning process! Between helping me with timelines, vendor finding and navigating, 2020, and more, she was SUCH a help throughout the whole wedding planning process!
On the Day of, oh my goodness, even my family remarked on what a huge help she was and even my friends were so impressed with how seamlessly she managed a sparkler exit!
Between navigating all of our vendors, making sure my (now!) husband I got our own meals, keeping on the timeline, getting everything set and managed, while also allowing for freedom and fun of just enjoying the whole experience, we could not be more grateful to her and her staff for being in our corner and so seamlessly managing all of the things(and those are the minor things)!
Not to mention she was professional, kind, supportive, and a offered the perfect sense of calm to our day! I can't say enough good things-- HIRE HER!
Vanessa-- Thank you! Thank you, thank you! You are a gift to your brides !

Terrie

Married on 09/06/2020

We couldn't have done this without her!

Wedding planning during a pandemic is a nightmare. I feel my eye twitch a little when pinterest suggest a wedding idea, lol!! We opted for a partial planning package in which the planner took over the last 4 weeks of planning. That was perfect timing because I was over doing anymore coordinating. Vanessa was super sweet, had great ideas to help save a few bucks and helped us coordinate the bumpy ride of a covid wedding. EVERY single vendor was on time and everything worked out beautifully and as planned. Vanessa was so attentive through out and took ALL of the stress off our shoulders. We can't thank her enough.

Lauren S.

Married on 04/17/2020

Look no further! Book now!

Cannot say enough positive things about Vanessa! We were involuntary members of the COVID Wedding Club and unfortunately could not have our event. That being said Vanessa was extremely accommodating, flexible and above all understanding of our situation. Thankfully we were able to work out a fair resolution for all parties in the end. We are extremely sad we could not work with Vanessa in the capacity we would have liked as just from our limited experience with her it was bound to be a great event. Highly recommend!

Leah

Married on 02/29/2020

Sweet Sweet Vanessa

When my wedding was over, saying goodbye to Vanessa felt like saying goodbye to a friend because we'd spent a year and a half of nonstop talking and planning! First of all, price-wise she's a steal. She's also the most honest wedding planner in the world—she'll tell you honestly whether to spend money on something or if it's unnecessary. All my vendors that I hired constantly told me, "Vanessa is the best Vanessa is the best, you're in great hands". She executed the vision for my wedding perfectly! I cried when I saw the reception room! We had some stressful
Moments throughout the planning process, and Vanessa knew exactly the rright thing to say every single time. I love her and I'm going to miss her! Might just have to plan a vow renewal so I can hire her again!
Are you interested?
Send a message