Reviews
5.0 out of 5 rating
Quality of service

5 out of 5 rating

Average response time

4.9 out of 5 rating

Professionalism

5 out of 5 rating

Value

5 out of 5 rating

Flexibility

5 out of 5 rating
99%
Recommended by couples
23 User photos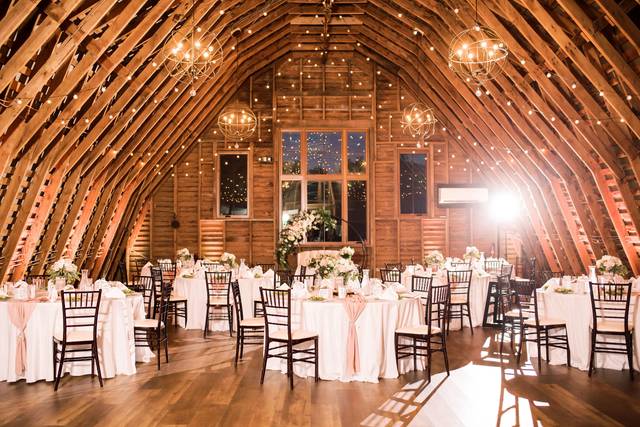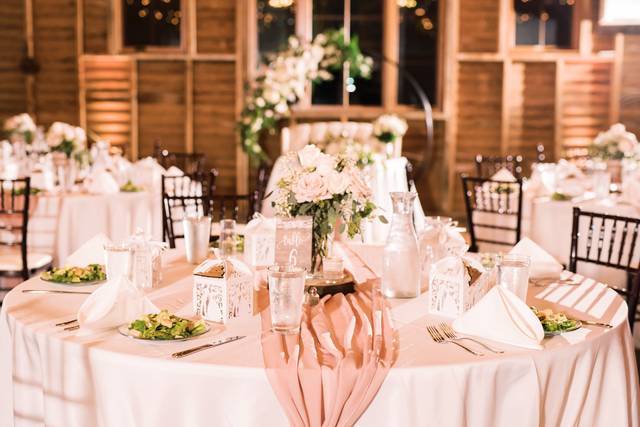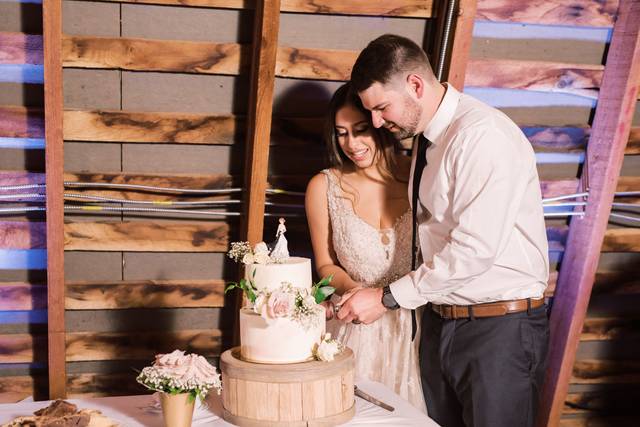 + 19

photos
Alex R.

Getting married on 11/11/2023

Food is delicious!!!

We were looking for a fun, out of the box, yet yummy catering company for our wedding. Smokin' Willy's hit the bill! The food was delicious and it was unique (they cook the food on site!!). We did family style and would highly recommend. Their service was speedy, food tastes homemade, Sarah (our lead) was amazing. Look no further!!

Michelle B.

Getting married on 11/01/2023

Absolutely fantastic!

Everything about Smokin Willie was nothing less than spectacular. They helped plan a perfect menu for an excellent price. They were prompt in response and instrumental in the set-up of the venue. They cooked everything fresh on site. The team was friendly and the food was phenomenal. Our guests had rave reviews throughout the night. I plan to visit their restaurant again soon because I am already craving their food again already.

Lauren L.

Married on 09/23/2023

Amazing food

We had over 170 guests at our wedding, and every single one loved their food. Everything tasted fresh. The catering staff was extremely tentative to my groom and myself, and also to all of our guests. It ended up raining in our wedding day, and all of the staff was extremely proficient in setting up and breaking down the indoor aisle and setting up all 21 of our tables. Our experience with staff while planning was also amazing, all of the event coordinators I worked with were responsive and amazing.

Are you interested?

Send a message

David E.

Married on 08/25/2023

Absolutely the Best Food and People

Amazing catered food for our wedding and equally amazing staff! Sarah B who was our point of contact throughout the almost year long process was amazing from start to finish and a borderline wedding planner! Even though we barely ate that day, what we did was even better than we remembered and the food has been one of the top things we keep hearing about from friends and family! Stay true to what they do and go with the BBQ stuff... you wont be let down! Great folks over here and our assigned team led by Drew was absolutely spectacular on the big day! Every single staff member was extremely friendly and only added to making our day that much more special. Hands down best bang for your buck if you're looking for a caterer for a large event.

Jennifer H.

Married on 08/19/2023

Delicious food and great service

Working with Smokin' Willy was awesome! They were kind and very easy to work with. The food was delicious! Lots of people were telling us after the wedding how good the bacon wrapped scallops were at cocktail hour. The buffet moved really fast and we (the bride and groom) were served at our sweetheart table. Everything was seamless. Highly recommend!

Christina K.

Married on 06/02/2023

Delicious food and great service!

We had a 50 person wedding at Bear Chase manor and hired Smokin Willy as our caterer. Unfortunately the venue space did not allow for the set up of the full grill experience, but the catering dept helped us order from their takeout menu for catering the event, provided us with a bartender who set up our food buffet, tended our bar and went above and beyond putting left overs away and cleaning up the kitchen after. Rosa and Holly always responded to my emails promptly and thoroughly. The food was incredible and everyone raved about it at and after our wedding. We ordered pulled pork, pulled chicken, and brisket, macaroni & cheese, potato salad, green beans, and corn bread as well as deviled eggs and chocolate covered strawberries, and everything was delicious! We also rented tables and chairs from them and the delivery staff was professional and set up everything we needed.

Kaitlin J.

Married on 05/26/2023

Smokin Willy's was exceptional

Everything about our experience with Smokin Willy's was exceptional. The staff was kind, thorough, and flexible, and the food was fantastic.

Alyssa F.

Married on 04/22/2023

Overall Great Experience

Smokin Willy catered our wedding and exceeded our expectations. The food was delicious, the service was professional, courteous and friendly and they didn't even complain when cooking our food in the middle of a thunderstorm. The planning and event staff are incredible to work with, very responsive, and provide great insight and advice without being overbearing. Highly recommend them for weddings or any events.

Katie A.

Married on 10/23/2022

Food was incredible

We are big foodies and wanted somewhere that actually tasted good and Smokin Willy did not disappoint! Everyone was raving about the food days after and even though I didn't eat too much of it since I was mingling what I did have was incredible. The fact that they cook on site was a game changer for me. 100% book them for your wedding!

Ilan C.

Married on 10/15/2022

Amazing food!

We used Smoking Willy to cater our Rehearsal dinner and they did an amazing job. Their staff are super friendly and nice, their food tastes amazing, and the presentation of everything was perfect. we had a lot of international guests at our wedding and many of them raved it was the best bbq they had ever eaten. I wholeheartedly recommend them for any special event!

Carly G.

Married on 05/20/2022

Amazing caterer!

My husband and I had a fantastic experience using Smokin Willy to cater our May wedding. We were one of the many couples who postponed their weddings in spring 2020 (went from May 2020 to May 2021 to ultimately May 2022). Smokin Willy was amazing to work with from start to finish. They were very understanding and communicative throughout the entire process. We feel very lucky that they were still able to be a part of our day--3 years later! The food was absolutely incredible (and yes, they do have vegetarian and vegan options available for guests who may need them!). We had multiple guests come up to us and tell us the BBQ was the best food they've ever had at a wedding. They also have a great selection of items to rent, like tables, dessert stands, etc. Truly a full-service caterer! The staff was also incredible. From the planning stage to the day-of, staff from Smokin Willy was checking in with me, providing me with (much-appreciated!) reminders about deadlines, and checking in with me throughout the day. I honestly felt like I had an additional day-of coordinator built into the day by hiring Smokin Willy because they were so attentive and considerate. Anything I needed--they were on it (and proactively asked me if I need things I hadn't even thought of!). We absolutely plan on using Smokin Willy for any catering needs in the future and would recommend them without any reservations to anyone considering hiring them for their event, wedding or otherwise!

Katelyn Z.

Married on 04/29/2022

Best Food Multiple Guests have had at a Wedding

Smokin Willy was recommended to us by the manager at our wedding venue and she was ABSOLUTELY RIGHT about how DELICIOUS the food was! Oh my gosh! Multiple guests said it was the best food they've ever had at a wedding, and they've been to a lot of nice weddings. Our wedding was in a winery/ barn where our theme was 'rustic elegance', so bbq hit the spot. Smokin Willy was already there when I arrived at the venue at 10 am setting up and starting to smoke the brisket. We had them do a buffet with foods that you can eat with a fork and knife: brisket, chicken, roasted vegetables, cornbread, mac and cheese, and potato salad. Everything was SO GOOD. We also had them make a pretzel bar with chocolate and cheese sauces for a late night snack, and that was delicious, too! And went over very well with the slightly intoxicated guests! The price was reasonable, and it was very nice that we were able to supply our own alcohol and have the bartenders from Smokin Willy serve it; that saved a lot of money versus having to use a caterer's drink package. Everyone who we worked with at the company was extremely nice and professional, too. Especially on the wedding day; they even brought hor' dourves to my husband and I as we were taking pictures! I'd recommend Smokin Willy in a heartbeat!

Kristine M.

Married on 03/19/2022

Absolutely delicious!

When me and my fiancée were planning our wedding, we knew we wanted BBQ. Smokin' Willy's was the first caterer that we did a tasting with, and as soon as we tried it, we knew we had to have it at our wedding! The food was delicious at the tasting, but it was even better at the wedding! All of our guests could not stop raving on how good the food was! My husband and I will definitely make a visit to Smokin' Willy's soon just to have their BBQ again.

Alexandra S.

Married on 11/27/2021

Best food ever!

Smokin Willys is AMAZING! First of all, best wedding food EVER. We got comments from so many of our guests how our food was literally some of the best wedding food they had ever had! We even all sat around and ate the leftovers at the end of the night they were that good!!! Logan was our event lead and she was absolutely awesome! She was so nice, so responsive, and so on top of everything! She triple checked everything with us to make sure it was exactly how we wanted it to be. The catering team even brought us a special plate of appetizers and drinks during our quite moment before the reception. They also checked in with us throughout the night to make sure we were happy with everything, which of course we were!!! Thank you so much to Logan and the Smokin Willys team!!!

Nate D.

Married on 11/06/2021

This caterer was incredible to work with from start to finish!!!

This caterer was incredible to work with from start to finish. Their response time is so quick and they are really willing to do as much as they can to cover all of the little details and requests you have. Every single staff member was so nice and accommodating the night of our wedding and the food was AMAZING. We got so many compliments the next day. They also made sure myself, the groom, and the bridal party were fed immediately following the ceremony, which was so important to me. They also packed up and labeled all the leftovers, truly going the extra mile. Thank you all!!

Christie Q.

Married on 10/15/2021

Excellent service!

Smokin Willy's helped make our wedding day run seamlessly. The venue was bare and they were able to supply everything. The staff was exceptional and the food was fantastic. Any leftovers were packed way beyond expectation.
I can't thank Ashley, Jackie and the bartenders especially for providing the ultimate in customer service.
Highly recommend for your next catered event.

Madi L.

Married on 10/08/2021

Delicious and Professional Catering

Smokin Willy was the BEST caterer for our wedding. The planning process with Smokin Willy was easy and professional. They had so many options for food, drinks, decor, linens, and anything else you may need! Not only is Smokin Willy an affordable option, it was also SO DELICIOUS! We got a ton of compliments on how amazing the food was, and I was so happy when I tasted my own dinner. I highly recommend this caterer for your next event!

Kelsey K.

Married on 10/01/2021

All around best catering!

We knew that we wanted barbecue for our wedding and Smokin Willy was a no brainer! From our first contact, we knew we were in good hands. We got to go to their restaurant for a tasting and everything was so delicious, it was hard to choose our menu! Throughout the entire process, Ashley was extremely helpful and organized every step of the way. We emailed back and forth very frequently, even about the smallest details that I wanted to work out, so that we felt confident leading up to our big day. Our wedding was the best day of our lives and Smokin Willy definitely had a huge part in that. Everything was exactly how we wanted it (and better). The food was amazing; the Smokin Willy staff were wonderful; the set up and production of our day/evening was flawless... we could go on! Thank you to the entire Smokin Willy team!

Alexandra C.

Married on 09/25/2021

Great food for any style & an amazing team

Smokin Willy's was a huge part of making our day so special. With a wide array of food options, we were able to find the perfect menu for our wedding. A huge difference between them and other caterers in the area is that they make your food on site instead of making it earlier in the day and keeping it warmed all day (this is often why wedding food is sub-par). This combined with their service made for amazing wedding food that everyone enjoyed. We had guests begging for any leftovers after the wedding! While BBQ is in the name of the restaurant, they have many more options than traditional BBQ that are all amazing. We chose steak medallions and quarter chicken with various sides and would highly recommend. Another big plus was being able to provide our own alcohol for the bar. This was a big cost savings. Aside from the food, their staff went above and beyond to make sure that me and my husband were taken care of. They brought us hor d'oeuvres and a drink to the side house while everyone was starting cocktail hour so that we could have a moment alone, made sure we had a full plate of food during dinner, and helped carry out all of the little details we asked for when planning. Smokin Willy was an all-around great choice and no matter what type of venue, I would highly recommend.

Christine R.

Married on 09/03/2021

The best caterer around!

Not only was the food amazing but Ashley and the Smokin Willy team made the planning process completely painless!

Sarah R.

Married on 06/05/2021

Highly Recommended

We originally chose Smokin Willy for our wedding in June because it was one of the more affordable in the area. What we didn't know is how on top of everything they are and how great their customer service is. We first spoke with Ashley via email and she was great at answering all our questions and helping us stay within our budget while also having something nice for our special day. Our team lead for the day-of was Danielle and as soon as we met her for our venue walk-through, we knew we were in good hands. She asked so many good questions and was so organized. To save money, we made our own centerpieces and every table was different. Smokin Willy offered to set up all our centerpieces for us and they also helped with setup and breakdown of tables and chairs which was SUCH a huge help. Oh-and the food was great! I would definitely recommend them for any event!

Claudia K.

Married on 06/05/2021

Truly Phenomenal Wedding Caterer. 1000% Recommend

Going with Smokin Willy as our caterer was truly one of the best decisions we made during our wedding planning process. We can't say enough good things about both their food and their service; everything was phenomenal. We would choose Smokin Willy again in a heartbeat and can recommend them without reservation to anyone planning their wedding.

First, the food. Everything was delicious; we loved it, and our guests loved it. I could eat their cornbread and mac and cheese all day long. Smokin Willy clearly knows what they are doing and how to prepare food for a large group like at a wedding. Sometimes at weddings the food can be underwhelming due to the challenges of cooking for a crowd; at other weddings I've had lukewarm food or food that was just average. This was absolutely not the case at our wedding thanks to the talented chefs at Smokin Willy. We went with one of their pre-set menus (the menu with salmon, shrimp and carne asada as main dishes) and it was served buffet style. Our guests loved getting to try a little bit of everything, or load up on their favorite items. They also had good options for vegetarians, so there was truly something for everyone. The food was also very reasonably priced, and the prices were more than fair given the amazing quality and service.

Speaking of the service, Smokin Willy seriously excels on that front as well. Our contact during the planning process was Ashley; she is wonderful, super responsive, incredibly helpful and accommodating. She worked with us through a date change due to COVID as well as numerous adjustments to our quote as we navigated changing restrictions on guest count. Her kindness and professionalism truly made the process of planning and replanning a wedding much, much easier. The other individuals we worked with from Smokin Willy were wonderful as well: friendly, professional, and hardworking. We also loved the rental options that Smokin Willy offered; the farm tables we rented were beautiful, and it simplified our lives during the planning process to know that they would handle not only the food but also the rentals.


Derek S.

Married on 05/22/2021

Thoughtful, intentional, and most wonderful catering experience. 100% recommend.

I cannot say enough good things about Smokin Willys. First off, the food is amazing, and was a huge hit with the guests. There was something for everyone there and was absolutely an incredible part of our wedding. But the food is only a quarter of what makes them incredible (albeit an important part of any wedding, and 100% would pick them on food alone). For starters, I had the pleasure of working with Ashley to help coordinate and set up everything for the wedding. Ashley is incredibly detail oriented, and so kind and patient. She walked us through every detail, constantly made changes to our quote and helped us talk through decisions when we really didn't understand what was happening. Coming from someone who has never planning a large event, I found this to be incredibly helpful. We didn't have a coordinator, but Ashely very much helped to fill those gaps in our planning incompetence. Then we had the good pleasure of meeting with Holly (who would be our day of lead from SW) at our venue to review the details from the contract, and made sure to walk through the entire day with us. Holly was wonderful and a joy to work with! And was such an amazing coordinator for everything. Smokin Willy, come to find out, was not just a caterer but dang near a work crew for the entire event. They set up centerpieces (under the instruction of family/friends), they would have set up the ceremony site for us (although we were there the night before and set it up ourselves), but the tore everything down for us when it was over. They again cooked delicious food on site that was a hit, but then also stayed and helped to clean everything up when the night was over and removed trash. We picked a venue where we were responsible for a ton of things because the venue was a small team (also highly recommend Briar Patch B&B), but SW made things so much easier. We also had them cater the Rehearsal Dinner the night before and received the same sort of attention to detail and level of service from them (without Holly: smaller event). I HIGHLY recommend going to a food tasting and talking with them about all that they do. It is a bit pricey, but 100% worth every penny. You won't regret it.

Kelsey C.

Married on 05/01/2021

Best Wedding Caterer EVER!

The process working with Smokin Willy was seriously a dream. From our first interactions and tastings (we worked with Jaina and Tom) to when we started working with Ashley were amazing. They accommodated by millions of questions and changes with EASE. Ashley was extremely responsive, easy to work with, and quick to offer advice. We had a ton of decor elements (colored glassware) that we had bought and Ashley worked through all of the fine details of that with us to make our colored glassware dreams come true! We also were emailing her the week of to add heaters to our rentals because it was going to be chillier than we thought and it was done quickly and easily.

Besides the amazing staff, the food was the best wedding food I have ever had (I could be biased, but our guests said the same thing!!) We used Smokin Willy for our rehearsal and reception and everything was SO tasty. I would hire them again and again for every event!!! Thank you Smokin Willy team!

Ben L.

Married on 11/06/2020

Great organization, incredible food, and above and beyond service

Smokin Willy was both our caterer and our rentals for the wedding. Everyone we dealt with (Ashley, Olivia, and Holly especially!) was super helpful and did everything they could to make sure the day was special for us. The food and hors devours were incredible and everyone's only regret was that they were too full to eat more! The service was incredible and everyone went above and beyond in setting up chairs, moving tables, and running the bar all night. We would definitely choose Smokin Willy again!
Are you interested?
Send a message