49 Reviews
Recommended by 100% of couples
Quality of service

5 out of 5 rating

Average response time

5 out of 5 rating

Professionalism

5 out of 5 rating

Value

4.9 out of 5 rating

Flexibility

5 out of 5 rating
48 User photos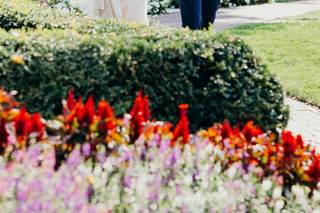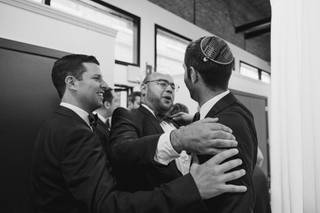 + 44

photos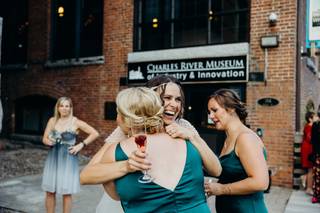 Emily H.

Married on 09/10/2022

Love our photos!

Let me start by saying that we are still struggling SO HARD to pick our favorites to go in a photo book - ALL of Siri's photos are gorgeous!
We really wanted someone who would catch all the little fun/funny/sweet "in-between" moments in our day, and she absolutely crushed it. There are so many photos I look back at that trigger me to think "Oh yeah, I remember what so-and-so had just said that made us laugh/cry/whatever!" It's the natural, non-posed moments that really bring us back to the day, and we're so appreciative for Siri's great eye in catching them as they happened.
We wanted to hit a few photo spots around Boston before the ceremony, and Siri was totally game for managing that process, keeping us on schedule, and never making us feel rushed or stressed or overly "directed" in any way, even with a large bridal party in tow. I also really appreciate that near the end of the night she approached me to let me know her time was up soon, and was there anything else I wanted her to capture in particular before she left? I grabbed my new husband's hand and pulled him off to a quiet part of our venue to just... whatever: dance, embrace, talk, take a second to realize everything that was happening and how many people were up on the dance floor celebrating us... Siri backed away and let us have those moments, taking shots from a distance, and they ended up being so sweet and private... I absolutely love those photos, and I love that she made sure we had the opportunity to take them.
If you're looking for someone with a thoughtful, journalistic approach, who's easy to work with, and has great instincts for where something's about to happen and how to frame it interestingly - look no further!

+ 9

photos

Matt A.

Married on 07/02/2022

A wonderful experience

From the beginning, Siri was accommodating, flexible, helpful, and so easy to talk to. She was thoughtful about details, such as family situations she should be aware of, and navigated them perfectly. During our wedding day, she was present but unobtrusive. She knew posed photos weren't the most important to us and made them go quickly and smoothly so that we could enjoy our day, while still getting all the posed pictures we wanted. She captured so many beautiful candid moments. She even picked mosquitos out of my veil!! Talk about a true professional. I can't recommend Siri highly enough, both in terms of the beauty of her work and the quality of her service. Your photographer is with you during some of the most intimate and emotional parts of the day, so finding someone with such an easygoing, gentle presence was a gift. Thank you, Siri!!

Micaela C.

Married on 09/25/2021

Thank you Siri!

Siri was amazing to work with for our wedding and her photos so perfectly captured our day. We appreciated that she captured moments that were candid and the feeling of the day, rather than posed or formal photos. She was easy to work with and added extra time as our weekend evolved and we wanted to capture additional moments. We look at our album often and are so grateful we chose Siri as our photographer.

Are you interested?

Send a message

Kimberly H.

Married on 06/12/2021

Wedding Photographer Mini Session

Hands down would recommend Siri as your wedding photographer! Great communication before, during and after the wedding making it a seamless and enjoyable experience. Siri was a joy to work with and not only was the experience fun and creative, the photos came out amazing! She used her creative eye to find the best spots for unexpected photos.. some of our favorites!

+ 2

photos

Michaella

Married on 02/29/2020

Beautiful, gorgeous, emotional, joyful work!

Siri is seriously THE BEST and so incredibly talented. We were lucky enough to have Siri photograph our February wedding and she not only delivered the photos in an astoundingly short amount of time, but delivered a set of photos that truly stunned us. Siri was so helpful and unobtrusive the day of that we didn't notice her shooting most of the time - and her photos came out GORGEOUS. She captured moments we didn't know existed, moments that were joyful and full of emotion, and really exhibited her skill. Every image we received was powerful. If you are looking for a documentary-style photographer who will help your day go smoothly and capture your day in a meaningful way, Siri is the person you want to work with! 1000000000% recommend!

Amera

Married on 09/21/2019

Absolutely Stunning Photos

I wish I could give Siri Jones more than 5 starts - Seriously unbelievable! What initially drew us to her was the quality of emotion she somehow could place in a photo and boy she did not disappoint with ours. The first time we spoke to her, she was down-to-earth and made us feel at ease. Having someone take your photo can be jarring. At our engagement shoot, she was like our friend along for the ride. She gave us a few suggestions and answered questions along the way but overall I think she read the situation and allowed us to enjoy ourselves which we both appreciated. At the wedding itself, we actually forgot that she was there once we wrapped up the family photos. This may seem bad but it was the complete opposite. She allowed everyone to enjoy the moment and as a result, she captured photos that were not staged but completely raw and full of love. We'll 100% use her when we start a family and would book her again for our wedding in a heartbeat!

+ 3

photos

Paige M.

Married on 09/01/2019

Incredible is an understatement

Siri did an incredibly perfect and better-than-I-ever could've imagined job in capturing photos on our wedding day this past October. She captured unforgettable moments in such a beautiful candid way.
Siri was also so kind and understanding to work with. As with many other engaged couples, covid-19 derailed our plans so we rather quickly planned a tiny wedding in about 2-3 weeks! And Siri was so caring, quick, and easy to work with. I was never worried or stressed about the photography for even a minute because she really was perfect and spot on. The questionnaire helped us get going and we also Facetimed to get to know each other, get a better understanding of my fiance and I's relationship, and the format of our wedding day. On our big (tiny) day, Siri captured amazing, intimate moments with my husband and I and our families. I honestly tear up when I look at them because they are so incredible. I'm so grateful for Siri's skill, professionalism, and kindness. We will always love looking back at these photos and reminiscing about our wedding day thanks to her!

Tess G.

Married on 08/24/2019

Amazing, Perfect, Superb Siri!!!

Siri is WONDERFUL! She is a wonderful person and photographer. I hate being photographed and really wanted an authentic experience for my guests and real, meaningful photos and that is exactly what she gave us. She went above and beyond in every way and I can't imagine having gotten married without her :) Highly, highly recommend!

+ 12

photos

Emma

Married on 10/27/2018

Stunning photographs!

We are so happy that we chose Siri as our wedding photographer. We loved her documentary style of taking photographs and that she was not at all intrusive, which is exactly what we wanted. Based on the photos, she seemed to be everywhere! But at the same time, not at all disruptive. She completely captured our day in a unique and memorable way through photographs. We could not be happier with the results—the photos are gorgeous, and we couldn't come close to deciding our favorites! She is also a very kind person, with a calm and quiet demeanor that we found very comforting throughout our day. It was down-pouring rain our entire wedding day, and she was a total champ going outside to check to see if it slowed down at all for some outside photographs. We really appreciated the extra effort to make our photographs special. We highly recommend Siri, especially if you like this style of photography.

Kat B.

Married on 09/29/2018

Siri is a wedding MUST-have!

Hiring Siri was one of the best wedding decisions I made. Her photos were absolutely stunning, she kept me calm and relaxed all day, and she did her work so quietly you hardly even knew she was there. Everyone loves the photos and I cannot recommend working with Siri enough!

Kelly

Married on 08/25/2018

Amazing Experience & Wonderful Photographs

Siri was one of the first vendors that we hired because I saw her photographs in a blog, and by the time I got to end of the photos I had tears in my eyes as if I knew these strangers and went to their wedding. Previous to that moment, I had a hard time connecting with wedding photos because I felt they all looked the same, and would often laugh trying to imagine my husband and I doing some of those poses! I knew I wanted a documentary vibe capturing the "real moments". So I met with Siri and knew right away I needed to hire her. On the day of the wedding she was so calm and gave us the perfect amount of instruction; we never felt posed or awkward. During the festivities, we didn't even know she was there but she captured every moment we would want to remember. Our photos are even better than we could have imagined, and we now have the ability to relive our day over and over whenever we want. I could not recommend Siri enough. Thank you, Siri!

Jenn

Married on 07/21/2018

We could not be happier with our decision to work with Siri! Her photos are classic and timeless, and she was a joy to work with--calm, relaxed, down-to-earth, always there when you needed her but never intrusive. When we got our photos, we were literally speechless. They made us laugh, they made us cry, and they told a million stories. She perfectly captured how that day felt, and so much more. We can't wait to look at them again and again, and treasure them for a lifetime. She was everything we could have asked for, and I cannot recommend her highly enough.

Angela D.

Married on 06/23/2018

Excellent experience with Siri

We had a wonderful experience using Siri as our wedding photographer. From the first time I met her I knew she would fit us perfectly as she was very down to earth and not overbearing like several other photographers I had spoken with. The day of she caught so many moments that we were not able to witness and it gave us such wonderful memories to share with our guests. I would highly recommend her to anyone, thank you Siri, we love your work!

Georgina B.

Married on 06/09/2018

Siri captures the magic of the day

Siri was wonderful to work with. She came highly recommended from a photographer friend who said that if she were to get married, Siri was the person she would want as her photographer (can't get a better recommendation than that!). Siri was responsive, enthusiastic, and genuine. On the day, she blended in seamlessly and also spotted good photo opportunities. The photos that we have show both the joy of the day and the unique spirits of our friends and family - there are so many wonderful photos, multiple people have reached out since the wedding to ask for copies of a particular photo or for Siri's information. She captured so many moments that we, caught up in the emotion of the moment, could not have recorded - and we are thankful to have many amazing photos to treasure for years to come.

Gregory

Married on 05/19/2018

Great to work with: great results!

My (now) Husband and I used Siri for our wedding. She was invaluable both the day of the wedding as well as in preparation. Siri made both of us feel at ease and worked to capture our unconventional wedding day. More importantly, Siri has a great eye and captures the light beautifully while keeping it candid and fun!

Worth noting: the payment and invoicing process is very easy and up to date. I was able to do everything on the road with convenient reminders built in.

Emily

Married on 10/14/2017

Siri Jones is a timeless and high-quality photographer that you won't regret booking! Her skill in documenting weddings in a photo-journalistic style really brings the heart and soul of weddings to life. After booking her for my October 2017 wedding almost two years ago, I was ecstatic watching her post updates from other weddings. Each one showed off the distinct personality of each couple and their wedding in an artistic and beautiful way. I felt even more pleased with our own wedding photos which we got a couple of weeks ago. My husband and I cannot stop looking at them because they truly capture the story of our big day.

Beyond Siri's work, she is a wonderful person! She is easy-going and fun, while also being professional and responsive. Her organization makes the tedious aspects that come with booking wedding vendors seem breezy. I highly recommend Siri for both engagement and wedding photos!

Rhea

Married on 08/26/2017

Siri is a dream of a wedding photographer. She's extremely organized and was very responsive leading up to and after my wedding. If you're having your wedding outdoors, stop reading this review and hire her. Her combination of documentary-style photography, ability to capture the beauty of nature and light, and strong eye for composition are a winning trifecta. Her photography captures the wide range of emotions of the day as well: from joy to those quieter blissful moments expressed through a glance or entwined hands. And her personality is wonderful- believe it or not, this counts for a lot on your wedding day too!

Kathleen

Married on 05/28/2017

Siri photographed our wedding at the Charles River Museum in Waltham this year. Working with Siri was a fantastic experience, and we felt she went above and beyond to give us beautiful pictures. She captured so many emotions that I didn't see or didn't remember, and every time I look at our pictures I can really feel the range of emotions that everyone had that day. Amazingly, Siri took so many of these pictures without making her presence known, which in retrospect is something that I really appreciated. I have been at so many weddings where the photographers get in the way at the ceremony or on the dance floor, but Siri totally let us do our thing and let our guests have an unencumbered experience. She was a super calm presence, especially right before the wedding when we were a little jittery, and that was perfect. We really appreciated how flexible and relaxed she was! Also, we loved that she gave a little preview of the pictures to come on Instagram before we got the whole package. Overall, I could not recommend Siri more.

Grace

Married on 05/13/2017

Siri was amazing to work with. She captured each moment perfectly, and I couldn't be happier with the results. She blended into the crowd so well and caught each memorable moment. Our portraits are gorgeous and incredible, and the candids she caught really bring back the memories of the night each time we look at them. She was so sweet and flexible, and worked great with me and my husband's quirky personalities as well. Highly, highly recommend!

Anna

Married on 09/10/2016

I cannot say enough wonderful things about Siri and the images she captured from our wedding. Leading up to the wedding she was valuable with advice for timing her arrival and how much we would need for each stage of the day (getting ready, first look, portraits etc.) At the wedding she was calm, professional, and unobtrusive. When taking portraits or working through curveballs, Siri was kind, helpful, instructive, and comfortable. When taking candid photos she blended into the crowd. She worked quickly and efficiently through the day.

It's been just over a month since our wedding and I've already recommended her to anyone who will listen. As for the photos, they are perfect. She captured all the portraits and specifics we asked for and so, so much more. Of the photos she took, our favorites weren't the ones we asked for but the moments she captured and you couldn't orchestrate. Looking through the gallery, you don't just see the wedding day you feel it.

Gioia

Married on 08/20/2016

Siri has such a beautiful energy and a truly discerning eye for capturing beautiful moments and the overall essence of our wedding. We loved that the photos were not over-stylized and were able to capture events as they unfolded in their natural and beautiful state. If any part of you wedding is outdoors, she is the absolute best to hire, she has the best eye for nature. Every single guest has commented to me that my photographer was so amazing and truly talented. It was so nice to hear that my guests loved the photographer and her photos.

Samantha

Married on 06/25/2016

There are not enough great things I can say about Siri! She was kind, helpful, and her eye was amazing. She captured a ton of magical moments and once we got to see our photos we were speechless. We're able to relive our day, with all these little details that we missed while being present in the entire day. She was quick to get our photos back, she was quick to respond to any question we had and did a great job of capturing the joy + love between us. She also worked with some of the restrictions of our venue - Old North Church - and you would've never known that she was limited in where she could shoot photos. I am so glad we found her and I'd recommend her to anyone looking for a photographer for their wedding. Thanks Siri!

Janna

Married on 06/11/2016

We picked Siri as our wedding photographer because she not only captures moments beautifully, but each of her images is a work of art. I was incredibly impressed with her ability to blend in to the crowd. There were many times that I was having a special conversation with a friend or family member, and then I'd see a flash of her capturing the moment. She painted a picture of the wedding so authentically, and I'm so glad that we have these images to help relive the day.

Siri was also incredibly easy to work with, and made me feel very comfortable even though cameras typically make me nervous :)

Eric

Married on 06/11/2016

Using Siri was one of the best decisions we made in planning our wedding. She was easy to work with and we couldn't have been happier with her photography. She managed to capture every important moment, as well as people reacting to those moments. Thank you Siri!

Kait

Married on 06/04/2016

Siri was a dream to work with! I knew after our "meet and greet" that she would capture our sense of adventure, and the unique qualities of our wedding. She was very flexible with her time and was a pleasure to work with on the day of the wedding. I enjoyed our experience so much that I recommended her to a friend, and my friend hired her to capture her own wedding!
Are you interested?
Send a message