25 Reviews
Recommended by 96% of couples
Quality of service

4.9 out of 5 rating

Average response time

4.8 out of 5 rating

Professionalism

4.8 out of 5 rating

Value

4.8 out of 5 rating

Flexibility

4.8 out of 5 rating
20 User photos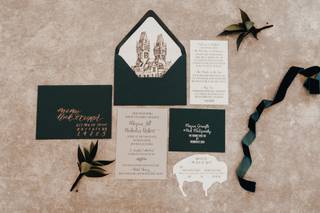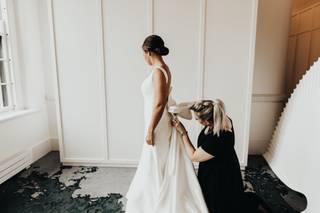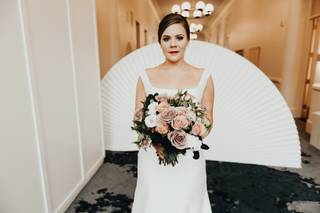 + 16

photos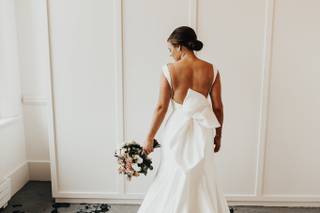 Angela

Married on 10/25/2020

Sweet, and truly Sincere

Sarah is so sweet. She is everything she says she is on her site. She's kind, warm and really just makes you feel like you're best friends. We met her on very short notice as a recommendation from our event planner. She did not disappoint. I am a timid and shy person, but she made me feel comfortable and calm. Sarah is highly recommended by us! Couldn't be happier.

Jennifer

Married on 10/06/2018

Hire Sincerely Pete - you won't regret it!

Working with Sincerely Pete is truly a great choice. Sarah will put you at ease, calm your fears, and make the entire wedding planning and execution process seem comparatively effortless. That's high praise coming from a couple with little wedding savvy, decision paralysis, and a tendency to research everything to death. Sarah took the time to understand us, helped us decide what traditions made sense, and suggested unique twists to make things personal. She told us where our wish list didn't make sense (one food truck for 80 guests) but came up with even better alternatives to maintain our look/feel (pop-up food stations throughout the evening). She helped us narrow our choices, kept us on track, and made spot-on vendor recommendations each time. The day of our wedding, we had nothing to do but fully experience the events and emotions. No stress, no last-minute details... Sarah had it all under control. She even helped button my dress. It was perfect!

Caroline

Married on 09/16/2018

From Panic to Peace with Sarah Pete!

When my husband and I first reached out to Sarah Pete, we were panicked: We had just parted ways with the original wedding planner that we hired and we weren't sure we were going to be able to find another one before our big day. From the first phone call with SP to the end of our wedding day, panic was never again an emotion that we felt.

We are very happy that we hired Sarah Pete to be our wedding planner. Not only is SP's energy amazing, but she is extremely creative and is so fun to work with. Throughout the planning process, I felt more like I was planning with a friend than my wedding planner. This, combined with her business-first attitude to getting things done, made us feel very comfortable working with her on items both big and small.

We got married in my hometown of Sun Valley, Idaho which is pretty slow-paced. Despite the challenges of dealing with vendors from a small town, Sarah Pete navigated conversations and issues beautifully. My florist, for example, didn't use email and barely texted. Sarah Pete somehow still figured out a way to work with him beautifully and produce an escort card board that was 100% what I envisioned. I am pretty sure they are still friends to do this day as well :).

On the wedding day itself, Sarah Pete also had all the big and small stuff handled as well. From being there to make sure my veil was perfect to making sure my husband didn't step in deer poop (!) during sunset photos to helping me handle a dress emergency at the end of the night, Sarah Pete was there to make us feel calm, but more importantly make sure we had the time of our life. At this point it is such a cliche, but I can honestly say that my wedding day was the best day of my life and Sarah Pete truly helped make that a reality.

So to summarize, If you're looking for a fun wedding planner that can truly get shit done, hire Sarah Pete!

Are you interested?

Send a message

Arleigh

Married on 09/09/2018

I cannot say enough wonderful things about working with Sarah! We planned our wedding (140 guests, 10 person bridal party) in about a year. During our first meeting, she gave us a general timeline of what to expect over the course of planning the wedding, and deadlines we should meet. My fiance and I had a baby 10 months before our wedding date, and even with all the craziness that comes with a new baby, I never felt stressed out or overwhelmed with planning the wedding. When the day arrived, everything was even better than I expected. She was even present at the hotel where the bridal party was getting ready before she headed to the venue to set up. At the end of the reception, she took our wedding gifts to the hotel for us so we could head right to the after party. I definitely recommend Sincerely Pete for planning your wedding!

Megan M.

Married on 04/28/2018

Yes yes yes

The goal of our wedding process was to make it easy and enjoyable. Both working in events for our day to day jobs, we didn't want to feel like it was just another day "at the office" for either one of us. We picked a venue and set a date. We knew what we wanted and were proactively making decisions with no doubt in our minds. The BEST decision we ended up making was hiring Sincerely Pete Events. Sarah was ALWAYS there when we needed her and within arms reach to support us on tasks we wanted to take care of on our own. We traveled from DC to Buffalo for our big day and things quickly became different than what we were accustomed to in the events world of DC. Without panicking, Sarah managed our vendors (some great, some difficult) and ensured that we well taken care of in the process. No detail was too small and no task was too large. Sarah did her research on our hometown and was enthusiastic, yet realistic about our choices along the way. I know everyone says this BUT we constantly have people telling us how it was the BEST wedding they have ever attended. And I know I certainly may be bias in my agreement however, when you have a large community of event savvy guests in attendance, you trust that feedback. If you want to hire someone who is in the business of making worthwhile connections, respecting what matters most and making you feel important and special above all else, Sincerely Pete Events is the perfect choice. THANK YOU SARAH FOR ALL YOU DID TO MAKE OUR DAY BOTH EASY AND ENJOYABLE! XO M+N



+ 17

photos

Betsy

Married on 11/17/2017

I am blown away by how amazing and wonderful and how much Sarah and her team were there for me, my now husband and our family with putting on our wedding. If you are on the fence about getting a wedding planner/coordinator, and I get it - I am a DIY kinda girl - it will be the BEST money you ever spent. Seriously. Sarah was there in so many ways I can't even count (or remember as it was a blur!). She was fixing my mom and bridesmaids' hair during the dinner after some pieces fell out, she was calmly guiding my nervous family members on when to give speeches, she had the last minute frames to put my father's memorial pictures in them (to name a few instances), she was flexible and in control, and never once did I feel pressured or stupid for asking questions about what to do in situations. Sarah made everything seem like a breeze, even though I know it wasn't in reality. I had a lot of family issues I was working out, and Sarah handled everything with grace and was such an amazing support. She helped keep us on the timeline in a flexible, reassuring and non-pushy way, and had all the vendors doing what they needed to do, the way they were supposed to do it. I am SO grateful for Sarah and her team for all they did. Planning a wedding as they say, truly is WAY more than you think it will be - so many little details to coordinate with so many different people - and she executed beautifully, and more! Just her calming reassuring "I got it handled" presence. She has such an awesome personality, is calm and gentle, but also assertive and demanding when she needs to be. I just felt so safe with her. She anticipated needs before I even knew I needed them. I am a big critic of customer service and going above and beyond, and Sarah surpassed far beyond even my anticipations for what I thought I expected. She is such a gem, and if you can book her - book her. She will be there for you in ways you didn't even know.

Julia

Married on 11/03/2017

STOP YOUR RESEARCH AND BOOK SARAH. Seriously, if you've come to this page then you've done your due diligence. In this entire wedding planning process, my now husband and I said almost every day how lucky we were that Sarah was helping us. She is SUPER knowledgable in the wedding business and will help guide you when you're unsure and help support you too. She is really honest when she feels like you may be going down the wrong path — we really really appreciated that feedback because we'd never done this before! We always felt like she had our best interests in mind and she really really cares about her couples. We never felt like we were just another client of hers. She gave us personalized dedicated attention and was very patient when we asked numerous questions. On the day of our wedding, she took care of EVERYTHING and I mean EVERYTHING. Our wedding was not stressful, because she knew exactly what needed to happen and just got it done, no questions asked. I'm really sad our wedding is over for many reasons, but one of those is because I won't get to work with Sarah like this again!

Rachel

Married on 10/07/2017

Sincerely Pete helped make sure that our wedding day went perfectly! We worked with Sarah for the full planning package. We had already secured our venue (Long View Gallery) but she helped us navigate the vendor process and made great suggestions so that we found the right partners for our budget and wishes. She helped us realize our vision, and gave us helpful ideas and suggestions when we weren't sure on a few decisions. She was amazing at dealing with vendors and making sure that they were meeting our needs within our budget. On the day of our wedding she made sure we were on schedule and that everyone was where they needed to be when they needed to be there. She handled a few curveballs, solving them without bringing us in so as not to take away from where our attention should be. During the planning phase, she was amazing at working with us through stressful moments and putting us at ease, either by reassuring us or handling something for us. On top of all of this, she is a total pleasure to work with. She brings a true passion to her work that comes through...sincerely! We loved working with her, and were so so happy with how well she helped us celebrate the best day of our lives! We highly recommend her and know that you will be happy if you work with her.

Sincerely Pete Events's reply:

ah! Rachel & Jonathan - thank you so much for taking the time to share this review with us and potential future clients! We loved working with you too!! <3 xo

Amanda

Married on 09/16/2017

Sincerely Pete aka Sarah is probably the best vendor we hired for our wedding (and we hired some pretty amazing people!) Sarah was in constant contact with us and was available to answer our questions no matter what. We chose the package where she helps us with the last 6 weeks and the day of, and I don't think my husband or I or our families could have been happier. The week of our wedding was filled with inclement weather and a threat of a hurricane, so much so that at the last minute we had some guests unable to attend and ended up needing to hire a videographer last minute. We contacted Sarah about this on Tuesday afternoon before our Saturday wedding, and had a videographer by noon on Wednesday. Plus, the video was amazing. If that doesn't convince you, the other thing I can add is that Sarah cares about her clients. She responds to you at 2AM and works so hard (most of it you never see because she wants you to RELAX which is such a weird word when talking about weddings). When I woke up the morning of my wedding, both my mother and I were extremely calm because we knew Sarah was going to take care of everything, implement the vision we had created, and she definitely didn't disappoint. Complete with some of her own decorations to outfit our sweethearts table and working out last minute transportation issues, I wasn't confronted with a single question the day of my wedding, and as a result, had an extremely magical day. So hire Sarah! I know you too will think this is the best money you spent for your wedding and truthfully, the best gift you can give yourself when planning your big day: a stress-free and fun wedding which is really what we all want!

Sean

Married on 07/02/2017

For our wedding I knew I needed some help in preparations and planning. Because so many wedding planners had great reviews, I couldn't choose just from reading the reviews. And, it was suggested that I call the wedding planners to interview them. I thought I would also have a hard time choosing even with an introductory phone call, but the first few seconds I spoke with Sarah from Sincerely Pete, I knew that she was the one. She was friendly, she listened, she asked questions, she mentioned that she would be with us in person every step of the way. She really got to know us, offered suggestions based on our tastes, likes, dislikes, pretty much everything. She was always charming, professional, responsive, and friendly. Everyone one of our family and friends loved her, and our guests came from the US, the UK, and other countries around the world. They loved her so much that many of the guests now want to be wedding planners (!!) Our ceremony and reception would not have been the same without Sarah. Everyone loved how smoothly everything ran and stated they had the most fun at the wedding that they've ever had at a wedding. Honestly, we can't say enough about Sarah and we were extremely lucky to have her as our wedding planner.

Jamila

Married on 04/29/2017

Sarah Pete-Rizzi, owner of Sincerely Pete, was my wedding planning guardian angel. The moment I met Sarah, I knew that she was the perfect fit for my husband and I. She is smart, creative, and organized with a great ear for your vision and a great eye for design. For several months leading up to the wedding, Sarah was integral in helping to find vendors, resolve design questions, and be a much-needed sounding board during the process!

We had already booked President Lincoln's Cottage when I met Sarah, but she had worked there before and knew the ins and outs of the unique and beautiful space. Our walkthroughs always left me encouraged because she had the most amazing ideas! The day of the rehearsal, she organized our group and got us through during a sweltering 90-degree April day. Everyone was relaxed and comfortable...she really knows how to get a large group on the same page.

Our wedding day was also brutally hot, and we planned to do our pictures before the ceremony to give ourselves maximum party time with our guests! She, with her assistant Alexa, coordinated both the beautiful wedding and reception set up with our caterer while also ensuring that we got every shot that we wanted on our shot list for pictures. I secretly think Sarah may also have a twin or two or three. :-) It was also supposed to rain during our ceremony, but I am almost convinced that she managed to manage the weather. When you work with her, you'll understand...she is that talented!

We were so lucky to work with Sarah and Alexa. I am always looking for ways to work with her again, but I'm happy to share her with other brides looking for a special day that is beautiful down to the last detail.

Sincerely Pete Events's reply:

Gah!! We're tearing up over here! Thank you so much for giving us not only the opportunity to work with you on your wedding but also for these kind words. The two of you are such a joy and we loved being a part of your day.

Steven

Married on 12/30/2016

If you are looking for a detail-oriented, full-service planner that fills in all of the gaps (within reason), even ones you didn't know you had! Both Lindsay and I lead very full lives between running a business, full-time day jobs, and other ventures. After meeting with Sarah initially, we knew we wouldn't be able to plan a wedding the way we wanted it with all that we had going on. If we were to summarize in a single word our experience with Sincerely Pete Events, it is stress-free. With every situation we presented to Sarah, she never failed to lift weight off of our shoulders. In every afterthought that we thought we may have missed something, she already had it taken care of--hands down, one of the most accountable and communicative people we've had the pleasure to work with professionally and personally. We were walked through our wedding planning every step of the way from budget, how to handle uncomfortable situations, and even last-minute "emergency" situations. Let's be honest, there were rarely any problems or emergencies with Sarah, always solutions in progress! Ample time was taken to get to know us and the vision that we had for our special day. Her eye for detail and design is AMAZING, she was able to help us tailor our vision and created a ceremony and reception that was even more than what we could have dreamed! She handled all of the contract vendor negotiations and communication. She prepared us for what to expect from the beginning and executed above and beyond with everything first-class. She even helped us handle talking to family and gave us advice on handling tricky conversations. On the wedding day, we didn't have to worry about ANYTHING! From delivering our tips, spot checking hair and makeup, preparing our honeymoon suite, packing our car after the wedding to sending our marriage license, she did it ALL! If you want things taken care of with the least amount of stress and worry possible, you'll be glad you chose to work with Sarah.

Allyson

Married on 12/10/2016

There aren't enough words to tell you how amazing Sarah and the Sincerely Pete team are! Hiring Sarah as our day-of coordinator was the best decision we made in planning our wedding. My parents and I met Sarah while wedding dress shopping and we immediately clicked. Her warmth, humor, and big smile made it easy to see that she'd be an excellent partner in planning our big day. We hired her as our day-of coordinator, which includes prep 6 weeks before the wedding, but I can tell you Sarah goes above and beyond that. She was available to answer questions, make suggestions, and coordinate throughout the entire planning process—even within days of her own wedding! Sarah came to multiple walk-throughs of our venue space, talked through every last detail (from table number cards to dinner service) with us, coordinated with our vendors, and was in constant touch by email and text to answer any questions or logistics. With her expertise, she also made great suggestions that we never would have thought of on our own, including making a unique floor plan that worked for our wedding and space, suggesting vendors, and organizing a timeline that made everything run smoothly. While my groom is a relaxed planner, I consider myself a type-A person. But with Sarah, who is equally detail-oriented, at the helm, I felt so calm and comfortable letting go of the reins and letting her take over on the wedding day. She fully understood the vision we had, the vibe we wanted, and all of the details that we had planned on for so long. On the day of the wedding she was there with her warm smile and can-do attitude, and everything went just as we had envisioned it! Our wedding was an absolutely perfect day because of Sarah. She put a ton of work in behind-the-scenes to make it the wedding of our dreams and we are so appreciative of her for doing so! Because of her, we were able to truly relax and enjoy our wedding as the best night of our lives. She is the absolute best!

Stacey

Married on 09/10/2016

All you need to know is that you really do NEED to hire Sincerely Pete.

I thought I was a fairly organized person and had a flexible schedule, so I could pull off wedding planning myself. I was wrong. About 2 months into the process, I was completely overwhelmed – the venue fell through, our budget was small, and I realized I had no idea how to 'design' the wedding I wanted. I was calling 4-5 vendors each for everything from hotels to caterers to bands and bus companies. It was a pain.

Then I met Sarah at a dress fitting and instantly knew I wanted her to help me. Her calm, cool, collected (at ALL times) personality was just what I needed to make this process more enjoyable and get the wedding day I had always dreamed of. The first time we met to officially talk about my wedding she brought a huge check list of things that needed to get done – more than half of which I hadn't even thought about. She called and coordinated with ALL the vendors – found us the best possible price within our budget and made sure they were on task and theirs (and our) questions were answered. She took care of our budget and kept a good tracker of what we were spending and what each item typically costs so we didn't go (too far) over.

Sarah is the model of a professional wedding planner. She is driven, motivated and an in incredibly hard worker. In the last 6 weeks before the wedding I really realized what good money I was spending on her and her team. I was calm and able to enjoy the details. She even put together ALL of the florals when a family member bailed on helping. And they were GORGEOUS! I got a sneak peek after the wedding of our reception site and broke into happy tears at the stunning sight.

It's hard to put into words how grateful I am to Sarah – I continue to look back on my perfect day and know without a doubt that it wouldn't have been half as wonderful if I didn't have her expert eye and overly capable skills.

Nancy

Married on 08/12/2016

We decided to have a medium size destination wedding and had no idea that there were so many things to think about: where would everyone stay? should we have favors? how do we make this unique? what types of events do we need to host to make the trip worth everyone's time?

Sarah and her team helped us through every step. Not only did she help coordinate every detail of the wedding day, she also coordinated a rehearsal event complete with bonfire and beach chairs as well as a day after party with beach blankets, favors, swimming, wood burning pizza etc. She thought of all of the small things that were the key to making it all come together.

Sarah has an amazing ability to smile and keep everyone calm when the going gets tough. It rained our on wedding day and Sarah created a back up plan and looked at me and simply said - "It [the venue] looks beautiful - you are going to love it." And it really did. She created a plan B that ended up being our dream wedding. Now that I am few days away from our wedding I look back and think to myself - "I am so glad it rained..."

I would recommend Sarah and her team without hesitation - I can assure you that you AND your family will enjoy a flawless event.

Tiffany

Married on 08/12/2016

Sarah was a dream to work with. We hired her within a week of getting engaged and we are so glad we did. Her expertise in the field were incredibly helpful when we were forced to make a lot of touch decisions, and weren't sure where to turn. She offered guidance and advice without pushing her own opinions (unless we needed them) She is knowledgable in ALL areas of the wedding planning process- food, decor, flowers, bridal parties, managing family emotions and expectations- you name it, she's a pro at it. Sarah was extremely accessible throughout the entire process. She was always a phone call, or email away, and was genuinely excited for every stage of wedding planning. (Even mid afternoon suit fittings, on a beautiful summer weekend). We had a destination wedding- in Minnesota at a brew pub on a lake and Sarah communicated effectively with all the vendors from a distance. She thought about things I would've never thought of (IE: would the bottles hanging from the ceiling interfere with some of our taller guests dancing...btw they would've if Sarah hadn't adjusted the height) Her day of coordination was professional, smooth, and made for a seamless day. My bride and I didn't have to answer a ton of questions from family members and vendors, Sarah did all of that for us. We were able to simply eat, dance, and enjoy our guests and each other. I would recommend Sarah whether you're planning a large black tie event, or a relaxed wedding in a brew pub.

Allegra

Married on 05/16/2016

Sarah, our Day of Coordinator, from Sincerely Pete's, was amazing. From start to finish I would recommend her to anyone who is planning a special event. We hired Sarah, in March of 2016, about 2 Months before our wedding, May 15,2016. I was not confident in my venue's coordinator and needed someone who was going to look out for my well-being and make sure that my day went off without a hitch. Sarah was perfect for the job. We met at a local coffee shop and after an hour of talking with her, I felt immediately relieved of all the worries that I had about my wedding. I knew with Sarah's help; the wedding was going to be fine. What made me so assured in Sarah's abilities was how detailed oriented Sarah was about the flow of the day and the important parts of my wedding. She was also genuinely invested in me and my wants and my feelings.
Sarah is organized, charismatic, and knowledgeable. I don't think my wedding would have been as smooth without her. She is great with relatives and friends. My mom and my mother-in-law loved her, and these two women don't agree on anything. She always had a helpful word and most importantly, she never came to me, the bride, with anything. She knew my vision, and she knew how to make things move and happen. I cannot say enough good things about Sarah and the Sincerely Pete's planning team.
The only thing I regret, is not meeting Sarah and Sincerely Pete's, sooner and hiring her to help with all the planning of my wedding. Thank you so much Sincerely Pete's we will never forget all your hard work.


Sincerely Pete Events's reply:

Thank you so much Allegra & Casey! We are so happy to have been a part of your wedding day!

Caitlin

Married on 04/30/2016

After our wedding, my mother told me that hiring Sarah was the best decision we made planning our wedding, and she was absolutely right. We booked Sarah for the 6 Week Coordination and Day Of package. From the first time we met her, Sarah was helpful, responsive, and organized. She helped us book some last minute vendors and made sure everything went smoothly at the rehearsal and on day of the wedding. If there were issues that happened, I don't know about them because she took care of everything. Several of the other vendors told me that they had never worked with a wedding coordinator that was so organized.
When trying to find a coordinator, I found that there were so many different options with such a range of prices and I didn't know what an appropriate price would be. But Sarah's prices were so reasonable and she did such as amazing job. We cannot thank her enough and would recommend her to anyone who is planning a wedding. If I had to plan the whole wedding over again, I would 100% book her again.

Sincerely Pete Events's reply:

Caitlin & Scott- it was such a joy to be a part of your wedding day! I wish you all the best!

Amanda

Married on 09/05/2015

Sarah is the best! Hiring her was one of the best decisions we made for our wedding. She took care of everything that day and allowed me to just relax and enjoy the day. I really have no clue how we would have gotten through the day without her! She is very organized and personable and was available to answer any and all questions I had leading up to the big and the big day itself. I would 100 percent recommend her event planning/coordination services!

Sarah is an absolute delight to work with. She is incredibly professional and is able to manage the many logistics and opinions that come with bringing a wedding together. Most importantly, Sarah really made sure that my groom and I thoroughly enjoyed our wedding day. She told us to "relax and enjoy"; something we would have totally forgotten to do without her! She is a calming presence and really makes sure you and your guests are well taken care of. Sarah really made me feel at ease and relaxed at a time I would otherwise have not been. She is a fabulous professional, advocate for her brides and grooms, and friend. I couldn't imagine our wedding day without her!!

Sincerely Pete Events's reply:

Thank you so much for taking the time to write a review!! This made me feel so happy!!

Sarah treats every bride like a sister and deals with the logistics of the church, the venue, the vendors, and the entertainment with absolute poise, professionalism, and grace. I would recommend Sarah to any bride who wants her wedding day to be a perfectly-executed, classy, and stress free event.

Sincerely Pete Events's reply:

Thank you so much for taking the time to review me!

Jeanna

Married on 11/26/2016

We hired Sarah to help us with the last 6 weeks and day of coordination. Sarah is the type of person who when you sit down and talk to her for the first time, you feel like you've known her for years... she instantly put as eat ease with her knowledge and confidence. Bringing Sarah on board was literally the best and easiest part of the planning process and I wish I had her help from the start of my planning! Sarah helped us find all the final vendors we needed, always answered our emails or texts super quick, and when I had no idea what I should be doing or where to find a decoration I had in mind she always answered with "I'll take care of it!" When it comes to all that Sarah and her team (Alexia and Lauren, who are just as amazing as Sarah) did on our wedding day, I couldn't even begin to list all the millions of things they did that day which I think is a testament to just how great they are at getting things done behind the scenes. Overall, the Sincerely Pete Events team is phenomenal and I will be recommending them to all my friends.

Sincerely Pete Events's reply:

Jeanna & Dan - Thank you so much for taking the time to write a review! We loved working with you and are so appreciative to have had the opportunity.

Lauren

Married on 07/08/2017

I booked them as a month of coordinator. It was amazing. I always thought I could do I thought myself, but there are tons of things that come up last minute and dealing with vendors are a serious plus. You may have found all your vendors but the coordinator emailing them and finding all the contracts and answering last minute questions the month of was a seriously amazing help I didn't anticipate. I'm a teacher and was off 3 weeks prior to wedding and very involved and still felt I was able to get my money's worth and feel less pressured. And day of.... amazingly professional. And all the little things were dealt with. Thank you thank you.

Jennifer

Married on 09/15/2018

Book Sarah Pete!

We hired Sarah for our month of coordination and loved working with her throughout the process! She totally understood our wants and vision for our wedding and made coordinating with vendors a breeze leading up to the big day. Would highly recommend Sarah!!!

Andrea

Married on 09/08/2019

Disappointed in our experience

We hired Sincerely Pete to bring peace of mind and reduce wedding planning stress, unfortunately hiring Sarah ended up being our single largest source of stress. Time sensitive emails would go weeks without a response, we were stood up on a critical vendor meeting, and the day-of timeline that was promised a month out from our wedding was delivered only days before beforehand. With little more than three weeks to go before our wedding, Sarah wasn't getting back to emails and we were handling all vendor communicator. Sarah's support was so unreliable that we started looking into hiring a day of planner, but decided to email one last time. We offered to allow her to keep our deposit but as we had paid in-full in advance, we requested a partial refund so we could hire a day of planner. For the first time we got a prompt response. Sarah was incredibly apologetic and cited personal reasons for her lack of communication, and connected us to an associate planner. While we appreciated the prompt reply, this meant that only weeks out from our wedding, we were doing a venue walk through with a new planner. 

I'm relieved to say that the associate planner came through and for the first time we actually felt like we had someone in our corner, even going above and beyond by helping out with flowers and other last minute details. Unfortunately, this support came just around two weeks before our wedding and was far from the level of support we had paid for. 

I do not fault Sincerely Pete for having personal maters that take precedence over work. It is, however, unprofessional to not proactively address how this will impact your existing clients, fail to follow through on the terms of your contract, and make it your client's responsibility to address your absence. 
Are you interested?
Send a message