Reviews
5.0 out of 5 rating
Quality of service

5 out of 5 rating

Average response time

5 out of 5 rating

Professionalism

5 out of 5 rating

Value

5 out of 5 rating

Flexibility

5 out of 5 rating
100%
Recommended by couples
75 User photos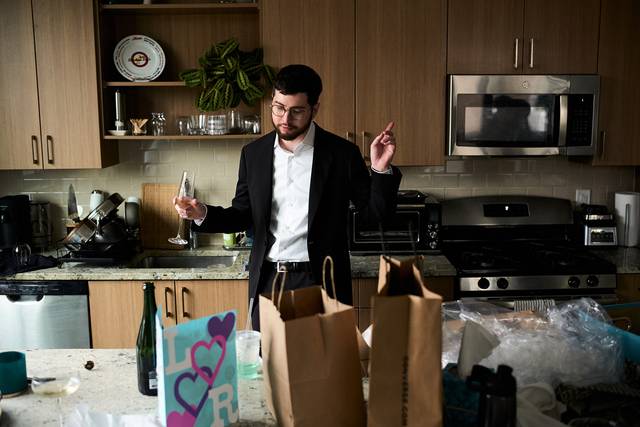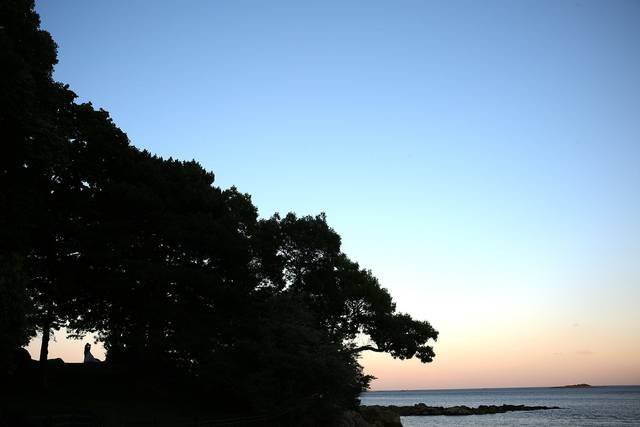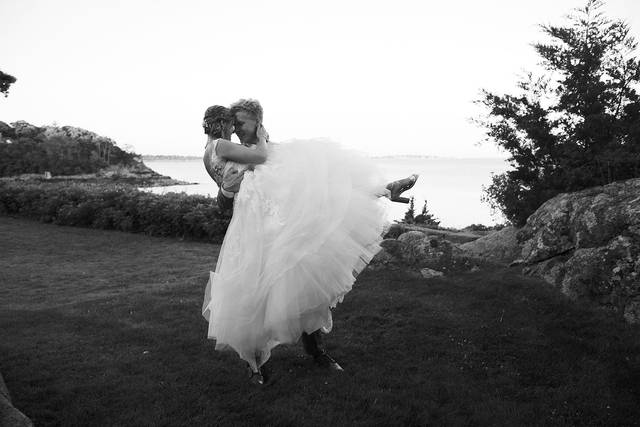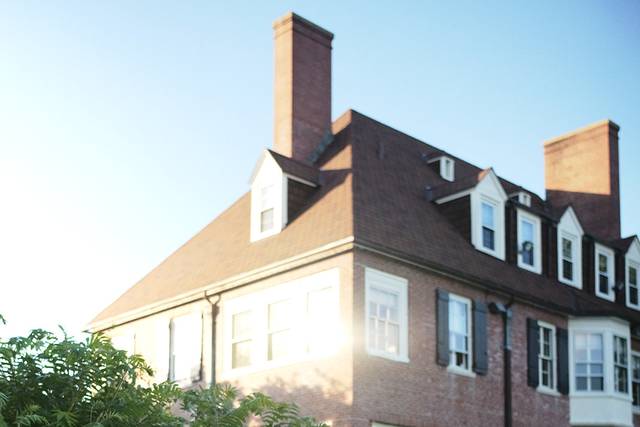 + 71

photos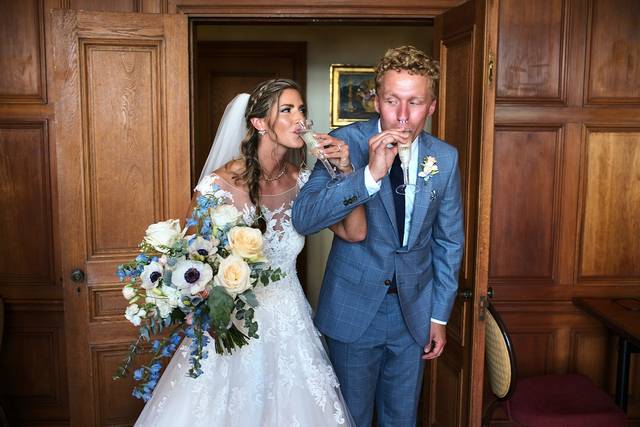 Casey M.

Married on 10/07/2023

Stop what you're doing and hire him.

Ben will do whatever it takes to ensure you get the highest quality pictures that make your day as memorable as it can possibly be. He has a very warm, inviting personality and has genuine interest in your wedding day. If you're looking for someone to take uniquely elegant photos of your day, look no further.

Katy M.

Married on 09/23/2023

Capture every emotion

Working with Ben was an absolute delight. From the first call, he clearly understood our priorities and gave excellent advice to help us get the photos that mattered to us. We've had several opportunities to work with him, and in each case, we've ended up with so many amazing shots that it's hard to pick a favorite.

Our first shoot was our engagement shoot. Ben had several suggestions for making it unique and did a great job of helping us relax and feel comfortable. He was incredibly flexible with us on a colder day than anticipated. And he still captured the delight and intimacy that make our relationship what it is.

Next, he shot our super secret wedding ceremony at Dearly Studios. He was the perfect addition and helped make an extraordinary day even more memorable. The photos are so fun and joyful - I feel like I'm there.

Finally, Ben photographed our big wedding at the Bradley Estate, and it seemed like he was everywhere all at once. Several guests commented on his efficiency and how much he seemed to get on film. Ben was also incredibly flexible working with my large, unruly family. He managed to capture every moment, from the big joys to the small dramas and he got every single face I could make in at least one photo. Looking at his shots from the event feels like looking at a high end photo essay of my life.

Working with Ben was a fantastic experience. His expertise and professionalism helped put us at ease and allowed for some truly stunning photographs. From the engagement shoot to the wedding ceremony and finally to the wedding day, Ben's ability to capture every moment and emotion was remarkable. We cannot recommend Silver + Salt Photography highly enough to anyone needing a talented and passionate photographer.

Caitlin O.

Married on 09/08/2023

An amazingly talented photographer that makes your special day that much more incredible

Ben was an absolute pleasure to work with. We did our engagement and wedding photos with him, and we couldn't be happier with how they all turned out. Beyond the photos, Ben is such a fun, calming presence and makes sure to prioritize the moments that are most special to you. We would recommend him 1000x over!

Are you interested?

Send a message

Ujwala

Married on 06/23/2023

The best photographer!

Ben is the most amazing human and photographer! He was very communicative during the planning process. He listened to us and made sure he understood our vision. On the wedding day it was so hot and humid and he was able to pivot immediately when I abruptly decided it was too hot outside. The final photographs are everything we dreamed of and looking at them makes my heart swell. We would recommend Ben to anyone looking for an incredibly talented, kind and easy to work with photographer!

Zoe

Married on 06/03/2023

Beautiful Real Moments

My husband and I wanted our wedding photos to capture the "real" and joyous moments of the day and Ben accomplished that beautifully! We laugh and cry looking through our wedding's candid moments - they really bring back the feelings of the best day of our lives.
Ben is absolutely fantastic to work with. He was available to us whenever we had questions throughout our engagement. He was also by far our most 'on-top-of-it' vendor. We cannot recommend Ben enough!

Ryan L.

Married on 04/08/2023

Ben = genius.

Hiring Ben was by far one of the best (and most inspired) choices we made in planning our wedding. We were desperate to avoid the overwhelming "sameness" of most wedding photography and work with somebody who could help us capture our personalities and the energy of our big day, and Ben delivered exactly that... plus the requisite nicely-posed family portraits too. Ben has a uniquely clear vision of what great wedding photography can be, from the gear he uses (we're obsessed with the look that came from his Leica cameras), to what he's capturing (mostly the honest, real, joyous moments), to how he works (never intrusive in the room but always a positive energy we wanted there with us). He's a stand-out creative in a line of work that certainly needs and deserves them, and now we'll forever get to feel the slightest hint of superiority about how awesome our wedding photos are. We'd hire him five times over. Can't recommend him, as a photographer and a person, enough.

Jessica B.

Married on 10/15/2022

An absolute dream!

I literally have nothing but wonderful things to say about Ben! He is everything you could want in a wedding photographer- professional, kind, calm, funny, and prepared! He was so wonderful to us and our guests and immediately but everyone at ease! His product speaks for itself- the photographs he took at our October wedding will be cherished by my family for a lifetime! He was so prepared for our big day, and he knew just the right questions to ask during our planning calls. I would whole heartedly recommend him to anyone who is looking for a down to earth, exceptionally talented, and genuine wedding photographer!

Megan T.

Married on 10/09/2022

An all-around win to work with!!

We absolutely loved working with Ben, and loved his photos just as much! We wanted an informal, low-stress, and intimate wedding with our close friends and family, and Ben was able to seamlessly match that, both in how he photographed the wedding and how the photos turned out. He made sure to nab the main group shots we wanted but otherwise just blended in and got amazing candid photos. The portraits are beautiful, and the photos of our family and friends celebrating feel so true to the day.

Ryann G.

Married on 10/08/2022

Absolutely amazing :)

Ben was absolutely amazing!! Right from the first meeting, we knew that we had found our photographer. He was personable, caring, & ON IT! Everything just ran so smoothly. Ben was literally everywhere, but was never in the way. He managed to capture all of our candid moments & made the posed ones not look "fake" or "frozen". 10/10 recommend! He's wonderful!

Perrin S.

Married on 06/26/2022

Ben is the best!

Close family members recommended Silver and Salt Photography to us and we had the privilege of watching Ben shoot their wedding three months before ours. After their wedding day, we were so unbelievably excited to see our wedding through Ben's camera lens. His pictures blew us away. He captured our wedding so perfectly and we could not be happier with the final products. Past that, Ben was a complete joy to work with. We loved our meetings with him prior to the wedding, his attention to detail to make sure that he really understood what was most important to us on our wedding day, and he helped the wedding run so smoothly. The more formal pictures were fast and easy, allowing us to be fully present with our guests while also capturing the shots that meant a lot to us and our family. The artistic photos that he took of people on the dance floor have such a dreamy quality to them and we can remember exactly what those moments were like. We cannot recommend Silver and Salt Photography enough.

Lacey

Married on 06/17/2022

Fun, flexible, fabulous!

Ben was incredible from the start - from meeting virtually to plan to day of our wedding, being reliable and flexible, there for all the moments, and capturing them SO beautifully. He is artistic in his approach and helped us relive the laughs, tears, food, dancing, and company we had from our special day. The portraits came out lovely, the candids were fun, and way he worked with light was incredible. Ben made it easy, is extremely talented, and we highly recommend working with him! Wow!

+ 9

photos

Kelly G.

Married on 06/11/2022

Incredible Photos

Working with Ben was a pleasure, we instantly felt at home when working and talking with him. We wanted someone who would capture our big day and not create staged pictures, other than our formal portraits. We first met him over Zoom where he talked through his style of photography and his approach to the day. During the wedding, we barely noticed that he was there but he got the most incredible shots that we still can't stop looking at. We could not be happier with the pictures and our experience. 100% would recommend.

Caroline M.

Married on 06/04/2022

AMAZING Photographer!

We can't say enough good things about Silver and Salt! Ben is an extremely talented photographer with tons of experience. Both of our families and our wedding party loved working with him because he was so friendly and professional. We were looking for a photojournalistic style with lots of candid photos from our special day and he delivered. The photos have a dreamlike quality, and we couldn't be happier with the final product.

Eileen M.

Married on 05/21/2022

Incredible authentic wedding day photography

I cannot overstate how incredible Ben was to work with, and how much I treasure the photos and how beautifully he captured the day.
My partner and I had a rather non-traditional wedding which involved a fair amount of hiking and a lot of last-minute logistics. Ben was a calm and positive presence the whole day. I realized after working with him how important it is to have a photographer who has the right vibe - he was professional but also incredibly friendly and relaxed. I cannot count the number of family and friends who raved about how lovely he was!
As for the photos, they are more than I dreamed of. I was drawn to his photography for how raw it felt. He seemed to be able to capture real moments in a way that was less rose-tinted-glasses and more strikingly real than most wedding photographers. When we got our first set of photos I cried. They were so beautiful, but more importantly they were so real. They are so many photos of my friends and family being completely themselves that so perfectly capture the day and THEM. I could not be more thrilled with his work. I would recommend him unreservedly to anyone (and I do!).

Adrian F.

Married on 12/10/2021

Ben is an ideal photographer

Ben is incredible for a lot of reasons. As two people who don't necessarily like to pose for photos, during the time he spent with us he made us feel extremely comfortable. He's very personable and charming and yet, during the wedding, you'd have no idea he was around taking so many pictures. Prior to the wedding, he helped us understand the wedding day schedule, talked to us about what we want captured, and took down the names and relationships of everyone close to us. He didn't miss a moment or a person. He knew the layout of the venue beforehand and organized a lot of nice shots. On top of everything, he has great taste and a great eye. We could not be happier with the results and would work with him again without hesitation.

Alissa C.

Married on 11/13/2021

Ben is truly SO wonderful to work with and one of the best decisions we made for our wedding.

Ben is truly the best of the BEST!!! He was such a dream to work with and is extremely talented in his art. Working with him to capture our special day was truly one of the best decisions we made for our wedding. From our first call with Ben, his knowledge, expertise and upbeat personality made it clear he was the perfect fit. He was very responsive with every email and always willing and eager to jump on a Zoom call to chat through questions, our timeline, and get to know us as a couple. During our wedding day his magic came to life and it was so fun having his a part of our wedding - he made it so easy and comfortable for us to take photos. He captured every single magical moment of our day and brought us to happy tears reliving our wedding all over again. His photography style is SO natural, beautiful, and captures the emotional, raw connections between family and friends. He was also such a trooper with family formals as well! All his images are just so stunning and it's SO impressive how we captures every detail, reaction and moment from gorgeous perspectives and the perfect moment. We HIGHLY recommend working with Ben to capture your special day!!!

+ 4

photos

Brittany B.

Married on 11/09/2021

Love his personality

We worked with Ben this fall for our wedding in Boston. Words are hard to come by for how wonderful he was. His quirky nature made our vintage wedding perfect with his style of photography. His Ideas are realistic and capture evey memory of the day people can miss with the chaos of the day. Highly recomended for timeless photos that you will never want to stop seeing.

Lara C.

Married on 11/06/2021

Ben is the best!

We used Silver and Salt Photography for both our engagement shoot and our wedding day, and Ben was amazing! His focus on capturing candid moments and showing us as we naturally are was exactly our style and what we wanted. Ben was warm and made us both feel completely at ease. VERY STRONGLY RECOMMEND!

Nikolas G.

Married on 10/10/2021

Amazing Wedding Photographer

Ben truly captured the essence of our wedding reception day through his journalistic wedding style, focusing on the heart of the events, the small moments in between, and the emotion of the day. From the beginning, Ben's laid-back, approachable attitude made my husband and I feel comfortable. We had multiple Zoom sessions with Ben where he got to know us and our vision for our wedding photographs. During the day of the event, Ben seamlessly floated around while taking photos, never feeling like he was intruding on intimate moments yet somehow managing to capture all the emotion. Ben's photography style is journalist and artistic. His photos are certainly not the same cliché, cheesy, and forced wedding photos. My husband and I do not love getting photos taken of us and can feel awkward in front of a camera, but Ben managed to take photos of us that we look quite natural and truly capture our relationship. Ben is a consummate professional, a wonderful human being, and we really loved working with him and plan on working with him again in the future.

Nicole M.

Married on 09/25/2021

Ben is amazing!

Ben did an absolutely amazing job with both our engagement and wedding pictures! I knew he was going to be great when our wedding planner recommended him because she had just hired him the year prior for her own wedding. He was so flexible and patient with us and I will plan to use him for any pictures I do in the future. I honestly cannot recommend him enough!

+ 2

photos

Jessica S.

Married on 09/10/2021

Exceptional Photographer. Exceptional Human.

I would hire Ben a thousand times over. Ben is the type of person who not only delivers an incredible product, but that you also secretly hope wants to be friends with you after your working relationship! Ben guided us through the absolute most authentic and joy-filled engagement shoot I can imagine, and captured our wedding stunningly. All throughout, he not only seamlessly melted into his environment, but actually made those moments somehow even more joyful! I am very uncomfortable in front of a camera, and Ben made our engagement shoot feel effortless, even as he was walking backwards down an icy hill! He is worth every last penny - capturing every moment in a beautifully natural way. I am so appreciative of him and his work... and now just have to think of more life milestones to have him be a part of!

Stacey W.

Married on 09/01/2021

Beautiful work how do you feel about Bat Mitzvah's?

I had a vision for my daughters Bat Mitzvah and was struggling to find someone who understood that vision. I googled "photographers that don't take typical standard family photos." I think I may have also used words like creative, attention to detail and photojournalist and I found Ben. If you are looking for photography that tells a story, captures memories, movement and emotions then look no further. Planning an event in a pandemic was challenging. I have planned a wedding and several corporate events and Ben was one of the best vendors I have ever worked with. He was a part of our weekend making everyone feel comfortable and was just an absolute pleasure to be around. The photographs are completely magical. They are artistic, beautiful, creative and I am beyond grateful that they tell our family's Bat Mitzvah story so perfectly. Congratulations on your upcoming wedding I can confidently tell you that you will be in the best hands with Silver and Salt Photo.

+ 3

photos

We Got M.

Married on 08/29/2021

Amazing Photographer!

We are so, so happy that we chose Ben to be our photographer. He is kind and easygoing. He is incredibly responsive throughout the process (not just before you sign the contract, but up to the wedding and after). He was amazing in person at our wedding--friendly but unobtrusive, great for our photo session, the session with our families, and, most importantly, the many many candids. Maybe most importantly, the end results were beautiful. Ben got great shots of us and truly gorgeous action shots of our families interacting (especially the many little kids at our wedding--toddlers are not typical wedding-photographer subjects, but Ben got great shots). He was then super fast in turning around the album. We HIGHLY recommend.

Ashley A.

Married on 08/27/2021

Amazing Wedding Photographer!

We used Ben for our August 2021 wedding which was at an outside venue. From the moment we met Ben in person, we knew we had to hire him as our wedding photographer. Ben was so easy to work with and answered all of our questions in a timely manner. Ben was professional, caring, and a calming influence during some of our most anxious moments. Ben's photography skills are exceptional. He captures amazing moments and candids throughout the whole day as well as portrait style family and couple photos. Ben was very detail oriented and took amazing photos of not only us and the guests but the venue as well. Ben was also non-invasive and still somehow managed to capture "in the moment" pictures. Prior to our wedding day we had a phone call with Ben to go over the photography timeline and to organize which was very helpful. I highly recommend Ben as your wedding photographer or for any photography needs.


Charlie J.

Married on 07/08/2021

Fun and creative

Ben is an absolute delight. We had so much fun working with him because he creates a relaxing, enjoyable atmosphere. He is great at finding fun and creative candid shots that really capture ths spirit of the wedding.

We recommend him to anyone getting married. 5+ stars.
Are you interested?
Send a message