140 Reviews
Recommended by 99% of couples
Quality of service

4.9 out of 5 rating

Average response time

4.9 out of 5 rating

Professionalism

5 out of 5 rating

Value

4.9 out of 5 rating

Flexibility

5 out of 5 rating
27 User photos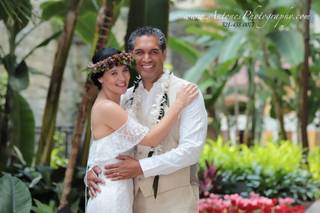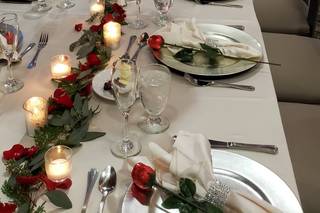 + 23

photos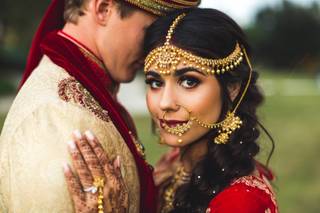 Hayley N.

Married on 05/08/2022

Simply the best!!!

Cyndi and her team provided the perfect balance of guidance, support, and direction from the start.

My daughter's wedding and reception were exactly as we envisioned. Thanks to Cyndi, everything was precisely as promised. Cyndi was terrific to work with and a true partner from planning to the last dance.

She was incredibly patient with me when I was a bit stressed due to COVID-19 and the many challenges. Cyndi handled every challenge and restriction with ease and somehow managed to execute perfection.

It was so lovely to work with someone with an enormous amount of industry expertise…it does make all the difference!! So many of our vendors called (unsolicited) to sing her praises!

We could not have executed this beautiful wedding without Signature Weddings!! If you are looking for a wedding planner that is…
• An expert in her field
• Has an enormous amount of experience and great attention for detail
• Can anticipate possible challenges and solve them quickly
• Will take the stress out of wedding planning
• Will manage your vendor team
• Will work to save you money by offering advice on vendor selection and
• Will make your wedding dreams come true and execute flawlessly, then Signature Weddings should be your go-to resource.

Cyndi and her team are simply the very best!!
Sincerely and with deep gratitude,
Hayley Norman
AKA the mother of the Bride



Signature Weddings & Events's reply:

Thank you Hayley for your very heartwarming words!! We loved working with you and your family! We practically had each other on speed dial and it was so much fun to see all of the details come together beautifully. This was a gorgeous celebration for Kimilee and Jordyn.

April L.

Married on 03/06/2022

April & Tasha

Throughout this entire COVID- 19 with changes of dates and venues Cyndi was always professional, understanding, attentive, and helpful. Because of Cyndi & Diana our wedding day was simply magical! From her vendor suggestions, to special touches in the wedding ceremony as well as the reception the day was phenomenal! Cyndi was attentive to all the small details when planning to ensure everything went smoothly. Words cannot begin to express the gratitude we have for making our day so exquisite! If you are looking for wedding coordinators to make your day special, unique, magical, and worry free... then Signature Weddings is the company to chose. They will ensure that all is taken care of and all you have to do is enjoy your day!

Signature Weddings & Events's reply:

After 2 reschedules of their wedding date - a beautiful wedding and reception became a reality!!! April and Tasha, we were thrilled to be a part of your wedding day!!!!

Leslie T.

Married on 04/03/2021

Forever a Friend

I met Cyndi over 2 years ago as we started to plan my daughter's wedding. We were fortunate enough that Cyndi was included in our venue's wedding package and she was going to be our day-of wedding planner. Little did I know she would become so much more. For anyone that has helped to plan a wedding, let alone the wedding of their daughter, they know how they dream and imagine the perfect wedding, but most of the time, in retrospect, after the event, things turned out ok but there were those bumps and issues that kept it from being perfect. I will also admit that we had a few bumps as well but there wasn't a single thing that was not absolutely perfect about my daughter's wedding. First of all what I can say is that we ended up having to change venues so we didn't even have the wedding at the first site we booked and where we met Cyndi. So, if that isn't a bump, I am not sure what is, but I reached out to Cyndi for help hoping to leverage her knowledge and expertise of what we could do and how we could save the wedding now that we had to change venues. I think it was all meant to be because Cyndi took us by the hand, helped us find a new venue and from there on, helped me with pretty much every single vendor selection and decision we made along the way. Don't get me wrong - Cyndi did not tell us what to do with our wedding, she offered us options and perspectives that only come from years of experience and knowing and understanding that different things are important to different families.

I could go on and on and list more than a dozen things that Cyndi did that were key to our perfect wedding, but in the end, it became about the relationship that we forged with Cyndi and her team. She knew she had my total trust in her and that in my zombie-like state on the day of the wedding, that I would not have to remember to do anything because every bit of every little thing was being taken care of by her or one of her staff.

I can also state that when we walked in to the ballroom for the reception, I had never imagined it could looks so beautiful, and again, so perfect. We gave Cyndi and her team all of the little bits and pieces of what to put and told them where to put them but in many cases - we left much of that to their discretion and to see how everything turned out, I was just left in awe.

I can't possibly think that we missed anything, or that anything could have been done any better and all of that I truly believe is because we had the help and guidance and care from Cyndi. She will forever be what I consider to be the absolutely best wedding planner, but more importantly, a most special friend and really I consider her part of our family.

Leslie Tsukamoto

Are you interested?

Send a message

Kimberly M.

Married on 03/22/2020

Souza Mahoney Wedding at Gaylord Palms

From the very beginning of our correspondence with Cyndi our experience was smooth, thoughtful, and worry-free. Cyndi kept us relaxed throughout the stresses of this Covid-19 era. Gaylord Palms did what they could to accommodate us as the news was changing by the minute regarding gatherings and restaurant closures. Through it all, Cyndi kept a calm demeanor and even had to find us another photographer in the last days before our wedding. Everything worked out beautifully thanks to Cyndi and her close relationship with the Gaylord Palms hotel. we could not have asked for a better person to be with us on our special day. Thank you so much Cyndi! Me ke Aloha Pumehana! Aloha!

Ryan and Kimberly Souza
Married on March 22, 2020

Anastasia B.

Married on 03/13/2020

Amazing work

When we first started planning our wedding I did not think we were gonna need a wedding planner, but our venue provided us with one, so I figured might as well use all the resources you can! Signature weddings, specifically Cyndi was so highly praised by our vendors I thought wow she must be good. She's beyond good. She was so nice and did AMAZING for our wedding. Where I thought I had time to do extra stuff and did not, Cyndi was there to help. She did it ALL. I literally can not thank her and her assistant enough, they were the ones really running the wedding. She helped decorate everything and it was all past what I had imagined. They exceeded my expectations and more. I got married on a Friday the 13th, and I am not that superstitious but if anything was gonna go wrong that day, I knew Cyndi was gonna be there and making sure it did not. Help yourself and get a wedding planner!

Signature Weddings & Events's reply:

Thank you Anastasia and Jonathan for a magical day!!! We loved your smiles and joy throughout the day!!!

Alisha H.

Married on 12/21/2019

Fairy Tale Wedding Experience

Cyndi was there every step of the way. She made the planning process simple and the day of flawless. Cyndi not only helped elevate an intense amount of stress by staying in contact with all of the vendors and answering our numerous questions, but she made every vision we had come to life. Our wedding was an absolute fairy tale and we could not have done it without her. We would absolutely recommend her to anyone.

Kristen B.

Married on 12/15/2019

Incredible

Cyndi has been amazing to work with since day 1. She is so quick to respond at any time of day, recommended the best florist and makeup, handled the entire timeline without having to involve us which was exactly what I was looking for. On the day of, Cyndi and Taylor were attentive and extremely conscious of my feelings during different times of the day. They even helped bustle my dress when I realized that I didn't have one!

Signature Weddings & Events's reply:

Thank you Kristen for taking the time to give your kind words. It was our pleasure to help you and Zack. We wish you a wonderful marriage!!!

Kiran

Married on 11/30/2019

Perfect!

If you're looking for the perfect planner - Cyndi and her team are the best! My wedding was the first in my family so we needed a lot of help lol. Cyndi was always there, whether it was just a quick question over text or to meet up in person to go over everything. I really loved that she was knowledgeable, experienced, not pushy at all, and super easy to talk to! She made my wedding stress-free and perfect!!! You will not regret choosing signature weddings!!!!!

Nicole

Married on 10/12/2019

Fantastic experience with Cyndi

We loved Signature Weddings for our wedding at the Gaylord Palms. I was kind of a princess regarding my wedding, but nothing compared to my mother in law's astronomically high standards that Cyndi handled with style!! We had a rough estimate of 200-250 guests and ended up with 176. All our guests loved our wedding and it was such a classy fun time. I freaking loved my wedding, myself. No messups: everything had its place and there was a place for everything. Cyndi was so calm and had a smile waiting for me every turn. She helped us pick the best vendor team. Her strength was the staff for day-of the ceremony and reception. Her team was so great, one person kept me hidden from the groom as they walked me through the Gaylord to my wedding, keeping me calm throughout, one person was there waiting to fluff my dress and otherwise keep the crowd far enough away that had formed. Still there were people who knew exactly how and where to move the flowers from each event. I didn't have to lift a finger, not even to bustle my dress during the cocktail hour. I'm so thankful for Cyndi and her team for the wedding of my dreams! I think having her is a huge asset to the wedding as it makes everything go so smoothly and you can enjoy your day!!!

Jenn H.

Married on 06/15/2019

Excellent Experience!

We hired Cyndi and her team as Day-of-Coordinators and we couldn't have asked for a better experience! Cyndi met with us before the wedding weekend to go over the details. She was very warm and professional and had great suggestions based on our vision.

She walked us through our rehearsal, again with great suggestions and options.

The day of the wedding went so smoothly. The team setup our aisle decorations, as well as our reception table decorations and gift bags. They kept me calm and kept everything flowing on time. Cyndi even had emergency hair spray I forgot to pack.

Caring. Professional. Calm. Resourceful.

Signature Weddings & Events's reply:

We loved helping you put your ideas and vision together for your wedding day. We absolutely loved your keepsake flowers - I share the photo of your wood bouquet often!! Helping you was truly our pleasure!!

Shelby S.

Married on 04/20/2019

My wedding day was flawlessly executed thanks to Signature Weddings!!!

Our wedding was absolutely perfect thanks to Cyndi and her team. The whole entire day was just flawless, or if it wasn't I was shielded from any hiccups which is what every bride hopes for. I was struggling during the planning phase to find a decorator that met all our needs and Cyndi stepped in and found the perfect fit. I can't say enough great things about Signature Weddings. Choose them if you want to look back on your wedding in awe of how beautiful everything about that day was.

Signature Weddings & Events's reply:

Shelby, you were the perfect bride! We loved working with you and your smile and glow! Thank you for your sweet review, we appreciate you.

Shivana

Married on 03/09/2019

Cyndi and her team are exceptional!

Cyndi and her entire team were amazing! Leading up to the event, we confirmed every detail which made us feel so much more comfortable and relaxed for our weddings. We had a two day event so there were a lot of details! The most amazing part was Cyndi working her magic with the venue to retrieve my marriage license, which I realized only moments before the ceremony that I forgot in the hotel room. The license was handed over in perfect timing in the ceremony and no one ever noticed. It takes a lot of trust in someone to hand over the months of planning and details and I could not be happier that we chose Signature Wedding and Events. The whole team kept us calm and we actually enjoyed every moment of our wedding. We ate, we danced, we had an amazing time - and that's because of their amazing work in the background. We are so thankful for the whole team in making our wedding dream come true!

Deborah D.

Married on 12/28/2018

I would hire them again if I had a second daughter

Cyndi Benzel and signature weddings were a life saver for me.I would highly recommend them. Being unable to drive Cyndi took the time to drive to my house for any meetings we needed. She has a Calming presence and is very professional,which made planning the wedding less stressful and difficult. Her vendor
references were excellent and well within budget. she even knew someone who could trick out shoes. Since I can only wear tennis shoes the vendor fixed them to match my outfit. Anytime I called or emailed they responded quickly. On the day of the wedding all I had to do as Mother of the Bride was show up. Cyndi and Signature wedding had everything else under control. That's the way to enjoy a wedding.

Danielle

Married on 11/10/2018

Amazing Service!

Cyndi made sure everything for our day went smooth and sound. I had very specific instructions for all of my items and everything was set up exactly how I envisioned it. She was always there through the planning process for all my questions and worked closely with my venue. Her and her team made my bid day so much easier and stress free.

Signature Weddings & Events's reply:

Thank you! You get the award for the MOST organized and planning ahead bride!!! We loved all of your ideas and how you
brought in personal details. The day was so much fun and you are a gorgeous bride!!

Armelle C.

Married on 07/21/2018

Hiring Signatures weddings & Events was my best move in planning my wedding, they ensure my wedding day was PERFECT!

Signature weddings & events helped me made my dream wedding the best day of my life. I worked closely with a Cindy Benzel and she was very professional and fun at the same time. My wedding day was perfect and I couldn't have done it with her. At first I was skeptical and wanted to hire her only for the day off, I end up hiring her for the entire wedding planning, and it was well worth it. She was there with me every step of the way and guided me well. All herrecommed vendors were professional and price was decent. I specifically enjoy my make up artist that she highly recommended. I got married at Gaylord Palm and it wa the best day of my life.

If you want your wedding day to be perfect, hire this company you won't regret it. Below is some pictures from my wedding.

+ 10

photos

Signature Weddings & Events's reply:

Thank you Armelle! You were a beautiful bride and our team thoroughly enjoyed helping your vision come to reality. We especially enjoyed meeting the family and watching them share the joy with you and Ernst!

Melanie

Married on 07/13/2018

Signature Weddings Made Sure Our Wedding Amazing

My husband and I loved working with the team at Signature Weddings. They made sure every detail was in place before the big day, taking a lot of stress off of us. On the day of the wedding, everything ran as planned, and our guests are still talking about our reception food.

Danielle D.

Married on 06/30/2018

Amazing, attentive, flawless

My husband and I LOVED having Cydni as our wedding planner. She gave us amazing suggestions for vendors that we loved. This was very helpful especially since we lived out of state. It saved us soooo much time and effort. The vendors she suggested that we chose were so wonderful as well! She really knows how to pick them!
She was very timely and a huge help! And as a bonus, she was so much fun to work with! I would definitely recommend her to anyone!

Shannon C.

Married on 04/21/2018

Simply Amazing!

We had the most perfect wedding day and one even better than we could've dreamed of, and it wouldn't have been possible without Cyndi and Signature Weddings! From day 1 when we met Cyndi and knew we were a perfect match, to the very wedding day, she was always available for any question we had, or any request we had, and gave us comfort everything was being handled. She helped us select all our vendors, had recommendations on decorations, venues, food selections, etc. and always made us confident in our decisions. Even more, Cyndi was an absolute pleasure to work with and we loved all our time together - she was so friendly, personable, calm, and fun to work with. I highly recommend Cyndi to anyone that wants their perfect wedding day and someone to help handle all the details and make you feel special (and calm!) on the most exciting day of your lives. Thank you Cyndi for everything!

Kayla S.

Married on 03/24/2018

Fantastic! Highly recommend!

I had the most amazing experience with Signature Weddings Orlando! Cyndi and her team did a phenomenal job helping coordinate my vendors leading up to the day of my wedding and were lifesavers on the day of my wedding. I did not worry about a thing and had complete trust in Cyndi. My wedding day was perfect and everything ran smoothly because of Cyndi's dedication, organization, and professionalism. My family and friends were able to enjoy the day with me and did not have to worry about helping to set up or coordinate anything. I owe a HUGE thank you to Cyndi and would recommend her to anyone looking for a wedding coordinator.

Anonymous

Married on 03/17/2018

The best decision I ever made through the wedding planning process!

I was a bit hesitant hiring a day of coordinator given I was so involved in the entire planning process and couldn't imagine giving up the reigns to anyone else. But Cyndi and her team made it so easy to be involved as much as we wanted, but made sure to take over in ways we would have never been able to handle! Her team has so much experience in Indian weddings and know exactly how to keep the events running smoothly! There was no task that was too big or small for them to handle and I would recommend their team to anyone looking to de-stress their wedding day so you can sit back and enjoy the event!

Ektaa P.

Married on 03/03/2018

My experience with the team was incredible! Would definitely recommend!

This team is highly qualified and very great to work with. I didn't have to think twice about anything as they covered everything during my wedding & kept it organized. Thank you Cyndi & team for making my wedding weekend go as smoothly as possible!!

Signature Weddings & Events's reply:

Thank you Ektaa for the opportunity to help you and your families!!
We are still enjoying your beautiful photos!!!

Caitlin

Married on 02/24/2018

I was really on the fence about booking a Day of Coordinator as I had so much family in town willing and begging to help out. In the end my husband and I decided we did not want our family to work on our wedding day and we had such a DIY venue we were nervous about executing the event so we hired Cyndi. Cyndi was honestly the best money we spent on the wedding. She took over communications to our vendors about 1 month prior which was such a relief and anything I brought up as an issue was solved immediately. I had realized after the ceremony that the cake was never picked up and she sensed my panic and told me not to worry. She sent her assistant to pick it up and it was there by our first dance. If anything else went wrong on our wedding day I had no knowledge of it. She had a huge task of controlling our unruly bridal party of 16 people, but somehow they all were where they needed to be and the ceremony and all subsequent events started on time or early.

Signature Weddings & Events's reply:

Thank you Caitlin for your review. It was our pleasure to help you and see all of your DIY hard work come together so beautifully!!!

Sarah

Married on 02/24/2018

Amazing!

The most important decision you can make as a bride in the planning process, is to select a competent wedding planning team and that's EXACTLY what Cyndi and her team are! I felt so at ease each and every step of the way! Between their responsiveness, friendliness, suggestions of vendors and knowledge in wedding planning, you really can't go wrong. Coming from a VERY HAPPY bride...BOOK SIGNATURE WEDDINGS!!!

Krystal

Married on 02/03/2018

I just wanted to take a moment to let you know how amazing Jaime was. She was on top of every little detail and executed everything flawlessly while remaining cool and collected. Our day was absolutely perfect and I attribute that to her superb level of skill and professionalism. My complete confidence in her really allowed me to live in the moment and enjoy my wedding day to the fullest.

Thank you guys for providing services above and beyond my expectations. Your company was a joy to work with

Erin

Married on 11/11/2017

Thank you Cyndi and Diana for making the wedding a huge success and a fabulous memorable experience!

Signature Weddings & Events's reply:

Thank you Erin!!! Everything was beautiful: the bride and groom, the parents, families, the weather, your florals, the decor....and the photos!!!!! Truly a day to remember!!
Are you interested?
Send a message