Reviews
5.0 out of 5 rating
Quality of service

5 out of 5 rating

Average response time

4.9 out of 5 rating

Professionalism

5 out of 5 rating

Value

5 out of 5 rating

Flexibility

5 out of 5 rating
100%
Recommended by couples
Awards
10 User photos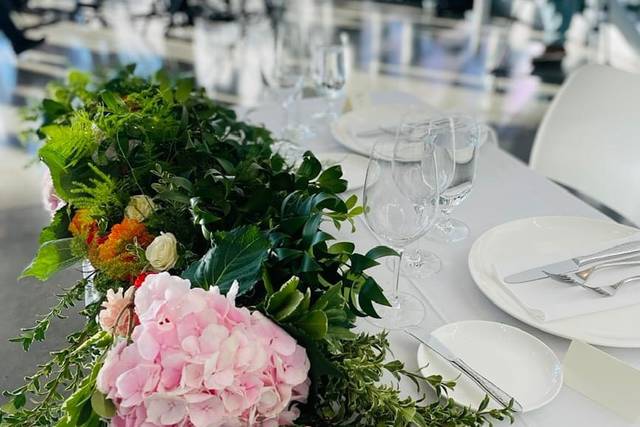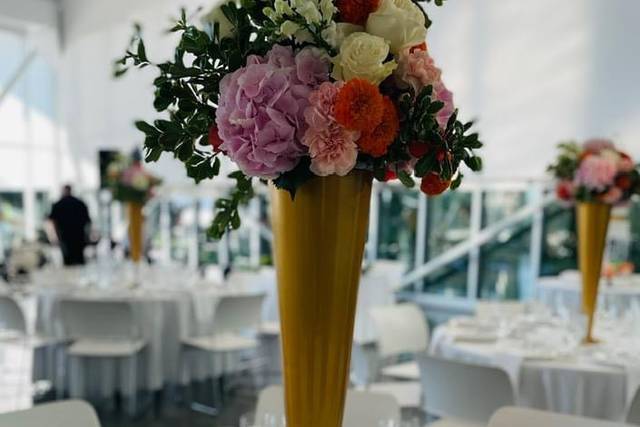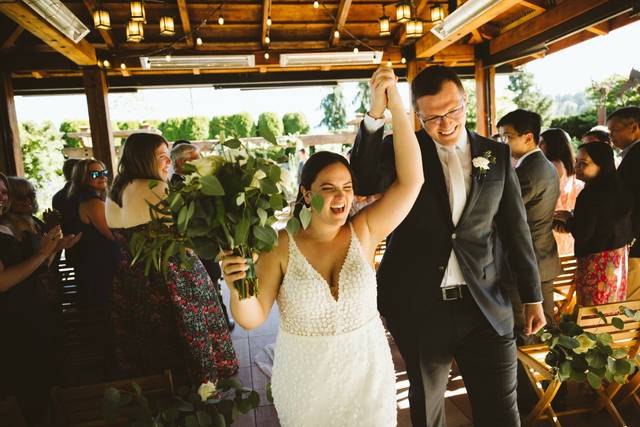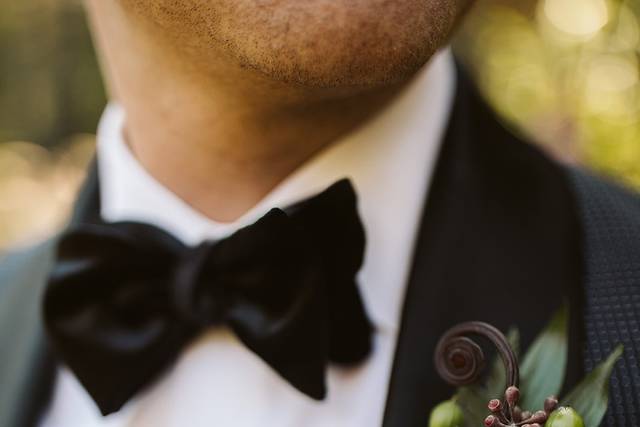 + 6

photos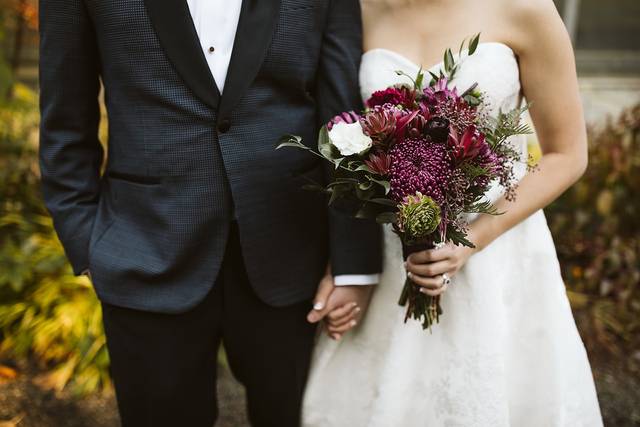 Alex A.

Married on 05/13/2023

Fantastic Wedding Planner & Florist

We would definitely recommend Shelby as your wedding planner & florist. She was experienced, well connected, patient, and fun to work with! She helped us navigate what we and our families wanted and was critical in communicating with our vendors on our behalf. Her floral team pulled off beautiful arrangements including going to over a dozen places to find a yellow orchid for the groom's boutonnière which had special significance to us. It was easy to coordinate and communicate with Shelby and used many of her vendor suggestions and were very pleased with the results!

Shine Event Design's reply:

Thank you Alex! Absolutely LOVED working with you and Clara to see your day materialize into a gorgeous, celebratory day.

Brian

Married on 03/11/2023

Shine Events made our wedding the most memorable!

Shelby from Shine Events made our wedding dreams come true! She was so much more than a day-of coordinator, providing so much support before the event (she was always willing to jump on a quick zoom call to make sure we were aligned on things), and then was the first in and last out on wedding day. Shelby also was amazing at keeping in contact with our vendors and allowed us to be hands off during the wedding itself. We would wholeheartedly recommend Shelby for anyone who is looking for a coordinator.

Elizabeth

Married on 09/03/2022

Thoughtful, responsive, personal event planning

My husband and I are so thankful that we worked with Shelby for our full wedding planning and for our wedding florals!! We messaged probably a dozen wedding planners to set up initial screening calls, and when Shelby responded within 15 minutes with detailed answers to our initial questions, we knew she would be the planner for us. She provided much needed insight into how to prioritize and how to make decisions, into excellent vendors to work with, and provided so much reassurance whenever we were stressed about one detail or another. She was always responsive and willing to set up calls and make sure things were on track. We worked together for over a year planning our wedding, and it was a wonderful experience. The day of our wedding went off without a hitch, and was so relaxing for both of us, and we have no doubt this is because of all our planning with Shelby and her hard work behind the scenes. We also LOVED our florals. She was able to take our fairly chaotic Pinterest board and turn it into a gorgeous, cohesive floral scheme that went perfectly with our overall decor and vibe. Shelby's expertise and support are truly invaluable. We highly recommend Shelby!


Are you interested?

Send a message

Herry

Married on 08/14/2022

Great Wedding Coordinator and Florist

We were glad hiring Shelby as our wedding coordinator. She was very responsive and we had few meeting when we really needed it. She was able to make things happened. We decided to go with her for our wedding florists too. She knew exactly what we were looking for. We were pleased with her work and absolutely recommending her service.

Leah B.

Married on 06/25/2022

Go hire Shine Event Design now! They are amazing!

Shelby from Shine Event Design was an amazing addition to our vendor team for our wedding! Not only was she our day of coordinator, but she did all of our florals too! We got so many compliments on the florals that we had at our wedding! The only direction we gave Shelby was "green and white" and she went for it! Our flowers were beautiful and perfect for our wedding!

Shelby was our day of coordinator, but she seriously was there throughout our full planning process! If we had a question, she was always there to answer it. She was so great day of the wedding and helped keep everyone on track the full day. I never felt stressed because I knew she had everything handled!

Thank you Shelby for all of your hard work! You are the best!

Maggie L.

Married on 04/01/2022

Kind, organized, and energetic!

Shelby was INCREDIBLE. Her genuine care helped us reduce stress as we planned our wedding, and her kind directness and great rapport with our other vendors ensured that the day went off smoothly! Could not have pulled off our day without her.

Aliona B.

Married on 07/24/2021

The best planner and team!

Shelby! Because of Covid 19, Shelby and I had to plan our wedding twice. New colors, new venue, new menu, everything was redone and it ended up being absolutely amazing and perfect. Shelby was available to answer all my questions, listen to me vent and help me get through all the ups and downs that came with not only planning a wedding, but also planning one during a worldwide pandemic, with none stop restrictions and closures.
I'm so grateful for all the help she provided and I couldn't have done this without her.
Thank you Shelby.

Shelby is Great!

Shelby is wonderful! We selected the full planning service so she helped from start to finish. We were planning our wedding from the East Coast which is what prompted us to get a coordinator. The entire process could not have been easier. Shelby was incredibly easy to work with and was always willing to jump on the phone to chat. She created a detailed timeline for the year leading up to the big day so we knew when to get different vendors scheduled. Her recommendations for vendors were top notch, especially catering. She got a sense of who we were and the things we liked and tailored every recommendation accordingly - she's never short on ideas. We were nervous about booking a venue without seeing it in person but Shelby gave us FaceTime tour of each venue we wanted to see and was very candid in her feedback of how the reception would work for each venue, given our high guest count. She was reasonable with helping us budget the reception and letting us know where we could cut costs. Overall we could not have been happier. We've heard planning a wedding was stressful but with Shelby, this was simply not the case. Everything was perfect. Despite all of our communications being long-distance, we were very comfortable with telling her what aspects of the planning process were confusing or stressing us out and she was always patient, understanding, and had solutions to everything. Our families afterwards told us they felt very lucky that they didn't have to worry about a thing for our wedding day - thanks to her, they were able to enjoy the day to the fullest.

We also used Shelby for florals, and wow, everything was gorgeous. Neither of us had a super strong sense of what we wanted initially so Shelby started by laying out different possibilities and pointing out differences in various design styles that we wouldn't have picked up on otherwise. She gave us some time to think about it and once again got a sense for what kind of designs we wanted. For this aspect, she helpfully laid out various options at different budget ranges. We loved everything about the design, which was beautiful, unique, and highlighted the best of the PNW. We highly recommend her!


+ 3

photos

Ashley G.

Married on 08/18/2019

The best wedding planner ever!

I can't say enough good things about my experience with Shelby. The entire process was just a dream, and the wedding itself was better than I could have ever imagined. As someone who is not from Seattle, and not familiar with the wedding world at all, I really appreciated Shelby's guidance as to her preferences and suggestions. She does a great job of providing guidance while still keeping your personality and vision in mind--I never once felt like I was being pressured into anything I didn't want. If I changed my mind on an idea, Shelby quickly and seamlessly changed course to fit the new idea without ever once making me feel like it was going to be a problem. Working with Shelby allowed me to truly enjoy the entire process of wedding planning. I loved meeting with her to talk about wedding prep; it was like meeting with a friend! The wedding itself looked like it was from a fairy tale. I still can't believe how beautiful it was, and I got a ton of compliments! Shelby kept everything running so smoothly that we were able to sit back and enjoy our day without worrying about any of the logistics. The best thing about Shelby, I have to say, is her personality. Her excitement is infectious!! You will love her and your family and friends will too!

Dana M.

Married on 07/27/2019

Thanks to Shelby, I had the wedding of my dreams!

Shelby made our wedding day feel like an absolute dream! She was so calm and thought of everything so we didn't have to stress. Any worry we had she was right there with a solution from beginning to end. She listened to our ideas for the day and really cared that our wedding was what we wanted it to be. Even our guests commented on how great she was. I cannot recommend Shelby enough!

Bren

Married on 09/02/2018

I can't say enough wonderful things about Shine Events and Shelby our wedding planner. Shelby was with us every step of the way. I don't know how she did it but she knew what my ideas were before I could speak them and laid out the perfect design for us. She took the time to make sure every small detail was taken care of. I felt completely taken care of by her and even when we started to panic and feel overwhelmed she took control and assured us we were on schedule. I look forward to working with her and her team in the future. I would recommend her to any one looking for an amazing event planner!

Lauren

Married on 08/12/2018

I am incredibly happy and grateful that I found Shelby from Shine Event Design. From our very first phone call, I knew she was the planner I wanted for my wedding. She is absolutely on top of her game! When it came to hiring a wedding planner, I thought "why reinvent the wheel?" I knew I could find a professional who was an expert in all things Seattle wedding, and Shelby was top notch. I can't count the number of times my now-husband and I said "I'm so glad we found Shelby" or just "I love Shelby." She was there to field every single question I had, and she gave great recommendations and executed the tasks we gave her to perfection. On the day of our wedding, I expected to be a nervous wreck like some of my already-married friends had been on their big days, but I was so calm! I kept telling people "I've been so relaxed all day...this is the best day ever." I was not worried about a thing, and it's in large part thanks to Shelby and how professional and reliable she is. Our wedding day was absolute perfection. Oh, and we're still getting compliments about how beautiful everything was! I don't have great instincts for decor and design, but Shelby does! If you're considering hiring her...do! She's worth her weight in gold! Thanks for everything, Shelby!!!
-Lauren & Dave

Alex

Married on 04/21/2018

In the weeks before my wedding, people kept asking me how I was so calm and relaxed... and the answer was Shelby. I trusted that everything would be amazing and it was. Shelby was absolutely incredible from when I first contacted her up through my wedding day (a planning period that spanned almost two years)! She was easily able to understand what vision I was going for and helped me to find ways to create an unforgettable day. She oversaw both the Day of Coordination and the majority of our decor including our floral arrangements and seating assignments. She was thorough, thoughtful, and truly meticulous in every detail that she brought to life for our special day. I couldn't have asked for anything more and am so grateful for her!


Kayla

Married on 03/03/2018

We had the absolute PLEASURE of working with Shelby Reynolds as our partial planner for our wedding.
I had a baby midway through planning my wedding, so I needed someone on board who could take the reins as needed. Shelby was incredible!! She laid out a timeline early on for decoration and everything else, made sure to give me a break needed for baby time, then came back and reminded me when it was time to get started again.
Not only was she incredibly attentive to my personal needs, she somehow knew precisely what me and fiancé were looking for.
I would give her vague suggestions, and she would come back with the most beautiful design and floral ideas. She hit the nail on the head every single time.
I got so many compliments on the bouquets and decorations, it was stunning.
For the day of coordination, I didn't have to worry about a single thing! She unobtrusive, and at the same time always right there when I needed her.
We had a situation where I realized literally seconds before I walked down the aisle that no one had the rings. Shelby told me to wave at her when I got to the alter if she needed to get them. I looked back and waved, and saw her run off immediately. All I said was that they were in my room. She got a key, found them, and got them to the best man in record time and not a single person in the crowd had any idea! I was truly impressed.

She was my lifeline throughout the planning process and day of. I cannot recommend her enough.
If you are looking for a planner, don't look for anyone else. You need Shelby! I absolutely could not have done it without her.

Hannah

Married on 08/28/2017

From our first conversation with Shelby it was clear how well she gets to know her clients and their needs. We were planning a wedding from a distance and Shelby was always ready to discuss any aspect of our wedding and giving us inspiration on how to make the day incredibly special for us, to encapsulate who we are. She never pushed us on adding frivolous things and helped us stick to our budget. On top of her role as coordinator, Shelby was also in charge of our beautiful floral pieces and centerpieces. Her coordination with other vendors (that were not always wonderful to deal with) was superb. She is the perfect balance of friendly, upbeat, realistic, and hard working. Our wedding could not have been pulled off without her. Thank you, Shelby!

Holly

Married on 10/01/2016

I loved every minute of working with Shelby. It was the best decision we made in wedding planning to hire her as our Day-of- Coordinator. Not being party planning professionals ourselves, it was so awesome to have someone experienced to bounce ideas off of as we planned. Shelby was there for me when I had a few nervous bride moments about the schedule, assuring me that we could move things around just a bit and make it work. She ran our rehearsal like a pro and made us feel a little more comfortable going into the big day. Not only did we utilize her coordination services, we also contracted with her for rental of an arch and beautiful florals to go on the arch. She just made it so easy. On the day of I was blown away by how beautiful everything was. I couldn't tell my setup crew more than put a vase of flowers on each table with candles, but Shelby made little adjustments here and there that took it to another level! I would highly recommend Shelby for your wedding!

Elizabeth

Married on 06/18/2016

I can't say enough good things about Shelby at Shine Event Design. Let's just say...I already miss our daily chats as we planned my wedding! Shelby is professional and thinks about every little detail. She knows how to listen to a clients ideas and make them a reality. When I walked into our venue on my wedding day I was in tears....it was everything I imagined. We planned everything long distance and there was NO way I could have pulled off such an elegant and elaborate wedding at Chambers Bay Golf course without her help. I would highly recommend Shelby for any wedding or occasion that could use an amazing planner. Thank you Shelby! -Elizabeth

Meagan M.

Married on 10/13/2018

Shelby is a Delight!

Shelby was the Day-Of Coordinator for my wedding, but she was there for us through nearly every step in the process. She helped us nail down vendors, she created a bulletproof timeline, she managed all of our vendors and friendors, and generally made the entire day go so, so much more smoothly. I did most of the planning myself, and so there was a lot of knowledge come the day-of that was still just in my head. Shelby was great at knowing when to guesstimate about my wishes/plans, and when to step in and ask for instructions or clarification, since I was busy with getting ready, photographs, etc. during much of the setup. She was also super flexible when the timeline needed to be adjusted due to late bridal party members or outfit mishaps. I recommend her for her skill, expertise, friendliness, and professionalism!
Are you interested?
Send a message