30 Reviews
Recommended by 98% of couples
Quality of service

4.9 out of 5 rating

Average response time

5 out of 5 rating

Professionalism

4.9 out of 5 rating

Value

4.8 out of 5 rating

Flexibility

5 out of 5 rating
14 User photos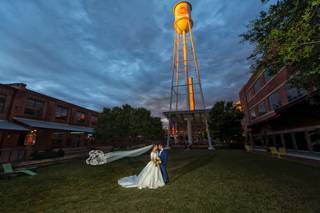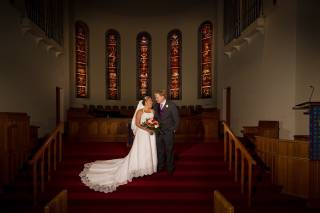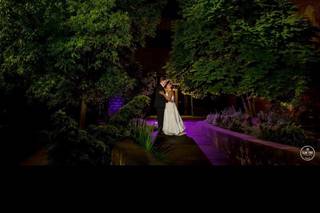 + 10

photos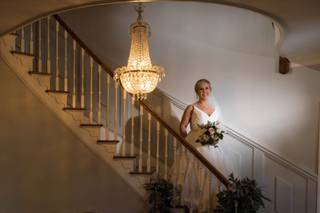 Christopher

Married on 10/16/2021

Awesome job - thank you so much!

Sean was great through the entire process and went above and beyond to make our special day memorable for years to come. We have incredible photos (thousands of them), albums, portraits and more to remember the occasion. Thank you again, Sean and team!

Sean True Photography's reply:

Thank you Chris! Your wedding was amazing! One for the books! It was so much fun being a part of yours and Sarah's day!

Sophie T.

Married on 05/11/2019

Incredible

Sean is an incredible photographer! He goes above and beyond to capture beautiful photos of the special moments in your life. He is kind and compassionate and he makes his photo sessions fun and memorable. His photos are like a work of art and we enjoyed every second of working with him and having him as our wedding photographer!

Sean True Photography's reply:

Thank you Sophie and Thomas! You were so much fun to work with and I can't to see what comes next in your love story!

Chelsea

Married on 11/23/2018

Best Day Ever

Sean was very friendly and easy to work with from the first time we met until the end of our wedding day! He and his team went above and beyond to make our day SO special and unique. He catered to all of our requests and our pictures turned out better than I could have ever imagined! He and his team worked so hard to capture every detail of our day, and his dedication (even after getting a flat tire on the way to the venue) was very evident. If you're skeptical about finding a photographer for your big day, look no further than Sean True!

Sean True Photography's reply:

Thank you Chelsea! We loved working with you and are so grateful to have been a part of your special day.

Are you interested?

Send a message

Amanda C.

Married on 10/21/2018

Book sean - you wont regret it!

I found Sean online and am SO happy that I decided to move forward with his services. He was AMAZING on the day of the wedding and made us all feel so comfortable. He was also VERY quick with the images but did not sacrifice any detail or any professionalism in getting the shots done. All the images were beautiful, and I was surprised by how many images and details that he captures of the day that I hadn't asked him to capture. The images are BEAUTIFUL and the turn around on the images was perfect!

He has such an eye for detail and wasn't rigid when I asked for specific shots on the day of as he was super nice and flexible and had a great sense of humor. He got the shots immediately without having to stage anyone, yet he still offered quick guidance such as moving up a little closer, putting hands around each other, or tilting heads, which I really appreciated after seeing the end result. He would also say things like 'fix the back of your jacket, or move your hair' which I SO appreciated, because the end results were clean and flawless.

Sean, thank you so SO much for capturing our wedding day and literally sending over 800 shots of our day. The images are beautiful and you went above and beyond on the wedding day even staying past the cutoff time to capture some additional images. WOW! Great customer service and fantastic eye. You are extremely talented and Again, how fast you are at getting the right picture is SO key because so many photographers take too much time staging you and it eats into the cocktail hour time and will take up time in general, but if you choose Sean you will have the amazing photos and time with your family and friends. I will DEFINITELY RECOMMEND.

Thank you SO much!
A & S

Sean True Photography's reply:

Thank you Amanda! We loved working with you as well and can't thank you enough for the awesome review.

Victoria B.

Married on 07/14/2018

Speechless

You should look no further for any of your photography needs. Sean and his team photographed our engagement photos, and wedding photos as well as hosting our photo booth during our reception Sean and his team set a new standard for wedding professionals. I cannot speak highly enough about Sean and his team, this is one of those relationships you happened to stumble upon and will continue to look back upon and smile at the memories that were created. His work truly, will leave you speechless.

Sean True Photography's reply:

Thank you Victoria! Your wedding was one of our favorites of 2018! You and Hayden were just a joy. And we'll never forget the dance moves you both displayed for your first dance. Awesome!

Lindsey U.

Married on 06/09/2018

Sean True Photography was the best decision we made!

My husband and I were married in June 2018, but were engaged in August 2016, so we had a lot of time to plan our wedding. We knew that booking a great photographer was a top priority for us, so we started by researching photographers very early into our engagement. After doing a bit of looking around but feeling unsure about the options we were seeing, I came across Sean, who had photographed the wedding of someone with whom I went to high school. We instantly fell in love with his work as we looked at his website, and we requested a consult knowing that we wanted to book him if possible. Luckily, we did, and he was the first vendor we nailed down! From the beginning of our wedding planning process to the end (and even 7 months later), trusting Sean with our wedding and engagement photography was 100% the best decision we made. He (and his amazing team) are incredibly knowledgable, professional, creative, talented, and able to capture a wedding day in the most beautiful and meaningful way. Sean is charismatic, enthusiastic, and genuinely loves working with couples to tell their story. He made time to get to know us during our engagement so that he was able to fully capture our style and meet our needs during our engagement session and wedding day. We truly felt like we made a friend, which helped us to feel so comfortable and able to trust his direction the day of our wedding. And holy moly, did it all pay off, because our photos are just so, so beautiful. We have loved looking back on our wedding day and sharing his work with our family and friends, especially through the special wedding album he created. Sean and his team go above and beyond to capture the memories, the details, and the emotions that you'll want to look back on, all the while doing so in a way that fits your needs and wishes. We could not have asked for a better experience!

Sean True Photography's reply:

Thank you Lindsey & Brad! I loved working with you both and certainly feel the same way that I have made two new friends. You both were a joy to work with and it made creating beautiful images even more special. I also enjoyed our meetings centered around a few craft beers. Cheers and can't wait to see you all again!

Rachel

Married on 05/05/2018

We got married in May so this is a bit overdue, but I had to share that I loved working with Sean and his team. Sean was very professional at all times and very responsive. My husband ( like many men I suppose ) does not love getting his photo taken but Sean worked well with us to make sure we got everything that we wanted. The most special touch was at the end of our reception Sean gave us a small photo album with pictures already developed as a sneak peak. It was SUCH a nice surprise and a great special touch to have that quickly. We got all of our photos back quickly and we are thrilled with them all. Thank you Sean!

Sean True Photography's reply:

Thank you Rachel! We loved working with you both. I can't stop thinking about those cookies at the reception. So good!

Jenaye

Married on 10/14/2017

Sean True photography is AH-MAZING! I can't say enough about Sean and his work! From the moment my fiancé and I met him we knew he was someone who would produce the quality of work that we wanted. The pictures came out beautiful! He was able to capture all of the memories we created at the wedding!

Not only was he a great photographer, he helped us iron out a few kinks before the big day! He gave us best practices, time frames and schedule options that were catered specifically for my husband and I. It was so comforting to know that he was just as engaged as I was with the whole process.

After the wedding was over, Sean was able to provided us with his one of a kind album that I have never seen anywhere else before. From the quality of the pictures to the craftmanship of the book...it was perfect!!!! There are no words that I could provide that would do it justice!

Sean is not only a wonderful and talented photographer he is a great person and I would definitely recommend him to anyone who is planning a wedding!!! Thank you Sean for everything!!!!

Sean True Photography's reply:

Thank you Jenaye and Devon! It was wonderful working with you both. It gives me great joy knowing you will have these images and memories to cherish for years to come.

Dara

Married on 05/28/2017

Everything was fantastic. Sean is a true professional who knows what it takes to get the shots you want. His photo quality is outstanding and price is reasonable for what him and his team do. He makes sure you get all the wedding photos you want. Make sure to spring for the photo booth it's a real crowd pleaser.

Sean True Photography's reply:

Thank you Dara and John! Was so much fun being a part of your wedding!

Karen

Married on 03/25/2017

We worked with Sean for about a year and a half as he did our proposal, engagement, and wedding photos. He was always there to answer any questions throughout the entire wedding planning process and was truly great to work with. During the final walk through of our venue, Sean took notes, offered suggestions, and made sure every detail was going to be exactly the way we wanted. On our wedding day, Sean and his team were well organized and exceeded my expectations. He even handled by bridezilla moment calmly and professionally while ensuring that I was completely happy with everything. When we received our photos, we could not have been happier. They were so beautiful and captured every moment of our day.
When Sean told us that he was looking into offering wedding videos and asked if we wanted to be a part of the trial run, we jumped at the chance. Like many other couples, as much as we had wanted a video, there was just not enough money in our budget for one. His option was so affordable, there was no way we could say no. When we saw the video for the first time, we both cried. Along with all of our friends and family. Your wedding day really is a blur and it was great to have a video to watch when it was all over.
I can't say enough great things about Sean and the work that he does. We have received so many compliments on the quality of our pictures and video and people have been shocked to learn how affordable it all was. Sean will be our family photographer for life.


Sean True Photography's reply:

Thank you Karen & Jarad! We loved being a part of your journey!

Jarad

Married on 03/25/2017

The old saying is "you get what you pay for", but that couldn't be further from the truth with Sean. My fiance and I cannot believe how amazing the quality of his pictures are or how responsive he is for the price we're paying. I feel like we should easily be spending double what we are for the attention to detail and overall quality we've received so far. Sean was instrumental in the actual proposal (he was there to take surprise pictures of the event and captured one of the happiest moments of both of our lives) and has shot an incredible engagement shoot for us as well. One of my favorite things about Sean is his blend of bringing creative ideas, but also being willing to truly listen to what it is we want to see in our pictures. Could not possibly be any happier with Sean True Photography!

Abbie

Married on 03/18/2017

My husband and I were so happy with our experience with Sean. We met him at a bridal show about 9-months before our wedding and as soon as we spent a few minutes looking at his work and speaking with him, we knew he was the photographer for us. The quality of his work is impeccable and I am so thrilled that we will be able to enjoy both our engagement and wedding photos for the rest of our lives. Thank you so much, Sean, for capturing the biggest day of our lives. We were so happy to share our special day with you!

Sean True Photography's reply:

Thank you Abbie and James. It was an awesome experience for us and we loved being a part of your wedding day.

Marie

Married on 11/12/2016

Sean is simply amazing! His personality shines through upon your first meeting him, he was absolutely the best. We had to reschedule my bridal portrait twice due to the rainy weather and it definitely worth the wait, the photos were gorgeous. Sean and his assistant, Lisa are an excellent team, they worked well with my husband, our families and friends. I highly recommend Sean True Photography to anyone that desires an awesome photographer that provides quality service, professional, yet down to earth. Thanks Sean for making our wedding day great!

Sean True Photography's reply:

Thank you Marie! Lisa & I loved capturing your special day!

Kaitlyn

Married on 11/05/2016

My fiancé and I thoroughly enjoyed working with Sean! He is the perfect mix of being professional and down to earth. His prices are extremely fair and his pictures are wonderful. We are so happy with how our engagement session turned out. We will definitely be using Sean in the future!!!

Sean True Photography's reply:

Thanks Kaitlyn!

Katrice

Married on 10/29/2016

Sean is absolutely the coolest photographer you will ever meet! His team is amazing. They made sure they captured every detail of my wedding day. Would definitely recommend Sean for any of your photography needs.

Jessica

Married on 10/22/2016

Where do I start? I cannot say enough about how wonderful it was to work with Sean.
His personality: Awesome!
His creativity: One of a kind!
His results: STUNNING!

The responses I get about my wedding photos are that they look like they came out of a magazine!

I could NOT have envisioned having a more perfect, wonderful photographer. He captured exactly what I wanted (not to mention my mother's needs as well!), while adding a little extra with his creative touch.

Savannah

Married on 10/08/2016

Sean was wonderful. We can't say enough good things about him. One of the most important things to us was that we had someone that would be able to capture us the way we really are. Sean listened to what we wanted and was able to capture that. As a person who doesn't like for their picture to be taken, Sean was able to get me to feel comfortable and at ease. Now we have some great photos that we will be able to keep forever. We are so excited for the wedding and can't wait to see those photos.

Sean True Photography's reply:

Thanks Savannah for your kind words. So excited to photograph the big day! It is going to be awesome!

Lauren

Married on 10/02/2016

Sean was fantastic to work with. Right away he was eager to meet with us and we were quickly able to have a sit-down meeting to discuss what we were looking for. We especially enjoyed being able to walk the venue with him 30-days before the wedding. This took some of the weight off of our shoulders and gave us a chance to better visualize the day of. Sean was eager to add suggestions and helpful tips for the day of but was still very receptive to specific shots we wanted. Our photos turned out fantastic! We spent hours going through them when Sean sent a link to our album. Not to mention, all of this was for an extremely reasonable price compared to other photographers in the area. We highly recommend using Sean True Photography!

Sean True Photography's reply:

Thank you Lauren & Joe!

Krissy

Married on 10/01/2016

Sean True is extremely professional. He came on time with his equipment ready to go, he hired a second backup to assist with our special day, and we could not be happier with the results. He is absolutely top-notch. Would definitely recommend his services to a friend.

Sean True Photography's reply:

Thank you so much Krissy & Stephen!

Katherine

Married on 09/25/2016

Great experience ! Sean is very professional and works with you to give you exactly what you want. He is hard working and goes above and beyond to get the perfect shots. I will definitely use him again!

Sean True Photography's reply:

Thank you for the review! It was such a great experience photographing you and Michael.

Christian

Married on 05/28/2016

Sean and Lisa were extremely professional and personable during our wedding photoshoot. During the hours they spent with us it was like they were a part of our family. Both of them were great to work with and completely took charge to make sure all the right family and friend groupings were captured. When we received the proofs of the photos only a few days later, we were blown away. They were beautiful! It was such a relief to know that the once-in-a-lifetime moment of our wedding was perfectly captured forever. Thanks Sean and Lisa!

Sean True Photography's reply:

Thank you so much! You guys rock!

Sean was energetic and fun. He had vision and ideas and incorporated my ideas too. He captured moments of my family that I will treasure forever. His wedding experience was evident. He managed to get so many photos without us feeling like we missed time with our guests.

Christy

Married on 06/06/2009

Did an amazing job with our photos. Took time and made sure we took group photos with all of our guests. We had a medium size wedding about 100 people. Those photos are very meaning to see all our friends and extended family instead of just the stock wedding photos that were also taken. Helped make our big day great.

Jim

Married on 05/02/2015

Very flexible and reliable. Sean probably gives the most bang for the buck of any wedding photographer. The photoshoot went longer than expected and Sean had no problem staying longer for no extra charge. The photos came out splendidly and with many to choose from for each pose and setting we had no problem putting together a great collage. Would definitely recommend Sean to others.

Kaitlyn

Married on 10/21/2022

I found Sean's company at a bridal event in Raleigh, NC a little over a year prior to my wedding. I haven't gotten my final photos back since the wedding was less than a week ago, but working with him was great. He was very responsive and made sure that I would get photos with extended family so that I wouldn't regret missing out on any photos. Only complaint is I had bought cute fake little Ray Bans for all of the bridesmaids and groomsmen that had our initials and wedding date on and I asked for photos in these and we never got any. :( I think it was just because of lack of time but I am kinda sad since I had that planned out. However, I am very excited to see our final product and the rest of the night was great. He was there for ten hours to capture pre-wedding preparations, ceremony, and reception. I feel awkward doing a of posed photos but Sean made us feel comfortable and we really liked his assistant Angela. I think the sunset photos that he did are going to be absolutely incredible and I am excited for the photos of everyone dancing and enjoying themselves.

Sean True Photography's reply:

Thank you Kaitlyn! Can't wait for you to see the images we captured. It was a pleasure being a part of your special day.
Are you interested?
Send a message