Reviews
5.0 out of 5 rating
Quality of service

5 out of 5 rating

Average response time

5 out of 5 rating

Professionalism

5 out of 5 rating

Value

5 out of 5 rating

Flexibility

5 out of 5 rating
100%
Recommended by couples
294 User photos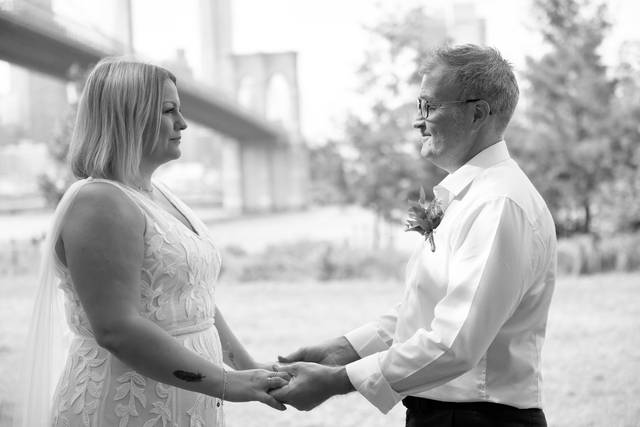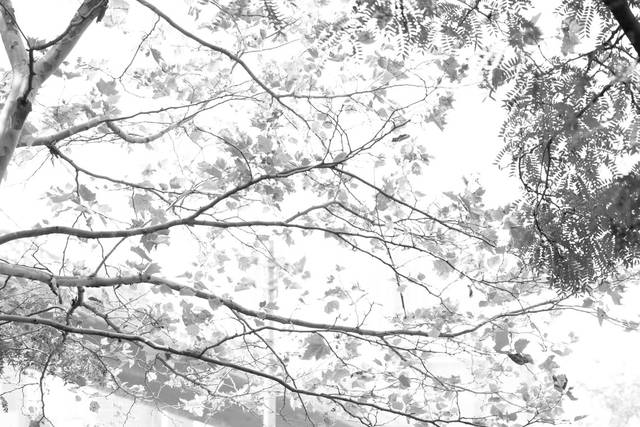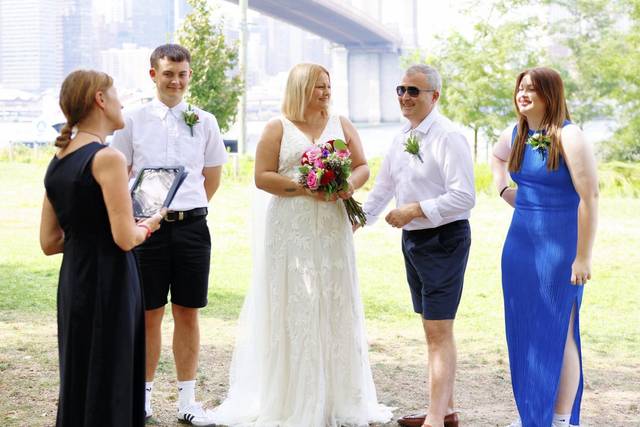 + 290

photos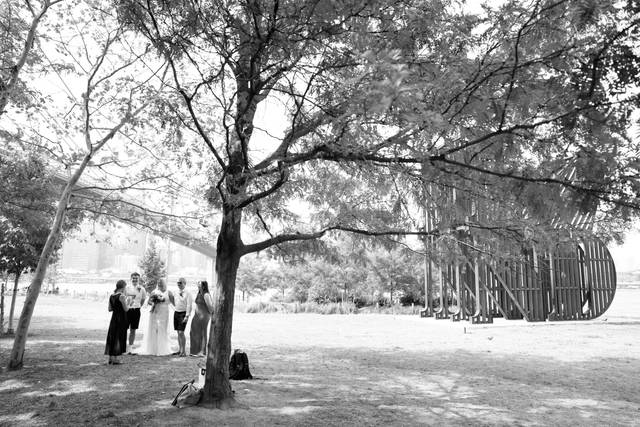 Featured

Neil S.

Married on 09/05/2023

Sacha Jones

So Sacha turned out to be Welsh who had been living in USA for over 30 years … these are the granular details you get to find out down to the fantastic communication throughout the planning process. We were based in the UK and planning an event in NYC was potentially problematic however when we hooked up with Sacha the whole process was so simple. All the way through Sacha made it easy for us, prompted us and was easily accessible. We wanted querky and Sacha was able to work with us and tailored the ceremony around our needs … that was in the planning. On the day it was h real and Sacha was how can I put it quite fantastic. Difficult conditions (heat wave) but we battled through. There was so much thought and time that had gone into the proceedings and can't thank Sacha enough for that as we all lead busy lives it was kept on track.
The whole family who attended would love to thank Sacha for building around our needs and the whole day was flourless.
All I can say is that if you want a great ceremony built around your needs in a nice laid back friendly atmosphere then Sacha is the person for you.
We took a punt from thousands of miles away and would like to think that we now have a friend for life such was the day.
Thank you Sacha from all of us and the live audience from Bridlington on the phone xx

Karolina J.

Married on 09/13/2023

A flawless and wonderful experience

Sacha married us in Central Park, New York. We travelled from Ireland for the wedding. Right from the first communication via email to the ceremony itself Sacha put us at ease. She put together and gave a rendition of our story that everyone remarked was beautifully told. Sacha was reassuring the whole way through the process and we can't thank her enough for being part of and helping create our special day.

Kelly J.

Married on 09/05/2023

Sacha Jones

To say we had only communicated prior to the ceremony via email, Sacha couldn't have 'got' us any better than she did. She told our story so perfectly, with love and humour. It was lovely not only to see my husband, and children's faces/reactions, but to see Sachas too when talking about our journey. It felt like we had met so many times before, and as though we could stay and 'catch up' after!! She was so warm, personable and the fact she was originally from the UK made it for us too (although technically she is more American than British now!) She had the kids laughing.... and that in itself was an achievement. We cannot thank her enough, she truly made it the most perfect day to cherish and remember

+ 3

photos

Are you interested?

Send a message

Wendy M.

Married on 08/22/2023

Beautiful Ceremony

Sacha is so lovely and did a beautiful ceremony for us on August 22nd. We couldn't recommend her enough. She really made the ceremony about us and we can't thank her enough.

Laura R.

Married on 08/02/2023

A truly beautiful ceremony we will never forget

We cannot thank Sacha enough for the amazing personalised ceremony she created for us. It was a wonderful day, made even more special with Sacha's beautiful words and interpretation of our story. Everything was well thought out from start to finish - making the whole process most enjoyable.

Thank you for everything Sacha

Laura & Dave Robinson xxx

James M.

Married on 07/20/2023

Beautiful, creative, personal, individual from start to finish

There is no way our wedding would be as unique if it wasn't for the finishing touches of Sacha.
We had a strict "no crying" policy, but this was quickly out the window when Sacha started with the service in Central Park.

We cannot provide enough praise and love for everything that was done to prepare for our wedding. We will, with hearts overflowing with love, always be thankful for the blessing of Sacha and her professionalism throughout.

Icing on the cake, the cherry on top… whatever the phase you're looking for is right here!

Thank you. Thank for you absolutely everything

James & Gordon

Michael C.

Married on 07/05/2023

Very delightful experience!!!

Sacha was the most professional, caring, thoughtful and helpful officiant. She arranged to arrive early and meet the florist as the flower shops were closed the day before (4th of July). She was very kind and helped us calm ourselves down. She is a lovely and very caring person with an even more remarkable spirit! I would recommend her to anyone and everyone!!!

Simone M.

Married on 07/01/2023

Absolutely amazing!!

Sacha was so amazing to work with. She is so kind and puts in so much effort into her ceremonies which really made our day extra special!! Highly highly recommend!!!

Courtney R.

Married on 06/24/2023

The BEST officiant ever!!!

How can I even put into words how special she made out ceremony.
I've known sacha for years but never in a thousand years could I have expected the ceremony she put together!

I cannot recommend her enough. She was so kind and everything she said made me tear up. She put my husband's and I's love story together it made me fall in love with him all over again.

Thank you thank you thank you sacha, if I could leave a million stars I would♡♡

Natasha H.

Married on 06/21/2023

Sacha was amazing!

Sacha was wonderful. Our ceremony was beautiful and personalised. Made us feel at ease and help get rid of the nerves!
Was lovely to have Sacha part of our special day xxx

Alexis S.

Married on 06/16/2023

Sacha is the perfect celebrant

We only wanted a few things for our ceremony: no religion, no language about "serving" or "obeying" the other, and a service that felt like it was done by someone who knew us. We were immediately drawn to Sacha Jones: we're suckers for a well-made website, and it was very apparent to us that Sacha was exactly the sort of person we wanted as our celebrant. Sacha spent time with us over Zoom to make sure she could craft a ceremony that fit us as a couple, and she sent us these amazing surveys, one to fill out together and one to fill out separately. Her questions were so helpful when it came to writing our vows and figuring out the little details of what we wanted on the day (example: we both did the Jewish heritage glass smash for the more positive, modern interpretations). It's been two weeks and our parents are still RAVING about what a beautiful ceremony Sacha crafted for us. You will not regret hiring her for your wedding.

Christina

Married on 06/15/2023

Simply beautiful

Sacha conducted the most beautiful ceremony for myself and Sean's wedding in NYC. She reached out before hand to learn our love story and told it so beautifully. She was simply perfect and I would absolutely recommend her!

Valeria U.

Married on 06/08/2023

Sacha was magic

We couldn't be happier with the whole process and Sacha attentiveness and care for everything we asked. Sweet words, romantic demeanour and presence we feel blessed she was the one who married us!
The questionnaires to get to know us were fun and very nice and the way she phrased them so poetic! We couldn't hold back the emotions.
Massive help in supplying the readings as well the whole thing was just amazing. Sacha is sweet and accomodating, professional and kind. Thank you thank you thank you

+ 4

photos

Donna H.

Married on 06/02/2023

It was as if she'd read our minds!

From the first email we received, it was clear that Sacha was the right person for us. She helped guide us through each step of the process with helpful links, tips and guides. This was extremely reassuring as we are from the UK and were unsure of how everything would work, but Sacha made this simple and straightforward. She guided us through questions to ensure she knew alot about us and encouraged us to also do this separately so there was a surprise element for each other.
On the day of our wedding, it was like meeting a friend, Sacha was so welcoming and friendly, immediately putting us both at ease.
The ceremony was everything we had wanted and more, simple but personalised, and lasted much longer than we'd expected which meant it didn't feel rushed. Sacha was able to transform our words from our email responses, into a personalised script and we felt she captured everything we had tried to say.
She was even so kind as to give us a gift at the end of the ceremony.
I wouldn't hesitate to recommend her to others looking to book.

Ben H.

Married on 06/01/2023

Absolutely amazing and magical, made it so perfect for us

We had an amazing experience with sacha. She was an absolute delight and made our wedding experience a 10/10. She was so lovely and warming. Very kind and a happy person. We loved the ceremony and especially the bells. It was so magical and intimate. The best day for our wedding.

Mayuri P.

Married on 05/31/2023

Absolute perfection

Sacha is absolutely amazing. She made our ceremony feel so special and personal it was perfect. Everything was made to feel at ease and peace with Sacha from the start to finish. We requested to add a few religious rituals into the ceremony and Sacha went above and beyond to include these with the vows. We are so glad to have met Sacha and thankful for creating such a memorable amazing day for us both. The only thing I am gutted about is we never got a photo together but we hope one day in the future we will be able to go back to New York and renew our vows with Sacha.
Much love
Tobias & Mayuri

Jessica M.

Married on 05/23/2023

Wonderful unforgettable and stress free experience!

Sacha did an incredible job for our ceremony. As very busy parents we found that we didn't have that much time to plan, but Sacha made everything so easy for us and we were easily able to contribute personal memories to our ceremony. From the memories and narrative we provided, Sacha created a beautiful personalised ceremony for us. On the day, Sacha did everything she could to make the day special, including meeting us at the court house before our ceremony. Even though we were getting married somewhere we were only visiting for the first time, the whole process felt completely stress free.

Paul G.

Married on 05/20/2023

A perfect ceremony

Sacha took the time to get to know us, our personalities and our relationship. She skilfully took these details to perfectly tailor the ceremony for us, making it a memorable occassion which wonderfully captured our relationship. Even presenting us with a gift at the end of the ceremony!
We could not recommend Sacha highly enough, if you decide to use her services and all she can bring to your wedding, we can assure you that you won't be disappointed! Five stars all the way!

Shawn H.

Married on 05/19/2023

Incredible Personalized Ceremony

Sacha did an incredible job at making our ceremony our own. She spent the time to gain a deep understanding of how my wife and I met and fell in love. She also has an incredible voice that adds elegance to the ceremony.

E L

Married on 05/19/2023

Simply Perfect

Sacha is absolutely INCREDIBLE. Sacha is SO kind and thoughtful throughout the entire process and she created the most memorable and sweet ceremony. Everyone in attendance aid it was the best wedding they had ever been to. It was so us, so personal, so powerful, and pos unforgettable. I cannot imagine having done it with anyone else, any other way. I cannot recommend her more!

Fleur C.

Married on 05/14/2023

A warm, wonderful celebrant who delivered a fabulous ceremony

We eloped to New York and used New York Dream Weddings for our big day.
Sasha was our wonderful celebrant and made the process so easy, with a couple of questionnaires she created a very personal ceremony.
Despite being late, there were no issues and our ceremony was very emotional, poignant, personal and perfectly intimate. Sacha felt like a warm, treasured friend we'd known for years marrying us. We look forward to renewing our vows with Sacha in years to come - we can't recommend her highly enough.



Amazing experience

I really do not know where to start with Sacha - she really made such a special day so perfect and memorable. The ceremony was everything we wanted and more, it was completely personalised and intimate. Sacha herself is an amazing person, her personality and professionalism is second to none. I could not recommend Sacha highly enough.

Mr Laurence S.

Married on 05/04/2023

We love, love love, Sacha

Sacha was amazing from the first contact right the way through to the ceremony. She clearly loved making our wedding a special and personalised experience. She has an amazing calming and reassuring nature which whilst planning a wedding is really appreciated, Sacha couldn't do enough to make our day perfect. We would highly recommend her - if weddings were a repeat business, we would definitely use her again!!

Shannon V.

Married on 05/03/2023

May Wedding

Absolutely amazing start to finish, everything was included in the ceremony that we had mentioned. Definitely recommend Sacha for any future weddings!

Rachel M.

Married on 04/26/2023

Perfect person for the perfect day

Planning an elopement can be daunting, but Sacha made all of our worries disappear. She was warm, friendly and even over online communication we could feel she genuinely cares about what she does.
Our ceremony was beautiful, exactly what we wanted, it was light, and full of love and reassurance.
Are you interested?
Send a message