70 Reviews
Recommended by 99% of couples
Quality of service

4.9 out of 5 rating

Average response time

4.9 out of 5 rating

Professionalism

5 out of 5 rating

Value

5 out of 5 rating

Flexibility

5 out of 5 rating
6 User photos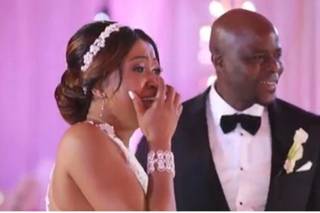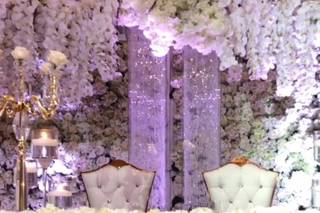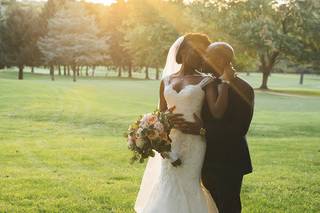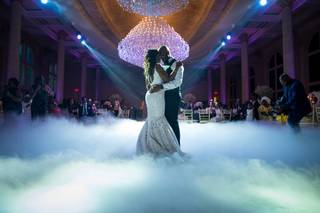 + 2

photos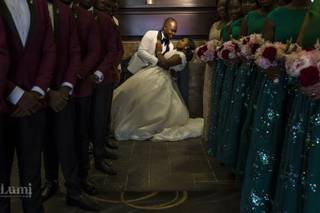 Erica

Married on 10/12/2019

The best wedding planner ever!!

I don't have the words to describe how at ease my experience with Shile and Sherina was. Shile worked to bring our vision to life while maintaining my budget and exceeded our expectations. From our frequent calls, her list of trusted vendors, even putting out fires on the actual day of. RAE Affairs did everything to keep my wedding day about my husband and I. They are the best!!!

Sitou

Married on 04/20/2019

The most organized & caring team ever!

My husband and I decided to have for our 15th anniversary, the wedding that we've never had! We are happy to say that we have chosen RAE affairs for our special event. Shile has worked with me from taking me dress shopping when I had a bad experience with the 1st dress I chose! , to picking the best photographer and videographer, the decor was on point ! Shile & her team made sure we were relaxed and enjoyed every moment of the wedding day! She also surprised us by adding some special touches to the event! Everything exceeded our expectations! She is very passionate about her work and really gives it 💯. Our special day was a success thanks to RAE affairs.

Felicia

Married on 03/30/2019

Relaxed and Enjoyed!

RAE Affairs lives by its name. Shile and her team are phenomenal. She orchestrated the wedding of our dreams and left a lasting impression on every guest. Every detail from was excellently curated and managed - dress shopping, destination wedding planning, court wedding details, traditional cultural wedding details, vendor management, guest list management, groom support, budgeting, design, parent management! and more. Her team was able to handle every component of every event that was part of the wedding festivities. She was also able to balance the vsrying family dynamics that manifest during wedding planning. I'd recommend her without question to anyone who wants to relax and actually enjoy their wedding planning process!

Are you interested?

Send a message

Pearl

Married on 01/12/2019

01/12/19 - #TheGlennEvent

Oh my goooooddness, Shile, Shile, Shile! Shile and her team were worth every penny and MORE. Not only did she provide us the opportunity to be apply for our wedding to be televised, she was the ultimate dream and SUPPORT beyond her title! On the day of, I did not feel an inch of stress! I was able to be a bride! It was absolutely amazing. She is poised, organized, effective, a true down to earth and supportive soul. She is knowledgeable and professional. Filled with tips and advice to truly help even the most uncertain bride. I selected her for month of coordination and she went above and BEYOND! Book her - you won't be disappointed. Thank you Shile!!!

Neneh S.

Married on 10/20/2018

Pure Excellence

RAE Affairs was a true blessing for my husband and I. From day one, Shile, heard our vision and brought it to Life piece by piece. The entire team, listened, heard and catered to our amazing Dream wedding! Whatever we asked for was provided and they made sure to provide professional feedback and suggestions consistently. RAE Affairs is one of THE BEST planners out there. We stuck Gold with RAE Affairs. Not every planner is able to execute excellence, heart, and grace with consistency. We experienced professionalism, genuiness and the blissful art of wedding planning process with a professional and knowledgeable planner. Because we trusted RAE Affairs, we were able to have a wonderful and unforgettable experience that will be cherished for a lifetime.

Brittany

Married on 10/06/2018

Shile and the RAE Team Are Fantastic

Shile and the RAE team are absolutely fantastic. Shile has been such a pleasure to work with and went above and beyond to make our day even better than we could've imagined. Shile was always accessible and accommodating to our needs. She is very professional but in a special very personable way. She listened to our needs, remained flexible and was a true advocate for us in so many ways. My husband and I were able to genuinely enjoy the entire wedding planning process because we had Shile - always organized and thinking of the smallest of details. Our wedding day was executed flawlessly and I did not have one stress in the world because Shile and her team were so amazing. We knew all of the hard work Shile and her team put in, but it was even more telling when our parents and families were raving about how amazing our wedding planner and her team were. Shile always remained behind the scenes but was present to over-deliver. They truly exemplified their motto - relax and enjoy. Shile is a true gem and we are so grateful to her and her team for making our fairy tale a dream come true. Do yourself a favor, get yourself Shile and the RAE team.

Ameka

Married on 09/14/2018

ABSOLUTELY AMAZING!! Shile and her team at RAE Affairs are absolutely amazing. I am so thankful for wedding wire because they connected us with such an amazing person. Shile could have told me her total price was 30k and we would have found a way to pay her, she was that good. From the first phone conversation I felt a true connection with Shile and felt she understood what we wanted. It took some convincing for my hubby but the day of the wedding Shile and her team exceeded our expectations. My hubby is still in wow and said every penny was worth it! They are true professionals with the perfect personal touch. If you are on this page, email Shile and pay your deposit right now, you will not be disappointed, she is that amazing. With us both being active duty in the Air Force stationed overseas, we knew we had to find someone we trusted to make our vision come true and Shile did that and more. Our guests are still raving on about how amazing everything looked and how smoothly everything ran... And it's all thanks to Shile. The one downside to the wedding being over is not having a reason to talk to Shile almost everyday. I miss her. If you are able to book her then you will be one lucky couple bc she knows how to make each couple feel like they're her only couple. Not only because of her amazing personality but because of her work ethic and dedication. I'm like 90 percent sure she's a vampire because I dont know how she works the hours she does and still has the same excitement and enthusiasm with each and every wedding. Wedding planning is definitely her gift. So yes go ahead and book RAE Affairs RIGHT NOWWWW! You won't regret it. Thank you so much again Shile and to your whole team, thank you for everything! You made our day so unforgettable and made us feel like true royalty. Your hard work and dedication made our day feel so smooth and we will always be thankful. You're definitely planning the Hooper baby shower 2020/2021... Just wait on it lol
Love, The Hoopers

Vivian O.

Married on 09/01/2018

Seemingly Flawless

Every time I called, Shile answered all my calls, I often times forgot she had other clients, but I would not of known because she always answered and was very instrumental during the wedding process. My wedding was very well organized and structured!!
She is very good at her craft, seemingly flawless..she will keep you on track with during the planning process and covers any and all things wedding related. Thank you so much for everything RAE affairs!!

Not one complaint! RAE Affairs made our wedding exceptional! Shile is one of the nicest people I've met and she went above and beyond to make sure we got everything we want and that everything went smoothly. I don't think she slept at all the whole week of the wedding. She treated it like she was planning her own wedding. We would recommend her to everyone!

Tiffany

Married on 05/19/2018

Shile and Her Team are absolutely Amazing and she is soooooo good at what she does!
1. She was always available to answer any questions I had
2. She was so professional and sweet from start to finish
3. She fought for everything I wanted and made sure my wedding was absolutely beautiful
4. Most importantly, I got along with her really well but who WOULDN"T!!! she's sooo easy to get along with
5. Her team was ready on the day of my wedding, they made sure everything went smoothly and perfect. My husband and I were so pleased with everything the day of the wedding
6. She's worth every penny! literally was relaxed from the time I booked her.
7. She was so accommodating to my needs and very flexible when I needed to see her face to face.

I can go on and on but Ill keep it those 7 points as why she's ABSOLUTELY AMAZING!!!!!

RAE Affairs's reply:

Awwwww thank you so much Tiffany for the fantastic review. It was truly a pleasure working with you. Your kind words are appreciated and most of all we are glad you had an amazing day.

Denise

Married on 05/06/2018

Shile was so wonderful and I would recommend her any day. She was professional, friendly, considerate and just plain old an advocate of the bride. I was one of the most indecisive brides and she helped steer me in right direction and keep me focused. She made suggestions about things I hadn't even thought about and this was so helpful. I guess that's why she's the planner/coordinator :). Her team was on point too. Very friendly, professional, nicely dressed and made me feel so special.

Melesa

Married on 08/11/2017

Shile, Shile, Shile! Words truly cannot express how grateful my husband and I are that we went out on a limb and blindly chose R.A.E. affairs based on wedding wire reviews. We were thoroughly impressed and moved by her commitment to making sure that our wedding was not just good...but that it was great!!! Because of Shile and RAE Affairs, my wedding went smoothly. I was really worried about what my "wedding day disaster" would bring because everyone told me it would happen but it didn't!!! If something popped up, I didn't know because she handled it! And I'm convinced it was because of Shile's thorough planning that considered just about everything (with a backup plan). And for a lackadaisical bride like myself, Shile kept me on track. When she thought I didn't have enough floral arrangements for my reception (I had none), she worked with my florist to come up with several options that would work within my budget. When I was determined not to put anything on my reception guest tables, she provided ideas and pictures to show me how place settings enhanced the room decor, hence, convincing me that she is indeed the expert because it made all the difference. When my husband was having a difficult time finding information on the things I delegated to him (smh), he reached out to Shile and gathered all the information we needed! She was always available and quick to respond. I now understand that many of the questions she had for me early on were to prevent her having to come to me as the wedding day approached. And I'm so glad because she handled it all! Its so hard to put in words every way that Shile came through for me and my husband and my wedding...this would be a dissertation. Even my guests and wedding party was impressed by her dedication and follow through to make sure our plan was executed smoothly. I could not have had a better experience....she was literally heaven sent!

RAE Affairs's reply:

Awwwwww Melesa this review really warmed my heart. Thanks for choosing us, you and David are an amazing couple.

The RAE team was more than we could have hoped in wedding planners. They took our ideas and dynamics into consideration as they brought their expertise to breathe life into our wedding in a significant way! We have absolutely no regrets in our decision to use RAE affairs as our planners. There were so many things we would never have even thought to consider that they were able to forsee and plan for because of their years in the business. But you'd never guess they know so much because of their friendly and always professional approach. They were on top of every detail and were able to recommend a fantastic team of vendors to bring our vision to life. I love that i didn't have to worry about figuring things out on my own.. I would honestly have gladly paid more above and beyond what I did to have them plan things out because their value cannot be understated. Thanks to Shile, Gboyinde, Sherry, Jane, and the rest of the fabulous RAE team, Our wedding was soooo amazing! You guys are the best!!

RAE Affairs's reply:

Thank you so much Bola for the great review. We are glad we were able to make your day special.

Ninilola

Married on 06/03/2017

Shile and her team are exceptional and made our wedding day a breeze. Shile is very thoughtful, kind, unbiased, and meticulous. From the 1st phone call I had with her to the wedding, it was amazing. She made us feel like royalty and put our mind at ease at every point in time. She was more than just a planner, she was a friend and we valued that very much. From helping us source for vendors to making sure we got the best deals and keeping minds at peace all through the wedding planning. Her team (Gboyinde and Sherina) were also pleasant to work with and lovely. She did whatever it took to make the day special and hitch free and for that we are VERY grateful. I remember waking up the morning of the wedding so joyful and not having to worry about a single thing because the RAE affairs team were on it 100%. Thank you for not letting us stress and we love and appreciate you dearly. I say go for the RAE affairs team 100% !!!!!

Ninilola

Married on 06/03/2017

Shile and her team are fantastic and very professional. They made our day so beautiful by executing our vision in the best way possible. From the 1st phone call I had with her to the wedding was such a breeze. She is very meticulous, detailed, kind, unbiased and understanding. She did whatever it took to make our day a success and treated us like royalty. I would recommend her and her team a million and one times!!!

Kodilichi

Married on 05/26/2017

Honestly, it is very hard for any vendor to receive a 5/5 from me except they provide exceptional service. Shile went above and beyond to make my wedding go on without a hitch. We faced our fair share of obstacles on the way but she handled them like a trooper. I would highly recommend her services to any bride. She is well worth it :)

RAE Affairs's reply:

Awwww Kodi, you are too kind. Thanks for trusting us with your special day.

The RAE Affairs team did an AMAZING job planning and executing our wedding for 900 people which is no easy task. Shile is so talented, and I cannot recommend her enough. Her whole team is just awesome and they allowed me to truly relax and enjoy my wedding day. I will forever be grateful to them!

RAE Affairs's reply:

Thanks so much Halima for the great review. It was a pleasure working for you.

Layo

Married on 04/22/2017

Words cannot express my gratitude for Shile and the RAE Affairs team. My wedding was PERFECT and it was all because of them. Shile was a wonderful planner and we were incredibly blessed to have her help. Not only does she do an amazing job, she does it with a warm heart and is very professional. I lost my father two weeks to my wedding and Shile switch from planner to a friend who showed so much love and support to my family and me. She made sure to make every day after that as stress free as possible for us. Despite our tragic loss, the wedding still ended up being spectacular because everything ran so smoothly. Thank you so much Shile and your amazing team for giving us such a memorable beginning!!

RAE Affairs's reply:

Such sweet words our dearest layolicous, we are thankful we got to be apart of your celebration. You are loved by the team. Thank you for choosing us.

Ini A.

Married on 03/25/2017

Words cannot describe how blessed we were to work with RAE Affairs, led by Shile. Her team went above and beyond our expectations to ensure that our special day was PERFECT! Within a few days from our initial conversation, Shile sent us a detailed email outlining the next steps of the planning process such as creating a budget, and items for our wedding registry. She created a draft budget with several venues that would fit within our theme. In addition, she sent us a list of vendors (photographer, videography, makeup, etc.) for us to consider. Mind you, she was doing all of this work prior to us signing a contract. We were so impressed with her commitment and passion towards our wedding, without any obligation (something very unheard of). We knew that Shile had our best interest at heart and would do anything within her power to make this day so special. Also, she was instrumental in helping us secure our vendors, which is the hardest part of the process. We went through an extensive list, and Shile made recommendations based on our budget. Looking back, Shile was there every step of the way for every crucial decision from cake tasting, wedding dress shopping to rehearsals and vendor meetings. In fact, people would always ask us how we could be so calm during the planning stages. Our response was we have the best person on our team, lifting the heavy burdens. So, the name Relax and Enjoy is truly fitting. Shile made it a priority to be always available to us, no matter the time of day. We knew that we could always email, text, or call her and she would be there to support us, even in moments of indecisiveness. This speaks volumes to her passion and commitment to each of her couples. She truly made us feel as if this was the only wedding she was planning. It felt good to know that we had a friend who was just as excited about our wedding, as we were.!). Thank you so much for helping us create the wonderful and life-lasting memories. We would highly recommend her!

RAE Affairs's reply:

You both are absolutely amazing, thank you for the kind words and letting me be apart of your love story.


Rima

Married on 10/22/2016

RAE Affairs did an outstanding job! Shile and her team left a great impression on everyone - its been a couple of weeks and our guests are still commenting on how well organized our wedding was. If you are looking for a planner you can trust when it comes to one of the most important days in your life, RAE is the one to go with! From dress shopping to food tasting to vendor selection to negotiations and wedding advice, they are there for you.
I was indecisive at times and had to make changes on a few things. She was always patient and understanding and more than willing to help make sure we were making the right choice. Our wedding day could not have been any more successful and I attribute that to the help of Shile and her amazing team! thank you RAE you are the best!!

RAE Affairs's reply:

Thank you so much Rima for the great review, your wedding was amazing and we are thankful to have been apart of it and we are glad everthing worked out.

Kemi

Married on 09/30/2016

I would recommend Rae Affairs a thousand times and over. Shile worked with me to make my dream wedding a reality. My dream was to work with someone I could trust with the details so I didn't have to worry about it. She did that and more. I shared some details that I wasn't sure was possible as the day got closer, Shile worked hard to make it a reality and even better than I envisioned. Most importantly she was always calm, confident and professional in her dealings with me which was key to ensuring I could relax and enjoy my wedding. My sentiment after everything was - she was exactly who I needed to work with. THANK YOU RAE AFFAIRS!

Louise

Married on 08/27/2016

Where do I start…? I don't think I will be able articulate well enough the amazing job done by RAE Affairs on the planning and execution of my dream wedding.
The only way for me to start off this review is to say that RAE Affairs provided me with my dream wedding.
I always knew that my dream wedding would be tough to reach because of financial reasons; Shile and her team have certainly proven me otherwise. I gave RAE Affairs very specific details of my vision about my dream wedding. They took the capital we had available for the wedding, and turned it into that dream I had, and even more.
Patience is one word I can use to qualify their attitude towards both my husband's family and mine. Anyone who's ever remotely dealt with African families in a wedding would know that these are the most difficult people to satisfy (and they are always heavily involved). RAE Affairs took on the task to work with, and satisfy pretty much everyone.
Shile was our point of contact from the beginning, and was beyond professional. In fact, in the long run, she became more of a counselor and helped manage the many stressful situations of the wedding; calls and texts at random time of the day or the night, she was always there. She never stuck us with only one choice; she and her team always went out of their way to gather a variety of resources, so that we could have more choices.
RAE Affairs has a variety of contacts with vendors, as many Wedding planners do, but they knew how to tailor a wedding package that would link us with the appropriate vendors for our wedding.
The execution was on point! Shile and her team took our capital and turned our wedding into looking like a true 100K wedding (Reviews from our guests)…probably one of the many reasons we were all over different sites and accounts on Instagram, the weeks following the wedding. I can't thank RAE Affairs enough. KEEP UP THE GOOD WORK!

Amy

Married on 08/14/2016

My husband and I are delighted with the RAE Affairs experience! Shile is absolutely AMAZING! From day 1 when we contacted her, she has been on top of her game. Her team is also WONDERFUL. We had the pleasure of working with Gboyinde and Sherina on the day of the wedding. Such pleasant and professional ladies. I don't know what we would have done without RAE Affairs!
Shile takes time to get to know the couples she works with in. She helped us clarify and solidify our vision and then she executed it seamlessly. She helped us in so many ways; from finding vendors, to developing a budget and coordinating meetings with all parties involved. The planning process was so much fun! (Yes, it's possible to have fun planning a wedding hahahahha...Just talk to Shile!)
RAE Affairs really lives up to their name. We were able to RELAX and ENJOY our wedding. My husband and I will definitely cherish these memories forever. Thank you Shile! Thank you ladies!!


RAE Affairs's reply:

Thank you so much Amy and Mak for their great review. You both were a pleasure to work with.

Adesola

Married on 07/02/2016

We trusted our special day into the hands of @raeaffairs and her staff, they exceeded our expectations. Throughout the planning process, she was very attentive, responsive, had a lot of ideas, had several recommendations for vendor choices for different budget types. On the day of the event, Rae Affairs and staff were highly professional, helped keep the day running efficiently. She is also excellent at crisis management. For every potential problem, she had solutions. I would definitely hire her services for future events. It was indeed a pleasure working with RAE Affairs.

RAE Affairs's reply:

Thank you so much for the review, we loved serving you and we are glad you had the wedding of your dreams.

Aba

Married on 03/19/2016

I'm not sure where to even begin, but Shile (and Sherina, who was also present on the day of) definitely lived up to the company name! I never imagined that I could actually be relaxed on my wedding day, and I definitely enjoyed every single moment! She was the first coordinator to respond to the inquiries I sent out, and there couldn't have been a better suited person to finalize the details of my wedding, and to be my day of coordinator. She was able to help me find a hair stylist who knew how to style natural hair (and did an excellent job!) as well as a make up artist who I also could not have been happier with. I was planning my wedding from across the country, so it was invaluable to have someone in the area who was on top of every little detail, including numerous details that I was completely oblivious to, but that were crucial to making sure the day ran smoothly. My family is Ghanaian, and so it also helped that she frequently works with West Africans. Honestly, my only regret is that I had not hired her sooner!

RAE Affairs's reply:

Thank you so much Aba for the great review; we are grateful we got to work with you.
Are you interested?
Send a message