72 Reviews
Recommended by 100% of couples
Quality of service

5 out of 5 rating

Average response time

5 out of 5 rating

Professionalism

5 out of 5 rating

Value

5 out of 5 rating

Flexibility

5 out of 5 rating
65 User photos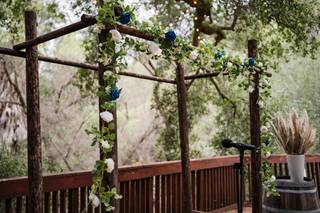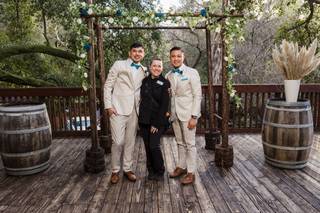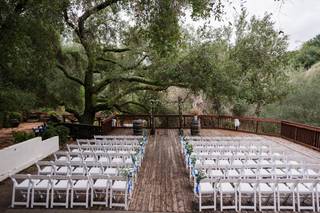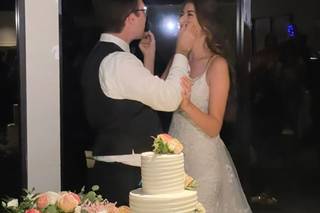 + 61

photos
Marc

Married on 02/26/2023

One Sweet Day it is!

We could never have our momentous Big Day without the help of Courtney and the rest of One Sweet Day Events team.

Michelle B.

Married on 12/04/2022

Courtney is incredibly talented and a joy to work with

Our experience working with Courtney as our wedding coordinator exceeded our expectations in every way. From our very first email exchange, her warmth, care, responsive, resourcefulness, efficiency and proficiency were clear and reassuring. She helped us connect with so many amazing vendors and in the lead up to the wedding she made sure that no detail was overlooked. She thought of everything and made our role in the planning both easy and fun. She also responds to emails extremely quickly, which was so helpful.

On the day of the wedding, despite the weather conditions changing hourly, I didn't have an ounce of worry as I knew things were in Courtney's capable hands. My partner and I got to relax and take in the beauty of the day, all while Courtney executed all the behind the scenes magic. I would highly recommend her to anyone who is looking for an extremely organized, thoughtful, joyous and capable wedding planner.

Judy S.

Married on 10/29/2022

Absolutely the Best!

I was so lucky to have been referred to Courtney and One Sweet Day Weddings and Events. When my daughter and her fiancé who live on the opposite side of the country announced they were getting married and wanted their wedding here in California, I realized that the vast majority of the planning would be on me. I was at a complete loss as to what to do, in what order to do it, and who to contact.

My very close friends had recently married, so I asked them for a referral to their coordinator and I reached out to Courtney. Even before I formally engaged her she was so helpful. She immediately sent me a list of referrals to all the different vendors I might need.

After discussions with Courtney we decided she would take on the planning and coordination duties at the 3 months prior mark. She gave me a schedule of all the vendors I'd need and when I should contact them to lock up the event date. I immediately locked in the venue, DJ, florist, & photographer. As we approached 90 days before the wedding, Courtney made arrangements to meet me at the venue. She was so organized. She went step by step through every moment of the proposed day. She asked about details that I never would have thought of. At that point I knew I had made the right choice.

As the wedding day approached, Courtney was on top of every detail. She had reached out to every vendor and coordinated with them and their needs and schedules.

The day and evening went off without a hitch. I never for one second had to think about who was doing what or if things were being taken care of. Courtney and her assistant had it all covered. Everything ran like clockwork and we all couldn't have been more pleased.

If you're looking for a coordinator that will literally think of everything and pull it all together seamlessly, Courtney and One Sweet Day are for you!

Thank you Courtney, we couldn't have done it without you.

Are you interested?

Send a message

Gina B.

Married on 09/17/2022

Look No Farther

Courtney is professional, efficient and fun. She communicates promptly to inquiries and is very attentive to everyone's needs. She loves her job and it is evident. She will make your wedding day stress free so you can relax and enjoy every moment.

Amber M.

Married on 09/04/2022

An ocd bride's review: best coordinator!

COURTNEY IS INCREDIBLE. Truly. From a detail-oriented/OCD bride, let me tell you... Courtney was the most organized, efficient, and loving wedding coordinator I could have ever hoped for. She communicated with all the vendors, created the most remarkable color-coded timelines, and kept everyone in form/on time! Our wedding day was made perfect because of Courtney's hard work. And she did everything with the BIGGEST smile. By far the best person to coordinate and execute every detail of your big day!!

Julia C.

Married on 08/27/2022

A wonderful wedding planner for a disorganized bride

Courtney saved our wedding. She was the only reason it went perfectly. I was in the middle of finishing my PhD and we were moving from Ohio. She was our touchstone for all our vendors. Great person and amazing wedding planner.

Kristen C.

Married on 07/09/2022

Courtney is simply the best!

Courtney is just fantastic! Our wedding was perfect, and I credit it in large part to Courtney. I would absolutely recommend her to anyone. She is personable, calm, detail oriented, organized, and professional. Courtney made sure that we had the appropriate vendors and items needed, collaborated with all the vendors, did a walk through at the venue to ensure that we were all on the same page before the wedding, and made sure that we could make the wedding as sentimental and personal as we wanted. She was consistently available for all questions and always answered in a timely manner. Because of Courtney, my Husband and I felt prepared and confident that everything was handled before the actual day of our wedding. She made it so that we had a perfect day where we were able to truly just enjoy being with each other, and our family and friends. Its hard to put into words, how grateful we are for Courtney's work! She is just simply the best.

Rebecca M.

Married on 05/28/2022

Our Wedding Day Rock

I don't have enough wonderful things to say about Courtney... On the day of my wedding she felt like our rock. She was calm, cool, collected, kind, professional, and very warm hearted. She kept the ball rolling and dealt with a plethora of unexpected challenges in her sweet, calm, confident manner. My favorite part was during the meal portion of the evening when she made SURE that my husband and I got to enjoy our dinner (which I have heard many people don't get to do on their own wedding night-tragic!). She is a true professional. Leading up to the wedding, she was extremely organized and communicative with myself (and mom and now-husband) and all vendors. She helped execute our vision and ensure a smooth, perfect evening. I can't thank her enough or give her a high enough review.

Mark B.

Married on 05/06/2022

The Perfect Person

My wife and I hired Courtney to be our wedding coordinator, and we could not have picked a more qualified person! Courtney is a true professional, and you can tell the minute you meet her that this is what she loves doing. We got married at The Gardens of Los Robles Greens, in Thousand Oaks.
Courtney thinks of every detail and is a very quick and communicator. She relieved a lot of stress in the wedding planning process by staying in close contact with our vendors, communicating our wishes, and creating a thorough timeline. She made us feel very comfortable and was so supportive.
On the day of the wedding, it is hard to explain all the things she and her staff are doing simultaneously to make the day perfect. It is very evident that she has a ton of experience. Throughout the wedding, guests were telling us how perfect, fun, and wonderful everything was. We absolutely recommend Courtney to any couple looking to get married.


Becky C.

Married on 04/01/2022

Fulfill a dream!

As a mother with one daughter, you get one shot at fulfilling a dream. One shot at seeing your daughters dream wedding come to life. And there are so many things to consider when planning and hosting a wedding; time of day, venue, DJ, guest list, flowers and how you want the napkins folded. Yes, the caterer will ask that exact question. So many, many details and so many decisions to make. It's mind blowing. And that's where the professional event coordinator steps in. Someone with years of experience guiding brides through the smallest details such as the correct height of the centerpiece candles and someone to remind you that some guests may have special dietary needs. Someone to coordinate the vendors and ensure they have liability insurance. Someone to reserve and label the ceremony chairs for those special guests of honor. Someone to make sure the photographer includes everyone in the family portrait and doesn't forget cousin Alec. Someone who keeps excited guests away from the head table for 5-minutes so the bride and groom actually eat dinner. Someone to calm your nerves when the unexpected guest who did not RSVP just shows up. Someone to ensure every carefully planned detail is executed to perfection. Someone you can trust with your daughters dream. Courtney Haynes is that someone.

Jesse O.

Married on 02/20/2022

Made our day feel like a dream come true!

Run, don't walk to HIRE Courtney! She is the absolute BEST coordinator we could have possibly asked for. She is kind, caring and warm and genuinely LOVES her job. She was a god-send in getting everything the way we wanted it and we could not have had the wedding we did without her. She kept our wedding party on-track and thought of about a thousand little details we would have never known about that made the difference between a good day and a literal dream. We finished our wedding feeling like we were royalty and experienced our special day going better than we ever could imagined. She is worth her weight in gold! Spend the extra money and get her on board as soon as you can! She is well worth it!

+ 6

photos

Sarah A.

Married on 11/13/2021

Courtney Is The Best!

Courtney is amazing! Right from the get go, Courtney was there for us-helping us find various vendors. She always made time to make sure that we were doing okay, listening to our worries and/or concerns and guiding us through them. When our big day came around, everything (to our knowledge) went super smooth thanks to Courtney and her team. It was such a gift for us and our families to be guests at our own wedding!
Thank you, Courtney!

Wesley C.

Married on 11/12/2021

Best day ever!

Courtney was so fantastic with everything. She covered every little detail and the whole event couldn't have gone better. She made us feel comfortable throughout the entire experience so we could just relax and enjoy our special day. We couldn't be more thankful for her and her staff.

Stacey Y.

Married on 10/03/2021

The Best Experience!

Courtney and her team are awesome! We had the best experience with One Sweet Day! Courtney is super organized and thought of everything. Every time we spoke I felt much better. She went above and beyond in every encounter and helped us through hard decisions. She really cared about our experience and we are thankful for all of her hard work and kindness. We loved getting to work with her and can't say enough good things about her!

Becca E.

Married on 07/10/2021

Amazing day with One Sweet Day!

I truly cannot say enough great things about One Sweet Day Events!! Their director, Courtney Haynes, has an amazing, natural intuition for wedding coordination. She truly thinks of EVERYTHING that you may need or want for your big day. Her attention to detail is fantastic, and so important for any bride to feel like she is ready to turn all her plans over to another person. She is highly communicative and well-liked not only by the vendors you will use, but by your guests and family, too! I used the "day of" coordination with One Sweet Day, which started 4 weeks prior to our big day. This was HUGE because that is really when all of the nitty gritty details get finalized and it can be a lot on a bride's mind. So, having Courtney come in and start to handle all of my vendor communications, schedules, timelines, confirmations, etc. was so awesome. Finally, her execution on the actual day was truly seamless. My wedding day went EXACTLY as I hoped, and Courtney did it so efficiently and with a smile all the way! Her assistant was super approachable and effective too! I can honestly say that I was present in my wedding day because I knew Courtney had it all under control. THANK YOU TO ONE SWEET DAY EVENTS FOR THE BEST DAY!!

Natalie R.

Married on 06/19/2021

Courtney is a dream wedding coordinator!

Courtney was our coordinator for our wedding in June. We had a fantastic experience working with her and would highly recommend her to any of our friends planning a wedding. I like to think that I'm fairly detailed oriented and even with my own diligence and preparation for the big day, she was 5 steps ahead of me making sure the planning and prep process was seamless and exciting for me as the bride!! How it should be :)

She is the ideal wedding coordinator. She is detailed-oriented, confident, thinks on her feet, has a fantastic network of vendors, is friendly, and all-around a delight to work with. A half-hour before our ceremony there was a power outage throughout the entire neighborhood. Within 20-30 minutes she was able to get us a backup generator and none of the guests even noticed that the power went off!

Our wedding day was PERFECT. Thank you so much for letting me not have to worry about anything on my wedding day. It was a dream.

+ 2

photos

Lauren T.

Married on 05/22/2021

Stress Free Wedding Day!

Courtney was a godsend throughout our entire wedding process. I can't say enough good things about her. We had booked her right away after the great conversation we had over the phone. Then our wedding had to be postponed and she was so helpful and a voice of reason throughout that stressful process. Leading up the the wedding day, she was extremely quick to respond with any needs or questions. She is so organized and direct, which is what you need when planning a wedding! One of her referrals came in extremely handy as well when our initial wedding cake place fell through. We didn't even taste the cake before we committed but knew we could trust Courtney with her recommendation. The days leading up to our wedding and the actual day of were so seamless and organized, even the wedding party and family noticed how great she was. I was stress free the wedding day because I knew Courtney had a plan and would take of everything. I would absolutely recommend her to anyone!

Karen P.

Married on 05/16/2021

Would recommend her to everyone

Where do I even begin?! Courtney was a preferred vendor by our original venue and I knew from the first phone call we had together, she was going to be amazing. Our original wedding date was canceled due to COVID and when we initially shared the news, she was one of the few vendors that genuinely felt upset for US and the uncertainty around our special day. She even checked in at one point asking how we were doing. Fast forward a year later, my husband and I decided not to wait any longer and hold a micro-wedding in the Spring 2021. Our day came and went by so quickly and without a hitch. We couldn't have done it without her. Even before commencement of coordination, she answered all my emails, sent me referrals and prepped me for our in-person venue walkthrough. At the venue walkthrough, she asked us questions my husband and I would have never even though of and made sure all of our ducks were aligned with the venue. Even leading up to the wedding, she was on top of every single detail, vendor and schedule and made sure the entire process was fun and stress-free and always went out of her way to make sure it was smooth and easy for us. She truly took care of us like family through the day of the wedding and even made sure our drinks were filled the entire time ;). Our wedding day was perfect and I wish I can relive it all over again. Courtney, her passion, dedication, organizational skills, attention to detail, and energy is everything you need for a wedding and MORE! She is truly a GEM

Kelley M.

Married on 03/27/2021

The best of the best!

Hiring Courtney as our wedding planner was absolutely the best money we spent! She was the perfect combination of professional & caring, organized & creative, decisive & fun. It was clear immediately that she is an expert in her field. Her attention to detail was absolutely amazing which alleviated so much of the pre-wedding, last-minute stress. There were no surprises because Courtney had planned for and was prepared for many circumstances, which during a pandemic is saying a lot. She was extremely flexible and patient with us as we struggled to navigate the ever changing Covid environment. She has an innate knack for the business which she makes look effortless, but which I'm sure is the result of many years of hard work and a commitment to making each bride's day special. We have two other daughters and it's wonderful to know that when it's time for them to get married we know who we will use as their wedding planner. We can't speak highly enough of Courtney and One Sweet Day!

Jamison E.

Married on 11/01/2020

One Sweet Day is the best!

I have worked with Courtney of One Sweet Day as both a Venue Manager and as a fellow Wedding Planner. Courtney is on the top of my list for recommendations when I can't accommodate a potential client. She's organized, creative, professional, reliable and has the best attitude. I can't say enough about her and if you're considering Courtney to be your Event Planner, you will be MORE than happy you did. She will ensure the entire process is incredible.

Samantha A.

Married on 10/17/2020

Wedding Coordinator of Our Dreams!

We were beyond blessed to have Courtney as our wedding coordinator! From the very first meeting, and throughout the whole process (getting married during the Covid lockdown wasn't easy), she helped us work out all of the details with ease and peace. Courtney ALWAYS had a positive attitude and a smile on her face! She went above and beyond to make sure our wedding day was unforgettable and exceeded our expectations! We are so grateful to her and happy to sing her praises on Yelp and everywhere else!!!

Cynthia

Married on 08/15/2020

Overall Amazing!

We first met Courtney at an expo way before Covid and immediately knew she was exactly they type of coordinator I was looking for. She was very approachable at the expo and gave us her information. She has different package options so you can find exactly what you need and no more (unless you want more). Almost two years later, after having postponed our wedding, Courtney went above and beyond our expectations at our 1 yr wedding anniversary event. To be honest, we were primarily looking for a coordinator because our venue required it, but after seeing everything she did for us, I can't imagine having had our event without her! After the party, my family was so in awe with Cortney and her assistant and how smooth everything went! I can't thank her enough. She's the sweetest, most organized, thoughtful person! I felt like we connected because we both are very organized and communicate well. She responds to emails/texts right away! Overall, 10/10 for sure!

Lauren S.

Married on 07/05/2020

Lauren Smith-Zimmerman

Courtney was phenomenal. Our journey was a long one. Originally my wedding July 2020 and we got down to literally 5 days before my wedding and then we cancelled because of Covid restrictions newly put in place. She did the leg work and then we postponed until July 11, 2021 During the pandemic she kept in contact with me. I sent her my changes periodically and a month out we started with the wedding countdown. She took care of everything leading up to my wedding. Coordinated with all my vendors and confirmed everyone. Outlined and detailed every minute of ceremony and reception. Made sure during the reception I ate some food during my mingling.. Courtney was amazing, professional, friendly and thorough. A complete joy to work with and helped me have the wedding I envisioned. Completely hands on and worked well with my vendors. She's the best!!

Allison L.

Married on 03/21/2020

Courtney will make your wedding dreams come true!

Courtney was our biggest cheerleader through our multiple wedding postponements. We couldn't have chosen a better person to come alongside us during this wedding season and we would choose her over and over again.
Not only was she supportive and encouraging, but we had complete confidence that she would pull off our dream wedding even with all of the details and expectations we had after waiting two years. Courtney was quick to respond to my many emails and always reached out to the right people to get me the answers I needed while also executing my wishes beyond what I could have hoped for.

She always assured me that this was my day and that I could do whatever I wanted whether or not it was more difficult for her to execute - I appreciated that SO much and she always made me feel seen and heard. We thoroughly went through all of the decor the night before and she made sure she understood exactly where I wanted everything (& I had a lot of things!)

Everything she promised, she delivered and then some. My guests couldn't stop raving about the efficiency and smooth transitions of our schedule on our wedding day. Even when she got locked out of the house while trying to get to me before I walked down the aisle, no one even noticed. The direction she gave us for our ceremony made it extra sweet & she added some elements hadn't even thought of.

She made sure that my husband and I got to enjoy our meal without interruptions by kindly intercepting guests as they tried to approach our table. Of course our guests were understanding as many of them had told us we wouldn't get to eat at all, much less finish our plates! She was completely professional while also being warm and friendly. Her experience and talent were truly reflected in the amazing day we had. We felt so cared for and loved by her :)

We couldn't have had our dream wedding without her and every time we reminisce on that day, we always mention how thankful we are to have had her as our coordinator.

She's the absolute best!

+ 7

photos

Lauren M.

Married on 01/03/2020

So organized and so professional!

I'm a photography vendor in the wedding industry, and the experience I've had working with Courtney has truly been wonderful! Her follow through and communication is excellent, and she is always a dream to work with. Her friendly and upbeat attitude is contagious!
Are you interested?
Send a message