28 Reviews
Recommended by 83% of couples
Quality of service

4.4 out of 5 rating

Average response time

4.2 out of 5 rating

Professionalism

4.2 out of 5 rating

Value

4.1 out of 5 rating

Flexibility

3.9 out of 5 rating
6 User photos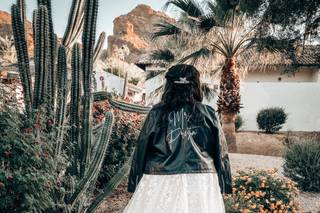 + 2

photos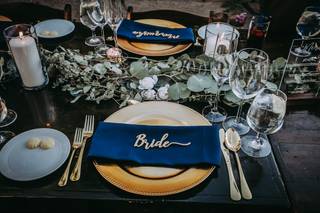 Featured

Parinaz

Married on 06/21/2019

Amanda Hughes Catering Manager

The best decision I made in our wedding planning process was picking the Montelucia, and the main reason why is because of Sales and Catering Manager Amanda Hughes. Amanda was truly the bright spot during my whole wedding process and I will forever be grateful to her! IT didn't matter if I was having issues with a separate department she always took care of everything. Amanda is patient, caring, and so kind. She really made sure I had everything I needed and worked with my budget. Of course the Montelucia has the most stunning ceremony space in Scottsdale, but truly go with the Montelucia for your wedding so you can work with her. I got so many compliments on how amazing the service was at the reception and how smooth the entire day was. Thank you for everything Amanda!!

Sarah

Married on 03/12/2022

Perfection

They know what they are doing!! If you want your guests to have an amazing experience with great views and great food this is it!

Omni Scottsdale Resort and Spa at Montelucia's reply:

Thank you so much for your kind review Sarah - you were such a delightful couple to work with! We wish you a lifetime of happiness!

- The Omni Montelucia Team

You can't do better than the Montelucia for your wedding (or any event, really). They have the most gorgeous venues for the wedding ceremony and reception as well as countless amazing places for taking pictures around the property. When you step on to the property, you honestly feel like you traveled to the south of Spain with the gorgeous Andalusian architecture/decor. They have amazing rooms, resort amenities for out of town guests (amazing spa, pool, restaurants, café), the BEST food and chef (we had a steak entree and some amazing appetizers that were to die for), the best service, the best location (super close to the airport and in the prestigious Paradise Valley neighborhood) and the best staff. There is no one pickier than me. I looked at comparable properties in Scottsdale/Paradise Valley/Phoenix and the Montelucia won our business hands down by a landslide - no one can come close to the Montelucia in any category. Lauren Ryan was my catering manager and Traci Mead was the person I dealt with to book the Montelucia. Lauren and Traci are absolutely fantastic and extremely professional. I would highly recommend the Montelucia not just for its beauty, superior service and incredible accommodations and food, but I would have an event here again and again just to have Lauren Ryan as the person overseeing my event. Words cannot express how wonderful and professional she is. I will always be grateful to her for making our wedding a beautiful and memorable day that we will cherish for the rest of our lives. She went above and beyond before, during and after our event and accommodated so many requests. Traci Mead was also amazing to work with during sales phase. Our guests are still raving about the our wedding, the amazing food, the beauty of the resort. Thank you!!

Are you interested?

Send a message

The Montelucia is easily the most beautiful resort in the area-- the grounds and architecture are very photogenic for all of our wedding photos. We looked at a ton of venues and the location in front of Camelback Mountain, uniqueness of the resort, food, and staff could not be beat. The coordinator there, Courtney, is absolutely incredible and is willing to work with you on every detail of your wedding. The day of our wedding was perfect, the staff at the Montelucia not only treated my husband and myself like royalty all day, but every single guest was blown away. Additionally their food was spectacular and not just simply "served" but "presented to the guest" in an elegant and thoughtful manner. The staff and coordinators adapted quickly and reliably when things went wrong (a glass breaks, or the ceremony goes over time). The Montelucia is an expensive venue, but if you can spend the money there is nowhere else to get married but here.

Leanne

Married on 09/27/2014

It stormed on my wedding day. My entire wedding was outside. The Montelucia moved the entire thing inside and then back outside once the rain stopped. Their service is impeccable!

Shannon

Married on 09/20/2014

This resort is just stunning. We had so many out of town guests who just absolutely loved staying here. I'm so happy I had my wedding at the Montelucia and frankly, there was no where else I wanted to have it. The place is beautiful, the grounds are gorgeous, the amenities are fabulous and the view is just outstanding. The catering department is top notch and they really couldn't have been more accommodating. Traci and Lauren were an absolute delight to work with...especially during the most stressful of times. On top of that, people continue to mention how great the food was.

Stephanie

Married on 07/19/2014

I have not been able to find words to express how wonderful the Montelucia was in preparing for our wedding - with about 11 days to plan!
Our original venue cancelled on us 11 days prior to our wedding. In a panic, I started calling around to find a new venue. Upon talking to Courtney Townsend at the Montelucia, I knew I had found our new place.
Courtney did everything in her power to take the stress off of Chris and I and handle everything for us. Her team helped us book guest rooms, rearrange our vendors, etc. Courtney helped us get a menu together, went through every detail of the wedding, and took all of the pressure, stress, and tears away!
Our day turned out to be more than we ever could have expected. Courtney was literally an angel sent to help us! Once she took the reigns, everything just flowed. Our day was flawless - Chris and I were taken care of from morning till night (Courtney even brought our scrapbook, cake, champagne, gifts, etc to our room for us!), and we truly could not have asked for more.
We were treated like family. I honestly don't know how to verbalize how much the team at the Montelucia, namely Courtney, did for us. We are forever grateful!

The entire staff at Montelucia was AMAZING!!! From planning our wedding with Lauren, who was such a pleasure to work with , to the banquet staff including our banquet captain Jennifer, to the bellman including the bellman captain Isidro, made our wedding weekend/day perfect, not only for us but also for our guests with their kindness and expertise. Everyone went above and beyond and we couldn't have been happier with how everything turned out.

The food was fantastic!! All our guests commented how good it was along with the service. The Valencia Lawn with Camelback Mountain in the background couldn't have been more beautiful for the ceremony. It was absolutely gorgeous and everyone was in awe.

We are so glad we choose the Montelucia!


Tracy

Married on 09/07/2013

it was a joy working with the staff of the Montelucia. Not only do they have a beautiful setting, they work tirelessly to make sure the event is flawless. They truly care, are flexible during the planning process and extremely efficient. I am so grateful for all they did for us!

The ENTIRE staff at Montelucia Resort is outstanding! From planning our wedding with Courtney, to the amazing banquet staff including our banquet captain Jen our wedding was the most magical day of my life. The service was unparalleled from start to finish and all of our guests commented on how delicious the food was. And of course, I cant forget to mention the beautiful setting with the sunset on Camelback Mountain for our ceremony and the elegant chapel for our reception. I would highly recommend Montelucia to anyone who is looking to enjoy their wedding day and not worry about a thing with this attentive staff.

Debra

Married on 05/07/2011

Love the location.
Love the atmosphere.
Love the quality and incredible flavor of the food.
Love the uniqueness of the property.
Love the kindness and expertise of the staff.
Love the service.
Love the views.
Greg Hanss who manages the property made sure we had the best wedding ever - the best display of top down management I've ever seen at a hotel or resort. Every body was so kind and fun!
After searching high and low for the best spot - we chose the Montelucia and were so glad we did. The most beautiful spot in the entire valley for an amazing wedding.
THE BEST PLACES IN THE E


Justin

Married on 10/22/2010

We had our ceremony only at the Montelucia and couldn't have asked for anything more. We've received nothing but wonderful comments on how beautiful the venue is with the spectacular views from the base of Camelback Mountain. While there was some confusion over who we were working with for our arrangements, once it was settled, they did a fabulous job of making sure we had everything we needed and that everything was available on time. They were even great about coordinating a rehearsal time around another event that was planned on rehearsal day.

Brooke

Married on 03/26/2010

The Intercontinental Montelucia is BY FAR the best most beautiful wedding venue a bride could ever ask for. Food, accomodations and service is impeccable. From the day I first toured the property to the day I checked out after my wedding I felt like a queen. If you are planning on getting married in AZ there is no need to look any further than the Montelucia it is PERFECT!

Katrine

Married on 02/07/2009

We couldn't have picked a nicer resort to get married. The chapel was unbelievable. Definitely not your typical box of a convention/banquet hall. The staff was so accommodating- going the extra mile to see that everything was taken care of. The food was scrumptious. Many of our guests said it was the best meal they've ever had!

Peter

Married on 11/25/2017

Amazing wedding. Amazing resort. We were there for 5 days - everyone loved the resort, great suites, awesome pools, a lot of places to entertain. The wedding exceeded our expectations, the setting is perfect, the food and beverage during the wedding was the best we ever have experienced. There was not one thing I would change. The entire team at the Omni Scottsdale is excellent!

Hanna

Married on 03/28/2015

I had my wedding here in March! To me it was perfect, besides the AZ heat. The views of camelback mountain are to die for. The team at Montelucia was amazing, very easy to work with and extremely dependable. My guest loved the per-ceremony signature cocktails, the late night menu (it was a bacon/potato bar) and the how beautiful the resort is. The waiting staff was friendly and on top of getting food and drinks to my guest! I worked with Lauren Ryan. I highly recommend her, she has killer ideas and is supportive of your ideas at the same time. She is amazing! Thank you Montelucia for a wonderful wedding.

Emily

Married on 10/12/2013

The staff at montelucia went above and beyond to make our entire wedding weekend flawless for us and all of our out of town guests. From the bellmen to our event coordinator at the resort, Lauren, nothing was too much. The ceremony site was spectacular. The reception was perfect--the service amazing. A perfect weekend.

The food at our event was immaculate. We could not have been happier with the taste and presentation from the Chef. However, the front of the house left something to be desired.

Sheena

Married on 03/08/2012

We got a great promo for all of our out of town guests.... Stay two nights, get the third free!

Tracie

Married on 09/27/2015

I can't even begin to explain how perfect and beautiful my wedding was at Montelucia. It was my dream wedding for sure! I just got married Sept 27 2015 and everything was perfect! The resort is so beautiful. There are views of camelback mountain all over the resort. We live in Chicago so this was a destination wedding. We had 70 people fly out and most stayed there and could not have been happier with everything about this resort. The rooms, pool, food and service were amazing! I got married on the Valencia Lawn. I don't think there could be a more beautiful place to get married. The staff makes you feel like royalty there. I have no complaints
The reception was held in Castillo Lucena and it was SO beautiful. It is expensive but if you can do it, its so worth it! I already cant wait to go back and visit!

The resort is beautiful and our wedding could not have been more perfect! Courtney was such a great person to work with and she really went above and beyond to see that our wedding went well and that our vision was brought to life.

Angelina

Married on 10/08/2010

The Montelucia was the destination for my ceremony and reception. I really loved the view and they gave me a great price for the place.

Cons: Dealing with the staff was less than desirable. Anytime I would ask for something it was always met by a "No." I asked to do the bar on consumption and they said they couldn't do that. I asked to do the ceremony sooner and they said an event would be going on right before my wedding. They gave us an hour to prep for a 175 person wedding! When my husband contacted the staff member, she got so angry she hung up on him and never relayed the information to her manager. My husband finally asked that she not be present during our wedding although she was our wedding coordinator the day of. Also there were some issues with the ready rooms but ended up working out as I had to repeatedly keep asking. We were definitely not pleased with the professionalism nor with their flexibility for issues that came up.

Pros: The service staff the day of the wedding was simply amazing. They had what felt like a butler serving us champagne right after the ceremony and cheses and fruits. Once inside, we were also served first and allowed to get what we wanted with our own waitress who also took our plates to our table. I felt like we were at a really fancy restaurant. The glasses and silverware were immaculately shined, the barstaff was really friendly and nice and the white glove service was something you hardly see anymore. They even gave hot towels to the guests after the dinner. When my husband and I cut the cake, we wanted to try all 3 flavors but forgot to tell them as we got back out on the dance floor. When I came back to the table, there were 3 pieces of cake of each kind, one plate for me and one for my husband. I didn't even tell them! We got to sit and enjoy all the cake. It was touches like this that made the service stand out.

Overall, I really enjoyed the venue. I didn't really like the restrictions they have for certain things and they are lacking in the customer service department when booking the wedding. Had it not been for the waitstaff I would have had to give a scathing review. So, take caution and have a bad experience leading up to the wedding and then maybe an awesome wedding day. It seems it can either be a really great experience here or a really terrible one. Luckily mine turned out okay and I never have to deal with them again. Good luck!

Jay

Married on 04/13/2014

The Montelucia is a beautiful resort and was an amazing backdrop for our wedding.

However, just like many wedding venues, additional costs and unreasonable charges kept adding up. Much of our planning was spent negotiating against the Montelucia rather than working with them.

Location and food quality were top notch. Value and planning experience were just okay. I'd recommend this venue only to anyone who has money to burn but wants a beautiful setting.

Kayla L.

Married on 04/23/2022

Beautiful wedding!

The resort itself is beautiful and our welcome party and wedding turned out amazing! All our guests were from out of town and loved staying there. However, the 2-3 months leading up to our wedding the communication was lacking. It typically took 1-2 weeks to receive a response from emails. We were supposed to have 4 of our guest's rooms with champagne/sweet treats in them for our families so I confirmed arrival times with the catering department. All four arrival times were missed even after contacting them each time they missed a gift in a room.

Omni Scottsdale Resort and Spa at Montelucia's reply:

Thank you for your feedback. We sincerely appreciate the opportunity to host your guests at the Omni Montelucia on your special day!

It is disappointing to hear that we were unable to meet your expectations in regards to the timeliness of responses and amenity delivery times.
Please know that we have provided this feedback to our team in the respective areas.

We are pleased to hear that your wedding turned out amazing and that your attendees truly enjoyed the resort!

Thank you again for choosing the Omni Montelucia


Lauren D.

Married on 10/19/2019

Beautiful Venue, Terrible Customer Service

This place is gorgeous! Too bad their catering staff is not. It's so hard to get someone on the phone. Had to call multiple times and send emails for simple questions. Only saw the woman I had been working with throughout the planning process once after I arrived to Scottsdale (I was planning long distance from DC). She was awful and would be the reason I'd be hesitant to tell someone to have their wedding at this place. However, the views, the food, my wedding day was magical. It is super expensive! And they have little to nothing when it comes to decor FYI.

+ 3

photos

Omni Scottsdale Resort and Spa at Montelucia's reply:

Hi Lauren,
Thank you for choosing Omni Scottsdale Resort & Spa at Montelucia for your wedding experience, and for taking the time to share your feedback as we are always looking for ways to continually improve our guest experiences. Please note that we shared this review with the appropriate department leaders to ensure appropriate steps are taken to remedy this occurrence in the future. We are glad that overall you enjoyed the views, culinary experience and had a magical wedding day. Congratulations on your special day, we hope to welcome you back soon!

Are you interested?
Send a message