52 Reviews
Recommended by 100% of couples
Quality of service

5 out of 5 rating

Average response time

5 out of 5 rating

Professionalism

5 out of 5 rating

Value

5 out of 5 rating

Flexibility

5 out of 5 rating
140 User photos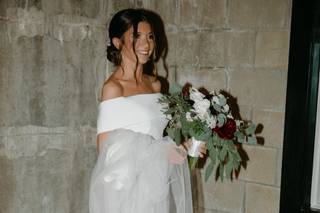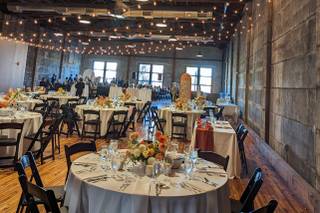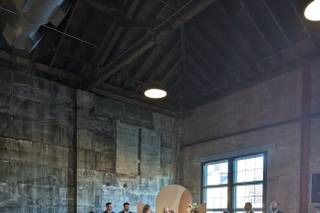 + 136

photos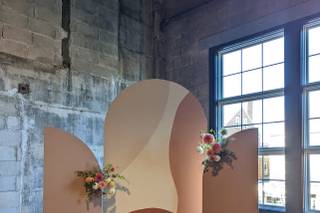 Hannah B.

Married on 12/31/2022

ALL the praise for Olio!

We recently got married at Olio on New Year's Eve and it truly was the best day of our lives, it was everything we could have dreamed of and so SO much more.

Olio itself is so unique and charming, which is exactly what we were looking for in a wedding venue. When you walk up the stairs, the size of the space alone is truly breathtaking. The original walls and features, gorgeous floors and massive windows add so much character, and the modern industrial vibe is something we didn't even come close to finding at any other venue we toured. We knew immediately that Olio was our choice!

Olio was the perfect wedding venue for us from start to finish and working with Sarah and her team was nothing short of AMAZING. Throughout our entire year and a half of planning, Sarah was extremely quick and kind to respond to any and all of my questions and concerns. We also hired her for her coordination services through Without A Hitch and it was one of our best decisions. She made sure our wedding day ran smoothly, she kept me calm and took into consideration all of our wants and needs. She truly made everything we wanted to happen, happen!

It's now been a couple weeks since our big day, and our guests are still talking about how amazing, beautiful and fun our wedding was! People are calling it the party of the year lol. I was born and raised in Peabody, and a large majority of our guests are also Peabody residents.. they truly couldn't believe that this gem has been hidden right downtown!

We are forever grateful for Olio and Sarah for giving us the best, most beautiful and perfect wedding that felt so much like US. My husband and I, our family and friends all truly made memories that will last a lifetime!

Much love, The Baeta's

Micki W.

Married on 10/15/2022

Truly One of a Kind

We knew from the moment we saw Olio online that it was the perfect venue for us. As a result it was the only venue we looked at before booking. We knew it was meant to be when the date we desperately wanted, 10.15.22, was the only Saturday they had left in October at the time that we booked. 

We wanted an industrial space that was a blank canvas where we could create something unique. As a photographer and graphic designer I knew I didn't want our wedding to look just like everyone else's and Olio gave us the creative freedom to do just that. 

The space is absolutely gorgeous with its soaring ceilings, concrete walls, abundant natural light and unique hardwood floors. Olio has everything you could possibly need, updated bathrooms on the first and second floor, a lift for accessibility, a comfortable office so the guests can't see the bride before the ceremony, abundant space for onsite ceremony and reception, and so much more. 

We loved our initial tour with Sarah, her energy and passion is contagious and it was a delight to walk the space with her while learning about the history of the venue. Sarah is a true professional, she was so helpful throughout the entire process and she is so responsive to any request or question. We adored Sarah so much that we ended up booking her other company Without a Hitch for coordination as well. 

We can't thank Sarah enough for all her help and we will happily recommend Olio and Without a Hitch to our friends and family in the future.

Kate H.

Married on 10/14/2022

So grateful for OLIO!

Olio was our dream location for our wedding and were were SO thrilled to book there! The owner Sarah was super helpful (we hired her as a day of coordinator, too, through her company Without a Hitch) and we had such a beautiful wedding at OLIO!

Are you interested?

Send a message

Sarah C.

Married on 10/09/2022

Unique venue with amazing team

We knew we did not want a traditional venue and when we came upon Olio in our search, every other option fell away. With my background in theater and event planning, and having a very handy, woodwork loving husband, the history of Olio immediately stood out to us. During our initial tour my own mother was very hesitant about having to fill the wide open space but when we walked in before the ceremony she said "you chose right!" Sarah, Kara and Ellen were so helpful and supportive throughout the whole process. Through social media I was constantly able to utilize their page for updates, ideas, vendors and resources to not make me feel overwhelmed in planning. They were organized, communicative, well staffed and welcoming of all our vendors and guests - and how can you not love a mother-daughter team and their story?! Thank you all for making our day so special. Our guests continue to talk about it and I will forever refer all my friends, family, and whoever will listen, to consider Olio for their event.

Taylor Z.

Married on 10/07/2022

Olio is an Industrial/Modern Wedding Dream Come True

We got married October 7 2022 and chose we Olio back in 2020 as the perfect venue to bring our two very large families and friends together to party under one roof. It was one of a few options when we searched for 'Industrial' in in CT/MA area and we booked a tour right away. It was the only tour we went on and booked our date the same day, that is how sure we were after seeing the space in person. The details of the building and the open space were simple that the space barely needed decor, just personal touches! I am very impressed by the venue tour, the owners, the responsiveness of Olio's team when working with our planner and our vendors we brought in, and the care and attention they showed on the big day. One last point to make, I am so so proud that they openly support and encourage the LGBTQ+ community to book with them; they have their Olio logo right when you walk in that says "We Welcome All" and their social media content is inclusive of all couples. I would recommend this venue to anyone planning their upcoming wedding , party, or event!

Rachael D.

Married on 09/17/2022

Olio is a treasure!

My husband and I thankfully stumbled upon Olio when we typed in "unique, industrial wedding venue." When we arrived and stepped inside the lobby area, it looked so clean, bright and modern. Then we went up the stairs and WOWWWW - we were legitimately speechless. The enormous room with so many historical features and endless possibilities really blew us away. It's a blank canvas, waiting for you to design the best day of your life in ANY way you want! We secured our date with Sarah within a couple of days and I'm so glad we did. Not only is it a gorgeous venue, but Sarah and her team were also incredibly speedy and helpful in answering any emails and questions we had along the way.
Now that our wedding is a few months behind us, we really can't imagine having it at any other place. It was truly the best day of our lives and we got so many compliments from our guests on what a seamless and fun wedding it was.
We are forever grateful to Sarah & team for everything they do. If you're looking for something different than the usual beach or hotel wedding, you should really choose Olio!!


+ 7

photos

Brenna M.

Married on 09/10/2022

A beautiful venue

Olio was the first wedding venue we toured and right away we knew we could envision everything coming together in that space. We wanted industrial and modern, and we loved the openness, the history, and the combination of old (building, walls), with new (restrooms, accessibility). We got married at Olio in September and it was everything we could've hoped for. Our guests loved how unique it was and how it reflected our style. Sarah and the Olio team were responsive throughout planning and there to answer any questions we had. I appreciated that they let us stop by again after booking to bring our parents to see the space we chose. It's an added bonus that there's a park right across the street for bridal party photos. We also booked Without A Hitch for day of coordination, which we highly recommend. Sarah gave us peace of mind, knowing everything was taken care of, allowing us to relax and enjoy! Olio was the perfect venue for our big day

Jake J.

Married on 09/03/2022

Great Wedding Reception Venue!

My wife and I are so happy we chose Olio as the venue for our wedding reception. When we first began exploring potential wedding venues, what caught our eye about Olio was the versatility of the space. We wanted to be able to have a reception that was not only a great party, but also a deeply personal reflection of us and the event space at Olio provides a blank canvas to create a truly authentic celebration. We admit, the space can look a little intimidating when empty, but add string lighting and uplighting and whatever other decorations match your vision and just like that Olio becomes the perfect atmosphere to get all of your guests excited to party!

Olio Owner, Sarah Narcus, was easy to work with and flexible with letting us use the vendors we wanted. Olio is a popular event space and many vendors in the Boston area are familiar with the venue which helps to make the event run smoothly. When the day finally arrived our guests enjoyed the vibe that we were able to create as well as the functionality of the space and everyone had a blast dancing the night away.

Alyson K.

Married on 09/01/2022

!!!!!!!!!!!

Olio is spectacular. Where most venues on the North Shore are barns or oceanfront, Olio fills the gap with a non traditional industrial loft. My husband and I booked Olio sight unseen, only to visit in person a few months later. The space is a blank canvas yet there is so much character. The owners are a joy to work with and our day was perfect!

Ravina

Married on 08/27/2022

Stunning venue for a modern wedding!

Olio has officially cemented a special place in mine and my husband's hearts. We decided to book with Olio for our wedding reception the same day we toured the space. Aside from the convenient location for our friends and family, the space has so many beautiful features that made our reception magical. From the historic background to the original wood floors, everything about Olio screams "this space is for you." We had lots of colors and lights at our wedding reception and everything popped amazingly against the cement walls. I want to plan another wedding just so I can book Olio again. This mother-daughter owned venue is so special, and we are so overjoyed with how we made the space our own. Sarah is also phenomenal and always available to answer any questions. Thank you for making our wedding reception so memorable and joyous!

+ 3

photos

Brenden O.

Married on 08/20/2022

The perfect venue for our wedding

We knew Olio was the right venue for us from the second we started the initial tour with Sarah. Sarah told us all about the venue with such passion and enthusiasm. It was clear that she loved and cared for the space. It is such a beautiful and unique place for an event. It was the perfect mix: on the one hand, it matches our urban aesthetic while, on the other, it is a clean and professional space with all of the amenities and roominess that a large-scale event requires. We loved the beautiful, sweeping walls and the huge windows looking out over downtown Peabody. We spent a lot of time in the area leading up to the wedding, and the neighborhood is filled with charming cafes, breweries, and shops that we knew our guests would enjoy. Sarah did a great job communicating to us throughout our planning process, promptly responding to emails and providing us with ideas and vendor recommendations. With an blank slate venue like Olio, we felt really empowered to pour our own unique aesthetic into the space, and Sarah helped us plan how best to do that! She was both supportive and clear with her communications. She was also flexible when we needed to do an unexpected drop-off a little early. While we didn't expect special treatment, we knew that Sarah would do everything she could to accommodate our needs on our wedding weekend. On the day of the wedding, Kara was managing the space and we were in great hands. She was eager to help with everything we needed from set-up to clean-up the next morning. All of our guests were stunned by the space. We were amazed by how many compliments we got! So many people said it was the perfect fit for us, and we couldn't agree more.

Thyda D.

Married on 07/31/2022

Best. Day. Ever.

My husband and I had our wedding ceremony at Olio in July 2022. BEST. DECISION. EVER. (Okay, aside from marrying a pretty cool guy.) Because we booked a date that was less than 90 days out, we were able to rent by the hour, making Olio such an affordable choice. We even discussed planning a 5 or 10 year anniversary celebration since we only had our ceremony here. We are dying for the full experience with dinner and dancing!

I reached out to Sarah in December 2021 to schedule a tour, but our entire family ended up testing positive for Covid, so we had to cancel those plans. She was SUPER kind and understanding! Then, life got busy, and we had to push back the wedding planning. By May of 2022, we decided to just go for it in full force. I couldn't get Olio out of my mind as a potential venue. I reached back out to Sarah to schedule a tour and she was able to squeeze us in the next day - a week before Memorial Day weekend, on a Saturday, during peak wedding season. Sarah's mom, Ellen, showed us around the space, taking the time to answer our questions and teach us the history of their venue — even while vendors were inside setting up for a wedding that evening. The pictures of Olio are stunning, but when you walk in, you really are just blown away. I mean, it was truly just the perfect venue for us. Needless to say, we secured our wedding date at Olio just a couple days later.

From start to finish, everything was absolutely PERFECT. We loved having flexibility with our day-of schedule, the QUICK responses from Sarah and Kara, and the location (we bought our house nearby a couple years back). Having a venue with a breathtaking, natural beauty made "decorating" so much easier. All we needed was an altar and 3-4 tables for our cornhole boards (the "guestbook"), favors, photos, etc. The concrete walls and 30(?!?) foot high ceiling provided a unique aesthetic we wouldn't be able to find anywhere else.

Aside from the physical aspects of Olio, it was so refreshing to work with Sarah and Kara. They are some of the kindest people and very clearly know what they are doing. Having a great space is one thing, having great service is another, but having BOTH?! Just take my money. All of it.

TLDR; Olio is amazing. Schedule a tour, at least. You won't regret it!

Myla G.

Married on 07/30/2022

Perfect space for a unique wedding!

Olio is a one of a kind venue. It was absolutely perfect for our summer wedding. As soon as my husband and I toured the venue we knew it was going to be the ideal space to make our vision come to life for our summer wedding. We loved the history of the space, and the industrial vibe. Olio is anything but a cookie-cutter venue, which is exactly what we were looking for. We wanted something nontraditional that represented us as a couple. We loved that we were able to customize every single detail, and hire all of our own vendors. By choosing our vendors, and designing the space how we wanted, we were able to have the unique wedding we dreamed of, that our guests loved and can't stop talking about!

Molly C.

Married on 06/18/2022

The Perfect Venue for a Creative Vision

Olio is the perfect venue for those with a unique design vision looking for a flexible space with inherent character. As an interior designer, I had a very specific idea of what I wanted in a venue, and Olio fit the bill for a contemporary setting that we could make our own. The gorgeous wooden floors and textured concrete walls were the perfect backdrop for our "modern disco" wedding. The beauty of the space speaks for itself, but the real key to Olio is their business operations. The team at Olio is personable, helpful and extremely responsive. We were entirely re-planning a postponed 2020 wedding, and Sarah helped us put together the perfect list of vendors to bring our vision to life. We appreciated Olio's thoroughly modern approach: a hugely informative website; constantly updated socials; straightforward pricing; and digital booking process. Every detail at Olio has been thoroughly considered, and it was exactly what we hoped for.

Nicole S.

Married on 05/28/2022

Amazing Energy!

Walking by Olio on the street you would never know the magic that is inside. As you walk up the stairs, your eyes are treated to an incredible interior filled with dramatic walls, beautiful wood floors, and windows that let the light pour in. This was the first venue we saw and we loved it immediately. You get the opportunity to really customize the space to bring your dream day to life. The team at Olio is amazing and made me and my partner feel so relaxed and guided through the entire wedding planning process through our event. Our guests adored the space and could not believe the amazing energy that vibrates in these walls. I would move into the space if they would let me. Could not recommended enough!

Brittany B.

Married on 04/30/2022

everything you could ever want

I cannot say enough good things about Olio. The space, the staff, the vibe - everything was perfect. From the very first tour, Sarah welcomed us with open arms and for the two years leading up to our wedding, she was always available for questions. Our guests loved the gorgeous, unique space and there was more than enough room for 160 people. It was great that we were able to pick our own vendors to create the perfect vision and they had nothing but nice things to say about the venue. We are so thankful for all their hard work to make our day perfect.

Brenna N.

Married on 04/09/2022

Wonderful event space!

We had our wedding at Olio this past Saturday, April 9, 2022. The owners and staff are super helpful with answering any questions, flexible for site visits, and their preferred vendors are all amazing. The space is GORGEOUS and a blank slate to turn it into whatever kind of event you want it to be. Such a pleasant experience and I will be recommending to anyone looking for an event space in the future!

Lyuba K.

Married on 03/12/2022

Absolute perfection

We fell in love with the dramatic walls, wooden floors, and giant windows almost immediately. Olio is such a flexible, gorgeous, and frankly inspiring space that we were able to realize our entire vision and easily create different atmospheres as the night went on. We couldn't imagine getting married anywhere else, it was absolutely perfect.

Jacqui

Married on 12/18/2021

Incredible!

We loved the venue so much. It was extremely customizable and flexible. Sarah was extremely responsive and supportive through the whole experience. Lindsay was amazing the night of the event. Highly recommend this gorgeous space.

Jessie A.

Married on 12/10/2021

Above and Beyond

As what some would call a Corona Bride, having a wedding in 2020 has been a daunting and sometimes honestly depressing task. Until... We came across Olio and started working with Sarah. Sarah took away allllll of the stress and anxiety that my now Husband and I were feeling after canceling our initial wedding. She was patient, flexible, and all around supportive and helpful throughout the whole process. We ultimately planned and pulled off such an amazing wedding in just 6 weeks, in large part due to the help of Sarah and the flexibility that Olio offered. The space itself is stunning and really allows you to make any unique vision come true. I told Sarah I wanted lots of candles and romantic vibes, and she TRULY delivered, even beyond what I could have hoped for. The vendors she works with are also truly amazing and all around it was the best experience. I would highly recommend Olio to anybody & everybody!

Shayna D.

Married on 12/04/2021

The Perfect Venue

Olio saved our wedding day! After postponing due to COVID and our original venue halting events for an extended time, I am so happy we found Olio! It ended up being better than our first choice. We always dreamed of a unique wedding space and Olio was just that. We are thrilled with how our day turned out. Sarah and the Olio staff were nothing short of amazing. Even with a minor hiccup (unrelated to Olio), Sarah kept us calm, almost as if there wasn't a hiccup at all! I miss our wedding day and being at this gorgeous venue every day! It truly was the best!

Jenn R.

Married on 11/12/2021

Non-traditional dream come true!

Olio was the first and only wedding venue we toured after getting engaged in 2019. While we didn't know exactly what we wanted, we knew we were picturing something non-traditional that we could make our own and as soon as we saw Olio, we were sold. We booked our original date for April 2021 and made the decision to shift to the fall due to COVID rates. Sarah was super helpful in rescheduling our date to November 2021. As a venue owner, she's incredibly quick to respond to any and all questions and always has helpful vendor ideas. Everyone we hired at her recommendation was professional and easy to work with - including our afterparty at Granite Coast Brewing right down the block. We were married on a cold, rainy day (good luck for our marriage!) but inside Olio, it was warm and cozy. We brought in string lights, gold chiavari chairs, all white linens, bright florals, velvet lounge furniture and LOTS of candles. Our guests loved the beautiful, unique space with plenty of room to spread out for ceremony, cocktails, dinner and dancing - so important as we continue through the pandemic. At Olio, your dream wedding can become a reality!

Steph C.

Married on 10/23/2021

Olio wedding

We had our wedding at Olio this past weekend and it was so perfect! It is such a unique and beautiful space to work with. Sarah was great from the time we toured the venue in the fall until our wedding day in July especially keeping up with all of the changes with COVID. She is so responsive and answered every little specific question we had along the way. We are so glad we chose this venue!!!

Taylor D.

Married on 10/15/2021

Exactly As I Had Imagined!

I cannot say enough good things about Olio. From booking in the middle of a pandemic to them blowing away all my expectations. I would recommend this venue 100 times over. Don't let the downtown location fool you. The pictures are amazing and walking up that special staircase whisks you away to an entirely different world. I wish I could relive it over and over again.

Mike D.

Married on 10/09/2021

Stunning! Our dream venue!

Olio is absolutely stunning! They were the first and only wedding venue that we toured, and we couldn't be happier with our decision. When entering Olio, the first floor was unassuming, and we weren't sure if we were in the same space that we had seen in the photos. But wow, when you head over to the stairs! After walking up the grand stairs to the event space, we knew we found the venue for our dream wedding. We were looking for a modern, alternative space that we could hold the ceremony, cocktail hour and reception. Planning a wedding during the pandemic, we needed a venue that had plenty of space to spread out while also feeling intimate and personal. Olio was the perfect space. We both have a minimalistic design sense, so the exposed concrete walls, hardwood floors and impressive windows create such a beautiful space that we didn't need to go over the top with decorations. It was so cool to hear the history of the space; a detail our guests loved. Sarah was so positive and helpful through the whole process; answering any questions we had and checking in regularly.
Are you interested?
Send a message