Reviews
4.9 out of 5 rating
Quality of service

5 out of 5 rating

Average response time

4.9 out of 5 rating

Professionalism

5 out of 5 rating

Value

4.9 out of 5 rating

Flexibility

4.9 out of 5 rating
99%
Recommended by couples
15 User photos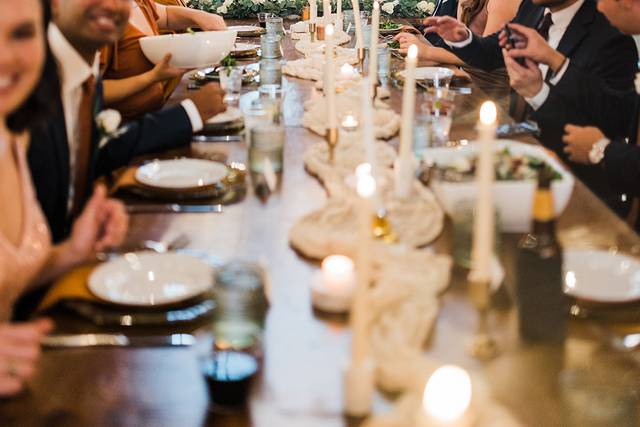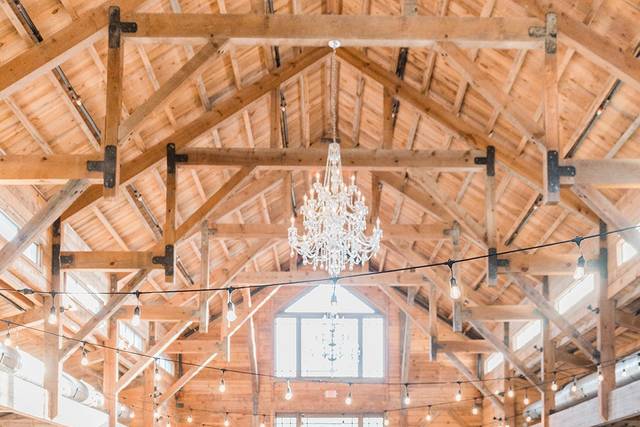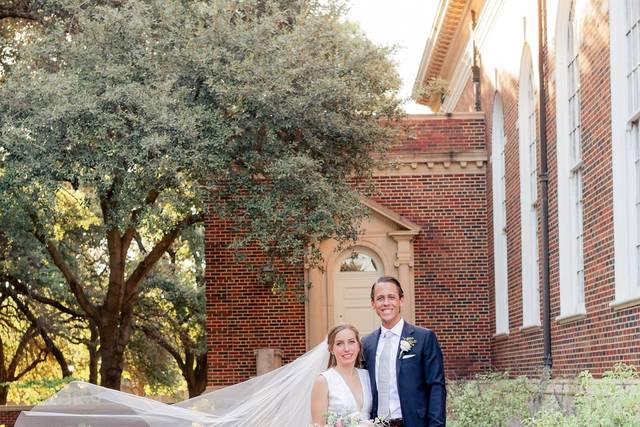 + 11

photos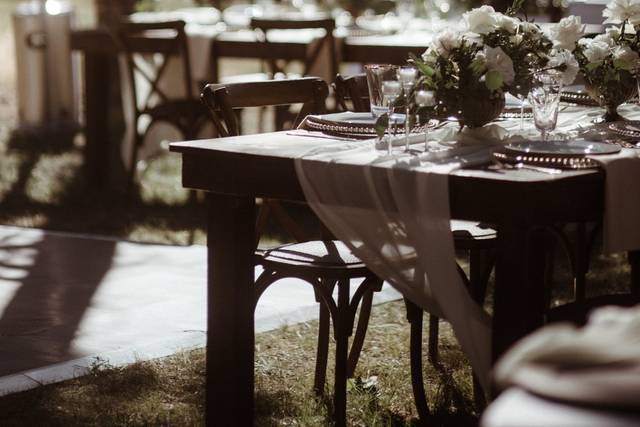 Nikki B.

Married on 07/01/2023

Hire Ashlee. You won't regret it!

Hiring Mrs Planner was without a doubt, the best decision I made when choosing vendors for my June 2023 wedding. She offered great recommendations for vendors, was always prompt with her responses, and helped guide me in decisions I wasn't 100% sure about. In addition, I can't emphasize enough how central she was to the wedding day itself turning out beautifully. It rained ALL DAY, which created all kinds of logistical challenges, but her expertise, professionalism, and good spirits really saved the day. Huge kudos to you Ashlee and thank you for all your help!

Juliana H.

Married on 05/06/2023

100% would recommend

Ashlee is everything you want in a companion for an extremely hectic day. The attention to detail, the bug spray, the help getting things into the cars, the wet paper towels for the extreme heat, the fans, helping bustle the dress, everything! She went above and beyond and helped everything go so smoothly. If something went wrong I didn't even notice because she was so attentive. She was so on top of everything and always with the best attitude and smile on her face. Don't think twice cause she is worth every cent!

Jessica K.

Married on 10/29/2022

Amazing, creative, communicative planner!

I am getting married at Spruce Mountain Ranch in Colorado and found Brie Oglesby through Instagram because she had recently done a photo shoot/vendor meet up at my venue. She immediately was the most communicative, flexible, fun, positive, and down to earth planner. We created a custom package and Brie has gone above and beyond to help us where needed. We have about 6 more months until our wedding and I am confident Brie will do the most amazing job as we get closer to the big day and of course on our actual wedding day. Thanks Brie!

Are you interested?

Send a message

Ashlynn H.

Married on 10/21/2022

Ashlee is the best!

Ashlee was excellent to work with while planning our wedding in Austin, TX. As residents of Denver, CO, we were lucky enough to spend time with Ashlee in both Austin and Denver. We interviewed a handful of planners and went with Ashlee because she gave off an excellent vibe in our initial call. It truly seemed like she wanted to get to know us and what we dreamed of to start off our marriage, not just planning our wedding day.

We went with a partial planning package with Ashlee. If we were to do this again, we either would have gone for the full planning or just the coordinator package. Nonetheless, Ashlee was a great resource for us throughout our engagement and we are so grateful for her help!

The day of our wedding went so smoothly. When my husband and I initially reflected on our day, there were only three things that "went wrong," none of which Ashlee had control of! After talking to family and our wedding party about our day, we realized that there actually were several things happened unexpectedly. However, we never knew about these because Ashlee handled them so effortlessly! She was an excellent barrier for us from the chaos and our wedding day simply would not have been the same without her.

If you are reading this because you are unsure whether you should hire a planner, please take this as a sign to hire the planner. It will save you so much time and so many headaches and is worth every penny. If you are reading this to decide whether to hire Ashlee/Mrs. Planner, hire them! We had the best time getting to know Ashlee and were so comfortable with her by our wedding day. The last month of planning was hands down the most stressful, and Ashlee was there for us the entire time, giving great advice and problem-solving when our brains were completely fried.

I highly recommend Mrs. Planners. We loved working with Ashlee and are grateful to have found her!

Kevin S.

Married on 07/12/2022

My sounding board till the end!

I am so so THRILLED that I got to work with Brie Oglesby for my wedding planning. Not only was she super friendly, but she listened to all of my thoughts/ideas and gave me her honest feedback. She was there for me throughout the whole process. It made everything a lot less stressful and it was nice to have someone who felt like a close friend to help me with all the decision making and keep me on track with deadlines. She was my sounding board till the end and helped me through all of my moments on my big day--even the stressful ones. She knows what she is doing and is amazing at planning. I will truly miss working with her.

Mrs. Planner's reply:

I'm so glad our paths crossed! I loved working with you on your beautiful wedding :) Congratulations to the new Mr and Mrs!

Lauren M.

Married on 05/10/2022

Truly the best wedding planner!

We cannot recommend Ashlee from Mrs. Planner enough! From the first moment we had an intro call with Ashlee, we knew she was going to be a great fit. She greatly exceeded our expectations and went above and beyond. Ashlee made sure our visions came to life in the exact way we hoped and truly listened to our wants and needs.

We would not have been able to pull off our special day without Ashlee and her team. Ashlee is extremely talented, organized, and patient. She never let the stress get to her (from what we could tell) and honestly was such a joy to work with. I even walked into a pile of fire ants leaving our wedding ceremony and Ashlee and her team individually hand-picked them out of my lace dress without anyone knowing (if that doesn't say dedication I don't know what does)!

Besides being such a joy to work with leading up to the wedding, she took all the stress away and made us feel so calm the day of. She took over all communication with our vendors and organized everything so seamlessly. On your special day, you don't want to have to think about how things are getting done, you just want them done — and want them done the way you spent months (or years) planning. Leading up to the day, we had all the faith in Ashlee and her team to execute to perfection, and they delivered! They also went above and beyond and did it with a smile!

We cannot wait to use her for another event, she is the best in the business!

Mary D.

Married on 01/01/2022

Amazing experience

Brie is a lifesaver!! I had zero stress the day of my wedding and that is all thanks to Brie. Even my bridesmaids were gushing about how well she handled everything. Not only did the day go off without a hitch, Brie brought so many new ideas to the table. She recommended a snow machine send off, custom whataburger bags and taking a pic in the exact same pose as my mom on her wedding day to name a few. Brie is a truly gifted wedding planner and you can't go wrong booking her for your big day!

Mrs. Planner's reply:

Thank you so much, Mary! I think about our time planning together often! You made a stunning bride and your wedding day was so fun! xo

Sam H.

Married on 10/02/2021

Ashlee was great

We loved having Ashlee help us during this crazy time of planning.

Rachel S.

Married on 09/25/2021

Ashlee made our big day a dream come true

We interviewed 3 wedding planners and ended up picking Ashlee and I'm so glad we did! Ashlee was very helpful helping us plan our big day. She helped communicate with vendors and kept us organized with checklists.

Vanessa J.

Married on 09/25/2021

Loved working with Brie!

Working with Brie made wedding planning easy. I had a small intimate event where I was planning and doing many things on my own and she jumped in and helped me on my day bring my vision to life. Don't hesitate to use Brie as your planner, she was professional, kind, and a joy to work with.

Erika G.

Married on 08/28/2021

Amazing day of planner

Ashlee was awesome to work with. Initially, I felt like I didn't need a day of planner, but I'm so happy we decided to work with Ashlee. We got to truly enjoy our day since Ashlee took take of all the vendors and flow of events. She was super responsive and went above and beyond, like by offering to pick up our linens and meeting us in person before our big day.

Darren W.

Married on 07/06/2021

Amy at Mrs. Planners

Amy was absolutely incredible. Her vision, organization, communication, and execution were perfect. Amy helped me with my recent engagement proposal and truly made it a day I'll never forget. From the initial planning all the way until the end of the engagement party, she was instrumental in putting together what I will look back on as one of the best days of my life (and we haven't even started talking about the wedding yet!). She is a true professional and is very passionate about making your special occasion everything you dream it would be. Amy was the reason I was able to exceed all of my fiancé's expectations. Thank you so much. Amy is the best!

Kara S.

Married on 06/19/2021

Brie is a wedding planner extraordinaire!

Brie was INCREDIBLE! Honestly I cannot imagine going through the process without her. She made planning so smooth, and gave us creative ideas to make our wedding unique to us as a couple. Over the wedding weekend itself she was ON IT! Several family members and wedding party members commented on her awesomeness. She is kind, professional, organized down the last detail, and has a cheery bright demeanor that makes her fun to work with. Couldn't recommend her more!

Mrs. Planner's reply:

AW KARA! Thank you for trusting the process! I can't wait to see what the future holds for the newlyweds! xo Brie

Melissa N.

Married on 05/29/2021

Brie - Review

Brie was the real MVP of our wedding day. Throughout the process she kept us on track while still being patient with us as we considered our vendors. She had a wealth of knowledge which was super helpful when we were between two vendors who both seemed amazing. Our wedding was supposed to be outside but unfortunately it rained. Although I was super stressed with making the call to move inside I never had any doubt that it would look amazing. I still can't stop looking at our pictures and remembering how beautifully everything came together. We cannot thank Brie enough for all of the time and effort she put into making our day perfect!!

Lauren D.

Married on 01/06/2021

Amazing!!!

We worked with Amy, and had a great experience!! She was always SUPER responsive, and supportive. We are so glad we hired her, and would highly recommend. She helped bring our vision to life, and our day was even better than we could have imagined. We are very thankful for all of her hard work!

Featured

Maleeha A.

Married on 11/15/2020

Brie Oglesby will make all your wedding dreams come true

We were lucky enough to work with Brie Oglesby to plan our wedding in Texas! From the moment we started planning our wedding with Brie, we knew we were in good hands. She is organized, attentive to her clients and their needs, resourceful, and had incredible suggestions to make our wedding day even more memorable, and also recommended some amazing vendors to us that we would not have thought to book on our own. Not only is Brie an incredible wedding planner, but she is also caring and compassionate towards her clients. When it became more and more real that COVID was going to affect our wedding plans in some aspects, Brie was very reassuring to us and made sure we did not worry about a thing, and she went above and beyond to make sure that we did not feel stressed out when planning our wedding during the pandemic. Brie took care of everything for us from pre-planning to the day-of coordination, making sure every little detail was taken care of. And we had the most incredible and unforgettable wedding weekend. Our guests could not stop complimenting everything. Our wedding day went flawlessly and without a hitch thanks to Brie and her hard work. We are so lucky to have worked with Brie for our wedding, and are even luckier to now call her a friend. You will not be disappointed when working with Brie for your wedding planning journey!

Mrs. Planner's reply:

Thank you so much, Maleeha! Working with you was a DREAM. I'm so glad your guests had a memorable experience. Congratulations on newlywed life!

Amanda R.

Married on 09/06/2020

AMAZING! We could not have done this without Mrs. Planner!

We had the absolute pleasure of working with Ashlee for our wedding. I cannot rave enough about her. She is an absolute gem! She is incredibly knowledgeable, punctual, and responsive. She answered all of our questions, is very supportive, and made our planning process seamless... effortless. She helped us to plan our wedding and supported us through the pandemic. We can't imagine going through this process without her! Be sure to book her for your event!

Karen A.

Married on 01/04/2020

Amy was incredible!

Wow, where do I begin?! I bought the full-service package and it was worth every penny. Amy was absolutely fabulous. I was dealing with the recent loss of my mom, my second year of law school, and planning a wedding in six months and she made the entire process seamless and as stress-free as possible. From our first phone call to our send-off I always felt like I was her number one priority even though I know she was so busy! I have no clue how I would have navigated the wedding planning process without her. She thought of so many things that never crossed my mind and I did not have deal with any of the logistics because she handled all of it. Additionally, she did an incredible job handling the design of our wedding. I am not creative at all and our reception was STUNNING because of her. She is extremely organized and just an all-around great person to work with. She was my advocate with vendors and handled so many situations that I did not even know about. I cannot recommend her enough!

Lauri

Married on 01/04/2020

Ashlee and Amy were wonderful to work with as our "month of" planners for our daughter's wedding. Besides coordinating vendors and the wedding day schedule, they were completely available for guidance in the weeks leading up to the wedding, including helping with last minute rain plans. Their professionalism and attention to detail helped to create a memorable celebration. As it turns out we have another daughter getting married, and we plan to hire them again.

Karleigh

Married on 10/19/2019

The Mrs Planner team goes above and beyond

Ashlee and her team were truly amazing. We got the "day of" package, so I organized the vendors, but Ashlee was there to help every step of the way. Whether it was me having a panicky moment or her organizing an unusual vendor request (like getting two steps to walk up onto the stage with), she was amazingly helpful and very responsive. The day of the wedding I didn't have to do a single thing besides get ready and everything was so perfect. We had a rather unconventional wedding and I was worried about the logistics of certain things, but Ashlee figured everything out and it was absolutely perfect. Could not recommend enough. The Mrs Planner team is amazing!

+ 2

photos

Chloe

Married on 08/03/2019

Highly Recommended Wedding Planner!

Sarah from Mrs. Planner was excellent! Coming from a couple who had no idea what they were doing, she was able to help us create a vision and bring that to life all while staying in our budget. She was quick to respond at all hours, gave great referrals for vendors and she created a beautiful wedding for us. Without her we would still be running around in circles. Thanks Sarah!

Lesa W.

Married on 06/29/2019

Planning and Execution Excellence

When we started planning our daughter's wedding, we were very particular about choosing an event coordinator and even questioned if we needed one. We found early in the planning stages that we definitely needed someone to execute the plan so we could enjoy our daughter's wedding day. We received recommendations for Sarah Avigne with Mrs. Planner and it was the best piece of advice we received. Sarah's communication, planning and execution excellence is unparalleled. From coordinating with the church, the reception venue, the vendors, and down to the smallest details Sarah executed with perfection. We can truly say that she helped make our daughter's wedding day perfect. We highly recommend Sarah Avigne with Mrs. Planner for wedding and event coordinating.

Gary W.

Married on 06/29/2019

Sarah Avigne - Flawless Event Execution

Sarah did a great job Coordinating my daughter's Wedding and I highly recommend her if you are interested in a Wedding Planner and/or Event Coordinator. The following are just a few of the reasons why:

Sarah is a great listener – key to understanding what we wanted. In our case we needed an Event Coordinator. We had already planned the Wedding – having booked the venues, hired the vendors, designed the reception, and established the event timeline. I spoke with over 20 Wedding Planners before I talked to Sarah. They all wanted to tell me what they were going to do, how they were going to do it, and what I needed to do. Sarah was the only one who listened first, asked questions, and then discussed how she felt she could fit into our plan.

Sarah was very quick to grasp our plan and vision for the reception. She was a good sounding-board and great collaborator - offered insight and perspective on items, when solicited. Her experience, knowledge of wedding planning, and personality made it very easy and pleasant to work with her.

She approached the role professionally and is clearly capable of executing the Wedding Planner responsibilities. She can capture concepts and work with details – both vital in ensuring expectations are met.

Handing off the day-of coordination effort was easy, realizing it was in capable hands. The transition of responsibility went well. Sarah took the lead and I supported her on the very few occasions where she requested my input or to confirm a minor adjustment/alternations.

Sarah did a fantastic job coordinating the vendor setting-up for the reception in the Bullock Texas State History Museum. It was a large event and we had a relatively short time duration to prepare the Rotunda and Main Hall.

She has a great rapport with the vendors. She can and does not mind making decisions. She solicits input, when necessary, prior to giving direction.



Sarah executed the event flawlessly. She was on top of action and implemented a contingency plan when it began to rain just prior to the couple's departure

She completely relieved us of any responsibility the day of the event, allowing us to totally immerse ourselves in the celebration and the moments, as they occurred.


Deborah G.

Married on 06/29/2019

Dedicated and Experienced Wedding Planning

We planned our daughter's Austin wedding from Dallas and Ashlee Voda was our wonderful planner. We feel the value of Ashlee's time and attention we received was definitely beyond the price we paid. Ashlee answered our emails right away, and her experience and expertise showed in the on-the-spot answers and solutions she gave us at every turn in our planning process. Ashlee also made herself available for every vendor meeting we set up, and said "yes" to every request I had, including obtaining neck coolers for our groomsmen on a 96-degree wedding day. Ashlee and her assistant worked tirelessly, and around-the-clock, at our rehearsal, rehearsal dinner, and wedding day. We truly felt her life revolved around our wedding those days, and her presence was so reassuring. She was very focused on every detail, which made us all, bride and groom included, so relaxed. Do not hesitate to give yourself the gift of this amazing team of wedding planners! -The Plifka Family.

Abigail P.

Married on 05/26/2019

Incredible!

Amy with Mrs. Planners made the wedding planning and wedding day an absolute dream! I met her at the Dallas Bridal Expo and instantly clicked. I chose the "month of" planning package, but she was always very helpful if I asked for vendor recommendations or advice leading up to the big day. During the month of the wedding, she took over communication with all of my vendors, came to meetings, and hopped on conference calls with me to make sure everyone was aligned- and I could not be more thankful for that! She handled everything with such kindness and professionalism and made my wedding day run so smoothly. Couldn't recommend her or the Mrs. Planner team more!
Are you interested?
Send a message