89 Reviews
Recommended by 97% of couples
Quality of service

4.9 out of 5 rating

Average response time

4.8 out of 5 rating

Professionalism

4.8 out of 5 rating

Value

4.9 out of 5 rating

Flexibility

4.9 out of 5 rating
4 User photos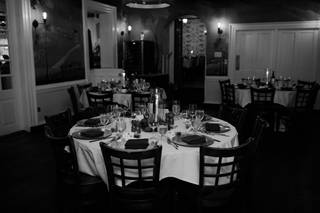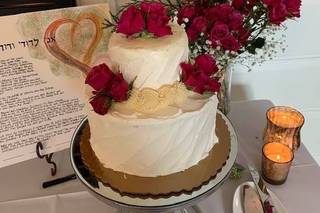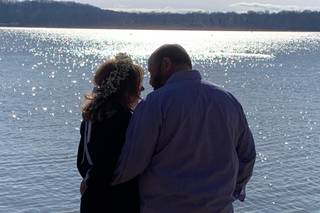 Swiz M.

Married on 03/27/2023

WhatsApp +4915217110577/ counterfeit money for sale uk

Buy counterfeit cash for sale online , We are producers of high quality Undetectable counterfeit Bank-notes. With over a billion of our products circulating around the world. We offer only original high-quality counterfeit currency bank notes. We ship discreetly worldwide and we also offer free sample trial packages to all our clients to test and confirm our product quality and legitimacy before placing their orders

Kelly M.

Married on 10/16/2021

Wonderful, Memorable Venue

We loved having our wedding at Mount Vernon. The site itself is beautiful and unique. They put a lot of effort to make the ceremony space, the sunken garden, look romantic. Their catering was excellent as well and they were very generous during our tasting. They had excellent service, the food was served hot and in a timely manner. Their bartenders were able to handle crowd. We really valued the event planner, Ashley Childs. She went above and beyond to make our day wonderful. She was great with communication and so organized that she almost doubled as a wedding planner for us. The staff even covered us with umbrellas when we were surprised by rain on our day of. We'd recommend Mount Vernon to anyone looking to get married in the D.C. area.

Kimberly E.

Married on 01/19/2020

Mount Vernon Inn

I could not have asked for, or received, better support as I planned for my big day. The execution was flawless as the staff responded rapidly to those unexpected real life events that pop up.

Are you interested?

Send a message

Dave

Married on 09/15/2018

I can't say enough great things about Jessy Hewlett and her amazing team! Jessy is a wizard at what she does, and from the first planning meeting, it was much more like dealing with close friends and family than with a vendor. They have nearly all-inclusive options, and unlike the majority of weddings your guests will remember what they ate - the food is that good! The venue is historic and beautiful, and the property offers a lot of great photo opportunities. But you don't have to take my word for it; if you're considering Mount Vernon Inn, just call Jessy. She'll win you over.

Mount Vernon Inn's reply:

Dave & Amanda,

Thank you for this glowing review! You both were a joy to work with and I'm happy to add you both to my family. I loved the history lesson of the pineapple and that you wore one as your boutonniere so unique and creative. We are so glad you both and your guests had a good time. Thank you again for this review.

Best,

Jessy

Rachel

Married on 11/04/2017

Absolutely loved working with the staff and our coordinator Jessica! They are all amazing and made our day completely stress free and perfect!! All of our guests were pleased and said it was the most beautiful and the best wedding that they had been to!

Mount Vernon Inn's reply:

Rachel & Josh,

Thank you for such a fabulous review! Your wedding was so much fun and you two were amazing to work with making my job easy. Your dad is a hoot and has taken a spot in my heart as have you both. Thank you again for holding your wedding with us, it was a beautiful occasion!

All the best,

Jessica H.

Kathy

Married on 10/28/2017

I received compliments from many of my guests about my daughter's wedding at the Mount Vernon Inn. The food was delicious and the service was excellent. The outdoor garden was a beautiful spot to hold the ceremony. Jessica Hewlitt, the events coordinator, was amazing. Not a thing was left to chance. She helped us with the planning and menu, alleviated any anxiety we may have had, and was there all evening to take care of the few little problems that arose. Coordination with outside vendors was made easy. it was a pleasure to attend my daughter's wedding and just enjoy the evening, knowing that everything was being taken care of. I would recommend the Mount Vernon for anyone planning a wedding in the Alexandria area.

Mount Vernon Inn's reply:

Kathy,

It was my pleasure making your daughters dream wedding a day to remember. Remy and John hold a special place in my heart as do you. It was and absolute blast seeing Remy and John having so much fun on the dance floor, not to mention the dance moves you got to show off. I loved the Polka everyone joined in on, such a fun day.

All the best,

Jessica

Anastasia

Married on 11/12/2016

My husband and I had an exceptional experience with our wedding at the Mount Vernon Inn. We had eaten at the Inn several times before and were impressed with both the food and the service we received. Both Tina and Mariita were responsive and incredibly helpful. I was a laidback bride, and when I asked for their advice on details on which I did not hae an opinion, it was spot-on. Throughout the process I had complete confidence in both Tina and Mariita, which allowed me to sit back and enjoy. The food was phenomenal, and many of our guests told us it was the best food they had ever had at a wedding. The service was also friendly and attentive both at our tasting and the wedding itself. When you go someplace where all the staff are enthusiastic about what they do, it makes the experience even more enjoyable. The setting was beautiful and cozy and perfect for history lovers like us. I cannot recommend highly enough.

Alex

Married on 10/08/2016

Mount Vernon Inn was, quite simply, a beautiful choice for our wedding venue. We rented out the entire inn for the evening and had the whole place to ourselves. It's a very warm, intimate building with separate dining rooms that have good flow between them, a bright veranda, and a lovely garden where our ceremony took place. The food is absolutely phenomenal (hint: do yourself a favor and try the chicken francaise, it's outstanding) and our guests were raving. The waitstaff were fast and professional and event coordinator Mariita Campos kept our wedding running smoothly and made sure that any minor issue was quickly addressed. She communicated with us throughout the planning process and made sure we were happy at every step. We looked at several venues during our search and frankly couldn't imagine having had our wedding at any other place.

Matt

Married on 09/03/2016

We really loved having our wedding at the Mount Vernon Inn. For couples looking to host both the ceremony and reception in the same location this is a great choice. Both Tina and Mariita assisted us with all the planning and we couldn't have been happier after it was all said and done. They were very responsive to all requests, some of which came during the week leading up to our wedding. Mount Vernon will always hold a special place in our hearts as a result.

Matt and Mila

Mount Vernon Inn is a terrific location for a wedding. We had a small wedding on a relatively short notice, with lots of moving parts due to busy travel schedules of many guests, but Mariita and Tina handled everything with the utmost professionalism and an exceptionally friendly attitude. We had to change the guest count three times in one week immediately before the wedding, and Mount Vernon delivered as if this has been planned a year in advance. Mariita was both invisible and ever-present during the wedding - taking care of things and helping with the event flow. Neither of us is getting married again, but we look forward to having our anniversary or other big events at the same location. Great choices of excellent food for an event with a small guest count? Check! On-the-spot food order from a large menu for all guests, without having to pre-order your food a month in advance? Check! Virginia specialty menu items and international favorites? Check! No penny-pinching and fine-print catches? Check! A place full of an historical character and a unique charm? Check! The list goes on and on. Highly recommend you select this venue for your celebration.

Kristin

Married on 05/14/2016

Mount Vernon Inn was the absolute perfect place for our wedding. We highly recommend it to anyone in the DC area who wants a beautiful, historically-inspired, conveniently located wedding that won't break the bank! The setting is absolutely gorgeous, and because the Inn itself is so well attired and elegantly decorated you won't need to purchase many (if any) extra decorations for your wedding. We rented out the George Washington and Veranda rooms (seating for our 120 guests) and the tented sunken garden (for dancing, speeches, etc). Each location was beautiful and fit our numbers well. We didn't like the idea of renting out the entire restaurant and having our guests separated in many different rooms, and found that this arrangement worked well for our budget and our guests.

Food: The food at MVI was outstanding. Hubby and I both had the salmon and loved it. Our guests also raved about the appetizers during the cocktail hour, and judging from our bar tab they also loved the drinks that MVI crafted! One thing to note: make sure to clarify with MVI what they will do for your cake cutting. We heard a few complaints that the waiters didn't serve guests cake unless they were seated at their tables, and by the time the cake was cut many of our friends were out on the dance floor.

Communication: Mariita and Tina were excellent communicators who would respond to our inquiries within a day. They were always easy to reach.

Overall this was far and away the best choice for us and our wedding, and it probably is for yours too. For what they offer the price was easily the best we found in just about the entire DC area, the food was amazing, the atmosphere is so special and charming especially for out of town guests, and the staff work hard to make your event perfect. We loved MVI and can't wait to go back there for a dinner date every anniversary!

My husband and I got married and had our reception here. Beautiful venue and exceptional food! Tina and the staff were so accommodating and welcoming. We enjoyed everything about the venue and our guests loved the food!!

Mount Vernon was the perfect location for our wedding. We didn't even look at any other venues because we knew it was where we wanted to get married. The food was amazing, the help was great and the place is stunning. Many friends and family commented on how great the whole place was and people even asked how we found it. Mariita was a huge help for the entire wedding planning process and extremely helpful the day of the wedding. It is a perfect place to have a large wedding guest list feel intimate. I can't recommend this place more.

Nicole

Married on 10/17/2015

My husband and I chose Mount Vernon based on the price, responsiveness of staff (Mariita is amazing) and the overall "feel" we got from the venue. We really liked that Mount Vernon took care of everything. All we had to do was pick out the food, essentially! We rented out the veranda and the back room for about 45 individuals. Everything went smoothly. The wedding, from the setting, to the food, to the coordination and planning from the staff was absolutely excellent. We could not have chosen a better venue.

Overall our experience was wonderful! We rented the entire restaurant for a wedding of ~130 guests. Ms. Cordova and Ms. Campos were attentive to our needs throughout the planning process and were very easy to contact to answer questions. They were exceptionally polite and professional and genuine and thought of even the smallest details, like welcoming the bridal party to our own private room and serving champagne and snacks. Our food tasting was well-run and included sampling of many beverage alternatives that aided in decision-making. The food was excellent (portion size, quality, temperature) was better than at more expensive venues. We got married in a church in Old Town and had buses shuttle our guests to Mount Vernon on a drive with the pretty scenery all along the George Washington Parkway overlooking the Potomac. The venue was perfectly idyllic; very unique and an alternative to a large ballroom. The many small rooms with different decor made the evening feel cozy and intimate...almost like a wedding at home...only very elegant with beautiful antiques and paintings and candlelight. Our wedding was in October and we were fortunate to have a sunny day, but because of the sunset and temperature drop and sunset, we were not able to use the sunken garden...but we arrived in time to take pictures with the Inn in the background with its charming colonial architecture. My husband and I recommend it! Thank you again Mariita and Tina!

Sarah

Married on 09/12/2015

We chose the Mount Vernon Inn for our wedding reception venue, and it was by far the smartest choice we made during our wedding planning process. Mariita and Tina were absolutely fantastic! Both went the extra mile to make the planning and the reception run smoothly. Our reception was beautiful and stress-free, all thanks to Mariita and the fantastic staff on hand during the event. If you're thinking about booking the Mount Vernon Inn for your big day, do it!

Elise

Married on 09/05/2015

Our wedding was on August 29th, 2015 and we are so happy we chose Mount Vernon Inn Restaurant! One of the reasons we chose Mount Vernon was because the reviews on here were so positive, but they even exceeded expectations. They have a great system down for weddings are really know what they are doing.

Tina and Mariita are a joy to work with--they are very kind, communicative, professional, flexible, and organized. I didn't need a wedding planner or day-of coordinator because they took care of everything. They even decorate which I found extremely helpful in taking some of the last minute stress off my back. I just dropped my decorations off a couple weeks before and they set everything up flawlessly!

The venue is also just beautiful and I definitely prefer it to the standard ballroom setting or a winery reception. Mount Vernon Inn Restaurant seems so much more authentic and the different rooms and bar give it more of a house party type of vibe with a traditional/rustic Virginia flare.

The sunken garden is also beautiful and perfect for taking pictures. We set up a cigar bar during our reception here which was a hit with our guests. We also had a live band, the Bellevue Rhythmaires (they were great!), set up in the Verdandah room which was a perfect space for dancing.

The service was outstanding! The waiters didn't miss a beat refilling glasses. GREAT FOOD. Amazing appetizers - the mini grilled cheese and tomato soup was my favorite! I also love their peanut and chestnut soup for dinner. We had an old fashioned for our cocktail drink and our guests are still talking about how it was the best old fashioned they have ever had. The ice cream bar was also a hit!

Really cannot say enough about how amazing Mount Vernon Inn Restaurant is. It's a great value for the money and the perfect wedding venue!

Our August wedding was a small and intimate affair of approximately 40 guests. We reserved the Verandah Room for the reception and the Sunken Garden for the ceremony at the Mount Vernon Inn Restaurant. We loved this venue for so many reasons. First of all, the Inn is surrounded by such a picturesque landscape full of trees, flowers and greenery. Second, it has historical charm. A simple, yet elegant colonial decor is kept throughout the Inn. Third, food was not only absolutely delicious, but also very reasonably priced for the DMV area. Fourth, this venue is perfect for busy couples who are savvy with money and have limited time to plan their wedding. If this description fits your profile, then this place takes a wedding planning nightmare and makes it to your sweetest dream. Lastly, most importantly, what really makes this place so special is the excellent service.

Mariita was an absolute pleasure to work with. Throughout the entire wedding planning process she showed an exceptional professionalism, responsiveness and willingness to make our wedding the most special day. She had outstanding suggestions when it came to menu choices, the Verandah Room floor plan, decorations and timing of our event. She also was very flexible to so many of our wedding details, decisions and last minutes changes, which made the entire process a very smooth sailing. For example, we had until the afternoon of the day of our wedding to move our ceremony inside in case of the bad weather. Luckily, the weather turned out to be beautiful.

We decided not to hire a wedding coordinator, but we felt that thanks to Mariita our event was very well coordinated. She guided us through every step of our special night. We highly recommend this venue to newly engaged couples.

Sara

Married on 07/18/2015

Mount Vernon was the perfect location for our approx. 100 guest wedding. We had both our ceremony and reception there. It is such a beautiful space that needed minimal decorations. Tina and Mariita were great to work with and the whole staff was wonderful and professional, especially Ellie who helped us with our tasting. We loved her so much we asked that she work our wedding! Mount Vernon really took care of us - even bringing the us and the bridal party cocktail hour food after the ceremony while my dress was bustled. Plus it was a really hot day and they always made sure we had water. Everyone RAVED about the food. Their crab cakes were some of the best we've ever had. We loved the intimate setting and it had plenty of room on the dance floor (and we had a band and a DJ). Mount Vernon is a beautiful setting and we highly recommend it, especially because they take care of many things in house.

Amy

Married on 07/03/2015

I can't even begin to explain how much my husband and I loved having our wedding reception at the Mount Vernon Inn!! Mariita and Tina were AMAZING to work with -- from the very beginning all the way until after the reception...even weeks after our wedding they were following up to make sure all was great! This venue offered a unique, cozy, rustic, and Virginia feel - so romantic and intimate. We got so many compliments on the setting and how "Virginia" it felt - we had our wedding on the 4th of July weekend so where else better than George Washington's estate? :)

In addition to Mariita and Tina's professionalism, kindness, quick responses both email and phone, the staff at the restaurant were phenomenal. They made our guests feel right at home. Don't even get me started about the quality of the food! Delicious food - we got so many compliments! Especially helpful since we didn't have to go through an outside caterer.

Mariita and Tina worked with our outside vendors and made everything seamless - from our florist to our DJ, they made sure the whole vision came together. They let me stop by anytime to talk walks through the restaurant as I planned with other vendors. I can't tell you how customer-service oriented the Mount Vernon Inn is. My hey and and I (and my parents) were so impressed.

This venue offers such a unique place to have a wedding reception. You have different dining rooms and then a big room for dancing, cake cutting, etc. The aromas of the place were so nice and we continue to receive compliments almost a year later about how memorable our reception was. We also got the sparklers exit like I had dreamed about!

We wouldn't have changed a thing about our wedding reception at the Mount Vernon Inn. Would do it all over again with their whole team - we will always have such wonderful memories and will continue to return for anniversary dinners :)

Rachel

Married on 06/06/2015

Mount Vernon Inn was such an incredible venue for our wedding. It is so beautiful and historic, and a great venue that truly takes care of everything. We loved working with Mariita and Tina, who were both incredibly responsive and helped make the night go off without a hitch! They were extremely helpful in assisting us with menu choices and cocktail hour appetizers, and our guests all said the food was incredible. I also really loved the intimacy of the separate rooms for dining. It's not a traditional "wedding" set up, but it was very cozy and personal, and our guests really liked it as well! Plus, there was PLENTY of room on the dance floor in the Washington Room, and our guests danced the night away. The staff at Mount Vernon really go above and beyond the call of duty, and made it so we didn't even need to hire a coordinator. It was a wonderful gorgeous setting for our wedding, and I highly recommend them!

Garrett A.

Married on 05/23/2015

We were married at Mount Vernon Inn last month and couldn't be happier with our experience. The inn is beautiful, and creates a very unique and special "DC/ Virginia" feel--especially for guests who might be coming from out of town. Mariita was our coordinator and she and the rest of the staff were extremely helpful and friendly throughout the whole process, from our initial meeting, to helping us settle on our menu and bar options, all the way through helping to coordinate and manage timing and logistics on the big day. We had about 180 guests, and the layout of the inn provided more than enough room for everyone to be comfortable and have a great time fun. Throughout the night and after it was over, our guests raved about the quality of the food and how much they enjoyed the wedding...we highly recommend Mount Vernon Inn to anyone looking for a wedding venue!

Natalie

Married on 04/25/2015

We had around 75 guests for our wedding and we were concerned about keeping costs under control and delicious food. We couldn't have been happier with Mount Vernon. As a bride I wasn't super concerned with details and wanted to keep everything simple and focus on having a comfortable place for guests. We had our ceremony outside under the tent, cocktail hour on the veranda, and the dinner in the dinning room. Everyone commented on how great the food was and I completely agree. The location was convenient without being in the middle of the city, which isn't what we wanted. On the day of the wedding the staff were great to work with and everyone was very accommodating and nice. They really made the whole experience better and the price was quite reasonable when we compared it with other locations. I'd highly recommend Mount Vernon.

Rebecca

Married on 01/03/2015

Mount Vernon is a very special place for me and my husband, we have made many visits and enjoyed the spring wine tasting there for years. In January 2014 after a lovely dinner at the Inn he proposed in the parlor room! So of course we wanted to have our reception there. I was so pleasantly surprised at the value provided by Mt Vernon compared to other venues. We were married January 3, 2015 at St. Mary's in Old Town Alexandria, then we had an absolutely beautiful and elegant afternoon reception at the Mt Vernon Inn (we rented the entire Inn for 154 guests and we still had plenty of room for a small band and dance floor). The Christmas decorations were still up and the Inn was spectacular, warm and inviting. Our guests raved about the venue and the food, everyone loved it. I can't say enough about Mariita Campos, she was so professional, calming and pleasant to deal with. She never pressured us, and was always attentive and responsive to all of our questions, and helped us plan a delicious menu that fit our budget. Her long experience helping many brides was clearly evident.. I can't recommend Mt Vernon and Mariita Campos enough. We have such wonderful memories of our wedding reception because of her and all the wonderful staff at the Inn, the chef and cooks for the wonderful food and the wait staff who were so kind and pleasant to all of our guests. Thank you!

User2064902

Event on: 11/15/2014

We love the Mount Vernon Inn and Restaurant!! It made the perfect setting for my birthday celebration with my family. I chose the venue myself because the Mount Vernon Estate is one of my favorite places to visit. We are seasonal pass holders and enjoy attending multiple times throughout the year. We never get sick of visiting Mount Vernon and walking the grounds. We shared an especially nice meal together that even my picky teenage children couldn't get enough of the delicious food we were served. The service and atmosphere were fantastic as well. We will definitely find any excuse to enjoy this venue again and again!!
Are you interested?
Send a message