95 Reviews
Recommended by 99% of couples
Quality of service

5 out of 5 rating

Average response time

4.8 out of 5 rating

Professionalism

5 out of 5 rating

Value

5 out of 5 rating

Flexibility

5 out of 5 rating
53 User photos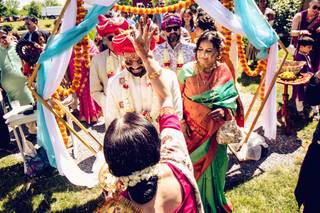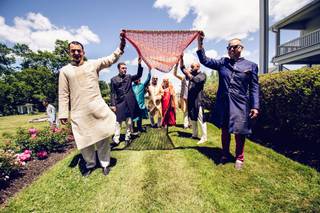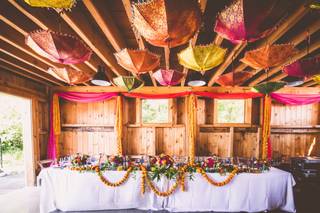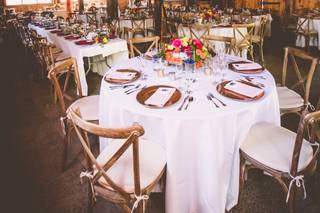 + 49

photos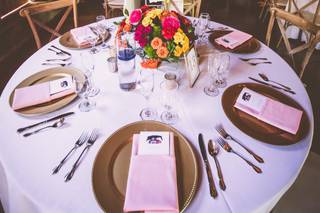 Erin B.

Married on 10/01/2022

Megan is amazing!!

Megan was incredible to work with!!! I don't know what we would have done without her knowledge, expertise, and connections to vendors! She made sure we had every detail covered and made planning my wedding SO MUCH easier. On the day of the wedding, she handled EVERYTHING so that my husband and I were left stress free and able to enjoy the day!!

Olivia P.

Married on 09/03/2022

Wedding of our dreams!

Megan was absolutely incredible to work with. She made this entire process so smooth and seamless, taking all of the stress away. My husband and I couldn't be happier with how our wedding day turned out. Megan and her team were so professional and just unbelievably accommodating to work with.

Darlene A.

Married on 08/06/2022

Megan is awesome!!!!

Megan is absolutely the BEST!!!! Our daughter's wedding was an out-of-town event for all of us and we could not have done it without Megan, her expertise and her contacts!!!! She helped us build a fantastic team. Our planning zoom meetings were productive and fun. On the day of the wedding, our daughter was so relaxed and beaming because she knew Megan and her team had all the bases covered. We highly recommend Megan.

Are you interested?

Send a message

Sara S.

Married on 07/17/2022

Highly Recommend MLH Events

My now husband and I were so impressed with Megan's expertise throughout the wedding planning process. She had great recommendations for vendors, an eye for decorating and was not afraid to take charge during the rehearsal and the day of. We couldn't be happier with Megan and her team and would highly recommend them for planning your event!

Preeti W.

Married on 07/03/2022

Set Your Mind at Rest with MLH

When my husband and I were starting to plan our 3-day Indian wedding we were really focused on making sure that our family and friends enjoyed the event and that we could too. Enter Megan and MLH Events who put all our worries to rest. Megan helped us with every single detail and the experience was flawless. She anticipated our needs and brought the event to life in way that was even more beautiful than what we pictured to begin with. None of it would have been possible without Megan's hard work, determination, fun-loving attitude, and nerves of steel. MLH is not only fantastic, they're fun to work with. Megan is now part of our forever family and we would recommend her to anyone, any day, anywhere.

+ 2

photos

Samantha L.

Married on 06/24/2022

Best decision ever

Megan and her team at MLH Events are simply the best! We used her 'wedding weekend warrior' package and let me tell you… they lived up to the name! For someone who doesn't need the entire wedding planning package, or can't afford it, this is a great option. Not only do they set EVERYTHING up for you and pack everything up at the end of the night, you also get to meet with Megan on more than one occasion prior to the wedding, and she is there to answer questions throughout the process. She is extremely organized, and thorough. They were there from start to finish, making sure everything was executed perfectly. Having MLH Events on board was the reason I was able to enjoy my entire wedding day start to finish and had zero stress about the details. Not only is Megan amazing at what she does, but she's also one of the sweetest and most hard working people I have ever met. She truly wants the best for her couples and it shows.

Marjorie J.

Married on 06/18/2022

Megan Is Indispensable!

Megan Hiltbrand added an incredible layer of support to our wedding. She was an invisible force working behind the scenes, and yet she was right there when we needed her throughout the wedding day and beyond. She was accessible throughout the planning process, even though we booked her "wedding weekend warrior" package. She coordinated with all our vendors to set up our reception, ran the ceremony rehearsal, and worked with our musicians and sound technician to troubleshoot when we had a bit of misty rain on the day of our outdoor wedding. If you can believe it, I actually had time to relax with family the day before the wedding, thanks to Megan's help. It was such a gift. It felt like she was right by my side throughout the wedding day, even though I knew she was running all over the place. When we got home after the reception, we realized that she even managed to deliver gifts and leftover food to our home while the reception was going on. She went above and beyond to take the logistics off our plate and make sure that small but essential details were taken care of. Working with her was like having another friend helping with the wedding - one who knew exactly what she was doing.

Cherish R.

Married on 05/21/2022

Cannot recommend enough.

I recently got married in May and I could rave about Megan and her team for days. I am a full time nursing student and my now husband is in medical school, just to put into perspective how little time we truly had and how much we needed to trust and rely on Megan. Megan would answer my late night texts and calls more than family, and would calm me down throughout the whole process. Many decisions I left completely up to Megan and I was in awe with the result. The weekend was absolutely perfect in every way. I still am in contact with Megan and consider her a lifelong friend. May plan an anniversary event every year just to see her again:)

Alyssa C.

Married on 05/14/2022

Truly The Best

Megan is outstanding! She helped us move our wedding TWICE because of covid, and kept all of the stress off of our shoulders. On the day itself she was incredible. She kept all of the vendors on schedule and kept us moving smoothly and easily through the day. She was kind and kept us informed and calm and sane. Do yourself a huge favor and hire the MLH team immediately. It was the best thing we did

Michele

Married on 04/02/2022

Great experience! Hire MLH and enjoy your day!

Megan and her team were the absolute DREAM TEAM. The weekend of our wedding was more than I could have ever imagined! There was not one detail they left out and my mom, sister and I did not have to worry about one thing. They made sure the entire day went as planned and we did not miss a beat. The morning of her and her team were so on top of everything! It's the things you do not think about like all of the vendors showing up morning of the wedding and showing them what to do and making sure they get paid, and making sure you and the groom and the wedding party are in the right place at the right time, cleaning up gifts after the wedding, making sure the food is coming out on time and to the right tables first. They were in charge of EVERYTHING! If you want to have the best day of your life without having to worry about a single thing the day of and weekend of, you must hire MLH. I would recommend Megan and her team over and over again! Best money spent!

Jaclyn D.

Married on 03/19/2022

Wonderful!

Meg and her team were my right hands on my wedding day.

Nicole C.

Married on 10/16/2021

Absolutely AMAZING!!

Megan and her team were absolutely amazing during the wedding planning process! Because of COVID, we moved our wedding a full year and even had to change venues, and they helped us through all of that. Megan and Kayla jumped on several calls with me and my Mom to go through different details, so I felt completely at ease on the day of. They decorated the venue exactly how I had pictured it and everything went so smoothly thanks to them!! Definitely hire MLH Events!!

+ 2

photos

Megan M.

Married on 08/28/2021

Hear me out... You need a wedding planner

Mine and my husband's wedding day was without a doubt the best day of our whole lives. One of the reasons it was so amazing was because the whole day felt easy, relaxed, planned to a T, and we didn't lift a finger all day. We had an A team of vendors, but our day would not have gone the way it did if it wasn't for MLH events: Megan, Olivia, and Sarah. These girls worked so hard to make our day magical and flawless. Megan helped to plan our day in the months leading up to the event and Olivia and Sarah executed those plans on the day of. As a bride, I was completely at ease all day long, everything around me felt completely taken care of. Sarah and Olivia were the calming and organized girls that I needed by my side on my wedding day and Megan was the bold energy that brought fantastic energy and ideas to the table at every meeting. These women answered emails and texts in record time and made me heard every step of the way. If you spend money a little extra on anything for your wedding, make it a wedding planning team... specifically this one!!!

Taylor M.

Married on 08/07/2021

Absolutely amazing!

Megan and her team were phenomenal — I can't recommend them enough. We got married at an incredible venue but had to bring in all our own vendors and do lots of set up ourselves. Megan was the absolute best — taking my vague ideas on what I liked and creating a beautiful wedding aesthetic and setting everything up in a way that felt so us! She is so on top of it and sees to all the little details, taking things off of your plate. We worked with Olivia on her team for the day of and she was also incredible - always there when we needed her but also never made me feel overwhelmed. There were so many moments that I now think back about and say — wow Olivia just handled that! We truly had the best day of our lives thanks to Megan and team! Can't recommend enough!

Nora B.

Married on 07/17/2021

Life Saver!

Hiring Megan was the best decision we made in the wedding planning process. We had to change our venue due to Covid restrictions four months before our wedding date and Megan helped us (re)plan our wedding. We ended up having the reception in my parents' backyard which was way more work than we originally thought and I don't think we could've done it without Megan. Do yourself a favor and hire her!

Mv Gosine-Fleury

Married on 07/10/2021

The best coordinator we could ask for!!!

My wife and I are SO HAPPY we found Megan! She definitely went above and beyond with coordinating our wedding and making sure the day turned out to be a dream come true. She was a pleasure to work with, very responsive, organized, and thought of absolutely everything when it came down to the wedding. I highly recommend Megan and the MLH team for anyone looking for someone who will truly be invested in making your wedding day as perfect as can be.

Jessica W.

Married on 06/04/2021

I needed Megan to pull off this wedding!

When COVID changed my wedding plans for the third time and I found myself moving my event to the backyard, I had no clue where to start. One phone call to Megan put my mind at ease. She went above and beyond with vendor coordination, creating a timeline and vision, and keeping me and my flighty brain on track in prep for the big day. Day of the event Megan and her girls worked their tails off with set up, coordination, and breakdown. She transformed our backyard space into a beautiful venue. Guests were complimenting everything all day and night! Without her, the wedding would have felt like an unorganized BBQ and our friends and family would have been working all day instead of enjoying. Just hire her! :-)

Thank you, Megan!!!!

Ashleigh M.

Married on 05/22/2021

Megan is awesome! Our wedding was amazing!

Megan and her team are absolutely wonderful to work with! She goes above and beyond to make certain the planning and wedding day are stress free and goes as smoothly as possible. Megan was always available to answer any questions we had throughout the planning process. She is extremely organized and ensures every detail is taken care of, from the vendor list to table linens, charger plates and accent candles for the centerpieces. Her wedding day timeline, which involved all of our vendors, made planning for the big day so much easier and less stressful. She had an awesome idea to surround our sweetheart table with candles for our reception which was absolutely stunning! Megan truly goes above and beyond to ensure the wedding day is special and memorable. We loved working with her as she has a great personality which is always bright, bubbly and positive! On the wedding day, Megan and her team were extremely attentive to our needs throughout the day and they even came prepared with a suitcase of wedding day necessities! We would highly recommend her to any bride or groom for their wedding planning and wedding day! Megan is absolutely the best!!

+ 4

photos

Chelsey H.

Married on 04/17/2021

Best wedding planner!

Despite the huge ups and downs of planning for a wedding during COVID, Megan broke the process down so it felt manageable (and even enjoyable, despite the stressors). My husband and I were extremely impressed by how Megan went the extra mile for planning our special day (she went to flea markets to pick out vintage items for our centerpieces!). The day of our wedding, we couldn't have been in better hands to have everything run smoothly. Megan has our highest recommendation if you're looking for the best wedding planner in the Syracuse area (or elsewhere!).

Nathan H.

Married on 04/10/2021

Megan is the BEST!!

Megan deserves more than 5 stars.

I was someone who would never have imagined that I needed a wedding planner. I happen to have a partner who is organized, type-A, and super on-top-of-things. However, having someone with you while you're planning an event (that you've never planned before) is necessary! I would now tell EVERYONE who is getting married that they need MEGAN as a wedding planner.

Megan thinks of every detail. She put tissues in my bouquet before I walked down the aisle. She made sure the sage green we chose for the napkins matched the color on the runners. She joined us on Zoom for every meeting with our vendors. She allows the couple to take charge where they want to, but can run the show at a moments notice.

Most importantly for me, when there was drama between a friend, my parents and Covid, Megan always made me feel that everything would be ok. She was right. We had the most incredible day of our lives and it would NOT have run the way it did if we didn't have Megan.

Megan, we cannot thank you enough.

Susan H.

Married on 01/05/2021

Hire Megan!

We hired Megan to help with a family wedding in Syracuse, even though none of us live in the area anymore. We hired her to help secure vendors, and to help manage the rehearsal, wedding and reception. She and her team were fantastic in every regard. We hardly knew they were there, but everything was perfect, beautiful, and seamless. We truly could not have achieved the wonderful results without her. She had several meetings with the bride and groom to make sure she understood their vision for the big day, and it clearly showed in the results. Whenever, along the planning way, we had questions, she was quickly available with an answer.
One small detail, she had requested loose extra flowers from the florist. She arranged these in a sort of carefree way on the head table, and gosh, they were beautiful!
Again, we cannot thank Megan and her team enough for all of their help. Hire her, and you will have a wonderful, beautiful wedding too!

Hannah B.

Married on 11/07/2020

Absolutely the very best!

I'm a Wedding florist and I work with a ton of Vendors year round. I have a high end brand and I'm very particular about Vendor recommendations and I'm a hard gal to impress because I'm in the business myself and see it all. With that said, I've worked with Megan on 2 separate occasions now and I've been beyond impressed both times. She is incredibly hard working and thorough, she's easygoing and pleasant to work with and she takes care of everything! She really goes above and beyond and it's so evident that she cares about each and every couple she works with. Throughout this passed year, with all the changes that COVID forced, I've had every single one of my events change drastically. I've received communications from planners throughout this but none were as thorough, prompt, helpful and resourceful as Megan! She is literally the only planner that has ever impressed me this much. I cannot recommend her enough!!

Jen C.

Married on 10/16/2020

Mlh events is a must hire!

When I hired MLH events last December for my October 2020 wedding, I had no idea how much I would have needed them! Between planning and changing those plans (several times) because of state regulations during the pandemic, Megan was always there for me. Megan and Kenzie were so amazing day of. I literally didn't have to worry about a thing and they made everything so seamless for me. No brainer about hiring MLH for your event. I couldn't have done it without them.

+ 2

photos

Lauren C.

Married on 08/14/2020

PERFECTION from start to finish!

I can not recommend MLH events more! Megan and her staff are top notch and I truly can't thank them enough for making our day become a reality. After a postponed wedding, I had became frustrated and upset with the wedding planning process and Megan was a shoulder to lean on with every question I had. Every issue we came across she was able to work through with ease and ensured we had a wonderful day. Megan handled set up of our reception venue and I can not even explain how well it all came together- I tell everyone it is as if we shared the same brain. She executed every corner of the venue to perfection and it was one of the favorite parts of our day-seeing the space she put together. If you are even questioning hiring a coordinator-do it! It is totally worth every cent and takes a lot of stress off your, your partner's, your families, and your wedding parties shoulders the day of!! Everyone was so impressed by Megan on the wedding and we received so many compliments on her and our event space she set up.

Thomas S.

Married on 07/11/2020

A Force of Nature

2020, the year of the Covid Bride. Our first venue balked when our 175 person guest list was reduced to 50 and we insisted on keeping live music. The second venue was all in until three weeks before the wedding date when they too panicked at the thought of live music possibly leading to dancing. Despite assurances that we would maintain social distancing guidelines, wear masks and test all the guests, they suggested we opt out of the live music and instead substitute a storyteller, or perhaps have a trivia contest. Seriously. Enter Megan, truly a force to be reckoned with. In three weeks, with only the band, florist and photographer still hanging in there, she secured a massive tent, stage and dance floor, a caterer, bartenders, trailered in bathrooms, a generator, outdoor heaters, and proceeded to orchestrate everything from the ceremony, cocktail hour, music, bar, and dessert table to the after-party pizza. And all of this happening in my front yard...... and Meg was there every step of the way. Stuffing guest gift boxes, supervising the florist, setting up the arbor, and even rolling into Home Depot the morning of the wedding to pick up decorative stones to fill a gap in the dance floor. Meg and her staff were magically there when you needed them, but remarkably invisible everywhere else. She has different levels of involvement and we chose the highest level for this event. Last year my older daughter was married and we required a different package level. In both cases she was worth every penny. She has a wealth of connections and is respected by the vendors. She is quick witted and tough and has your back. Pity the vendor that crosses her. Her itinerary scheduled the wedding day to the second, with references for music selections and vendor contacts and it ran like clockwork.
So eliminate wedding stress. There's no reason the bride or her parents should be running around herding vendors on a day you should be enjoying. That's Meg's job and she's damn good at it. Hire Meg and actually have fun at your wedding.
Are you interested?
Send a message