99 Reviews
Recommended by 100% of couples
Quality of service

5 out of 5 rating

Average response time

5 out of 5 rating

Professionalism

5 out of 5 rating

Value

5 out of 5 rating

Flexibility

5 out of 5 rating
21 User photos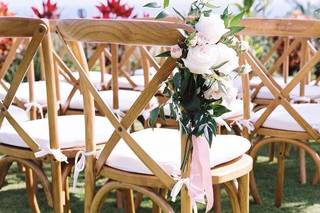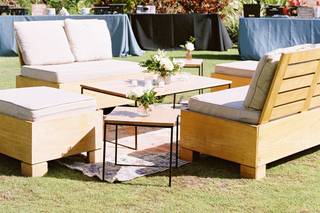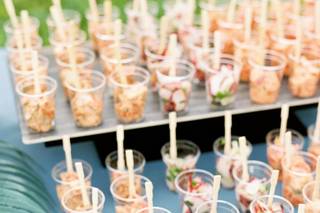 + 17

photos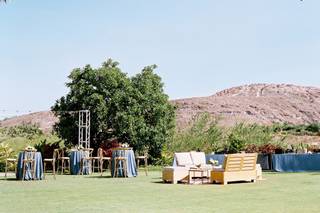 Christina N.

Married on 07/27/2019

The best ever!

Honestly, I can't quite put into words how amazing this company is. They are so creative, so hard working, so sweet, and just all together really the best group of girls! I had the best most magical wedding in Maui because of all of their hard work, and I feel so lucky to have worked with them! They kept the process smooth, and easy. Our wedding was above and beyond our expectations, and we couldn't be more grateful for the amazing team at Maui's angels. They really are all a bunch of angels ! We highly recommend them to anyone who needs a wedding planner in Maui!

Kelsey J.

Married on 06/22/2019

A stress free and fun wedding process

It is hard to put into words my gratitude for Ali & her team at Mauis Angels but I will do my best. From the initial phone interview I knew I had found the perfect wedding planner; she was organized, passionate, a creative genius and a joy to work with.

My type A personality was extremely nervous about planning a destination wedding, but Ali made the process smooth, easy and even fun! My husband and I at the time worked opposite schedules often leaving an extremely small window of opportunity for phone & skype check-ins and Ali had no problem working around our crazy schedules.

Ali's ability to take our big picture idea for the wedding day and transform it into a reality was unparalleled. Down to every detail she provided ample choices of vendors, ideas, and suggestions all while keeping the budget in mind, which as a CPA was much appreciated! She was always readily available and happy to answer any questions I had (and I had a lot).

During our rehearsal a minor issue with lawn came up and before I even arrived on site Ali and her team had already started generating solutions and putting them into action. Its this level of service and attention to detail that allowed me to be stress free and truly enjoy every aspect of my wedding day.

The last thing I want to mention is that everyone always talks about the first look you have with your partner on your wedding day, however there is another first look that is just as magical, seeing the final design and set up of your venue.

I cannot thank the Maui Angels team enough for creating a wedding even better than I dreamed of!

+ 3

photos

Caitlyn

Married on 05/31/2019

Absolute dream come true!

We were extremely lucky to get to work with Ali from Maui's Angels to plan our wedding at the Olowalu Plantation House this past May. We really did our research when choosing our wedding planner and we could not have been happier with our choice! We live in NJ so we knew we had to work with a wedding planner who could accommodate the time difference and us not being able to do the bulk of planning in person. Ali was the wedding planner of our dreams! She is incredibly talented, organized, professional, responsive, and just a sweetheart! She went above and beyond to make sure all of our wedding day dreams came true. She helped us personalize our wedding and incorporate all of the design elements we wanted into one cohesive beautiful design (which is not an easy task). She is truly one of the best in the business and you can rest assured every detail will be taken care of when working with her. She thought of details and pointed things out that we would have never considered and that you won't find in a wedding planning book/blog.
The day of coordination went so smoothly that my husband and I did not have to worry or stress about anything the entire day. We were able to fully enjoy ourselves and focus on being present and with our guests knowing Ali and her team had everything taken care of -- this was probably what we are most thankful for.

I could go on and on writing but it's safe to say we highly recommend working with Maui's Angels to plan your special day. We are eternally grateful to Ali and Maui's Angels for making our wedding day absolutely perfect!!

Are you interested?

Send a message

Rebecca Z.

Married on 11/11/2018

Dream wedding!

Ali was absolutely amazing to work with. Our wedding at Olowalu Plantation House last November was more than we could have ever dreamed! Ali brought every single detail we had in our heads, from Pinterest, and more, intricately together into THE dream wedding. We contacted her about 14 months before the wedding and she helped us every step of the way. Every vendor she recommended was the best of the best on the island. She coordinated the entire day and made sure everything was on time, which even allowed us to have some mingle time with guests during cocktail hour. Words can't describe how grateful we are for everything!

We have previously never been to Maui before and she even gave recommendations for other things to do.

I would highly recommend Ali and her team for any couple looking to have a destination wedding in Maui. I PROMISE you will have the best day of your life!

+ 3

photos

Long

Married on 09/09/2018

A year ago when we started the process of planning our Maui destination wedding from the Seattle area, we knew we had to find someone who was on top of their game. Maui's Angels was our top choice, without any regrets at all. Their personality, style and flair were things we (the wifey) were aiming for and we wouldn't have done it any other way. We loved working with our planner Ali, who basically is the quarterback of the whole operation! The process from start to finish was incredibly detailed, organized and coordinated. Everything was communicated via phone calls and emails (Ali would stay late [so sorry!] to accommodate the time zone difference and our busy work schedules): timelines, start and due dates, vendor selections, reminders, etc. Looking back I think the process was made so simple with the least amount stress as possible, with her passion and dedication. Overall the process was made fun and enjoyable which we loved. No wedding details were left unaccounted for from the planning process (even things like recommendations for suit selection for my guys spread out between NY, Cleveland, Austin) to coordinating ceremony and reception times with the sunset. Of course being a typical guy I underestimated the amount of details that could go into designing flower arrangements, table linens etc. When you work with MA, you get to work with their recommended list of reputable vendors who all come together in the end as a great team. This was our first time going to Maui as well and coordinating our 65 guests was difficult as expected, but Ali was always available to answer any logistics questions we had, no matter how insignificant or naive they sounded. I joked with wifey multiple times, I had so much trust in them that I could've just presented them pictures of what we wanted, left the layout process up to them and showed up the day of to be surprised at the ceremony/reception. Thank you Ali and Maui's Angels for all your hard work in making our vision come true

Angus

Married on 09/07/2018

Ali and the team at Maui's Angels were amazing.

We couldn't be happier with the way our wedding went.

Ali did an amazing job organising our perfect day and had all the fine details under control even though we are from Australia

She was with us from the start to the end of the night and made sure everything was running smoothly and making the day as stress free as possible for us.

We have had so many compliments from guests letting us know that it was the best wedding that they have been to!

We cannot speak highly enough of Ali and the team at Maui's angels, they did such an amazing job and would recommend to anyone

Jeff

Married on 08/04/2018

We really enjoyed working with Ali, Bre and Lori! For 10 months, we worked with Ali for our wedding at Merriman's. From California, we interacted with Ali via emails, phone calls, video calls. We appreciate the following about Ali:

- Experienced: She has planned countless weddings and therefore knows what does and does not work. She gave us great recommendations on things like who to have emcee, favors, where to have our hula show, etc.
- Positive: Interacting with someone who is positive makes all the difference to get through the challenge of planning a wedding (remotely!) while life and work charge on. Ali always was optimistic when handling our various questions and requests.
- Patient: Ali was very patient with us as we took time to decide on various vendors and other decision points. We never felt pressured or rushed when making the hundreds of decisions that go into the planning process.
- Flexible: As my wife and I both work in the tech industry, we had our preferred way of tracking things in spreadsheets and documents. Ali accommodated these preferences graciously.

Beyond the planning phase, these characteristics were also on full display during the execution (i.e. week-of and day-of) phase. For example, there were a few surprises that our family members planned at the last minute in coordination with Ali, unbeknownst to us. She handled these extra touchpoints expertly! She also ensured the timeline was adhered to and took great care of us. Overall, she truly brought to life what we had discussed during the planning phase.

Maui's Angels is a top notch company - expert in both the creative and operational aspects of a wedding. We'd highly recommend working with them to plan and execute your dream wedding.

Howard

Married on 04/28/2018

Maui's Angels helped my wife and I plan a 32-person wedding in April 2018. I was initially against using a wedding planner – despite the fact that we are located in California and I had only visited Maui on two prior occasions. I'm writing this review so you future grooms out there don't make the mistake I almost made. From the wedding planning, to the rehearsal, to the wedding day, Ali and Bre thought of everything and truly made our day magical.
Having Maui's Angel's assisting us leading up to the wedding enabled my wife and I to get information on a variety of vendors as opposed to flying blind. Ali was able to provide first-hand recommendations for a floral designer, calligrapher, and musician that all far exceeded my expectations. Our venue had very specific rules as to "approved" vendors and Ali was able to provide guidance as to how to best handle that while still getting to have everything we wanted at the venue. We were also able to ship items such as welcome bags, guest book, and other miscellaneous items to Maui's Angels in advance our wedding knowing they would be safe leading up to the wedding day.
Moving on to the wedding day, we showed up at the venue were blown away at how perfectly everything was put together. Ali coordinated with at several vendors to put together the most beautiful table setting that was exactly what my wife imagined. Ali was a pro getting the guests situated and making sure every detail was taken care of in advance of the ceremony. After our vows my wife and I went to take some pictures on the rocks down by the ocean. Bre helped my wife with her dress and with her hair during all the pictures – and was jumping from rock to rock in heels like a pro – far more than anyone could have asked for. Ali and Bre were absolutely amazing and I don't know how we could have done it without their help.

Tiffany

Married on 02/03/2018

Ali, Lorrie, and the rest of the Maui's Angels are simply a dream team. We instantly clicked with Ali during our first phone conversation, and she was absolutely wonderful to work with, starting from the early planning stages, all the way until the busy days right before the wedding. No matter how many other events Ali was working on, she always made time to answer our (many!) questions along the way. She has a great eye for design, and never steered us wrong, whether it came to table napkins or videographers. Thanks to Ali and her team's hard work, we had the most amazing, memorable wedding day. We felt completely taken care of every step of the way and were able to simply relax and savor the big day. I can't recommend Maui's Angels highly enough! They absolutely went above and beyond what we expected.

Courtney

Married on 11/03/2017

I truly can't say enough great things about Maui's Angels! I worked with Ali Thorstad who was absolutely amazing and helped me to carry out the wedding of my dreams. Her attention to detail, prompt responses to my questions and knowledge on all things Maui and wedding related made me feel completely at ease. I sincerely enjoyed every process of planning and can't imagine doing it without Ali and her fabulous team. Thank you so much to all of them- I am forever grateful!

Devyn

Married on 10/26/2017

Wedding of our dreams

It hard to believe it has already been a year and a half since our big day! Words cannot express enough how grateful I am for Lorrie and the Maui's Angels team for making the wedding of our dreams come true! It can be a little intimidating to plan a destination wedding 5,000 miles away, but after hours of research and reading review after review we decided that Maui's Angels were (and still are!) the best in the business. Lorrie and her team were so helpful from start to finish, listening to our vision and turning it into reality. Every question was answered promptly (even with a 6 hour time difference!) and the venders and venue went above and beyond what we could have imagined! Not a single detail was forgotten and our wedding was absolutely amazing!

I wish I could give more stars for Lorrie and her team! As a bride that is not a planner- as you can tell by my late review, I cannot express enough gratitude and praise for Maui's Angels Destination Wedding and Events! Mahalo ladies you are the best!


+ 2

photos

Sabrina

Married on 10/06/2017

If I could give 100 stars, I would! Our wedding was absolute perfection and it's all because of Ali at Maui's Angels. We originally had planned on having a wedding in October 2018 with 50 guests and had started the whole process with Ali. She helped us find and secure all the vendors we wanted and helped give us options to stay within budget. Then come August 2017 we decided to move to New York and move up our wedding to October 2017! First we were going to elope just the two of us, but then decided a few days later to have a wedding with just our immediate family. Without hesitation Ali was able to secure almost all of the same vendors on short notice AND our venue! To say she is a miracle worker is an understatement!

Flash forward to our wedding day, we finally got to see what she had been working on for us and she killed it! She went above and beyond our wildest dreams and took our small budget and made it seem like we had a HUGE budget. All of the little details just made every element of the wedding stunning! Our family kept coming up to us and telling us that it was the most beautiful wedding they have ever been to and it was all because of Ali.

I wish I could build a time machine so that I could do it all over again and the first thing I would do again is call Ali to get her help!

Thank you Ali and Maui's Angels for making our wedding even better than my dream wedding!!

Derlie

Married on 09/10/2017

Words alone cannot express my gratitude in working with these ladies!!

Ali Thorstad was my main go-to girl to guide me in every step of the way! As organized as she can be, she was able to help me match the perfect vendors for me and able to leave me stress-free before, throughout, and after the wedding. The stress-free factor was the most important to me and Ali was able to achieve that. For example, during the wedding, Ali constantly reassured me that everything will be ok and beautiful.

Danielle was very organized and detail oriented with the floral and decor! She was able to discuss every detail from the textures of the flowers, to lighting, down to the type wood/colors and details of the wedding ceremony arches.

Marni and Ali worked wonderfully on the day of the wedding! Everything was coordinated in an organized fashion. Every time my anxiety kicks in due to a possible issue, either Ali or Marni were able to remedy that with a solution and with reassurance that everything will be alright. The wedding ran smoothly and everything was beautiful!

Maui's Angels are very accommodating, especially with last minute needs. We stayed in touch throughout the year before the wedding day, on the wedding day and even after! It was a pleasure to meet and work with these ladies and are such sweethearts! I highly recommend them to make your vision and dreams come true! Lester and I thank you ladies from the bottom of our hearts. Mahalo for the breath taking memories!

Kelly

Married on 09/01/2017

They were amazing and helped me with all my ideas to make my wedding day so special. Ali was so nice and knowledgeable and really helped me make our day magical. We would highly recommend using them as your planner!

Candace

Married on 07/10/2017

I can't say enough about how awesome Ali and the rest of the team at Maui's Angels are. Having a destination wedding and not being physically there to see the progress and meet all the vendors is a bit stressful when you are use to planning and organizing everything yourself. All we had to do was send Ali our ideas and visions and she made sure they came together. It was stress free and we got to show up as guests to our wedding. We would not change a thing about our wedding. From U'Ilani to Kaua and Cake Fanatics everything was truly perfect and I could not have asked for a more perfect special day. Thank you Ali for all your help and recommendations. I highly recommend Maui's Angels for your special day. :)

Junko

Married on 05/03/2017

Lorrie and her team made our dream wedding come true with only 3.5 months to prepare. I am so glad I found Maui's Angel for my wedding. Lorrie is such a sweet person and she is just amazing at what she does. Everyone of my friends told me wedding preparation is a stressful event, but thank you to Maui's Angel, I was able to enjoy the whole process. Anytime I communicated with them, either by email or phone, they would understand my vision and needs right away and that made it really easy for me to just sit back and relax while Lorrie and her team made my vision come to life. Even when I got nervous just before my big day, Lorrie was there to listen to. She truly cares about her brides and grooms!! Maui's Angel provided us a service way more than what we could ever imagine, amazing personalized service from sweet caring team!! My wedding was perfect because of their great effort :) Thank you so much!!!

Alina

Married on 05/01/2017

Lorrie and Ali from Maui's Angels made our wedding absolutely incredible and seriously the Best Day Ever!! Planning a destination wedding can be tricky but over the years (yes it took years) of planning the team at Maui's Angels coordinated everything to run smoothly. Being from Vancouver and my husband from New Zealand, Hawaii was the perfect spot to tie the knot! Their inside knowledge of the best vendors on the island really helped make our decision making easy. As outstanding wedding planners, we knew they would put forth amazing vendors and those that fit our style and budget.

The communication between them and us was so easy and natural, whether it was emails, phone calls or skyping they were always available to chat. They took my ideas and design priorities and really executed them on the day. We worked together to create a beautiful setting for our wedding. They listened to our needs and concerns and worked with us to find a common, happy outcome.

Leading up to the big day they made us feel at ease and calm. Everyone kept telling me I was such a calm bride and I honestly think it's because these lovely ladies had taken care of everything. On the wedding day, I cannot thank them enough for all their hard work and dedication. They were there early setting up and making sure everything was in place and continued to stay and monitor our wedding throughout the night.

Lorrie and Ali didn't just feel like wedding planners they felt like friends- genuinely caring about us and our guests.

Maui's Angels are true experts in the wedding field. I would highly recommend getting married in Hawaii and most definitely recommend this powerhouse team to anyone!

Allegra W.

Married on 04/29/2017

Lorrie, Ali, Marni and the rest of the Maui's Angels team are the absolute best in the business HANDS DOWN!! My husband and I are based in LA and got married in Maui last month. Working with the Maui's Angels team to make our dream wedding a reality was the best decision we made for our big day. We had a pretty clear creative vision, some unconventional requests, a crazy work schedule and a relatively strict budget. Ali and Lorrie were able to work with all of these challenges with ease and grace. Throughout the planning process, we must have emailed them 20 times a day with questions and concerns. Not only was every email responded to quickly and thoroughly, but it was clear that Ali and Lorrie really "got us" and were willing to do everything possible to make this the best day of our lives. We felt more at ease and less stressed after every phone call with them and never doubted that they had our best interests in mind.

And that didn't stop after the planning process was done. It poured rain most of our wedding day at Olowalu Plantation House, and the Maui's Angels team brought their world class A-game to keep us and our guests happy, comfortable and as dry as possible. In lesser hands, it would have been the most stressful experience, but with their expert coordination, a minor inconvenience became a beautiful, memorable backdrop. We will always remember dancing in the rain with our guests that day and it made for the most gorgeous photos! Our wedding was like a fairytale; the best day of our lives, and that is thanks in large part to the Maui's Angels team. All of our guests told us it was the best wedding they had ever attended - and we agree!

My husband and I cannot recommend the Maui's Angels team more highly. Whether you have a precise vision of what you want or have no clue where to begin, they are the team that can make anything happen for you. We will book with them again for our 5 or 10-year vow renewal ceremony, without a doubt!

Cat

Married on 04/28/2017

You should choose Maui's Angels for your destination wedding if you want to have a perfect wedding experience. Ali made it so easy and completely STRESS FREE. I'm not kidding, I didn't worry about one little detail the entire trip. Which is something you really want when you are planning a vacation out of your wedding week and have a lot of family traveling from all over the world. Ali, Lorrie, and Marnie were like dear friends at the wedding that would show up when they were needed and point you in the right direction. I will always remember Ali was the first person to congratulate us as we walked down the aisle after our ceremony and it was an emotional moment that deserved a hug. They live and breathe weddings and they are sooo good at it. They just know what you are feeling and how to be there to support you when you need it most. I never felt overwhelmed and looking back, I have zero regrets. Making decisions on vendors was super easy because they have amazing relationships with all the local vendors and send you the best options for your personality/stlye and all you have to do is pick one. If you are considering whether or not to go with a wedding planner for a destination wedding, I would have to say it was the best decision I made.

Devon

Married on 04/25/2017

Maui's Angels was amazing! They made our destination wedding stress free. We were nervous as we had never seen our location before, but Maui's Angels were awesome in coordinating with the restaurant and everything was beautiful. Ali, Lorrie and the rest of the Maui's Angels team made our wedding dreams come true and the day was so amazing I wish we could do the day all over again!

Maui's Angels Destination Weddings & Events's reply:

Mahalo Devon!! It was an absolute pleasure working with you and Jared and we can't wait for you to come back and visit. You looked so stunning on the big day and we are so lucky to have had the opportunity to bring your gorgeous vision to life and work with such a wonderful couple!! We hope to see you again soon!

Raleene

Married on 03/04/2017

I'm so grateful I found Maui's Angels to plan and design our wedding. Lorrie, Ali, Danielle, and the rest of the team understood exactly what I wanted, and were so accommodating with their phone calls especially considering the massive time difference (we live in Australia). The vendors they recommended were perfect, and they knew what I wanted even before I did. They listened to my feedback, and if I was unsure about something they worked with me until my vision. The planning process was a breeze, they were always available for every little thing I would obsess about, instantly putting any of my fears to rest. When we finally made it to Maui for the wedding and met Lorrie and Ali in person, they greeted us with big hugs told us to let them know if we needed anything. And they weren't lying! When the heavens opened up and dumped a bunch of rain on Maui before the wedding, I texted Ali who calmed me down and assured me everything would be okay. We had some welcome drinks for our guests a few days before the wedding and I was so happy to see Lorrie and Ali there, and they even brought along our florist! It proves that they really care about their clients and make every effort to go above and beyond to make them feel comfortable about the big day coming up.

When the day finally arrived and I saw the first glimpse of our wedding, I was blown away. They NAILED it. From the officiant to the table settings to the twinkling lights that I wanted so much, everything was perfect and magical, and I wouldn't change a thing if I had to do it all over again. The wedding ran so smoothly that even the most neurotic of people (me) can relax and just enjoy the day that Maui's Angels worked so hard to plan. When everything was all over they even had a little present for us, which was so sweet of them, I loved it.

I cannot express how lucky we were to have Lorrie and Ali with us for our wedding. Is it bad to want a divorce just so we can do it all over again? ;)

Kaylee

Married on 02/04/2017

Maui's Angels were the first wedding planning organization to respond to my emails. The ladies have been nothing but absolutely amazing! Living in Cleveland and planning a wedding in Maui could not have been any easier with Maui's Angels. They were extremely professional and went above and beyond our dreams! I received texts the morning of my wedding to see if there was anything I needed help with and we were in constant communication the 6 months leading up to our big day. I would recommend Maui's Angels to anyone looking for a beautiful, stress free, memorable wedding. Thank you for everything!!!

Maui's Angels Destination Weddings & Events's reply:

Thank you for choosing us to be a part of your special day!! It was so much fun working with you throughout the planning process and it was so wonderful meeting you and Joe. You were a stunning Bride and we can't wait to see the photos! Best wishes!!!

Yinhe

Married on 01/18/2017

We first chose Maui's Angels since all the pictures on their websites seem very high quality. The actual services turn out to be even beyond our expectation. During the three to four months preparations, Ali and her team responded our requests with high efficiency and professionalism, despite the fact that we are from China and the time difference is huge. They were very flexible in terms of scheduling calls and were very patient to answer our questions. Although at first we thought their price looks a bit higher than some other vendors, we would say it definitely worth the price.

On the wedding day all the things were highly organized. All the things such as boutique, arch, chair, dinner table, wedding cakes, all of them met our expectation either from pictures or descriptions we provided to them earlier. They also gave us lots of suggestion in choosing stylist, musician, photographer, videographer, etc, making our work much easier and ensuring the quality. We loved the pictures so much. Ali was also around for the entire day supervising the procedures, giving us lots of sense of "safety". A BIG thanks to Maui's Angels!

Maui's Angels Destination Weddings & Events's reply:

Yinhe, thank you so much for allowing Maui's Angels to be a part of your wedding day! We love nothing more than to hear everything was as you wanted. It was such a pleasure to work with you and Liang! We truly enjoyed bringing your unique vision to life and so appreciate your trust in us. We hope you'll be back to visit us in Maui again soon! !

Des

Married on 01/10/2017

I had the pleasure of working with Ali and she was absolutely amazing! I had the most beautiful ceremony and reception with zero stress! I cannot thank Ali and Maui's Angels enough for the most perfect day!!

Mandy

Married on 10/18/2016

Awesome planner! Always there for help and helped to make everything so smooth. Would highly recommend!
Are you interested?
Send a message