63 Reviews
Recommended by 100% of couples
Quality of service

5 out of 5 rating

Average response time

5 out of 5 rating

Professionalism

5 out of 5 rating

Value

5 out of 5 rating

Flexibility

5 out of 5 rating
49 User photos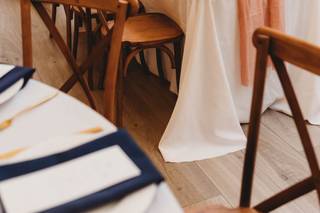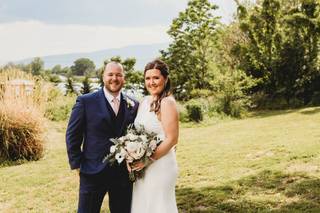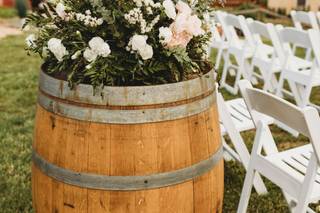 + 45

photos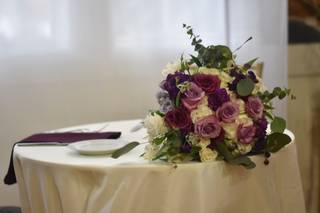 Shelby E.

Married on 05/12/2023

Best decision we ever made!!

Where do I even begin?! Marylee is not only an amazing wedding planner and florist but such a dear dear friend to me and my now husband! I couldn't imagine our day without her support, encouragement and dedication in making our day everything we could have ever dreamed of! As another wedding planner in the industry, I didn't trust our day with anyone else! Marylee, thank you for all that you did for us - words simply can't cover the amount of gratitude that we have for you!

Rebekah

Married on 04/22/2023

Best Experience with MME

We had the BEST experience with Brickhouse RVA for our recent wedding of about 50 people. The package that they offer is great! We can't say enough good things about Marylee and how amazing she was throughout the whole process. We felt supported the whole time and she made sure that everything ran smoothly along with her business partner Andy on the day of. Marylee did such a great job and went above and beyond to make sure we weren't stressed about anything. Marylee did a beautiful job setting everything up and the florals were gorgeous. I highly recommend Brickhouse RVA and Marylee Marmer Events for your next event. They made our day so special!

Nicole L.

Married on 01/28/2023

Absolutely wonderful!

Marylee was amazing to work with. She is extremely personable and made us feel so special and excited about our wedding. She helped us stay organized & I completely trusted her to handle the vendor communication leading up to the event & all the tiny details the day of. Her rentals were wonderful & helped us save money. She really helped make our wedding everything we envisioned!

Are you interested?

Send a message

Stephanie D.

Married on 12/10/2022

Where Do I Begin

Hiring Marylee was far and above the best decision we made for our wedding. We started with her day of coordinator package and bumped it up to one of her planner packages once we saw just how much work and time goes in to planning a wedding. She made everything feel manageable, organized, and fun from the very beginning. She took the time to understand our vision for the day and executed it flawlessly. She also did our florals and decor and they were just stunning, so far and above what we had imagined. Not only are she and her team so talented (special shout out to Tanya for helping the day run so smoothly), Marylee is genuinely one of the kindest people I have ever met. She has such an amazing attitude and brightens up your day whenever you talk to her. I am so thrilled we decided to use her for our wedding. Everyone always says something will go wrong on your wedding day and you'll just have to roll with it, but I can say without any hesitation that was not our experience and I owe it to her.

Laken C.

Married on 10/22/2022

Amazing all in one wedding planner!

We hired Marylee to help plan and coordinate our wedding for November 2022. But as a bonus she was also our florist and provided a ton of decor items! She saved us so much time and money by being able to provide all these services with her team! Marylee was very responsive anytime we needed her help, she was very professional and had everything prepared and questions ready during our walk through. We wouldn't have been able to do it without her! She helped us through some vendor difficulties and had our back at all times! The day of the wedding she helped me feel less stressed and assured me through out the day that everything was going great! She communicated with all our vendors and the day went by smoothly. Marylee and her team did a great job and I would recommend them to anybody in need of planning services!

Courtney J.

Married on 10/15/2022

Choose Katie! She's a God send!

Katie F. was our day of coordinator and she was phenomenal. She literally took the stress out of my day (since I chose to plan my own wedding) so that I could be in the moment and enjoy my wedding day. She would also check in on me throughout the months before my wedding. Katie was so sweet, attentive and detail oriented. She took charge of everything for me and I felt a huge weight lifted off my shoulders. She handled the vendors for me, flower arrangements, all of my guests and family, anything I needed or asked for she was on it. My day was perfect and went so smoothly, she made sure of it. Do yourself a favor and hire a day of coordinator but not just anyone, hire Katie. Worth every penny.

Chancy G.

Married on 10/10/2022

Hiring Marylee & Team was one of the best wedding decisions I've made

Words cannot express how thankful I am to Marylee & her team. As I have told many of my friends & family, hiring Marylee was one of the first and one of the best wedding decisions I've made. I interviewed probably a dozen wedding planners, and Marylee stood out without question because she is so knowledgeable, supportive, responsible, professional, and easy to work with. Most importantly, she is the first planner I talked to that cared about what I think & what I want for my day, not how everybody else wanted/was doing. She always replied to emails so promptly & answered all my questions big and small. She knows everybody in the industry & really helped me save a lot of time and energy searching for vendors I could trust & work well with for the big day (planning a wedding with family far away& working full time was hard). She is so on point about everything and made our big day so smooth & hassle-free. We also hired her as our florist and that worked out well too. In short, hire Marylee!!!

Tia B.

Married on 09/24/2022

So much Fun

The staff was amazing and my insane vision for a surprise wedding was handled with care! Planning with Marylee and Tanya was spectacular. They both were so kind and we strongly recommend them. ❤️

Emily S.

Married on 09/10/2022

Marylee and team are the absolute best!

My husband and I gushed about Marylee to anyone who would listen throughout our entire planning process. She is organized, communicative, accommodating, and such a joy to work with. She also has amazing connections within the Richmond wedding community, and she recommended most of our vendors to us. We had an all-star vendor team and a perfect wedding weekend, all thanks to Marylee.

Kayla J.

Married on 06/04/2022

Marylee Marmer Events is the BEST!


We cannot even begin to express how grateful we are for the time and effort Marylee and Katie, our day-of coordinator, put into making our wedding day absolutely perfect and a total dreamy fairytale.

From our first meeting with Marylee her enthusiasm and passion absolutely shone through and we really, really loved that about her. Anytime we had a question, even if it had to be repeated because we forgot the answer, she was always patient with us and extremely quick with responses or anything we needed. Her guidance in our most stressful moments in the planning process was extremely comforting and so, so helpful. The florals she put together for us and consulted us on were P E R F E C T !!! They were a great price too. Everything was so beautifully matched together and arranged, I still cannot get over my gorgeous bouquet. The flower placement on the cake was absolutely stunning as well!

And as for Katie?? What can I say about her except for WOW! I cannot believe how she was seemingly in all places at all times we needed her on our wedding day. She kept everything running incredibly smoothly, was patient with ourselves and our guests, and despite inevitable hiccups in the night made sure that the brides focused on the most important thing - Celebrating our wedding! And Katie getting our meal plates to us before the mingling began and we completely lost track of the time?? Holy cow - absolute game changer. Thank you, thank you, THANK YOU Katie for being the true MVP of our wedding day.

Our sincerest gratitude goes out to MME for making the best day of our lives all come together ❤️

Aubrey M.

Married on 05/28/2022

Wonderful team to work with

As someone who dreads the idea of event planning, I am here to tell you that you NEED a Marylee in your life! We just cannot stop talking about how much fun we had and how much we loved our wedding, and that was 100% able to happen because Marylee and her team lifted the entire world of planning stress & hosting anxiety off our shoulders. We felt so taken care of - not just on the wedding day but throughout the whole process. Marylee has such an amazing gift and we feel so lucky to have had her team guide us every step of the way.

Sarah K.

Married on 05/27/2022

How to feel relaxed on your wedding day

I cannot say enough amazing things not only about Marylee but my lead planner Tanya. Marylee, was so thoughtful, considerate and reliable the entire year leading up to my wedding. Tanya, instantly became my best friend for the day and I knew once a task was in her hands I didn't need to give it a second thought. She put my needs and wishes first the entire night. My reception was beautiful and exactly as I envisioned. She made sure I was not only on time but hydrated and feeling my best so I could truly enjoy my day. Thank you, thank you, thank you! !

Aimee L.

Married on 05/14/2022

Awesome start to finish

Working with Marylee was one of the best decisions we made in the wedding planning process. We used MME's "month of" coordination services, but Marylee was super responsive and helpful throughout our entire planning process. From the first conversation with her, I was immediately put at ease and felt supported every step of the way. Working Marylee and our day of coordination team (Katie & Bella, who were also fantastic) added peace of mind and removed pretty much all anxiety from the process.

Even though we encountered some last minute hiccups, the MME team was able to get things smoothed over and the day was pretty flawlessly executed.

I was also thrilled that Marylee does florals & event rentals - she just seemed to "get" us and the vision we had early on for our wedding, and everything was beautiful the day of.

Highly recommend!

Lawrenz M.

Married on 04/17/2022

Produced the best day of my life

Calling Marylee and Katie coordinators seems to lack justice. They are miracle workers, magicians, life savers. While we thought we had it all planned out in the months leading up to it, we could not have anticipated how much Marylee and Katie filled in missing gaps and smoothened rough edges. It was the best day of our lives, and it was their passion for this craft that made it so full of gorgeousness and beauty and cosmopolitanism and love. Speaking specifically on our wedding day, Katie seemed to be anywhere and everywhere that was needed, whether the situation was expected or not. She was there to guide, to troubleshoot, to offer advice and gentle words, and to help us be present. I love the way that she made my family feel safe, comfortable, and assured. Katie is truly special. Marylee was highly responsive despite how busy she had been and always made it easy to communicate and ask (a million) questions. I'll never love another, I'll never marry again— but I hope that there is another wedding I attend where I can witness these two working their magic, as it is truly something to experience. They are the best there is, truly.

Taylor F.

Married on 04/09/2022

So glad we worked with them!

We worked with Marylee and Katie for day of coordination and floral design. I can't say enough how helpful it was having Katie there the day of. We could relax knowing our vendors were taken care of which was great. She kept the whole show running on time and we got a lot of compliments from guests for how well organized it all felt. Beyond that, Katie was everywhere that night and knew where everything was at all times. (Including my sneakers when I desperately needed out of heels) The floral design was also incredible. My bouquet was STUNNING. The rest of the décor and flowers were exactly what we wanted and then some. A Pinterest page brought to life. Our whole experience was amazing and I would definitely recommend hiring them to anyone!

+ 3

photos

Luisa C.

Married on 03/19/2022

A life saver!!

Marylee and Shelby were my lifeline towards the end of wedding planning. They were super organized with everything, and also extremely sweet. They kept everything running smoothly during my reception, and kept me calm during any hiccups with the other vendors. I couldn't have asked for better people to help me pull off my day!

I also did my floral arrangements, chair rentals, and chair covers through Marylee, and she did a fantastic job. Everything looked exactly how I wanted it, and I didn't have any exact photos to give her as inspiration!! Highly recommend.

Sara R.

Married on 01/16/2022

Support above and beyond!! Hire her!!

Marylee and her team are AMAZING!!! She helped us through a very challenging Covid wedding when the circumstances were overwhelming for us.
She is incredibly friendly, knowledgable, and overall someone I would hug if the timing was right. Her 17 years in the industry show. She and Katie took on more responsibility at the event than required and made the event go as smooth as possible.
Even AFTER the wedding they continued to help with a vendor that did not perform as expected and gave us really good advice on how to progress.

WOW.

This is a team I would recommend time and time again!!!!

Erin O.

Married on 12/31/2021

Seamless big day!

Loved our experience! Marylee and team kept my on track with my planning and shared helpful advice whenever I was unsure of what I needed to do. She created a clear timeline for our bridal party and was also just so sweet and put me at ease right away from our very first meeting. On the day of I felt so thankful to have them there to keep things running smoothly, especially when a guest had a medical emergency and they made sure adjustments were made to timeline and also that that person was OK.

Ginny J.

Married on 12/04/2021

We love Marylee!!

Marylee worked tirelessly to make sure we had every, single thing we wanted to for our wedding. Not only did she provide all of our flowers (bouquets, bridesmaid flower hoops, boutineers, wristlets, table flowers), but she helped provide beautiful decor and did set up (even though she was not hired to be the planner). She was AMAZING to work with and such a shining light for us on our day. I loved my flowers and the decor we used from her inventory. We could not have had this perfect day without Marylee involved!! I can't say enough great things! We love you Marylee!!

Andrew P.

Married on 11/06/2021

Lifesaver!

We cannot thank Marylee and her team enough for being such an integral part of our wedding. We worked with her as our day-of coordinator and were quite late to the game, only realizing we needed help ~2 months before the wedding. We worked virtually across different states, and she went above and beyond her "day of" role in countless ways. Quite simply, there was nothing that we had to worry about on the day of the wedding – everything went perfectly without the slightest hiccup. We felt so supported by Marylee and were grateful to be able to relax with our guests; we have nothing but positive memories of our day. Her professionalism, attention to details that never would have occurred to us, and overall communication were so incredible, and we will be forever indebted. She has such a warm demeanor and was a pleasure to work with. We hope she keeps doing what she does so that other people feel as happy as we did.

Amanda

Married on 10/23/2021

AMAZING in every way!!

Marylee has been amazing from the very beginning! I had her for a month of wedding coordinator but really she has been answering all of my emails literally within the day sometimes within the hour for over a year with all my crazy questions! She was so attentive on our wedding day I couldn't have asked for more. Very professional, kind and helpful in every way. Thank you so much for a great experience and making my visions come to life. And can we take a minute to say how beautiful her florals are?! HIGHLY RECOMMEND!

Dana V.

Married on 10/16/2021

Truly couldn't have asked for anyone better!

I don't even know where to begin with this review. I have nothing but WONDERFUL things to say about Marylee and her team! A friend of mine referred Marylee Marmer events to me to do both my florals and month of coordination and it was one of the best decisions we made! First of all, Marylee and Andrea (the planner we worked with) have the most calming presence. They are incredibly sweet and also know exactly what they are doing. Every time I met with them, for floral consultation, final venue walk through, and rehearsal, I immediately felt at ease. Marylee did my florals and I was truly BLOWN AWAY. I had no idea what I wanted, but through her guided questions, we were able to brain storm the perfect bouquets and floral pieces for our wedding (not to mention her price was way better than all competitors!!!) Once our walk through and rehearsal came along, Andrea took care of all the details. Even when rain was forecasted for our wedding day, she coordinated everything and the ceremony was even more beautiful inside than it would have been outside. Andrea and Marylee did such a wonderful job making us feel comfortable and confident in our decisions. We didn't have to worry about a thing and had the most laid back and fun wedding day. Definitely book them- you won't regret it! Thank you Marylee and Andrea!!!

Shelley

Married on 10/16/2021

Beyond Impressed with Marylee Marmer Events

I cannot begin to express how much we loved working with Marylee Marmer and her staff for our wedding and florals. Even though our wedding was small (30 people) we decided early on that we wanted a coordinator. Let me tell you, it was the best decision we made! From start to finish they were personable, professional and available for every little question we had. The price point for the coordination and florals was very reasonable. Marylee worked with us and our budget so we never felt like we were sacrificing anything.
We went with the Month of Planning-Level 2 package since our wedding was on the smaller size. Our coordinator Katie was phenomenal!! There were a lot of nerves going into our wedding day since it was an outdoor ceremony and there was a high chance of rain. We really wanted to have our ceremony outside and Katie went out of her way to make sure our dreams came true. She ran around in the rain directing people, drying chairs and keeping the whole thing running smoothly. The rain stopped right on time for our ceremony and a small part of me swears she made sure it would. She is a force of nature!! On top of all that she also set up the florals and decor for our reception. She truly made our vision come to life. Soft candles, white flowers and greenery-it felt like we were walking into a spa. Our guests still talk about it! Katie made sure we were happy and stress free at every turn on our big day.
We cannot recommend Marylee Marmer Events enough whether you just need a coordinator, florals or both!

Katelyn L.

Married on 10/02/2021

Marylee Marmer Events were so helpful and highly recommend!

We are so happy that we chose Marylee Marmer Events to support with our wedding. Marylee was helpful and supportive during the process and helped make sure our event ran smoothly. We highly recommend!

Lyndsey P.

Married on 09/05/2021

Absolutely wonderful!!

Marylee was wonderful to work with!!! She made sure our day went smoothly. I did not have to worry about a thing! She is so kind and is excellent at what she does. I would also recommend booking her for your florals. I'm so glad that we did! They were beautiful. Highly recommend her and her team!! I'm so thankful that we had her for our wedding! Thank you to Marylee and her team for everything!
Are you interested?
Send a message