23 Reviews
Recommended by 100% of couples
Quality of service

5 out of 5 rating

Average response time

5 out of 5 rating

Professionalism

5 out of 5 rating

Value

5 out of 5 rating

Flexibility

5 out of 5 rating
Awards
30 User photos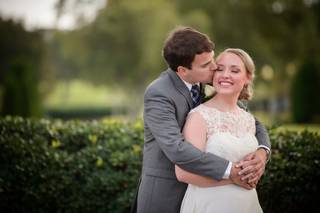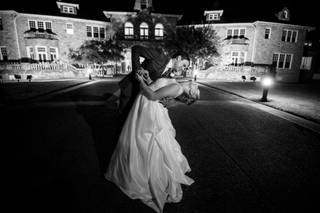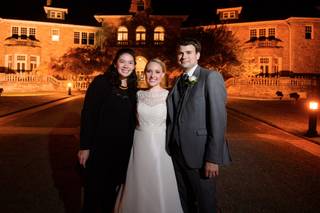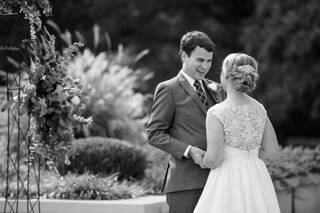 + 26

photos
Jennifer D.

Married on 08/10/2019

Captured all the best moments & details

We hired Maddie as our wedding photographer, and we were in love with her photos way before we ever hired her. She actually did the photos for a friend's wedding, and one of the photos from that wedding was so beautiful and artistic that we fell in love instantly. I can tell you she delivered in a big way.

After we hired her, she met with us for brunch, and we discussed what our wants for the day. I'll admit, I was initially shocked to see the cost for wedding photography in general when I started my wedding planning journey, but I can tell you her prices were in line with other photographers in the area. (Obviously there were a few photographers just breaking in to the business who were much cheaper, but they also didn't have the experience and talent that Maddie and some of the other more experienced photographers had.) Maddie offers an array of photo packages and options, and she offers a few fun add-ons too, so you can absolutely create a package tailored for smaller budgets. Our budget didn't allow for the beautiful custom photobooks or the most expensive package, and I never felt pressured to get the most expensive packages or extra hours. We did opt for the photobooth, which was awesome. It was a professional camera with a professional photographer, and the photos were impressive for a photobooth. (We actually shuttled a lot of the extended family members over to the photobooth for some fun photos, but also got some quality portraits from the booth too!) I've been to several weddings with photobooths, and a lot of times, they're cheaper cameras with cheesy backgrounds, but I'm telling you these photos were awesome. Additionally, they were all uploaded onto their website for everyone to download full-quality photos at their leisure

Before the big day, she carefully went through all the different planned photos/group photos and made sure we had a list of all the shots we wanted, and she made them happen. I have a very large family, so there were a lot of group photos to get through. On the big day, she quickly learned the names of EVERYONE for the group photos and wrangled the groups well to keep everyone on track, which was an impressive feat in itself. I was skeptical that we'd be able to do so many group photos and keep things running on schedule, but she made it happen, and she even had time left over to throw in a few extra fun bridal party photos that we didn't get earlier in the day. Overall, the day was a blast, but Maddie made it even more fun by being our photographer. She was fun to be around, and she made my family and friends at ease when they were in front of the camera.

As for the photos, I am in awe. I am a fairly self-conscious person, and I was nervous about how the photos would turn out since I've grown up always hating a majority of photos that I'm in. I can tell you I love each and every photo (even the ones where I'm very obviously crying), and it's not from over-editing or retouching. She simply had the right timing and lighting and angles EVERY SINGLE TIME. Maddie is a magician, and I would hire her over and over and over again.


+ 4

photos

Natalie W.

Married on 04/27/2018

Maddie was wonderful!!

Maddie was so sweet and did an amazing job taking our engagement and wedding photos! She was also so helpful with finding other vendors, too! She had our pictures done really quickly!

Hannah S.

Married on 03/25/2018

Gorgeous photos

Maddie was very friendly, flexible, and easy to work with. Getting our pictures done was actually my favorite part of the day because it was so relaxed! I loved that Maddie had a lot of ideas for photos and an eye for details like moving an awkward hand placement, etc. We ended up with so many beautiful photos, and I'm glad we chose Maddie to capture our day!

Are you interested?

Send a message

Flexible and fun, perfect pictures!

We are the couple who HATES having pictures taken and we didn't want to spend 75% of our wedding day posing. Maddie was the best! She worked with our timeline and was very receptive to what we wanted and worked quickly to get us on our way to the reception. All of our pictures were beautiful and the candid shots from our reception were perfect for us - pictures of us having a good time! Beautiful work and she a pleasure to have around on your big day.

Rollin

Married on 10/14/2017

First, I'd like to try and qualify my opinion on wedding photographers: I've been in 24 weddings as a groomsmen, so I've seen a LOT of pro photographers on hectic wedding days. This time, I had an infinitely more vested interest in both the quality of the photographs, and the working relationship with the photographer .... because now I was the groom.

Maddie was the best I've ever seen on all fronts. After we got engaged, my wife said that the most important wedding hire for her was the photographer. After an incredible amount of research, she hired Maddie because she heard she was among the best (if not THE best) photographers in the city. I'm now in total agreement with those who said so.

The first shoot (for engagement photos) was when I realized we picked the right professional. My fiance and I, as self-professed weirdos, decided to recreate a movie scene from ET after we finished with the standard engagement shots. This involved wrapping my wife in a blanket, putting her in a small basket on a bicycle, and riding around with a bicycle gang to get the shots off. She directed this beautifully, and turned a goofy shot into a great picture!

For the big wedding weekend, she 'herded the cats' (the wedding party, et al) as well as anyone I've ever seen ... and this was no small task (it was a boisterous bunch). Not only was she punctual, organized, responsive, and professional in every way (the preceding descriptors are often overlooked when shopping for photography services) ... but she made a fun weekend even more fun by encouraging laughter and joking with all of us the whole time. That's saying something, because as I mentioned earlier, there were some serious nutcases in this crew. Other pros may have run the other way, and/or gone cross-eyed into an eternal catatonic trance.

Beyond all of this (and most importantly) ... her pictures are all beautifully composed and absolutely top-notch.

Tricia

Married on 06/03/2017

Such a great photographer! Professional, skilled, and fun to work with

Before I got engaged, I knew little to nothing about planning a wedding, picking vendors, etc. One thing I did know, however, is that I wanted great photos to be able to look back at to remember the day. Maddie had done a wedding for a coworker of mine who raved about her, so we reached out to her. We chose to have her do both our engagement and wedding photos and could not have been happier with the decision.
Neither my husband nor I particularly enjoy being photographed, so the thought of having to take loads of lovey-dovey pictures was pretty daunting at first. The second we met Maddie, that fear melted away. She was so laid back, professional, and helped us to feel as comfortable as possible during our engagement shoot (we were less anxious by the time the wedding rolled around). She helped us tailor the shoot to reflect us rather than just following a structured plan of locations and poses. As someone who never likes personal pictures, I was shocked at how much I loved every photo she took. The same can be said for our wedding day. She kept us at ease, laughing, and willing to take photo after photo despite extreme heat, humidity, and some light rain.
I could go on and on about how great our experience was and would certainly highly recommend Maddie for any and all photography needs!

Morgan F.

Married on 04/22/2017

The Best Wedding Photographer

We hired Maddie after she did an awesome job at my best friend's wedding! We were so happy with her work! She was very timely getting the pictures back to us after the wedding! She's super down to earth and easy to work with! We have continued to use Maddie for other portraits. GO WITH MADDIE! Her work is incredible.

Amy

Married on 11/05/2016

She made our day so much more special!

Maddie is AWESOME. She is so quick to respond and is so much fun to work with! I'm not usually one to have pictures taken of me but she made me feel comfortable and at ease. The pictures came out amazing, I would be proud to show them off to anyone who asked! You will not go wrong if you pick her!

Victoria

Married on 09/10/2016

Wedding.. bridal.. lifestyle

Maddie is the best!!! Super personal and gets the job done exactly how you want it. Highly recommend for any type of photography - bridal, engagement, wedding, lifestyle. You name it, she can do it!

Erin S.

Married on 06/25/2016

Everything we hoped for and so much more!!

Maddie's work speaks for itself when you see it, but what mattered to me and my husband was her quick response time and then when we met her, her incredible personality and seeing how much she CARED! You can tell she loves what she does and it shows! My husband hates taking pictures, and she made it fun for him and us for our engagement shoot and wedding day and her talent is truly amazing!! We are so thankful we found Maddie and cherish seeing our pictures everyday in our house. We've since used her for Christmas cards and more family photos. She produces incredible pictures no matter what she is shooting!

Cynthia L.

Married on 05/14/2016

Wonderful Experience

I knew when planning my big day that I wanted to pick a photographer that would capture everything!!! Maddie did just that. We planned everything, she asked me what important moments I wanted and went beyond to capture everything. As a bride, I was not there for every part of my guests experience but I was to see all of the moments in my photos. I had record of everything from the food to my guests dancing. I love all of the intimate photos between my husband and I that only we were a part of. I could not recommend Maddie more. Her professionalism and the ability to make two awkward people feel comfortable in front of a camera is priceless!!!

Raezzelle

Married on 04/30/2016

Maddie Moree was one of my favorite vendors for my wedding!

Maddie is a truly amazing professional. You can tell she loves what she does through her photos. She was even helpful with my wedding even when it came to stuff other than photography. I feel lucky to have had her as my photographer! I cannot thank her enough for her amazing work for my engagement, wedding pictures and for all her help on days leading up to the big day! I definitely recommend Madison!!

Choosing a photographer was one of the hardest decisions we had to make, but we definitely made the right choice! Maddie put everyone at ease. She is a wedding pro for sure and so easy to work with. Not only did she capture wonderful memories of us as a couple, but the pictures of our friends and family are priceless. Many of our guests commented on how great she was and what a good job she did. We could not ask for a better photography experience. She is doing our friends' wedding in a few months and I am already excited to see the pictures!

Amanda W.

Married on 04/22/2016

Amazing photos!

The best day of your life deserves the best photos! We had to reschedule our wedding and Maddie was so sweet and flexible. She custom ordered a couple items we wanted from a company she didn't already use. We loved her!! We def plan to travel to Denver soon and would LOVE a second chance at photos with her!

Christy

Married on 04/02/2016

I LOVE Maddie Moree photography! Madison is so fun and easy to work with. She has an amazing talent for capturing our personality-filled moments in such a beautiful way. She's delivered excellent work with my engagement photo session and I am so excited to have her capturing my wedding ceremony. I highly recommend Maddie Moree!

Liz S.

Married on 10/10/2015

Too Fantastic For Words

Wow. Where do I even begin? Maddie made our wedding day unforgettable. She was professional, fun, prompt, responsive and creative. She took charge when it was time for formal pictures and made sure to capture every amazing memory from that night. It also doesn't hurt that she made sure we were never thirsty and that I never lost my shoes :). She helped me create a beautiful wedding album that I unabashedly shove in all of my guests' faces. I would recommend Maddie a million times over. You won't regret it!

Alora

Married on 09/19/2015

Maddie was amazing. She basically coordinated the wedding the day of and she had everything under control helping my wedding run smoothly. Hiring her as our photographer was the best decision I made while planning my wedding. The pictures turned out amazing and she gave us a wonderful coffee table book as well.

Jessie

Married on 08/23/2015

Best photographer ever!

Maddie was a phenomenal photographer to work with! She did our engagement and wedding pictures. We were so impressed with how perfect she captured our personalities and relationship through pictures. Aside from her photography skills, her fun personality and laid back demeanor made her the ideal photographer to work with.

Georgia B.

Married on 02/21/2015

Absolutely Fantastic

Maddie Moree took my engagement and wedding pictures. The engagement pictures turned out beautiful. She captured the heart of the small town I grew up in and the love shared between my fiancé and I.

She also did such a marvelous job on my wedding photos. I talked with her on multiple occasions showing her pictures I wanted recreated from my parents wedding. She was so thoughtful and sought out the best ways to make those special memories and pictures come to life.
She made the process so easy and the pictures are something my husband and I will cherish for the rest of our lives. I have nothing but GREAT things to say about Maddie Moree.

+ 2

photos

Joyce

Married on 09/20/2014

Yen Studios absolutely hit it out of the ballpark when it came to capturing the emotion of our happy wedding day! They were great to work with. They were a breath of fresh air as they were not pushy and bossy. They were truly happy for us as a couple and enhanced the experience! I would highly recommend them to anyone and everyone. You will not be disappointed! We had a super engagement photo session and this helped us get to know them and for them to get to know us. This only made the wedding photo session better. The photo quality is unmatched. The photos are clear and bright and we are so very pleased.

Sue

Married on 12/28/2013

We must say that the team of Yen Studios did an AMAZING job for our wedding. We were hesitant because of the prices of all wedding photographers in Memphis, but Yen Studios worked out a deal with us that fitted our budget. Was it worth every penny! Rupert has the perfect personality for this field! A week before our wedding day, he met up with us to get to know us better as a couple, which was EXTREMELY helpful because my husband is a very camera shy guy. Rupert did a great job setting us at ease during the posed shots which was fantastic. His love for photography makes the photo shoot fun and relaxing. He is very friendly, professional and patient. On the day of our wedding, he brought in his assistant who was not only his asssitant but also MY assistant. She was so helpful from making sure my dress and make up/hair look good to bringing water and food for me to eat while my bridesmaids were busy running around. The quality of the pictures is AMAZING!!!!! Rupert captured the day exactly how I envisioned it. And the turn around was amazingly fast: not only did we get a preview of a few images that he posted up on Facebook on the wedding night, but we also received our viewing gallery less than a week later. Both my husband and I were highly impressed. These beautiful photos also showed up in a Memphis magazine as our wedding got chosen to be featured in a special wedding issue. We would HIGHLY recommend Yen Studios!! Rupert's worth every penny!

Whitney

Married on 06/22/2013

I had an amazing experience with Yen studios. They cared so much about making me happy and received personal attention that I didn't feel like just another client. They were great with coming up with creative ideas for pictures. They are meeting with me to create my wedding book. I never felt like they were just on the clock and arrived early and stayed late for me. Also, I was very impressed with their connections in the area and they got our engagement pictures in 4Memphis magazine. I cannot recommend them enough!

Maylynne

Married on 06/15/2013

Rupert is amazing! From the way he works with the natural lighting and the environment to the way he works with you, he is very personal, gentle and intelligent in his work. I'm impressed by how respectful he is to us as a couple, I feel like that is a hard thing to find these days. I am also impressed by the sheer quality of the pictures that both Rupert and his assistant (Ayla) took. Even in their unedited state, the pictures look amazing and I feel like Rupert and Ayla truly captured the wedding as a story unfolding. The edited pictures accurately reflect Rupert's professional ability... we absolutely love every single photograph. I couldn't be more happy with what Rupert did, his quick eye and artistic talent gave us beautiful pictures that will always remind us of the wonderful event that we all enjoyed together.
Are you interested?
Send a message