Reviews
4.8 out of 5 rating
Quality of service

4.8 out of 5 rating

Average response time

4.8 out of 5 rating

Professionalism

4.8 out of 5 rating

Value

4.8 out of 5 rating

Flexibility

4.6 out of 5 rating
96%
Recommended by couples
43 User photos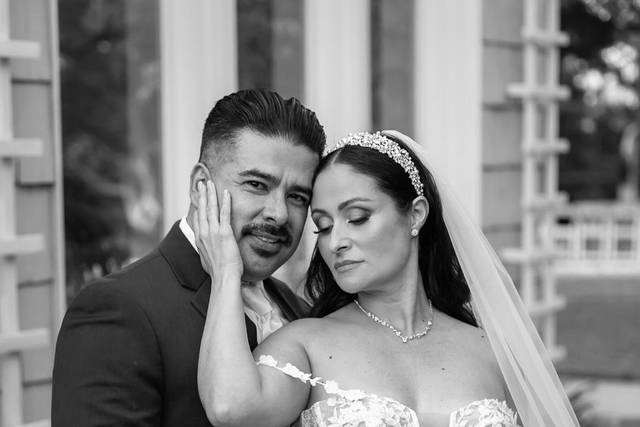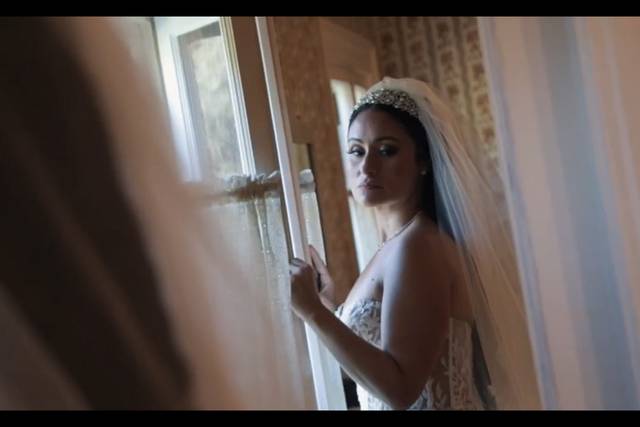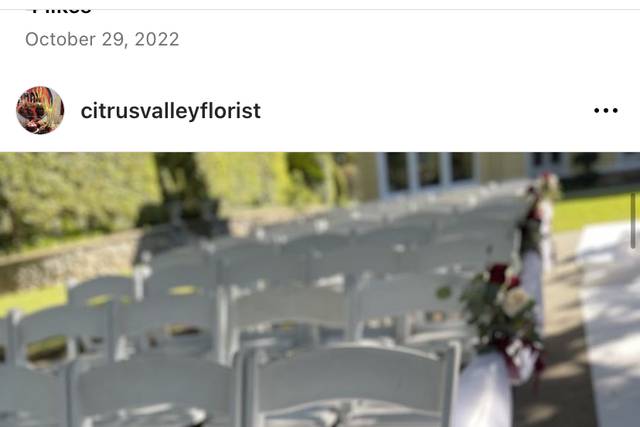 + 39

photos
Jenny G.

Married on 10/09/2022

Most Beautiful and Angelic Wedding Venue!

The Lindley-Scott House is the most beautiful wedding venue to date! My now Husband and I fell in love with this venue as we pulled up into the parking lot. As we walked around the venue, we were enchanted by its beauty and greenery. We booked the venue that same day! ALL of our guests raved on how beautiful and calming the venue was. They couldn't stop talking about it.

Diane and George are the sweetest and caring couple! They have been professional and communicative. They made wedding planning less stressful. They have went above and beyond on making our wedding day beautiful and run smoothly. Thank you to Diane and George for an amazing experience!!

We highly recommend The Lindley-Scott House to everyone whether it's for a wedding, birthday party, or baby shower!

Michelle W.

Married on 10/01/2022

Our wedding was beautiful thanks to Lindley-Scott House in Azusa, CA!

I want to start off by saying thank you, Lindley-Scott House! Scott, Diane, and George were amazing and took such good care of us. Beautiful venue, but limited options when it comes to little details such as choice of ceremony location and salad dressing options. The venue has their set and specific ways of doing things, but out wedding was organized and outstanding! What I enjoyed most about working with them was their attentiveness. This family-owned venue really understands how to make you feel welcomed and cared for. The most stressful part of the day was trying to abide by their schedule. The bridal suite is not available until an hour before the scheduled ceremony. Also, bridesmaids are not allowed to change and get ready with the bride, details like that were stressful to follow through such a fast-paced day. The most helpful or important factor was the food and cake were AMAZING! You can't beat the service and the ambiance of the place. They were knowledgable and experienced, I did at times get confused about the communication between the individuals at the venue. I had to submit information to one person and then the in-house coordinator wasn't sure of that information at times. So, it seemed there was some repeating going on, but not much. Reception was fantastic and they really were so gracious about asking us if we needed anything and took such amazing care of us. Again, they stick to a very organized and affirming schedule, so don't expect to have a reception til one in the morning, but this venue is worth every penny!

Justine M.

Married on 07/23/2022

Grateful ❤︯

Honestly, we feel so grateful to have booked the Lindley Scott House. I booked Lindley Scott because of their amazing prices- it really is such a good price for everything that comes with booking this venue. The venue is gorgeous, the location is easy to get to, and the fact that we could have the ceremony and reception at the same place was great. Another plus was the handicap accessibility of this place- it was ideal for our older family members. From the moment I reached out through Wedding Wire, Diane was so helpful. We met with her to tour the grounds and she answered all of our questions (also she's so funny and sweet, we love her). We booked this venue over a year before the wedding, and all throughout the planning process- whenever I had questions or anything, Diane was there to help. We chose to get married at the arch area, as our wedding was in late July and the arch area is shaded. We didn't have to worry about chairs, or set up/clean up, linens, the cake, anything! All I had to do was book outside vendors for photography, DJ, and floral/decor. The fact that in house coordinators are provided is also so great. Diane was up front about what they do and don't do- we met with George for the rehearsal and it went really smoothly. He answered our questions and was great to work with. The day of, I got ready at a nearby hotel and we got to the venue at 4:30pm. Francesca was so sweet and helpful all throughout our time there. Our photographer took lots of pictures before the ceremony- of the bridal party, ceremony set up, etc. From there everything just went SO perfect. We had been told by family and friends to expect at least one thing to go wrong. It didn't. We felt supported and stress free the day of, because the multiple in house coordinators were working hard to ensure everything was flowing as it should. We got to be present with each other and our loved ones because we knew everything was being taken care of. The dinner was SO YUMMY. We did the tri tip or chicken with garlic mashed potatoes and asparagus. Everyone loved it! Francesca was so attentive the whole time. She got me and my husband drinks, and I was so caught up in the evening that I didn't eat my dinner much. She offered to pack a fresh plate for me to go! And packed up some of our cake for us as well 🥹 she would check in and see if we needed anything. It was so sweet. We felt so taken care of. It really was the happiest day of our lives so far and we are so thankful to Diane, George, Francesca, everyone at the Lindley Scott House that made our day!

I saw someone mention the parking on here- it is tandem! We had the option of hiring a valet but instead let our guests know ahead of time the parking situation. It didn't end up being an issue at all.

I saw someone else talking about the no open flames rule- it makes sense and I was kind of bummed that we couldn't have real candles, but I just got artificial tea lights in beautiful votives and they were gorgeous :)

Are you interested?

Send a message

Dennette M.

Married on 07/22/2022

Over the Moon Happy with this Venue

Our daughter's wedding was held at the Lindley-Scott House in Azusa on Friday, July 22, 2022 and we were "Over the Moon" pleased. It is a fabulous venue, beautiful green landscaped setting for an outdoor wedding, pictures turned out amazing and a beautiful Carriage House for the reception! The owners were so accommodating, helpful and kind! Their wedding coordinator for the day of was excellent, so detailed, communicated well, thus everything went so smoothly. The food was delicious, in fact it was the BEST food we have ever had at a wedding. The service from staff was excellent. I highly recommend the Lindley-Scott House for a wedding!

Clio B.

Married on 07/16/2022

The venue of our dreams

In the crazy world of trying to plan a wedding, there's no better place to begin than the Lindley Scott House. Diane always took such great care of us - walking me through my endless questions, giving us helpful pointers, and adding such a kind touch to an industry that can seem so cold. Everything you could ever need is included - food, which we got SO MANY compliments on, a good amount of parking, tables, chairs, a day of coordinator and the cake from Some Crust bakery in Claremont. What's even more surprising was that this was one of the most affordable venues we looked at. The grounds are absolutely gorgeous, and even in our mid-July wedding, everyone stayed cool under the shade of the beautiful oak trees for the ceremony. So all I can really say is thank you - thank you Diane and your entire family for making our wedding a day we'll never forget. The Lindley Scott House and its team will always hold a special place in my heart.

Kaitlyn G.

Married on 11/13/2021

Gorgeous property with lovely staff

I absolutely LOVED this venue!!! My husband and I initially wanted to get married in May of 2021 but because of covid we decided to postpone until November of 2021. The venue was extremely accommodating to this. No hassle or issues with them. Working with Diane was an absolute blast! She is very responsive and one the the sweetest people I've gotten to work with while planning my wedding. I must have asked her a million questions and she answered every one.

The venue itself is gorgeous. I myself attended APU (which is across the street from the venue) for 4 years and I never even knew the place existed! It's as gorgeous as the photos. It really is like stepping in to another world when you enter the property.

The bridal suite is gorgeous and roomy. The staircase is lovely. The staff are very friendly and nice.

The ceremony area has lots of shade provided by a few large trees.

The reception hall is roomy and while still being comfortable and roomy. (we had just under 100 guests). The food was very good as well for the reception.

My husband and I were planning and paying for our wedding ourselves and we were worried we wouldn't be able to find a place that we liked within our budget. I was beyond pleasantly surprised with this place. It is very reasonably priced and it comes with many perks :).

I cannot say how happy I am that we found this place! Not only was the house and reception hall beautiful, but also the grounds. The only thing you probably have to be ok with is the color yellow :D.

Love LOVE LOVE!

+ 3

photos

Amber G.

Married on 10/17/2021

Made our day so perfect

What can I say? Diane, George, amber and the rest of the staff at the lindley-Scott house helped make our day more perfect than we could have imagined. Everyone there was so friendly and helpful. Diane is such a sweetheart. She was available to answer all my questions and to ease my mind when we were a lil more than stressed out. She always was able to calm us down and ease our stress. We honestly had no idea of what we were doing and she helped guide thru. They made our day so much more beautiful than we could have imagined. From the moment we walked out on to the property my husband and I knew that this was the place! From the house to the grounds everything was exceptionally beautiful. The historic house was gorgeous and just the perfect place to combine both of our styles. The beautiful garden was breath taking. The day of coordinator Amber was so awesome she guided us every step of the way. The wait staff was so friendly any time we needed anything someone was more than happy to help us out. George guided us on our rehearsal night down to the last tiny detail. He even gave us a couple trivia questions about the house. It was fun. All I can say about the lindley-Scott house is if you like the old time historical look this place is perfect. And all the staff there will do anything and everything to help make sure your day goes perfect and beautiful. If we were to do a vow renewal I would want to do it here again. We had nothing to worry about all we needed to do that day was enjoy ourselves and focus on one another which was such an amazing feeling. All I needed to do was be present in every moment with my handsome loving husband. THANK YOU TO YOU ALL AT THE LINDLEY-SCOTT HOUSE!!!!

Marissa M.

Married on 10/16/2021

Wonderful Wedding Day at the Lindley-Scott House

There was a point when we weren't sure we'd be able to have the wedding we wanted in Southern California for the budget we had...then came the Lindley Scott House and it was an answered prayer. Where we were getting nickel and dimed for every little thing possible at other venues, having our ceremony and reception here didn't come with any hidden catches, gimmicks, or fees.

We had such a wonderful experience with George and Diane that started with answering our venue inquiry almost immediately at 10pm one night and wrapping up with George helping the guys pin on their boutineers before the Ceremony, day of!

They were very helpful, flexible, straightforward and communicative throughout our whole planning process, even making extra accommodations to help us make sure our guests felt safe in this post-covid time. The food was delicious (something we were nervous about up until the day, because there are no food tastings at this venue), the bartenders and waitstaff were so pleasant and professional, and our guests couldn't stop talking about how gorgeous the venue itself was! It was such a perfect day and we can't thank The LS House enough for hosting it!

Wesley W.

Married on 09/12/2021

Fantastic! Great Venue, Great Prices, Great People to Work With

Diane was very easy to work with and responsive to any questions or concerns I had. She has many years of experience and recommended very good vendors that we enjoyed working with. The venue was beautiful and has space for both the ceremony and the reception so it's very convenient. I was afraid at first to have my ceremony outdoors but there is so much shade provided by beautiful huge trees that even when my wedding day peaked at 100 degrees, the actual ceremony was perfect! The reception was equally fantastic and the food was amazing. The acoustics and the ambience of the room was great as well and really added to the night. On top of this, this venue is extremely affordable and had the best prices, when compared to 10 or so other wedding venues I looked at.

Dana

Married on 11/24/2019

Talk about making our day easy !

what a joy to have the complete passion of the venues owner as a staff guide. I loved every part of my wedding here at the Lindley Scott house no stress everything was so smooth it was a Blessing To have my wedding and celebration at the Lindley Scott house I would not change a thing thank you for all your work and encouragement to celebrate our Love thank you ! And I would encourage everyone to take their celebrations their .

Ana R.

Married on 10/26/2019

Highly recommend the venue and staff and the Lindley Scott House

The wedding and reception for my daughter and her new husband last Saturday was wonderful. Your staff was curtious and the room was beautiful. I want to especially thank George and staff for setting up the dessert table since Some Crust did not. I paid extra for them to do the set up but apparently the person who delivered the desserts missed that. George and company took care of it which helped reduce my stress during a busy time.

I also want to thank you for being so kind and adding another table at the last minute. Family politics were taken care of because of your kindness :)

Overall, we were extremely happy with you and the team at the Lindley Scott House.

Sincerely another happy mother of the bride,

Jaque S.

Married on 09/01/2019

Fantastic!!!

Diane at the Lindley Scott House is such an amazing person to work with! She makes you feel at home and is so understanding and flexible. The property itself is also BEAUTIFUL!!

Beautiful Vintage Garden Wedding

Our experience at the Lindley-Scott House was truly memorable. We were so well taken care of by Diane and George. We immediately fell in love with the beautiful venue that we didn't even have to search elsewhere. I loved especially that the venue practically took care of everything for us easing a lot of stress and anxiety. We went with the filet mignon option and married on a Friday. I truly want to thank everyone at the venue for such a wonderful wedding we had. Our guests are still raving about the wedding.

Kimberly

Married on 03/09/2019

Beautiful Location

Dianne at the Lindley Scott house was such a pleasure to work with. Everyone complimented on how amazing the meals were. Everything was effortless and the decor was easy to match. Dianne was very flexible with our requests and the bakery that works with the Lindley Scott House made an amazing cake

Roger M.

Married on 12/08/2018

Groom of the event

The LSH is the finest example of a family owned business. George, Diane, and Scotty are all so attentive, accommodating, and nice. During the planning stages, you will work with Diane who is incredible, especially at responding despite what hour of the day it is. Later, you will meet George on the night of the rehearsal, and Scotty on the day of the event. Aside from that, the gardens look like something straight out of a fairytail. The grounds are manicured, lush, and are excellent for photos. I also think that the trees where responsible for blocking out the sounds of traffic. Then, there was the wedding carriage. It looked so beautiful!! Its clean, spacious, and the food was so GOOD!! I have attended many weddings in the past, in which the food was undercooked, cold, and mediocre. However, with the LSH, you wont encounter this problem!! Its hot, delicious, and comes out on time and quickly. We can thank Scotty for that. Speaking of which, he was always there to assist us, as well as his staff. They are polite, and always giving water, ice tea, and cleaning. I HIGHLY RECOMMEND!!

Amber

Married on 11/17/2018

Magical Event Space - Highly Recommend!

From the moment we walked into the Lindley-Scott House we fell in love with the place. It was the first venue we visited and we knew that we wanted to get married there. Diane was amazing, she established a great relationship with me, my husband and two daughters the first time we met. During the 9 months before our wedding she remembered the small details about our big day, even remembering my daughter hates asparagus.

The venue was absolutely gorgeous, the staff was professional and I absolutely LOVED our Wedding Coordinator. She was the perfect person to have by my side when the DJ played the wrong song or when we were changing our minds last minute during the reception.

Diane and her team made recommendations on vendors and even got involved when we had an issue with the baker provided through the venue.

I can't speak highly enough about our experience. The atmosphere, look of the venue, food and staff was absolutely amazing. I would recommend the Lindley-Scott House for any bride looking to have a memorable wedding, it can be classed up or kept casual.

Thank you Lindley-Scott, our day was made even more special by your attention to detail and care during our big day!

+ 2

photos

James B.

Married on 11/17/2018

I was a guest at the event

I attended a wedding at the LSH in November, and it was fantastic. The staff, food, and event were all devine. Firstly, the employees were professional, polite, and efficient. Secondly, I had the steak, and it was as delecious as the dishes at the Ritz. Thirdly, the event itself was organized and fun. Lastly, I would like to mention the bartender, Tar. Yes, their bartenders name is Tar. The dude is one of the nicest, raddest dudes I have ever met. He even through in a double for me several times, free of charge.

Timmy G.

Married on 09/30/2018

Extravagant

I knew this was where I wanted to get married after my first meeting here. I've heard great reviews about how beautiful the location is as well as the professionalism of the staff, so I had to check it out. After having my meeting with the delightful woman, I had the chance to see the grounds and I knew this was it. The location was well kept and it had a beauty and simplicity that caught my eyes. My wedding day was something I dreamed of ever since I was a little boy and the Lindley Scott house made it into a reality. The staff was amazing, the location was beautiful and the food was great! All my friends enjoyed the location and most importantly my wife did too. Great venue and I would recommend it to anyone!

Lauren

Married on 09/15/2018

Lauren & Ricky's Wedding

Our Wedding was September 15th 2018. Diane the owner was very easy to get in to contact with and very professinal. The wedding coordinator's (sorry I forgot their names but it was a man and a women) were super on top of things, making sure that my new Husband and I had everything we needed.(a whole bottle of champagne for myself lol at our sweetheart table😊) The bridal sweet was nice but small all of my bridesmaids my mother and kids were allowed up there. We got to do our frist look on the beautiful stair case. The ceromy went as plan, the only thing was that after the ceromy nobody was directing our guest to the reception area and our guest were just standing around. Our grand entrance went well not sure if the DJ or wedding coordinators had the wrong order of the bridal party names to enter. Food was good didnt get to eat much bc i was so busy. Bartender was great and service was fast always serving bride and groom first. Dance floor was perfect size even though it looks small it brought everyone closer to dance together. Restroom were decent. I wish we had more time at our weeding we only had 5 in a half hrs. But overall great Wedding! Thank you Lindley-scott house😊😊😊

Gloria

Married on 08/19/2018

My nephew got married in an outdoor ceremony at the Lindley Scott House. It was so beautiful we decided to hold y sister's retirement party there, as well. Everything went well. The grounds and facilities are lovely and well maintained. The staff is professional, friendly, attentive & helpful. The food is well prepared and very tasty - definitely not your run-of-the-mill banquet fare. There's plenty of room on the dance floor. Of course it's kid friendly and wheelchair accessible.

Melanie

Married on 04/21/2018

The Lindley Scott House is an absolutely hidden gem. My guests could not believe it was located in Azusa. The venue is beautiful and elegant. Diane and George were amazing to work with and the day of assistants/coordinators were a dream. I didn't want or need for anything.

One thing I was worried about was the food since you are unable to taste it beforehand; I didn't need to be. Everything was delicious and I received many compliments that it was the best wedding food they've ever had. Is it innovative or trendy? No it's not. But it's classic and delicious and they served good portions.

Please do not hesitate to book this special venue. I would re book again in a heartbeat. Attentive, accommodating staff, beautiful photogenic venue, and delicious food. You can't go wrong.

Andrea

Married on 12/16/2017

Honestly i was dreading my venue hunting the most out of all the planning but Diane and Scott made my whole venue experience so painless! They were so helpful, responsive, and accomodating - they couldn't have made things easier for me. The Lindley Scott house itself more than met our expectations. And I loved saying I do underneath the giant oak tree!

Amanda

Married on 09/30/2017

We loved having our wedding at the Lindley Scott House! They make everything so easy, and at a very fair price. Diane, George, and the whole team made us feel so well taken care of on our special day. The site is BEAUTIFUL! The food is very good, and they have an expansive bar selection for the reception. They also include the cake from a local bakery, which was convenient and delicious!! Our big day was perfect, and this was the perfect venue for us! We highly recommend the Lindley Scott House!!

Carrie

Married on 09/09/2017

We recently (9/9/17) held my daughter's ceremony and reception here. The venue is beautiful. We used the arch for the ceremony. From our first appointment and meeting Diane, we fell in the love with the site and Diane. Any time we asked to come by and walk the grounds again or needed a measurement or an answer to a question, Diane got right back to us and treated us as if we were her only bride getting married there. We met George the night of the rehearsal and he was very patient and very precise and organized. The day of the wedding everything was set up exactly as we had asked. Emily, our coordinator, was on top of everything and always had a smile. The food was very generous portions and we got a lot of compliments from guests. (we weren't allowed to try it ahead of time but had read previous reviews and trusted it would taste good). The staff was very on top of things. We would highly recommend this venue and loved how stress-free it was dealing with everyone there.

Makayla

Married on 09/09/2017

The Lindley Scott House was incredible!! Diane was beyond amazing! She was so kind, funny, and helpful in every situation. We had a outdoor ceremony and an indoor reception. The morning of our wedding a massive storm began and we were devastated that our outdoor ceremony we had planned would probably have to change and be moved indoors! However Diane and her husband George were on top of it. They set up the ceremony outside and covered everything up for us in the hope that if the storm cleared we could still have our outdoor ceremony we were dreaming of. They were so helpful and prepared. The rain cleared about 45 minutes before our ceremony was to begin and they let me choose if I wanted to go for it or change our plan and we went for it! They got everything set up perfect beyond my imagination with in 30 minutes and we had the most BEAUTIFUL ceremony I could have dreamed of. The food was so delicious, everyone loved it. The venue is stunning and the people were so great to work with Scotty and Emily were our wedding coordinators for the day provided by the venue. They were so attentive, helpful, kept everything running smoothly and on time. I felt so beyond blessed to have such wonderful people help us put together the best day of our lives. I recommend The Lindley Scott House to everyone!
Are you interested?
Send a message