116 Reviews
Recommended by 99% of couples
Quality of service

5 out of 5 rating

Average response time

4.9 out of 5 rating

Professionalism

5 out of 5 rating

Value

4.9 out of 5 rating

Flexibility

4.9 out of 5 rating
345 User photos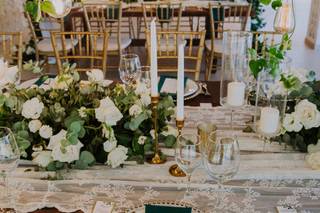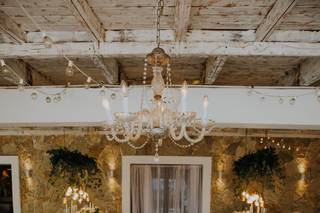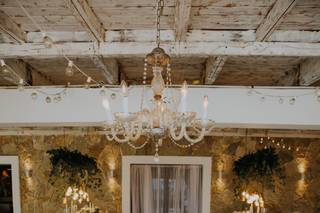 + 341

photos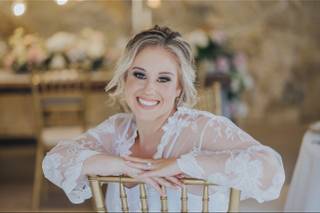 Featured

Anika E.

Married on 05/25/2022

Fairy tale wedding

Hello everyone!!! Finally, I am very excited to share with all of you some photographs of the fairytale wedding that I had always dreamed of. Our big day was May 25th, it was a dream come true and the most beautiful day of my life. I am still over the moon about my big day and our guests are still talking about how wonderful it was!
- Resort: We stayed at Riu Palace Punta Cana along with all our guests and everyone loved it.
- The bridal suite is a fairy tale in real life, it's just a really beautiful and magical place to get ready with your bridesmaids. We had lunch together at Kukua and the food is just as delicious as the wedding menu.
- The Kukua family is just amazing, words are not enough to explain how perfect the service and hospitality was. The entire staff are so sweet and attentive the whole day with you and the rest of the wedding guests as well! JUST BOOK YOUR WEDDING WITH THEM.
- Mayte is unique and I love her sooo much. She is a handpicked gem, extremely organized, and committed on bringing your wedding vision to life. The flower arrangements were just as beautiful as I planned and my guests of course wanted to take them back to the resort. LOL
- Rachel, she is sent from heaven. She is with you all the time during the planning process and even after the wedding. You just end up being her family forever! . She will make the whole process smooth and incredibly stress free. Rachel makes your wedding dream come true without breaking your bank account. I planned my wedding during school time and I didn't really feel like it because she did everything for me. Everyone should have Rachel as a wedding planner once in their life. I just couldn't do it without her. I love her so much. ***I was one of the lucky ones to have her on my wedding day. YAYYY***
- Thank you to the Kukua family and the entire team, for a truly unforgettable moment of our lives. It will live in our minds forever and always.


+ 9

photos

Leitha

Married on 12/01/2022

The perfect venue

My Fiancé and I are having our wedding here December 1st 2022. Rachel has been absolutely amazing to work with. I wish I could give six stars for Responsiveness and Professionalism. She helped us go through the quote line by line and gave us advice and ideas on how to make the day perfect and fit in the budget. She is always available for even the smallest question, I can't express how happy I am I found this venue. The details and options are much better than the resorts we looked at and similar in price! We are so excited!

Kukua Beach Club & Restaurant's reply:

Leitha,

We are soooo happy you found us as well! You are loved here at Kukua and are so excited for the magical moments yet to be had. We are glad that you feel supported and that we are able to bring you peace of mind because we know that planning from afar can be so daunting. It is personal for us and we strive to always make sure that you are not just knowledgeable and able to make informed decisions for your best interest, but also that you feel valued because we genuinely care. We are getting ready to start counting down the days until we give you that last squeeze before you walk down that aisle.

Love your very excited newfound extended family,
The Kukua Wedding Team

Yanell A.

Married on 06/22/2022

Incredible experience

I am incredibly happy with the way everything turned out. Mayte, Rachel and the entire Kukua staff were phenomenal. They were attentive, flexible and most importantly, executed my vision to the T. Kukua is perfect for a small to medium size wedding. We hosted 49 guests and it felt just right. The food was incredible, the drinks were great, our guests are raving about the experience till this day!

Are you interested?

Send a message

Tatiana S.

Married on 06/22/2022

Dream wedding!

My husband and I got married here on June 2022 and it was absolutely amazing! We had to change our dates 3 times due to all the lockdowns and restrictions in Canada, and everyone including all the vendors were so understanding and accommodated us every single time. Rachel and Mayte are so sweet and made wedding planning so easy! I wasn't super particular and left a few details up to Mayte's creativity and she did not disappoint, everything was stunning!
There's not one thing I regret, I'd recommend Kukua over and over again!
All my guests are still raving about our special day!
Thank you again to all the staff, we will definitely be visiting the restaurant when we vacation in Punta Cana.

Yuliya C.

Married on 06/16/2022

Dream wedding

all I have to say is that if you are stressing for the perfect wedding venue stress no more! Kukua beach club is the perfect place to have your dream wedding you have always wanted!! Our wedding was everything we wanted and more! Everything was even more beautiful in person (and yes the pictures are just like you see on IG/Pinterest even better in person). Rachel, mayte and staff were amazing. They are there for you every step of the way and make you feel like family! I never felt stressed through any of the wedding planning. Rachel made is really fun and simple through the whole process. The day of the wedding mayte was there the whole day making sure everything was perfect and checked in on you and the men to make sure everyone was happy. The day was perfect and the ceremony was sooo beautiful even though it did rain at night we were still able to party and dance the night away. A huge thank you again to all the staff, Rachel and mayte for working so hard and making our day a dream come true 🙏🏼😍😍😍😍😍😍👏🏼👏🏼👏🏼👏🏼

+ 5

photos

Helen W.

Married on 06/01/2022

Our Dream Wedding Thanks to Kukua

I am finally getting around to writing our review for our wedding at Kukua at the end of Jan (I have been avoiding my laptop after work since working from home due to Covid so it is beyond overdue!)
Now where to even begin this review as I'm not sure my words can really do it justice!

From the very first email you could tell that Kukua and its amazing coordination team of Mayte, Rachel and Bego were operating at a completely different level to other wedding venues (and I reached out to a lot of venues around the world before choosing Kukua!)

Kukua usually hosts 100s of weddings every year yet despite this they managed to make us (and I'm sure every couple that chooses them) feel like our wedding (and making it everything we ever dreamt of) was their top priority. Their customer service, attentiveness, responsiveness, flexibility, organisation and warmth was second to none and just makes you feel really special and excited about your wedding. I felt so comfortable and confident about our wedding because of the Kukua team - which was amazing given I was planning a destination wedding from Australia and had never been to Kukua before!

Whilst planning the details of our wedding Rachel was on hand literally all hours of the day offering advice and support on any matters (even beyond our wedding) that came to mind. She felt like an old friend from our first conversation and still does now.

Arriving at our tasting a few days before our wedding was like a dream. The venue is even more stunning than the photos let on and Mayte again just made my husband, our wedding and I feel so special, important and that everything was in hand. Nothing was too big an ask and Mayte stepped us through all the details so they would be just how we imagined.

The food and drinks during the tasting were incredible (I'd return to the DR and Kukua just for that!) and they were replicated to the same super high standard on our wedding night (and we went with the cheapest menu option!)

On our wedding day it was just amazing to see everything we had been thinking and dreaming about be come to life! The hard work, detail, organisation and care that Mayte and the Kukua team put into the décor and just making sure we had the best experience was unbelievable. Seriously the décor and floristry is just jaw dropping! I can't imagine what our wedding would have cost if we tried to achieve the same result in Australia!
Everything ran so smoothly throughout our wedding, the service us and our guests received was just another level and every little detail just blew us away. I honestly wouldn't choose any other venue if we were to plan our wedding all over again!

My advice to future brides would be do not hesitate to book Kukua for your dream wedding as they will make everything beyond amazing!

Be specific with the DJ about the music/ songs that suit your wedding party (I wasn't specific enough).

Tell your guests to bring towels if they are going to jump in the pool at the end of the night.

Confirm with Kukua if they can organise a towel for the bride and groom to get the sand off your feet after beach photos if you're wanting to put shoes back on.

Did I mention book Kukua if you're serious about realising your dream wedding!?

Thank you so much Rachel, Mayte, Bego and the whole Kukua team – you are all so special and truly amazing. We will cherish our wedding experience with you forever!


+ 11

photos

Kukua Beach Club & Restaurant's reply:

Helen,

You were so easy to love from the moment we connected and having you share one of the most significant moments in your life with us, was our blessing! It means more than words can express to know that you felt loved and supported throughout your journey (and beyond), as choosing us all the way from Australia speaks volumes. Watching all the love that was shared on your wedding day and seeing you in your dress as your floated down the aisle, are memories that we will forever cherish! We can never express how grateful we are to have been able to make your dream wedding be everything you ever wanted. Our hearts and arms will forever be open awaiting the day we can shower you both with love again.

Love forever and a day,
Mayte & The Kukua Wedding Team

Gina A.

Married on 04/28/2022

The Wedding of My Pinterest Dreams

Our wedding was on April 28, and I've finally had time to digest everything and I'm ready to share with you all my destination wedding experience! Sorry this may be a long one!

Our wedding was on a Thursday and we arrived on the Monday prior, and departed on Sunday. If I could change anything about this, I would have arrived closer to the wedding and stayed longer after the wedding. (EDIT: We arrived multiple days in advance because 48 hours prior to our wedding, we had a meeting at Kukua with Mayte to go over final details including menu and drinks. Additionally, you get to taste test all the appetizers, all the drinks, and they bring out a full course presentation similar to what you'll get on your actual wedding night - aka come hungry because the food is delicious!) We were so excited and anxious for our big day, but didn't want to do anything too adventurous in case of medical accidents, getting ill, or getting sunburned etc. would have loved to do some excursions (hiking, catamaran, or day trip to saona island or Santo Domingo) but we just stayed local near the resort.

The weather during our week there was insanely gorgeous, never too hot, not too cold, it only rained the last two days we were there which wasn't a huge deal to us. I brought hand fans for my guests thinking they'd boil during the ceremony but actually the ocean breeze kept everyone cool under the setting sun and it was quite comfortable. Even Carlos who was standing facing the sun at the alter didn't break a sweat, and my dad who sweats just by stepping foot outside, didn't sweat at all!

Day of the wedding, my bridal group (mom, grandma, sister, & mom in law) got picked up at 945 from our resort. At Kukua, we met Mayte, and Olga Montilla (make up artist) showed up right at 10. Olga organized who would go first based on the services and styles we wanted - she was incredibly thorough, gentle, and kind. She made all of us look absolutely incredible and our makeup and hairstyles held up throughout the entire night. My sister has Down syndrome and Olga was so careful and patient with her, it was such a sweet moment for my sister and Olga had no problem making her feel at ease. During our getting ready we had options for lunch and drinks. The bridal suite is air conditioned which was great and felt just right. I love how cute the bridal suite is and fit our little group just right. But plenty of seating for larger groups too! And of course the big mirror!

Around 2pm Mika from Punta Cana Photography showed up and she is such a gem of a human, I was so impressed by her professionalism behind the camera and telling us how to pose and different angles. I'm no supermodel but the sneak peeks I've gotten have blown me away. She did a great job at telling us where to go and what poses to do. You can tell that she knows what she's doing without being rude or obnoxious, she was in fact just the opposite very calm and meticulous and the photos so far turned out amazing! I cannot wait to see the rest! I did do a first look with Carlos and it was great to see him before the ceremony because I was less nervous walking down the aisle and I was just so excited to see him and get alone time with him. Highly recommend if this is something you're on the fence about!

Ceremony time! After the first look I went back upstairs for last minute touch ups with Olga, and then I went downstairs to greet my dad who would be walking down the aisle. I had a huge emotional breakdown at that point because everything hit me all at once, all the feelings of being overwhelmed, the excitement that this day had finally come, and that my dad was here to be with me and share this moment. I did shed a few tears but my makeup did not budge!!!! Olga's application and expertise really showed because my emotional state didn't ruin the makeup at all! I forgot to mention that Alejandro (Kukua's officiant) came to meet me upstairs before the ceremony to go over the script as we had planned to do a hand fasting piece. I wish I had been more focused and asked specifically about the hand fasting because I was under the assumption that Alejandro was going to perform it for us. But at the alter, he was holding the microphone and the iPad and so had no free hands to "tie our knot" so carlos and I awkwardly held our ropes and in the moment was too flustered to do it ourselves. Otherwise the speech he gave was beautiful and really touching for our guests. I would have rather practiced the hand fasting portion and communicated better about that but it did not distract from the overall moment.

After that we took a few photos with friends and family, and then we had dinner. Let me tell y'all!!!! Dinner was freaking amazing, by far the best food I had while in Punta Cana. For cocktail hour we served yucca balls, cheese balls with guava, and paella. We decided our specialty drinks were the coconut mojito and the passion fruit mojito. Our welcome drink was the blue lagoon (or blue Hawaiian) since it matched perfectly with my accent colors! For dinner We had the salad with strawberry dressing (came in a pineapple), penne pasta with vodka sauce, white fish and chicken with mushroom sauce and mashed potatoes, and our cake was vanilla with guava filling. Guys, the food was so so good! But I got full really quick, I wish I could've eaten more of the food but I was so stuffed and also just excited about the day!

Post dinner was cake cutting, and then the party started. The dance floor and bar server and the DJ were amazing, I couldn't have asked for a better experience. We had such a small group that the bar server actually started bringing drinks and shots out to us on the dance floor it was great! We did an open bar for 3 hours and it sufficed perfectly.

Overall, the day goes by way too freaking fast, and I just wish I had a time machine to slow it down and soak it all up. I thoroughly enjoyed every single moment and the service and hospitality of Kukua was beyond words. I don't think my dream wedding would have came to life were it not for Rachel, Mayte, Olga, Mika, and everyone else involved. I realize this was a huge operation and everyone really put 100% effort into making our day so so special. Thank you to everyone involved and everyone who had a handle in our fairytale, it was a dream come true! 💕🥰

Rachel: thank you so much from the bottoms of our hearts for being there from the very beginning when I thought the Pinterest wedding of my dreams was just a fantasy - you made the dream come true with the help of Mayte and I'm forever grateful for your guidance and assistance.

If you made it this far, thanks for reading my review I hope it was helpful for future brides and that it solidifies your decision to have beautiful Kukua as your venue for your special day. I found Kukua on Pinterest as I kept searching for Caribbean beach wedding and Kukua kept popping up, and all the pictures were just so gorgeous. I knew after one conversation with Rachel that based on the price point and the customization options, this was where I wanted my fairytale to take place.

+ 6

photos

Kukua Beach Club & Restaurant's reply:

Gina,

Reading your words fills us with such emotion and love, you have no idea! We are thrilled knowing that every aspect of your wedding day was so wonderful and that your wedding dream was not just a dream, but a true reality for you. You both deserved nothing less! Thank you for sharing your wedding journey with us. The memories of seeing your happiness, beauty, and love will forever live with us and we are blessed beyond measure. May your hearts carry the love you felt on your wedding day, always. We look forward to the day we will see you both again!

Forever sending love from afar,
The Kukua Wedding Team

Luciana

Married on 03/05/2022

The Wedding of My Dreams!

I got married on 03/05/22 and Kukua made my wedding dreams come true. All the way from the communication to our send off - everything was perfect. The food was INCREDIBLE! the decorations were better than I could have dreamed. Mayte was an angel to me on this day! The service was absolutely amazing! I have guests STILL talking about the drinks and cake and how amazing they were. I could not have picked somewhere better. Most brides stress for a whole year planning their wedding, I was so relaxed because Kukua did EVERYTHING. I'm so happy, I wish I could relive this day over and over again ❤️

+ 5

photos

Kukua Beach Club & Restaurant's reply:

Luciana,

It is so heartwarming to see all the happiness in your photos and relive all the memories of your wedding day. We are overjoyed to know that you were so happy and truly felt loved, as that is our only wish for you guys. Your wedding journey gave us beautiful memories that will forever live with us because you are both such beautiful people both inside and out.
It is our genuine honour to have you as part of our Kukua family and we will be sending wishes for endless happiness from afar, for always. We miss you both already!


Sending an abundance of love,
The Kukua Wedding Team

Kimberly C.

Married on 01/28/2022

Wedding of our DREAMS


Ok, let's talk Kukua Beach Club & the team of experts who made our DREAM WEDDING possible.

Rachel, wow you blew us away! Not only did you have to put up with me for one year but when Covid hit you took on the challenge of being by my side for two! Rachel held me together when everything around our wedding fell apart due to travel from the US in the pandemic, she did this with grace, kindness, love, and at times being the only reason the tears I cried stopped. She was always the warm voice on the other side of the phone, the funny text, or just the "checkin in" to see how i was holding up. A week in a half before our wedding date when I decided I wanted to add a violinist via text, Rachel was quick to pick up the phone and call me. She simply took on every task I asked of her with kindness & love. Because of Rachel, I did not worry about a thing! She made it so clear as to when things needed to be done by & just how to do them. Any questions, she was right there!

Mayte, a warm smile to always greet you! Showing up to Kukua for our tasting I had many nerves. Mayte was right there! She was so welcoming and her soft voice and warm smile instantly made me feel comfortable. She made the tasting run so smooth, and boy were we full! Day of she welcomed me with the biggest hug and showed us to the "get ready room" STUNNING!!! She quickly hung my dress and asked if i was in need of anything. She was never to far away. Always checking in to make sure myself & my girls were doing ok, and offering anything that we may have needed. Talk about service, mid way through the day she even brought my Bouquet to me to ask about any finishing touches I wanted. It was already soooo amazing!

Mayte & Staff, don't even worry about what your wedding day will look like! All of my dreams were blown away when I walked into the venue once it was all set up. My dreams didn't compare to what was my real life reality! It was picture perfect, magazine worthy, breathtaking. The staff always were smiling!!!! They got things done in a timely manner with a sense of calmness. Each and every one of them treated myself and my guest as if we were family.

Karina Jensen, HIRE HER!!!! Our wedding photos are still blowing me away!
Karina Jensen is a game changer. It was if she wasn't there, but she was able to capture every detail and the feelings & emotions behind them. She is one of the most unbelievable loving souls I have ever met. Her presents made me feel like I didn't have to worry about anything. Even when she spoke, she spoke with a softness & friendly tone our guest also just loved her. Days following or wedding she shot an Island Session on a near by local beach. This experience was just what we needed as husband & wife. So romantic! As we got out of the cab, we got stuck in the rain, at the time I was sooo upset. But truth be told, when we received the photos back, she used this as an "happy accident" and you would have never been able to know I was caught in the rain. Our island session was amazing!!!!!

Violinist, DO IT!! SPEND THE MONEY!!! Our guest are STILL talking about how amazing she was & how much they loved this detail planned. Shhhh brides, this was a surprise for my groom! He had no idea until she started to play! 😍


Yanet- one of a kind makeup artist! She was great! Four weeks before my wedding my original hair & makeup team I found out were no longer in the DR and i was never told. Imagine how upset I was, but truth be told it was probably a blessing Yanet knew just what would work! I sat in her seat and the only thing I told her was I didn't want black eyeliner under my eyes. And WOW I love what she came up with! IG- yanetmakeupartist

Natasha- HAIR OUT OF THIS WORLD!!! Also she was a blessing. She wasn't originally who I booked but she was truly more then I expected. Taking on my wedding last min when my original stylist canceled she was hands down the better choice! She spoke with such a soft tone and when she could sense i was super anxious she pulled me aside and told me "not to lose my smile". Something so simple but truly changed my entire morning. HIRE HER!!!!!!!! IG- shalimova_natasha


Bring a beach towel! We had no plans to end our night in their beautiful swimming pool but that's where the night took us! Bride & groom and all our guest! Made for some amazing photos and video! Love! Live in the moment & book KUKUA for your wedding now!!!

+ 5

photos

Kukua Beach Club & Restaurant's reply:

Kimberly,

Oh how we love you two! Your special day was a long time coming and being by your side through the high and lows of it all was a gift we wouldn't trade for the world. Every step throughout your journey led to a day that was filled with magic, love and memories with each other/loved ones that you will carry with you all the days of your lives and that is a blessing that is unmatched. You two are beautiful souls and deserved it all. Seeing you in your dress as your floated down the aisle, is a memory that we will forever cherish! We can never express how grateful we are to have been able to make your dream wedding be everything you ever wanted. Our hearts and arms will forever be open awaiting the day we can shower you both with love again.

All our love,
The Kukua Wedding Team


Alexandra G.

Married on 01/22/2022

Fairytale Wedding

We got married at Kukua Beach Club in Punta Cana (DR) in January 2022 and it was the best decision we ever made! We started planning a little over 1 year out and they make everything so easy and stress free! My friends that had a traditional wedding at home were so much more stressed and spent so much more time planning. First off, their wedding planner Rachel is a godsend and is there for your every need. Communication was beyond perfect with quick and informative responses as well as the best support you could ask for! (Get ready to gain a new best friend). She is 100% the reason that everything leading up to your wedding is easy and perfect. She will give you real advice and suggestions and not try to upsell you for things you don't need.

They have created a community of current and past brides that are all there for each other with planning, answering questions and again making your wedding planning as easy as can be. This resource is something you won't find at other venues!

While Rachel is on top of everything leading up to the wedding, once you to the DR for your wedding week you will meet an equally amazing human being who is in charge of executing your wedding plans and literally making your dreams come true. Mayte is the sweetest and will make you feel like family as soon as you walk on property! She walks you through your food tasting and creates the magic that is your wedding!

Everything on our wedding day was absolutely perfect, the decor was extraordinary, the venue was gorgeous and the food was AMAZING! Don't think twice about booking here for your wedding, my guests will be talking about it for years to come! I am eternally grateful for Rachel and Mayte giving me the perfect wedding day!

Peep these photos by Love and Sea Photography of our wedding day!

+ 14

photos

Kukua Beach Club & Restaurant's reply:

Alexandra,

Best friends for life is an understatement! You stole a piece of our hearts and we will carry with us all the beauty that you two are for always. It was a joy for us to capture the essence of our visions and bring it to life. Every photo makes us smile from the soul, as seeing your happiness is the most wonderful thing in the world. Thank you for choosing us and know that you will always be a part of the Kukua family! Sending you both wishes that the memories and magic of your wedding day carry you through a lifetime!

Love always,
The Kukua Wedding Team

Hannah B.

Married on 12/08/2021

A perfect wedding!

I cannot say enough good things about our wedding at the Kukua, only that it went too fast!

For dinner we had our menu slightly customized to fit our tastes and it was sensational! The favourite of the group had to be the lobster! The cocktails were also delicious. We had a micro wedding and the Kukua did an amazing job of making a small intimate seating area for us that had all the big wedding feels. Mayte did a fantastic job of decorating and keeping us all happy at the Kukua! She also put together wonderful flower arrangements for us with minimal instruction.

On an organizational note, Rachel a key organizer, went above and beyond from day one of planning. She was on hand constantly and able to help guide me through the ups, downs and sheer uncertainty of a wedding especially during the pandemic. My wedding had to be moved once, and she made it effortless. Truly enjoyed the planning experience with her.

One of the best things about the Kukua is it is so customizable. Big, small, high budget, low budget there are options for everything.

If you are thinking of a dominican wedding, this is your place!!





+ 2

photos

Kukua Beach Club & Restaurant's reply:

Hannah,

You were such a sweetheart and it despite the extraordinary circumstances of navigating a pandemic, you were our ray of sunshine! It is easy to do things for people who are as loving as you two so know that every moment was meaningful for us. Knowing that your magical day was everything you dreamed makes it all the more special. Wishing you a lifetime of love, happiness and wonderous memories together.

Sending love from afar always,
The Kukua Wedding Team


Suehaze P.

Married on 12/02/2021

Amazing Venue!!!

I had my destination wedding a little over a month ago at Kukua Beach Club and it definitely exceeded our expectations. The staff was very professional and catered to our every needs. The food and drinks were AMAZING!!! And most importantly, the décor was perfect, even better than I imagined. Whether you have a small group or large one, the Kukua team will make your dream wedding come to life. They offer so many décor options to make every wedding unique. Our wedding planner (Mayte) was also very helpful and amazing at her job. I couldn't of asked for a better venue and was so happy we chose it.

Kukua Beach Club & Restaurant's reply:

Suehaze,

You were such a beautiful bride both inside and out! Your wedding day was so very special for us and we are thankful we were able to share in it. May the love and happiness you shared on your dream wedding day, be the love and happiness you share all the days of your lives.

Sending love from afar always,
The Kukua Wedding Team

Shannon R.

Married on 11/26/2021

Dream Wedding!

If you are thinking of having a destination wedding then this is the venue! I am so happy I stumbled upon Kukua on Wedding Wire a year and a half ago. We recently returned home from our dream wedding and can't say enough good things about our entire experience with them. Rachel and Mayte make a great team and both do their jobs really well. Rachel helped us plan everything from afar and she could always be accessible through WhatsApp with any questions. Mayte is the person who makes everything happen on the wedding day and she is absolutely amazing! She was the sweetest person and just gives you a feeling like she has everything under control so that you don't have to think about a thing on your wedding day! The rest of the staff were absolutely amazing as well, they truly take care of everything for you and your guests.
We were able to do a tasting of all the appetizers and food choices we had selected a few days before the wedding and we were incredibly impressed how good the food was, and my husband is definitely critical when it comes to food. The venue itself is absolutely stunning and our guests were blown away by all the florals, décor, and the details that they created – it looked like something from a magazine. Our day was absolutely perfect and went so smoothly you can tell they are professionals when it comes to throwing a wedding. If you are looking for a stress free amazing wedding then I definitely recommend Kukua!


+ 8

photos

Kukua Beach Club & Restaurant's reply:

Shannon,

The photo of you smiling, says it all! From your first email to the last moments of you leaving, and everything in between, we are so happy we got to share in it all. Seeing/hearing your happiness and love for one another on your wedding day, is what fuels our passion. It is these once in a lifetime moments that make life worth it and we are so happy that we were able to share in them with you. Forever and a day, we will be sending love from afar to you.

All our love,
The Kukua Wedding Team


Yennifer C.

Married on 11/25/2021

A dream come true

This place was absolutely perfect. They made my dreams come true in every aspect!

Kukua Beach Club & Restaurant's reply:

Yennifer,

Thank you for all the faith you had in us to make your beautiful wedding dream come alive. It was so meaningful to see your love for one another radiate on your wedding day. We are forever grateful for the memories and will always be wishing you every happiness.

All our love,
The Kukua Wedding Team

Lizsandra P.

Married on 11/19/2021

Yes! Do it! It's that beautiful in real life!


Wanted to wait until I got my photos but my heart can't keep it in anymore soooo Where do I begin?!

Short version:
First of all Kukua is Real I promise you!
Secondly IDK how Rachel and Mayte do it, but whatever is in their coffee I need it!
They knocked everything out the park and if you don't want a cookie cutter resort wedding this is your spot!

On to the detailed long version:
Got engaged July 2021 and got to work on wedding planning October 2021. I knew I wanted destination wedding so emailed a few resorts and kukua. Maybe 1 of 5 resorts got back to me but by the time they did my heart was set on Kukua. From the first email you feel Rachel's love and care for your big day and idk how she does it but I love her for it because I didn't feel like another bride who was going to be pumped in and out like the resorts were making me feel. IDK how many Brides are in and out of Kukua daily and you don't feel it, Rachel has a way of making you feel like the only bride! If it weren't for Facebook posts I wouldn't even know there's a wedding almost every day!

Planning was a BREEZE. I was on a very tight budget and Rachel fully understood and worked with me along the way to create my perfect minimalist green wedding. I invited 50 guests (expecting 25 to confirm) and almost everyone ended up confirming 😭 so had to go back to the drawing board and switch some things up which Rachel helped me do right away. Everyone would always ask me if I was stressed about the wedding and my answer was always no because I knew Rachel combed through my notes and had it all ready!

Come taste testing day, I was very excited to see Kukua was real! 🤩😂 literally so beautiful from the moment you see the sign. (I had a nightmare weeks before that it was not real because anxiety! I told my partner omg I'm so glad my dream was wrong lmao) and everyone isn't lying when they tell you Mayte is great.

From the moment she greets you, you can feel Maytes positive vibes all around you and the staff that was around were also all smiling which was really nice to see. The space is beautiful just like the photos! The food was so good. I'm pescatarian but put my stomach problems to the side for the day of the tasting because I wanted it ALL and it was worth it! We also got to walk through the restaurant and got a quick explanation of how everything would be set up.

Day of came and transportation was prompt! Arrived to kukua quickly and got to work on getting ready. I had more than enough time to get everything done and relax before showtime. When I went down for first look photos I was just so happy with how everything looked! Mayte waited to see my dress in order to make my bouquet and I wish I could have kept it alive forever because it was perfect!

Ceremony was beautiful and everything my heart wanted! Reception was great I didn't stop dancing my feet were so swollen at night Lol and it was just such a beautiful time overall! The only thing I didn't get to do (because dancing 💃🏽) was take a walk to the beach after the sun set, do that! The photos I've seen are insanely beautiful.

Apparently the guys were very late which I just found out a week ago Lol but I had no idea because Mayte kept everything running so smoothly!

Overall wouldn't change a thing! I can't wait to get my photos back so I can keep reliving the beauty of that day!
Thank you so much again to everyone! I wish Kukua nothing but the best and all future brides/grooms you made such a good choice I can't wait for you all to enjoy your beautiful day!

Kukua Beach Club & Restaurant's reply:

Lizsandra,

It was easy to love you two right from the start! You are both so kind and your love for one another shines. It fills our hearts beyond measure to know that you were stress free and happy throughout all the highs and lows of planning. Giving us your trust, is something we hold dear because we understand that you are gifting us one of the most important moments of our life. That is so special on a personal level to us. So thank you from the bottom of our hearts. Your wedding day was beautiful and seeing all the love shared between you, was and will always be special for us. We will love you both forever and a day.

Sending you love from afar,
The Kukua Wedding Team


Hanh

Married on 11/06/2021

Amazing Wedding Venue

My husband and I got married in November of 2021 after planning our wedding for over a year. We originally booked another venue but changed our plans due to the other venue being closed down because of Covid. After speaking with Rachel, I was sold! Her and Mayte were so sweet, kind, talented and hard working. They made the planning process a breeze.

The venue is beautiful with excellent views. Most importantly, it's private! We everything from the decor to the officiant, DJ and wait staff. Mayte is very high energy and talented. She also went out of her way to keep things organized. My niece was crying and having a meltdown and Mayte came running over with bubbles to calm her. I tear up just looking at my pictures. It was honestly a magical day.

One warning though, the reception area in the main dining was very hot. Not much of a breeze that night and some of our guest who aren't use to tropical weather felt hot and had to walk outside to pool/beach area. Other than that, it's a beautiful place with wonderful staff who really take good care of your guest.

Kukua Beach Club & Restaurant's reply:

Hanh,

We too tear up looking at your wedding photos! Every moment was beautiful from beginning to end. You both looked stunning and matched your surroundings more than words can express. We are ever grateful to have shared in making your fairy-tale wedding come to life and will hold all the special memories you gave us close to our hearts. May every day of your beautiful marriage be filled with the love and magic that you felt on your wedding day!

Love always,
The Kukua Wedding Team


Kelsea G.

Married on 11/05/2021

Top notch destination wedding venue!!

If you're looking for a cost friendly venue with excellent communication, top notch food and beautiful wedding decor then look no further! We got married here in November 2021 and we couldn't be happier with how everything went. First, our wedding planner Rachel was the best to work with. She was always so fun to talk to, easygoing, and professional from the start, and made us feel very welcome. You couldn't ask for a more friendly, understanding, drop-everything-to-help you type of person to work with and anyone who has planned a wedding knows you have a LOT of contact with your venue prior to the event. The best part is that Kukua takes care of EVERYTHING! From flowers, to decor, transportation to/ from the venue, to food and beverages, even a DJ and all other outside vendors. Their prices are always transparent and they do not charge any vendors fees like resorts do. This was one of the main reasons we did an off-site venue like Kukua. On my wedding day I felt so calm and comfortable knowing I had the best team at Kukua taking care of everything that day. Mayte was the one who made my wedding dreams a realty with her very talented decorating skills and creative ideas. We made a small change to the chicken for our guests in which she created her speciality pineapple sauce.. talk about going above and beyond! We had almost 90 guests including 9 bridesmaids and 9 groomsmen.. a big destination wedding! Everyone from our wedding is still talking about how it was the most amazing wedding they've ever been to. All our expectations were met and then some. Thank you to everyone at Kukua! Especially Rachel and Mayte!

+ 9

photos

Kukua Beach Club & Restaurant's reply:

Kelsea,

We would relieve our journey with you a million times over! There will never be enough words to describe the happiness we felt seeing you two walk down the aisle and all of your loved ones celebrate you. It was a beautiful day and you two are a beautiful couple. Thank you so much for choosing us and giving us your faith. Every conversation, moment of laughter, and hug will be treasured for always. May happiness and love fill your hearts in all the magnificent years ahead.

Love,
The Kukua Wedding Team

Zdenka C.

Married on 10/07/2021

Simply Perfect

I can't stress enough how happy I am that I chose KUKUA for my wedding venue. From start to finish everything was so well organized and clear. Rachel was so EXTREMELY helpful in the planning process that the thought of not having her there scared me a little - but from the moment I met Mayte (and kept seeing the amazing feedback about her on socials) she left me speechless and I knew I was in good hands.

A few things that stood out to me:
-Venue: on the beach but gives you the perfect amount of privacy! Of course people will walk by but they are far from your ceremony/reception. I witnessed a resort wedding and their was no privacy - made me even more happy with the decision I made to use KUKUA.
-Officiant: I felt like I knew this guy my whole life! He was such a cool dude! So happy he married us - we were so comfortable with him.
-Waiters: SO ATTENTIVE, they took care of us like royalty! I can't believe I almost settled for a buffet style dinner in America lol. Watching the waiters work as a team, fast and calmly was a beautiful thing!
-Food options: resort food gets boring really fast so making sure the venues food was different was huge for me. During the tasting I was shocked! I did not expect such great quality but WOW! From apps, main entrees, desserts and cocktails WOWWW!!!
-Dancers show: I was so unsure about this but man am I happy I booked them!!! They CAN DANCE. Their moves were SICK 😍 and it gave me and my guests a short break from dancing lol very much needed.

Destination wedding planning was a scary thought for me at first. I am very picky and a perfectionist. The thought of something going wrong and not being in my hometown made me so anxious. But this team absolutely KILLED IT. I wish I could relive my wedding day over and over it was such a great time. My guests are still raving about it!

+ 5

photos

Kukua Beach Club & Restaurant's reply:

Zdenka,

It brings us so much joy to read this and know you two will forever have these amazing memories of your wedding day! Seeing you two radiate love and happiness the whole day through is our greatest wish come true. You two deserve every happiness and we hope that all the magic of your wedding day live in your hearts for always. You will forever be apart of our Kukua family!

Sending love from afar for always,
The Kukua Wedding Team

Carolina R.

Married on 07/14/2021

The most magical day

Getting married at Kukua Beach club was the best decision my husband and I could have made. My entire experience with Kukua was excellent. I worked closely with Rachel and she guided me in the right direction and helped bring my vision to life. Mayte and Rachel are the DREAM team. I never thought I would have found myself planning a wedding during a pandemic, yet the entire time I always felt reassured that my wedding day was going to be magical. The attention to detail that Mayte has is indescribable. Our wedding day was imperfectly perfect. It rained a bit during my cocktail hour yet I was never concerned. Mayte and her team knew exactly what to do. The music, drinks, food everything was top notch. If I could I would do it all over again. I will forever be grateful for the Kukua family!!

+ 9

photos

Kukua Beach Club & Restaurant's reply:

Carolina,

You were both rays of sunshine in our world! Overcoming the challenges of planning your wedding amidst the crazy circumstances of the world, is a testament to your love and strength for/with one another. Every step of your planning journey is one we are ever grateful for because it lead to us being able to see the magic between you on your wedding day, as you were surrounded by nothing but love and beauty. May every day, always be filled with new adventures that make you smile and bring forth the beauty of your love.

Sending love for always,
The Kukua Wedding Team

Andres C.

Married on 05/15/2021

I Didn't Know Planning A Wedding Would Be This Easy

Understandably, some people don't want to read a long review. The short version is: Kukua is absolutely amazing and if you're planning a destination wedding to Punta Cana you shouldn't be considering any other venue! Kukua is AMAZING from the venue, service, food, drinks, decor ... EVERYTHING.

For those that want EVERY detail, I also have you covered. We started our search and, like most couples, compared venues once we decided on Punta Cana.

Responsiveness: Without a doubt, Kukua was the most responsive of all the venues we were considering. You can thank Rachel of Kukua for that. You'll get the same attentive, detail oriented service from Rachel from the very beginning of the planning stages until you walk the aisle. You can bet on getting responses the very same day; most often within a couple of hours of your emails. You'll also have several calls to make sure all your worries are set to rest.

Service: Spectacular! Rachel is the voice over the phone that prepares you for Kukua and once you arrive at the venue you'll notice everyone you interact with is as kind and attentive. It's literally the culture of the venue. Maite was amazing during our tasting and took notes to prepare for our wedding date. The waiters were spectacular and so attentive. Always smiling and always ready to help you out in a possible way.

Venue: Beautiful! You'll literally be getting married in paradise. The venue is located on the beach and has the perfect beach breeze you hope for. When we walked into the bride/maids "getting ready" room our jaws dropped. We couldn't believe how gorgeous it was. There will also be several options for your layout depending on where you want to get married (beach or not), if you want to be seated facing these beach (or prefer you guest face the beach), etc.

Food/Drinks: DELICIOUS! I'll start with two words: Passionfruit Mojito! It's no wonder just about everyone talks about it. It was so good it will be one of our signature drinks! All the food was cooked to perfection. Your guests will not go hungry. Rachel was great running through our food items and letting us know where we picked too much food for our guest count. This shows a lot about Kukua. They aren't in it to just make money. If they can save you money, keep you on budget, and still give you the wedding you've dreamed of ... THEY WILL.

Closing Words: I really don't know how anyone chooses anything besides Kukua. I'm a a hard critic, but Kukua has left nothing but positive memories I tell everyone about. We are excited to have chose Kukua and you will too! Get married in paradise - get married at Kukua!

Kukua Beach Club & Restaurant's reply:

Andres,

Your wedding is a monumental moment and knowing that you feel supported through each step of your wedding journey, is one of our greatest wishes for every couple who chooses us. Creating weddings from beginning to end is a blessing that we don't take lightly and always put our best foot forward. So, thank you for gifting us the honor and memories yet to be had, of watching you become husband and wife. We cannot wait for your special day to arrive!

We are so happy that you were able to come for a tasting and enjoyed everything... we can't argue that the Passion Fruit mojito is AMAZING ;) It is by far one of our most popular cocktails.

Budgeting is a challenge that we believe shouldn't be stressful and so ensuring couples are informed and able to have a full scope of all costs from the start, is important to us. We are so happy that we were able to help guide you financially to save money as well as build trust in our desire to have your best interest at heart.

Reading your review truly touched us and we are ever grateful to have the opportunity to make your wedding dreams come to life! Thank you endlessly for taking the time to write us such a comprehensive and meaningful review.

Love always,
Mayte & The Kukua Wedding Team


Sarah J.

Married on 04/15/2021

Kukua elopement 04.15.21

My husband and I just got back from our elopement at Kukua Punta Cana in April 2021. We were blown away with Kukua lall the way from the beginning, planning everything with Rachel, up until the big day. Let me tell you, if it wasn't for Rachel, the wedding planner at Kukua, I would probably still be trying to figure out where to get married. She is the kindest, sweetest, bubbliest, and most down to earth human you will ever speak to! After one phone call with her I knew this is where I was getting married. She was sooo friendly and welcoming to Kukua. She gives you all of the information you need to know and helps you every step of the way! She is ALWAYS available on whats app to answer any questions or just to chat about anything! She is literally like a second mom, so easy to talk to and so helpful! You will have nothing to worry about when you become a Kukua bride! The day of our elopement, was the best day ever. Mayte, the on site wedding coordinator, is just as sweet and charming as Rachel! She made sure I had everything I needed, she came in to see how I was doing every few minutes while I was getting my hair and make up done, brought me drinks, food, you name it. She is AMAZING at what she does. Our wedding flowers and our gazebo had me blown away with how gorgeous it all turned out! She is so talented, and anything you want she can do! We truly had the best day, and it's all because of the Kukua team! The food, the views, the decor, the people, everything about the day was perfect! The venue is gorgeous and has the cutest bridal suite to get ready in! I am so grateful and happy that we choose Kukua for our wedding!

+ 15

photos

Kukua Beach Club & Restaurant's reply:

Sarah,

The love and beauty you both exude is beyond words! Every photo of your day is captivating but nothing in the world tops seeing you two together as you said your "I Do's". From the beginning to the end of your journey with us was a blessing, as your sweet personality and excitement, brought us endless smiles. Thank you for letting us share in the adventure of a lifetime with you and for your faith in our ability to bring your wedding dream to life! You will forever be apart of our little Kukua family and we will always be sending wishes for every happiness to your both.

Sending love from afar always,
The Kukua Wedding Team

Geraldine R.

Married on 04/04/2021

May 2021 wedding

The BEST wedding venue! I had my wedding here in May 2021 and it was absolutely perfect. Rachel and Mayte made all of my wedding dreams come true and I cannot thank them enough for that. I had 118 guests at my wedding and everyone is still raving about how beautiful the venue was, how delicious the food and drinks were and how friendly and professional all of the staff was. Highly recommend this venue for your wedding !!!

Long review coming your way ….

Wedding fairy godmother: Rachel is who helped me plan every single detail of my big day and who I was in constant communication with since February 2020. She is absolutely the best wedding fairy godmother you will ever find. I literally sent her pictures of what I wanted and she helped me stay within my budget and make it happen. She was extremely patient and helpful throughout the entire process. She is super responsive and takes the time to know her brides and understand what they want and don't want. She'll eventually become family that's how great she is lol.

Mayte (decor queen): everything this woman touches turns into gold. Trust her and let her bring all your bridal decor dreams come true! You get to meet Mayte in person 2 days before your wedding day, and this is when you get to do the food tasting and sort out final wedding details. She is the sweetest person and makes sure everything runs smoothly on the big day.

Experience on the big day: exceeded all of my expectations. Planning a destination wedding can be stressful but I promise it will be the complete opposite with Kukua. They're super organized and provide you with wedding outlines and other planning tools to make sure you clearly document what you need and want on your big day. I recommend using the DJ, MC and officiant they offer - they were absolutely amazing!

Kukua Beach Club & Restaurant's reply:

Geraldine,

Your love for one another is the definition of everything that is beautiful in life! We are so grateful for all the faith and trust you put in us to create your fairytale wedding and our hearts sore with joy to know that you will forever live in the happy memories of your wedding day. You two deserved nothing less than perfection! Every word of your review is meaningful to us on a personal level, so thank you for taking the time to write this. Know that you will forever be apart of our little Kukua family and we await the day that we will see you both again.

Sending love from afar always,
The Kukua Wedding Team

Alyson C.

Married on 03/26/2021

Best. Wedding. Ever.

For anyone flirting with the idea of having a destination wedding, my advice to you is DO IT. And for anyone flirting with the idea of having this destination wedding at Kukua, my advice to you is ABSOLUTELY, POSITIVELY, WITHOUT A DOUBT, DO IT!!!
I grew up around beautiful weddings with my mom being a florist. Later, I started working as a destination wedding coordinator, therefore, it was a big deal for me (and my mom) to hand the reigns over to anyone else. I basically had three weddings in three different locations planned until I had my first chat with the wonderful Rachel. We very quickly knew that we had found our venue. She made planning so easy, fun, and as stress free as possible. She was always there when I had questions or minor freak outs or wild ideas to bounce around. Rachel has quite the knack for making each and every bride feel so important and understood. I can't say enough about how positive she made the entire process from our first chat until I walked down the aisle.
My biggest concern/desire was having a very unique wedding. I didn't want any of the cookie cutter packages that the resorts offered. I didn't want the typical trendy Pinterest wedding. I wanted something that I had never really seen done. When I told Rachel and Mayte my vision, they were very reassuring that they could make my dream a reality- and that I wasn't totally insane. Let me tell y'all…. They delivered more than I could have ever imagined. When my bridal party and I arrived the morning of my wedding and got a sneak peek, they all cried happy tears over how stunning everything was. We were floored by how Mayte, Rachel, and the Kukua team took my "tropical, retro, love jungle" dream and made it come to life. Every single, tiny, detail was done to the nines. Not one opportunity for adding a "wow factor" was overlooked. Saying that Mayte is the Caribbean's Martha Stewart is an understatement. This woman deserves a parade or something for her kindness and creativity.
Another big concern of mine while planning a wedding was the need for excellent food. Kukua blew every other wedding meal I've ever had out of the water. It's been almost two weeks and my guests have not stopped tagging me in pictures of their lobster with the caption "best thing I've ever eaten." Every single course, including our passed appetizers and signature cocktails, were delicious.
From the moment my girls and I arrived in the bridal suite the morning of, until all of my guests were dropped off back at our resort that night, the Kukua staff was flawless. I don't have enough words for how helpful and wonderful they all were. The bartenders and servers made sure no one was ever without a cocktail in hand. The DJ/MC was incredibly organized and entertaining. Our dance floor was never once not overflowing with people dancing like their lives depended on it.
I have been told countless times that "it was the best wedding we've ever been to." I may be a little biased, but I agree. If you're looking to be treated like absolute royalty and given a truly one-of-a-kind wedding experience, look no further than Kukua.

Kukua Beach Club & Restaurant's reply:

Alyson,

We wish everyone in the world could have the blessing of knowing you two, as you both radiate love in all you do! Your wedding was truly magical in every way.
We are so lucky to have shared in all the beautiful moments leading to your fairytale wedding. It was so wonderful seeing your faces the first time you walked in to see your visions come to life! Those smiles were priceless, as were the many beautiful moments of your ceremony and all happiness shared on the dancefloor all night long. Thank you for giving us all these wonderful memories and your trust in us to give you that fairytale wedding.

Sending love from afar always,
The Kukua Wedding Team


Anais C.

Married on 03/05/2021

El mejor dia de mi vida❤️

Kukua fue la mejor decisión del mundo! Mi boda fue DE SUEÑO . Rachel mi wedding planner fue absolutamente increíble, cuando llegas alla Mayte se encarga de hacer que todo ocurra y de que manera 😍🥂💫! Ellas son el mejor Team que e visto en mi vida ! Todos mis invitados estuvieron enamorados del lugar, la comida y la atención. Pero lo más importante MI ESPOSO Y YO AMAMOSSS nuestra boda , ese dia quedara marcado para la historia Gracias a Kukua !! Fue y será por siempre el mejor lugar del mundo para casarse !!

+ 4

photos

Kukua Beach Club & Restaurant's reply:

Anais,

¡Ser parte del viaje de su boda fue el regalo más maravilloso que pudimos haber recibido! Escuchar, ver y sentir todo el amor entre ustedes dos (y todos sus seres queridos) fue extraordinario y nos trajo más alegría de la que las palabras pueden expresar. ¡Siempre serás parte de nuestra familia Kukua y siempre estaremos aquí animando todas tus hermosas aventuras juntos!

All of our love always,
The Kukua Wedding Team

Isaac C.

Married on 03/05/2021

Best Wedding Ever!!

The team at Kukua is absolutely amazing. Especially Rachel- she is the best wedding planner ever! Along with Mayte they made our wedding the most amazing experience. We will truly be indebted to them for our life time.
Are you interested?
Send a message