Reviews
5.0 out of 5 rating
Quality of service

5 out of 5 rating

Average response time

4.9 out of 5 rating

Professionalism

5 out of 5 rating

Value

5 out of 5 rating

Flexibility

5 out of 5 rating
99%
Recommended by couples
Awards
47 User photos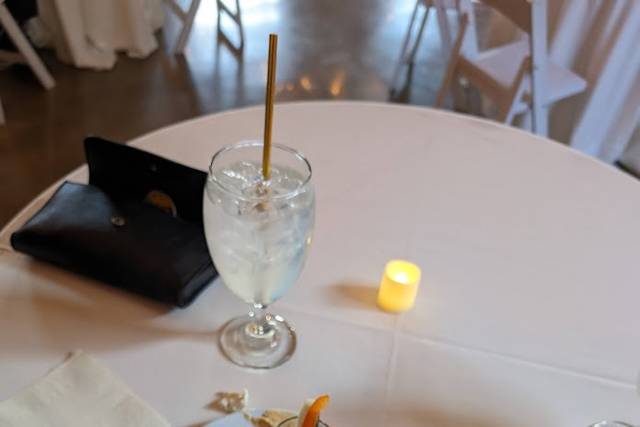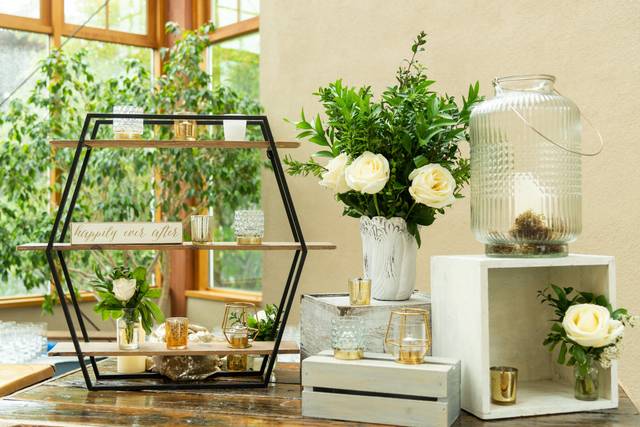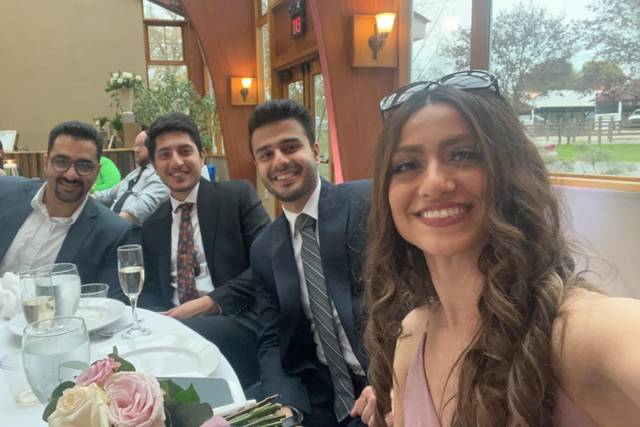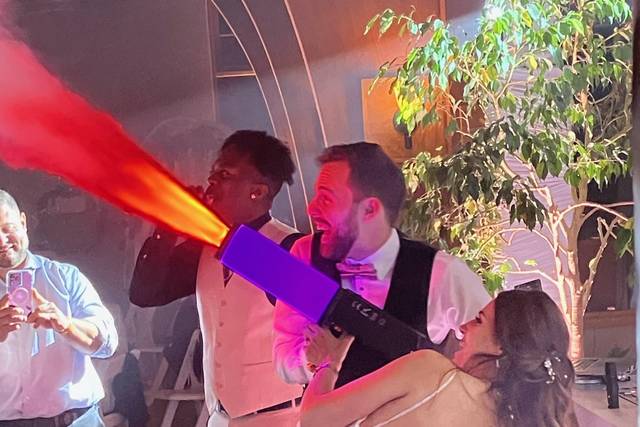 + 43

photos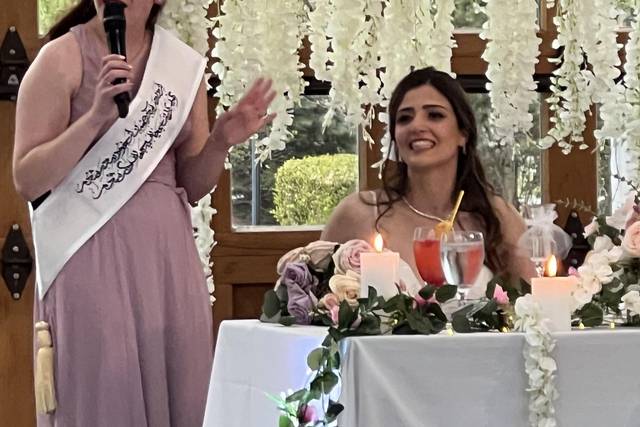 Samantha H.

Sent on 11/08/2023

The Absolute Best!!!

I can't say enough good things about Krave. We truly felt like the guests of honor on our wedding. Kate was so sweet and helpful throughout the whole planning process and especially the wedding night. She made sure that we ate throughout the day--fruit delivered to the bridal suite, trays of cocktail hour food for a private meal after the ceremony, and plates upon plates delivered to our sweetheart table while we were having fun. Food was 10/10, and I kept hearing how delicious it was from guests. We didn't get a whole lot of time to eat everything, and believe me, we wanted to! But Kate loaded us up with so many leftovers that we get to enjoy it for days after our special day. Day-of staff was also so nice and one even complimented our theme. I'm so appreciative of all the work that went into the day, and especially Kate's thoughtfulness. My husband was trying to find her at the end of the night to deliver our last payment, so he asked one of the wait staff and eventually Kate came over looking so concerned that something was wrong, but no, we just wanted to pay for a job well done! We can't thank Krave enough for a wonderful wedding day. I do want to mention that when we booked in February 2022, Krave had no minimum amount of guests for services, but within the next year, they had a minimum guest count of 75. This did not affect our smaller guest count, but just a head's up for anyone who may not have a lot of extended family like us.

Eve K.

Sent on 08/30/2023

Krave is the BEST caterer

We had the immense pleasure of having Kate and her remarkable Krave team cater our wedding at the Conservatory on July 22nd, 2023. From the very beginning, Kate's attention to detail and responsiveness set the stage for a seamless and unforgettable night, brought to life by great food and exceptional service from the entire team.
The planning process was made effortlessly enjoyable, as Kate and her Krave team devoted considerable time and effort to truly understand the vision we held for our special night. Their commitment to delivering on every promise made was remarkable, and they executed each element as we had discussed. The flavors, presentation, and quality of each dish left us and our guests raving about the food long after the night had ended.
What truly set the Krave team apart was their role in ensuring that our wedding night was as fun and stress-free as we had envisioned. They went above and beyond their catering responsibilities, taking meticulous care to ensure that we, as the wedding couple, felt completely at ease. Their thoughtful gestures allowed us to immerse ourselves in the joy of the celebration, knowing that every detail was being managed and in good hands. Throughout the event, every staff member exhibited an exceptional level of professionalism and courtesy, it was clear they took immense pride in their work and genuinely cared about making our day remarkable.
If you're looking not only for a food vendor, but a team that becomes an integral part of your celebration, then Kate and her exceptional Krave crew are the ones to entrust it with. Our wedding was made perfect by Krave's touch, and for that, we will be forever grateful.

Marissa D.

Sent on 09/17/2023

Best wedding decision!!

We were hesitant at first bringing a caterer into a DIY venue, but the moment we spoke to Kate from Krave, we knew we were in extremely capable hands. Choosing Krave was the best decision we could have made! They went way above and beyond our expectations, from attention to detail and calm demeanor, to waiting on us hand and foot the whole day. We received many compliments about the delicious food and the great service the staff provided. We were able to add an additional cocktail hour station 2 weeks before the wedding with no hesitation from Krave. One of my friends had an emergency and needed to leave after salad course. Krave provided them with a to-go bag 4 minutes later! Even our photographer asked who our caterer was so he could recommend them to future couples. Krave really made our day!!

Are you interested?

Send a message

Elham E.

Sent on 05/05/2023

Krave Catering: Creating Unforgettable Weddings with Exceptional Service and Delicious Food.

Krave Catering truly made our wedding day unforgettable! Anna and Kate were absolutely amazing to work with and I cannot imagine planning our wedding without them. The multiple services they provide are simply outstanding.

Firstly, Rich the chef did an amazing job! The food was absolutely delicious and every guest was raving about the cocktail hour snacks, farmers table, and the variety of dishes served. Secondly, the cake they provided was not only beautiful, but also incredibly delicious. Everyone loved it! Thirdly, the bar service was top-notch, with a beautiful bar setup and amazing cocktail options. They even helped us calculate how much alcohol we needed to purchase.

Krave Catering went above and beyond to accommodate guests with special diets and allergies. The level of service provided was exceptional and the happiness of our guests was evident throughout the entire event.

Their rental services made our lives so much easier, from the easel to the backdrop and everything in between. And the day planner service provided by Kate was simply extraordinary. From 10 days prior to the wedding until the day of, Kate was always just a text away and answered quickly. She brought my vision for the wedding to life and managed the entire ceremony, cocktail hour, and reception flawlessly. She even made sure we had food in our bridal suite and packed up leftovers and open liquor to send back to our hotel.

Krave Catering is extremely professional and I would give them 100 stars out of 5 if I could. If you're looking for perfection, look no further. They are the way to go. Thank you Krave Catering for making our special day even more memorable!

+ 5

photos

Alexandrea V.

Sent on 04/25/2023

Delicious!

Krave was the first catering place we tasted. they were recommended by the venue. They responded very fast and answered any concerns we had. during the tasting we announced to our family that we were expecting so Krave will always have a special place. We still get sooo many complements regarding our food. they helped us out so much with what to expect. they also gave us food to bring with us after the party so we can take with us to the hotel. it was the best decision we made. I still crave their lobster mac and cheese every now and then.

Isabella

Sent on 11/08/2022

Krave made our dream come true

I wish I could give Krave 100 stars. All of our guest loved the food. Kate was so attentive, sweet and caring. I couldn't have asked for a better day because of her and the Krave staff.
You would be foolish not to hire them for your wedding.

Haley B.

Sent on 11/14/2022

Incredible food! Incredible team!

If we could give Krave Caterers 10 stars we would. From beginning to end of the entire wedding planning process, they helped guide us to ensure the wedding day was everything we could have dreamed of. We got married about a month ago now, and our friends and family are STILL talking about how amazing the food and service that Krave provided was. My husband and I are big foodies, so we were very passionate about selecting a caterer that made really yummy food. Krave is not your "typical wedding caterer." They have so many options to choose from for cocktail hour, dinner, and dessert. A big crowd favorite was the Late Night Pizza Station and the end of the night! They also provided bartending services that were top tier, and they were extremely diligent about tending to our guests with food allergies. There was simply nothing to worry about on our wedding day with Krave. We couldn't recommend Krave Caterers more!

Maggie O.

Sent on 11/12/2022

Incredible service, responsive, delicious, experienced, extremely satisfied

Booking Krave as our caterer for our wedding was one of the easiest wedding decisions we had to make. Our venue (The Conservatory at the Sussex County Fairgrounds) works closely with their team and Krave is among their recommended vendors. From the first conversation with Kate she was completely reassuring about the process and the steps that we needed to take to make sure we stayed on track with our timeline. Communication with the team was always easy whether it was email or phone calls, or the in person meeting at the walk through.

The day of our wedding Kate and her team were there for us 100% of the time from the moment we showed up to the very end of the evening. If a problem came up throughout the night Kate was there to provide fast solutions, her experience in the industry is unmatched – we did not have a single worry that our guests weren't taken care of the entire evening. We continue to receive compliments from our guests about the quality of the food, not only just the main courses, but guests loved the cocktail hour specifically the mashed potato bar, and at the end of the night the breakfast sandwich bar. The icing on top of the cake was not only literally delicious, but at the end of the evening everything was perfectly packaged up and handed to us to bring home and enjoy! We highly recommend Krave as a caterer not only for just wedding but for any event!


Exceeded every expectation!!

Words cannot describe how incredible Kate and her team were!! Not only was the food beyond delicious, but they made us feel so special. With them, I was not just "another bride." Two days before the wedding, we had some changes to our guest count. When we called to ask them to change the table count, they were extremely flexible and understanding.
The attention to detail and quality of food and work was phenomenal. The food was incredibly delicious, our guests are still calling us to talk about how good they were!!
Everything was beautifully decorated with incredible attention to detail.
Everyone always says the bride forgets to eat on her wedding…. NOT THE CASE WITH KRAVE! Liz and Kate were constantly catering to me, my husband, the parents, and grandmas all night ensuring we had enough food and drinks and didn't need anything else.
Thank you Kate, Rich,Liz, and the rest of the team for making this night so special for us! We truly appreciate everything you did!!

Ashley M.

Sent on 07/28/2022

One of the best decisions of my wedding!

I cannot say enough good things about Kate and her team! My guests have told me over and over again how great the food and service were. Kate is wonderful to work with. She makes sure everything is exactly how you want it and even matches her decor with your colors and style. My other vendors even said they love to work with Krave every time. If you are looking for a tried-and-true caterer, look no further!

Amy M.

Sent on 09/12/2022

Best Food in the Business!

Krave was recommended to us through our venue and after our tasting we were more than excited for the menu we would have at our wedding! Kate and Anna were amazing to work with! They were attentive throughout the entire process and on the day of. The food came out amazing. We decided to have all our entrees gluten free for ease of many of our guests and you could not tell substitutions were made! Kate was on board with even some of the crazy ideas we had such as using rock candy as our champagne garnish! The day went so perfectly smooth thanks to the wonderful help and execution of the Krave team!

Robert W.

Sent on 06/23/2022

Choosing a wedding caterer can be stressful. Do yourself a favor and pick Krave. You won't be disappointed!!

You MUST have Krave cater your wedding! We got married at the Conservatory at the Sussex County Fairgrounds on June 17th, 2022. We did tastings with multiple preferred caterers, decided on Krave, and it was the best decision we made.

For starters, Kate and her staff are so easy to work with. They went beyond just catering and helped us make sure everything was in order leading up to our wedding.

Secondly, their food was phenomenal, from the cocktail hour through dinner and dessert. Tons of food at cocktail hour, from passed hors d'oeuvres to food stations. For dinner, we chose the blue cheese crusted filet, orange roughy, roasted chicken, and sesame seared tofu as our options (guests chose one). I cut the filet with a fork; the orange roughy was so light and flavorful; the chicken was juicy; and our vegetarian guests were chasing me down to tell me how good the tofu was (they are used to steamed veggies or, at best, a stuffed pepper at weddings). Everyone raved about the food. And perhaps best of all, they sent us home with a sampling of all of the food since we didn't have time to eat much during the reception.

Lastly, I knew everyone would love the food, but I wasn't expecting the number of guests who came up to me to say the Krave staff was so nice. It made us feel great that their staff (especially our favorite, Liz!) were so attentive to our guests.

Choosing a wedding caterer can be stressful. Do yourself a favor and pick Krave. You won't be disappointed!!


Niki C.

Sent on 08/30/2022

Amazing food and service

Cannot say enough to explain how truly amazing Kate and her team at Krave was. Our guest still talk about how awesome the food was, how beautiful the spreads were, and how grand all the food was displayed. Krave truly delivered in quality. From the bartenders, to the cocktail hour, staff, dinner, dessert, and late night snack, everything was just perfect. In addition, Kate was a pleasure to work with. Her attention to detail and expertise in coordinating the whole thing was just unbelievable. Every meeting, Kate focused on what we wanted and gave us the best recommendations on what we should do based on the number of guests, what to take out, what to add, all while maintaining the vision we had for our wedding. Kate and her team were super flexible and with each meeting, was open to any and all changes we wanted. There was not a single misstep in the process and all was executed perfectly. Kate and her team did exactly what we had envisioned and it was even better than we could've imagined. Despite all the hustle and bustle of the wedding, Kate made sure to take care of us before, during, and at the end of the wedding, making sure we were eating, drinking, and packing us food to go, all while making sure all our guests were satisfied. Truly cannot say enough about how amazing Krave catering was. Such a pleasure to work with and would highly recommend!

Allison

Sent on 06/19/2022

Mom of groom

Krave did a superb job catering our wedding! The food is outstanding and so many people commented on how delicious everything was. The staff is highly responsive and attentive to every need, from working with special diets and preferences to providing helpful suggestions throughout the night panning process. Krave is your go-to caterer for a wonderful event!

Avegail T.

Sent on 09/28/2021

Thoughtful team that made our wedding a dream!

We originally planned to have a simple backyard wedding. Instead we had our wedding at The Conservatory catered by Krave and that was one of the best decisions we've ever made.

Krave was absolutely amazing in making our wedding so beautiful and unforgettable. We're SO HAPPY we chose Krave.
In our first meeting with Kate at our venue, she gave us the layout and a detailed itinerary which was very helpful in planning this out. At that point, everything felt so real and throughout all the stress, she was the calm. She gave us good tips and advice. It was so easy to trust that she'd run everything smoothly. She went above and beyond at our wedding.
Anna was on top of handling the administrative side of things. She responded to our emails and calls right away.
Liz made our menu tasting such a nice and intimate experience. She's so friendly and it was so nice to see her again at our wedding.
We loved how they set up The Conservatory. Everything was beautiful!
We loved how thoughtful they were in setting aside a plate and drinks for us during cocktail hour knowing how crazy the after ceremony could be. We were really grateful that they packed us to-go bags in case we missed out on our dinner. The food was delicious as was the beautiful cake! They made our wedding so much more than we could have ever imagined! Thank you so much, Krave!

Alexis B.

Sent on 09/14/2021

MVP of our wedding day!

Krave Catering was the MVP of our wedding day! They went above and beyond, and it's clear their team loves doing what they do! Throughout the planning process, Kate was polite, professional, and easy to communicate with. She has many years of experience in the industry - she offered us valuable advice and helped us understand what our wedding day would look like. Kate was well-informed and kept us updated about the constantly changing COVID-19 guidelines. We felt very reassured and safe having our wedding during the pandemic.

Early in the process, we scheduled a tasting and we appreciated how accommodating they were of the fact that both of our families wanted to join in on the experience. They were receptive to our feedback and by the second tasting they had perfected our wedding day meal. They even created an appetizer and dessert especially for us inspired by our favorite foods. We ended up going with the family style service and it was a hit with our guests!

Krave Catering really shined on our wedding day. Kate and her team laid out our centerpieces for us and brought their own decorations for the catering/gift tables to complement ours. We told her we were looking for a modern farmhouse type feel and she definitely delivered! During the actual celebration, her team took very good care of our guests and we particularly loved that Kate made sure to know who my parents, my husband's parents, and my grandmother were to ensure they had anything they needed. Their team was flexible to unexpected delays to our timeline and they worked really well alongside our other vendors to make our big day a success! At the end of the night, her team tore down all our decorations for us, packed them away for next day pick up, and sent us home with some food so we could enjoy our night as a newly married couple! We honestly couldn't have asked for a better team! Definitely will be using their catering services again in the future!

Nicolette A.

Sent on 08/12/2021

We could not have chosen a better vendor!!

We could not have chosen a better vendor!! Kate & her teamwork effortlessly together & have so much fun doing it! The behind the scenes work of this team is incredible, they set up decorations & found a way to make everything perfect! They are great at helping you feel connected & in the moment & making you feel very comfortable. The attention to detail was impeccable. I would recommend them to anyone 100%

Wedding caterer

The entire team at Krave Catering is fantastic! We had our wedding at the Sussex County Conservatory. We immediately connected with one of the three partnered caterers, Krave! The food and presentation is phenomenal and the owner, Kate, was so good to us from day one. We felt comfortable and confident about everything even during pandemic times of uncertainty. She guided me through every step of the wedding planning, reassuring me the night would be amazing. I was blown away by the cocktail hour spread, it was delicious but also so beautiful. I would highly recommend this caterer, they put their hearts and souls into creating an awesome experience. Thank you Krave for all your hard work in making the most memorable night of our lives!

+ 2

photos

Ashley

Sent on 05/28/2021

Best Decision EVER!

🌟🌟🌟🌟🌟 Krave gave us the best experience we could have asked for. Kate and Rich are the nicest people! Covid threw a wrench in everyone's plans this year, but they made it as painless as possible. The food was absolutely delicious. Kate made sure that even with all the hustle of a wedding we got to try everything we wanted, and it was everything we expected from the tasting. Delicious! Highly recommend!

Jeanine A.

Sent on 10/05/2020

Best Decision Ever!

When I picked my venue and found out I had to choose a caterer I was very nervous. My husband and I spoke with two other catering teams and no one compares to Krave! Kate is very detail oriented (like me) so it was refreshing to have someone take control through the planning process and day of. Aside from the phenomenal food (Get the taco bar!) and desserts (carrot cake was heavenly!), Krave service is top notch! As a bride and groom you spend most of your night dancing or socializing and Krave made sure we were fed and had drinks during the night & to take home when the night ended. Krave is so much more than a catering company! They were our right hand during planning and I am so glad we chose them!

Shannon

Sent on 12/19/2020

Above and Beyond Service

We chose Krave to cater our wedding because of their personalized attention, delicious food, and great reviews. It was, hands down, the best decision we made! We had a 2020 wedding that we moved from June to September. Kate was absolutely amazing in her support and availability through all of the uncertainty. The food was delicious and the team made sure we were well taken care of throughout the day.

Ursula

Sent on 09/25/2019

Phenomenal!

The Krave team was phenomenal, from our first email inquiry to our final wedding moments. They were easy to communicate with, assisted us with all our inquiries, and made sure to be on top of everything the day of our wedding. Our Maitre D', Kerry, was beyond sweet and helpful, and took care of everything on our special day; from assisting our other vendors, to making sure my husband and I got to enjoy the amazing food and desserts we chose during our tasting. Furthermore, we got so many compliments from our guests regarding the kind staff and Krave's fantastic menu, and were so happy that they enjoyed the catering as much as we did. Thank you Krave, for the amazing experience and for helping us make the most wonderful day of my and Jorge's life such a success.

Best Day Ever! thanks to an amazing team!!

Krave was beyond what we were expecting!! Kate and Kerry were absolutely amazing and professional in making sure everything was perfect the day of our wedding!! The cocktail hour display tables were everything we imagined and the food was delicious! I love their style and attention to detail, they made my dream wedding come to life! Everything just fit perfectly into my color scheme/style. The night before the wedding they made me feel very relaxed, I knew I had nothing to worry about. We received so many compliments from our guests the months following our wedding. Not only was the food delicious, they made sure our day was as perfect as it could be, everything ran so smoothly. I couldn't have asked for a better team!!

+ 9

photos

Diane O.

Sent on 03/06/2023

The Perfect Wedding

Kraves was the perfect choice for catering our wedding. The staff was fabulous and the food was delicious! Kraves turned a small beach, a gravel driveway and a front lawn into a beautiful magical space. I would recommend their services to everyone who wants a flawlessly executed perfect wedding!

+ 6

photos

Best Wedding Food I've Had

One tasting with Krave was all it took to convince us. Not only was the food amazing, but working with Pamela, it was clear that Krave perfectly balances a passion for food with a passion for customizing to fit a client's needs and vision. When we were creating a menu, Pamela offered options that weren't on their official catering menu in order to fit our overall style. Krave offers a variety of different dinner styles, as well as a huge selection of different add-ons. We chose to add a pie station for dessert, and it was a huge hit. Everybody I've spoken to has said this was the best wedding food they've ever had, and I wholeheartedly agree. On the day of, our event maitre d' Kerry was beyond attentive. She was honestly the only reason I got any food during cocktail hour because I kept being pulled into photos. Our experience with Krave was beyond amazing.
Are you interested?
Send a message