Reviews
4.9 out of 5 rating
Quality of service

5 out of 5 rating

Average response time

4.9 out of 5 rating

Professionalism

5 out of 5 rating

Value

4.8 out of 5 rating

Flexibility

4.8 out of 5 rating
98%
Recommended by couples
52 User photos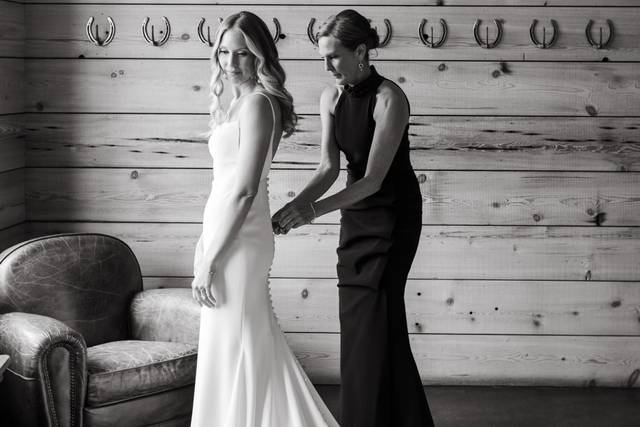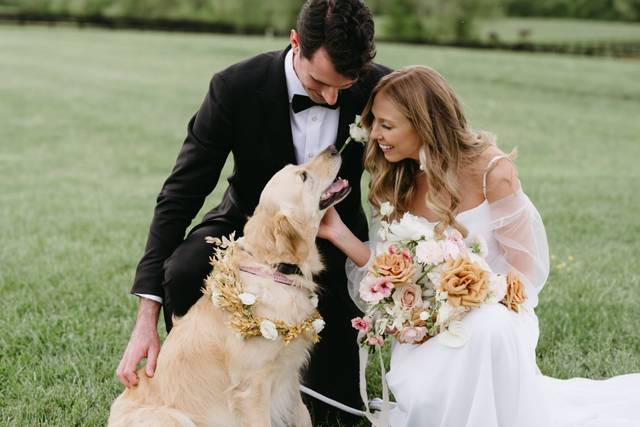 + 48

photos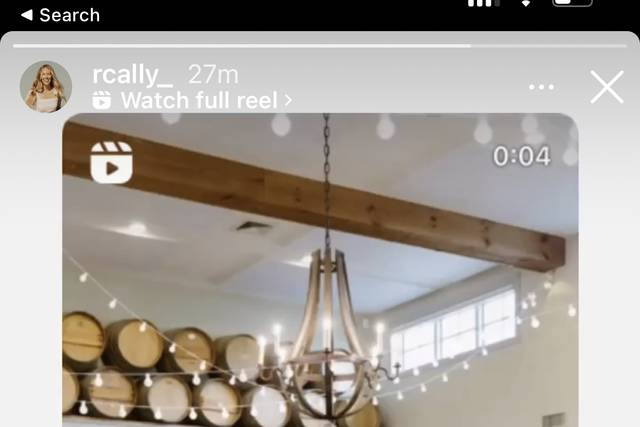 Lauren B.

Married on 10/22/2023

Beautiful venue!

My husband and I got married here in July. Beautiful location for a wedding with very helpful professional staff!

Julie C.

Married on 04/29/2023

Mother of the bride

This is a perfect venue. You get so much for the cost. There is an in door option to get married in the event of rain, so no need to deal with a tent. String lights have been permanently installed!! The chairs and tables are included too!! You can bring any caterer you want!! It is such a beautiful vineyard you just can't beat it. Views of the mountains, the barn, horses, the colors for the pictures are amazing. The wine is excellent. Juan was amazing and so helpful for my daughter needs and questions. Thank you Juan and the all staff of King family vineyard.

+ 2

photos

Fran C.

Married on 02/18/2023

Winter at KFV is Beautiful

I was a bit nervous to have a winter wedding. I was worried for absolutely nothing. King Family Vineyard is a beautiful venue no matter the time of year or the weather! We had about 100 guests and got married in front of the fireplace which was warm, cozy, and beautiful. Cocktail hour in the gallery with heaters outside made for both gorgeous pictures (which everyone took no matter the temperature) and warm guests. Flipping the room from ceremony to reception was totally seamless. Smores at the fireplace and stargazing in beautiful rural Virginia completed the day. The team at KFV is truly lovely and the wine choices are more than amazing to complete your bar options.

Are you interested?

Send a message

Sabrina C.

Married on 10/23/2022

Amazing venue with unique perks!

We had such a positive experience with King Family as the venue for our Oct 2022 wedding. It's a very popular venue so we recommend booking as soon as you can! They were all out of Saturdays in October when we booked our date 18 months out. Throughout the planning process, the events team was so helpful, flexible, and always quick to respond to our emails. Each of our vendors (and potential vendors) were thrilled when we shared that KFV was our venue and would comment on how great they were to work with. On the day of, everything went smoothly, the space looked amazing, and the views and weather were everything we'd hoped for. There were several unique perks to the venue, such as the groomsmen attending a KFV polo match on the day of the wedding, the wedding party participating in a 'burying the bourbon' tradition on the property, a layout that was very conducive to our cocktail style stationed dinner, and multiple rain plan options. Overall, they were the perfect venue for us!

Emily

Married on 05/07/2022

Beautiful inside and out

We had a great, easy experience working with the KFV team. We had to have our ceremony inside because of the weather but it was still beautiful - a big reason we went with KFV! We still got to use the fire pits for s'mores, which was a big hit with our guests. So glad we had our wedding at KFV!

Genevieve S.

Married on 04/16/2022

Love love love!!!

King family has always been one of our favorite vineyards, and now it will always be our favorite! Friendly staff, delicious wine, gorgeous views, and beautiful interior. We loved KFV's flexible approach that we could select our caterer and provide our own liquid / beer. Great option in comparison to other venue vendors we explored. You cannot beat the views at KFV!!

Hannah K.

Married on 03/06/2022

Stunning venue, incredible staff, and surprisingly affordable

We are so glad we got married at King Family! We had a wedding of about 100 guests in March 2022 and it was perfect. First, the team was so professional and easy to work with. We worked directly with Juan and he was very communicative and helpful. They do make you hire a day-of coordinator (that is not provided by the venue) but it 100% worth it. Second, the venue is gorgeous. We chose to hold our ceremony indoors but took photos outdoors and had cocktail hour outdoors and both settings were incredible. You barely need to decorate the reception area because it's so beautiful already. Also, you have access to the firepit for cocktail hour and we did a s'more station! Finally, the wine is delicious. You are required to provide all wine through KFV and it was a huge hit with the guests. I only have two negatives and they were very minor. First, the bridal getting ready suite is somewhat small. I had 6 bridesmaids so we ended up renting an Airbnb to get ready for the day and just did final touches in the venue. Second, KFV doesn't provide a TV or projector/screen. If you want to play a video or have visuals for your toasts, you will have to provide that yourself.

Caitlin B.

Married on 12/01/2021

A venue that's perfect without any decor

The space and view are unbeatable. The King Family knew what they were doing when they bought that beautiful plot of land. Juan, Gail, Kim, et al, have become some of my favorite people and I look forward to popping in every time we come to visit. The wine, OMG THE WINE -- it's some of the best not only in VA but in the US. I love this place and it's become my second home.

Deena M.

Married on 10/30/2020

Beautiful Venue!

King Family was very friendly and welcoming! They offer a lot of extras without added cost. Their price was straight forward and didn't add a lot of hidden extras that get added once you choose the venue. They provided great vendor lists to work with as we are not living in the area. Looking forward to a beautiful wedding on 10/30/2020!

Jasmine

Married on 12/08/2019

Most Beautiful Venue

My mom and I came by one busy Sunday afternoon and they still gave us a full tour of the venue without an appointment. I fell in love with the space and brought my husband back a few weeks later. It was both of our favorite by far and the cheapest! They have great discounts for non-tradtional wedding days and offseason. Since we were both (A Sunday in December) we got an amazing deal!
The staff helped us every step of the way to plan our special day. The provided us with vendor lists so we did not get overwhelmed by all the offerings, they had a checklist so we knew what had to be completed and when, we got a complimentary wine tasting to help us pick the wine for our wedding, and they were there the day of helping make sure everything was perfect.
I loved our wedding at King Family, and I love to go back and visit because the winery itself is just so beautiful. You will not be disappointed if you book them!

Kathryn

Married on 10/12/2019

Great views, great wine, great vineyard

My fiancé and I spent 2 back-to-back days touring vineyards in VA to find our perfect wedding venue. We both ended up listing other venues as our first picks, but we both had picked King Family as our second pick. Looking back on the day, King Family should have been both our first picks as it was a perfect location, has terrific service, and delicious wine. We agree now that it was the right pick. We worked mostly with Amanda, who was absolutely delightful. The walk through to prep for the day-of was extremely seamless and the staff was so helpful in helping us determine how much wine we needed for the event (turns out we actually undershot it and the KFV team easily helped get more during the reception). While we did not have our ceremony at King Family (we're catholic), we were there quite early and the bride and groom rooms were perfect for the party to hang out in while we took photos on the grounds. Absolutely beautiful location and worked easily for our family and friends. We've continued to come back every time we are visiting my mother in Charlottesville (as we live in the Northeast). We have KFV shirts (purchased the day after the wedding) and getting married there is the perfect excuse to keep buying their delicious wine.

Liz S.

Married on 10/06/2019

Loved our venue!

Beautiful venue. The KFV team was incredibly responsive, accommodating, and professional. So happy we chose KFV as our location for our wedding.

+ 3

photos

Abbey M.

Married on 07/26/2019

Our dream reception venue!!

Having our reception at King Family Vineyards was an absolute dream! The venue is just stunning. That speaks for itself!! Every event coordinator we worked with in scheduling appointments/meetings and to hash out details was incredibly kind and very easy to get in touch with. Everyone was so professional, helpful, and personable. My husband and I would've loved to have access to the getting ready rooms earlier than noon the day of since our wedding was offsite earlier in the day, but we understand this is part of their protocol/policy. If you are having your ceremony onsite after 5pm, then getting into the venue at this time is no problem, our situation was just unique. :) With their policy they also require your caterer to come from their preferred vendor list, which was at first disappointing to us, but again, we understand that this is part of their policy to help uphold the quality of their guests events and to protect the integrity of their property. Plus, we found a great caterer!! We are so thankful that we got to start the huge next chapter of our lives at this very beautiful location, and KFV and the staff members will forever hold very special places in our hearts!!

Rick S.

Married on 06/09/2019

A Magical Experience at KFV

There are not enough great ways to describe how incredible King Family Vineyard is for a wedding. At the base of the Blue Ridge Mountains, KFV sits in an amazing setting.

In the beginning, we met with Amanda, KFV's event coordinator, who helped our daughter detail out the wedding of her dreams. Every step and detail was thought through - including a rain plan.

Our daughter got married at KFV in June and they did a fabulous job in executing the event. We needed to enact the rain plan, and the change made the event magical. Thank you KFV for such a beautiful and memorable wedding.

Sydney

Married on 06/09/2019

Breathtakingly Wonderful!

Where to begin! We have loved King Family Vineyards and the people there for a long time, so it was special to be married there. Throughout the planning process, their events team was very helpful & responsive. We met with Amanda about a month before, and walked through several last minute details. She was so incredibly helpful, answered several questions, and was so generous with her time and input. On the day of our wedding, we had to make a last minute change of ceremony location due to rain, and we had our ceremony on the patio. It was absolutely stunning, intimate, and smooth. The staff helped us above and beyond with last minute details, changes, chair-moving, etc. We felt so cared for throughout our wedding planning process, and definitely on the day-of. We're beyond happy that we were married at KFV. There is nothing quite like it ☺ Thank you to all the KFV staff and family!!

+ 3

photos

Rachel H.

Married on 05/31/2019

Beautiful Venue

We loved our wedding at King Family. Amanda and the whole events team were fabulous and extremely helpful. The space is beautiful, the wine amazing, and the view is unbeatable. We ended up with rain on our wedding day and held our ceremony under the awning out back. It was beautiful and so intimate. It's great that no matter the weather you can have a beautiful wedding at King Family. The photo opportunities are breathtaking between the mountains, the vines, and the polo fields and barn. They make it very easy for you to pick the right wines an the correct qualities for your event.

Stacy C.

Married on 05/05/2019

Better Then We Ever Imagined

We are so glad we decided to get married at KFV! It is a stunning venue, and the people we worked with were extraordinary. Amanda was superb and professional, but most importantly fun! She was always quick to respond and made everything easy. The day of our wedding, the staff on site was phenomenal. I do not planned on getting married again, but if I had to go back in time, I would choose KFV again in a heartbeat. :D

Chiara

Married on 03/23/2019

Beautiful space, great people, and convenient!!

King Family was the perfect venue for our wedding! First the location is AMAZING--with the gorgeous mountains in the backdrop, and the way their reception hall is set up, you really don't need a ton of decoration. It also is an unbeatable backdrop for photos.

Second, the physical space is great! One of the best things about King Family is that you have a built-in rain/bad weather plan, because if you can't do your ceremony outside (or don't want to), they have an easy way to do it inside without disrupting your entire reception plan. The way the venue is set up there are basically three physical areas (the carriage house, for receptions; the hallway around the carriage house, for cocktail hour/reception; and outside, which includes a fire pit). This gives you nice variety for how to set things up, and also gives guests the option to move around depending on what they are feeling (if they want to dance, or want somewhere quieter, etc.).

Third, there are getting ready spaces onsite, which makes it really easy for you and your wedding party to get ready without having to drive around all day. We arrived at noon and didn't have to leave until the end of the night. This meant that once we arrived we could just sit back, relax, and have fun!

Fourth, the wine was wonderful--our guests really drank a ton of wine! Their wine buying policy made it easy for us to only buy the wine that we actually drank, so we weren't stuck with a ton of excess wine, and we felt comfortable that we could easily get more if we underestimated how much we needed. This was just convenient and gave us piece of mind. And, by the way, we HIGHLY recommend the Meritage!!!

Fifth, your contract with King Family includes tables and chairs and some extra tables/wine barrels. This really helps cut down on your rental costs, which is obviously great.

Lastly, everyone at King Family was great to work with. They were responsive, flexible, and answered all of our endless questions.

All in all, it was a wonderful venue, and we would highly recommend it!!!

King Family Vineyards's reply:

Dear Chiara,

We hope this message finds you well.

We just wanted to take a moment to thank you for trusting us to host your family and friends on your wedding day and appreciate you taking the time to write such a kind and thorough review of our business on WeddingWire.

We're so happy to hear that you enjoyed the views, venue spaces, and wine and hope to see you all again soon in the tasting room or around the polo field for a match this summer.

Sincerely,

James King
Co-owner
King Family Vineyards

Amanda

Married on 02/16/2019

King Family Vineyards-The Perfect Venue

I cannot recommend King Family Vineyards enough for a wedding venue. It is so beautiful and romantic all months of the year. The staff are so easy to work with and really care about making your wedding day special! All of our wedding guest gushed about the venue all night. Amazing wine, cozy fireplace and mountain views... what else could you want??

+ 3

photos

King Family Vineyards's reply:

Dear Amanda,

We hope this message finds you well!

We just wanted to take a moment to thank you for trusting us to host your family and friends on your wedding day and appreciate you taking the time to write a review of our business on WeddingWire.

We hope to see you all again soon in the tasting room or around the polo field for a match this summer.

Sincerely,

James King
Co-owner
King Family Vineyards

Chelsea

Married on 09/07/2018

WE LOVE KING FAMILY!!!!! this was our favorite vineyard before the wedding and now it just means that much more to us. Kelly was so amazing and helpful through the process and worked with us especially when we had to move out of state. She answered all my questions within a day and was so kind to us. King Family is, in my opinion, the most beautiful vineyard in the entire area and their wine is the best too! All of our guests from out of town / out of the country were so impressed. Thank you King and can't wait to be back!

King Family Vineyards's reply:

Dear Chelsea,

Thanks again for trusting us to host you and your family and friends on your wedding day...it was truly our pleasure! We're happy to hear you had such a nice experience with us and appreciate you taking the time to review us on WeddingWire...thank you! We hope to see you all again soon in the tasting room or around the polo field for a match!

Sincerely,

James King
Co-owner
King Family Vineyards

Hillary

Married on 08/26/2018

My husband and I got married here a couple of weeks ago. We had visited the venue before for wine tasting before selecting it for our wedding but touring the venue and seeing how the wedding space was immediately sealed the deal. Everyone we worked with at the venue was wonderful - very responsive and helped make our wedding absolutely perfect.

Sam

Married on 08/17/2018

We had our wedding at King Family on August 10 and it was amazing. You cannot beat the mountain views while still only being 20 mins from Charlottesville. The wine is great, the carriage house (where the reception takes place) is gorgeous, and there are countless great spots to take pictures. Truly a beautiful venue inside and out. Worried about rain? Don't be, the indoor space is absolutely gorgeous even if your ceremony has to be indoors. We toured the venue probably 5 times before our wedding to plan everything out and they were very accommodating and flexible with letting us do so. I highly recommend this venue if you want gorgeous mountains and a classy reception space.

Chelsea

Married on 06/08/2018

We had our wedding here on 06/08/18 and it was perfect! All of our guests were overwhelmed with the beauty and lush green of the surrounding mountains and grand, sweeping lawns. It's the perfect backdrop to all of our wedding pictures. KFV is one of our favorite vineyards in the area and was long before we got engaged, so getting to get married there was a dream come true for us. All of our guests raved about the rustic elegance of the Carriage House and the delicious wine. The KFV Events team was fantastic to work with (thanks for letting us buy more Crosé, Kelly!!) and every employee seemed really enthusiastic and genuinely excited about our wedding. We also had our Sunday Polo Sendoff the Sunday after our Friday wedding -- if you've never seen polo played live on horses and people-watched all the polo guests in their big hats and Sunday best, you've got to do it at least once! All in all, King was the perfect place for our food and wine themed wedding and we wouldn't have had it anywhere else.

+ 5

photos

Camille

Married on 05/04/2018

When my husband and I first get engaged, we decided to look at King Family Vineyards but didn't really think we would be able to get married there. It was (is!) his favorite vineyard in Charlottesville and would be a dream wedding venue for us. We booked a tour with Kelly and after visiting a few other venues, we knew the other places we looked at even came close in comparison. When it comes down to it, getting married at King Family is a smart decision as they include just about all the furniture rentals you'll need and are financially competitive with most traditional/non-DIY venues in the area. Kelly Bauer (the event manager) is also AMAZING. I've never experienced customer service as good as I did with her -- she always responds in a timely manner, is patient, gives you all the information you need, and is above all a kind and pleasant person to interact with. King Family also allows you to chose a caterer off of their preferred caterers list, which gives you the flexibility to control food and drink costs that you aren't otherwise able to do at other area venues with in-house catering. Best of all, King Family Vineyards offers an experience like no other for your guests. My husband and I live in Charlottesville, and 99% of our guests were out-of-towners. We were so thrilled to be able to show them the place where we live by way of hosting them at King Family. We heard from everyone how breathtakingly gorgeous the views were (in our opinion, the best view of any vineyard) and above all, the wine was delicious. Long story short, if you're thinking of getting married in Charlottesville, King Family Vineyards is one of the best all-around options in terms of beauty, the guest experience, affordability, and flexibility. We may be biased, but we couldn't imagine getting married anywhere else. Thank you, Kelly and team, for an amazing experience we'll never forget!

Jacqueline

Married on 12/01/2017

King Family Vineyards is a beautiful vineyard with excellent wine and a lovely atmosphere. King Family is also an amazing wedding venue, with extremely accommodating staff and a beautiful event space. The space is a clean slate, allowing for your own style, but does not need much decor as it is naturally beautiful with a warm, intimate ambiance. The team at King Family is wonderful to work with and I would highly recommend King Family for your wedding! All of our guests raved about the vineyard - and of course, the Crose! If you are in love with the venue and not the price, consider a Friday or a Winter wedding (or both!) - we got married on a Friday in December and it was worth every penny.
Are you interested?
Send a message