36 Reviews
Recommended by 100% of couples
Quality of service

5 out of 5 rating

Average response time

5 out of 5 rating

Professionalism

5 out of 5 rating

Value

5 out of 5 rating

Flexibility

5 out of 5 rating
38 User photos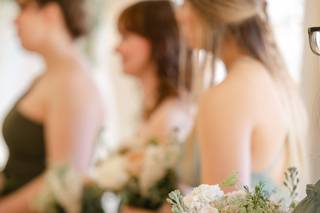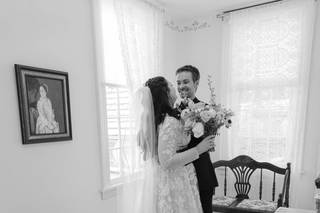 + 34

photos
Chris

Getting married on 09/01/2023

Kim is amazing!

We wanted to meet with Kim because we loved her portfolio and when we first met her we clicked right away and we knew she would be our photographer. She is very professional and she has a great energy that makes it easy to relax and have fun! We had a blast at the engagement photo session and can't wait to see how the wedding photos will turn out. Kim went above and beyond for us, staying over time to make sure she got the best pictures she could for us. Her prep work and style gave us confidence that she will deliver results we will love. We will definitely be recommending Kim to friends.

Kayla L.

Married on 12/03/2022

Absolutely amazing!

Kim is the best photographer I have ever worked with, she makes you feel so comfortable and free to express your thoughts and ideas. I could not recommend her more. Our wedding would not have been the same without her!

Beverley A.

Married on 10/01/2022

Wonderful, Amazing, Truly the Best

Kim was so amazing to work with!! She did such a wonderful job with our engagement photos, wedding photos, and even our wedding video!! She was always on time and knew all the right questions to ask and things to say!! She was even willing to work around our crazy schedules and even drove 2 hours away to come for our engagement photos and wedding day! Her personality and positive energy was everything we were looking for and even more, we couldn't have asked for a more perfect person to be a part of our special day!! We will definitely be asking Kim to do any and all photoshoots in the future! She is truly the best and you can't go wrong having her by your side on your special day!!

+ 17

photos

Are you interested?

Send a message

Michelle

Married on 09/24/2022

Kim A.Mazing

Kim is absolutely wonderful! She was so gracious and thorough. She directed us and took all the guess work out of it, and she made us feel confident that she was the professional that she truly is. We laughed and had a great time as well, which really added to the experience. I wouldn't hesitate to use her again!

Seiji

Married on 09/02/2022

Efficient ball of energy captured every moment

Working with Kim was absolutely fantastic. She's fun, communicative, and full of creative ideas. Her energy is unmatched and can easily handle and manage large groups of people. Kim worked with us to accommodate our personal goals, respected our wishes, and included us in all creative decision-making. Looking forward to working with her again!

Kimberly

Married on 08/27/2022

Enthusiastic, energetic, and unparalleled!

Kim A. Taylor was everything we could have hoped for and more! Initially I was drawn to her by the glowing reviews in her wake. When I saw a photo of her perched on top of a door frame to capture THE perfect group shot, I knew she was the one! Kim is an outstanding communicator who delivers in her genuine relatable manner, planning, creativity, and artistry. She even took the time to scope out our venue on multiple occasions to see how the lighting would change throughout the day. She was a gem with our nephews and nieces who ranged from 10 months to 6 years. She memorized our whole wedding guest list of 30+ people and she and her partner had the photos so organized that we kept on our tight schedule as dictated by the venue. I'll be the first to say I feel awkward in photos and don't know how to pose. Kim was so patient with us. She modeled the posing and expressions in a way that made us laugh and act natural for the camera. When my husband and I needed a break from the spotlight, she accommodated without complaint. She was everywhere obtaining every shot I requested and more and yet unobtrusive. I gently reminded the two of them to stop, eat, and take breaks as they were non-stop from pre-wedding onward. We only had our wedding a few days ago and she already sent us the link to our photos! Kim A. Taylor had competitive photography rates and after working with her and seeing the results I am certain she was worth every penny and more! I know that marriage is once in a lifetime, but if I had to plan the perfect wedding all over again, Kim A. Taylor would still be the one for me.

+ 10

photos

Kim A. Taylor Photography's reply:

Kim your wedding reminds me of why I love to photograph weddings. The love and close bonds that you share with your friends and family is so heartwarming. I found myself wiping my eyes more times than I can remember and believe me it was a good thing. Thank you both for your generosity, grace and kindness. I am very happy to have met you both and I wish both you and Jeff so much happiness.

Kayla R.

Married on 03/06/2022

Amazing and professional

Our experience with Kim was amazing, she is an amazing photographer with great professionalism and really makes you feel comfortable. I could tell that we were her priority during the shoot and that she took everything we had to say into account. I could not recommend anyone more highly.

Francine M.

Married on 09/25/2021

Totally Amazing

Kym Taylor is not only a professional photographer, but she has a way of becoming a part of the family so to speak. Everyone enjoyed her as a photographer but also her presence. She felt more like a guest as opposed to hired photographer. I hate having my picture taken, but Kym, made me feel at ease and honestly, I hardly noticed she was there taking pictures. Our wedding photos are wonderful, she captured precious moments between us. She included every part of our wedding from getting ready to the cutting of the cake. I highly recommend Kym for any event you need a photographer.

Kendra

Married on 05/08/2021

In our search for the perfect photographer, we could not have landed a better person! Kim's upbeat and positive personality is contagious. We had MANY guests (and wedding party) complement us on our wedding photographer choice! My husband is a digital artist, so he has an eye for quality and value, and we were in love with our wedding and engagement pictures (both taken by Kim).

Kim captured each moment of our day in creative and unique ways. She went above and beyond to ensure all the details of our day were thought out and planned for before our event. Kim is very easy to work with; quick to respond and answers questions you may have. HIGHLY recommended!

Laura M.

Married on 09/06/2020

Worth her weight in gold!

We were admittedly on the fence about having a videographer for our wedding day, but we are SO glad we decided to have Kim with us on our day. In addition to being a warm, fun person to work with, Kim has a keen eye for detail and an incredible ability to gently give direction without making things feel unnatural or forced. She encouraged us to be ourselves and have fun, while also capturing elements of the day that we wanted to share with family and friends who could not attend. We cannot recommend Kim enough!

Steve H.

Married on 09/05/2019

Kim was such a great photographer. We hired her for our wedding and she was amazing we will definitely be hiring her again.

Kim was great very professional. We now have such amazing photos of our wedding. I'm so glad they came out perfect. My Wife and I could not be happier.

Theo

Married on 06/28/2019

Wedding pictures

I wish I could give 100 stars to Kim! Her quality and attention to detail were exquisite! She was extremely professional and made our day so special! We have some amazing pictures and memories of our special day because of her!
Book Kim Taylor, you will not regret it!

Amy S.

Married on 06/08/2018

Wedding Photography

Kim was wonderful to work with throughout the whole wedding process! From organization before wedding day, support the day of, and promptness of receiving product- five star rating! Kim and staff captured our special day wonderfully - and I would highly recommend to those for looking for a top notch wedding photographer!

Tina

Married on 11/10/2017

I am so grateful to have met Kim! she is one of the best human beings I have ever met! she is very detailed, organized and on top of her photo skills. Both Joe and I loved her work and how well she handled all events from the court ceremony to the tea ceremony to reception. She is super sweet, fun, and caring! I would love to work with her in the future.



Amy

Married on 09/02/2017

What more can I say...This girl is GREAT When we initially met with her my fiancé and I both very impressed by her professionalism, her spunk and her work! We decided to do an engagement session before we booked for our wedding. Half way through the session my fiancé looked at me at said... "Lets ask her TODAY to do our wedding!" We are extremely pleased with the turn out of our engagement pictures and are looking forward to Kim spending our special day with us!

Dana

Married on 05/28/2017

We LOVED working with Kim Taylor!!!
Our wedding was on the north shore at Blue Fin Bay in Minnesota.
Kim came in a day early and scoped out the best spot for our outdoor pictures. She is professional and personable, and it made our wedding that much better.
It is one of the best decisions that we made in planning our wedding. (which was relatively fast with two months time)
The photos of our wedding beat our expectations.
She was an absolute JOY to work with from the very start in communicating over the phone and email. Always on top of everything super friendly, helpful, professional, punctual, and most of all - FUN every step of the way.
Thank you so so so much for being awesome and capturing such real and artistic images of the best day of our lives! XOXO

Selena

Married on 05/20/2017

Kim was absolutely amazing from day one. She met with Edo and I well in advance and before we even decided to hire her. She brought her portfolio with her so we can see her work and she came prepared with ideas. We put together a plan for all of the combinations of the pictures to be taken, she had ideas I didn't even think about and she had some great suggestions. She later put that plan of picture combinations in an email and sent it to me so I can review it and revise it as I see fit. She went to the location days before the wedding to check out the setting, lighting, and background. She also scouted other locations that she would offer to us for private pictures of Edo and I outside of family. Since the weather was if-y around our wedding (it snowed a lot in the mountains), Kim went to the location the day before, sent me videos of the grounds and updated me on the weather so I can make a decision of whether we would still have the ceremony outdoors. She eased my mind and helped me make a last minute decision of where to have the ceremony. She came way earlier on the day of the wedding than the time she was paid for and she offered to work with us outside of our contract for time due to unexpected weather. Lastly, the pictures came out amazing and we got them only 2 days later! No waiting time at all. Bottom line, Kim kicks ass.

Taylor

Married on 10/22/2016

Don't look anywhere else if you are thinking of a photographer because Kim Taylor is THE choice. She captured every moment perfectly and people cried over the results of her photos because they were that perfect and captured the emotions of the day. She is fun, professional and knows how to make every photo perfect naturally. LOVED her and her photos!

Bergen

Married on 08/27/2016

Kim was such a great photographer for our wedding!! I would recommend her to anyone. Kim is personable, professional and upbeat. My husband and I don't feel very comfortable in front of the camera and she provided easy, direct feedback. Her personality also helped us to feel comfortable. And the quality of the photos are fantastic! I look forward to having these photos for a lifetime to look back on our special day! Kim did a great job of capturing the truly special moments without being 'in our faces' throughout the ceremony and reception.

There are a few things about Kim that I think help set her apart from the rest! Kim was very helpful in guiding us through the wedding day timeline prior to the ceremony to ensure we would have the best photos at the end. We really appreciated her expertise and guidance. Kim also learned my family members names! When giving directions on where to move for group photos - she was able to call guests by name! This was a little touch that really made me feel she connected with the group.

Kim

Married on 08/07/2016

Kim is so great!! She was the first photographer we met with for our wedding and we knew we didn't need to look any further after our initial meeting. She is very professional but also has such a sweet and fun personality. Kim was great at making sure we took our pictures quickly so that we could get to the reception, but this was not at the cost of quality of pictures. I never saw her put her camera down once (over 8 hours) and because of that we have so many fun photos that really capture our whole wedding. Kim is super dedicated, very personable, and a great choice for a photographer!

Erika

Married on 09/19/2015

I would highly recommend Kim for any event as a photographer. She was very professional, efficient and knew what she was doing the entire time. She was very confident in her work and got all the photos taken that I personally wanted in a timely and efficient manner. In seeing some of the initial photos, I am so happy we chose to work with her and would recommend her to anyone looking for a professional, creative and confident photographer!!

Kim was recommended to me by a friend who had also used her to photograph a wedding. I chatted with Kim over the phone before the wedding and loved her enthusiasm and flexibility. Kim went above and beyond on the day of the wedding! She took my ideas and ran with them giving me better photos than I had even imagined. Kim captured the love and happiness of our day in her photos. She also captured so many moments of my guests which I didn't get to see and was thrilled she saw!!! The quality and vision in her photos is worth every penny and more! Kim's enthusiasm and joy the day of the wedding was so calming to me it was worth it's weight in gold! My wedding party and family commented on how enjoyable she was to work with! Kim was one of the best choices I made for that special day. If I had to do it over I would use her again! I cannot express enough how thankful and happy I was working with Kim as well as seeing her finished product.

Kim is amazing! She has been fabulous to work with through this entire wedding process and things came together so easily! Besides her being unbelievably talented- she has been considerate, caring, and so supportive for everything. I knew I could count on her with all of my silly, random questions, but also to take some phenomenal photos. She made our sessions a blast and they went by so smoothly! It was perfect :) We received our photo CD very quickly afterwards and we have had nothing but compliments on all of the images - they turned out wonderfully! She has been such a pleasure to work with and I feel very fortunate to have found her. I couldn't have asked for a better photographer! <3

Our wedding day couldn't have gone more perfectly! Kim did more than a fabulous job capturing all the extra details and coming up with a extra ideas to capture those special moments throughout the day. She went above and beyond her duties - even arriving to our site days earlier to find the perfect spot for our first look, wedding party shots, and family portraits. It was so much fun!!! :) Yes, there always seems to be a rush and pressure to stay on schedule for the big day, but Kim always seemed to bring us back down to earth and assured us everything would be alright. She made the experience so much fun and let me tell you - all those extra stops and shots were TOTALLY WORTH IT! They are some of my most favorite photos. Love, love, love! Love her and love her work!

Chad

Married on 11/21/2014

Kim was great! She was positive the whole time, great professionalism, understanding of the important shots that we wanted, and overall just a pleasure to have as part of our big day. We highly recommend Kim!

Jodi

Married on 10/25/2014

Kim was awesome to work with!! She's flexible, laid back and has a keen eye. Our pictures turned out beautifully, and it felt effortless to get them all completed. I highly recommend her!!
Are you interested?
Send a message