Reviews
5.0 out of 5 rating
Quality of service

5 out of 5 rating

Average response time

5 out of 5 rating

Professionalism

5 out of 5 rating

Value

5 out of 5 rating

Flexibility

5 out of 5 rating
100%
Recommended by couples
93 User photos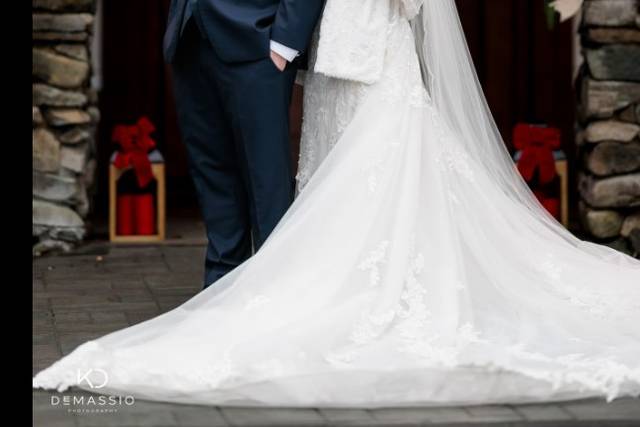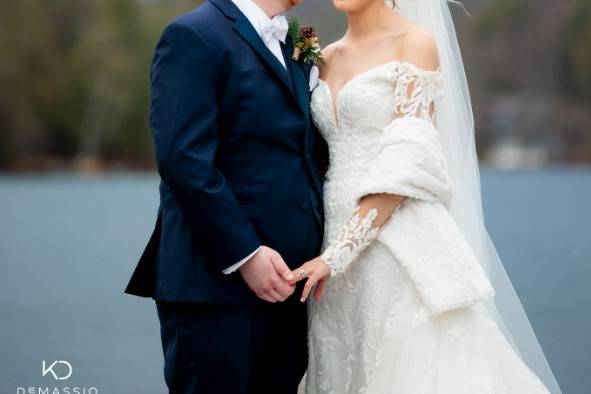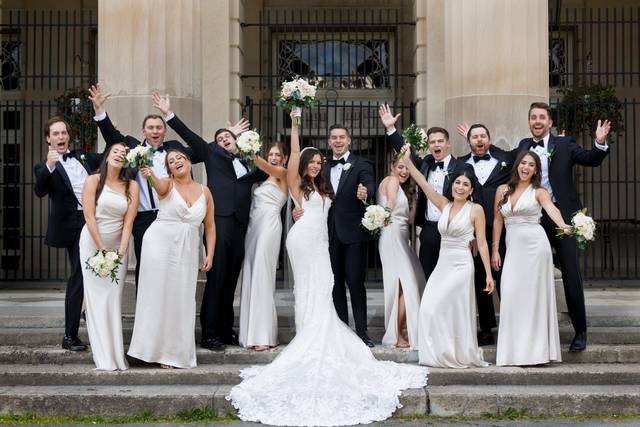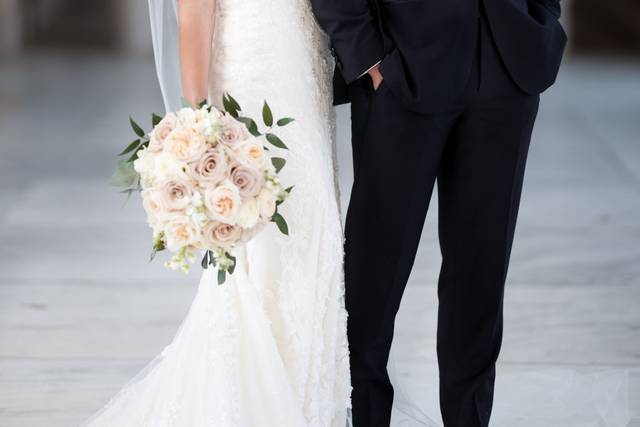 + 89

photos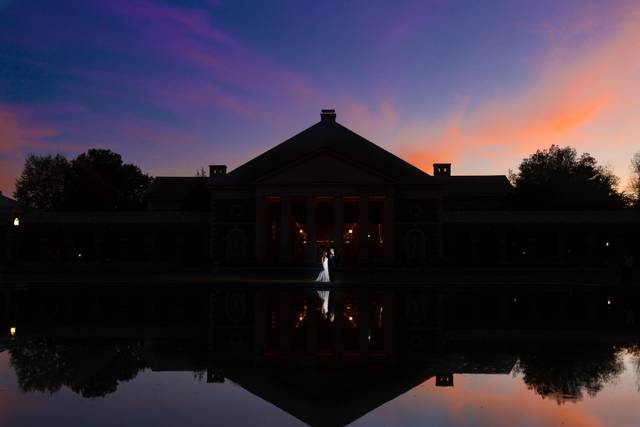 Chatham B.

Married on 10/15/2023

Great to Work With!

Kevin is a lot of fun to get to know, and such a talented photographer. I love that he includes a physical album with every package. We unfortunately had to cancel our event past the deadline for owing the full amount, but Kevin was happy to work with us to come to a more than fair agreement. I can't recommend him enough as someone who is generous, fun and reliable.

Rachel R.

Married on 12/03/2022

10/10 experience!

Kevin was the photographer for my wedding on 12/3/22 and he was nothing short of professional! He was one of the photographers referred to us by our venue and after meeting with him in-person, we knew we wanted to hire him to capture our wedding day. He is extremely warm, funny, and has lots of energy! My husband and I don't love being in front of the camera and he made us feel extremely comfortable during our engagement shoot, which helped ease our nerves going into the wedding day. When our wedding day came he was on-time, prepared, and able to roll with the punches. We didn't have a first look and due to the weather & light in December we had to rush outside immediately after the ceremony. Kevin was able to wrangle our larger wedding party and family members to get the necessary pictures accomplished. After receiving our wedding images, we are blown away with his work and would recommend him to anyone looking for a high-quality photographer!

Brittany M.

Married on 10/07/2022

Amazing! Definitely recommend for wedding and engagement photos!

I can't say enough good things about Kevin! He was so much fun to work with, super flexible, and made us feel so comfortable during what could have been a stressful day! Our pictures turned out beautiful and we absolutely love the album that he put together for us to remember the day! So special! Highly recommend! :)

Are you interested?

Send a message

Paige D.

Married on 09/24/2022

Can't recommend enough!

Kevin was an amazing photographer. My husband and I are both extremely uncomfortable in front of the camera and he talked us through everything. When it was clear we were getting a little uncomfortable, he talked us through everything. We also had quite the unruly wedding party. Kevin handled everything in stride, laughed with us, and did an incredible job getting photos of the little moments. We love our photos.

Talia A.

Married on 08/21/2022

HIGHLY recommend!!

I was very picky when it came to choosing our wedding photographer. When I went on Kevin's website and saw his work, I knew I had to talk to him. As soon as we got off our call with Kevin, my husband and I knew he was the photographer for us. We didn't meet him in person until the day of our wedding, but it felt like we had! He kept the day running smoothly & on time. He made sure we both felt comfortable in front of the camera, and did a GREAT job working with our family and friends. We got our sneak peak pictures back and they are seriously AMAZING. I couldn't recommend Kevin and his work enough!! I can't wait to see the rest of our pictures. His photo booth was a huge hit too!

Marisa V.

Married on 08/13/2022

Kevin is fantastic!

From the moment we had our first phone call with Kevin we knew we wanted him to be our wedding photographer! Our initial call was scheduled for 30 minutes but it was like we were talking with an old friend and ended up speaking with him for almost an hour. Kevin is so easy to work with and his pictures are absolutely stunning. During our engagement shoot, Kevin made sure we were comfortable in front of the camera-we spent the whole time laughing with him which carried over into the wedding. When Kevin arrived the day of our wedding, it was like having another friend/family member in the room with us. He was able to create a relaxed and stress-free environment all while having fun and capturing every moment of the day. The pictures turned out amazing- 5 months later we are still showing off our pictures and wedding album to anyone who will let us. We would HIGHLY recommend Kevin!!

Katie R.

Married on 07/29/2022

Amazing photos, Amazing to work with

We debated the photographer the longest because of how important the photos were to us since we'd have to look at them the rest of our lives. As soon as we saw Kevin's portfolio and then spoke with him, the choice was clear. Kevin is so kind and funny and made us feel so comfortable. My husband and I are both awkward and a bit introverted people who hate photos. But with Kevin, he showed us what to do for the photos, and made it so easy to work with him. We've already seen a few of the photos and blown away by how great they look. I never show people pictures of myself and I was showing everyone I could these. Plus Kevin put up with our crazy friends and joked around with us all day which made it so stress free and such an amazing experience. Worth the price!!!

Rachel W.

Married on 06/10/2022

You get a photographer AND a friend!

Where do we begin about Kevin? Kevin was everyone's favorite at our wedding. Of course you want great photos on your wedding day, but you also want someone you're happy to have by your side the entire day. My nerves were shaken the morning of our wedding, but Kevin's presence gave me such a calming feeling and put me at ease for my bridal portraits. Our wedding party LOVED him, as he would crack jokes with us while also directing us into poses that were clear and to the point and kept us right on schedule. Kevin would even pull us aside at times to give us a private moment to take in all the hustle going on around us and be able to look around and truly appreciate the big day. Not only go you get an excellent photographer on your wedding day, but a friend!

+ 4

photos

Kayla K.

Married on 09/25/2021

The Best I've seen !

Kevin was absolutely great to work with from our engagement session back in 2019 to our wedding this month ! We knew from our engagement session that hands down Kevin was going to do an amazing job just on how patient and detail oriented he was with our poses and he certainly did not let us down ! Kevin always made sure that we were looking the right way or smiling the right way, which we greatly appreciated since we had no idea ! Trust me that you definitely will not be disappointed with the photos from Kevin! He has some of the most beautiful and unique photos I have ever seen, and I would highly recommend Kevin & his crew to to anyone who is looking for a photographer to document their engagement and wedding !

Carissa M.

Married on 09/24/2021

Beyond our expectations!!

Kevin was amazing! He handles himself with such professionalism. Not only did he make my husband and I feel comfortable through every shot his positive vibe made the day feel fun and effortless! We were blown away with our pictures! I would definitely recommend Kevin not only for the day of but for engagement pictures as well.

+ 3

photos

Jessica B.

Married on 09/11/2021

Exceeded our Expectations

If you're looking for the person to capture your special day look no more. Kevin and his team are hands down the best around. His photo's speak for themselves. Throughout our experience, Kevin was always listening, providing insight and feedback, and supported our ideas. He's creative and can bring spaces to life in a way that you may not have thought could be possible. Looking back on our day I could not picture any one else capturing our most special moments.

Vicki P.

Married on 08/28/2021

Exceptional Photographer, Even Better Person

Kevin's photographs speak for themselves. He is an amazing photographer. Equally as important, he is an exceptionally kind and decent human being. We could tell he had a great energy right off the bat, as he is is one of those people that you instantly feel comfortable with. We had many ups and downs in our wedding planning process due to COVID and other complications, but Kevin was always patient and receptive with us. If you're looking for a photographer that can both blow your socks off with the quality of his images and help you minimize stress and anxiety, Kevin should be your #1 choice.

Abbey D.

Married on 08/07/2021

Amazing Wedding Photographer

Kevin is hands-down the best photographer around. He captured our wedding on 8/7/21 at the Century House and we are already in love with the pictures he has shared. When we first were looking for a venue, our wedding planner showed us a photo Kevin captured of the location - and we knew instantly that we wanted Kevin to be our photographer. That held true when we first chatted with him - he was so helpful and you can tell that he truly cares about his couples. Kevin first captured our engagement shoot and made us feel so comfortable in front of the camera. We had the BEST time at our engagement shoot and at our wedding. He is so full of energy and made sure us and our bridal party were having fun and feeling relaxed while capturing some of the best moments of the day. He was also very responsive to all of our questions leading up to the wedding. He had such cool ideas and everyone loves our photos we've received so far! We would recommend Kevin to anyone looking for a wedding photographer - he is incredible!!

Stephanie

Married on 06/05/2021

Kevin did an outstanding job on my engagement pictures and my wedding pictures! He is sooo nice and friendly and is always there if you need to ask him any questions! He is absolutely the best at what he does! My pictures look absolutely amazing! I could not be any happier with them! I would definately recommend him to everyone! You will absolutely love him! Thank you so much Kevin for everything!

Jeffrey B.

Married on 05/22/2021

Kevin offers an excellent, professional, and stress free experience!

When we were looking for a photographer we knew we wanted unique, high quality photos from a reliable photographer we knew we could count on. When we came across Kevin, reviewed his work and met with him, it was clear that he was exactly what we were looking for and more! He is extremely personable, kind, talented, professional and fun to work with! Photography was not something we had to worry about on our wedding day. Our photos came out incredible and we could not be happier!

+ 17

photos

Layla S.

Married on 05/15/2021

Amazing Photographer, Not A Moment Missed!

My husband and I met Kevin, through a friend's wedding I was in. I immediately noticed how on point he was with schedule and keeping the wedding party on task / on schedule on the wedding day (we all know it can be like herding cats when you have a large group!). After that wedding, we both knew we wanted Kevin to be the photographer for our wedding. That was back in 2019.

Due to COVID, our wedding planning process extended out by a year and we had to cancel our original planned wedding in it's entirety in 2020, and restart the process all over again. Our location changed, not only dates, but the location was in an entire new country. Kevin, didn't miss a beat, and maintained all of the details we had shared with him for our wedding vision throughout the entire process. Kevin really took the time to get to know us, what stressed us out/worried us, and what was important to us. His point of view in his photography is unique, he not only captures ALL the best moments, both candid and posed, but also takes the reign when it comes to organizing when to do what and how to keep your day of schedule running smooth and unrushed. You won't find a better photographer that can keep up with all the up's and down's of wedding planning and day-of changes.

+ 17

photos

Tyler G.

Married on 05/15/2021

Lauren Captured What Love Meant to Us

We had the pleasure to work with Lauren Caldwell and she was perfect.

Originally Emily and I had a different videographer, but because of Covid, she was no longer available for our wedding. She reached out to Lauren and recommended her because Lauren was the person that got our original videographer into the videographer business. Lauren thankfully agreed to video our wedding and oh my god was she amazing.

She was able to capture so much of our wedding, even at parts that you wouldn't even know she was there. I mean that as an extremely positive thing. She was able to capture our day while Emily, myself, and our guests got to have the time of our lives.

For anyone looking for a videographer, you should 100% work with Lauren. She truly captured what love meant for Emily and I. We will be able to relive our day forever and we owe that all to Lauren.

We will be forever grateful to Lauren for not only stepping up last minute to work our wedding, but also for her amazing work.

Thank you
Tyler Gates

Sarah T.

Married on 01/02/2021

Absolutely perfect!

As soon as we got engaged I knew I wanted Kevin to shoot our wedding, he always does such incredible work and our photos are no exception!
Kevin has such an amazing way to make you feel comfortable with a camera, very important to us. He is talented, fun and so professional! Loved getting the sneak peek photos so quickly after the wedding.
COVID has made wedding planing pretty chaotic but Kevin was so open to changing plans and working with us to make our wedding so great.

Greg W.

Married on 11/13/2020

Hire Kevin

The review is a little bit late. We got married in the middle of the pandemic in November. Kevin is fantastic in every way. His work speaks for itself, and what you see online is how yours will look. But, besides what you can see online and in portfolios... Kevin is so personable and makes you feel comfortable. On the day of my wedding I was beyond stressed, but just his presence calmed me down with his personality. We had so many compliments on our photos from people saying they were the best they've ever seen. Kevin is the photographer you want. I could go on and on about how terrific he is. #Kevinismyphotographer. Kevin thank you for everything.

Glenn B.

Married on 10/03/2020

Most Amazing Photographer Ever!

Photography was one of the biggest decisions that we made. We wanted a specific type of look for our photographs so that we could proudly display them and cherish the photos for a lifetime. Living in Charlotte, NC we tend to find a lot of Photographer's using a "light and airy" vibe. We preferred a mixture of both with creative elements. My husband had discovered Kevin from a Men's Vows article displaying his work with a precious same-sex couple. It was important for me to find someone who had experience with same-sex couples to ensure their comfort ability level behind the camera and with posing, etc. We reached out to Kevin inquiring about his willingness to travel to our Southern Elegance Wedding in The Carolinas. Once he stated that he would be willing we then scheduled a call via Skype which last over an hour of pure joy and genuine conversation on a Sunday. We knew that Kevin was the photographer for us. His photos are very dreamy and his personality is equally amazing. We flew up to NY and drove to Massachusetts for our engagement session with Kevin which helped to validate our choice in selecting Kevin. As we reached about 60 days from our wedding date during COVID-19, we had to make some changes to move our wedding to a new state due to state regulations. Kevin was up for the challenge and didn't hesitate to ensure we would have our amazing pictures as promised! During the wedding day, our entire family and wedding party loved Kevin. They enjoyed his presence and his personality. He brought a second shooter who was equally as talented. He had some surprises up his sleeve for us which made our day even better. We just received a preview of all of our edited photos and we are blown away!! They're even better than our very high expectations. Thank you Kevin DeMassio Photography for capturing our day for a lifetime of happiness and reminiscing as well as generations to come. We can't wait to connect with you again in the near future! Do yourself a favor and book Kevin. I've been a very picky groomzilla and He created everything and anything I've ever dreamed of!

Taylor

Married on 09/04/2020

Kevin is the MVP!

Kevin stepped up when our original photographer cancelled two weeks from our wedding day. Kevin was so flexible, accommodating, and went above and beyond to communicate with us in such a short time period. Not only did he ease our fears in our Initial conversations with him, but he was SO fun to spend our day with. He was laid back, considered all of the necessary COVID-19 safety protocols, and was adamant about making photography an enjoyable experience. We feel so lucky to have had Kevin there to capture our day!

Ciara F.

Married on 08/01/2020

Beautiful soul and pictures

I knew when we got engaged that I wanted to have Kevin as our photographer for our special day!

A few years before we got engaged my now sister-in-law showed me amazing photos from a wedding she went to. I remember saying he is amazing and I need him for my future wedding!

We reached out to Kevin once we were engaged and he took the time to talk to us about our vision for the wedding! He was so kind and listened to all of the details.

On the wedding day, I was very nervous before the ceremony and he knew how to make me feel comfortable and calm while capturing amazing pictures! He made our entire group laugh and my guests at the wedding commented on how kind, fun and amazing he was.

Our experience with Kevin as our wedding photographer was beyond amazing and we can not thank him enough! If you want to have a fun time and get bomb pictures, you know who to ask!:)

+ 5

photos

Laura

Married on 08/01/2020

Best wedding photographer!

I was the bridesmaid in many weddings where Kevin was our photographer. I always knew when my special day would come that I would hire Kevin to be our photographer. He is extremely professional, but also very witty and personable. He made our wedding party laugh and feel at ease. Kevin always answered our questions in a timely manner, and we knew we could rely on him to capture our special day! My mother wanted specific family photos taken after our wedding and Kevin went out of his way to make sure he captured them all. We would recommend Kevin in a heartbeat!!

Dave A.

Married on 09/14/2019

Kevin is the best!!!

Kevin was a great photographer who made us feel at ease both leading up to and on the day of the wedding. Kevin arranged multiple phone calls to discuss exactly what we wanted and was critical to planning out our day. Prior to the wedding Kevin was always available to answer phone calls and emails and quickly responded. On the day of the wedding, Kevin was familiar with the locations we wanted to shoot at and made each shoot look unique.

Even without engagement photos, Kevin understood our personalities and the shots came out great! We really loved so many of them and it captured the true essence of how we felt that day.

We highly recommend him and would come to him again for any future photographic opportunities! Thanks again Kevin!

Mary D.

Married on 09/13/2019

Best Decision We Made

Kevin is hands down the best choice you could make for a wedding photographer. He is so easy to work with, he makes everyone feel totally comfortable in front of the camera and he is absolutely amazing at what he does. He is super easy-going and it was so fun to work with him. We were laughing so much of the time that the pictures he captured were genuine smiles. He got along so well with everyone that his witty banter with my mother was a nice distraction from the wedding day nerves.

Kevin thinks outside of the box to get the most unique and stunning photos. He had some amazing ideas that he executed perfectly for pictures that turned out to be some of our favorites. He sent us a sneak peek of our first photo within a day, a blog with more pictures within a week and our full gallery to view within a month. You can't find that anywhere else! We can't think of a negative thing to say about our experience with him – we would recommend him with no hesitation at all. Thank you, Kevin!!!
Are you interested?
Send a message