49 Reviews
Recommended by 99% of couples
Quality of service

5 out of 5 rating

Average response time

5 out of 5 rating

Professionalism

5 out of 5 rating

Value

4.9 out of 5 rating

Flexibility

4.9 out of 5 rating
59 User photos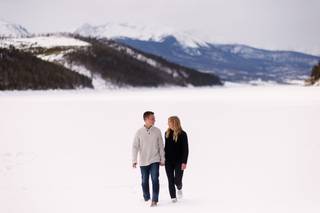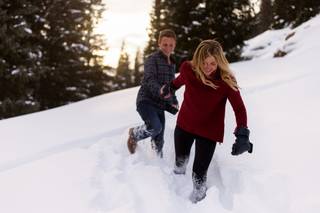 + 55

photos
Monica S.

Married on 10/08/2022

Definitely recommend!

Justin was timely, professional and efficient. He ensured that the photos only added to the day, rather than take up too much time. He was flexible with our wants and made sure to personalize the style to match our requests. More than anything, Justin is truly so talented! Our wedding was the best day of our lives and I truly feel like he captured it in a way that we get to relive it indefinitely through the gallery he provided us.

Kayla R.

Married on 09/08/2022

Gorgeous Mountain Photography

My fiancé and I used Justin for our engagement pictures in the mountains. He was the best!! Justin has a very calm demeanor and goes all out to get the perfect shot. We took pictures on a cold January day near Lake Dillon and ended up hiking up a small hill and treading through almost 2 feet deep of snow! I was surprised how much fun we ended up having. Then, within three weeks, we received our edited photos and loved them! I would highly recommend using Justin for your photo needs.

Jessica M.

Married on 09/04/2022

Forever grateful to Justin for making it the best day of my life!

Its hard for me to summarize just how amazing Justin is and that working with him was the absolute highlight of my wedding. From taking the time to meet us to get to know who we are as people and our story, to working seamlessly with the various wedding vendors, we knew Justin would capture the vision and spirit of our wedding and not just 'take pictures.'
To say Justin went above and beyond is an understatement. He was truly the wedding MVP and I will be forever grateful!
When I heard my Grandma was not well enough to attend my wedding my heart shattered into a million pieces. I could not comprehend not being able to see her on the most important day of my life. I tried to focus on being the bride and being happy but felt like a piece of my heart was missing.
Seeing my sadness, Justin stepped up to the plate and took control of the situation to ensure my wedding day was everything I dreamed of.
I will never forget what he said to me: "If Grandma can't come to us, we're going to her." And just like that, he coordinated with my wedding planner, videographer, venue and family in real time to make it happen. He literally rearranged the entire afternoon and wedding because he just knew how important it was to me!
I am SO grateful to Justin and his team for making this moment happen. It meant everything.
After being able to spend this time with my Grandma, the rest of the day felt like an absolute DREAM. The happiness he was able to deliver and capture is PRICELESS! I cherish these photos and memories, and will be forever thankful to Justin for making my wedding day the best day of my life!

+ 2

photos

Are you interested?

Send a message

Keely M.

Married on 07/17/2022

Hire Justin Now

Justin was absolutely amazing! He was responsive and helpful during the planning process, but particularly on the day of he was truly incredible. He made us feel at ease and comfortable during our solo shots but also did a great job corralling everyone in our wedding party and our family. He was so well organized and made sure we had such a flawless day. Not to mention his pictures are gorgeous and really captured the emotion and beauty of the day.

Alice

Married on 07/09/2022

Justin is awesome!

Justin is hands-down fantastic. Not only is he an extremely professional and talented photographer, but he also goes above and beyond to get to know his clients on a personal level. He was extremely communicative and fun to work with. He was very prepared and knowledgeable about the venue. He also brought so much passion and empathy to his work. We could tell how much he cared about his craft and our experience before, during, and after our special day. This was reflected in our FANTASTIC photographs. We can't recommend Justin highly enough. If you work with him, you're not only guaranteed to have beautiful photos, but you're also guaranteed to have a wonderful experience.

Jennifer R.

Married on 10/06/2021

Amazing Photographer

Justin was Great! He listened to what we wanted and made sure to incorporate all our crazy request into our wedding day. We LOVE our photos! This man is a true artist and His attention to detail is insane. He was there to capture all our precious moments that day. We highly recommend him!!!

Justin Edmonds Photography's reply:

Thanks so much! It was a pleasure getting to document all the moments, big and small, on your wedding day. You, Jon and your families were wonderful to deal with.

Melanie K.

Married on 09/25/2021

Amazing photos!!

Justin was incredible to work with - we would choose him again in a heartbeat and we will be recommending him to anyone looking for a wedding photographer. He is responsive and was quick to get us our photos. The quality of the photos were exceptional.

Briana R.

Married on 09/22/2021

Fantastic experience!

Justin is an amazing photographer and a joy to work with. 11/10 recommend for any and all of your photography needs.

Drew C.

Married on 08/21/2021

Best wedding photos ever!

Justin is a total professional and takes absolutely amazing photos. We got some amazing shots thanks to his direction and artistic talents. We always knew we were in good hands from the engagement photos, our elopement and our big wedding day. Always one to go a step above the rest in terms of creative vision and it definitely shows in the results. 5 stars aren't enough, thanks Justin!!!

Casey P.

Married on 07/08/2021

Truly Exceptional

Justin is a consummate pro. If you are looking for a photographer who will capture the truly unique moments that make your wedding unlike anyone else's and someone who is hungry to find the perfect shot in every stage of your day... consider your search over. Justin is organized and personable-- a calming presence and all-around great person to include on your vendor team. Our friends and family are blown away by the moments he captured and the truly amazing quality of our photos. We cannot recommend Justin highly enough!

Donna G.

Married on 07/04/2021

Fantastic Photographer

Justin and his team did such a fantastic job helping us organize the day and was instrumental the day of making sure that our daughter's wedding day was special. His attention to detail, professionalism and storytelling component made for photos we will cherish forever. Justin was an integral part their day and made them feel special. I highly recommend Justin to anyone who wants to ensure great memories on film to last a lifetime!

Makena C.

Married on 05/29/2021

The Real Deal!

Justin is a fun and interactive photographer, but doesn't compromise on professionalism. He was discrete during our ceremony, but also attentive to every moment. We loved the photos he produced and keep getting compliments! He isn't just a photographer who does this for fun. Justin is the real deal. This isn't a side hustle or a hobby for him. And it shows!

+ 4

photos

Michael C.

Married on 05/23/2021

Awesome photographer to work with!

Justin was an absolutely phenomenal photographer and excellent to work with. Despite all the COVID delays he kept us on track and pretty much helped us time out our wedding (we got pretty lazy on planning due to rescheduling it thrice). He was extremely responsive despite our lazy sometimes unresponsiveness. Most important of all the pictures were fantastic. The dramatic lighting and framing are beautiful and much more unique then the cookie cutter ethereal photos that saturate the market. I've already ordered 2x3 ft canvas of one our engagement photos as it is more of an amazing dramatic landscape piece that happens to have me and my wife in it. All the photos are wonderfully candid, and we are absolutely psyched how everything turned out.

Sam M.

Married on 12/11/2020

Incredibly Professional and Efficient

Justin is a true professional and his photography speaks for itself. He did both our engagement and wedding photos, and we couldn't have been happier with the results. He knows everything about photography and weddings, and uses that knowledge to guide you through all aspects of getting fantastic pictures. He completely controls the process so that you don't have to worry about anything but looking good and having fun. It was also really nice how quickly he got the finished photos back to us. We highly recommend Justin if you want great pictures and no hassle.

Lauren S.

Married on 10/01/2020

Incredible!

Justin was easy to work with and is so good at his craft. He made our photos feel quick and easy and he has such incredible attention to detail. My husband and I wanted to have a beer with him after our wedding because he made everything so relaxed and he's funny. We never felt like we were being pulled away from our festivities for photos and he captured every moment.

Dan C.

Married on 08/29/2020

Book with Justin!

We had an amazing experience working with Justin. Our first choice for our engagement photoshoot was Maroon Bells, but with the COIVD restrictions it wasn't possible but Justin recommended an incredible substitute (Piney Lake) which wasn't on our radar but turned out to be amazing. Justin has an amazing eye and took tons of amazing photos and we also loved his editing style which is eye-catching but not over the top. Usually in shoots like this we are expecting 2-3 photos we are really happy with but Justin provided too may to count. Do yourself a favor and book your shoot with Justin!

Christopher

Married on 08/14/2020

Very professional and made our day even more special

Justin's great! Would highly recommend!

Ioanna V.

Married on 01/04/2020

We love Justin!

We worked with Justin for our wedding last month and could not be happier with how the photos turned out. Prior to the wedding, getting to know his calm and professional demeanor made us confident that he would produce the photos from our special day that we would enjoy for a lifetime.

Being that we had a winter wedding (a small window for natural light) and knowing that we had a very tight schedule for the series of events throughout the night, Justin still managed to capture those "heart clenching" photos that look like they could be posted in a wedding magazine. He made sure that we felt zero stress during our big day. We highly commend him for how flexible he was with our strict timeline.

Our friends would not stop commenting on how "awesome" our photographer was. I received multiple comments about how he would be literally diving to get great shots and it seemed like he and his partner were everywhere at once. If that isn't dedication and skill, I don't know what is.

Our only complaints are twofold: we wish that the structure of the family shots was a little more organized. We understand that we have large families and again there was that tight timeline, but unfortunately most of the family portraits turned out looking like a crowd of people, not exactly evenly distributed, us (the couple) on center, or always shot head on.

Second, we wish that there were more photos taken throughout the night of the reception other than on the candid shots on dance floor. It was obvious that there was tons of energy on the dance floor, but other than a few exceptions, if you were a guest who was not dancing, you were not photographed.

Overall we are incredibly happy with the quality of our photos and working with Justin was a joy. We would 10/10 recommend him and we plan on hiring him again in the future!

David

Married on 09/21/2019

Super Glad We Hired Justin!

We were initially drawn towards Justin by his photographic style. We love the look of his photos, both the examples that he had on his website, as well as the photos from our wedding and engagement session. Justin is a very knowledgeable professional photographer, he did everything he could to get the best photos possible for us, including working with us and the rest of our vendors to plan photography time. Justin was worth every penny, he is great and super easy to work with!

Melissa O.

Married on 09/09/2019

Very professional and great photographer

I would definitely recommend Justin! He was easy to work with, took great photos and got us images super quickly. If you are looking for a great photographer for Colorado or anywhere else, he is a great choice.

Carissa

Married on 08/25/2019

Above & Beyond Service

We hired Justin to shoot photos for our wedding this summer and he was excellent to work with from our initial discussion all the way through the delivery of our photos. After looking through tons of photographer portfolios, we came across Justin's website which had beautiful landscape photos, that captured the full scene, without having to rely on special filters. We reached out to him, even though our wedding was only 2 months away, and he immediately instilled confidence in us with his great ideas on how to capitalize the beautiful mountain scenery surrounding our wedding site. During our wedding day, he and his partner had a great plan in order to capture the moments that we wanted, and they worked together seamlessly. Following our wedding, we enjoyed the sneak peek photos that Justin was posting on his Instagram and blog. Justin delivered all of our photos within 2 weeks of our wedding and provided us an easy way to share with all of our family and friends. His professionalism and organization throughout our wedding planning, along with the great ideas and fun that he had with us on our wedding day made for a great experience and we would not hesitate to recommend him to anyone.

Matthew

Married on 07/13/2019

Worth every penny

We were lucky enough to have chosen Justin for so many reasons. Not only are the photos amazing! Which would have been enough. Justin and his partner helped us capture every moment of the day and gave us a glimpse into the fun that all our guests had that we were unable to see. He communicated clearly what he needed or wanted us to do and was in lock step with our wedding coordinator the entire day. He even went the extra mile when an unexpected storm began to rain by grabbing his personal umbrellas to help guests. He gained hero status for us when the generator failed due to the weather but having his fiancé bring a couple extension cords so we could keep the party going. If you have made it this far in reading the review stop now before it is too late and just book him. You will not regret the decision.

Sienna

Married on 07/06/2019

Book. Him. Now.

I was lucky enough to land Justin as our wedding photographer. Let me just tell you something, this guy will capture EVERY MEMORY from your wedding. I look back on our photos and can't believe the amount of detail he was about to capture. Hiring Justin as your photographer means you won't have to also hire a videographer because he will literally capture as much and MORE than a videographer would. Justin ran the show, made us all feel at ease, and was such a good communicator. When you hire Justin you're hiring a hell of a lot more than a photographer. He is the full package!!! Book him now!!! Justin, thank you from the bottom of our hearts! We love you.

+ 3

photos

Julia B.

Married on 05/18/2019

Fantastic Engagement Pictures Experience

I am from Tennessee, but came to Colorado to take my engagement pictures with Justin because I had big dreams of scenic engagement pictures in the mountains and fall colors. Justin turned those dreams into reality with our engagement shoot. The weather was not cooperating as a big snow storm came through, but Justin gave great advice on postponing the shoot to another day with better weather, and that turned out great. Thanks to the snow, we were able to get amazing pictures in the snow and fall colors. Justin went out of his way to find the last of the fall colors and knew exactly where all the best snow locations were (that he drove us to!) as well. He was super patient as we changed clothes (he has a great eye for fashion and what looks good on camera!). Justin knew how to pose us well, but also listened to my ideas. He had the files back to us within 4 weeks, which is what he promised to us. Many of my friends said they were the best engagement pictures they had ever seen, so it was definitely worth the trip! The colors are vibrant and not overly processed and the scenery comes through incredibly. Thank you, Justin!

Ashley

Married on 11/10/2018

Amazing photos.

My friends have been raving about our photos since we've gotten them back. Justin and Travis were on top of things the entire night, focusing 100% on catching all the moments in the best way possible and getting the best shots throughout the night. They were professional and dedicated from start to finish (and my wedding day was much longer than the norm). You won't regret choosing Justin.
Are you interested?
Send a message