109 Reviews
Recommended by 98% of couples
Quality of service

4.9 out of 5 rating

Average response time

4.9 out of 5 rating

Professionalism

4.9 out of 5 rating

Value

4.9 out of 5 rating

Flexibility

4.9 out of 5 rating
38 User photos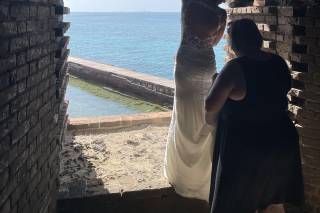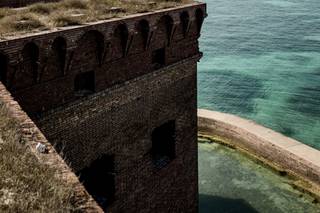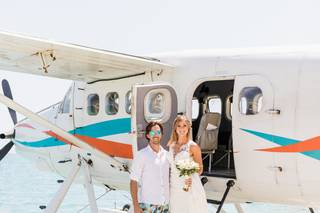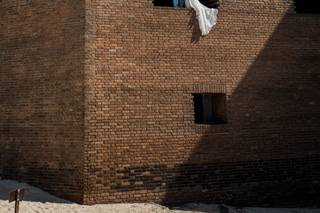 + 34

photos
Marissa G.

Married on 11/13/2021

Gover Wedding

Kelly and Just Save the Date we're amazing. She helped me not stress while planning the wedding and was such a great sounding board to brainstorm ideas with. I loved that she made me feel at ease and not stress out over the small stuff! The wedding day went so well and Kelly made sure that everything went as planned.

Dr. D.

Married on 10/15/2021

Yeager/Medina Wedding October 15th

Kelly did an awesome job; especially the day of our wedding. I would recommend her without a doubt.

Sheena

Married on 03/28/2021

Everything we needed!

Kelly was wonderful in her assistance to plan, follow up, quality of vendor recommendations, responsiveness and last minute hiccup details. I would highly recommend her and her team for any event!!

Are you interested?

Send a message

Mandee

Married on 12/11/2020

Amazing to work with from afar...

Kelly was such a pleasure to work with straight from the get-go. We live in Pennsylvania and we're having a wedding at the Casa Marina in Key West and she made planning a wedding from 1400 miles away sooo simple and flawless. She is very personal, and extremely easy to talk to. She asked me my vision for my wedding day and literally did the rest! I sent her a few photos I liked and it became a reality. I couldn't have been happier with her professionalism and eye for details. Anytime I needed help or advice... she gave me help without skipping a beat.
She is very quick at answering all of my questions, no matter what time I called or texted and believe me... there were a lot! She was also very good at keeping me up to date and my mind at ease with Florida's Covid restrictions. I cannot recommend her enough.

+ 5

photos

Debbie B.

Married on 09/08/2020

Bailey/Cancel Wedding

We could not have been more pleased with all that Kelly Fowler of Just Save the Date did to making our dream wedding come true! Her attention to detail, suggestions and relationship to all of our vendors was outstanding. She is obviously highly respected in her field. From the first communication to the wedding day, she was always accessible and kept us all on track! We can not recommend her highly enough! And we now consider her a lifetime friend!!!

+ 6

photos

Selena R.

Married on 07/03/2020

From Beginning to End.

From the moment we started the planning until the Big Day, Kelly was amazing. Regardless of your style, mood, or celebration you want to have Save the Date can make it happen. Professionalism and Creativity go hand and hand, no request or budget is too big or too small. Kelly dots her "i's" and crosses her "t's". The Big Day was a joy to all.

Annabel G.

Married on 06/16/2020

Highly recommend for destination wedding

I will start this review off with the cliché 'I have never written a review before.' When the truth is, I have never written a review in my life. I am not the kind of person who complains or sings the praises of people behind the keys of a computer. However, a few people truly went above and beyond for our recent wedding in Key West Florida, that it would be a crime not to let other potential clients know about them!



My now husband, Kris hails come America and I am from Australia. While we call Australia home, we decided upon a destination wedding in Key West Florida. A decent percentage of our friends and family would be meeting for the first time, making it all the more special. We envisaged a weekend filled with fun, laughter and memories to last a lifetime.



I, being your typical bride, did a lot of research online. I read countless reviews, reached out to people and mulled (sometimes painstakingly) over decisions. We knew planning a wedding in America from Australia was going to require an amazing wedding planner. Kris and I emailed numerous different planners and Skyped with a few. We settled on Kelly Fowler from Just Save The Date and it was one of the best decisions we made.



Kris and I had a pretty good idea of what we envisaged for our wedding day and Kelly made it happen. She guided us through every decision for the day, from big decisions like food/beverages, music and photography to smaller decisions like charge plates, napkins and runners. She was kind and caring but brutally honest when she needed to be.



We had an almost 18 month planning time frame, and a schedule to stick to. Kelly helped us making all decisions in a timely manner. She responded to my countless emailed (maybe close to 1000!) and would Skype with us at flexible, out of business hours time. She dealt with and negotiated all our contracts and reminded us when payments were due.

There were so many benefits to hiring such an amazing dedicated wedding planner, however one benefit that stood our was Kelly knowledge of the industry and her amazing contact list. She recommended numerous vendors and all were highly professional, did a truly amazing job and helped make our day perfect.



If you are considering hiring a wedding planner, we highly recommended Kelly. We think it was one of the best wedding decisions we made!

Marissa I.

Married on 03/07/2020

A Must Hire

Kelly and her team where a true blessing during a very chaotic Covid reschedule. She went beyond what I expected during this stressful time and helped with the coordination and communication between our vendors. I don't know what we would have done without her on our special day and would recommend Kelly and her team to anyone. Her knowledge and professionalism is unmatched.

Natalia

Married on 03/30/2019

Simply the BEST

If you're planning a Key West wedding, I have one major piece of advice: Hire Kelly Fowler of Just Save the Date! Kelly's bubbly personality, wedding expertise, industry contacts, and island savvy (sometimes things work a little differently in the Keys…) are INDISPENSABLE during the sometimes stressful wedding-planning process. Do exactly what she tells you to do, her advice is always spot-on. Through working with Kelly, our wedding went off without a hitch! She handled every situation efficiently and professionally, and put this bride at ease on my most special day! In addition to Kelly's stellar work ethic, she is simply a joy to be around. We've made a friend for life. Make sure to hire Just Save the Date if you want your wedding to go off seamlessly and beautifully. Kelly is without a doubt THE BEST!

Just Save The Date's reply:

Natalia- working with you and Ryan and your mom was a dream come true for us and we are so glad that we got to be part of your special day! Thank you so much for your kind and heartfelt words.
So happy that we have become friends through the planning process and can't wait to see you all soon!

Krista

Married on 03/08/2019

Much needed

Kelly handled our wedding in key west and I honestly couldn't have done it without her! The power went down in key west 90 minutes before and Kelly helped calm me while managing everything. She was amazing from the first phone call to we said I do to the end of the night!!

Stephanie

Married on 02/23/2019

Made our wedding perfect!

Just Save the Date is the best! We worked with Kelly for our destination wedding in Key West. She was amazing to work with - super personable, very flexible and easy to talk to. She made the whole process so much less stressful and knew all the best vendors to work with. My husband and I have very demanding work schedules and were looking for full service wedding planning. Kelly delivered on all aspects. We could not have been happier! We would primarily communicate via email, as it was easiest for me, but we would schedule in phone calls at times and she was very accommodating with my schedule. I felt very at ease with her in control. She did an amazing job and the day of the wedding I did not think about a thing! I just showed up and everything was perfect and exceeded my expectations. She was with us the entire day and helped direct us throughout the day. I highly recommend her! She's a wonderful person who truly cares about her couples and does an amazing job. Every vendor we picked together was perfect as well! She has all the connections and knew exactly what we were looking for. Seriously, could not have been happier with everything! :)

+ 3

photos

Joe A.

Married on 02/11/2019

Best Wedding Planner EVER!

We cannot recommend Kelly Fowler enough. We hired Kelly to be our month-of wedding planner for our destination wedding in Key West. Although she did not officially start working with us until October for our November 2nd wedding, she graciously answered our sporadic and panicky questions throughout the year and half that we were engaged. Kelly was so patient and calm and very easy to work with. She made sure our time in Key West and our wedding day progressed perfectly. I don't know what we would have done without her!!

Just Save The Date's reply:

Thanks so much you two!! You guys were a dream to work with and we are so happy that you are party the Just Save The Date family!

Stephani

Married on 01/26/2019

Above and beyond helpful

Just Save the Date was excellent at coordinating so many of our wedding needs! We had a destination wedding in the Keys and we needed someone who could prioritize and help us delegate to the rest of our vendors as well as personalize our special day to our liking. Kelly is a true professional and is excellent at what she does!! She made the planning so much easier as she was communicative, resourceful, and knowledgeable. She has great taste and a special attention to detail. She's also intuitive and she helped me navigate through my indecisiveness to prioritize decisions and ideas. She was also there when I was forced to make last minute arrangements due to the weather not cooperating. Not to mention she has an excellent rapport with the rest of the vendors, which helped to make our wedding day go smoothly. It also helps that she has a fun personality & is overall enjoyable to be with. We are so thankful we had her by our side; she truly made our wedding day epic!

Michelle B.

Married on 01/04/2019

Would recommend to anyone and everyone!!

Kelly and her team were truly amazing with helping my husband and I plan our destination wedding in Key West...all the way from Oklahoma! Neither one of us had ever visited the Keys but Kelly and her team put our mind at ease with all of her help. I had high hopes that my wedding would turn out perfectly, with everything I envisioned, and it did thanks to this amazing team! Karli was our night before/day of go-to girl and she was so so so beyond helpful, professional, and overall just awesome. There was honestly not a single thing that went wrong with our wedding and I really could not thank the Just Save the Date team for all of their help! We love you all and would without a doubt recommend you all to anyone wanting to get married in Key West!!

Just Save The Date's reply:

Thanks Michelle! It was great working with you & Zane and so happy to have you both as part of the Just Save The Date family!

Emily

Married on 12/01/2018

Wonderful wedding coordinator!

Kelly was our month of wedding coordinator. When I say that Kelly is a wedding day life saver, that is an understatement. Everyone NEEDS to have a wedding coordinator. She went above and beyond to make sure our day was perfect. The whole weekend, from the rehearsal to the end of the wedding, went so smoothly and it was such a relief knowing we could trust Kelly to make sure the day turned out exactly how we had planned. She provided great insight, suggestions and expertise on all things wedding and was a great resource for us throughout the process. Many times when we look back at the wedding day we say "Wow, thank goodness we had Kelly". We didn't have to worry about a thing! Thanks Kelly!


Just Save The Date's reply:

Thanks Emily! It was great working with you & Dan and so happy to have you both as part of the Just Save The Date family!

Jamie S.

Married on 11/30/2018

Very Happy with their planning help!

We had a destination wedding of about 100 guests at the Casa Marina. Kelly was referred by the hotel and great to work with! Handled final details with my vendors for me to make my day as fun as it was! Definitely would recommend working with her! :) Jamie & Jeff

Just Save The Date's reply:

Thanks Jamie! It was great working with you & Jeff and so happy to have you both as part of the Just Save The Date family!

Ashley

Married on 09/29/2018

Absolutely Amazing!

Kelly was an absolute pleasure to work with! We hired her for month of and she really helped us out a lot. She double checked that we had everything we needed, and helped recommended some ideas for us that we might now have thought about. We also wanted a low key formality type wedding, and just to have a lot of fun and Kelly helped made sure that happened. If there was any problems with any vendor or the venue we didn't know about it. Kelly was the perfect addition to helping make our wedding a dream come true! WE LOVE YOU KELLY!!!!

Just Save The Date's reply:

Thanks Ashley! It was great working with you & Bryan and so happy to have you both as part of the Just Save The Date family!

Heidi

Married on 06/23/2018

Working with Kelly and the Just Save the Date girls was an absolute dream come true. Kelly assisted us throughout the entire planning process, provided us with recommendations for the best vendors, and ensured that everything on our day absolutely seamless and perfect. Kelly helped make our day everything we ever dreamed of and ensured that it went off without a hitch. I cannot give enough praise to how amazing she was and fun to work with!!

Rachel

Married on 05/18/2018

Andrea was great to work with! Responsive and on top of all details to decorate.

Lauren

Married on 05/05/2018

I contracted Just Save The Date for "month-of" services. I am an event planner for a living and happened to be a very hands-on bride, and Kelly did not miss a beat on my wedding day. I was able to confidently leave all of my hard work and planning in her hands the weeks leading up to the big day, and she executed to perfection. I feel grateful to look back on my wedding day and think, "I would not change a thing." Thank you Kelly & team!

Tracey

Event on: 04/27/2018

Kelly from Just Save The Date was absolutely fantastic!!!! We started planning my daughters B'not Mitzvah well over a year prior to the event. She used her professionalism, experience, knowledge and organizational skills to help me pull off this 150 person event flawlessly. Without this party planner, I could not have done this event. She relieved me of the pressure and stress that comes along with party planning. Kelly was my right hand who researched, initiated and executed many tasks while leaving me to make the final decisions. She was available at any reasonable time by phone, text or email to answer any questions I had. She was onsite to set up the venue, coordinate the vendors and orchestrate the entire evening. I was able to have the best night of my life knowing that Kelly was there. My event also included an out of town dinner (Friday night) and a post party brunch (Sunday morning) that she also helped set up and stayed until she saw that everything was in full swing. She NEVER left until she confirmed with me that all was okay. After our Saturday night big event, she stayed to gather up all our decorations/belongings and put them together for us to pick up on Sunday. My experience with Just Save The Date was exceptional!!! Hands down, I made the right decision to hire them. I have already passed along Kelly's name to many of my family and friends. Anyone reading this could email me at Traceyokw@gmail.com to ask questions. I rate them a 10/10!

Hannah

Married on 04/07/2018

Christina with Just Save The Date was great! She helped pull everything together on the big day. I walked in and everything was setup and looked better then expected. It made the day of my wedding stress free!

Lauren

Married on 02/22/2018

I give Just Save the Date all 5 Stars! Hiring them (Andrea) was the best decision I could have made for my wedding day. From the 30 day out mark, she was so flexible and very responsive. Andrea was very professional and organized. She had every little detail under control for the wedding. She kept calm and knew exactly what to do at all times. Great personality and I couldn't be happier. She went out of her way to make sure my day was perfect. I had an outdoor wedding on the beach and it rained all morning and I was worried that we would have to move everything in side but Andrea kept calm and kept positive and when it came down to it, we were able to keep everything outside. She went above and beyond with every request. All the ladies at Just Save the Date are amazing. They have worked with most of all of the vendors in Key West and are comfortable in directing and making sure things are perfect. I highly recommend going with this company as they are experienced, always available and very trust worthy. Thank you Just Save the Date!!!

- Lauren S.

John

Married on 02/16/2018

We got married on February 16, 2018 and choosing Kelly as our wedding planner was the best decision we made.

We had zero clue on what wedding planning entailed, but Kelly made us comfortable throughout the whole process. She was always available to answer questions or provide suggestions on what we needed completed. When selecting vendors, she made quality recommendations based on what she had learned from us. She understood what we wanted and made sure that it was executed precisely.

Our original wedding venue was damaged due to Hurricane Irma, but we didn't know the exact damage until a month after the storm hit. When we found out we had to select a new venue, Kelly was quick to act and extremely helpful in securing a new location with the same amenities and costs, all within a week's time.

The day of our wedding (as well as the previous night's rehearsal) went without a hitch and that is because of Kelly. She made sure vendors were on point, she made sure we knew where and when we needed to be places, she made sure our wedding party and our officiant were comfortable in what they had to do, and made us feel relaxed and ready with a giant smile on her face the entire time.

Kelly wasn't just a wedding planner, she also became a good friend. We would whole heartedly recommend Kelly to anyone trying to choose a planner.

Caleb

Married on 12/10/2017

Flawless Wedding Day

Having Just Save the Date help coordinate our wedding day made things sooo much more enjoyable and less stressful. Our wedding day came together perfectly. Kelly and her team are fantastic! Very easy to work with and they're on point with every detail.
Are you interested?
Send a message