Reviews
5.0 out of 5 rating
Quality of service

5 out of 5 rating

Average response time

5 out of 5 rating

Professionalism

5 out of 5 rating

Value

5 out of 5 rating

Flexibility

5 out of 5 rating
100%
Recommended by couples
52 User photos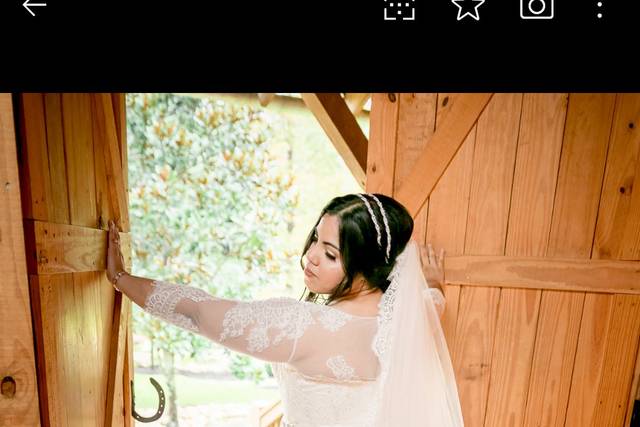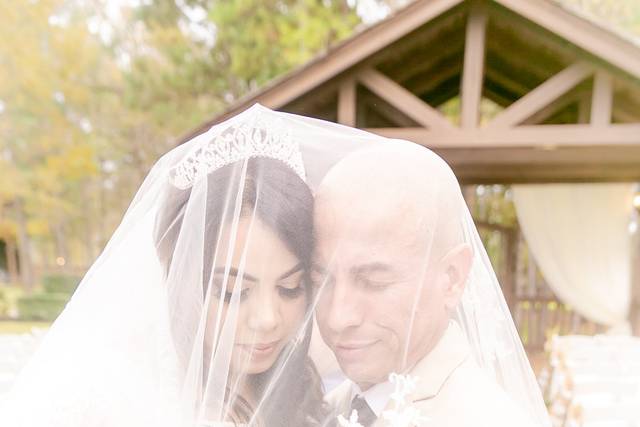 + 48

photos
Phillip C.

Married on 04/10/2021

Wonderful Experience

Juan was our photographer for our wedding in April of this year and he did such a wonderful job. He's so professional and encouraging, we highly recommend him!

Info R.

Married on 03/09/2021

Great Photographer

We had the pleasure of having Juan Huerta out to our venue, Big Sky Barn, to photograph a wedding for David and Eve. Juan was extremely professional and courteous. His interaction with the bride and groom, wedding party, and guests was genuine and the pictures that he produced from their event were beautiful.

Felicia C.

Married on 12/11/2020

Amazing Talent!!

We highly recommend Juan. One of our top compliments we received from our wedding day was on Juan, he was very personable and welcoming which made it easy to make others be themselves or feel comfortable. He did such an amazing job on working with everyone and catching every detail from that day. His energy and personality was unmatched. Of course receiving our pictures I knew they were going to be amazing and they were nothing less than that!! We highly recommended Juan and we definitely plan on reaching back out to him for future events.

Juan Huerta Photography's reply:

Felicia and Jacob! :) I felt right at home, my dear! What can I say...awesome, loving people who were soooooo happy to see you both getting married! You were the sweetest, beautiful, classy, fun bride and Jacob such a gentleman, such a nice guy, sooo loved by everyone...I truly felt inmensibly blessed to be there for you.

Are you interested?

Send a message

Lucy

Married on 11/21/2020

Amazing!! 1000% recommend

OMG, i don't even know where to begin with Juan. We had been searching for a photographer at a slightly lower budget but when we met with Juan and realized how much value he brings, we practically immediately hired him and so happy we did! He made us feel so comfortable each photo session, including the bridal one which i initially didn't even want to do. And the pictures came out beautifully each time. And when it was time for the wedding, he captured SO MANY precious moments and sent them ALL to us. Plus our guests loved him as he has such a great personality. It's basically an unlimited photo, no-brainer package deal and we highly recommend him to anyone planning an event. Hopefully we can hire him again in 15 years at our baby girls quinceañera LOL!

Tatiana R.

Married on 02/22/2020

Wedding 2/22/2020

Juan is such an efficient photographer. Truly one of the best, most caring people we have worked with. Very professional! Our wedding was right before Covid happened, a wedding to remember. Loved working with Juan!

Juan Huerta Photography's reply:

Thank you so much, Tatiana & Carlos! So many wonderful memories of your gorgeous weeding. Thank you so much for this amazing opportunity to serve you!

William R.

Married on 11/17/2019

Servicio de Excelencia

Sinceramente valió la pena cada centavo, no fue en vano. Juan hizo de nuestro día uno especial, y como novia me hizo sentir la mas Bella de este mundo. Muy profesional en lo que hace. Nos hizo sentir en familia, nos brindó esa confianza. Disfrutamos cada momento con él.

El mejor fotógrafo. Le doy gracias a Dios que lo puso en nuestro camino.

Rosa O.

Married on 10/25/2019

Excelente!!!!

El Sr. Juan, es una persona tan apasionada por lo que hace que siempre da lo mejor de sí, cuando trabajas con el se convierte todo en una magia que el provoca con su frescura y versatilidad que siempre lo caracteriza, te dejas llevar por esa magia que al final siempre se muestra en sus trabajos, un gran profesional y apasionado de su trabajo, no sin dejar a un lado su gran calidad como persona, creo que no está demás que me congratula siempre trabajar con el, así que la recomendación es altamente satisfactoria, al tener su servicio de fotografía tendrán un trabajo de calidad y profesionalismo el cual es su sello siempre. Gracias Sr. Juan Huerta, por todas sus atenciones; Sra Rosa Ortiz.

Juan Huerta Photography's reply:

Mil gracias, Sra. Ortiz! Toda una belleza de boda! Les agradezco mucho a todos por esta maravillosa oportunidad de servirles otra vez!

Crystal M.

Married on 10/19/2019

Exceptional Fine Art Photography

Juan Huerta exceeded our expectations on our special day. Since the first meeting when we met, we knew right away we had found our guy. Juan brought samples and got to us know a little better, he even made an exception for my mom, and took pictures of me in my wedding dress, leaving my house. He captured every detail we worked so hard on during the planning process. He even remembered our wedding theme and gave us a usb with our photo on a glass side and other half was wood, to match our rustic styled wedding decor. Our family was very pleased with his professionalism; he was kind, energetic, and was with us the entire day from early morning until the end of the night. We had a unique wedding program, since I am a dance studio owner, we had an entire recital during the dinner portion; from folklorico dancers, to a fun Father Daughter surprise dance. You can truly tell he loves what he does and has a passion for it. We had our wedding photos in a timely manner, and he made me feel very special when he presented his beautiful art work... because that's what his work is to me, art. Juan, thank you for being a part of our wedding and delivering our prints and a little extra goodies.

Your satisfied customers,
Crystal and Carlos Martínez

+ 17

photos

Eve

Married on 09/27/2019

The photos of my dreams!

Juan went above and beyond for my Wedding pictures. We booked him for our engagement/bridal/wedding photos, plus a save-the-date video which was really cute. He really took the time to get to know us and our vision, plus he gave me the portraits that I always dreamed of. Seriously, the best photographer out there. He doesn't just take pictures, he makes ART. I seriously can't stop looking at my pictures, they're beautiful! He just has an eye for this stuff! Love and trust his vision 100%.

He is always on time, shows up with a nice set up, lighting and various cameras for different angles & shots (and a drone). I could tell Juan knew what he was doing because he would actually pay attention to every detail in the room; my hair, poses, background. I really loved that he gave direction on the poses "do this a little, slightly to the left, tilt head up, etc." I loved that he was attentive to every detail! I can't tell you how many photographers don't do that and HE DOES! The last thing I didn't want was to see a random hair floating around, and he made sure that didn't happen!

Juan was amazing the day of the wedding. I mean, he was amazing all the other shoots, but especially the day-of. And he was there ALL DAY! Side note: my wedding planner was awful, but even though Juan was the photographer he stepped up and made sure we were on cue for everything! He also worked very well alongside the videographer.

Just do it, book him, you'll thank me later.

Thank you so much, Juan!

+ 9

photos

Juan Huerta Photography's reply:

Oh my, Eve! Where to I start? Seeing you growing up has been a privilege, being part of your wedding has been such an honor! I am very grateful to you and your beautiful family! Blessings your way!

Sarah

Married on 09/01/2019

Excellent Wedding Photographer!

Juan was an amazing photographer for our wedding in Galveston!! From the beginning, he was so easy to work with, quick to respond and very accommodating! Neither my husband or I lived in Houston before the wedding, which made booking vendors a little difficult, but Juan made it so easy by setting up a video chat to discuss everything. We also wanted to take pictures at a variety of locations on the wedding day and Juan was so accommodating and made it happen!
Everything that Juan includes in his prices were awesome too. We went with just the basic package he offers and with it he included a free bridal photo session about a month before the wedding, the entire wedding day coverage, all the photos edited (we got about 1000 photos from the wedding day) on a USB, plus quite a few photos in prints from both the wedding and bridal session.
He is so enthusiastic about his work, which made working with him so much fun! My husband and I and all of our family are so happy with the quality of his pictures. He did such an amazing job capturing the day for us and we'd highly recommend him to anyone looking for a wedding photographer in the Houston/Galveston area!

Juan Huerta Photography's reply:

Thank you so much Sarah! What a gorgeous wedding in Galveston! I cannot thank you all enough for this amazing opportunity to serve you!

Chelsea

Married on 07/05/2019

Beautiful captures

Mr. Juan passion for his work speaks for itself. I am speechless from the beautiful captured he made on my big, to the professional prints. I would highly recommend him to be your photographer to capture your beautiful moment you may have in life. Thank you so much from Mr & Mrs West.


Juan Huerta Photography's reply:

Oh my dear, Chelsea! seeing you growing up and turning into such a gorgeous bride...the treat of a lifetime! Thank you!

Gerardo R.

Married on 04/07/2019

Totally awesome!

On our big day Juan Huerta make us felt like we got Insured that everything was gonna be perfect. Everything went really smooth, he cover a lot of details and he was super friendly,.
The guy is worth every penny and Definitely he knows his game.


Juan Huerta Photography's reply:

Thank you so much, my dear friend! It has been such a journey! What a beautiful, intimate wedding you all had. Wishing you both all the happiness in the world!


Stephanie L.

Married on 03/15/2019

Best Photographer in Houston

I can not express how great Juan is! I truly believe he is the greatest photographer here in Houston. He is patient and understanding and is always willing to work with you. He makes you feel like you have been friends for years and just makes the whole process easy. His personality in one of a kind. I highly recommend him and his work. I will definitely use him for my future events to come!

Juan Huerta Photography's reply:

What a fantastic time and what a beautiful wedding, Stephanie! From the bottom of my heart I wanted to thank you, your husband, your family and super fun guests for this unique, amazing opportunity to serve you at such upscale wedding venue. Citadel Houston looked so gorgeous with you all celebrating in there! Thank you so much for everything!

Nicole E.

Married on 02/10/2019

Amazing, Overjoyed, Highly Satisfied!!

I can honestly say that Juan is the best of the best!! Not only does he offer all day coverage but such amazing results. I am overjoyed with our wedding photos and wouldn't think twice about referring him to family and friends. My husband and I wanted to stick to a budget for photos but were willing to pay a little more for such quality work. I am so happy we made the choice to work with Juan and so will you!!

Juan Huerta Photography's reply:

Overjoyed! Definitely the word to use and describe the experience of being at your gorgeous wedding and serving you all. Thank you so much for the amazing experience and for this wonderful opportunity to serve you both!

Ana H.

Married on 01/12/2019

Professional, easy to work with, delightful!

Juan is the sweetest! Thank you so much Juan! Chris and I were truly lucky to have you as our wedding photographer. Juan did our engagement photos and was there all day for our wedding day. He is reasonably priced and very professional. He is also really easy to work with, I am so happy we went with Juan as our wedding photographer.
My husband and I got married 1/12/19 at St. Anne Catholic Church and the reception was at the Wynden. He was there for both the ceremony and reception. Juan was very attentive to us as well as to our guests and could always spot a good photo opportunity. You did not have to go looking for him, he was everywhere at once!
The photos turned out beautifully and we will definitely be recommending him to friends and family.

Thanks again, Love Chris & Ana

Juan Huerta Photography's reply:

Oh Ana, thank you so much! You had one of the most gorgeous weddings in town and I cannot thank you all enough for this fantastic, fun opportunity to be there and enjoy your union. Blessings your way!

Maria

Married on 09/08/2018

Amazing experience

I am so grateful that I was able to find Juan. The pictures are beautiful and touching! He captured an image along with emotions. I couldn't ask for more. He's quick to respond any questions or concerns and makes sure you are happy! You can tell he loves what he does and that is the best kind of service you could ask for. I know I'll book him again in the future.

Juan Huerta Photography's reply:

Thank you so much, Maria & Enrique! I cannot express with words how humbled I am to see that you liked your wedding pictures becaue I absolutely LOVED being there for you and your loved ones. And yes, I'd do it over and over again!

Alejandra

Married on 09/07/2018

Juan is amazing!

From our engagement photos to our wedding day, he truly went above and beyond! His professionalism and personality allowed me to feel comfortable and have a great time. I would recommend Juan to anyone, we couldn't be happier with his work!

Juan Huerta Photography's reply:

Congratulations, Alejandra and Frank! Thank you so much for this amazing feedback and for the very unique opportunity to photograph and serve such beautiful couple and families!

Courtney

Married on 08/21/2018

Amazing quality + service

Juan is like a dream photographer. He is very easy to work with and unbelievably accommodating. I have already referred him to multiple friends, and have no problem recommending him to anyone who reads this review. His service embodies 5 stars.

Erika W.

Married on 07/21/2018

Great wedding photos!

Juan was great! Excellent work, very reliable, and professional. He worked with us every step of the way and we ended up with beautiful photos. Great to work with, we would definitely recommend him!

Juan Huerta Photography's reply:

Thank you so much Erika and Edward! It was truly a pleasure meeting you both and for the first day I was sure we were going to end up with such amazing, good looking wedding pictures. I wish you both what I wish to all my beautiful couples, good health and all the happiness in the world! - Juan Huerta

Ivette

Married on 05/26/2018

Juan Huerta shows his passion to photography

First, I want to apologize to Juan Huerta for taking a long time to write a review.

From the first meeting with Juan Huerta I knew he was the right photographer for my wedding. He explained in detail how he works with his clients before and after the wedding. I had to meet Juan Huerta without my fiancé (at the time) because my husband to be was overseas, so I had to invite my best friend to the meeting. After the meet and greet with Juan we both were amazed how professional his work is and how comfortable he made both of us feel. We both said "yes! We found a photographer." I called my fiancé and said we found our photographer and we don't have to search anywhere else.
Our first photoshoot was our engagement pictures and OMG it was stressful for me because Houston weather is not the greatest and we (Juan Huerta and I) had to work with my fiancé's schedule because he was in town for two weeks. We scheduled our engagement pictures about 3 times because of the weather. The session went great and the pictures came out amazingly beautiful.
I also had a bridal session that I was not sure about and I let Juan know how I felt about it. At the end of our conversation I was comfortable in making this bridal shoot happen. We set a date for the bridal shoot and what an experience that was. Not only did I get to have my moment before the wedding, but I had such a wonderful time with Juan including my mother and my best friends (thank you mom, Estephanny and Denise).
Lastly, the main event was here and from beginning to end Juan was very professional. He provided us with great picture quality and took his time to make sure every detail was captured. He captured my husband's uniform (engagement and the day of the wedding) very detailed. Our special day was captured, and my husband and I are completely pleased with his work. I highly recommend Juan Huerta showed us his passion to photography. I recommend Juan Huerta to anyone that is seeking a photographer for your special event. Juan Huerta, expect to hear from both us again for future events!


Nina

Married on 04/27/2018

Juan was recommended to me by several friends who had used him for their weddings. Upon initial contact with Juan, he offered to meet with me over coffee to go over what I wanted. I didn't find this necessary but was blown away by the fact that someone so busy would take the time to make sure I got every photo that I wanted. This nervous bride was in constant communication with him over the several months prior to the wedding. He always responded in a timely manner and always eased my worries. Now on to the good stuff. I made the mistake of not hiring a videographer so the pictures were of utmost importance to me and my family. When I got them, I was not disappointed. They captured all the moments you wish to remember from the biggest day of your life. Also, he was kind and warm and patient. My mother has arthritis and isn't the fastest mover. He helped her pose and was so patient with her. His concern was her comfort and she was so touched by his kindness. If you've ever been in a wedding, you know that trying to round every one up for the posed shots can be like herding cattle. He was a real pro and we moved quickly through those so we could EAT. We loved all his shots but especially the candid pictures of me and my husband sharing a laugh or cutting a rug. In fact, we loved looking at those and saying, "What were we laughing about here?" or "What song was playing during this?" If you hire him for your photographer you won't be disappointed. When he received our prints, he mastered some of the photos to look like artwork. This is hard to explain but it is absolutely worth getting and I would highly recommend getting your favorites done this way. They honestly look cool and so beautiful. If you're looking for a photographer, look no further. Talk to him, tell him what you want and then let him do his thing! You'll be in good hands.

Juan Huerta Photography's reply:

Oh Nina! Every time I feel a bit down I pop this review and your kind words bring happiness to me, once again. It was truly an honor to be able to be there for you and your beautiful family and friends. I wish you both what I wish to all my beautiful couples, good health and all the happiness in the world! - Juan Huerta

Ursula

Married on 04/15/2018

My husband Josh and I are so happy we were able to secure Juan Huerta Photography for our engagement and bridal sessions, as well as our wedding. His professionalism and passion for the job is outstanding. We are so glad that we found him through friend recommendations and wedding forums! He truly goes above and beyond for his clients. He took the time to get to know me and my husband, as well as our families, to see the overall vision we had for our wedding beforehand, to help deliver our dream photos. Having him help us tell our story and creating memories for future generations to come was a blessing!

During the ceremony he worked with all vendors to help streamline all activities both at the ceremony and reception to make sure our special day and photos were flawless. Our guests loved him! He was a joy to work with. All of our photos came out amazing! Highly recommend.

Juan Huerta Photography's reply:

Thank you so much, Ursula and Josh! What a fun night to remember! From the bottom of my heart, I am grateful to you and yours for this amazing opportunity to serve such beautiful couple and families. wish you both what I wish to all my beautiful couples, good health and all the happiness in the world! - Juan Huerta

Francheska

Married on 03/10/2018

Yes! Yes! Yes!

Juan was amazing! Our pictures came out perfect and I couldn't have asked for a better photographer!!!

Lisa

Married on 02/17/2018

Juan is AMAZING! His pictures are awesome and he is very flexible in setting up meeting times and places. Besides all of this, he is just a great human being. Our wedding pictures came out great because he really understands how to capture the special moments. He respected and honored the important people, moments, and objects that we wanted captured. All the while, he was funny (cracked jokes) and kept everyone laughing. Spending our special day with him capturing the special moments was a blast and a blessing. You will not be disappointed by the pictures he takes for your big day. All of them are true pieces of art!

Libni

Married on 12/22/2017

We love Juan! He did such an amazing job. WOW…I cannot express to you the surge of emotion I felt this morning when I was looking through the photos. It totally blew me away and I was in tears looking through them all. We absolutely adore them! I can't stop looking at them and can't wait to show them around! You captured the whole day perfectly. we could not be happier that you were able to share our wedding with us and help us to remember it forever. You are amazing!!!
Are you interested?
Send a message