Reviews
5.0 out of 5 rating
Quality of service

5 out of 5 rating

Average response time

5 out of 5 rating

Professionalism

5 out of 5 rating

Value

5 out of 5 rating

Flexibility

5 out of 5 rating
100%
Recommended by couples
82 User photos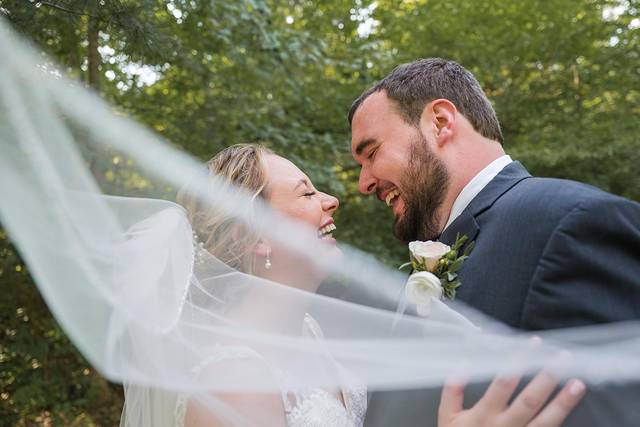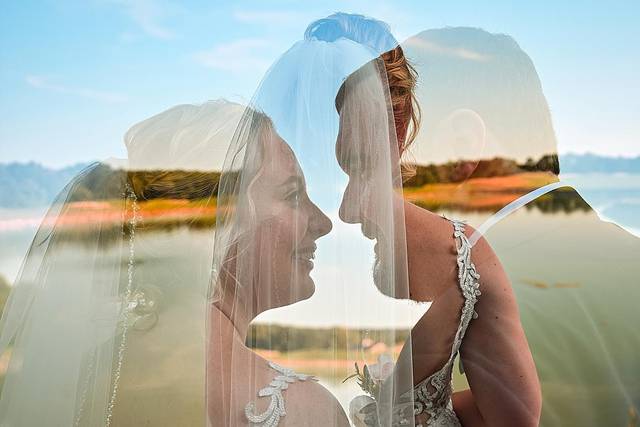 + 78

photos
Jenna

Married on 09/10/2022

Creative, detail oriented and so easy to work with! Stunning photos.

We got married on 9/10/22 and working with Jess was easily one of the best parts of our special day. As we started planning, Jess was so helpful and provided us with generalized timeline to start with. As the time got closer to our actual wedding day, she gave us a digital form to use to highlight significant parts of our wedding day and portraits to photograph, and allow us to finalize our timeline. The day of, the excitement and energy coming from Jess was perfect. You can really tell she loves what she does, and really puts so much thought into all of her photos. She is super easy to work with and helped to guide us through all our photos and special moments of the day. We were actually running a little bit ahead of schedule, so she was able to add a few more "unplanned" shots which were phenomenal. We absolutely love her creativity and in the moment thinking, she is so detail oriented! We also worked with Courtney as an additional photographer for the day, and the teamwork and communication between them both was great. We can't wait to see the rest of the gallery!

+ 7

photos

Susan

Married on 08/01/2021

Perfect Experience and Perfect Photos

Jess was the perfect photographer for our wedding! She such a joy to work with and our photos turned out amazing! She really makes everyone feel comfortable both in front of the camera and with the day in general. She was so easygoing and calm both leading up to and during the wedding, so we didn't feel rushed, but we easily got all of the photos we wanted. Multiple family and bridal party members have told us how much they liked her as well! Our photos perfectly captured our wedding day, so looking at them we feel transported right back! Hiring Jess as our photographer was one of the best decisions we made in our overall perfect day!

Lauren S.

Married on 05/07/2021

Perfect photographer for our wedding day!

I'm so glad we picked Jess as our wedding photographer! My husband and I aren't the most comfortable in front of the camera but Jess made the process so easy going for us. She made us feel so comfortable and was very flexible throughout the planning process. We couldn't be happier with how our pictures turned out! She captured our wedding day perfectly.

Are you interested?

Send a message

Alison

Married on 05/01/2021

we love our photos from Jess!

Jess was simply amazing from start to finish. We liked her immediately from the first phone call - she was easy to talk to and patiently answered all of our questions. She was quick to reply to every email or phone call. She took both our engagement photos and wedding photos and we love them so much. We haven't taken any formal photos in the past, but Jess was able to make us feel as comfortable as possible throughout the process. I felt like she really captured the happiness and the energy of our wedding and that came across in the photos which is exactly what we wanted. There was a lot of stress leading up to our big day and our wedding didn't happen exactly as we planned (thanks, COVID), but our photos exceeded every expectation and turned out amazing. Thank you Jess!

Lindsay L.

Married on 09/04/2020

A Dream to Work With

Jess photographed my small pandemic wedding ceremony last year and my larger rescheduled reception this year. She did an amazing job with both. Both sets of photos capture the day perfectly, She is professional, kind, responsive, and overall a dream vendor to work with. I cannot recommend her enough.

+ 2

photos

Katlyn M.

Married on 05/30/2020

Thank you Jess!

Planning a wedding in 2020 was anything but easy, with the exception of working with Jess. When COVID-19 hit and it looked like we would need to change our original wedding date, Jess was the first (and only) vendor that reached out to me pre-emptively. She worked with us to reschedule and was gracious and kind throughout the whole process. She even met with us on our original wedding date to take engagement photos, which really helped brighten a day that was bittersweet! Although our plans changed yet again for our 2nd date and we had a backyard wedding with 16 guests instead of 120, we decided it was important for us to still have photos of that day and I'm SO glad we did. My husband and I don't take a ton of photos of ourselves, and I am not generally comfortable in front of a camera, but I am so in love with the photos Jess took of our wedding day. It's been wonderful to be able to share them with our family and friends who could not be with us, so they mean even more to me than I would have anticipated. I would recommend Jess to anyone in a heartbeat!

+ 4

photos

Janna A.

Married on 05/16/2020

Easiest vendor to work with

There are MANY great qualities of JessLance but one that stands out is that she was always ten steps ahead of me and always on top of things. I never had to remind her of things or ask her any questions because she already had it done or figured out. This was super important to me because I am a very type A person! She was very accommodating and always super sweet anytime you need to speak with her. Absolute delight to work with her. Our pictures came out beautiful. So many beautiful moments captured. Also, DEFINITELY get the wedding albums! You pick the pictures and she organizes them into books for you. We bought one for our parents and can't wait for our parents to see them! It honestly felt like she became a friend. She is a vendor I will honestly miss interacting with ;(

Thais

Married on 10/13/2019

We love jess!

We feel so fortunate to have been able to have Jess as our wedding photographer. From start to finish she was professional and helpful. We absolutely loved her candid style and found that the perfect fit for us. We also highly recommend doing an engagement shoot with her, as it gave us not only beautiful pictures but a chance to "practice poses". The second photographer she brought along was equally talented and super helpful, he saved the day when the grooms tie was broken and was able to repair it quickly with a safety pin. Our finished pictures were so beautiful and given to us in a timely manner, we received so many compliments on them. Jess' calm presence may the day run very smoothly and stress-free. Thank you, Jess!

Thais and Matt

+ 6

photos

Alicia

Married on 10/05/2019

Absolutely amazing

We truly lucked out having Jess as our photographer. She's talented, responsive, and professional, yet also someone you may want to consider a friend by the end of the experience. Jess takes the time to get to know you as a couple, and learn what matters to you in order to capture the memories of a day that truthfully goes by too quickly. You won't even notice her doing it because she's swift, highly organized, and keeps things fun.

We were fortunate enough to do a walkthrough at the venue beforehand which allowed us to plan photo ops and save us time the day of. I appreciate her interest in watching our choreographed dance ahead of time, so she could anticipate photos (and keep it a secret from the wedding party). Jess is knowledgeable and handles hiccups with ease. We couldn't be happier with her, the photographs, or the DVD she put together that retells our beautiful day. She is fantastic to work with, and we are excited to recommend her!

Jessica

Married on 05/18/2019

Fantastic photographer

We loved working with Jess! She was so personable, and easy to communicate with, and flexible with our schedule (working full time and getting married about an hour from our home). We loved that she had lots of full galleries on her website, which made us confident in her photography throughout the whole day, unlike some photographers that only show you their "best of" shots on their websites. I also went back to the galleries a few times, before our engagement shoot and wedding, for some ideas of what kind of poses and types of photos I liked. She delivered sneak peeks very quickly, which was exactly what a bride wants, and our photos were all ready in a reasonable amount of time--especially since she was probably trying to get out tons of work before her maternity leave. She did our wedding about 6 months pregnant and didn't miss a single beat the whole day!

+ 7

photos

Amy

Married on 10/27/2018

Jess did our engagement session and we couldn't be happier!!! We wanted to have the shoot at a spot where the colors would be the most vibrant and Jess took the time from day one to send us pictures of past sessions she had done at different spots we were considering. She was incredibly flexible as I couldn't make up my mind between two locations, but she was completely understandable and didn't pressure me to make a decision. My fiancé wasn't thrilled to have these pictures done in the first place as he isn't a big fan of having his pictures taken, but he was laughing with Jess the entire time during the session. She made it so easy for us to relax and have a good time! I would highly highly recommend her, and I just wish she was available for our wedding day!

Valerie

Married on 08/31/2018

Where do I even start?! Jess is the absolute best. I can honestly not say enough amazing things about her. When I started interviewing photographers for our engagement shoot and wedding, I knew right away that she was the photographer for us :). She stood out from the rest. She was personable, respectable, kind, and genuinely excited about the biggest day of our life! Her style of photography is timeless and beautiful. From our engagement shoot to our wedding day, she was organized, fun to be around, and made the photography process that some may dread, one of the most fun parts of our day. Every single person in our wedding party was RAVING about her. Before the day of the wedding, she knew exactly what pictures I requested and actually taking them on the day was, like I said, very organized and so easy! She was our photographer but she also had so much part in the timing and organization of the entire day. She was always there to keep me calm and ensure me that everything was going to be perfect. Not only was she beyond amazing on our wedding day, but when she sent our photos to us, it was honestly magical. They were so perfect and we couldn't have been happier. Needless to say we hired Jess as our wedding photographer, but we are leaving with a genuine friend. Our wedding day couldn't possibly have been as perfect as it was without her.

Shannon

Married on 05/13/2018

My husband has known Jess since high school which made her a very easy choice for us. Jess photographed our actual engagement as well so we were familiar with her already. She has been amazing. We had an initial meeting with Jess to discuss different packages and items that she offered. We were able to make adjustments to our package prior to the wedding. Jess and her 2nd photographer worked very well together and made the day extremely comfortable and stress free for us. Jess was extremely responsive to any questions or concerns that we had and would answer emails very fast. Jess has a questionnaire that she sends you which really helps you organize your thoughts. It deals with the pre-ceremony timeline such as where and when the bride and groom will be getting ready and specific timing. The questionnaire also has a list of specific photos that the bride and groom want and Jess stuck to that list and made sure we got a photo with every person that we checked off and wrote down. If you have specific visions of how you want something, just speak with her about it and she will make it happen. Additionally we recommend going to her studio in person to see options of photo books and canvas prints. Jess went out of her way to meet us prior to the wedding at the venue (over an hour drive for her). She had wanted to come up with a contingency plan if it were to rain. The walk through was helpful for us and ironed out some last minute details. In addition to being helpful, calm, and kind, Jess is a lot of fun to work with. After the ceremony, she was so clear in her instructions and made it easy to take photos as a group. She directed us efficiently and made the portrait part of the wedding faster than expected. The next day, she sent us a few sneak peak photos. The photos looked incredible and we can't wait to see the rest! We highly recommend Jess to anyone looking for a wedding photographer. She was a pleasure to work with and is such a sweet person at heart.

Sarah

Married on 10/28/2017

You want a photographer like Jess for your wedding, in fact... you want Jess to be your photographer- trust me. Jess was one of the first vendors that we booked for our wedding (booked in Winter/Spring 2015-16 for October 2017 wedding) and besides the fact that our engagement and wedding photos are beautiful, she is genuinely interested in helping to make your vision and your day come to life. There were so many aspects of our day that I didn't even think of (running out of daylight hours for photos, places onsite to take specific photos, etc)... but Jess always had a solution. She is knowledgable in the industry and was able to direct me to two other vendors the we used for styling and videography. Jess will capture the candid, natural moments of your day-- and listen to all of your Pinterest ideas and peek at your board to see what inspires you so that she can capture the essence of you and your guests. She will bring with her a second shooter, if you choose that option, who is equally as talented and able to capture moments that would otherwise go undocumented with only one photog on site! Jess is a magnificent and talented photographer, professional, and fun-- everything you want in a wedding vendor. Also, props to anyone who can organize a bridal party of almost 20 in .5 seconds-- that alone deserves 10 stars.

+ 6

photos

Suzanne

Married on 10/06/2017

We were very impressed with Jess of Jesslance Photography. Jess Is professional with a great personality. She has a way of making her subjects feel relaxed. My new husband and I do not like being in front of a camera, but Jess made everyone feel comfortable. She was well organized and carried a checklist of all the photos we requested and made sure those pictures were taken. The only thing we didn't do that I wish we had, was have two photographers for the ceremony. Jess did a fine job on her own, but two photographers would have caught two angles at the same time. I would highly recommend Jesslance Photography

Caitlin

Married on 09/23/2017

Jess was our photographer for our September wedding and we LOVED working with her! Right from the start she was more than helpful with helping make our portrait lists, suggesting places to take our photos, and responding to every email we had -- even when I emailed back to back to back. Our photos came out beyond amazing and I cannot wait to get our photo albums. We selected our favorites and Jess arranged and edited and created the whole album! You need to hire Jess! She is the sweetest, most helpful, awesomely talented photographer you can find. Even as a NY bride (married in CT) I have been recommending her to all of my Long Island friends. She is seriously the best!! Thanks Jess!

Amy

Married on 09/16/2017

We both grew up in the same town as Jess and never would have thought she'd do our engagement and wedding photos! She is literally amazing, so professional and fun and so talented. She exceeded our expectations for our wedding photos and everyone I have shared the link with has said they have never seen so many photos from a wedding, and so many beautiful ones at that! I would recommend her a thousand times over to anyone looking for a wedding photographer.

+ 3

photos

Elizabeth A.

Married on 09/01/2017

Jess is the best!!! I would recommend her to anyone and everyone. She is not only worth the money she should probably be charging more for her work! Thank you so much again Jess!

Tessa

Married on 08/12/2017

Jess did nothing short of an amazing job capturing our engagement and wedding day. She was always on time and professional, plus she's got a great eye for photo backdrops. She is also such a sweet person, which really helps ease your anxiety! We had an unexpected delay on our wedding day and Jess was there for every minute, going above and beyond to make sure we still got the best experience. Definitely recommend her if you want a stress-free but exceptional experience!

Marykathryn

Married on 08/11/2017

From doing our engagement photos in the snow to capturing every moment at our wedding Jess was always on top of everything! She was always willing to take our ideas and run with them. She got us our photo proofs so quickly we were still on our honeymoon! If your looking for a photographer who is crative, fun and excited about helping you capture your day, this is the photographer for you.

Erin

Married on 07/29/2017

Jess made the entire photography process easy and stress free from beginning to end. She was a true professional, but still knew how to have fun with my crazy wedding party! She captured such beautiful, hilarious, and special moments of the wedding that we will cherish for a lifetime. We can't thank her enough!

Allison

Married on 07/14/2017

It was such a fantastic experience working with Jess and her team. Our photos came out so beautiful and she was just so great with our family and friends at the wedding.

Erin

Married on 07/08/2017

Choosing Jess to be our wedding photographer was such a great decision! From the first meeting we had, Jess was friendly, professional and fun! Within minutes of sitting down with her, we were laughing and smiling and I knew that she would make taking pictures on our wedding day lighthearted and fun which was exactly what we wanted. I was a very indecisive bride, and I really appreciated all the guidance, ideas and help she gave us. Her laid back approach made taking our engagement and wedding portraits easy and fun and put my husband, who is not a big fan of having his picture taken, at ease. The day of our wedding, she was able to beautiful capture all of the special moments without ever making the camera the center of attention. She was never front and center, yet was able to get photos as if she was! I really appreciated how she took the time to get to know us as a couple so that our photos reflected us and the style of our wedding. I could not recommend Jess enough! She was a joy to work with and we now have the most beautiful photos of our wedding day! Her work speaks for itself (the pictures are stunning!) and our experience was just as great!

Amber

Married on 07/01/2017

Jess did an amazing job capturing our wedding day just as we envisioned! She was extremely professional making us feel very comfortable through the entire process. Her attentiveness to detail and amazing eye for photography truly captured our day perfectly. We couldn't have asked for anyone better! I would highly recommend her to anyone- you will not be disappointed.

+ 2

photos

Gina C.

Married on 06/17/2017

Jess is wonderful!

Jess was a great photographer for our wedding, she was always available for questions, prepared and always made sure that we got the shots we wanted. Her prices are reasonable and affordable. I can not recommend her enough!
Are you interested?
Send a message