25 Reviews
Recommended by 100% of couples
Quality of service

5 out of 5 rating

Average response time

5 out of 5 rating

Professionalism

5 out of 5 rating

Value

5 out of 5 rating

Flexibility

5 out of 5 rating
Awards
53 User photos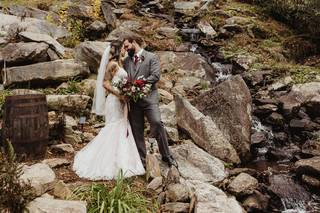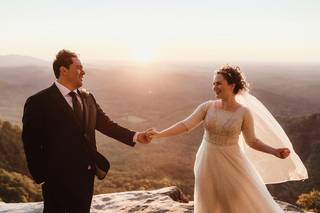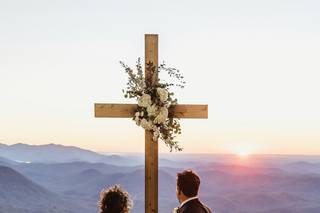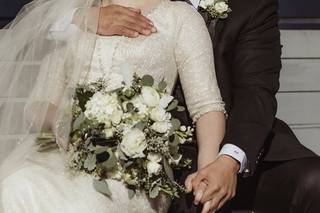 + 49

photos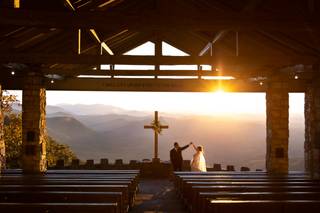 Katie W.

Married on 11/20/2021

5 stars isn't enough!

I was super skeptical hiring a photographer for my wedding that i have never met or worked with before, Jenni quickly put my mind at ease and answered every single question i had she showed up on time and EXCEEDED our expectations for our wedding photography,not only did she provided amazing pictures but she was such a pleasure to work with. Everyone at the wedding later mentioned to me how sweet she was and such a joy to work with. I couldn't recommend Jenni Chandler enough!!!

Jenni Chandler Photography's reply:

Katie, thank you! It truly was an honor to photograph your wedding day and capture the genuine emotions shared by your whole family throughout the celebration. Thank you for making me feel so welcome, it was a pleasure to meet you all!

Madeline C.

Married on 11/06/2021

Absolutely perfect!

Jenni and her Second photographer were absolutely amazing! My husband and I specifically asked for candid photos of everyone just having a good time and also photos of tears of joy, and that's exactly what we got! Not to mention all of our wedding party photos that turned out so beautiful. I'm so happy that I have these photos to cherish forever. I would recommend Jenni to all future brides and grooms!

Jenni Chandler Photography's reply:

Thank you, Madi! It was easy to capture photographs of guests having a good time because your wedding was so much fun! Thank you for your kind words and the opportunity to photograph your wedding day.

Jessica J.

Married on 11/01/2021

Wedding Photographer

Jenni is simply the best! She was completely booked for the weekends, but thankfully she was available for our weekday wedding! She is an expert on Pretty Place Chapel. We had never been there before so I was nervous (since I'm a planner), but she eased my fears and helped plan everything perfectly. We got all of the pictures we wanted in the short timeframe we rented the chapel out and I loved her style/organization. She was so fun and really captured so many special memories of the best day of our lives. Thanks for braving the wind tunnel for a sunrise wedding in November!

Jenni Chandler Photography's reply:

Jessica, THANK YOU! Your kind words made my day. Photographing your beautiful sunrise wedding was an honor, and I'm so glad I had the pleasure of meeting you and your family. All of your planning made for a beautiful wedding day, with photographs I'm so glad that you love.

Are you interested?

Send a message

Lauren

Married on 10/17/2021

Amazing photographer!

Jenni was incredible to work with and is the most amazing wedding photographer. She was thoughtful, responsive, and wonderful throughout the entire process. We made several changes before our wedding day, and she was very flexible with our requests. She knew exactly how to capture all the special moments and small details of our wedding.
Jenni has the most genuine personality and made us feel comfortable during the entire process. We received our photos within weeks after our wedding and with a sweet surprise included. We've received so many compliments from our family and friends about the quality of our wedding photos. My husband and I could not have been more pleased with our overall experience with Jenni. I can't recommend her enough!!

Jenni Chandler Photography's reply:

It was a pleasure to meet you and work with you, Lauren! You were a beautiful bride and your intimate wedding was lovely. Kind people and true love made it an honor to photograph your wedding! Thank you so much for the opportunity.

Paige

Married on 10/02/2021

Pretty Place Wedding

Jenni took my engagement pictures as well as our wedding pictures. Being from out of state Jenni was so helpful with tips for each session. Jenni planned the location of our engagement pictures. Jenni also created a timeline and kept us on track for our wedding at Pretty Place Chapel. She is so skilled and we loved our pictures. She is very personable and jumped in to help if needed. I am so happy to have found her and I don't think I could have found anyone more perfect for my day.

+ 5

photos

Jenni Chandler Photography's reply:

Paige! Your words made my day, thank you! Photographing you two as you read your custom vows was an assuring reminder why I'm so grateful to be able to witness love stories and capture those special moments! I'm so glad to have met you two and appreciate your kind words.

Katie T.

Married on 04/24/2021

The Most Perfect Photos, Best Photographer

I found Jenni online through our wedding venues Instagram account quickly after we got engaged. She was the first and only photographer I reached out to because there was just something about her online presence that assured me she was the right person to document our wedding day. The entire booking process was seamless. Jenni was kind, timely, professional, and so easy to work with. Our wedding day arrived and unfortunately, so did pouring rain, wind, clouds, and cold temps for late April. Jenni reassured us from the start that it would be a great day, and it was. Jenni made it SO much fun. She pushed us to get all the photos she knew we'd want. She was incredibly patient and the pictures are better than I ever could have imagined. The joy and love shines through in our photos and I am so happy that we'll have these special moments captured for the rest of our lives together. Jenni is one of the best decisions you could make for your big day.

+ 4

photos

Emma D.

Married on 10/17/2020

Amazing! Best photography experience

Jenni took our engagement photos and she made us feel so comfortable. We had the best time and the photos she has shown us so far were amazing! We can't wait to see how they all turn out. I would recommend her to anyone!

Jenni Chandler Photography's reply:

Thank you, Emma!! I had a blast photographing your Blue Ridge Mountain engagement session, and I'm excited for your wedding!

Briana

Married on 06/14/2020

Perfect Experience

Jenni was AMAZING in every way you can think of for our big day. From the beginning of inquiring about her services, all the way to our finished photos! She was super easy going and flexible—even when we had to reschedule due to Covid! I cannot imagine how our wedding could have possibly worked without her. We were super comfortable with her, she was very organized, and it was like having a family friend there—everyone enjoyed her presence.
Photography was the number one priority we wanted to invest in for the wedding, and after choosing Pretty Place, we also wanted someone familiar with the venue. After reviewing Jenni's galleries and packages, we decided right away she was our best fit. We spoke several times over the months leading up to the wedding, and even got to meet in person beforehand, which very comforting!
Overall we loved the day-of experience we had with her, and our photos are GORGEOUS. Do not hesitate to book her! I'd love to use her for my next photography worthy event.


Jenni Chandler Photography's reply:

Briana, THANK YOU! Your kind words made my day. I'm so happy that everything fell into place for you to have your wedding celebration at Pretty Place Chapel. It was a pleasure to witness and capture your day!

Kristine L.

Married on 05/13/2020

Outstanding Photography

Jenni is an outstanding photographer and an incredible person. Our wedding photos turned out even more beautiful than we could have imagined. Her talent is unparalleled. She is dedicated and very organized. She also happens to be one of the kindest people I have ever met. She truly radiates joy! She was so patient and caring. She made us feel like our best friend was taking our photos. I can't imagine anyone else as our wedding day photographer. I hope I get a chance to work with her again in the future!

Jenni Chandler Photography's reply:

Kristine, thank you so much for the opportunity to photograph your elopement! Your kind words make me smile from ear to ear! The feeling is mutual - it felt like I was photographing long time friends of mine. You two were so fun and easy to get along with, and your love really shined!

Sarah M.

Married on 11/03/2019

Pretty Place Chapel Wedding

Jenni was professional and kind, she made everyone at the wedding feel comfortable. Jenni is positive and easy going, she has found her talent for sure!! Every picture she took was special and meaningful to us. I'm so grateful she was able to share her talent with us. She is truly remarkable with her photography and as a person.

Jenni Chandler Photography's reply:

Sarah, thank you for your kind words! The sunset at your Pretty Place wedding was beautiful, just like the love that you and your husband share. It was an honor to meet you both and photograph your wedding! Thank you for trusting me.

Leslie

Married on 10/23/2019

Elopement wedding at pretty place

When we first saw Jenni's pictures we knew she had an incredible ability to capture the most amazing candid moments. Her pictures of our wedding were more than we could have asked for!! Beautiful shots with fall colors! I even had a dress malfunction that she edited over and you cant even tell! She responds super quick and her energy while taking our pix made us so relaxed- it was so much fun! She really took the time to find out what photos were important to us and made it happen! We will definitely use her again!

Jenni Chandler Photography's reply:

Leslie, THANK YOU! I appreciate your kind words and the honor to photograph your intimate Pretty Place wedding! I'm glad you felt relaxed and were able to enjoy your day and the special moments.

Hannah M.

Married on 10/21/2019

Jenni is absolutely amazing!

Originally, I was very nervous about choosing a photographer for our destination wedding. I found Jenni on wedding wire and I am SO glad I did. She not only made the process so easy and fun, but she also referred me to a local restaurants, places to visit, and a hair and makeup team who was incredible. She was absolutely amazing to work with and I could not have imaging better photos from our wedding. She took SO many pictures and pre picked the perfect spot for our fall scene, weeks before the big day. If you're looking for someone who will give you exactly what your asking for she's your gal! She took my ideas and exceeded my expectations by a long shot! Thank you so much Jenni!

+ 6

photos

Jenni Chandler Photography's reply:

Hannah, I loved your Pretty Place wedding! The clouds and the fall colors made for such a romantic and moody vibe. Thank you for trusting me!

Amber W.

Married on 10/19/2019

Amazing Wedding Photographer!!

Jenni ended up having a last minute cancellation and we were able to book her for my October wedding and honestly I think it was fate because she is amazing! Her style is exactly what I was looking for. Lots of natural light and beautiful moodi-ness that I can't get enough of!
She had calls with me prior to talk about my vision for the photos and had some fantastic ideas for us as well. (So thankful for that because I am not creative at ALL) She came early and scouted out areas where we could shoot at the venue, and came up with some fantastic ideas for photos when we had to scramble at the last minute to move everything inside due to the rain! She sent me sneak peeks while I waited and delivered all the photos on time! She was insanely professional throughout the process and all the photos turned out really beautiful. Everyone at the wedding kept saying how great and professional she was and she was able to help wrangle everyone together for all of the group photos and the sparkler exit photos too! I sincerely hope to work with her again in the future and I can't recommend her enough!
Jenni - seriously - thank you for helping make some fantastic memories for us!

- Amber and Matt!

Jenni Chandler Photography's reply:

Amber, your boho, romantic style wedding was gorgeous! Down to every little thoughtful detail, including the handmade triangle arch. THANK YOU for the opportunity to photograph your intimate wedding day. You and Matt are an awesome couple!

Cindy E.

Married on 10/19/2019

You only have one opportunity to create the best Wedding Pictures Ever!

We love Jenni, who came highly recommended by our other wedding day vendors. My daughter was looking for someone who had an eye for catching the beauty of her wedding day, yet wasn't intrusive to the moment. From the very start Jenni was so helpful and made suggestions for my daughters wedding day photos. We worked together to create a wedding day timeline and list of pictures we would not want to miss. Jenni began her wedding day session capturing the bride while getting ready and then meet us at Pretty Place Chapel to get the before, during and after photos. Jenni was all smiles and put all our wedding nerves at ease. One of my favorite photos is the first touch she captured before the wedding. We never felt over posed and loved the ease of working with Jenni. My daughters wedding was at 5p, so after the photos at Pretty Place Jenni took the bride and groom for sunset pictures.
The only problem we've discovered is every picture is our favorite pic.
I promise you'll love Jenni and her work as much as we do.

+ 2

photos

Jenni Chandler Photography's reply:

Cindy, it was an absolute pleasure meeting you and your family! All of the thoughtful attention that you put into making the day special paid off in all the best ways. Courtney and Greg's wedding at Pretty Place Chapel was intimate, genuine, and filled with love and smiles. Thank you for giving me the opportunity to meet you all and photograph their special wedding day!

Spencer

Married on 10/12/2019

What makes Jenni the best photographer in N.C.? She makes you smile, your real smile!

Pictures are said to speak a thousand words, and that is the whole truth when it comes to Jenni's work. My wife and I cannot put into words how thrilled we were with Jenni and her photography. Not only is Jenni's natural light photography nothing shy of a perfected art form, but she is also a delightful human being who shares her charisma and confidence with those she photographs, making your photoshoot an enjoyable and memorable experience.

Jenni was the consummate professional without being stuffy, and over-focused on just taking the pictures, she somehow shares your experience with you and feels out the best way to capture your moment. Jenni's photography captivates the essence of experiences, it isn't staged or corny, but an organic and warm moment, leaving you thrilled to share with others.

During an impromptu engagement shoot, my wife and I first met Jenni about seven months before our wedding, so Jenni could understand our essence and get an idea of our style. When my wife and I saw the result of something as off the cuff as meeting at a brewery to take some photos, we, along with our family, loved the product, and our friends were jealous! Not enough may be said of Jenni's ability to see people in their environment and capture candid moments without impeding upon them.

During our wedding day, Jenni had the remarkable ability to command the attention of our guests for the critical "group shots"; then was able to blend back in and buzz around like a bee collecting the best bits of pollen, noticing the moments we would have missed otherwise, while also taking time to be sure my wife and I took our photos in the various settings we desired. Jenni Chandler is a photography ninja!

My wife and I have already decided should we ever need any other photography services, we would do whatever we needed to make sure Jenni was the one photographing our crucial moments. Jenni has a soulful quality to her presence and practice which transcends the medium of photography, living forever in our hearts and minds whenever we reflect on our most special day.

Thank you, Jenni Chandler, you took something we dreaded and turned it into an experience we loved.

If you aren't hiring Jenni as your photographer in N.C., you are doing yourself and the preservation of your memories a disservice.

Jenni Chandler Photography's reply:

I can't read this review without tearing up! Your experience is what I strive to deliver! Working with you and your wife was a dream, and it was an honor to photograph your wedding day at Brown Mountain Beach Resort. Thank you for trusting me!

Josh G.

Married on 04/27/2019

Absolutely Amazing!

Our experience with Jenni could not have been any better! When planning our surprise engagement I was searching for a photographer that my fiancé would not recognize that had experience taking pictures at Pretty Place before. I had actually contacted another photographer who was booked, who then referred me to Jenni and she was an answered prayer! Before our engagement I had never met her before and knew very little about her work. After we got our amazing engagement photos back I looked at my fiancé and said this is who is doing the wedding! She worked with us in so many ways and made our wedding day go so smoothly for us! We could not have asked for anything better! We have said over and over again that if we ever need pictures for anything we will be driving to NC because nobody else will ever measure up to our expectations now that we have worked with Jenni! I am definitely excited to say that she has gained life-time customers!

Jenni Chandler Photography's reply:

Thank you for your kind words, Josh! I'm so glad I had the opportunity to photograph your sweet proposal and also your love filled wedding day! You and Mary Kristin are a wonderful couple!

Arezu

Married on 03/22/2019

Best Decision Ever!

Jenni is the absolute best! You cannot find a more patient, kind and creative artist to capture any part of your special moments. She knows exactly how to make everyone feel comfortable and have fun! I have known her for over a decade and we always use her for our family photos and I just recently asked her to be my wedding photographer because I knew I wouldn't have to worry about my pictures on our special day. The best decision was having her there to capture all the love!

Chelsea

Married on 11/10/2018

She captured the most intimate of moments in such a special way that will live on forever. Jenni's passion in her work is something to be sought after

I cannot recommend Jenni Chandler Photography enough. My husband and I had planned our wedding on the family farm on a little plot of land underneath the pine trees. We had dreamed of an intimate day filled up with the celebration and true meaning of marriage. Our wedding day was a true fairytale. The thing about that one special day, is that the people that were there will always remember it, but with each and every intimate moment and detail that Jenni captured, those memories will live on forever for many more. When she sent us the proofs, we set aside a time as she suggested, as the music played from our wedding day, and watched in awe as if our day unfolded all over again. Tears streamed down both of our faces as if we were standing beneath those pines again on that very day. She has such a special way of capturing the emotions wrapped up inside all of it. I've had many people contact me who have seen the pictures in pure awe, for what they felt when seeing them, just as we felt that day. I cannot explain how special these pictures are. They now fill the rooms of our home and are daily reminders of how blessed we are. She is one of the sweetest, most caring, and detail oriented people that I have ever met. She takes true pride in what she does and has chosen a career that is a true passion for her. I CANNOT recommend her enough for any event, big or small. Pictures are the only thing that we have to hang on to that will live on for generations. It will absolutely be one of the best decisions you will make, I can promise you of that! This was by far the best choice of our wedding was choosing her! Thank you for giving us a gift that we will have that will live on forever and ever!

+ 5

photos

Jenni Chandler Photography's reply:

Chelsea, thank you! Your words are so kind and heartfelt and make me appreciate so much that I'm able to do something that I love.

Hannah

Married on 05/27/2017

Jenni took our engagement photos for us last fall and I couldn't have been happier with how they turned out! Jenni was super easy to work with during our session and had plenty of pose suggestions for us. She made us feel so comfortable and it was honestly a blast! She sent us a couple of sneak peak pictures right after our session and had the rest of the photos edited and ready for us within two weeks. The photos came out great! I was really pleased with the quality and style of the photos, as well as the variety of different poses and locations used.
I was also really impressed with Jenni's planning and preparation before our session. She listened to my ideas for the photos and came up with 3 different locations that would fulfill my vision. She even did a run-through of our session beforehand and drove to each of the 3 locations to make sure they had good lighting and would be good settings for the pictures, and to make sure we would have enough time to get to and from each location during our time together. I was so impressed that she took the time to visit each location before we met. I could tell she really cared about being prepared and making sure that we maximized our time together and fulfilled the vision I had for the photos. I would definitely recommend Jenni for any professional photo needs!

Lindsey

Married on 08/20/2016

Jenni Chandler is a sweetheart. Not only did Jenni capture our day perfectly, she got every shot that I had requested. I shared a Pinterest board of images that I wanted and Jenni captured all of those and more. Her attention to detail is beautiful and the use of natural light is exactly what we wanted. My only regret is that I did not hire her to take photos for the entire weekend of events.
Jenni and I went to college together so when we began looking for photographers, I reached out to her on Facebook. I would highly recommend Jenni based on her creativity, use of natural light and attention to detail. Jenni also provided me with recommendations for a makeup artists and I used her recommendation!
Our wedding had 120 guests so we chose to hire a second photographer. When Jenni and I discussed using a second photographer, she listened to my wants and found a second shooter that fit her style and use of natural light. The pictures turned out beautifully. I would absolutely recommend Jenni for any photography shoot whether it's a family get together, maternity photos or wedding.


Jenni was my wedding photographer as well as my maternity photographer and both experiences with her were AMAZING! Not only are her pictures incredible, so is her presence as she is such a pleasure to have around. Whether it be a special moment in time or an important event, amazing pictures AND great company are key and you undoubtedly get both with Jenni. I would never hire any other photographer.

Jenni has an extraordinary talent for capturing the sweetest of moments. She listened closely to what we wanted for our wedding and delivered 110%. She went above and beyond for us. I could not be happier with our choice to have Jenni with us for our big day.

Alexis

Married on 08/22/2015

We had such a fantastic experience with Jenni! She not only gave us fantastic pictures from our wedding, she was so easy to work with and never made me feel imposing in asking for what I wanted. She interacted very well with our family and I had several guests tell us how much they liked her just from how great she was at our wedding! She's absolutely fantastic, we highly recommend her!!!

Chelsea

Married on 06/29/2013

Jenni was awesome, she got shots of things I didn't even think about! She has an awesome photography style, and is super sweet and friendly. The photos were finished and back to me so fast and were even better than I could have imagined!

Danielle

Married on 05/25/2013

Jenni was my photographer for my wedding in May 2013. She traveled all the way from NC to FL to be there for my wedding. She was extremely professional, organized, and responsive in the weeks leading up to my wedding which gave me nothing to worry about. The day of my wedding she had a list of what photos to take with all the family members and bridal party so it went smoothly and no pictures were left out. She was so kind and made me feel very comfortable when she took pictures of me before the wedding while getting ready. Her prices were well worth the money. She also was very timely in getting all the edited photos back to me. She has a very casual and candid style that makes all the photos seem so genuine and unique. I would hire her for any event, big or small! Highly recommend!
Are you interested?
Send a message