119 Reviews
Recommended by 100% of couples
Quality of service

5 out of 5 rating

Average response time

5 out of 5 rating

Professionalism

5 out of 5 rating

Value

5 out of 5 rating

Flexibility

5 out of 5 rating
53 User photos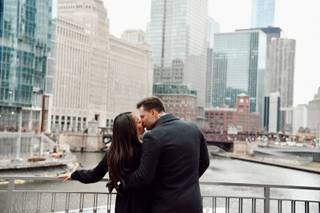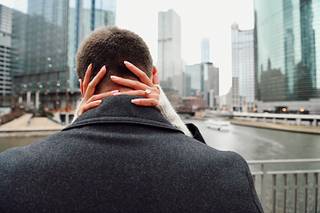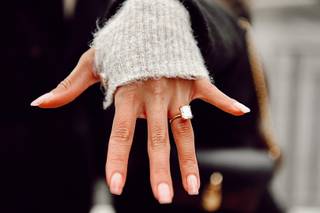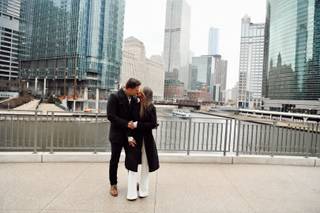 + 49

photos
Featured

Kara A.

Married on 09/07/2019

Absolutely best decision of my wedding!

If you're seeing this review, run, don't walk, I mean go call right now to book Jason Kaczorowski for your wedding or special occasion.

He is a PROFESSIONAL, in every sense of the word. Every interaction I've had with Jason has been beyond my expectations. He's gone above and beyond to listen attentively, respond quickly, provide his expertise and advice...

and most important of all, capture the most beautiful day of my life with respect, careful attention, positive energy, hard work, kindness, patience, an incredible eye for detail, and his artistic touch.

He doesn't just capture spectacular moments, he and his team help make your dream wedding a day to remember forever.

Savannah

Getting married on 09/20/2025

Spectacular Addition to an Amazing Day

Jason and Alex were amazing to work with. They worked discretely with my now fiancé to go over and plan what was needed. Jason also helped in suggestions when plans had to be altered. I also had no idea that there was a photographer around me let alone two! They made the rest of the engagement pictures fun and easy as they gave us suggestions on how to pose and how to place our hands. The pictures came out looking beautiful and they really captured the essence of joy that we had in those moments. We will treasure these pictures for years to come as we are able to look back to this special and intimate moment. Thank you guys so much for your amazing work. It was so fun to shoot with you!

Gabrielle M.

Getting married on 02/24/2024

The BEST Chicago Engagement Photographer!

Jason was phenomenal. We had a rainy day in Chicago when we visited. I was told he worked with my fiancé all day figuring out the best location for us that wouldn't be too rainy but still would have beautiful views of the city. A last minute decision on location was made and apparently Jason showed up within 30 minutes and waited for us in the rain. Fortunately, the rain stopped just in time. I was taken by complete surprise. Jason was there to make our special moment something we'll be able to remember forever. If you're looking for a surprise engagement session for you significant other I HIGHLY recommend contacting Jason to get the priceless photos you want. He captured every moment and was so kind and great to work with. We love you Jason! Great quality photos, amazing person, quick turn around, and overall an amazing experience. Thank you Jason!

+ 2

photos

Are you interested?

Send a message

Edgar R.

Getting married on 08/01/2023

Engagement photographer

Jason and his team were amazing! I had never been to Chicago and my now fiancé has always wanted to ice skate in Chicago. Given that i had never been there i had no idea of any special locations, time of day or even time of year for my engagement proposal. Once i had set off early December, Jason lead me down the right path and everything was flawless. Not only did he give me suggestions but he spent valuable one-on-one time with me over the phone, made detailed suggestions, sent photos of previous engagements, kept up with weather reporting, created a backup plan and even suggested the perfect restaurant and photo location. My fiancé and I could not be happier with Jason and his team!

Dean G.

Getting married on 06/17/2023

I highly recommend jason

I met Jason 30 mins before I proposed to my girlfriend. We got to chatting and without me even asking, he volunteered his time to snap a few high quality pictures of us to capture the moment. Jason is such a great guy and his work speaks for itself. I HIGHLY RECOMMEND to anyone looking for a personable and professional photographer.

Hayden S.

Getting married on 06/01/2023

Jason and Sami were great!`

I reached out to Jason about setting up photography for a surprise proposal, and from our first call, Jason was very responsive and helpful in every step of the process from choosing the best location to figuring out a date and time. On the day of, our photographer, Sami, was extremely responsive, keeping me updated on her location and even ensuring the spot we chose was ready to go when we got there. The photos were so fantastic that we used them to surprise our families with the news. Absolutely would recommend to anyone looking for proposal/engagement/wedding photography!

Rachel T.

Married on 04/28/2023

Smooth Communication & Talented Photographers

My fiancé hired jason & team to help capture our surprise proposal and I couldn't be happier with how the photos came out. They made sure to capture every second of the proposal (including the beautiful skyline) and the candid shots came out better than I could imagine. We were eager to get the photos the same day and they were super responsive and got us the entire album to us that same evening. I highly recommend!

Michael B.

Married on 03/17/2023

exceptional service

Jason and his colleague Alex do an amazing job at capturing the most important moments of your life. Alex and Jason to just finished photographing my proposal and every step of the way they were incredibly helpful, supportive, and professional. Jason helped with everything from planning the proposal approach (i went with the "coached" approach and would definitely recommend it), to calling and leaving messages at other venues when it looked like the weather might not be in my favor. The session itself was fun and natural, and most importantly, the final photos were incredible! I would gladly work with Jason and Alex again and would recommend them to anyone!

Chris V.

Married on 02/20/2023

Vacation surprise proposal

Jason and Sami were very professional and extremely helpful in assisting an out-of-towner trying to plan a surprise proposal. I was blown away by Jason's portfolio and the professional look of his website, and after speaking with Jason on the phone, I knew I had to book him. Extremely happy with our pictures and experience!

Davis P.

Married on 02/05/2023

Overall Amazing Experience

Everything I could have asked for and more! Jason and his team helped me plan the perfect proposal for my girlfriend. As someone from Atlanta, I had no idea where it should happen in Chicago. Jason's team helped find the perfect location and even sent the best stick figure drawing blue print so I knew exactly where to stand. On top of that, the photos are amazing. My now fiancée and I couldn't be happier!

Jake M.

Married on 01/11/2023

10/10 Results

Could not be happier with the results, exceeded any expectations I had! Great communication and coordination. Would HIGHLY recommend hiring Jason Kaczorowski Photography
to capture any moment you would like to remember!

Jordan

Married on 12/06/2022

Great Experience with Jason!

I contacted Jason to shoot my proposal and it was 100% a fantastic decision. He's very communicative and worked incredibly hard during the planning phase to make sure the vision I had for the proposal would be met and captured. Jason has extensive knowledge on all of the best locations for engagement/proposal shoots in Chicago and always offered his advice in a respectful and professional way.

The proposal shoot itself was great and we have amazing photos as a result all thanks to Jason's hard work and dedication to capturing a moment in the best way possible. He also provided the photos, fully edited, back to us that same night - it was amazing!

Jason's work and professionalism is unmatched and I'm very grateful to have worked with him! You cannot go wrong with Jason, I highly recommend him!

Great Experience and Photos!

Jason and Alex did an absolutely fantastic job of photographing my proposal. They were both great with their communication and tailoring the experience to exactly what I was looking for. I am from outside the Chicago area so I was going in completely blind as far as good locations, times, etc. They were able to work with me and give me some good recommendations to make the experience perfect and overall the photos turned out fantastic! I would highly recommend for whatever event you're looking to have photographed.

Zachary A.

Married on 10/08/2022

Jason is Top Notch

Jason was fantastic in helping plan and photograph my surprise proposal. He was excellent to work with in advance of the big day and the end product surpassed expectations. I would highly recommend him for any professional photography services in the Chicago area!

Manal P.

Married on 08/20/2022

Best Photographer I have worked with!! 10/10 Would Recommend

I worked with Jason to photograph my Proposal and I honestly cannot recommend them enough. They worked with me on every aspect of the proposal and even offered some great options for how to do it and to keep it a surprise for my Fiancée. During the proposal itself, they even took a video on my phone and were able to capture the moment itself amazingly well. The photos turned out great and for anyone looking for a photographer for any special moments in their life, I would go with Jason 1000%!

Robert P.

Married on 08/06/2022

Absolutely the best choice!

We cannot say enough good things about Jason and Alex. We asked Jason to do our engagement photos and were so impressed with how prepared, professional, and thorough he was that we asked him to photograph our wedding as well. Every step of the way, Jason and Alex thought of everything to put us at ease. Even Jason's website is a phenomenal resource to anyone planning an engagement or a wedding.

The photographs were important to us and we never had a doubt that they would be great considering how knowledgeable Jason and Alex are. The pictures are back now and we love both what they captured and the finished images. We will order many prints and albums on their Black Friday Sale. My wife and I would absolutely recommend Jason and Alex for Engagement, Wedding, or any other photography you might need.


Lindsey L.

Married on 06/25/2022

Incredible Photographer

Truly an incredible professional and just a wonderful person. My husband and I couldn't have been happier with our experience with Jason at our wedding on 6-25-22. He took incredible photos and we are so excited to use him for future events.

Rob S.

Married on 06/11/2022

Proposal Photography

Jason and his team are outstanding! I would highly recommend them to anyone looking for a wedding or proposal photographer. Jason and his team's work speaks for itself. We couldn't be more happier with how the proposal photos turned out; the level of expertise, attention to detail, lighting all make each photo special! Personable and responsive, A+++

Dan L.

Married on 05/21/2022

Book Jason ASAP

Jason (and Alex) were an absolute blast to work with for our wedding at the Rookery. The pictures we got were absolutely breathtaking, and they both did such a fantastic job. We picked Jason immediately after seeing his previous photos at The Rookery and knew he'd be the perfect photographer for our wedding. A couple of days before our wedding, Jason reached out to us about possible rain and came up with several alternate options for our first look and other photos since we couldn't be outside. Jason is very responsive and respectful, and will do everything he can to make your wedding an experience to remember. We also had Jason take some engagement photos, and we were so happy with how those turned out. Book Jason as soon as you can for your wedding – you will be floored with his beautiful work!


Tyler M.

Married on 05/14/2022

10000% recommend!

Jason and his team are phenomenal. Jason is energetic, creative, responsive and his style is unmatched. Jason goes above and beyond to deliver the best pictures that are truly like art. He photographed our engagement shoot and wedding weekend and we truly cannot be happier with the final photos. Jason is the best investment we made. He goes the extra mile to make sure he's capturing the best lighting, angles, styles, etc. and made us memories that we will have forever. Couldn't recommend Jason enough!

Ken

Married on 04/02/2022

Incredible experience

Jason was incredible. He went above and beyond at every opportunity. Despite all of the chaos of wedding day, he managed to capture some of the best, most heartfelt moments. Highly recommend his services.

Vrunda P.

Married on 12/09/2021

Could not have found a better photographer for the best day of my life!



Jason did an incredible job capturing the best day of our lives, the proposal! Jason staying in contact with me and fiancée through the whole process and playing along to keep me from figuring it out the surprise. Jason doesn't just take pictures, he creates beautiful art, he's an artist. From his work you can tell how much he loves what he does and how talented and passionate he is about capturing the love between two people. He genuinely cares for each and every couple he works with and makes sure they feel comfortable in front of the camera. His pictures truly left us speechless and wanting every single picture printed and hung up. Jason made both days of the photoshoot fun and we definitely had a blast through the whole photoshoot. Jason will go above and beyond your expectations. He is not one that is in the business for money but rather to make new friends and capture a beautiful moment. I cannot express how much we love our pictures and how thankful we are to have Jason take our proposal and engagement pictures!

Gavin M.

Married on 12/06/2021

WOWWWWWWW- Truly A First Class Experience

We were lucky enough to have Jason and Alex capture our engagement (Chicago 2019) and destination wedding (Mexico 2021)! They were dedicated to not only capturing amazing photos, but making sure our wedding weekend in Mexico was perfect. Jason coordinated behind the scenes with our wedding planner and was prompt to respond to communication leading up to the big day. Jason and Alex are extremely creative and work hard (army crawled through the sand!) to capture beautiful shots. We have received so many compliments on how amazing our photographer was and we will cherish these photos forever. We have not only found a lifetime photographer, but also someone we can now call a friend. Thank you, Jason Kaczorowski Photography.

+ 2

photos

Ashley M.

Married on 09/11/2021

The best photographer, hands down

Jason couldn't have been a better photographer. Our photos turned out beautiful and unique. I had specifically asked for some artsy and unique shots and he delivered- big time! He shot at a venue he hadn't before and you would have thought it was his 100th wedding there, he has a great eye for capturing the most important moments with an artistic flare. We had some really cool silhouette shots, reflections, wide angle, overhead shots- this man does it all!! Including beautiful and classic family portraits that are bright and clear. Stunning work- we couldn't be happier that he was available to capture our wedding

Gabrielle B.

Married on 06/12/2021

Incredible pictures and so much fun to work with!

Jason captured me and my now Fiances proposal and while I have only ever been engaged once... it was truly the best ever! The pictures are everything we ever dreamed of and capture the night perfectly. Not only are the pictures amazing, Jason was so much fun to work with and kept us having fun the whole night. I would highly recommend Jason to capture your special night!
Are you interested?
Send a message