Reviews
5.0 out of 5 rating
Quality of service

5 out of 5 rating

Average response time

5 out of 5 rating

Professionalism

5 out of 5 rating

Value

5 out of 5 rating

Flexibility

5 out of 5 rating
100%
Recommended by couples
Awards
29 User photos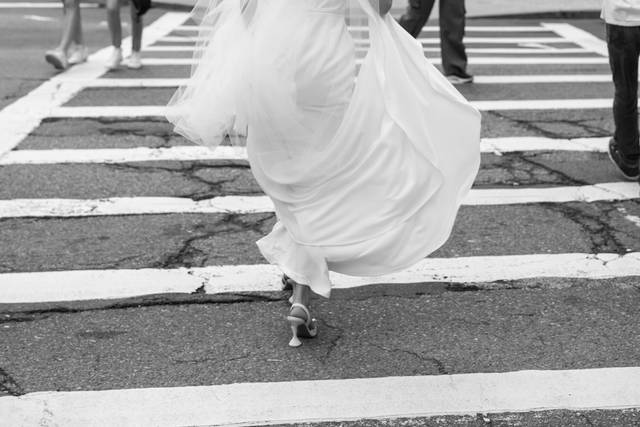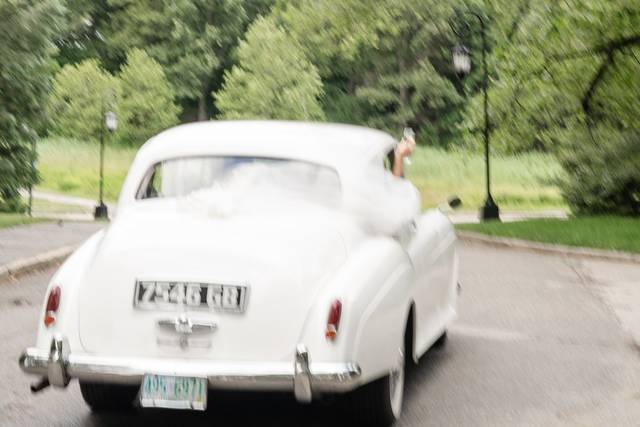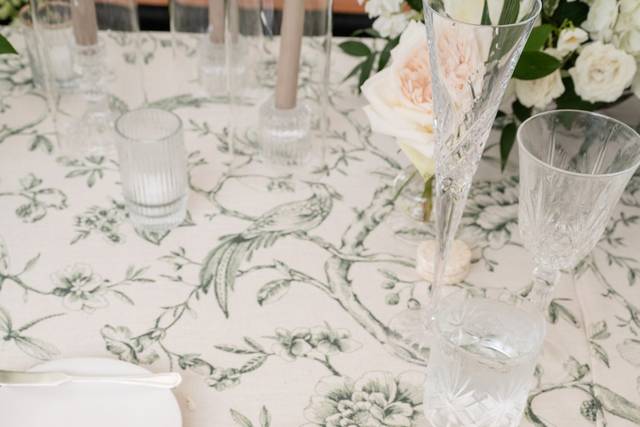 + 25

photos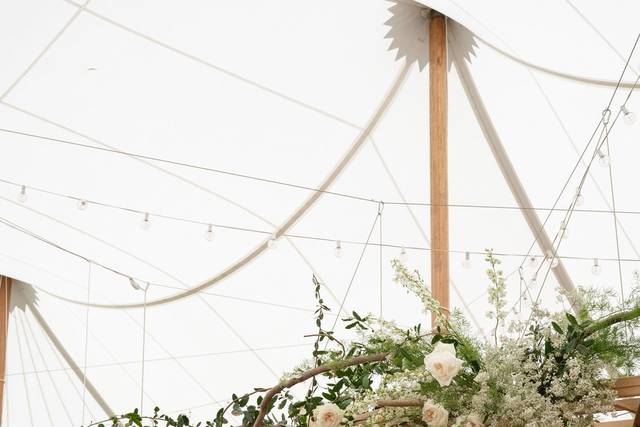 Danielle S.

Married on 06/24/2023

One of the best vendors we hired!

Working with Jaimee was hands down one of the best decisions we made for our wedding! She was not only warm, comfortable, and professional but somehow managed to capture our most special moments while perfectly blending into the background in the best way possible. Our wedding pictures received (and continue to receive) endless compliments and will be something we cherish forever! To any bride looking for a completely seamless photographer experience, Jaimee is it!!!

+ 3

photos

Ankit&Varisha

Married on 11/26/2022

Calm, creative, and confident!

Jaimee is outstanding. She is creative, calm, and confident. We worked with her on shooting her very first Indian wedding and we were thrilled with the results. She's also really great at handling the chaos of lots of people and opinions and I felt that she truly prioritized me as the bride and what my vision was. My husband who is not fond of photos felt so comfortable around Jaimee and her team, I think we've found our forever family photographer!

Stephanie S.

Married on 06/24/2022

Hire her, the photos are unreal!

-working with Jamiee from day 1 was so easy and seamless. First off, she is so sweet and really listened to the vibe of how I wanted my photos and captured my day absolutely perfect. I can't tell you the amount of compliments I've gotten from people on our wedding photos and I agree, they stand out above the rest. The quality of the photos and the angles are just amazing. Also, Jamiee was super flexible when we asked her to stay an extra hour. I've already recommended her to so many people! A bonus is that she sends you such a cute little box with polaroids, your photos and some printed ones from the day of - so thoughtful!

Are you interested?

Send a message

Jenny W.

Married on 10/02/2021

Incredible photographer and person!

Jaimee did such a wonderful job during the most important weekend of our life. Not only are her photos outrageously gorgeous, but her presence is calm, professional, and kind. She was a breath of fresh air during a stressful time. Her photos are amazing and she captures each moment beautifully.

Jessica G.

Married on 09/05/2021

The BEST Wedding Photographer

Let me first start off by saying if you're searching for a wedding photographer STOP right now and look no further!! Choosing Jaimee Morse was the BEST decision my husband and I made from the moment we inquired about booking her for our wedding. On our very first conversation, we just felt so connected to her and her fine art photography style was exactly what we were looking for. She was beyond friendly and always professional and listened to what shots we wanted her to capture during our wedding day. We always had clear communication throughout the months leading up to our wedding and Jaimee delivered on everything she said she would. I am so happy and privileged that she was able to be apart of and capture the most important day of our lives. We just received our photos last week and wow, they are just absolutely breathtaking and exceeded all of our expectations. I am forever grateful that our paths crossed and we promise, if you have the opportunity to work with Jaimee, you will be too.

Could not be better

We just received our photo gallery (along with some thoughtful gifts) less than three weeks after our wedding, and we are blown away! Jaimee's photos have the most beautiful light, and perfectly capture the wonderful day we had. She is incredible at what she does. Highly, highly recommend!!

Mackenzie M.

Married on 08/14/2021

AMAZING - Could not be happier!

Where to begin?! Jaimee is arguably the best decision we made for our wedding and we could not be happier that we chose her to capture our wedding day. My husband and I researched potentially every single wedding photographer based in New England and we kept coming back to Jaimee. From the moment we met, we knew we would vibe perfectly together. Not only is she extremely talented, she's also professional, kind, communicative, a calming presence, funny, and just the best human being. We felt so comfortable around her despite only having met her a couple times prior to our wedding. We knew that we wanted to work with a photographer whose work is timeless - where we could look at the photos decades from now and still be in love with them, and I know that we will. She captured everything so beautifully - things like a raindrop on a leaf, a tear falling from an eye, dancing with grandparents. So many moments were captured that we will cherish for the rest of our lives. In addition to being so incredibly impressed with our wedding photos, she also provided us with sneak peeks that same evening, and our full gallery within two weeks - delivered in the cutest "date night box." I can't explain how happy I am that we chose Jaimee for our wedding. Please work with her - you'll be so happy you did!

Linley L.

Married on 07/02/2021

10/10 would hire again!

Jaimee Morse is hands down the BEST wedding photographer in New England. Bold statement, right? From the very first call I knew she was the photog of my dreams. She has impeccable taste, style, and the amazing ability to capture beauty with one single click. I love that her work looks natural / unforced, while at the same time extremely high-end. I knew I didn't want a lot of posed photos of my wedding, instead I wanted the pictures to look like they belonged in a magazine - and MAN did she overdeliver! Our wedding was featured on Over The Moon blog (I'M DEAD!!!) and I continue to receive compliments from friends, family, and strangers about how beautiful our wedding was - all thanks to Jaimee for capturing the best day of our lives. I'm just itching to plan another event so I can hire her again!

+ 12

photos

Megan M.

Married on 07/10/2020

Simply Amazing.

I do not have enough words to describe how amazing Jaimee Morse is to work with. My husband and I got married on October 19th right outside of Portland, Maine and through our wedding planner was connected with Jaimee. Her talent is immeasurable. My husband and I received our sneak peeks from Jaimee following our wedding and were absolutely blown away by the photographs (which we received the day after our wedding – talk about efficient!). When we received the entire gallery it felt as if we were taken right back to our wedding day. The aesthetic, colors, and quality of the photos was exactly what we envisioned and each were so beautifully curated by Jaimee. A quality I value of equal (and often more) importance, is how amazing Jaimee is to work with on a personal standpoint. From pre-wedding planning, to the day of, and post wedding, I truly felt at ease working with Jaimee – she wants what is best for her clients and goes above and beyond to ensure they are having the best day of their lives. Her calm and incredibly cool demeanor left my husband and I feeling extremely comfortable during our wedding day. Jaimee truly does it all, and it is truly evident how passionate she is about her craft. I am so thankful we were connected with Jaimee – she truly was an integral part of our wedding day and couldn't imagine our day without her.

Lily C.

Married on 01/25/2020

Amazing experience!

Jaimee is wonderful to work with and has an amazing ability to capture the story of your wedding. We found her through our wedding planner and the choice was obvious after seeing her previous work - her photos are simply stunning and she is an incredibly dedicated and hard worker. Thank you Jaimee!!

Kasie

Married on 06/15/2019

Professional, Timely, and Confident Photographer

Everything from Jaimee's process and package documents to her date night box is well thought out and perfectly executed. As many brides know a wedding is made up of many small details and Jaimee's services are a great example of how effective it is when those have all been thought of. From start to finish Jaimee was reliable, professional, and incredibly confident. I planned my wedding in Maine from Austin, TX so my husband and I had only met Jaimee through Facetime calls until the day of our wedding. The minute we met in person, I felt more at ease. She knew how to direct us and our wedding parties, made us more comfortable in front of the camera, and had a great sense of humor through it all. She continued to surprise me by sending sneak peek photos days after the wedding and we had our date night box with all photos even sooner than expected. My only regret is that we couldn't meet up to shoot an engagement session. I guess I'll have to schedule something next time I'm in Maine!! I would recommend Jaimee again and again!

Daniel B.

Married on 09/08/2018

Amazing experience from start to finish

I am so glad we had Jaimee shoot our wedding, her photos are beautiful and she made it so comfortable to be in front of the camera. She goes the extra mile to sit down before the wedding and outline what you are looking for and came to our new venue, The Barn at Autumn Lane, to scout out the best photo spots in advance. She made things super easy, made sure to get the shots we wanted and added in her own creativity and vision as well. We even got back a couple photos that night which was amazing to see and share the next day. The date night box we received with our photos was the icing on the cake! It was so cute and personalized and I love that she included some prints along with Polaroids. I am so happy with all our photos its hard to pick a few favorites but she definitely captured all the joy and excitement of the day perfectly!

Abby

Married on 07/14/2018

The most gorgeous wedding pictures!

Jaimee was wonderful to work with from the first time I spoke with her on the phone. She made everything easy and was always available to answer any questions. She was so lovely the day of the wedding and made us feel comfortable, which was awesome, because my husband and I aren't huge picture takers. She captured everything on our shot list and much more! The photos came out beautifully - her style is romantic, light and bright, which is what I was really looking for. We received the images earlier than expected, which was amazing because I was dying to get them back. Our package included a gorgeous date night set with some tasty goodies and a ton of printed shots, which was really nice. Jaimee was a pleasure to work with and I would recommend her to anyone!!

Sam

Married on 06/23/2018

Where do we begin. Photographs were one of the most important elements for our wedding. We met with several photographers and fell in love with Jaimee. I work in fashion and had very high expectations. My husband and I were having a destination wedding and she was incredibly easy to work with. Prior to our wedding she had several touchbases to ensure we felt comfortable. The day prior she went out and scouted places to shoot. We recently received our photos and love them. Jaimee is so talented – friends, family and coworkers keep commenting on how much they love our photos. The whole experience felt very natural and Jaimee was able to capture the day incredibly.
She has a very calm vibe which was key. It was probably the best decision we made and we cannot recommend her enough!

Kate

Married on 06/08/2018

Jamiee has a true talent for photography! Not only is she super sweet and easy to work with, but she also listened to our requests in terms of what kind of shots we were trying to capture. She also put her own artistic flair and we could not be more pleased. Jamie helps keep everyone calm and at ease which resulted in pictures where everyone looked both natural and beautiful! You know your pictures came out well when all your friends and family tell you that the photos look straight out of a magazine. :). I would wholeheartedly recommend Jamiee to anyone looking for a wedding photographer that will capture the true intimacy and emotion of their day! Thanks Jaimee!!

Allison

Married on 10/14/2017

I cannot say enough positive things about Jaimee. She is THE best photographer and an all around awesome person. Jaimee is the kind of person you meet and want to be friends with forever. She is creative, directive, funny and such a pleasure to work with. Our engagement and wedding photos are out of this world. My husband and I cannot stop looking at them and feel so lucky to have such beautiful photos to remember our day by. Jaimee was incredibly communicative and responsive. She took the time to get to know my husband and I and to understand what our vision for our wedding was. She sent us a personalized glass box after our wedding with prints of her favorite photos from our wedding, the polaroids she took at our event and a flash drive with all of our photos on them. Talk about a personal touch! I would recommend Jaimee in a heartbeat and cannot wait to continue my relationship with her!

Maria

Married on 09/30/2017

There aren't enough kind things to say about Jaimee, she is simply wonderful! She captures moments in such a beautiful way. She is so easy to work with too - from your vision, to the details, to making you feel comfortable in front of the camera. I didn't have a personal assistant and I was so grateful to have Jaimee walk with me for the first look - she calmed all my nerves! Both our engagement and wedding photos turned out better than I could have ever expected. We can't thank Jaimee enough for her beautiful work!

Abigail

Married on 09/29/2017

Jaimee was truly a dream. She captured our day amazingly and gave us photos that will last a life time. She was wonderful to work with; quick to respond, knowledgable, and made me feel comfortable and at ease that she had everything under control (huge plus for a bride). Can't recommend her more, her work is priceless.

Sarah

Married on 08/26/2017

As a wedding planner I am always looking for a wedding photographer that not only takes beautiful photos, but is personable, detailed and organized and Jaimee is all of these things and more!! You will not only love your wedding photos, you will also love the time spent with Jaimee! I highly recommend her work!!

Jane

Married on 12/17/2016

As a wedding planner, I have had the pleasure of working with Jaimee many times over the last three years. If you're looking for timeless wedding photos, Jaimee is your gal. Her images are absolutely gorgeous, and really capture each couple in an authentic way because she is able to put people at ease with her calming presence. She works tirelessly rain or shine on wedding day for her couples. Also - her weddings have been featured in many national magazines & blogs which is a fun keep sake for couples after the wedding!

Jaimee is amazing to work with. She is talented, thoughtful, and very flexible. You can see her passion for weddings and her creative eye throughout every corner of her business, from the welcome packets she gives a gifts to the photos she takes. She includes so many personal touches - one of which I'm really excited for is a "date night kit" including some polaroid shots and print outs from the wedding day and wine for the newlyweds to enjoy!

My wedding hasn't happened yet and so far, Jaimee has only taken our e-session but I am so confident that I will not be disappointed.


Kendal

Married on 03/21/2015

Jaimee is a phenomenal photographer. My husband and I spoke to a number of photographers before ultimately deciding on Jaimee. Right from the beginning she made us feel comfortable and care for, and we loved the samples she had to share. Jaimee is so fun and full of life, and really the sweetest person ever. Anytime I talked with her she just bubbled over and made me feel great. I really felt like she was excited about our wedding and for us, and it made it so easy to take pictures. I had a blast on my wedding day, and Jaimee added to that. She is a superb listener, and I am fairly certain she can make anyone look great. She has a way of capturing the best of people, and she definitely helped us loosen up and captured the love and playfulness that my husband and I share. I would recommend her without reservations.

Chelsea

Married on 08/02/2014

Jaimee Morse photographed my wedding in August of last summer. I can not express enough how much I love how easy Jaimee was to work with and how confident she made me feel that she would capture every detail of my wedding that I wanted. I love all of the photos Jaimee took for us. The beauty she displays in her photography is astounding and I am so thankful that she was apart of my husband and my perfect day.I would definitely recommend Jaimee Morse photography if you want the most beautiful pictures on your most beautiful day.

Stephanie

Married on 09/02/2017

Jaimee is an amazing photographer and produces beautiful photos! She is kind and lighthearted and just a joy to have with you on your wedding day! She captured some of the most special moments of our day and has an eye for detail and great lighting. I'd recommend Jaimee for beautiful wedding photos to cherish forever!
Are you interested?
Send a message