Reviews
4.8 out of 5 rating
Quality of service

4.7 out of 5 rating

Average response time

5 out of 5 rating

Professionalism

4.7 out of 5 rating

Value

4.8 out of 5 rating

Flexibility

4.9 out of 5 rating
96%
Recommended by couples
5 User photos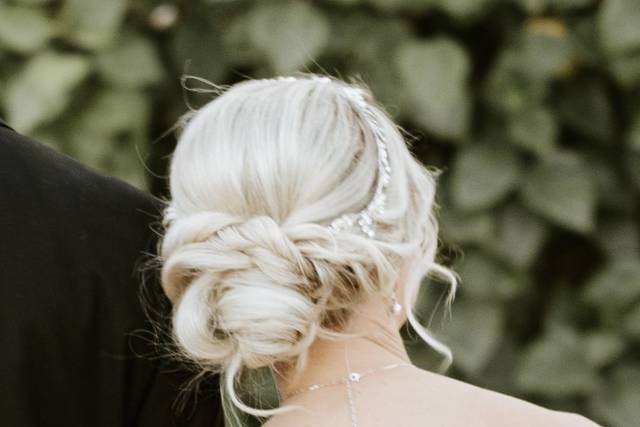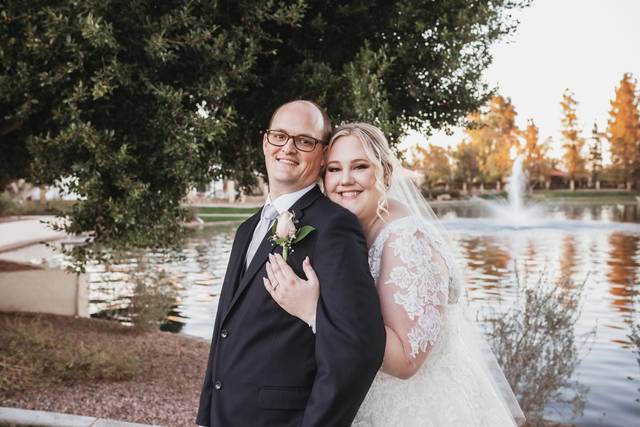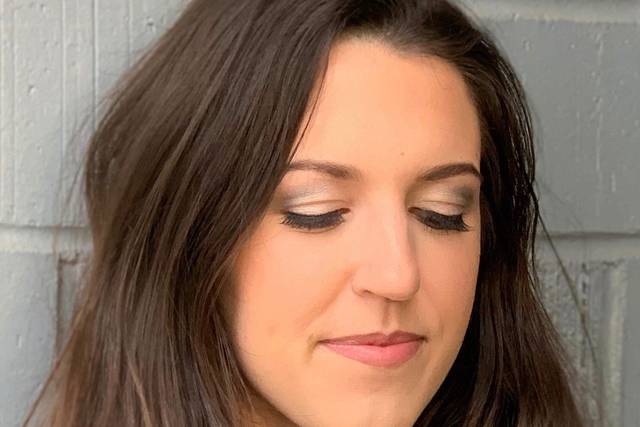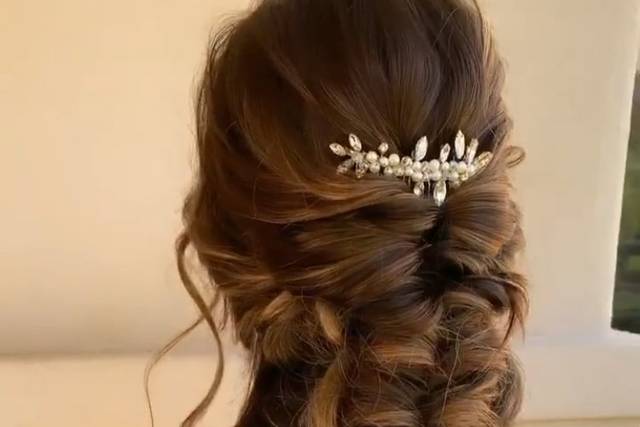 Mariah S.

Married on 04/22/2021

Life saver! Perfection!

Monica was a life saver for me! My hair/makeup person bailed 1 week before my wedding! A friend recommended Monica, and although she barely had enough time to squeeze me in, you would've never known! I feel that it was meant to be because my hair and makeup turned out exactly how I wanted which I was so worried about no matter who did it. I wanted my hair a specific way and wanted my makeup to still look like me but in the best naturalish way! Lol Monica was also sooo sweat, professional, and had a great personality. I would recommend her to anyone even the pickiest person! Did I mention her price was super reasonable? 5 stars ⭐️

Veronica B.

Married on 03/20/2021

Run...don't walk... and hire Monica

This is long overdue! I got married a little over a month ago and Monica was the easiest decision. I didn't have a trial run before the big day and she was able to 100% deliver what I wanted. She can practically work around anything! She is that good. She made me, and my girls feel beautiful. Her communication was great, and was right on schedule. Can't recommend her enough!.

Monica - Thanks for everything! I wish you lots of success and may you continue to grow and make brides dreams come true.

Lanea D.

Married on 01/30/2021

Perfection

Where do I start?? Monica was not only an angel but unbelievably amazing at making be feel the most beautiful on my wedding day. I had to postpone my wedding three times due to covid. She was so understanding and worked with me with every change. She really listens to what you want. And unlike a lot of wedding make up artists she really enhances your natural beauty instead of using pounds of make up on your face. I've never felt more beautiful than I did on my wedding day.

Are you interested?

Send a message

Maddy F.

Married on 11/21/2020

HIRE HER! She's the best.

Monica is phenomenal at her job. I hired her to do my and my mom's hair and makeup for my small ceremony and she completely exceeded our expectations. She is also very personable and flexible. I can't recommend her enough!

Lauren G.

Married on 03/27/2020

Amazing Stylist!

Although I ended up not using Monica for my wedding day (I decided to just do my own makeup), I wanted to let everyone know how much Monica truly cares about her brides. She really wants what is best and what makes YOU feel the most beautiful on your day. Her professionalism is unmatched and was an absolute pleasure to work with. I didn't know what I wanted for the big day and Monica was willing to work with me and really helped me decide what would make me the most comfortable. I can't say enough good things, thank you Monica for everything!

Rachael

Married on 11/22/2019

Natural Beauty for Wedding Day

If you're looking for a natural and gorgeous look for your wedding day, Monica is your girl! I don't normally wear a lot of make up and Monica made me feel stunning and so comfortable. Fake lashes are great, but I prefer them to not touch my eyebrows if you know what I mean! Zero complaints about Monica and her make -up game! Nothing felt caked on and it lasted all night. One of my sisters NEVER wears a spec of make-up so she didn't think she wanted hers done, but when I showed her my trial make-up picture she instantly changed her mind! Such a soft, yet perfect look. If you're also in search of someone to do your hair, she will DELIVER! When Monica did my make-up so flawlessly, I could not WAIT to see how she did hair when I heard she started off with hair before make-up! She gave me the most amazing boho look and I wish I could my hair like that forever. Attaching pics so you can swoon over this amazing hair magic!!

Jamie H.

Married on 01/04/2019

Wow! Loved my look

I LOVED every thing about my hair and makeup! Monica is so accommodating and easy to work with! Her timeline was spot on (we even finished 15 mins early). This was SO amazing because I have been in several weddings where the hair and makeup takes forever and things get behind. Her prices are so reasonable! 10/10 would recommend Ideal Bridal.

Noelle B.

Married on 09/16/2018

Yes yes yes!

I loved my hair and makeup so much for my wedding day! We did a trial run and I actually ended up changing what I wanted. Monica was accommodating and really made sure I was happy. She is incredible with updos! My whole bridal party was done by her and everything photographed and stayed all night! She specialized in minimal makeup looks, but my skin looked flawless. So happy!

Peter

Married on 09/08/2018

Groom writing this....

So, I'm in charge of writing reviews - MY WIFE LOOKED HOTTTT. Okay, but seriously... she didn't have all that crap on her face. She looked like herself all done up. I didn't have many decisions to make, however, I did tell Jess that I wanted to recognize her when I saw her. Anyways, hair and makeup looked amazing. She was so beautiful.

Rebecca L.

Married on 07/15/2018

Natural Makeup - The Groom LOVED

I'll start by saying it took me forever to find a makeup artist. I did several trials with other big companies here and I just looked so cakey and drag queen like. I decided to give Ideal Bridal a shot based on her facebook and yelp reviews. I was so nervous for the trial run but OMG I looked in the mirror and started to cry... she NAILED it. The ONE thing my husband asked for was not too much makeup. Thank god for Monica!!! If you're looking for full coverage that stays on all night, but doesn't look clown-like SHE IS YOUR GAL. So sweet and professional too!

Monica's work was absolutely amazing! She did hair and makeup for 4 and makeup for 2. She even did a tattoo cover-up! I loved how Monica was so easy to talk to and even gave us makeup tips as she was doing our makeup. My friends and family complemented me all night long on how my hair and makeup looked flawless, even even with all the wind. Monica was very easy to get should of either through email or text message. And her prices were very reasonable for her high quality work!

Jessica

Married on 11/19/2016

Monica and her assistant were awesome! They did my hair & makeup along with my 8 bridesmaids and my mom all on the morning of our wedding. She did an amazing job keeping my look natural but also put enough on to make me show up in photos. My hair was my dream hair style and it stayed in all night even after dancing like crazy. She was awesome, super helpful and timely, and achieved the exact look I was looking for. I would highly reccomend Ideal Bridal!

Diana

Married on 04/18/2016

Prices were very affordable and she had a great attitude! She came to my house to do the trial and did my hair and makeup at our venue. I have really long hair and she was able to give me a sturdy updo that lasted all day and makeup that looked natural and lasted all night (take note that I rub my face a lot and everything still stayed on). The one thing that I will say is that you have to provide your own lip color so that you can reapply as the night goes on. She responded quickly and was very easy to work with!

Leah

Married on 04/05/2014

Monica was an absolute dream to work with. She focused on enhancing my natural beautiful rather than caking on makeup to make me feel like someone I am not. If you have any questions about hair extensions or trials and why they're important, she makes sure to let you make the decision, while educating you with her knowledge. If you want someone who truly believes in making you look and feel your best for any occasion, you must book with Monica at Ideal bridal in az. Definitely hoping to book with her again in the future.

Rebecca

Married on 01/07/2017

She worked well with my timeline and was flexible with what I needed.

I found Monica through social media and was really excited to work with her for my wedding. I sent her some pictures along the way and she even recommended a place for me to get extensions that I was extremely happy with.

On the day of, everything went fine. My bridesmaids were happy with their hair and makeup. My makeup turned out fabulous and I loved it. However, my hair actually looked NOTHING the like the pictures I showed her weeks prior. My hair was curled with a super tiny wand, and I pretty much had the tightest curls ever that didn't fall the entire night, despite how much Monica promised they would! I was really sad about my hair the whole night and spent 30 min in the bathroom trying to brush them out!

Overall, it wasn't going to ruin my day and I moved on but I felt like I should communicate my disappointment to her just so that she knows and hopefully her next bride has a better experience. I sent her a text the following week telling her that we were so happy with our makeup but that I was not happy with my hair. She responded and everything was fine. I even recommended her to someone else after since I felt like my bad experience was an isolated thing and in all honesty, I should have done a trial to make sure she knew how to do that style.

The reason for my bad review is that yesterday I went to show her work to another friend of mine when I realized that she BLOCKED ME from her "Ideal Bridal" business social media accounts!! I'm sorry, but I think it is just beyond unprofessional to block a previous client because they provided honest feedback in a respectful manner. I would never do business with someone who is so sensitive and clearly not a professional. In my opinion, this was such a major mistake and just totally unnecessary. There are other hair and makeup artists out there and I would recommend trying someone else before including someone who would do something so petty.
Are you interested?
Send a message